Looking for the best things to do in Cobh? This handy guide is exactly what you're looking for! Cobh, Ireland is a beautiful area full of fun activities! We'll tell you exactly how to navigate Cobh and show you the best sights in town, as well as giving you the best suggestions on where to stay! You won't want to miss anything in this amazing seaside town.
Cobh (pronounced Cove) is a city located on the south coast of Ireland in County Cork. In 1849, it was called Queenstown after a visit from Queen Victoria, and the name stuck until around the 1920s-1930s, when the Irish Free State was founded.
Cobh carries a fascinating history as a port town, a center of naval headquarters and transportation significance. Its past plays a large role in some of the great attractions in the city and there are always new and amazing things to do in Cobh no matter where or when you visit!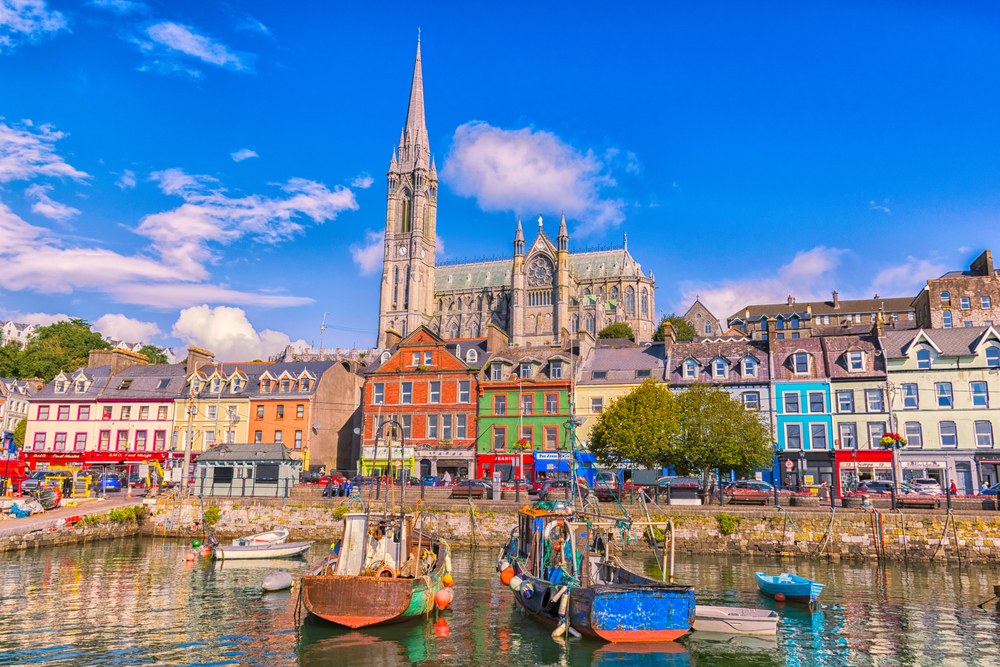 12 Fun Things to do in Cobh, Ireland
Getting to Cobh, Ireland
Cobh can be reached in many different ways. The nearest town is Cork, which is about a 30-minute drive from Cobh. You can also take the bus, which leaves St. Patricks Quay in Cork and takes about 29-40 minutes to arrive in Cobh depending on what time you depart.
If you're planning to stop by Cobh for a quick day visit or as part of a road trip, then check out our Ireland road trip itinerary to see how you can add Cobh onto your list of towns to see in Ireland. Another option you can consider is getting to Cobh by train, which leaves from Cork via Irish Rail and gets you to Cork within 24 minutes.
Cobh can also be reached as part of various tours in Ireland or even on a cruise. Due to its prime port location, many cruise ships stop at Cobh, which makes it an easy destination to explore. No matter which route you choose, getting to Cobh is fairly easy and should not be stressful by any means. Pick the best option that suits your personal plans and you'll be able to begin your list of things to do in Cobh in no time!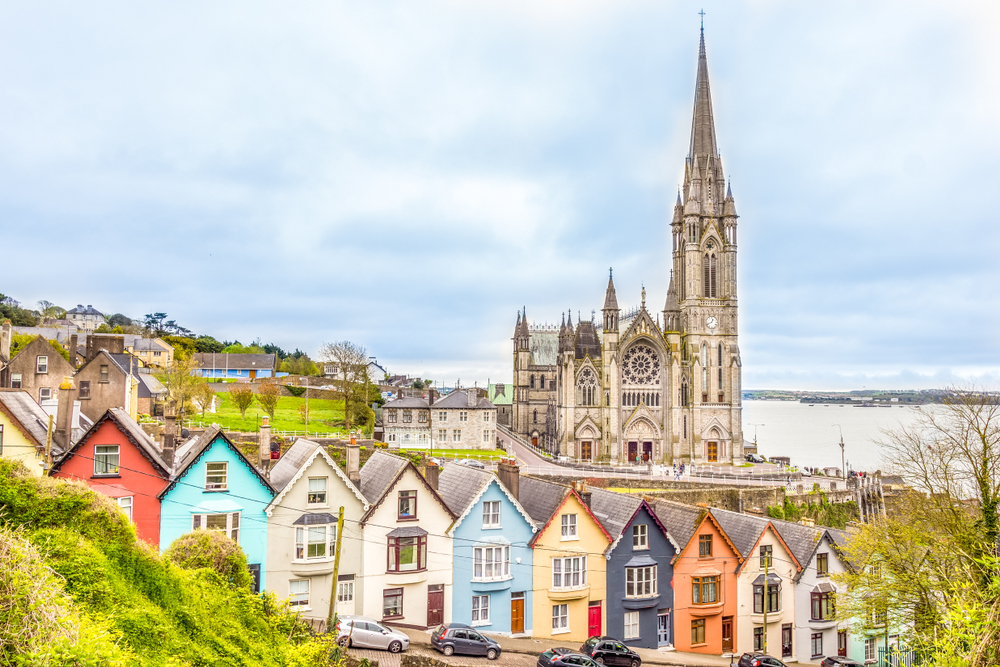 How long to spend in Cobh
There are plenty of things to do in Cobh, which makes it perfect for either a day trip or a longer stay. Personally, we recommend staying in Cobh for at least 1-2 nights so you can get a real taste of what this town has to offer.
We have visited Cobh before on a day trip and there wasn't nearly enough time to do all the activities we wanted, so definitely plan on spending a couple days here if you are able. If you do only have a day to experience Cobh, it is absolutely still worth a visit and you can customize your schedule to see the best sights in Cobh.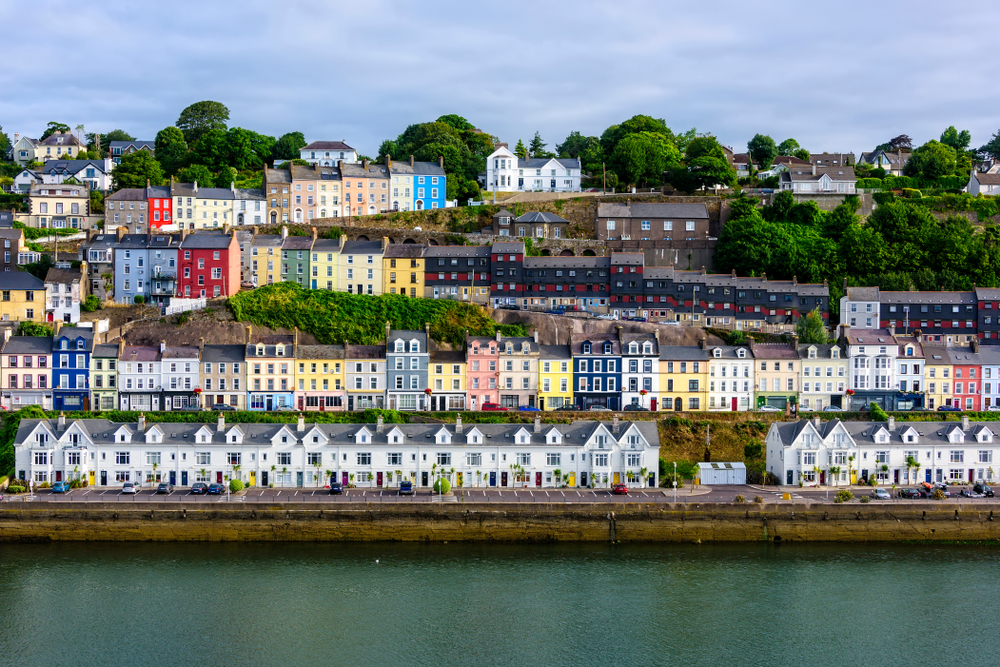 Best things to do in Cobh
Visit the Titanic Museum
Out of all the things to do in Cobh, the Titanic Museum should be number one on your list. Known as the Titanic Experience, this special museum was once the original White Star Line Ticket Office, the departing point for passengers of the Titanic.
White Star Line was the British shipping company that built the Titanic. In April 1912, Cobh (then called Queenstown) was the final port of call before the Titanic set sail across the Atlantic ocean. 123 passengers boarded the ship in Cobh, but only 44 survived the sinking of the ship.
This museum takes you on a detailed interactive journey of the Titanic and delves into the lives of its passengers. You will be given a boarding card with details of one of the 123 passengers that sailed on the Titanic, discovering what conditions onboard the ship were like and what events led to the disastrous fate of the voyage. At the very end, you will discover what happened to the passenger you represent. Did you survive? You must visit this incredible museum to find out!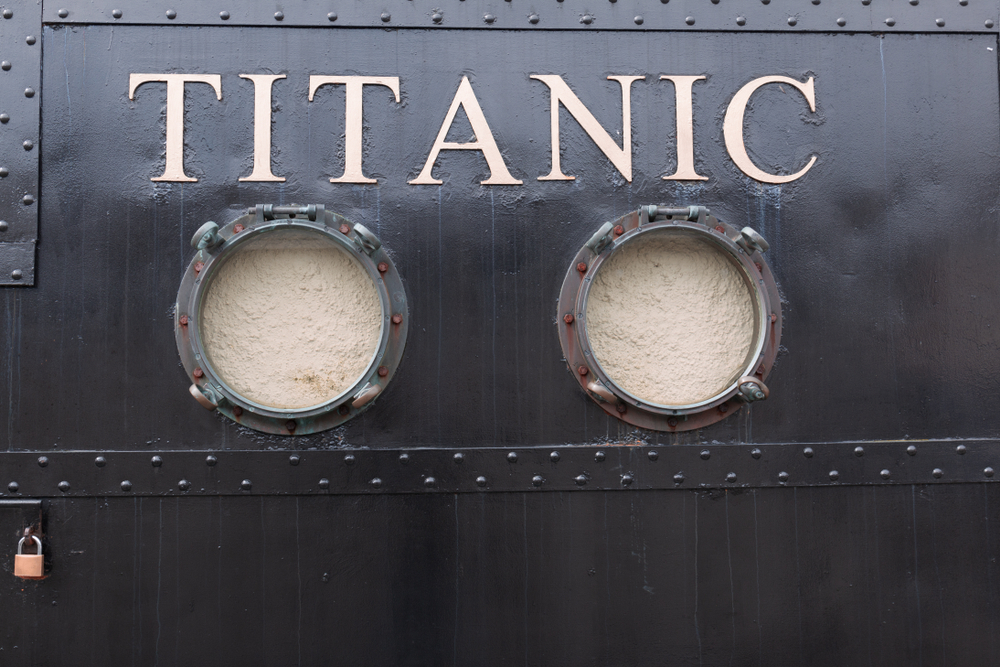 Take a Photo with the Deck of Cards Houses
Want to see the best view in Cobh? Look no further! The Deck of Cards Houses are a series of 23 bright colorful homes stacked together on a steep hill. The joke is that if the house on the bottom of the hill falls, all the rest of the houses will fall right over on top of it, collapsing like a deck of cards. Built in the 1850s, their cheery exteriors are framed against the backdrop of St. Colman's Cathedral, creating a stunning panoramic view you won't want to miss.
To get this view is slightly more difficult than it seems, as the GPS location for "Deck of Cards Houses" is not correct. You want to actually visit this location instead, the one simply called "Park" and climb a little up a small hill to get the full scene in sight. In order to take the best picture with both the houses and the cathedral in frame, you should use a very wide lens.
You can even venture further up the hill if you want a more unique shot from above, but the park itself should be just what you need to access the charm of the Deck of Cards Houses, making it one of the best things to do in Cobh.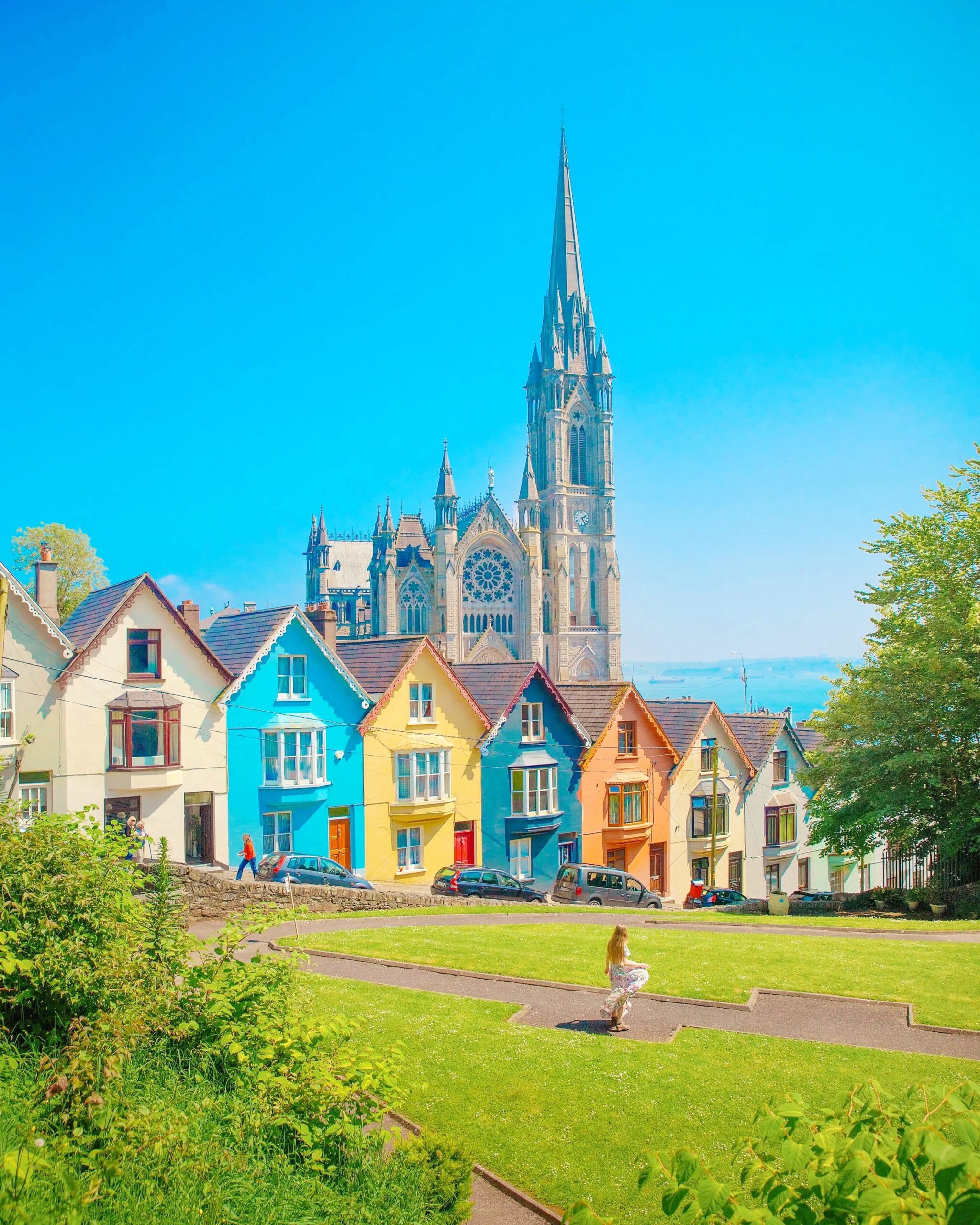 Say a Prayer Inside St. Colman's Cathedral
St. Colman's Cathedral has a gorgeous interior and is one of the iconic landmarks of Cobh. The construction of this church started in 1868 and took 47 years to build. It's a great example of neo-Gothic architecture and has extraordinary features, such as a bell weighing 3.6 tons and an organ with 2,468 pipes.
While not everyone is Catholic or religious, this church is a nice place to stop by and marvel at the intricate details in its structure or take a quiet break after a long day. Everyone is welcome inside and entry is free, so if seeing this church is on your list of things to do in Cobh, you'll have no trouble visiting. If you do go inside, make sure that you are respectful and wear appropriate clothing, as it is still an active church and some people might be in the midst of praying or other ongoing church activities.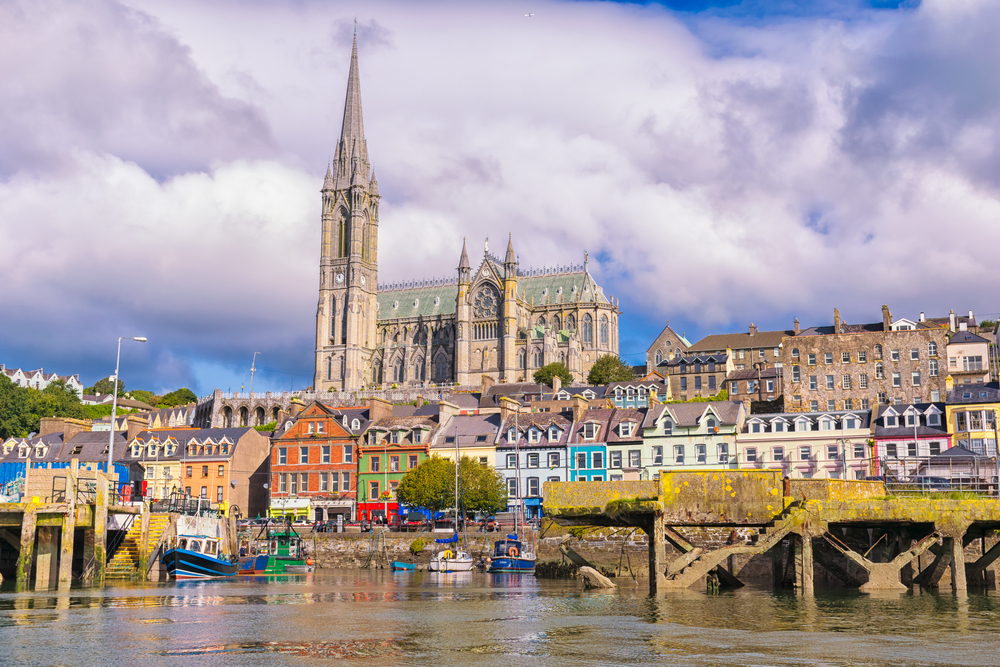 Take a Titanic Cemetery Tour
Cobh's intriguing history with the Titanic means that it has several ties to the ship, one of them being a graveyard for its passengers. Cobh has a mass gravesite of some of the victims from the Titanic, which you can see during one of Cobh's Titanic cemetery walking tours.
We particularly recommend this one hour tour by GetYourGuide, where you will encounter original buildings, streets, and piers connected to the famous ship and learn all there is to know about the effects of its sinking. This tour is one of the most interesting things to do in Cobh and you will not be disappointed!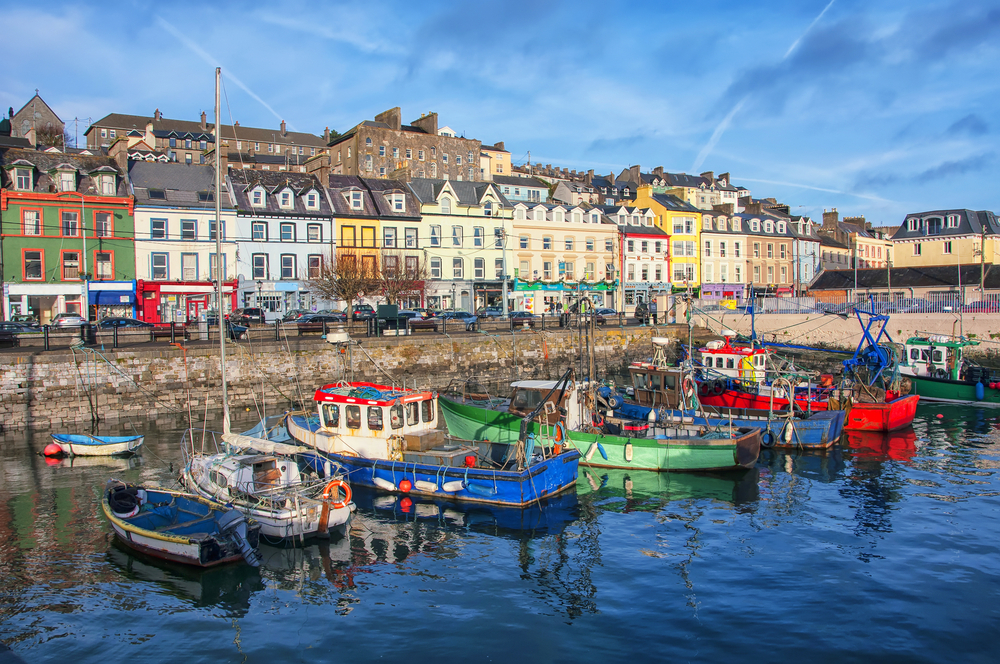 Learn about Annie Moore
It may surprise you to learn that the first person to pass immigrant inspection at Ellis Island was a seventeen-year-old girl named Annie Moore. Moore was an Irish immigrant, a Cobh native, who came to New York with her two brothers aboard the SS Nevada in 1892. She arrived at Ellis Island on New Years' Day, marking a symbolic new beginning for her and her family. Out of the millions of other immigrants waiting to be processed and allowed into the United States, Moore was the first, and her legacy now lives on through her American descendants.
A statue of Moore is in Cobh, which you can see outside the Cobh Heritage Center. She stands with her arms around her siblings, an emblem of the total 3.5 million other Irish immigrants who went on a similar journey across the sea and came through Ellis Island to start a new life in America. Seeing Moore's statue is certainly one of many historic things to do in Cobh, and if you have Irish heritage, this could be a nice way to acknowledge and honor your ancestors.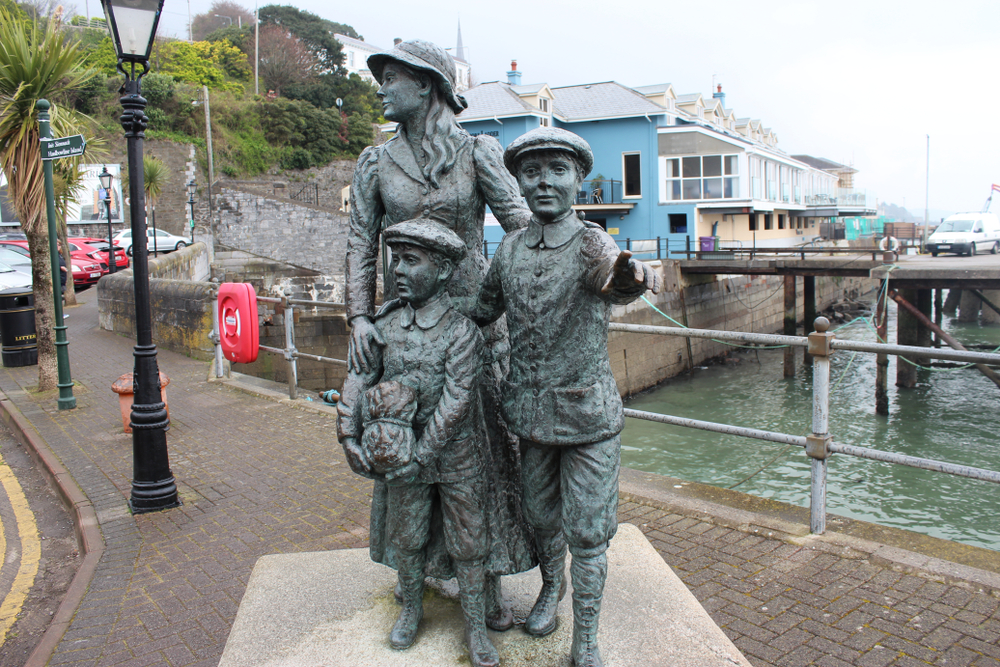 Visit the Cobh Heritage Center
Learn more about Irish emigration history with a stop at Cobh Heritage Center. Located inside a restored Victorian railway station, this museum tells the stories of Irish emigrants and also covers Cobh's military and naval history. Dive deeper into the lives of people such as Jeremiah Burke and Margaret Drury, and uncover true tales from exhibits dedicated to convicting ships and forced labor.
The Cobh Heritage Center even has a genealogist and a record finder so you can trace your own family history (it's best to book your session in advance). One of the best things to do in Cobh would be discovering family ties you never knew existed! Make sure to visit if you can!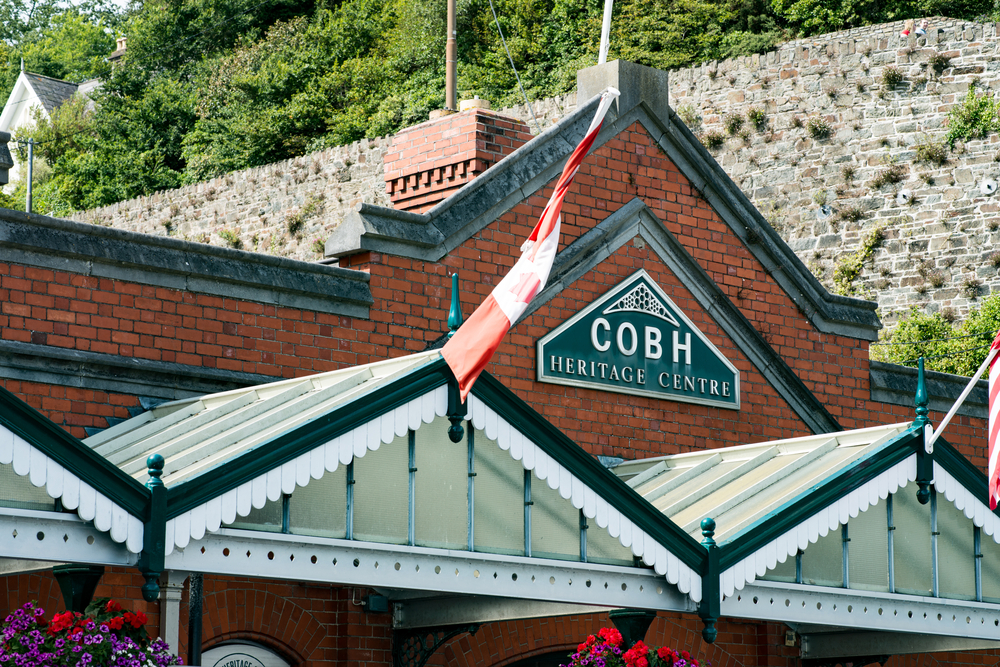 Discover Spike Island
Spike Island is an incredible place with centuries of significant Irish history. The earliest record of it comes from the 7th century, where it is believed to have been the site of a monastery. It was used heavily as a fortress in later periods, as a defense against both warships entering the harbor and land attackers from undefended coastal areas.
Eventually, the island became a prison, housing convicts, prior to penal transportation. Today it is a tourist destination, where you can take tours of the island and see various prison cells, the star-shaped Fort Mitchel, coastal defense weapons, and brilliant harbor views.
A ticket to Spike Island includes a ferry ride to and from the island (it departs at Cobh's Kennedy Pier), a guided tour, and time to explore your surroundings on your own. There are food and drink areas and gift shops as well. Spike Island truly is one of the most fascinating things to do in Cobh and you will be glad you came.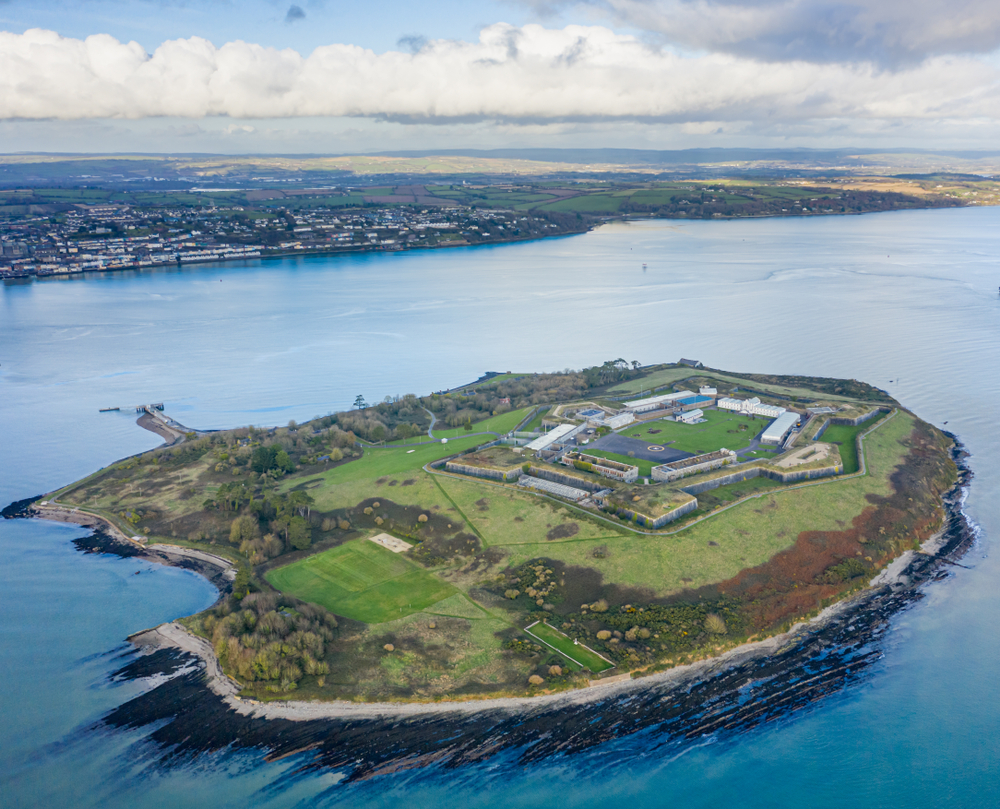 Go on a Guided Walking Tour of Cobh
Take in the views of Cobh with a guided tour of its best areas. This town has many important sites that can be traced back through hundreds of years and you can see them all through a walking tour with a knowledgeable guide beside you.
There are several walking tour options in Cobh and you can pick the ones you wish to do based on your schedule and level of interest. Walking tours are highly recommended things to do in Cobh as they are very informative and engaging for all audiences.
We have two distinct options for Cobh walking tours, both of them from GetYourGuide. This Historic Walking Tour is a 2 hour tour on which you visit 16 areas around Cobh and hear rich stories about the people and events surrounding them. From Irish wars to the potato famine, this tour is a great option if you want to learn more about all the different aspects of Cobh's past.
We also suggest this 3 hour Cultural Tour, which includes a Titanic Trail guided tour and a visit to the Queenstown Story Heritage Center. You will learn new, invigorating details about the Titanic and the dark history behind the transportation of convicts. This tour is also unique as it is led by author Dr. Michael Martin, who created the tour based off his own research and writing about the history of Cobh. Either tour will be a fun, riveting experience, so book your tour now!
Enjoy Sea Views in Kennedy Park
Kennedy Park has a great relaxing atmosphere and visiting this place is one of many fantastic things to do in Cobh. Named after U.S. President John F. Kennedy, who visited the area in 1963, Kennedy Park overlooks Cork Harbour where you can look at the stunning blue water of the sea. Go for a peaceful stroll by the water's edge or check out the two cannons nearby that date back to the 19th century.
The park also features a kid's playground, memorials to notable figures such as Robert Ford (Antarctic explorer), and a statue by American artist Mary Gregory called "The Navigator." Kennedy Park is a nice way to unwind and enjoy your time in Cobh, and you will appreciate the lovely seaside landscape before you.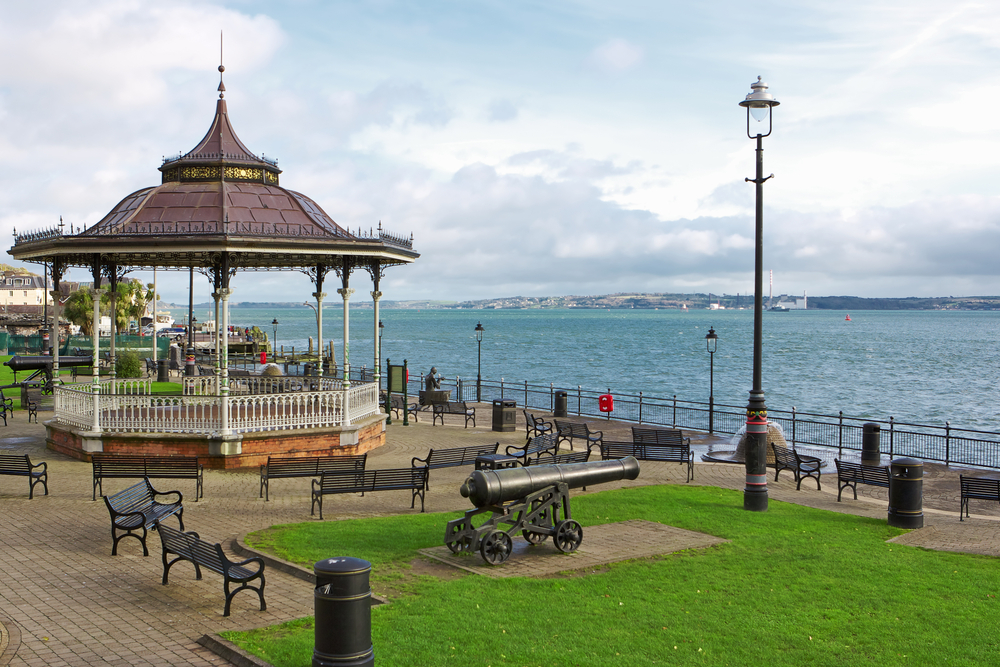 Walk Around the Colorful Cobh Downtown
Downtown Cobh is definitely worth taking a look at! Full of colorful houses and shops and quaint architecture and scenery, walking around this area should be on your list of things to do in Cobh. This town is made of a close-knit community and this is evident as you meander down its streets, seeing the buildings knit together with bright, cheery signs and a welcoming atmosphere. Exploring downtown Cobh is a fun way to meet the local residents and discover what makes this town so special to thousands of people.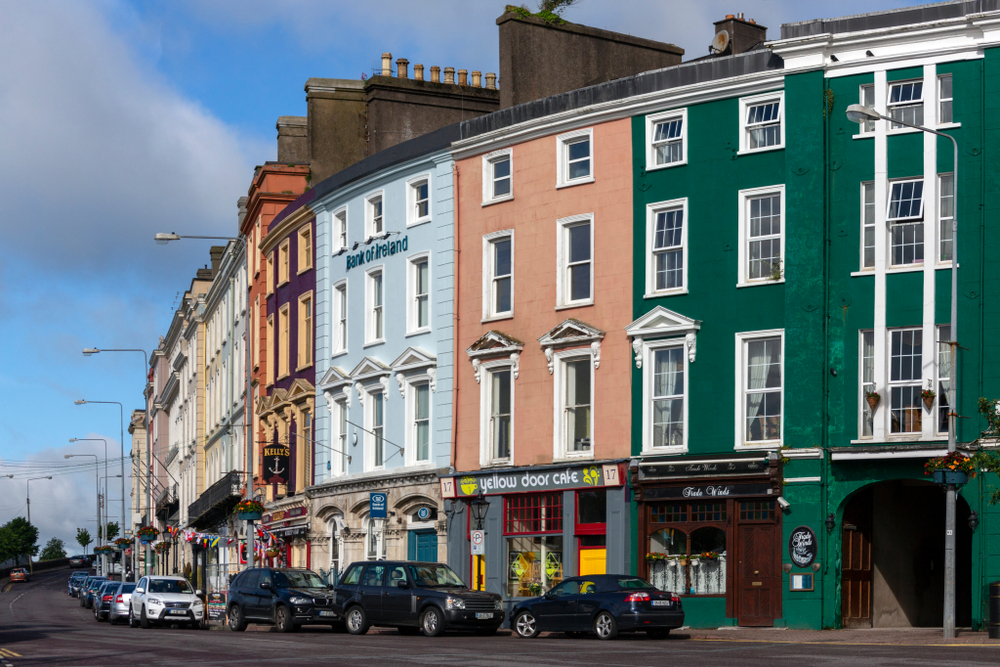 See the Animals at Fota Wildlife Park
Some of the greatest things to do in Cobh include spotting the amazing wildlife and seeing them up close and personal. You can do just that with a trip to Fota Wildlife Park, just a short drive away from Cobh's mainland near Carrigtohill, County Cork. Fota has a great variety of animals that you can encounter, such as lions, giraffes, tigers, Macaws, seals, and penguins.
They have select animal feedings and demonstrations available daily where you can watch expert keepers work with seals, cheetahs, penguins, and gibbons. You can also attend a wildlife talk to learn more fun facts about the animals, including rhinos, red pandas, and eagles. Fota Wildlife Park is a place for all ages and you are guaranteed a wonderful time here.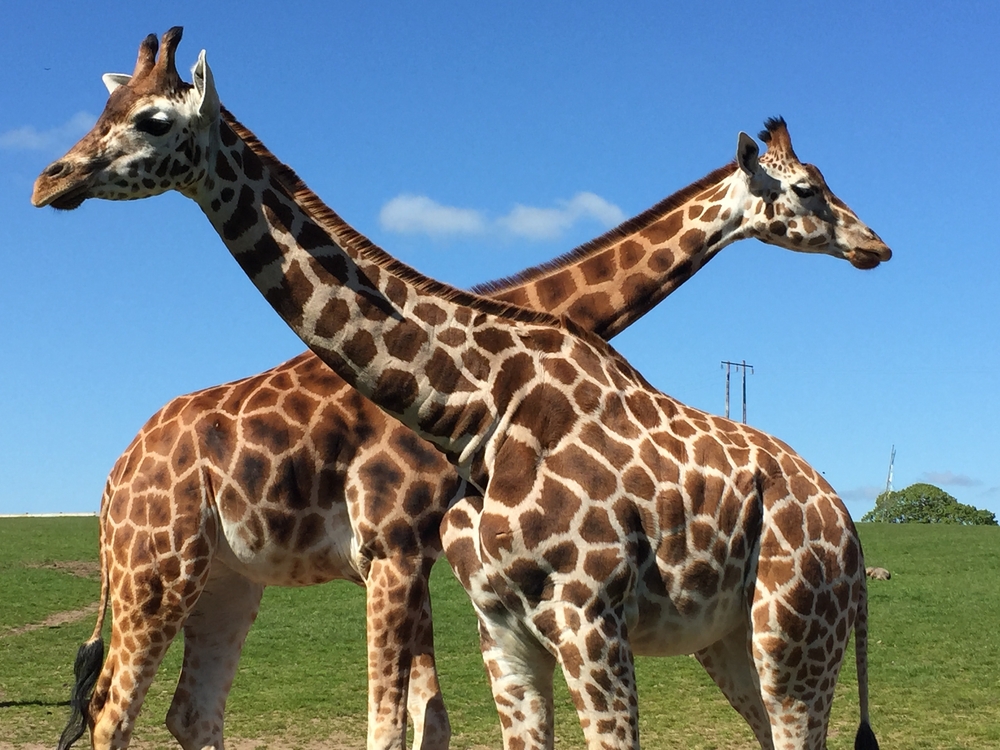 Grab a Guinness in a Pub
There's nothing like drinking one of Ireland's famous concoctions in the place where it all began. Introduced in 1759 in Dublin, Ireland, Guinness has been an iconic beer for centuries and is one of Ireland's best brews. Stop by a pub in Cobh's main square and enjoy a Guinness or two as you reflect on your travels and decide where to go next. Some of the best pubs in Cobh are Kellys Bar, The Roaring Donkey, and The Rob Roy, all of which have a lively, welcoming atmosphere and will ensure you have a good pint.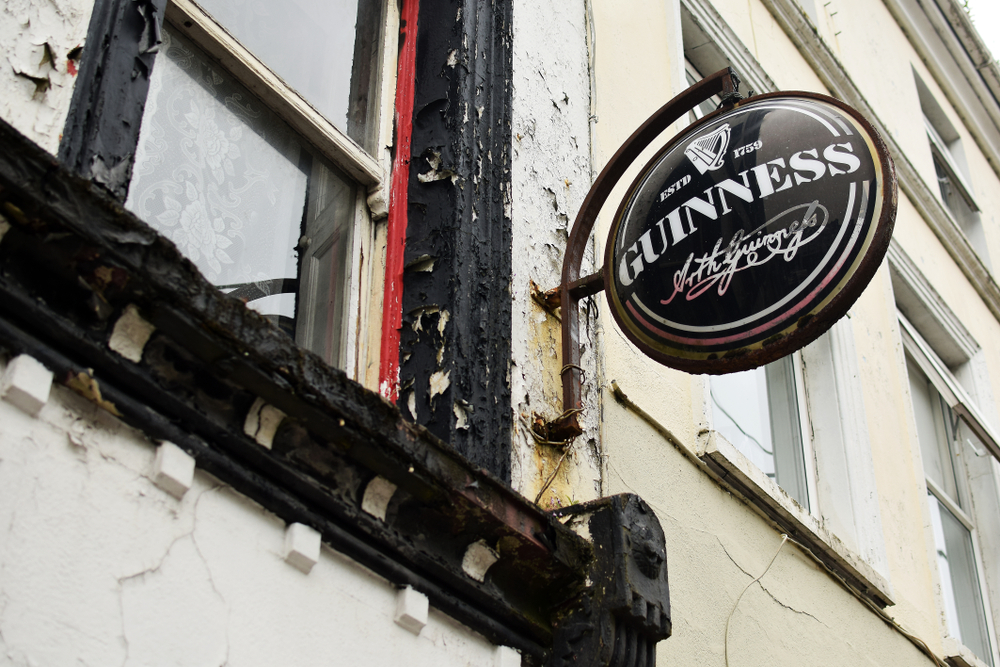 Where to stay in Cobh, Ireland:
Cobh has several great choices on where to stay while you are off enjoying the best things to do in Cobh. Here are a few of our suggestions on the best places to stay in Cobh, Ireland, that will suit a variety of needs and price points.
The Commodore Hotel. Right on the seafront, the Commodore Hotel overlooks Kennedy Park and gives you incredible views of the harbor. The Cobh Heritage Center is only 1,000 feet away, and St. Colman's Cathedral is right around the corner. This location can't be beaten and you will also love the free wifi, hotel restaurant, and comfortable décor.
Knockeven House. Want to stay in an upscale house for a fraction of the price? Try Knockeven House, with an absolutely gorgeous interior full of classic, vintage furnishings. It's only a mile from St. Colman's Cathedral and the Cobh Heritage Center, and three miles to Fota Wildlife Park. Enjoy free wifi and parking, peaceful scenic views, and a gracious, friendly hostess.
Bella Vista Hotel and Self-Catering Suites. This charming family-owned hotel overlooks the harbor and gives you a great lookout over the water. Bella Vista Hotel is a five-minute walk into town and is just down the road from the Deck of Cards Houses, St. Colman's Cathedral, and Cobh Heritage Center, putting you in the best position possible to enjoy all the fun things to do in Cobh. Your stay includes free wifi, free parking, and a Continental Restaurant known for its delicious buffet breakfast. This hotel is also pet-friendly, a great option if you have an animal traveling companion with you.
Cobh Rooms with a View. Another waters-edge property, this delightful house is just an eight-minute walk to St. Colman's Cathedral and 600 feet away from the Cobh Heritage Center. Cobh Rooms with a View comes with a full private bathroom, a flat-screen TV, free wifi, and a stunning view of the sea from your window. Just down the street is where you can wait for your Spike Island Tour or visit the Titanic Museum.
We hope you enjoyed this list of 12 fun things to do in Cobh, Ireland! This charming town has so much to offer to all visitors and we are sure you will love your excursion to Cobh. From walking tours to historic museum displays, Cobh has something for everyone and is full of amazing stories from ages past. Let us know if you have been to Cobh or if you are planning a trip here and if you decide to follow our suggestions! We loved sharing this post of things to do in Cobh and would like to hear from you as well. Make sure to share this guide with your friends and family if you know they are interested in Cobh!