Southern England is one of the prettiest areas to visit throughout the U.K. England is a place with so much history and the south of England has so many different options for you. There is something for everyone in south England. Whether you are looking for beaches, quaint little villages or historic cities, tourist destinations or something off the beaten path, you'll find it in the south of England.
South England is home to many different types of pretty places and all are stunning in their own right. We created this list for everyone in mind, making sure to cater to every traveler looking to visit southern England. Some are pretty due to the beautiful beaches mother nature has created, others for their impressive architecture, and some for their unique and fascinating history. You will without a doubt find your next holiday destination in south England.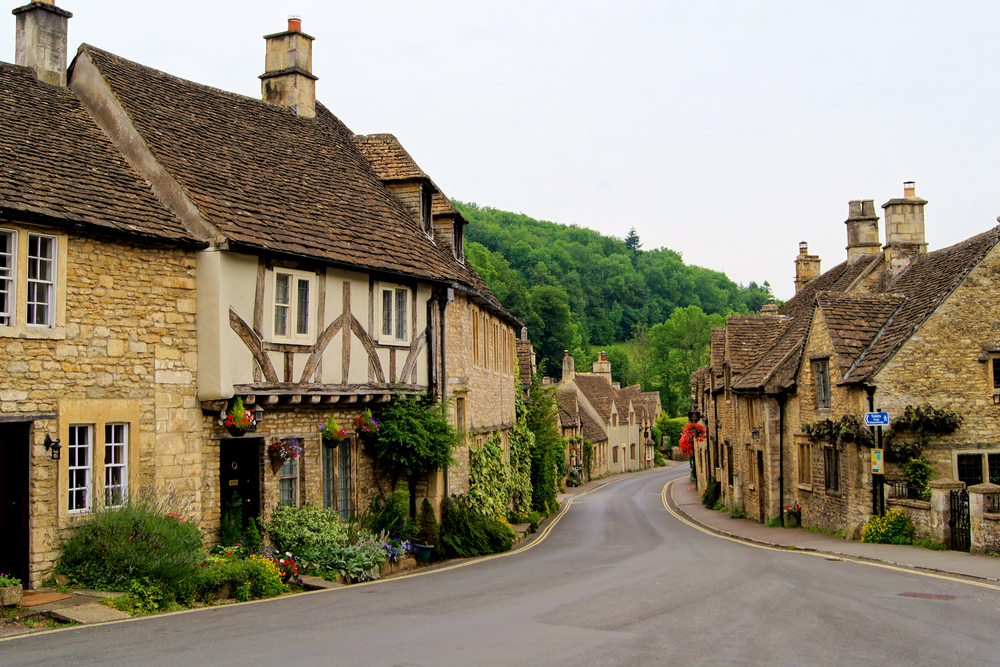 10 Pretty Places in Southern England
Bath
Did you know that Bath is one of the most visited tourist spots in southern England? It's not surprising to see why, Bath is perfect for anyone looking for a city break in the south of England! The majority of the buildings are made with the signature bath stone, making you feel like you've stepped back in time to Georgian England. It's a small enough city for you to explore on foot, but you can also take a city bus guided tour to learn all about the fascinating history of this southern England city.
Bath is known for its many pretty photo locations. Whether you want an epic selfie in front of the Royal Crescent or a snap down one of the many winding streets, it's not hard to find the perfect location spot in this south England city. But there is so much more to Bath than just the appearance, there is so much to see and do!
If you're the type of person who likes to take things nice and slow, you can take a walk through beautiful gardens in the summer or visit the popular Christmas markets in December. If you're someone who loves learning, there are multiple different museums for you to choose from – including the Fashion Museum and the Jane Austen Centre. For the foodie in you, we recommend that head over to Sally Lunn's – home of the original Bath Bun and one of the oldest houses in the south of England
You can stay right in the heart of Bath at The Gainsborough Bath Spa – the only UK hotel with access to naturally heated thermal waters. If you want to go swimming on holiday, this is the place for you!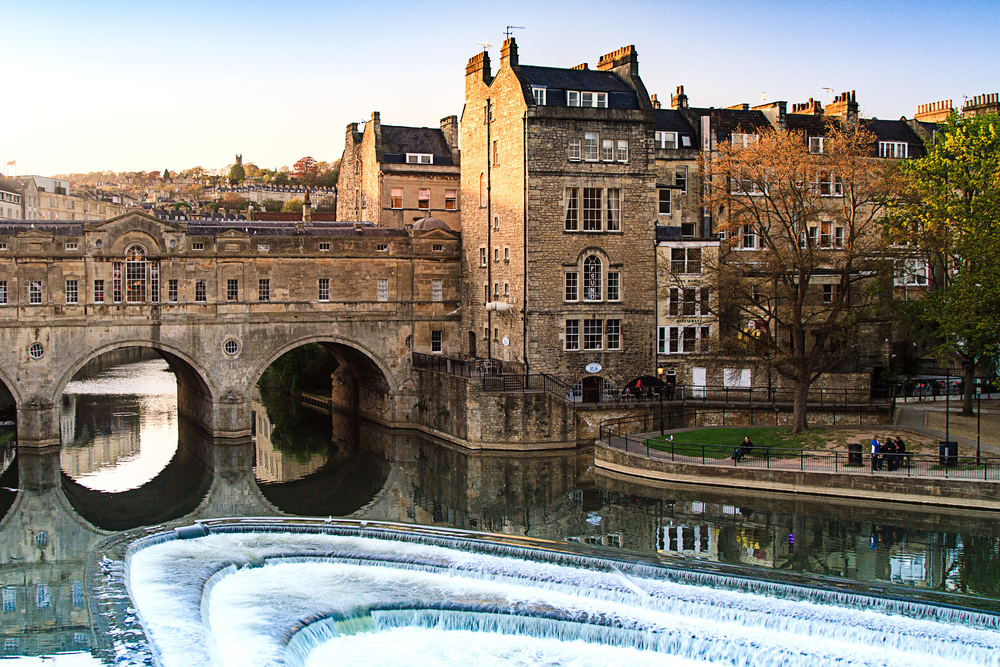 Castle Combe
Castle Combe has been called the prettiest village in southern England. You can read more about English villages in our blog post here.  It truly is like stepping back in time – no new houses have been built in Castle Combe since the 1600s! Castle Combe is located in Wiltshire in the rural surroundings of the Cotswolds. It's a popular tourist destination in the south of England, but you may recognize it from Hollywood films such as Stardust (2008) and Steven Spielberg's adaptation of War Horse (2010)
It is one of the more picturesque places in southern England and perfect for anyone looking for a relaxing, quiet village break in the south of England. Nearly every building has some sort of history behind it, from the old weavers' cottages to St. Andrew's Church, which was built in the 13th century. St Andrews is also home to one of the oldest working clocks in the country and a monument to a Norman knight.
But Castle Combe isn't just a beautiful little village in south England. For all the petrol heads out there, you can find the Castle Combe circuit, which was built just 18 months after Silverstone and the track runs around the perimeter of an old World War II airfield.
For your stay at Castle Combe, you can stay at The White Hart, a traditional English pub where you can try some of Britain's favorite dishes made from local ingredients.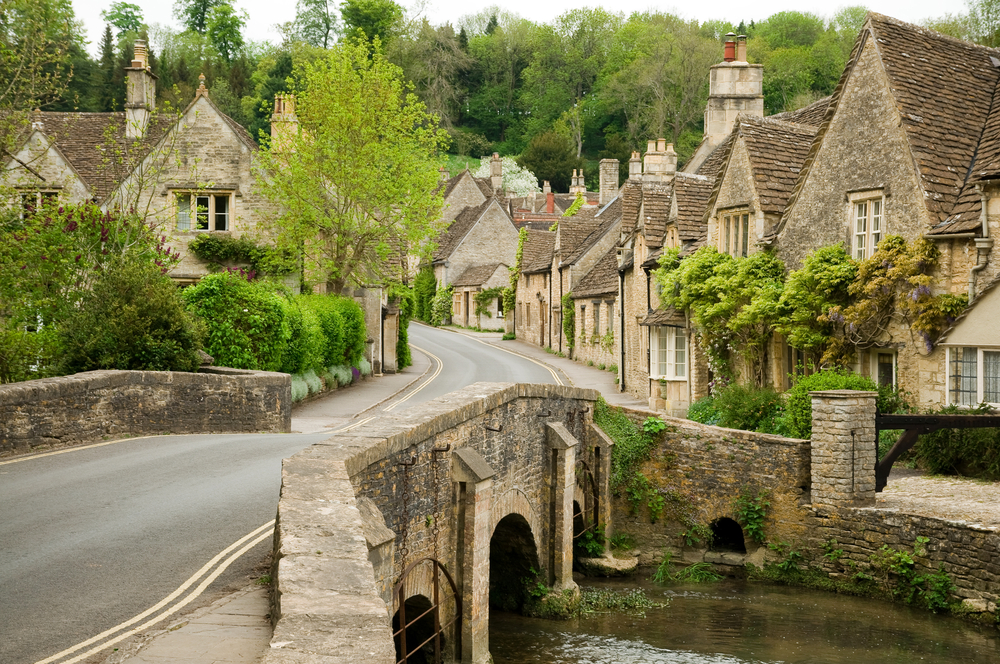 Durdle Door
Durdle Door is a natural limestone arch located in Dorset, south England. Its remarked as one of the most striking features on the Jurassic Coast and it was formed over 140 million years ago! Due to that, Durdle Door is one of the best places in southern England to look for fossils – many Dinosaur bones have been found there!
Durdle Door is located next to a small cove, so it is perfect for your summer getaway in the south of England – dogs are even allowed on the beach! Once you're done catching the sun, there's plenty else to do! Durdle Door is located on the Lulworth Estate, where you can find the beautiful stately home, Lulworth Castle. There you can enjoy a picnic on the beautiful grounds, explore the inside of the castle-like kings and queens, and enjoy a classic British cream tea! What a perfect way to round off your visit to Durdle Door.
Enjoy the stunning sea views of the Lulworth Cove Inn for your stay, it's just a hop, skip and a jump away from Lulworth Cove.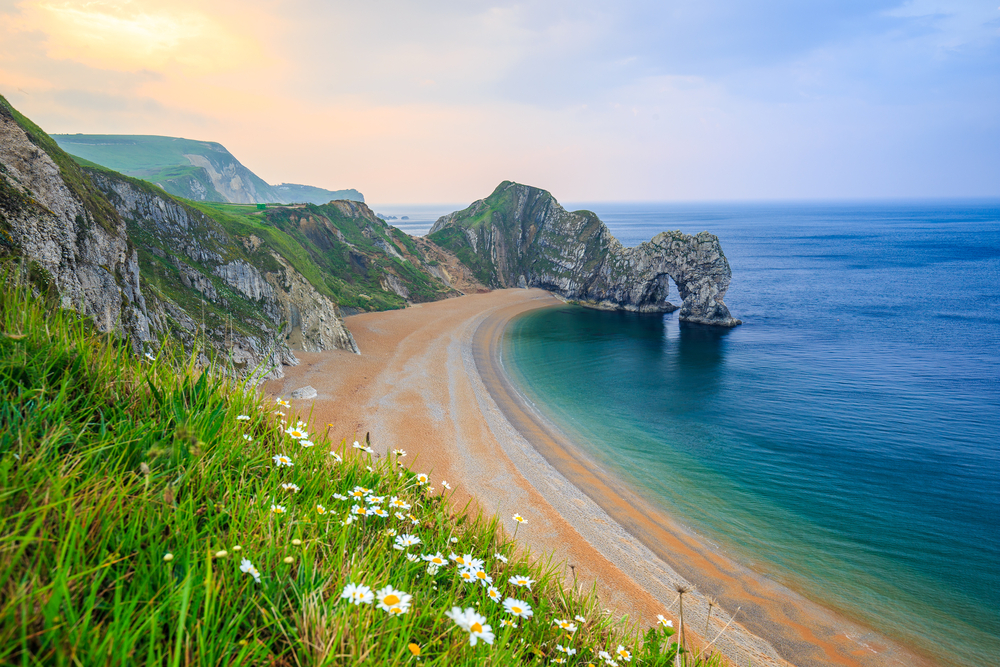 Bibury
We mention Bibury in our Cotwolds Post, but this village in southern England is just too cute not to mention! The poet William Morris once describes Bibury as "the most beautiful town in England" And it isn't hard to see why. The cottages of Arlington Row are often said to be the most photographed cottages in the south of England.
Other than the picturesque houses, there are many other places to see in Bibury. You can make a stop at Bibury Trout Farm, which is one of the oldest trout farms in the country and definitely one of the most beautiful! In the summer months, the farm hosts its own 'catch your own' fishing events which are perfect for children and beginners! Visitors can also enjoy the stunning grounds and witness the water come to life when it's time for the fish to be fed. If you're lucky, you might even see the rare water vole if you're looking hard enough!
The Swan Hotel is the perfect place to stay right in the heart of Bibury, located on the banks of the River Coln.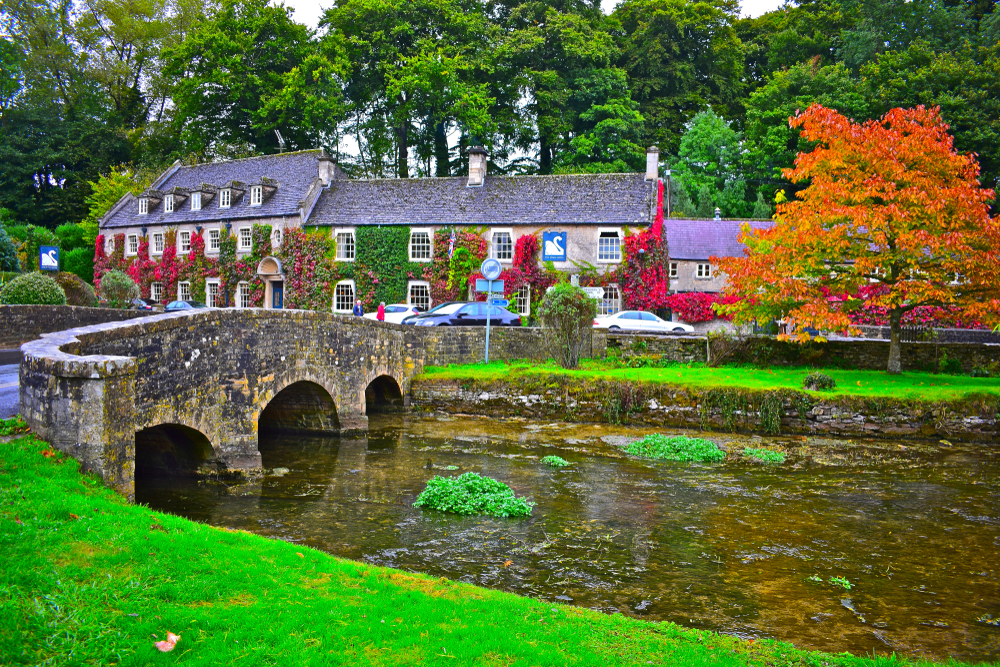 Isles of Scilly
Perhaps one of southern England's best-kept secrets, the Isles of Scilly is a 30-mile boat ride away from Cornwall, or alternatively, you can take a flight from Exeter of New Quay. Due to the isles' location, you can enjoy the hot currents from the golf stream that altogether make this part of the south of England a little more tropical!
The Isles of Scilly is a truly special part of southern England. You can do everything or nothing there! It's the perfect destination for long coastal walks and island hopping including uninhabited ones! But the Isles of Scilly is one of the best places to stargaze in southern England – if not the world! With no light pollution, the number of stars on a clear night is utterly breathtaking!
Located in Hugh Town, St Mary's Hall Hotel is just one of the many great places to stay when visiting the Isles of Scilly!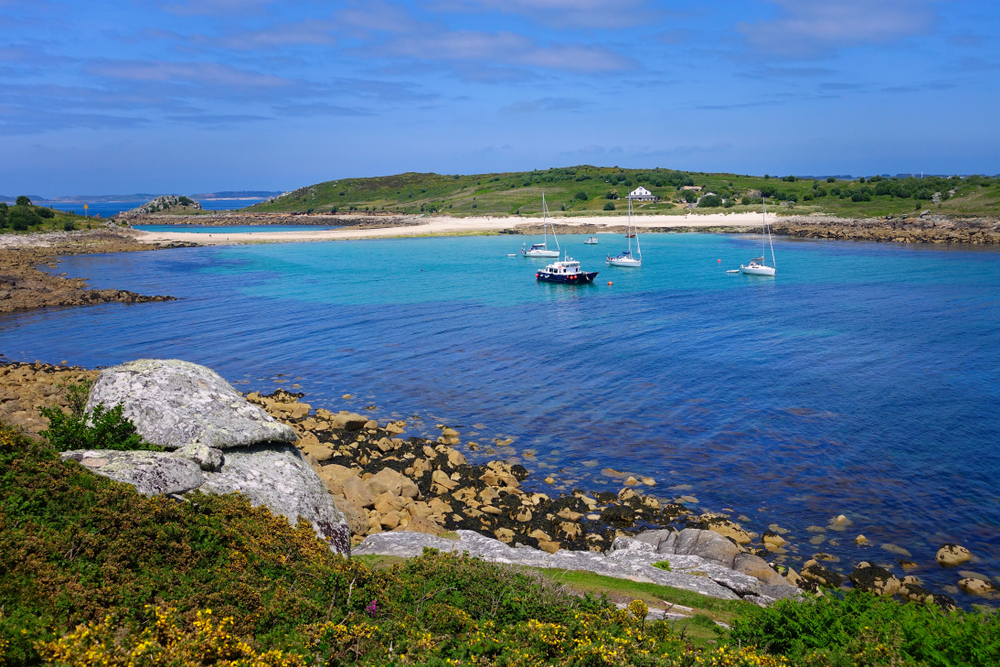 Saint Michael's Mount, Cornwall
Saint Michael's Mount is certainly a different day out in the south of England and not one you're likely to forget! It's the perfect place to create your own storybook adventure – one filled with myths, legends, and castles! You can access the wonderful island world of Saint Michael's Mount by foot on the granite causeway or you can access the island by boat.
Despite being such a small island, there is plenty to see and do. You can take a trip to the castle, which has seen many different faces pass through its walls; from Monks seeking refuge to Queen Elizabeth II and the Duke of Edinburgh. The castle also benefits from terraces where you get a picture-perfect view of the southern England coastline!
The gulf stream temperatures allow St Michael's Mount to have one of the most tropical gardens in the south of England. There are also guided tours of the village that run every day except Saturday.
The closest you can get to stay at Saint Michael's Mount is staying in Marazion, a sweet little bed and breakfast just thirty yards from the beach.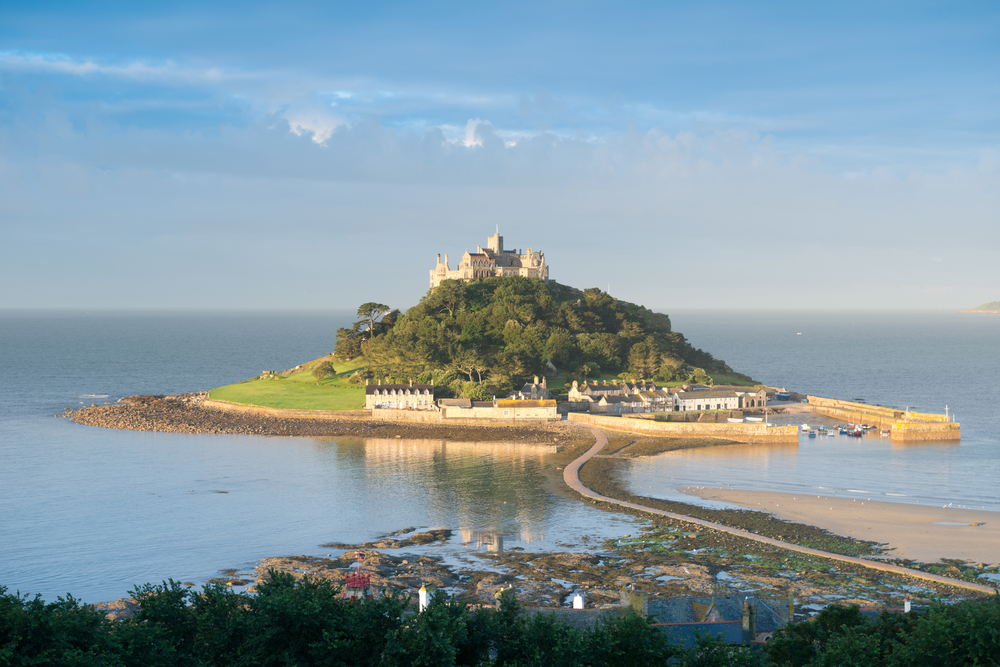 Old Harry Rocks
Old Harry Rocks is another perfect example of the beautiful natural world of southern England. Old Harry Rocks are a natural chalk formation below the cliffs of Ballard, just east of Studland. These rocks are also part of the world-famous Jurassic Coast in southern England.
Visiting Old Harry rocks is perfect for avid walkers or cyclists, with a 3.5-mile walking route that lasts for 1-2 hours. The walk is dog-friendly – but make sure to keep them on leads! You get stunning views of the rocks and the south of England coast, and truly is the best way to see the rocks in all their glory. If you're lucky, you might see Peregrine falcons soaring in the air!
The Grand Hotel Swanage is located just a couple of miles away from the Old Harry Rocks, and benefits from great train links
Coverack, Cornwall
Coverack is a small, picturesque fishing village in the south of England, on the southern edge of the Lizard Peninsula. With a stunning beach and a harbor, Coverack is an ideal destination for a Cornish stay. Build on two sides of a spur of rock, the village retains much of its original southern England charm, hosting many old white cottages – some of which have thatched roofs!
Coverack is a perfect quiet village getaway. It's small enough for you to just walk around the streets and get lost, walk along the harbor or try out windsurfing, kayaking or paddleboarding! You can even enjoy views of the coast of the south of England by boat by booking your very own boat trip!
The Bay Hotel in Coverack has amazing views of the southern England coast and the Coverack harbor.
Seven Sisters
The Seven Sisters are a series of chalk cliffs on the English Channel and are situated in South Downs National park. It's a popular destination in southern England for a variety of different activities such as walking, bird watching, canoeing, and paddleboarding. If none of those sound like your cup of tea, you can simply take in the surroundings at Saltmarsh cafe and rooms which you can find behind the visitors center.
To truly take in the beauty of the Seven Sisters, we suggest walking the Easy Access Trail which follows the valley floor down to the shingle beach. This trail is suitable for wheelchairs.
Eastbourne is just a 15-minute drive from Seven Sisters and is a perfect seaside town to accompany your trip to see the Seven Sisters. The Grand Hotel offers two award-winning restaurants and sea views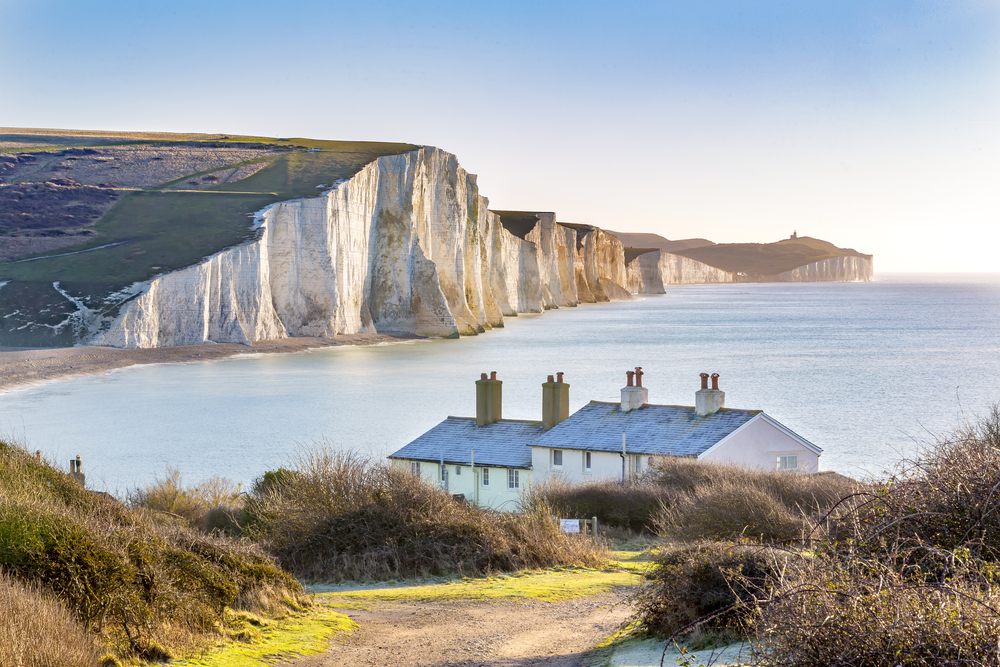 Warwick Castle 
Warwick is definitely the most Northern option of our south England picks, but is well worth a visit if you're staying more inland!
Warwick is famous for its beautiful castle and its historic charm. Warwick Castle was originally built in 1068 by William the Conqueror and has remained a popular tourist attraction in southern England amongst Brits and tourists alike!
Not only is Warwick Castle one of the most picturesque castles in south England, it also has 64 acres of stunning gardens for you to explore. One of the most iconic elements of Warwick Castle is the Peacock Gardens. With the beautiful backdrops of fountains, manicured hedges and ponds how could Warwick Castle not be one of the prettiest places in Southern England!?
In Warwick center, you can stay at The Globe, which features a steakhouse and a real ale bar.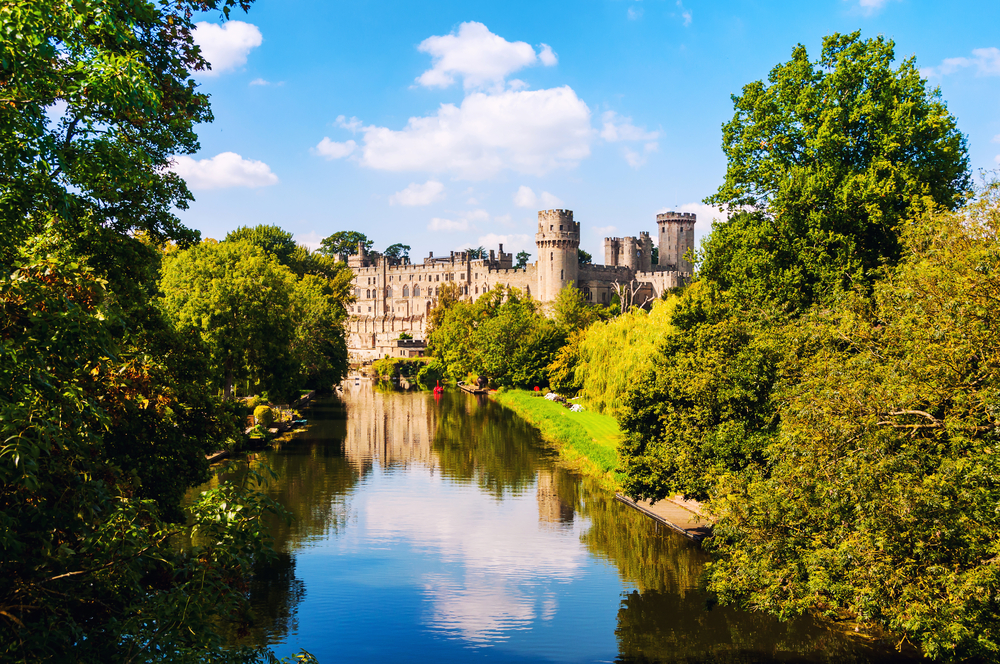 There are so many different types of pretty places in south England and we truly believe there is something for everyone! From mother-nature to pretty cottages, city destinations to island getaways, we know you will have fun exploring the beauty of these places.