We have found the prettiest English villages to make your visit to England something straight out of a fairytale. England is a country that evokes many things due to its rich history and enviable landscapes. English villages are just as multi-faceted as the country itself, each famous in its own right. Whether its the history, legends, or the amazing clotted cream and scones that draw you in, we have found the best English villages that will take you out of your everyday life right into your own legend.
These English villages have towers. They have centuries-old cottages and cobbled streets. They have famously filmed sites. You may well have seen some of these places in some of your favorite movies because even the professionals think they're amazing. If you close your eyes and try to imagine the perfect countryside village in England, chances are stellar that you will come up with something very similar to what we are about to show you. When it comes to English villages, these are the ones to see.
Looking to save money on your trip to England? Get a FREE $55 Airbnb coupon by using our code when you book!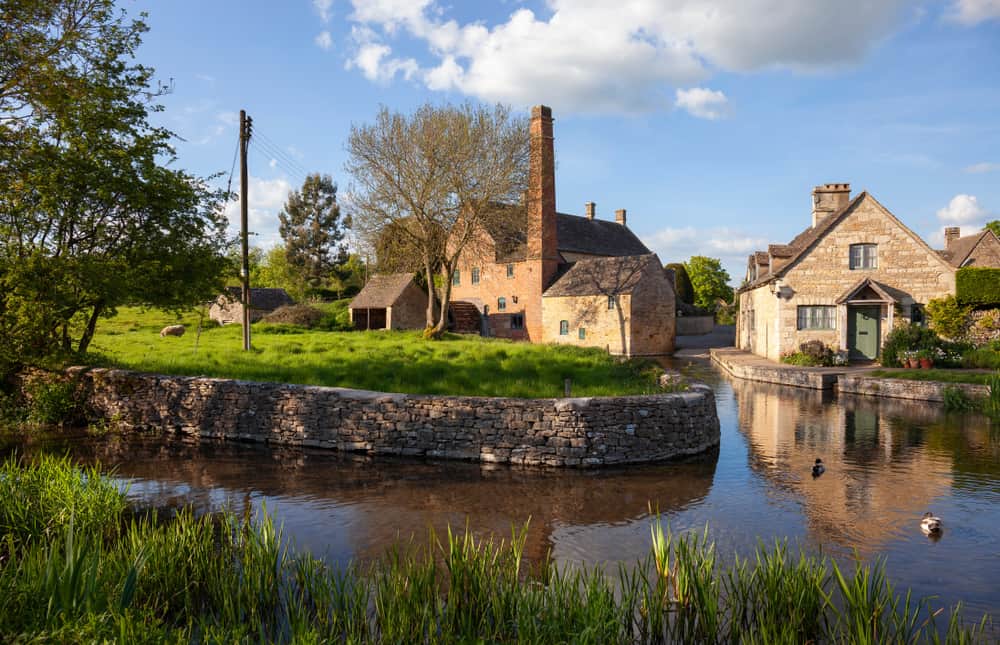 10 Pretty English Villages Out of a Fairytale
Bibury
Bibury is a classic English village in basically every sense. Think classic stone cottages in a pretty line with their sharply angled, nostalgically triangular roofs–the kind that Hansel and Gretel could have lived in with their woodcutter father (if they were born in England, instead of Germany, of course!). Even better, they are hundreds of years old and were built in the 1500s. Bibury has a meadow, a river, and a million other places for fairies and other-worldly sprites to abound. It is a place that allows the imagination to run wild in a cozy, familiar sort of way. You could have a wonderful adventure here and then come home to some perfectly warmed tea and scones.
Bibury is one of those villages in England that has a romantic quality to it that calls to the wanderer inside each of us. Is it any surprise that this village has been featured in films such as Stardust and Bridget Jones' Diary? And we can't forget Arlington Row when mentioning famous places. Out of all the pretty English villages, Bibury is the only one featured in the UK passport. Arlington Row appears right on the inside cover of UK passports. Whether you come for the history this English village already holds, or to make your own history, Bibury will not disappoint.
You can stay right next to the river at the Swan Hotel, which has free wi-fi, a garden, and is even pet-friendly!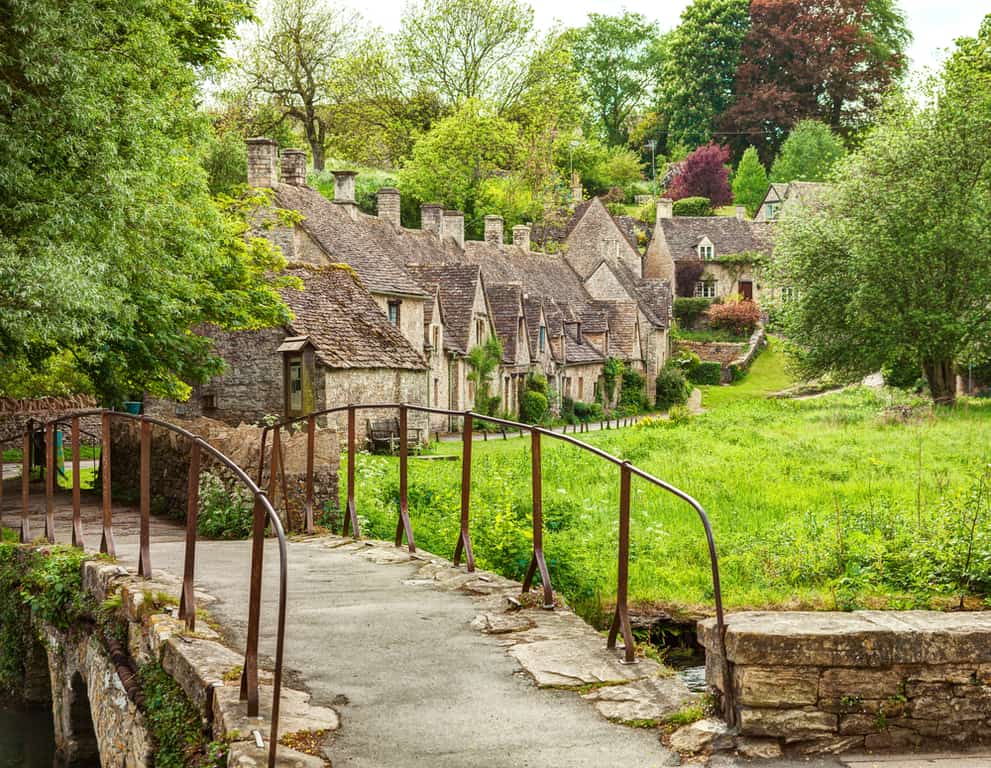 Abbotsbury
While Bibury has a river, Abbotsbury has a coastline along the English Channel. It should come as no surprise that this English village has also made its way into a number of movies. English villages are just that photogenic! Abbotsbury lies in a little valley by the coast and is captivating enough to make any mermaid want to try legs for a day. There are so many things to see and explore here, making Abbotsbury one of our top English villages.
Places to visit in this pretty little English village include old churches, an ancient castle, and Abbotsbury Subtropical Gardens which has its own highly rated cafe. If you want more information on the gardens themselves, check out their website here. If you prefer wild nature over cultivated nature, or like and want to see everything (like us!), you can also take a walk on the well maintained and beautiful trail along the coast. Stay at Abbotsbury Tea Rooms for accommodations as lovely as the village that offers a garden and a terrace to perfect for finding some quiet reflection time. There are many old and historic roads in this English village to explore, including the Ridgeway Path, which is claimed to be Britain's oldest road. Whatever your fancy, this English village should provide plenty of scope for imagination.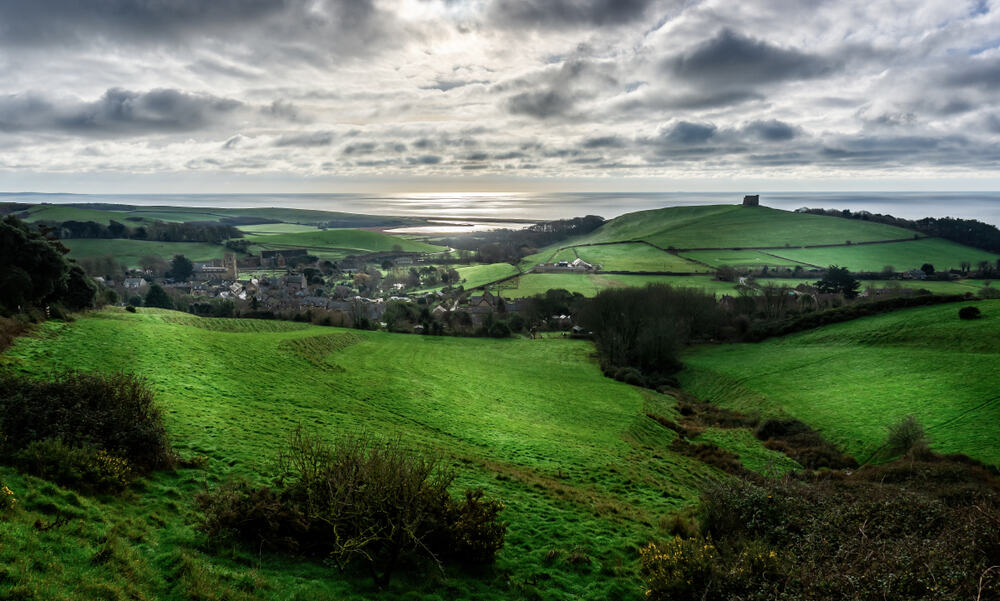 Bourton-on-the-Water
You will never guess where this English village lies. Bourton-on-the-Water is, okay, maybe you guessed it, a village so close to a river that it is practically "on-the-water." It is often referred to as "The Venice of the Cotswolds" and for good reason. Five bridges cross over the River Windrush, and a more enviable view would be difficult to come by. People come here for the bridges and the river alone. It is a novelty to experience the way this English village so perfectly surrounds and interacts with the landscape around it.
If you like to have lots of things to do while sightseeing, Bourton-on-the-Water will not let you down. Visit the Bakery on the Water on your way to the Dragonfly Maze, and then stop by the Riverside Café for lunch. Then check out the farm and bird park in the afternoon. Or if you would rather have someone else show you the noteworthy places, you can sign up for a guided tour of this quaint English village.
At the end of the day, consider staying at The Mousetrap Inn, a cozy place of rest that offers a garden, bar, and free wi-fi. Bourton-on-the-Water is sure to impress because wherever you go, River Windrush will be nearby beckoning you to return. When the sun sets and the golden light hits the shadow darkened river…it will take your breath away.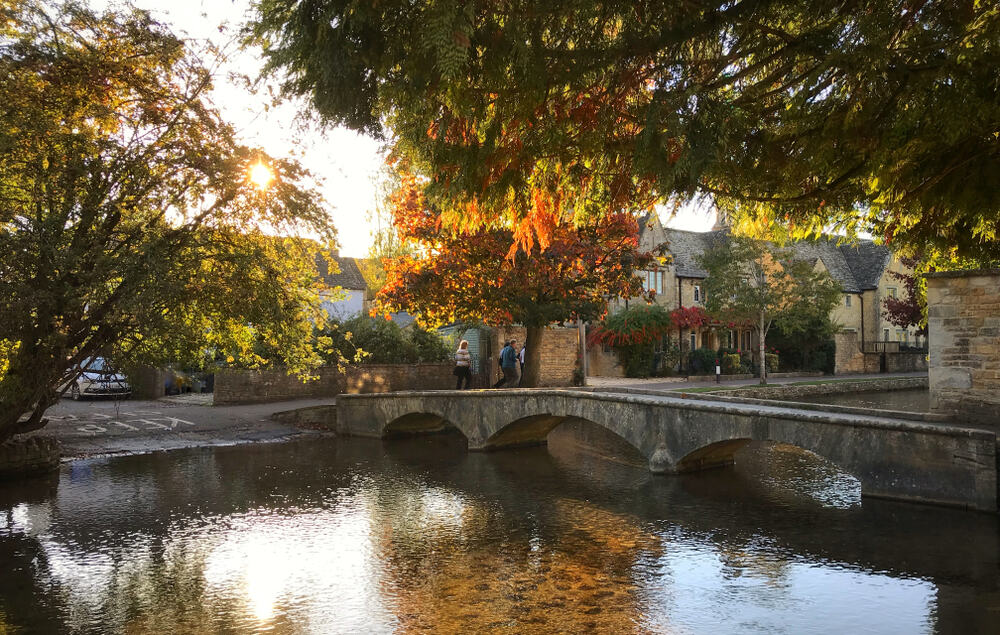 Clovelly
Out of all the English villages we have chosen to list here, Clovelly is perhaps the most idyllic. It is an old fishing village built on a hill, and is actually an estate that has remained in the hands of the same family for the last 400 years. There is no room for the use of motor vehicles on the steep cobblestone streets. Anything that needs to be moved or hauled is done by people or donkeys. The streets are steep but navigable. It is also difficult to get lost in this little village. With a coast along the Bristol Channel and rich fishing history, there is no end to the prize-worthy seafood you can find in this English village. Even if eating fish isn't exactly your forte, there are so many other things to do here.
Being a village on a hill next to the Bristol Channel, there are endless places to walk and hike. Whether you prefer cliffs or beaches, Clovelly has a path for you. If sitting is more your style, there are all kinds of workshops where you can learn some of the ancient crafts and trades of this ancient English village. When you need a place to sleep after all your walking and/or sitting, we have just the spot.
The Old Smithy Bed and Breakfast is a lovely cottage that offers a full English or Irish breakfast (and a vegetarian one as well). You can't escape the rich heritage that abounds in Clovelly. From the lack of vehicles to the fishing boats that still go out every day, Clovelly is steeped in tradition. That is exactly why we love it.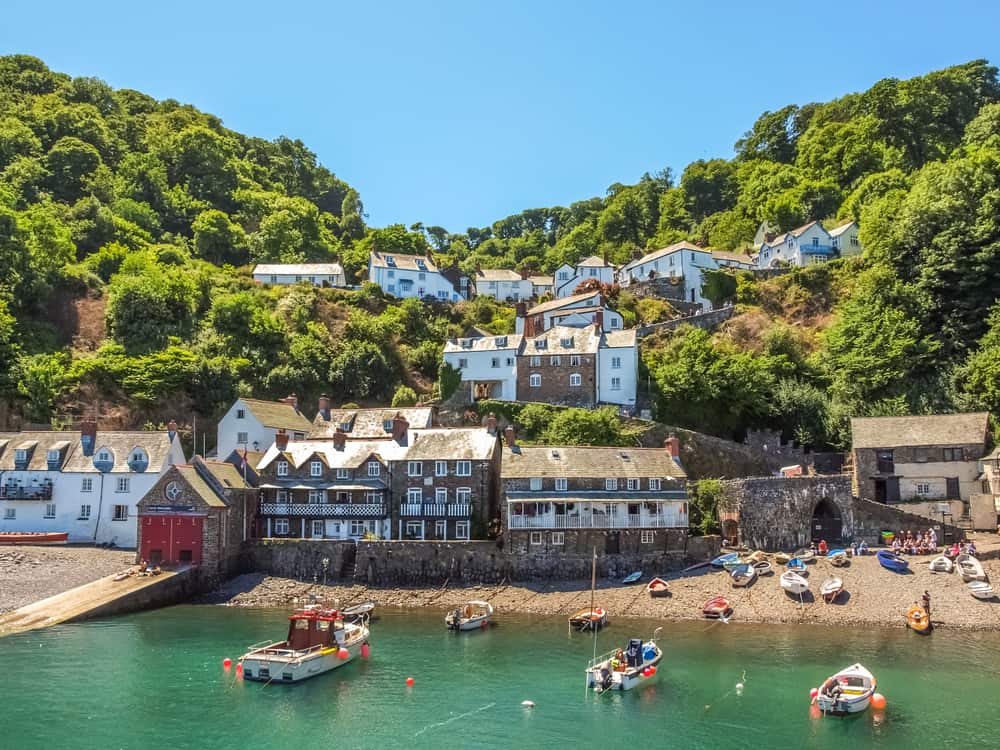 Polperro
Polperro is something out of a legend. With a history of smuggling and marooning, this English village doesn't need the Brothers Grimm to inspire its stories. They actually have a Museum of Fishing and Smuggling! You know, just in case you want to brush up on your smuggling skills while getting your tourism on. Polperro is situated around the River Pol with gently sloping hills on either side. Although people used to be able to drive here, it is no longer allowed. The historic streets are narrow and were simply not designed with motor vehicles in mind. However, there are still plenty of ways to get around the village. And, believe us, you will want to get around this village.
Visit a smuggler's cave on the beach, or take a walk along the coast. While you are here, don't miss out on the chance to go bathing in a tidal pool. You will have to take care climbing the steps cut into the stone cliff to do so. The experience is worth the climb though if you can manage it. And speaking of experiences that can't be beat, we highly recommend staying at The House on the Props. You can't find a nicer place to sleep right next to the water, and it is pet-friendly and has free wi-fi to boot!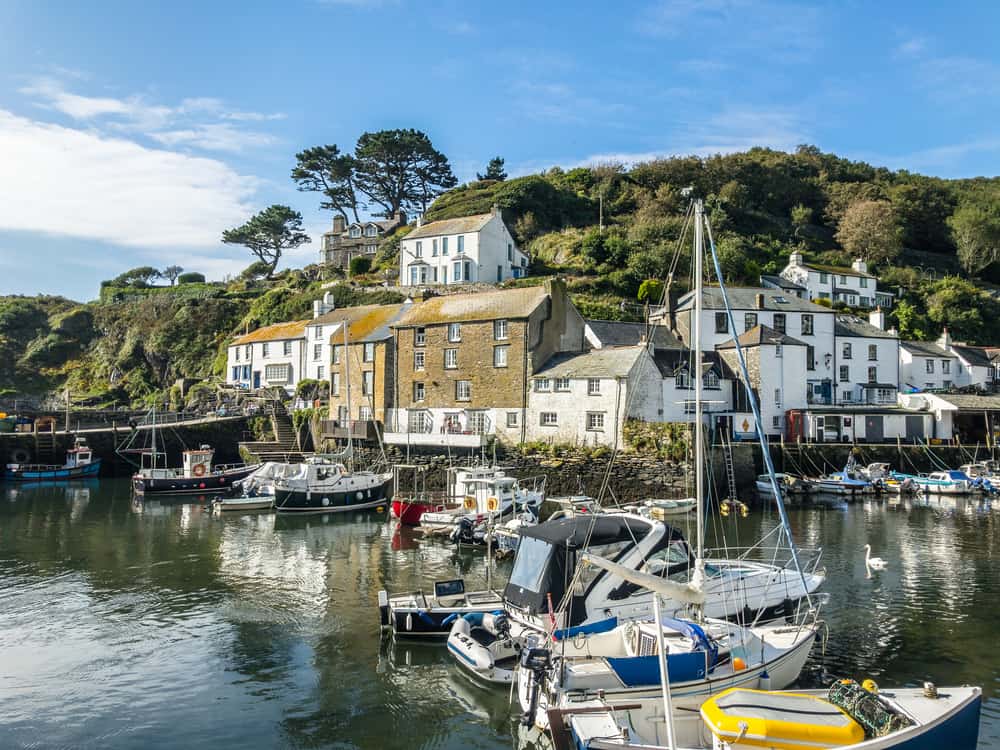 Naunton
Most English villages are quite old, and Naunton is no stranger to this. Lying on the River Windrush, Naunton is estimated to have existed here for at least the last 2000 years. It should come as no surprise then that there is plenty of history here. It is a small village, and every piece of it is something precious. From the medieval dovecote (an ancient building that housed pigeons) to the ancient church with its noteworthy spire, Naunton does not lack in impressive architecture. This English village's beauty lies in its simplicity and authenticity. Stay right in the village at Aylworth Manor, which is the perfect location to show off the remarkable countryside.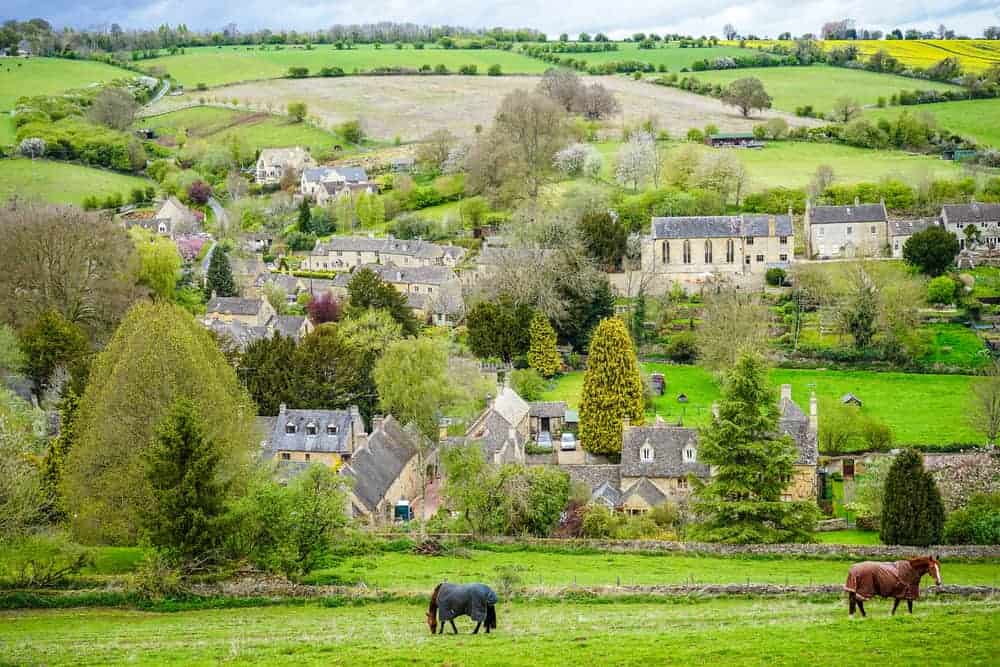 Painswick
Painswick comes complete with its own legend. This old village in England has a beautiful churchyard with 99 yew trees growing in it. According to the local legend, it isn't an even 100 because the devil will not let the last one grow. Even without this story, Painswick has a hallowed quality to it that will leave you haunted in the best way. Ancient buildings made of the classic yellow Cotswold stone line streets that have been walked on for centuries. To visit Painswick is to step into another age.
While traversing this honeyed treasure of a village, take some time to visit the local galleries and shops. If you are lucky (or an excellent planner!) you might even be here to experience one of the yearly festivals. Painswick is home to the country's oldest bowling green and even has its own golf course. If you want a little extra adventure, stay at the Shepherd's View. It is a charming tiny-home style vacation spot right in Painswick with everything you need. They somehow even got free wi-fi into this place! It is the perfect place to heighten your visit to Painswick.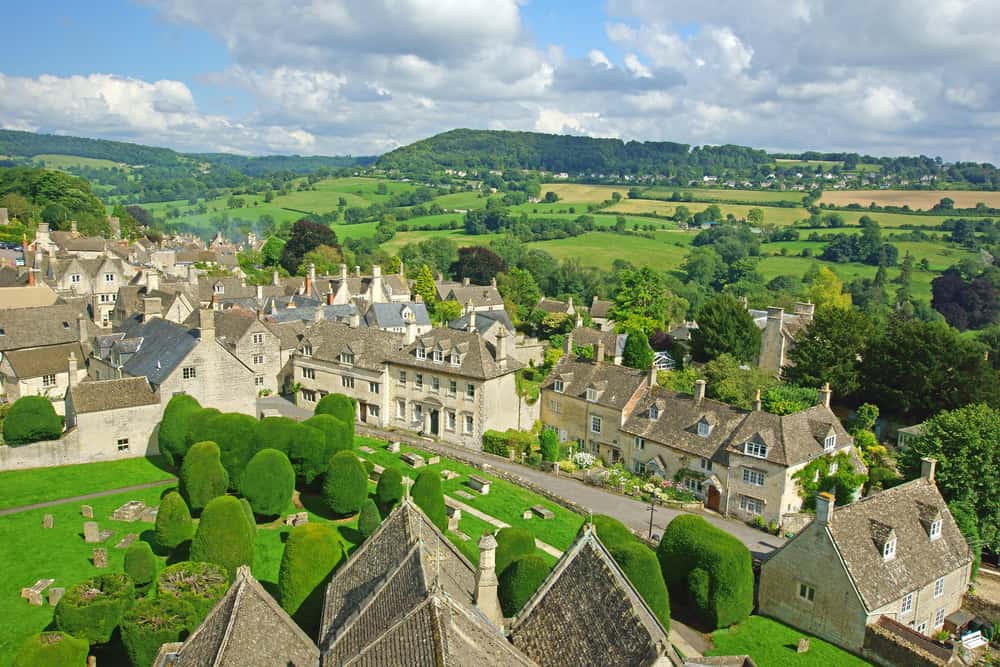 Port Isaac
It is not often that a place is able to truly exceed expectations, but Port Isaac does so easily. We have no idea why Peter Pan stopped in London instead of this place. Most of the English villages on our list are right next to a river or a sea. Port Isaac is by the sea and has the loveliest port any wandering soul could possibly dream of. It is honestly kind of ridiculous how absolutely breathtaking this place is. You will need to park at a carpark at the top of the village and then walk to your accommodations or attractions, but even the carpark has a view that will make you shiver in awe.
If you visit in the summer you can take a scenic boating trip. Whenever you come, you can enjoy walks through the streets of this stunning English village or along the coast. While you're at it, stay in a home that looks like a castle. Upover Tresungers, Port Isaac is a lovely place to stay inside an old home in the countryside. With all of its majestic scenery, Port Isaac will not let you down.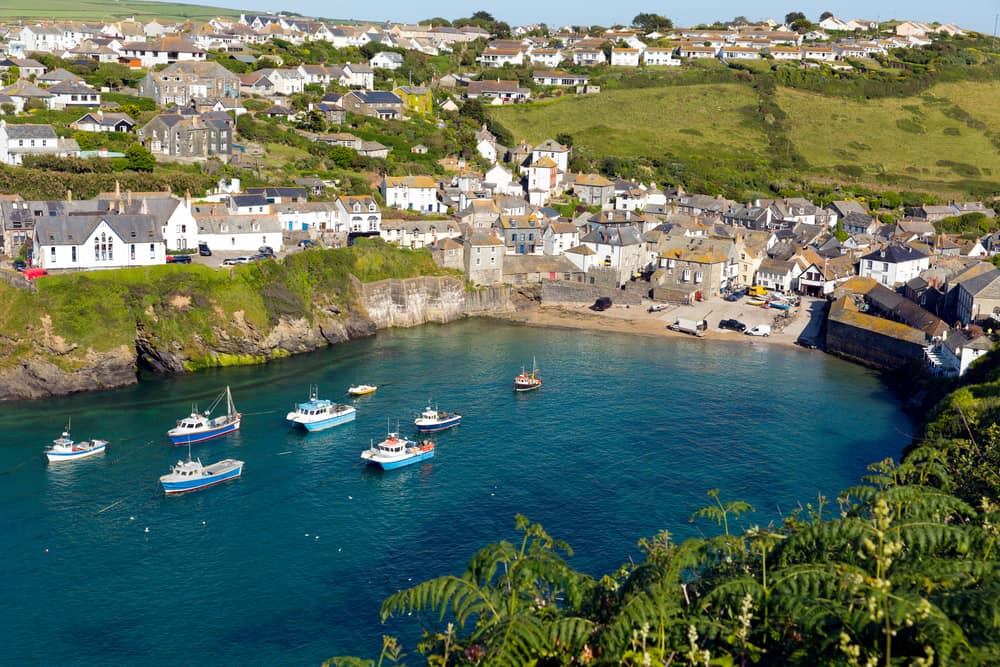 Castle Combe
Out of all the stunning bridges in English villages, the one in Castle Combe has to be the prettiest. We are not the only ones who think that this village in England is stunning–several movies have been filmed here since the 1960s. There is just something about the classic cottages and scenic streets that captivates and inspires. Castle Combe is a place that you will think about long after you have left it.
While you visit, be sure to spend some time admiring St. Andrew's Church, with its faceless clock that is purported to be one of the oldest in the country that still works. Castle Combe also has more modern amenities including a luxury hotel and a golf course. You can stay at the luxury hotel, of course, but we recommend the Battens Farm Cottages Bed and Breakfast. It is so much in the country that you can see cows right out your window! Castle Combe is a great place to become acquainted with the English countryside.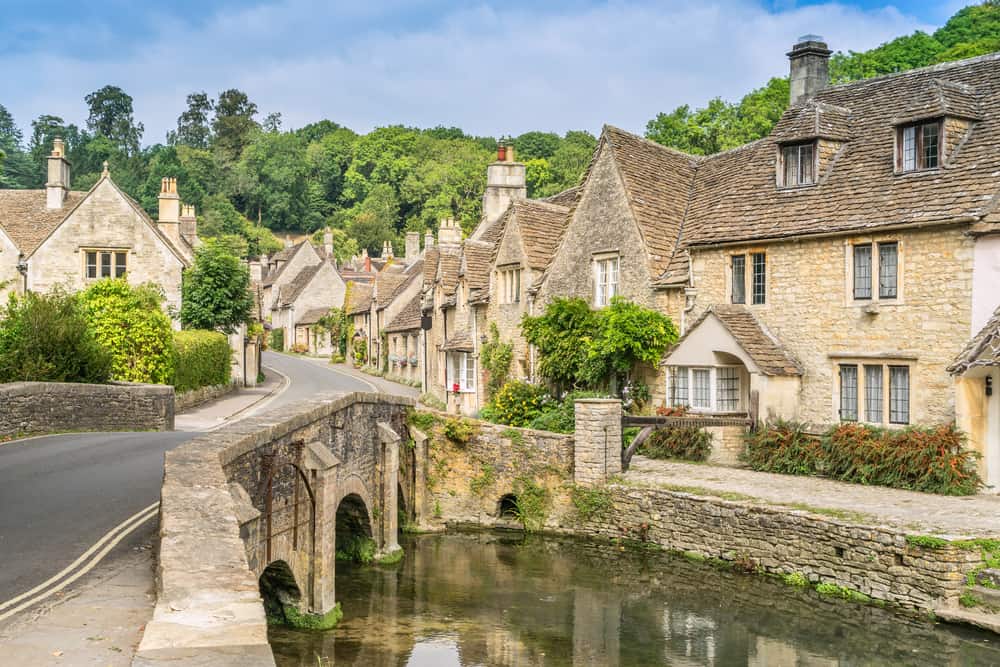 Lower Slaughter
Don't let the name of this English village scare you, the Slaughter half of "Lower Slaughter" refers to muddy places, not massacres. A stream runs through the village, passing a little mill on its way. Over a hundred years old, the mill is now a museum with a quaint craft and gift shop. Lower Slaughter is also home to Copse Hill Road, which was voted to be the most romantic road in Britain. Walking this whimsical street will take you past the stream and close to the mill, along with a number of other beautiful places to spend some time.
There are not many places to stay in Lower Slaughter, but you can stay a mile and a half away at Chester House Hotel in Bourton-on-the-Water. We cannot think of a better way to do it, honestly. That way you can see both beautiful English villages in short succession. If you only have time for one though, you can't go wrong with either. Both have their own unique features that make them wonderful places to visit.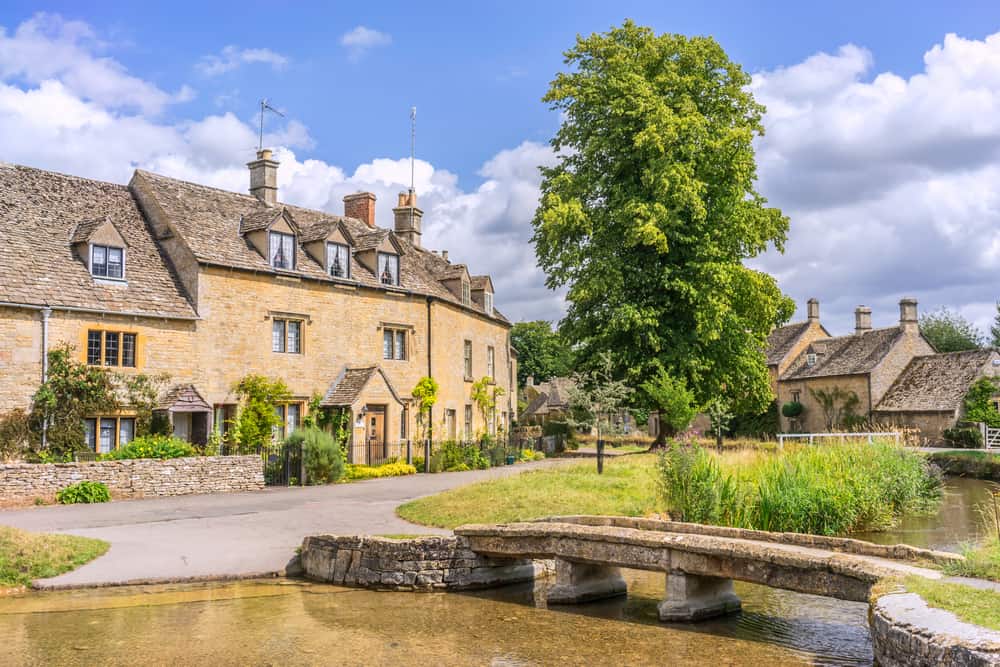 We hope you have found some inspiration for English villages that are worth a visit. Each and everyone that we have listed has charm and magic in spades. Whether you have a few hours or a few days to spend in these places, we are sure you will come away with your own stories to tell. If you want some more recommendations for places to visit in Europe, check out this page on our website.