If sailing with Crystal River Cruises isn't on your bucket list, it totally should be. Seeing Europe in 6-star luxury as you sail through quaint villages and beautiful landscapes is an unforgettable experience like no other. You will go to sleep in one country and wake up in a completely different part of Europe. Crystal River Cruises is a wonderful way to slow travel across different parts of Europe, enjoy the scenery, cities, and people along the way.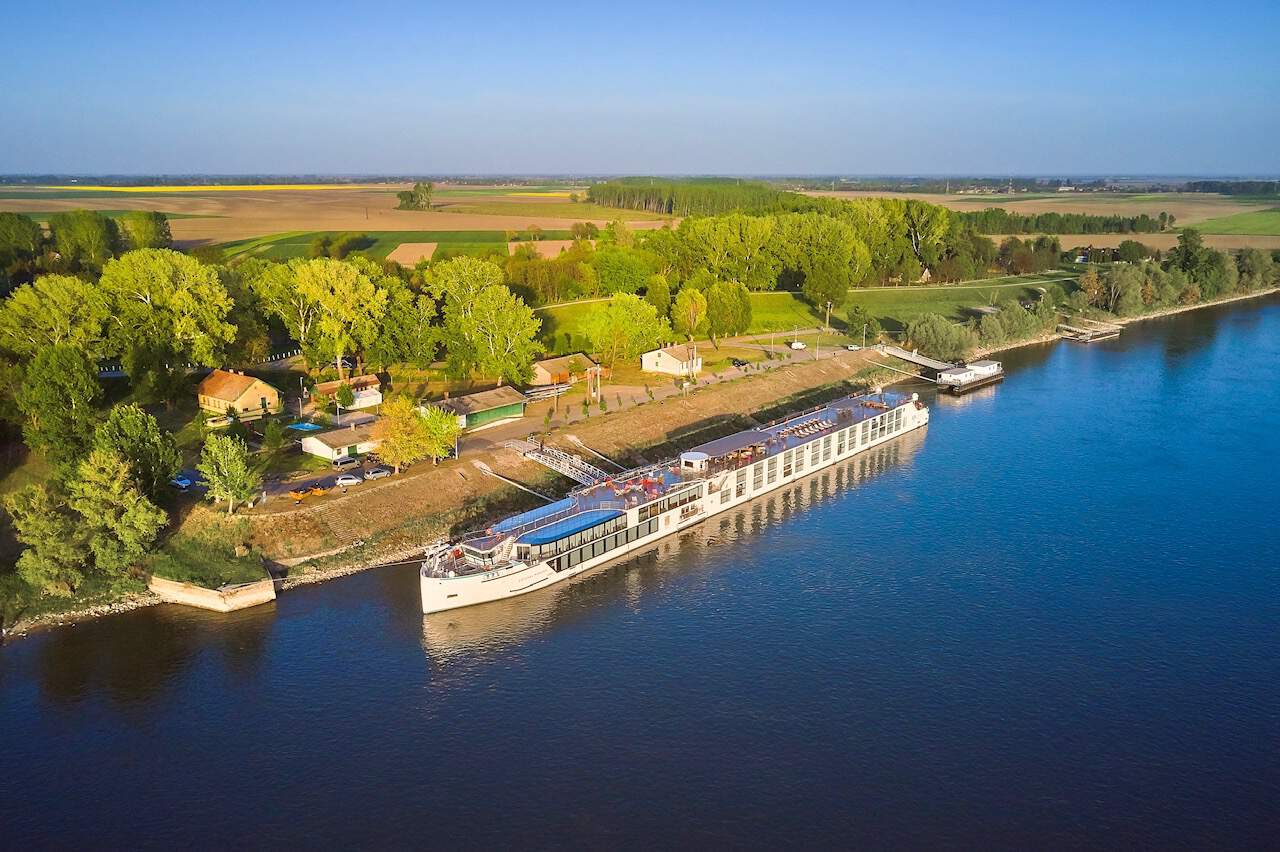 We sailed with Crystal River Cruises on their "Eastern Danube Discoveries" itinerary on Crystal Mahler. We visited Eastern European countries such as Austria, Slovakia, Hungary, Serbia, and Croatia. Crystal River Cruises offers vast itinerary choices throughout many European waterways and countries, from the wine regions of France and tulip time in Amsterdam to Christmas Markets in Vienna and Oktoberfest in Germany.
Before you set sail with Crystal River Cruises, there are some things you should know. We will give you insider insight into what it is really like sailing in 6-star luxury and will show you what to expect when sailing with Crystal River Cruises throughout Europe.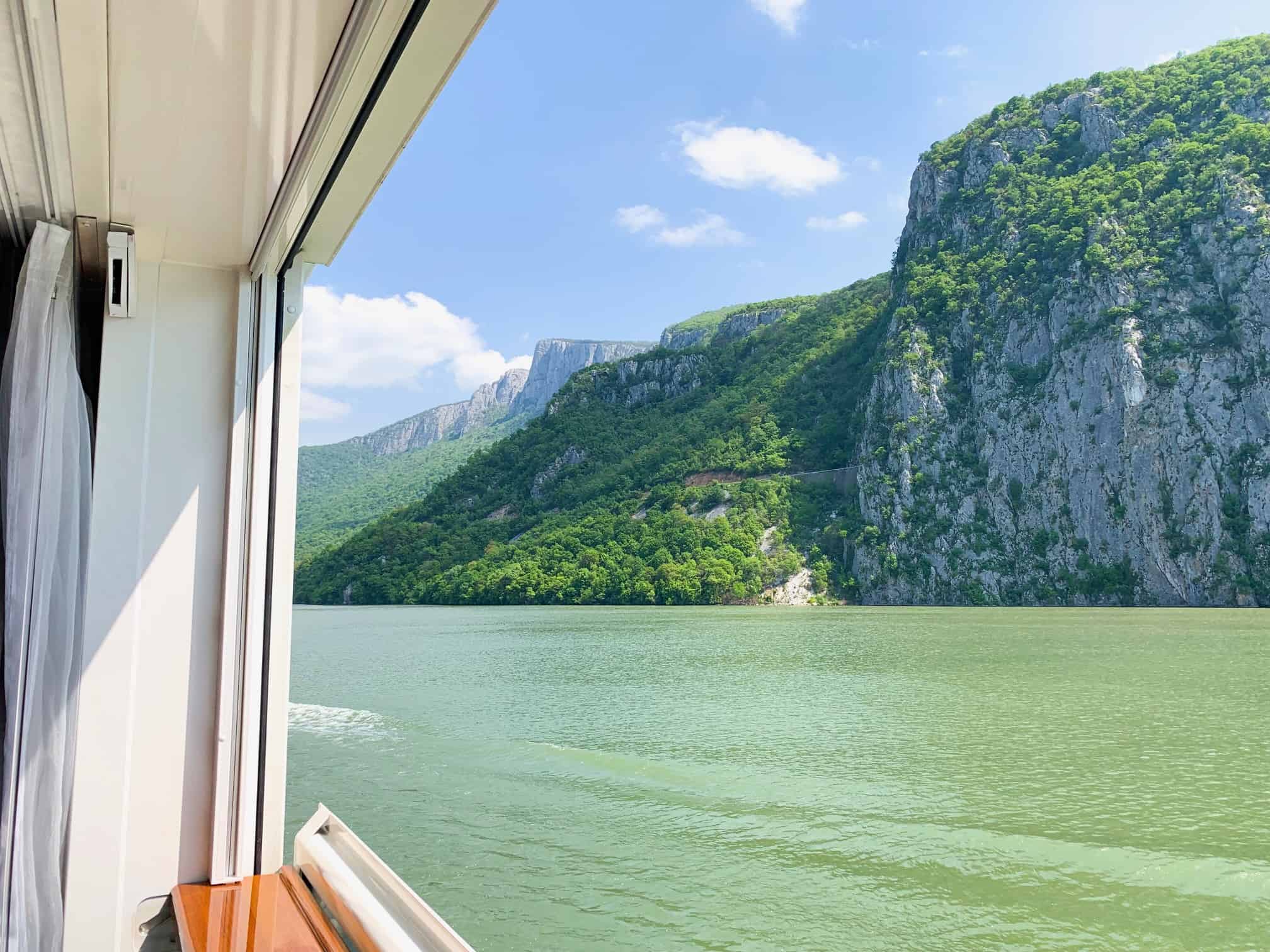 17 Things To Know Before Sailing With Crystal River Cruises
#1. Each Crystal River Cruises Itinerary Offers A Different Number Of Sailing Days So Choose Carefully
This may sound like a no brainer, but if you are new to river cruising, this is important. Unlike Ocean Cruises, many European river cruises do not have sailing days or "days at sea" where you are on board sailing for long periods of time. This means that you are in a port every single day and mainly sail at night since the ports are often close together.
Crystal River Cruises offers a variety of itinerary options and each itinerary is different. If you want to see a new port every day and don't care about sailing time or time on the ship, make sure to check at the itinerary and carefully read the dates and times of each port stop. If you are like us and really enjoy sailing days, you will want to do a little research or even call Crystal River Cruises to ask for recommendations.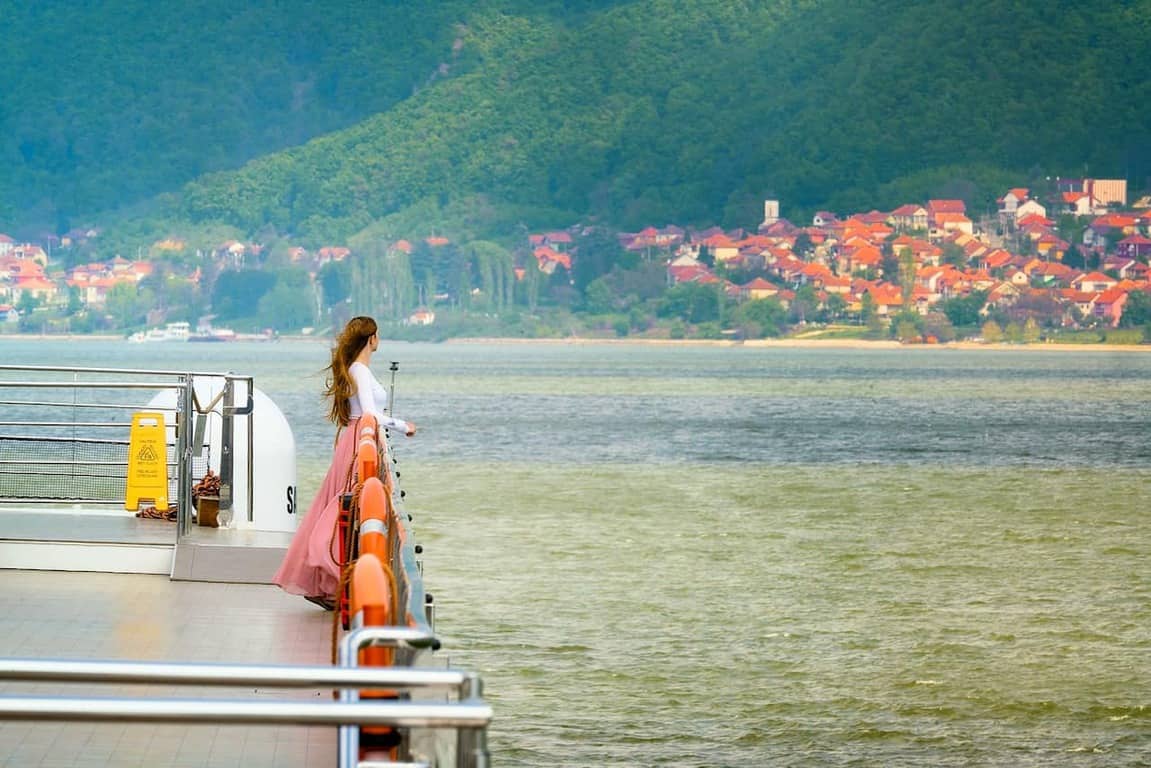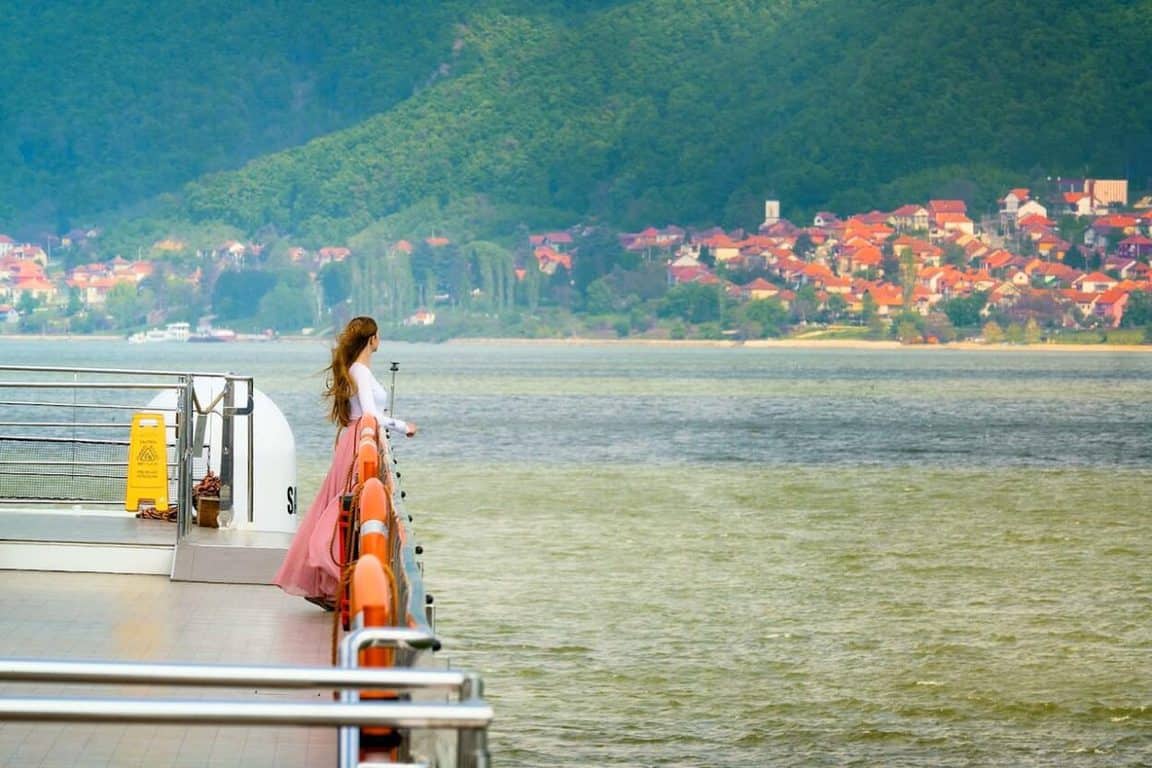 We love a good blend and our Eastern Danube Discoveries Crystal River Cruises itinerary was the perfect happy medium. We had a wonderful mix of sailing time and time to explore the ports. We even cruised through the Iron Gates in Eastern Europe which was an entire day of sailing while relaxing on Crystal Mahler and enjoying the fantastic views as we passed through towering gorges and rock carvings.
Don't just book a cruise itinerary and move on because you may be disappointed in the lack or excess of cruising time. Crystal River Cruises offers itineraries that have more sailing time as well are hardly any sailing time at all. It is up to you to choose what you think you will like better and then research and book your Crystal River Cruises itinerary accordingly. Search Crystal River Cruise Itineraries!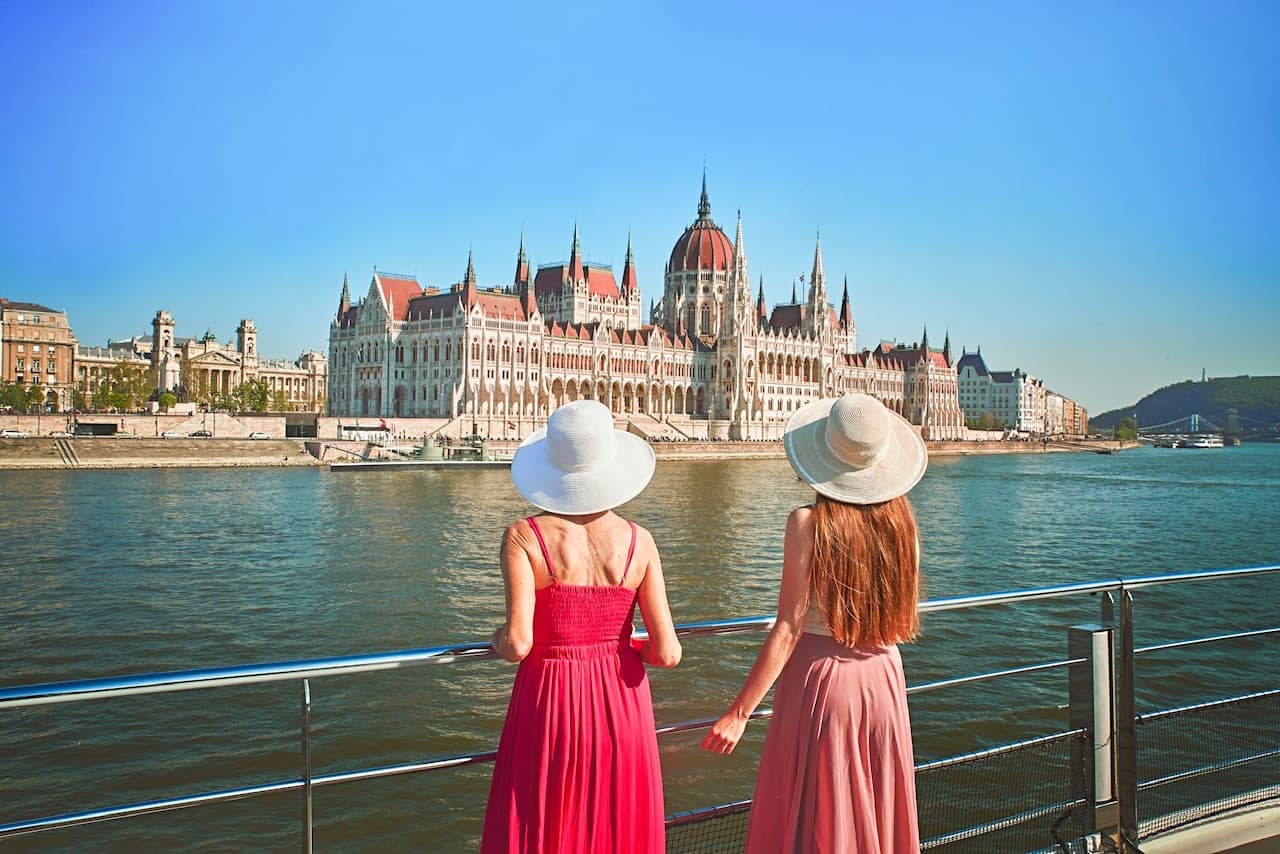 #2. Every Cabin On Crystal River Cruises Is A Suite
We have cruised on river cruises in Europe before and never have we come across an all-suite river cruise ship. This is something that we are excited that Crystal River Cruises offers guests and it really made all the difference in our journey. Instead of being crammed into a small room, guest onboard Crystal River Cruises have space to spread out which really makes you feel like home.
There are three classes of suites on Crystal River Cruises: Penthouse Suite, Deluxe Suite With Panoramic Balcony Window, Petite Suite with Panoramic Balcony Window. We stayed in a Deluxe Suite for our 11-day journey and it was bigger than some hotel rooms we have stayed in ringing in at 253 square feet. Each and every suite comes with a butler, turndown service, king size bed, panoramic balcony window and more. We also had a full-sized walk-in closet and dual-sink bathroom with heated floors!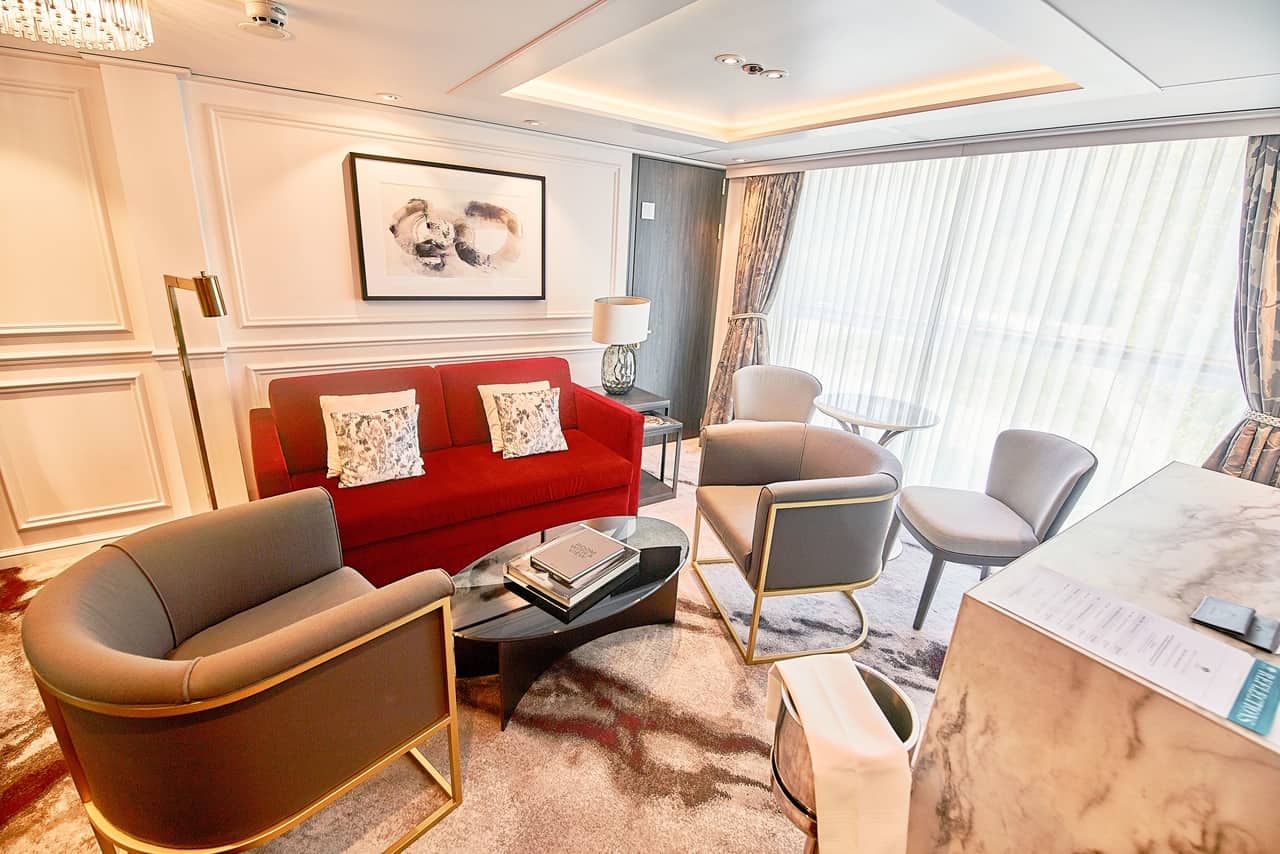 Here is a quick breakdown on the different types of suites found on Crystal River Cruises so you can choose one that fits your budget and needs:
Crystal Penthouse With Panoramic Balcony Window. The Crystal Penthouse is the largest suite onboard Crystal River Cruises. It is 506 square feet and offers multiple rooms including a bedroom, massive walk-in closet, dual-sink bathroom with bathtub and shower, and a spacious sitting room. You also have the option of booking a two bedroom Crystal Penthouse which will sleep 5 people. Two per bedroom and one child in the sitting room. We received a tour of the Crystal Penthouse class suites and they are extremely spacious and well appointed.
Deluxe Suite With Panoramic Balcony Window. This is the class of suite on Crystal River Cruises that we sailed with and we can highly recommend it. It is the perfect luxurious happy medium and you will not be disappointed. This suite is 253 square feet and comes with a large bathroom with dual sinks, rain shower, heated floors and more. You have personalized butler service as well as a walk-in closet, king size bed, panoramic window balcony and more. We are avid cruisers and we were thrilled with this suite on Crystal River Cruises and would recommend it to anyone.
Petite Suite With Panoramic Balcony Window. This suite is the perfect interlude and a wonderful way to experience sailing on Crystal River Cruises. This suite is 188 square feet and comes equipped with a king size bed, panoramic balcony window, butler service, and more. We toured the Petite Suite and it was gorgeously decorated and spacious. We also talked with many guests who were sailing in the Petite Suite on Crystal River Cruises and they were very happy and pleased with the experience.
No matter what suite class you choose, you will not be disappointed by the layout and decor found on any of the Crystal River Cruises ships. The all-suite river yachts really revolutionize the luxury European river cruise experience and you will notice the difference the moment you enter your private enclave.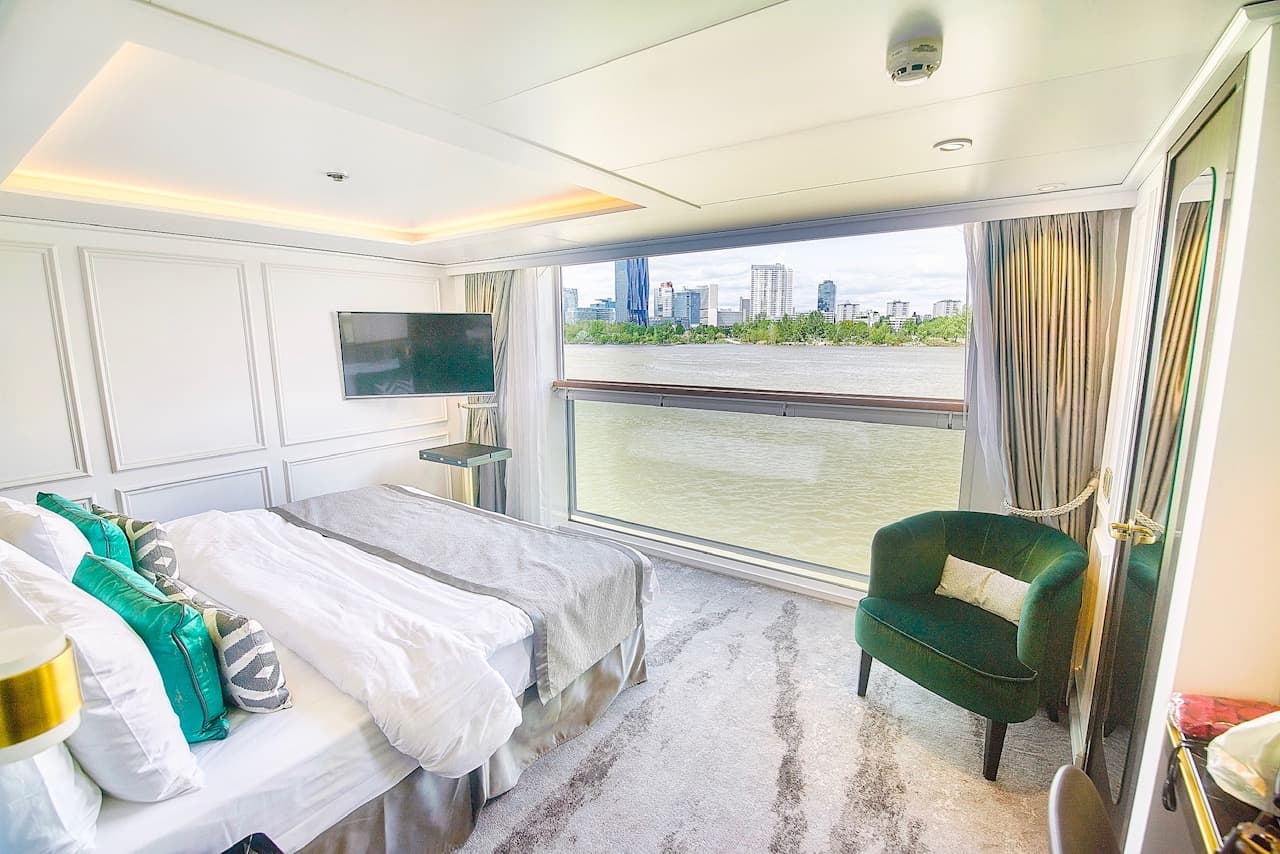 #3. Crystal River Cruises Is The Perfect Getaway For The Whole Family
Unlike other European river cruise companies, Crystal River Cruises welcomes the whole family. For our sailing, we experienced what multi-generational family travel would be like. We traveled with Victoria's 60+-year-old mom Linda On The Run as well as her Aunt Robyne [Linda's sister.] We are two different demographics and age ranges yet we all had a wonderful experience on Crystal River Cruises.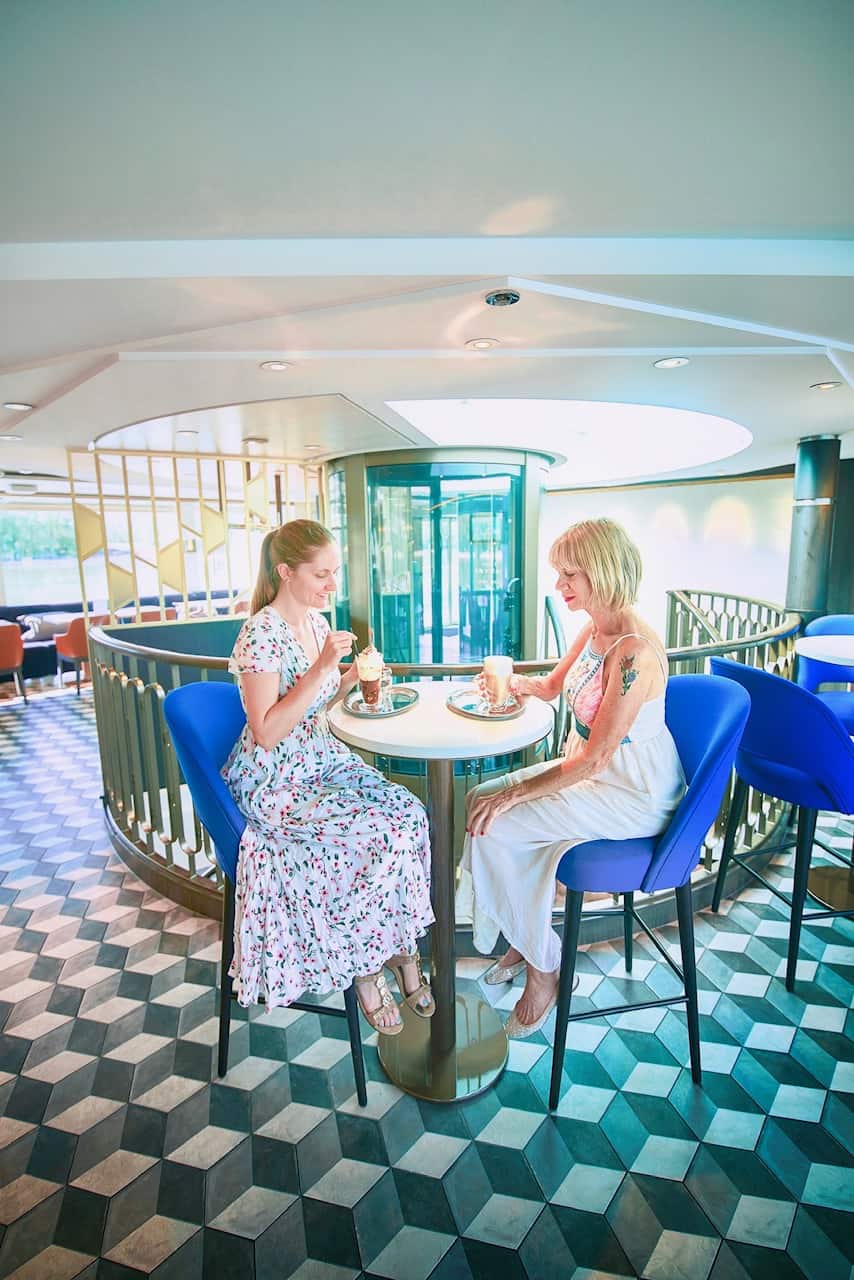 For example, our suites were across the hall from one another so we were very close, without feeling pressured or on top of each other. Our butlers knew each of us were related and were very accommodating to us together as a family. We enjoyed family time such as sitting up on the vista deck with drinks in hand and dining together for lunch and dinner. We also enjoyed our alone time relaxing in different parts of the ship. The shore excursions are perfect for families of all ages as they allow for options depending on your interests.
We did some Crystal Adventure Shore Excursions together as a family which was a wonderful bonding experience. We also did some shore excursions separately or individually so we could have some time away from each other to experience things we really wanted to see or do. For example, Linda and Robyne went on a bike ride in Novi Sad, Serbia as they are more active. Victoria, Terrence, and Linda all explored Bratislava with Crystal while Robyne stayed back to relax on the Crystal Mahler.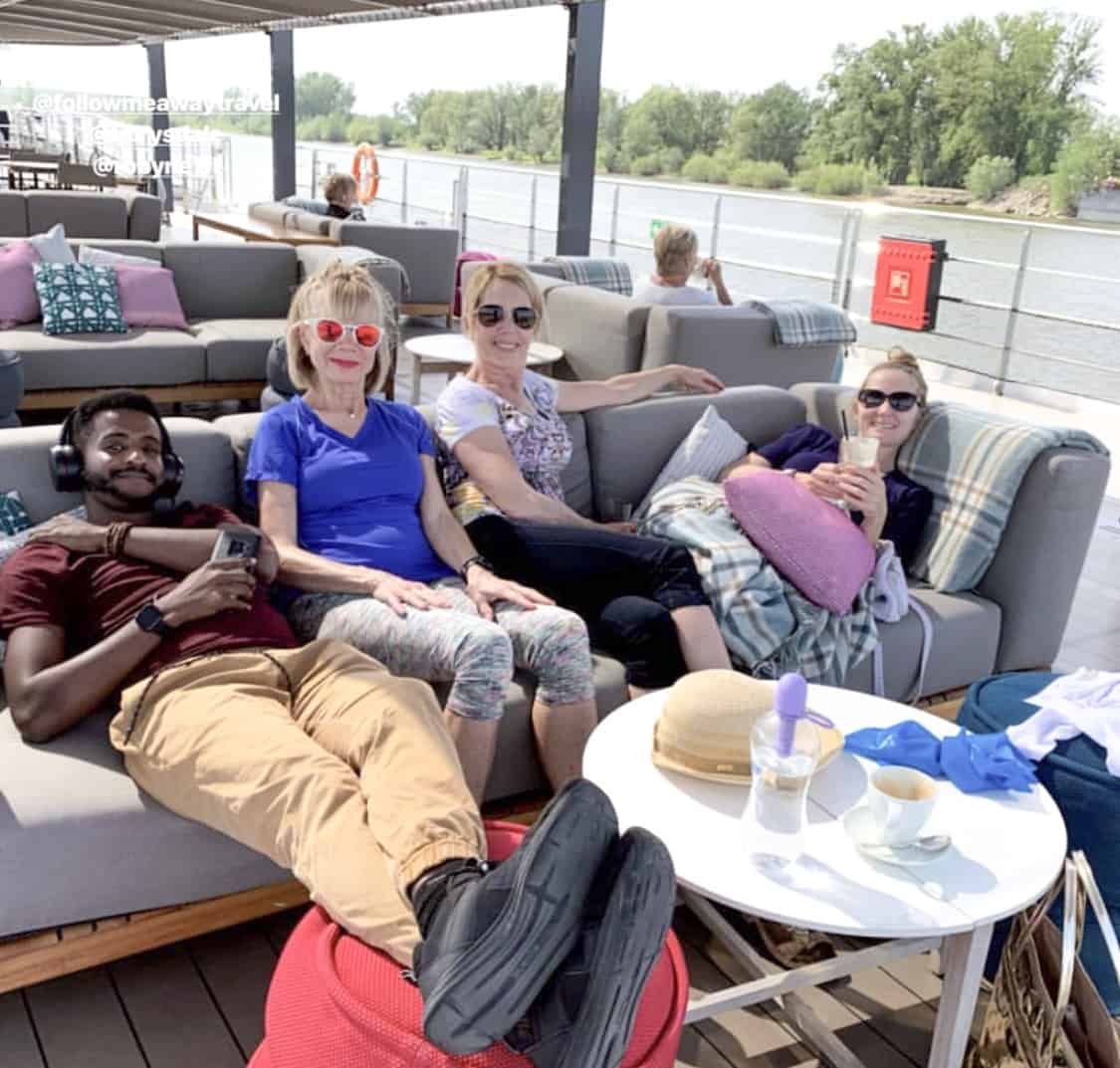 We were excited to be able to experience Crystal River Cruises as a multi-generational family and it was a truly wonderful getaway. Nobody felt left out or like there were too many people or things to do that they didn't identify with. Crystal River Cruises really helps tailor the adventure to you and your family the moment you get onboard. This isn't always apparent in the booking stages, but we are here to tell you every need is attended to, even needs you may not know you are interested in during your booking process!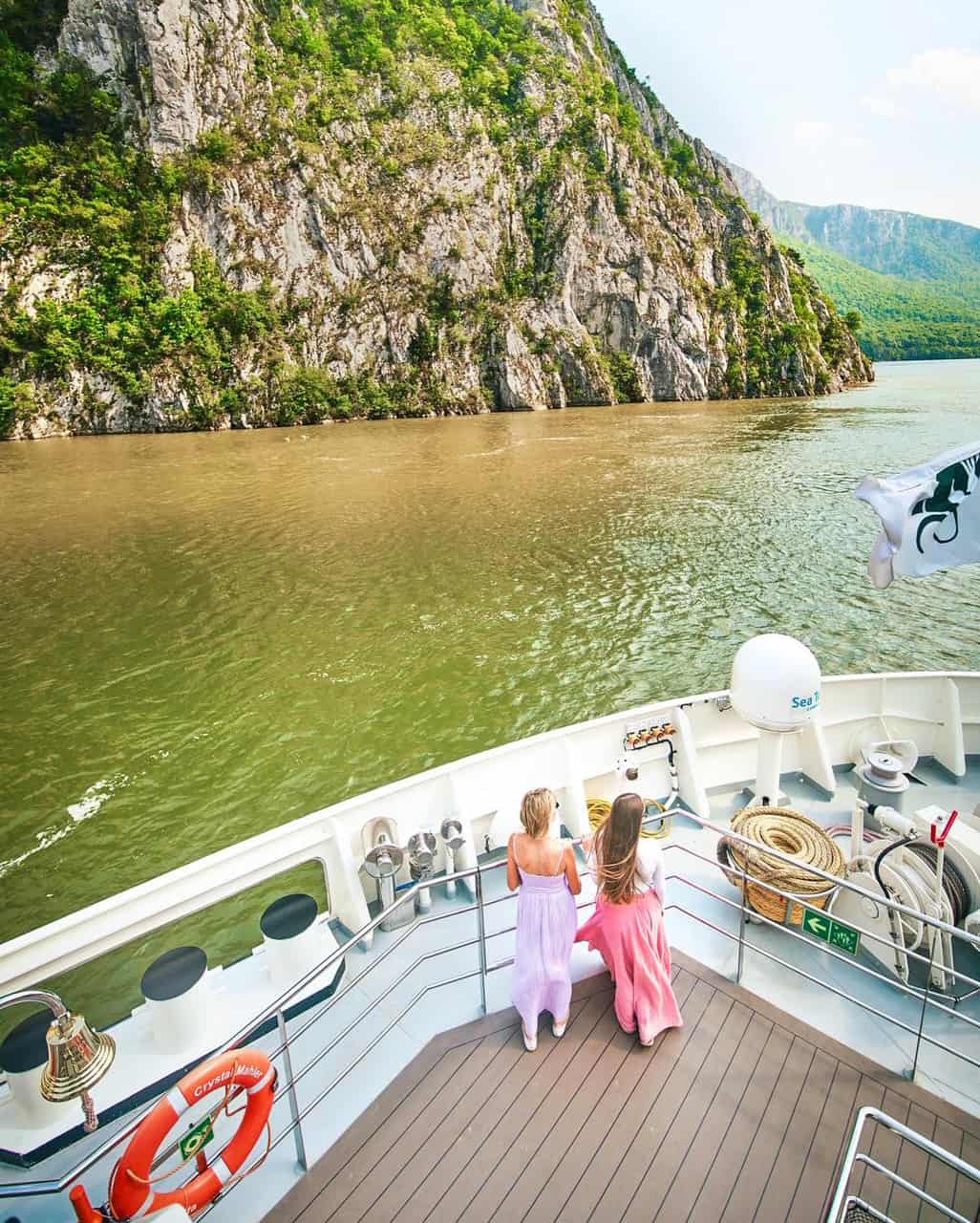 #4. Crystal River Cruises Is Incredibly Accommodating To Allergies And Dietary Restrictions
We were surprised and thrilled to experience the wonderful 6-star dining service onboard Crystal River Cruises. Mainly, the fact that Crystal River Cruises is incredibly accommodating and sensitive when it comes to allergies and dietary restrictions. First off, unlike any other ocean or river cruise we have taken, Crystal River Cruises offers an entire Vegan and Vegetarian menu in addition to their normal dining room menu. This menu isn't something that is kept hidden away and only provided upon request. No, this menu is proudly displayed at the entrance of the Crystal River Cruises dining room for all to see. The regular menu is displayed on the right, and the Vegetarian menu is displayed on the left. Each day the offerings change, so you can get a glimpse of the food that is to come before it is dinner time.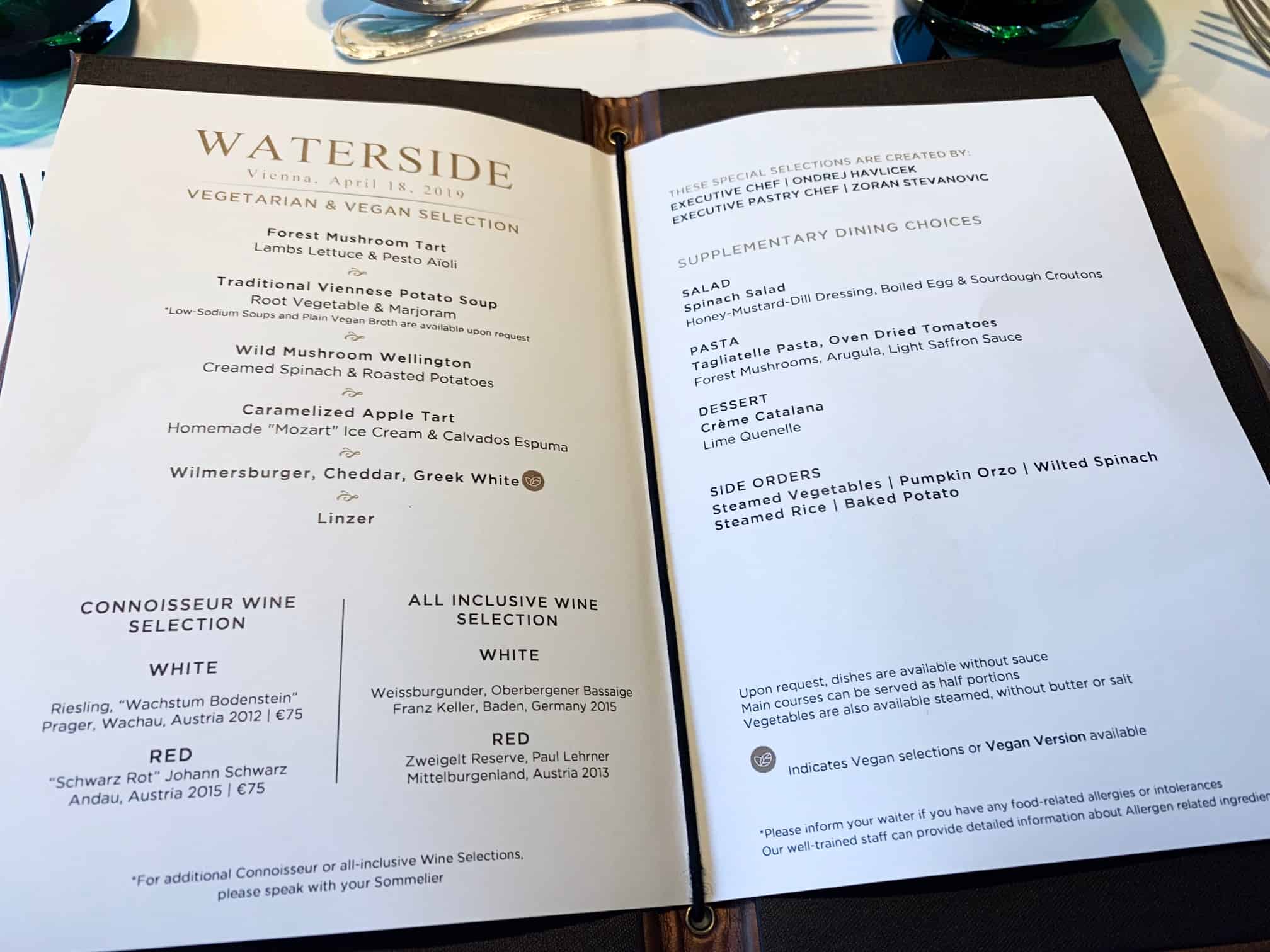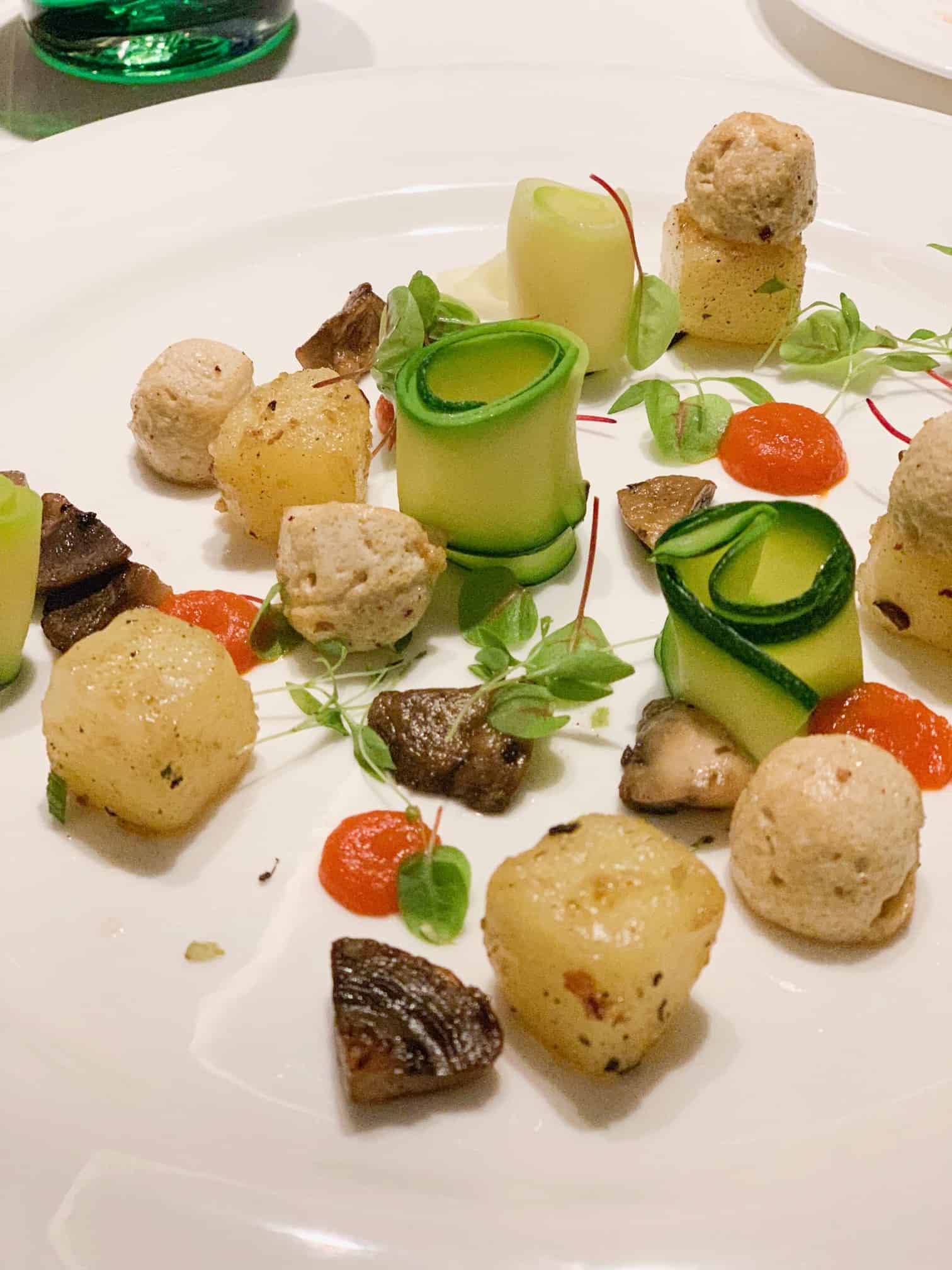 If you have a food allergy or need something additional than what is included on any of the menus, Crystal River Cruises is incredibly accommodating. In our group of four, three of us had dietary restrictions. One vegan [Linda], one gluten-free [Robyne], and one [Victoria] no garlic or onion [for IBS purposes] and vegetarian. What did Crystal River Cruises do to accommodate? Our head waiter provided us with a print out of the menu each and every day via our butler or personal delivery during lunch. We were given pens and were able to mark up the menu with our requests and dietary restrictions.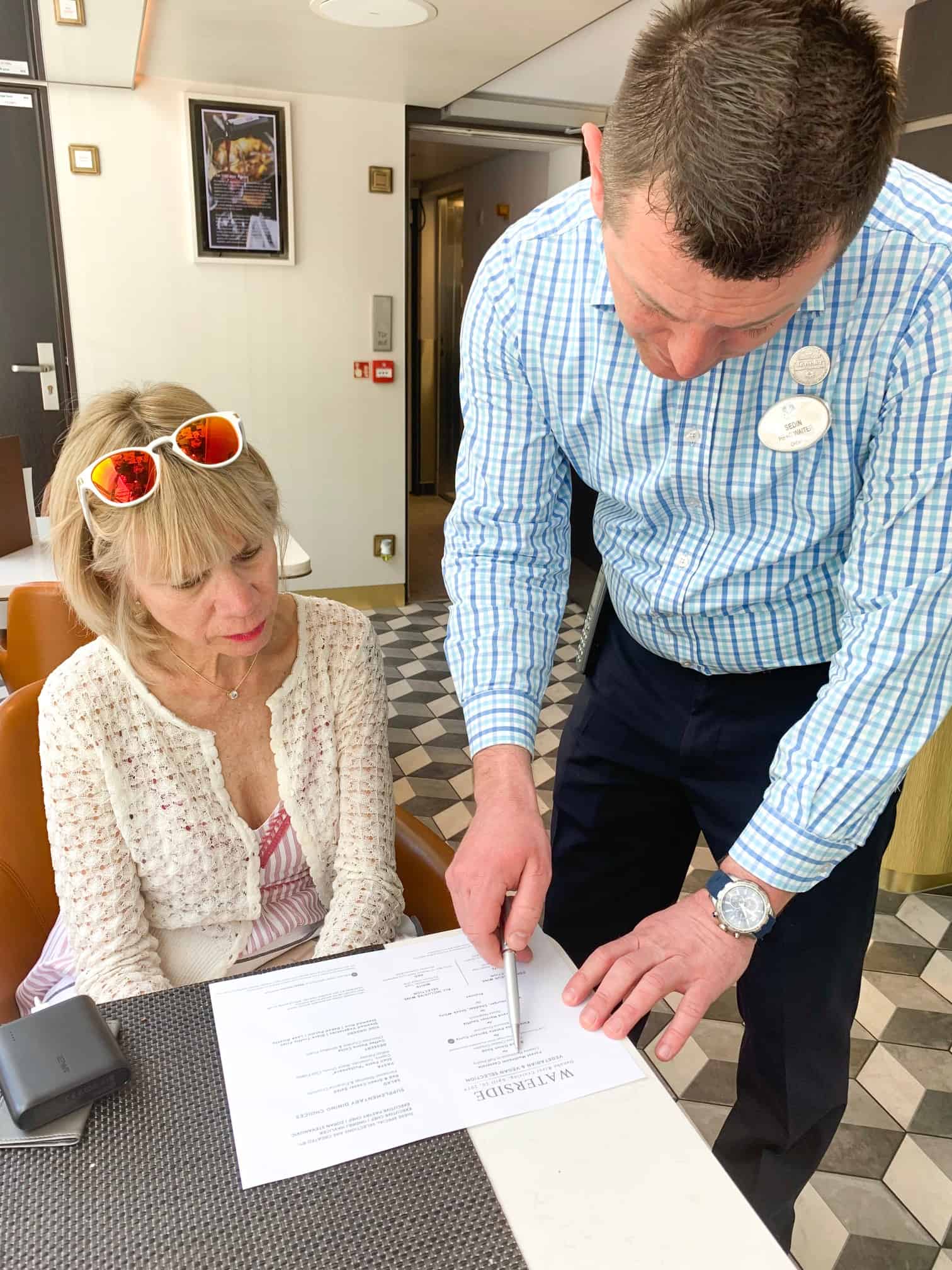 This marked up menu was then provided to the galley well in advance of dinner time and we were able to rest assured that our dietary restrictions were taken care of. Talk about 6-star luxury service. We were incredibly pleased with how this was handled and it was a stand-out way that Crystal River Cruises went above and beyond other lines and options. If you have a dietary restriction of any sort and are tentative about choosing Crystal River Cruises or going on a cruise due to that fact, you can rest assured that you will be more than accommodated during your sailing.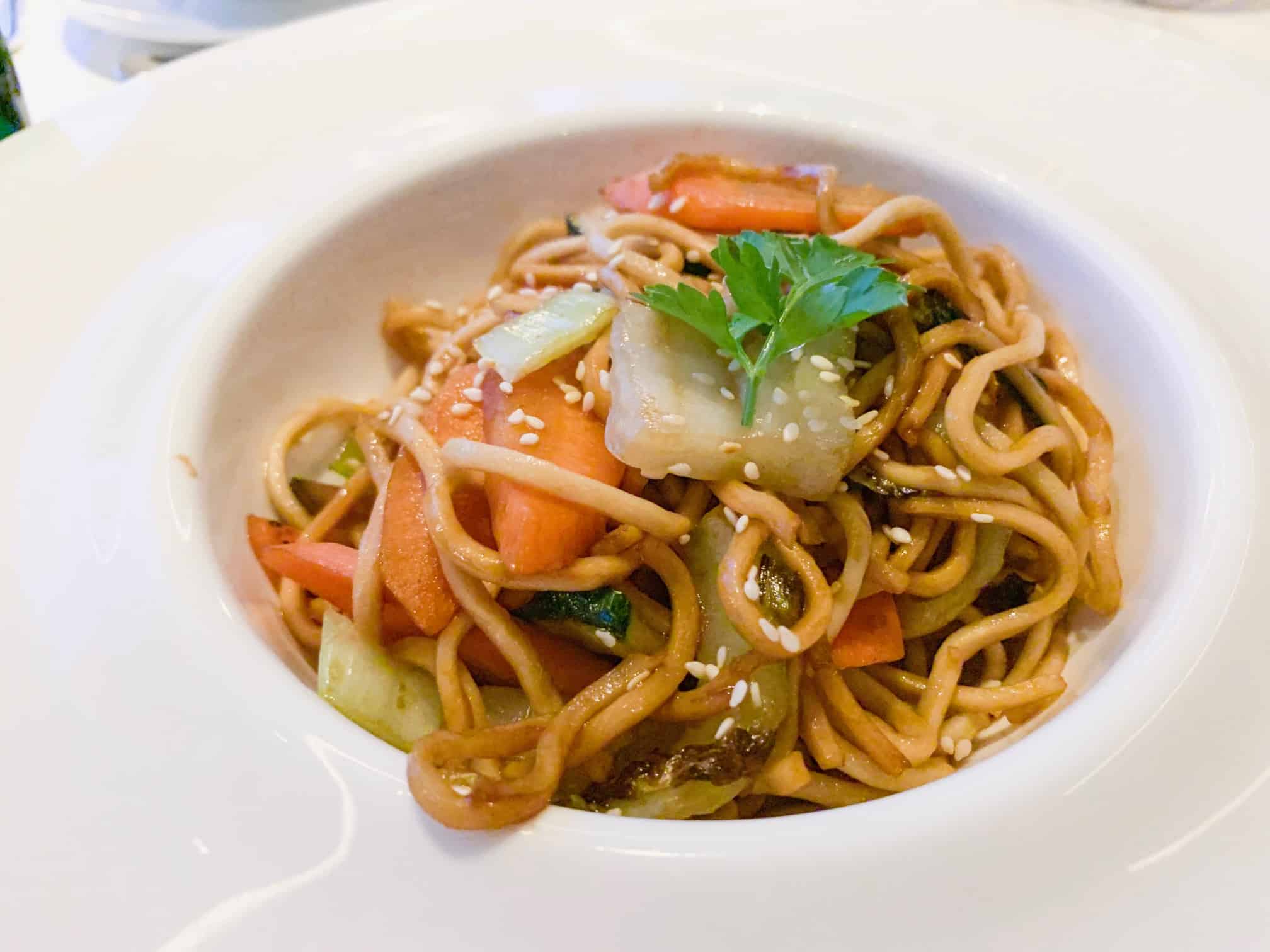 #5. You Can Request Anything To Eat, Even If It Isn't On The Menu
If you have a craving or just want something specific, you can request for it to be made and the Crystal River Cruises galley staff will do their best to accommodate. Feeling like room service pizza for dinner at the restaurant? Just ask! Interested in a specific dish that you had on a prior night? Simply request and if the ingredients are available, you will be accommodated. We were very pleased at the fact that you can literally request anything or any variation of the dinner options on the menu onboard Crystal River Cruises.
For example, for lunch, we requested various sandwich options that weren't on the menu. We provided staff with a list of ingredients and a few directions and we were accommodated more than once. If Crystal River Cruises doesn't have an ingredient, say, veggie burgers, the staff will procure it while at a port and then will have it ready for you to eat the next day or even later the same day. This swift service was incredibly impressive and will make you feel heard and taken care of.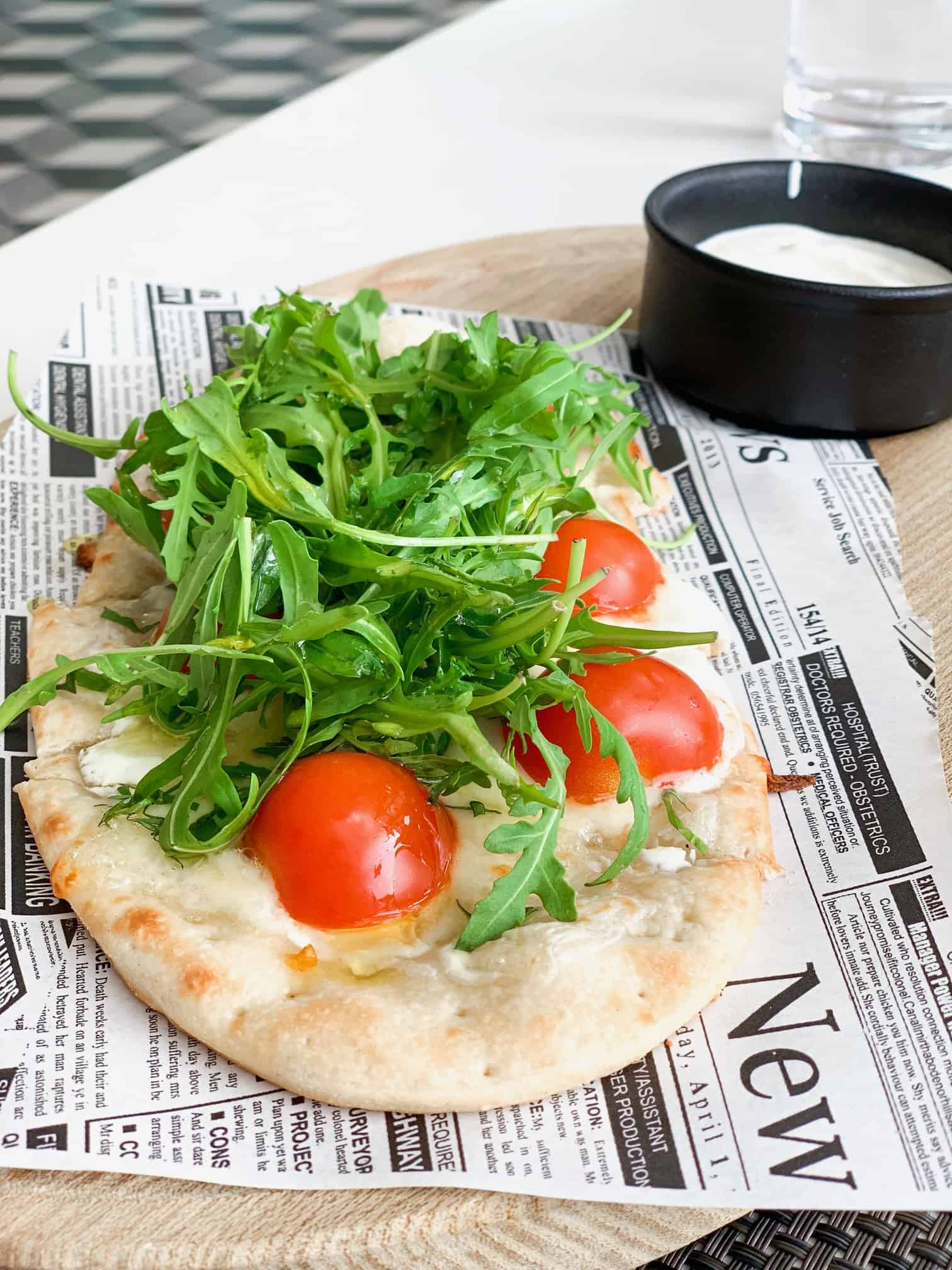 Of course, we don't want you to take advantage of the 6-star service offered on Crystal River Cruises by requesting something crazy every single day [although you can if necessary!] The menu is so fantastic you probably won't feel the need to request at all. But we wanted to let you know that the option is there and we did it a few times on our Crystal River Cruises itinerary and were very appreciative of how accommodating the staff was to our requests.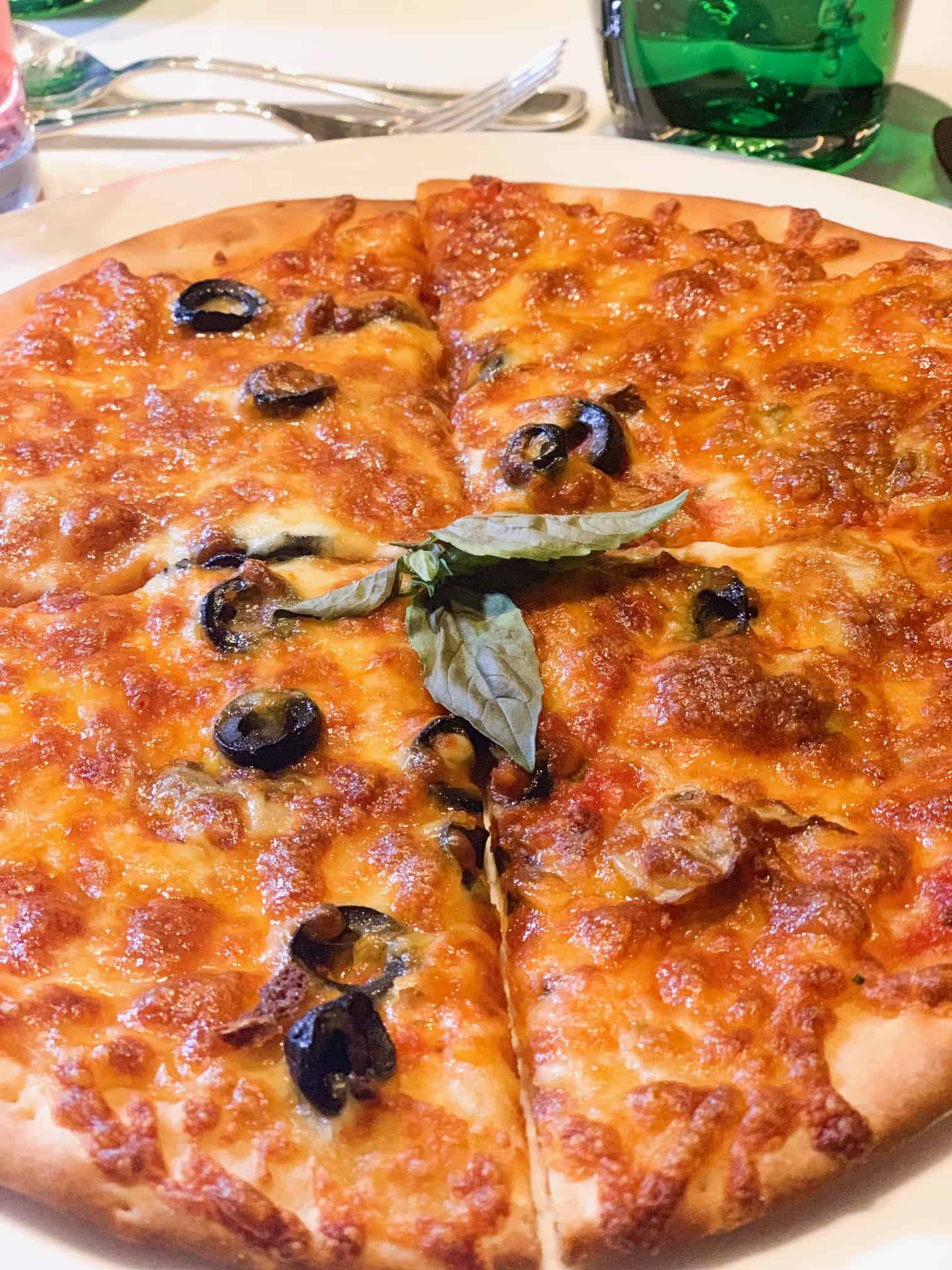 #6. Each Crystal River Cruises Ship Offers High-Tech Features
As you may expect with 6-star service, Crystal River Cruises offers high-tech features on each and every cruise. These small but useful touches really elevate the experience and transport you to a world of ease and relaxation.
For example, each suite on Crystal River Cruises comes equipped with an iPad. This iPad has everything you need to know about your sailing, including entertainment, ship information, internet access, dining options, Crystal Wellness and more. The iPads have a charging dock and are located on the end table to your king bed. They provide pertinent information and can be brought with you around the ship should you wish to watch a movie somewhere else other than your suite.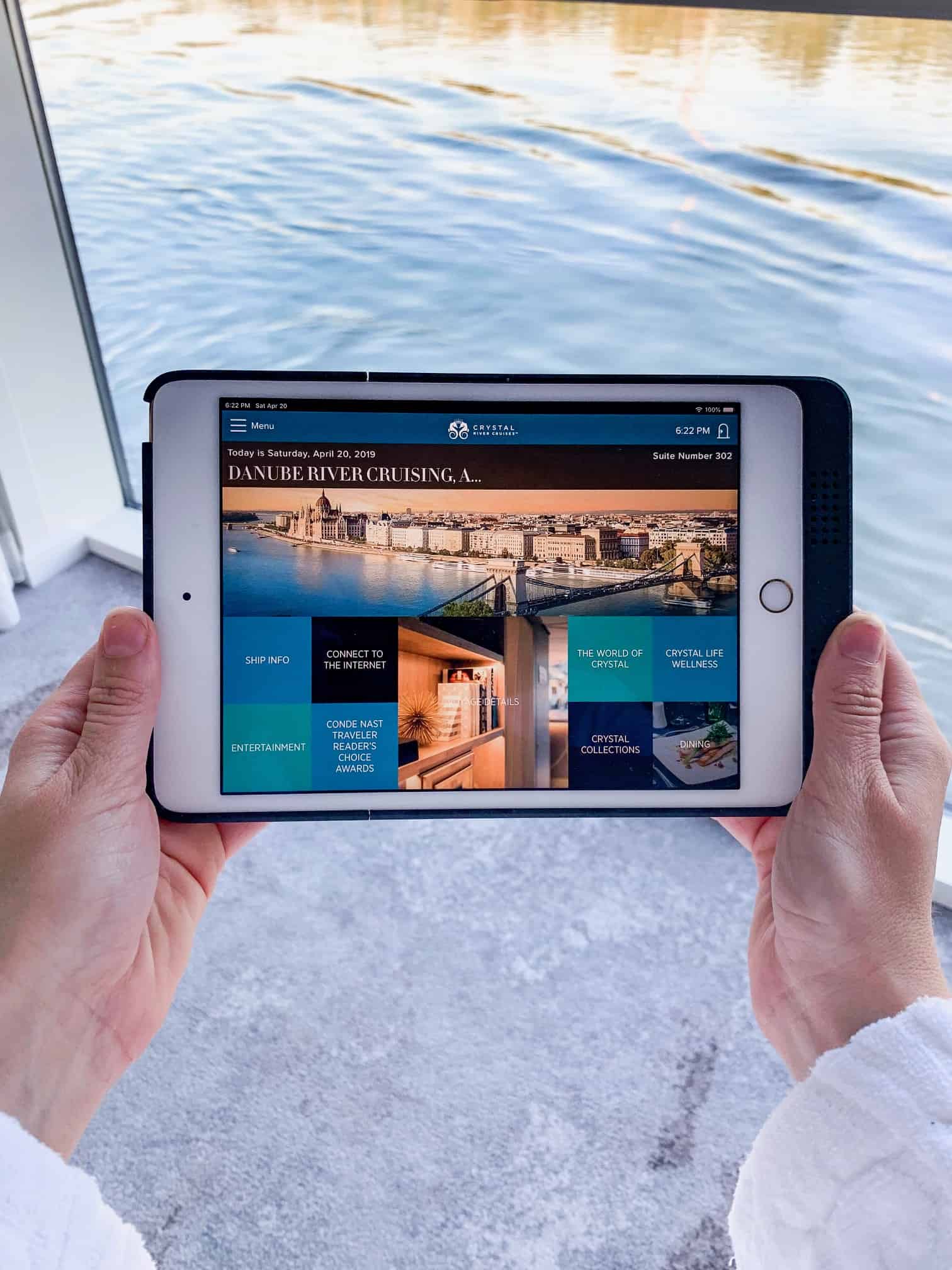 Our favorite high-tech feature onboard Crystal River Cruises is the do not disturb/attendant call button. This feature is small but meaningful and incredibly useful. Another 6-star luxury touch you wouldn't think about but are glad you have. There is a small screen both inside your suite and right outside of it. Instead of hanging a traditional "do not disturb" sign outside your cabin, you simply tap the screen and press which option you like. If you want "make my room" you press it and a little yellow light will come on. This way, your housekeeper can see it and come to make your room. If you want privacy, click "do not disturb" and that button will light up and your doorbell won't work anymore. This small feature is so useful and really elevates the suite experience on Crystal River Cruises.
Crystal River Cruises also offers ultra-thin TV and on-demand movies in each and every suite. You are even able to access the internet via your TV should you choose. We aren't talking old movies, we are talking up-to-date new releases [as well as some classics]. You can choose which movie you want and it will play in your cabin as you relax with the world passing by right outside your balcony window.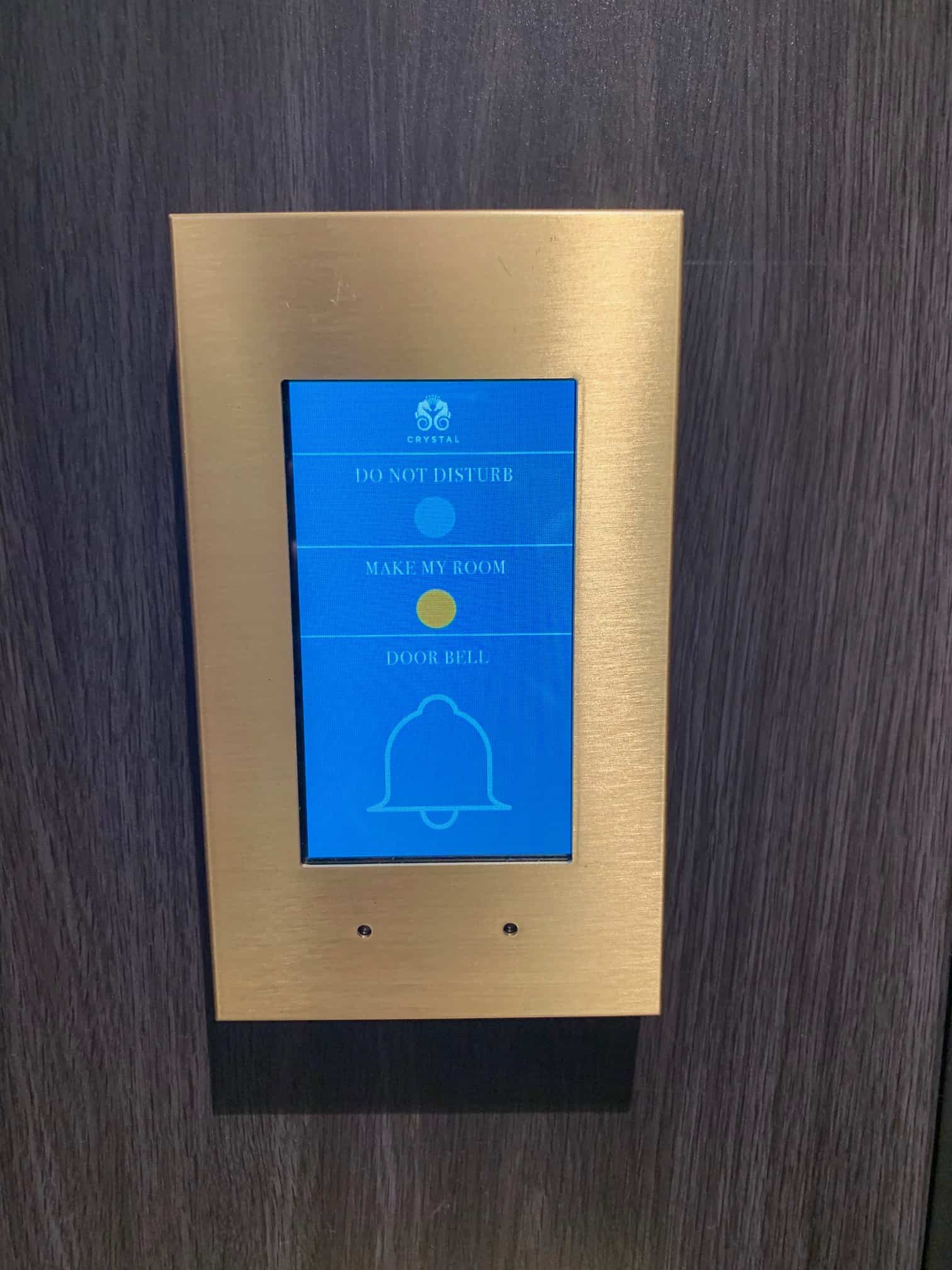 #7. Crystal River Cruises Offers An Unprescendted "Open Bridge" Policy
This is yet another feature that sets Crystal River Cruises above the competition and really showcases the intimate 6-star luxury experience Crystal has to offer. What is an open bridge policy? The bridge is where the Captain sails the ship from and this policy allows you to come visit the bridge and the Captain at any time of day whenever you want. You simply pop into the bridge and wave or knock on the door and the Captain and his attending crew will open the door and allow you in.
This is unprecedented and no other cruise line we have sailed with [or that we know of] offers such an incredibly awesome policy. In fact, most cruise lines only provide a bridge tour with a hefty fee. Since Crystal River Cruises is all-inclusive, this also includes a visit to the bridge whenever you like.
We visited the bridge on Crystal Mahler many times throughout our sailing including when going through locks, when sailing through the Iron Gates, and when sailing at night. It was so awesome to see the instruments first hand and to learn how to dock the ship and little facts and tidbits along the way. Even if you aren't a ship or sailing buff, visiting the open bridge is such a fun experience that you really won't want to miss.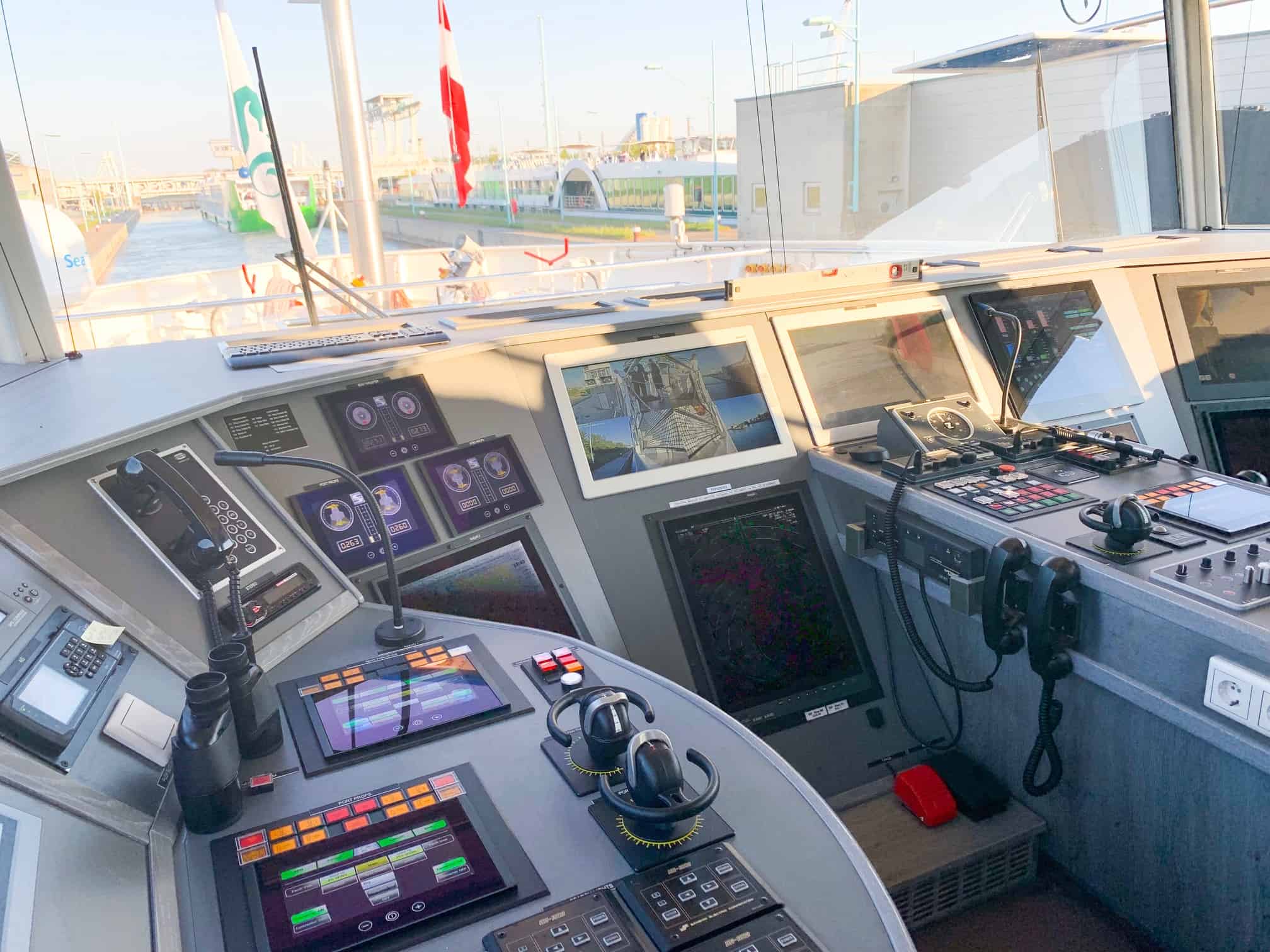 #8. Crystal Adventures Shore Excursions Offer Intimate And Exciting Tour Options
Crystal Adventures Shore Excursions are included in your Crystal River Cruises fare. This opens you up to choose from a variety of shore excursions at each and every port during your itinerary. The majority of Crystal Adventures Shore Excursions are included in your fare, and there are only a select few options that cost additional money should you, say, want a private tour.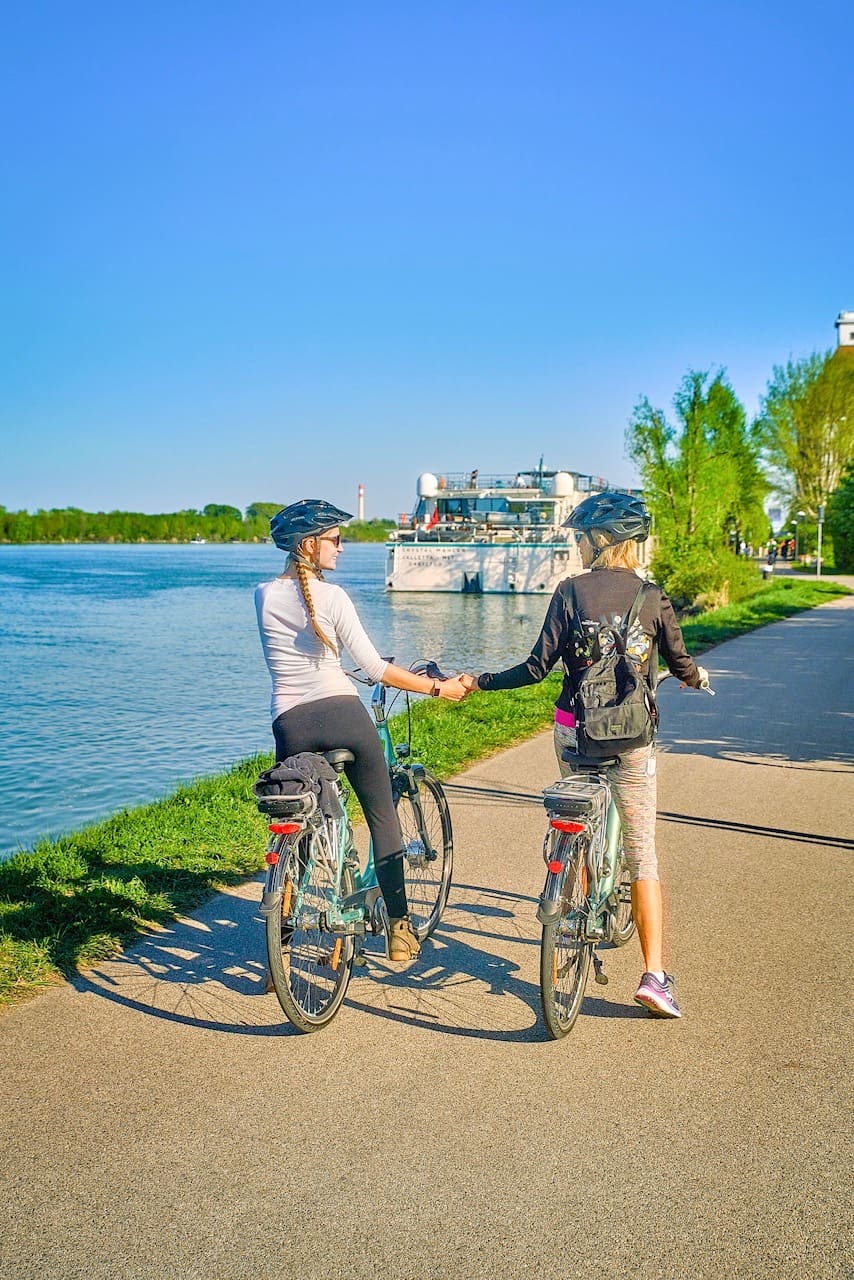 There are different options for Crystal Adventures Shore Excursions ranging from cultural to active. Active shore excursions may include a bike ride around a gorgeous European city on electric bikes hosted by a local guide. There is always a touch of Crystal Magic with each tour and you will experience thoughtful little surprises along the way. For example, during our bike adventure in Vienna, we were treated to coffee and cakes in the Danube Tower [a large revolving observation tower] which we had no clue was going to happen! This was a wonderful and unexpected touch of 6-star service that makes all the difference when planning your trip.
If you choose a Crystal Adventures Shore Excursion that involves additional transport, you will board your luxury Crystal Coach which comes equipped with spacious seats, water bottles, wifi, and a personalized guide. This coach will follow you along your Crystal River Cruises itinerary and you will meet it at each port that needs a coach for excursions. Whether you love history, wine, active exercise, culture and more, there is a Crystal Adventures Shore Excursion to please everyone.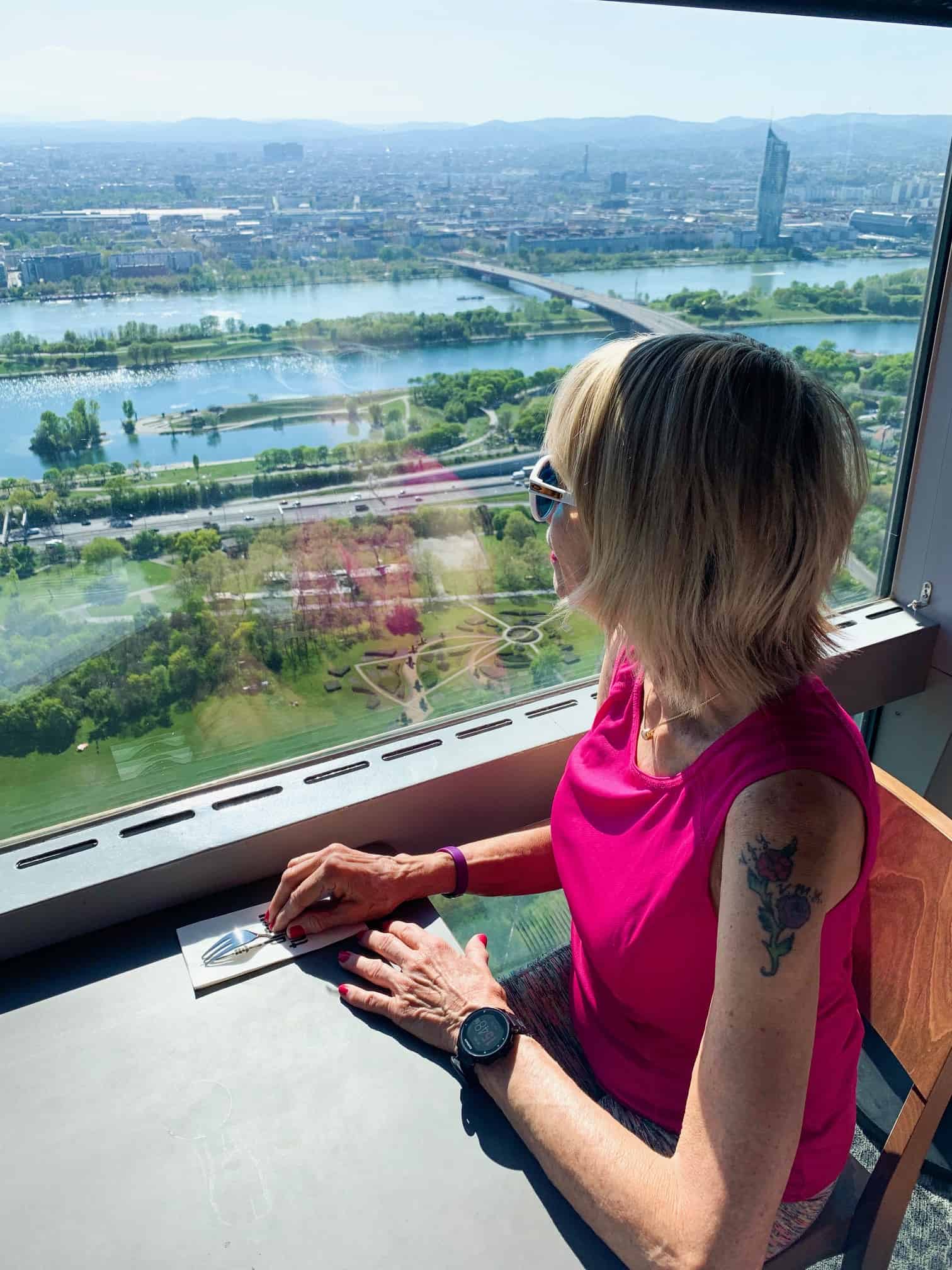 #9. The Beverage Menus Are All-Inclusive And Top-Of-The-Line
Once again, since Crystal River Cruises is all-inclusive, that means that drinks are included. There are a few additional options if you want to pay for a premium wine that isn't included in your cruise fare, but 99% of beverages are included. There is a professional sommelier on board to help you with choosing wine and will provide perfectly paired wines for each dinner every night. Top shelf liquors are also included in your fare.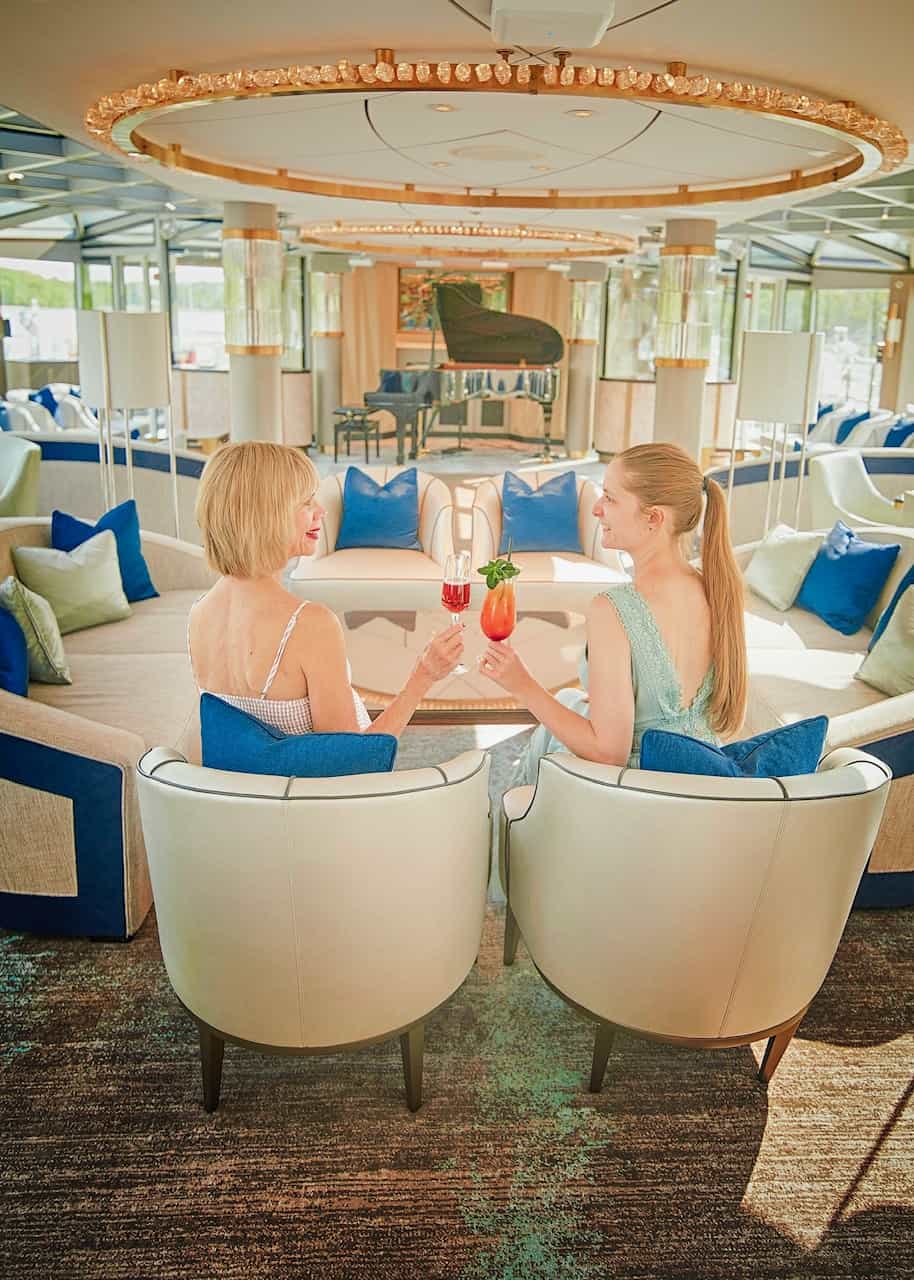 If you don't drink alcohol, Crystal River Cruises is extremely accommodating with this and has a whole section of the drink menu dedicated to non-alcoholic cocktails and drinks. If you are expecting, have medical restrictions, or just don't like drinking [like Victoria] rest assured that there are a huge variety of drink options onboard Crystal River Cruises. The staff is even happy to make any alcoholic beverage without the liquor should you be interested in something on a different part of the menu.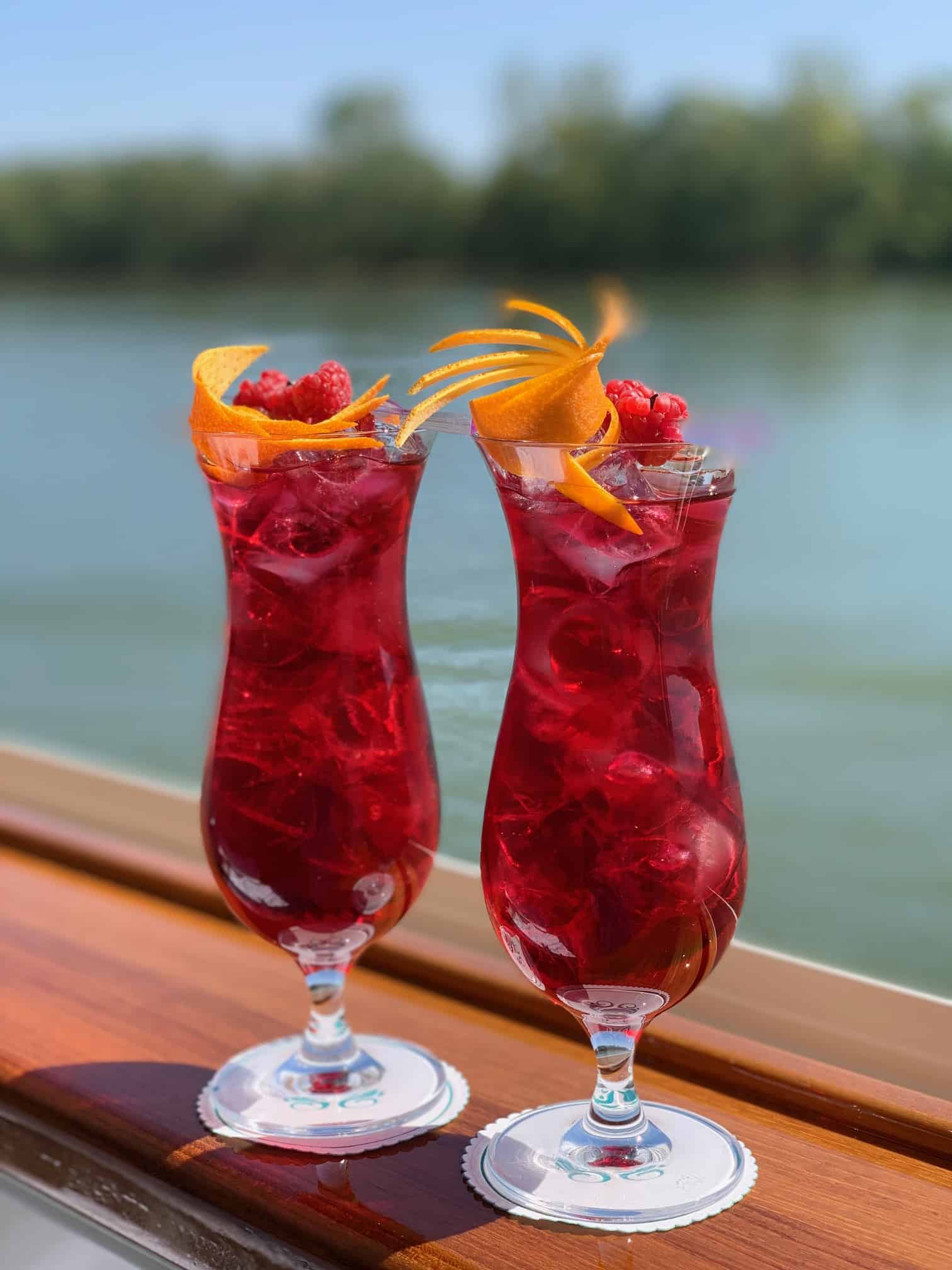 By far, our favorite beverages served onboard Crystal River Cruises were found in Bistro Mahler. Just a quick note, each river cruise ship is home to its own bistro which serves light snacks and drinks. The Bistro Mahler drink menu included a variety of delicious coffee and tea beverages. This menu was incredibly extensive and can be made at any time even when the bistro is closed. The Vienna Iced Coffee, Cappuccino, and Fruit Symphony Iced Tea were our all-time favorites and we had them each day and sometimes multiple times per day.
This is another great feature to the family travel aspect Crystal River Cruises offers. If you are traveling with a teen who loves Starbucks or children under the drinking age or someone who isn't able to drink, there are plenty of delicious options. Who wouldn't love a coffee bar with drinks far better than your local coffee house?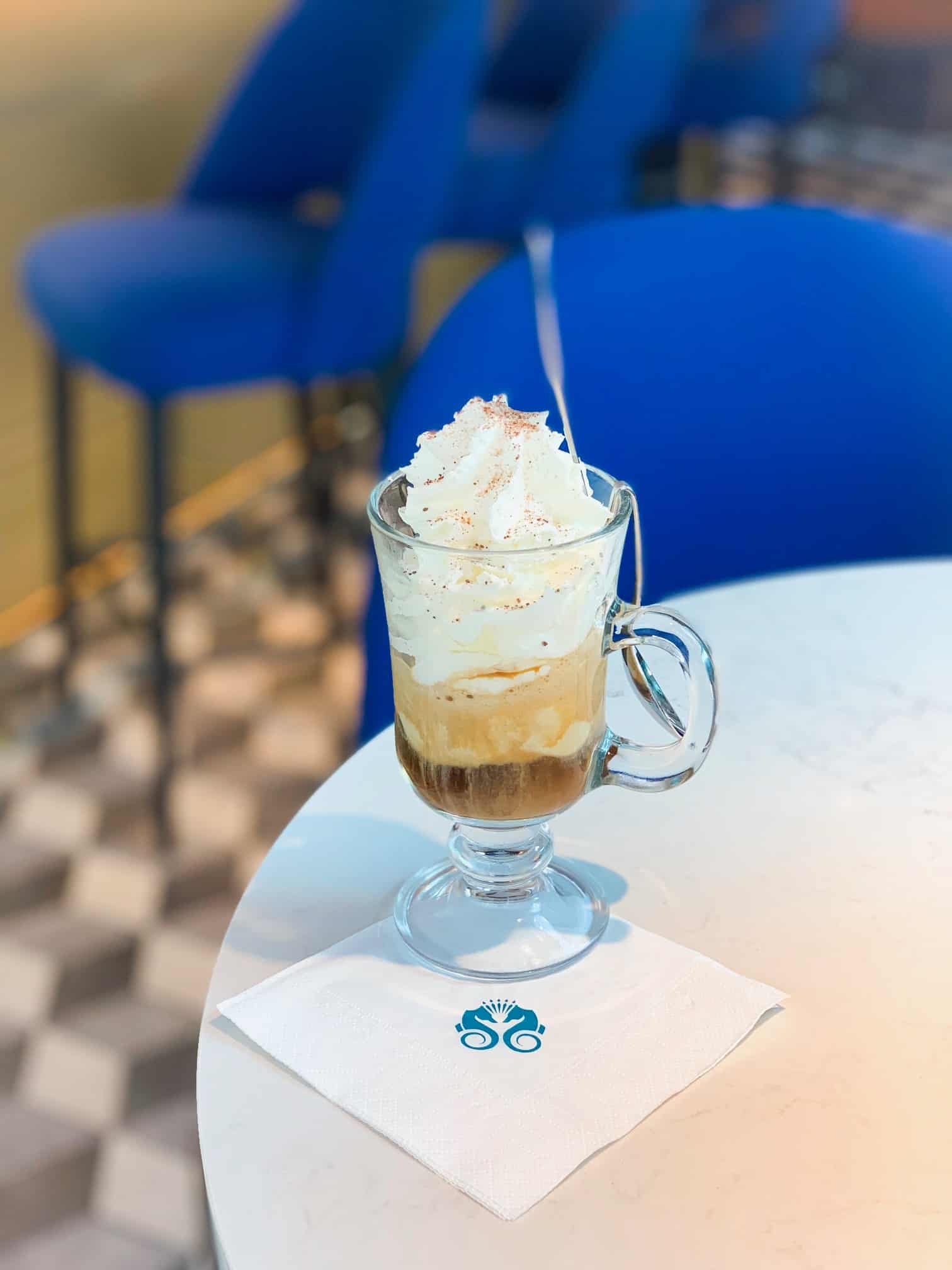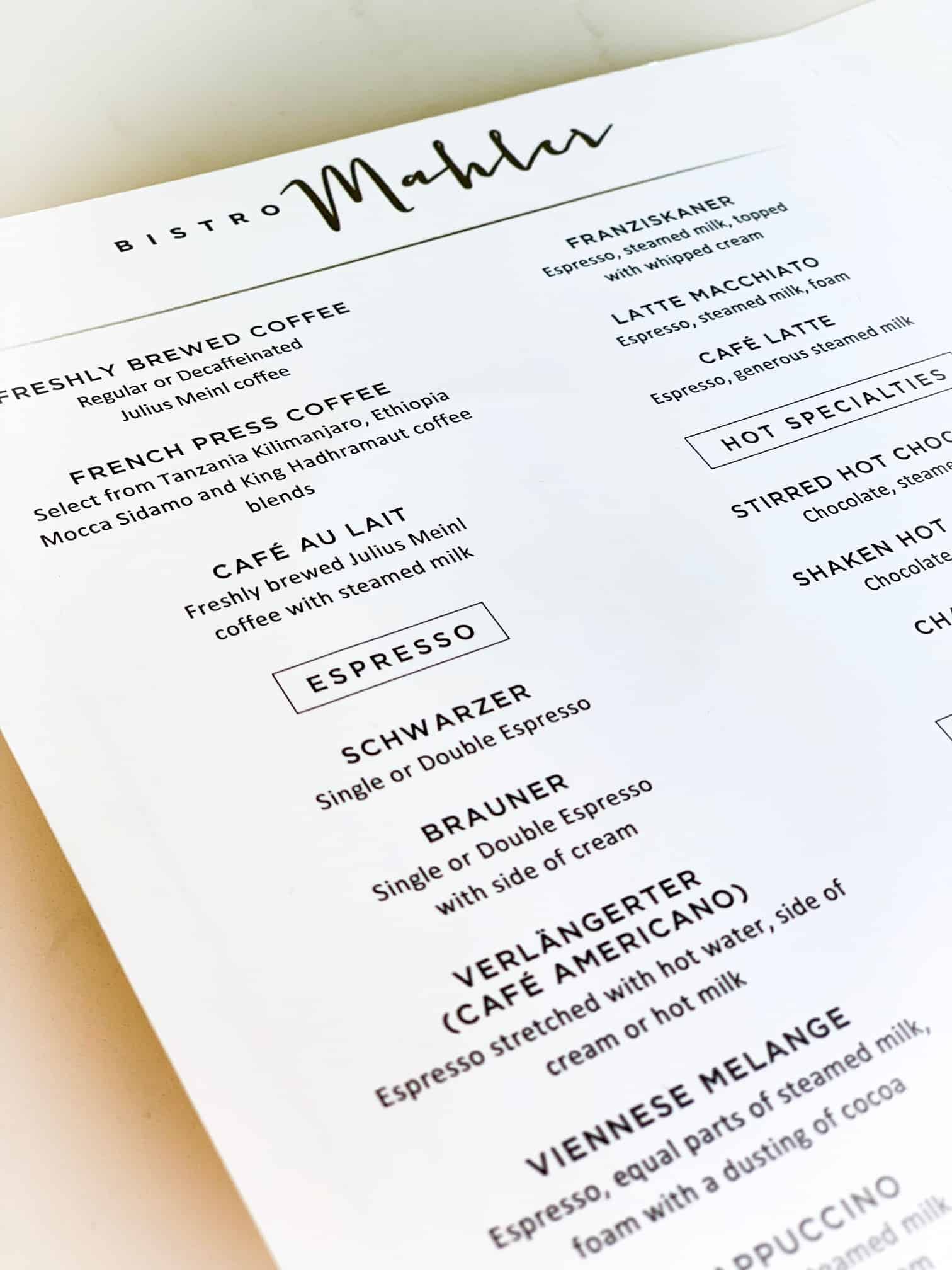 Finally, as with the food, Crystal River Cruises staff are more than happy to make any drink you want even if it isn't on the menu. Aunt Robyne requested blue cheese stuffed olives with her martini and within a few moments, the staff of Crystal Mahler accommodated her. We had a craving for a frappuccino/frozen coffee and we looked up the recipe online and walked through it with our barista as she made the frozen creation from scratch before our very eyes. If that isn't 6-star service we really don't know what is!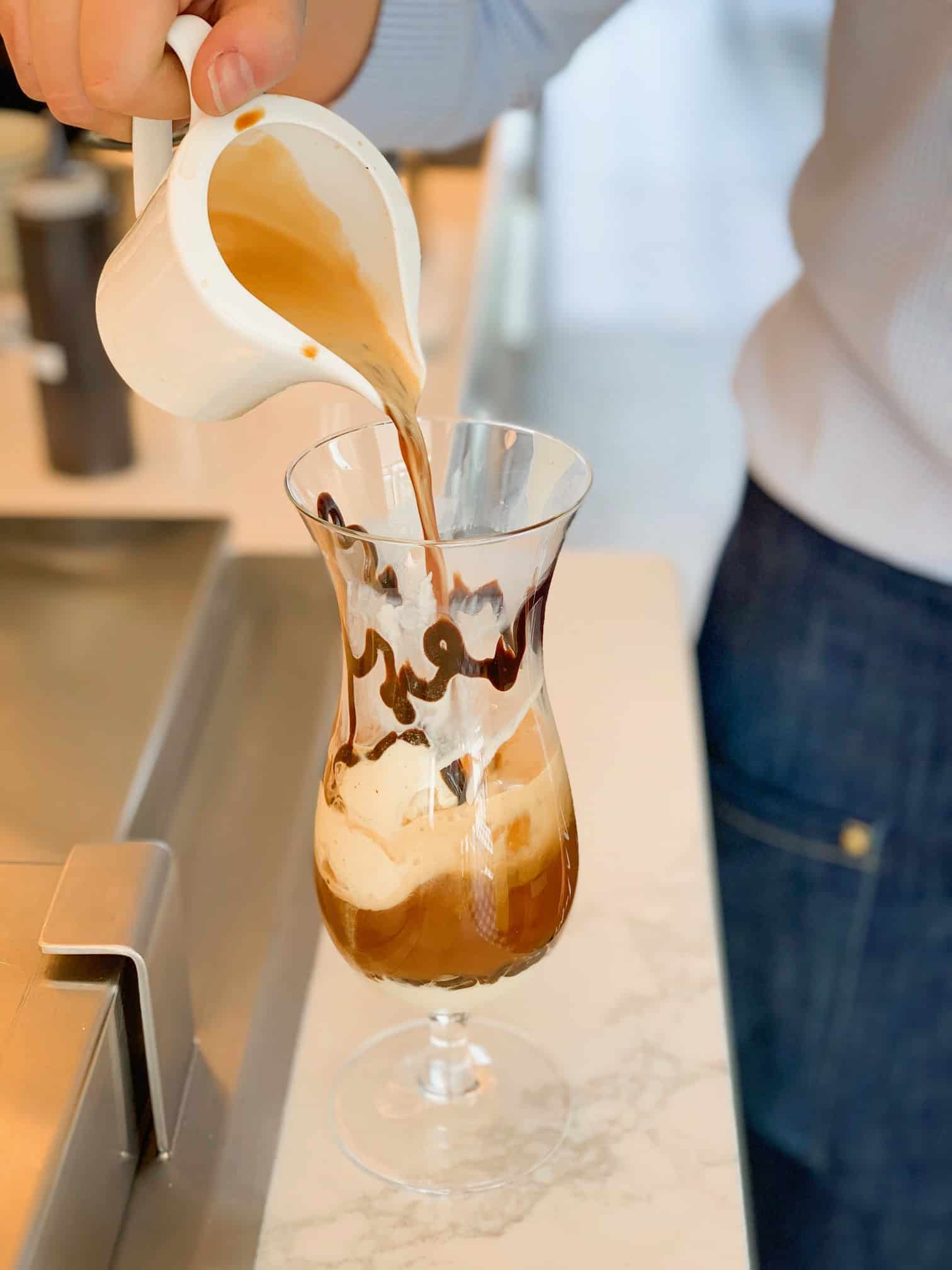 #10. The Intimate Ship Size Means You Won't Be Surrounded By Thousands Of People At Every Turn
Each river ship in the Crystal River Cruises fleet is created for an intimate and luxurious experience. This means that you won't be fighting with thousands of people to see the best views as you sail through a gorge and the ship won't be overrun with people at every turn. The ships are intimate and the amount of guests is even smaller. The ship will never feel crowded as they are designed to give enough room for everyone to spread out.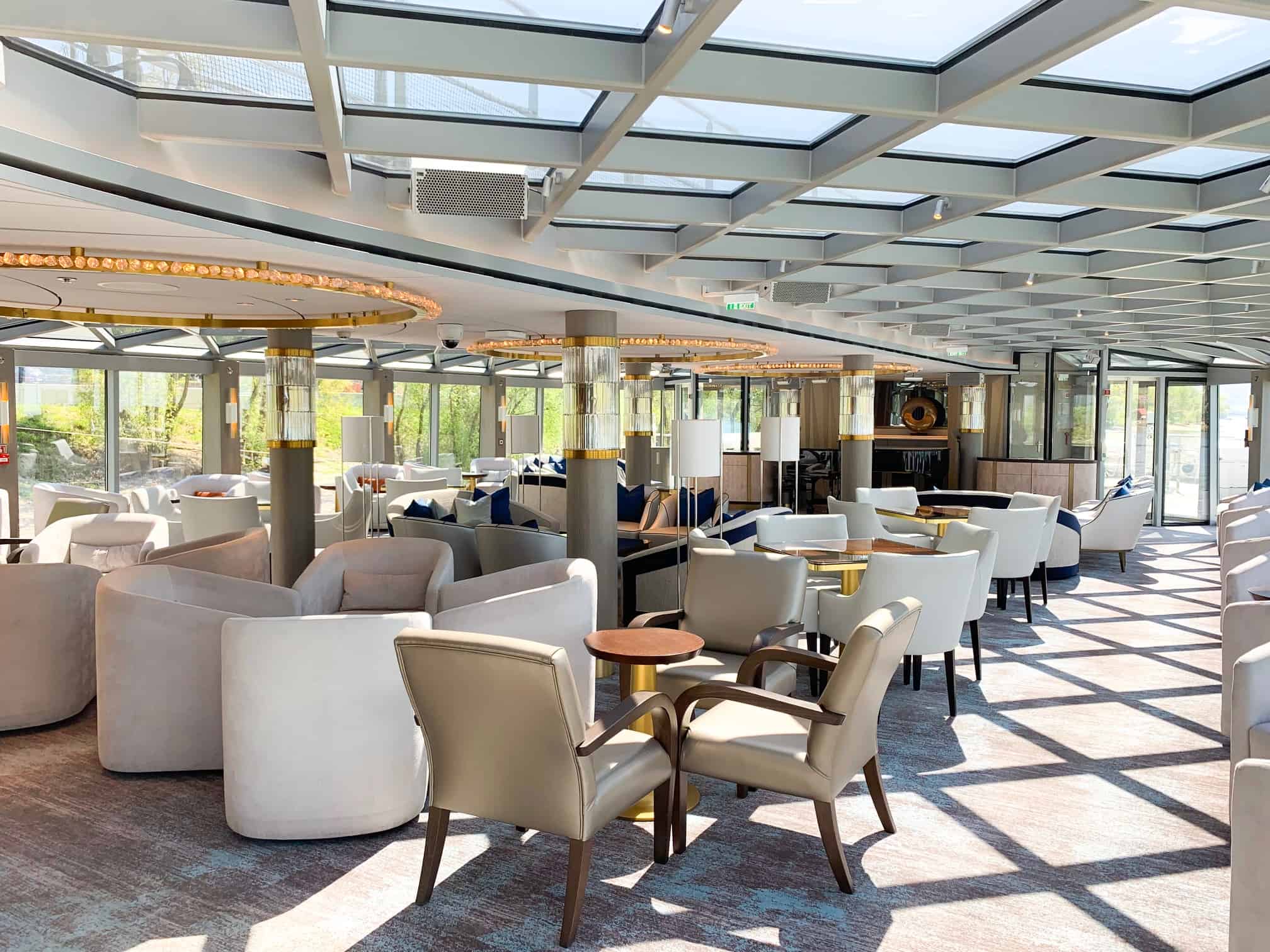 The guest-to-staff ratio is the highest of all river lines in Europe and there is almost as many staff as there are crew which means you are well taken care of at every opportunity. For example, on Crystal Mahler, there can only ever be 110 guests when the ship is completely sold out. All other Crystal River Cruises ships are in the low 100 range for guest capacity. If you are tired of cruising where there are 4000 people all on the same ship, then this experience will be a real treat.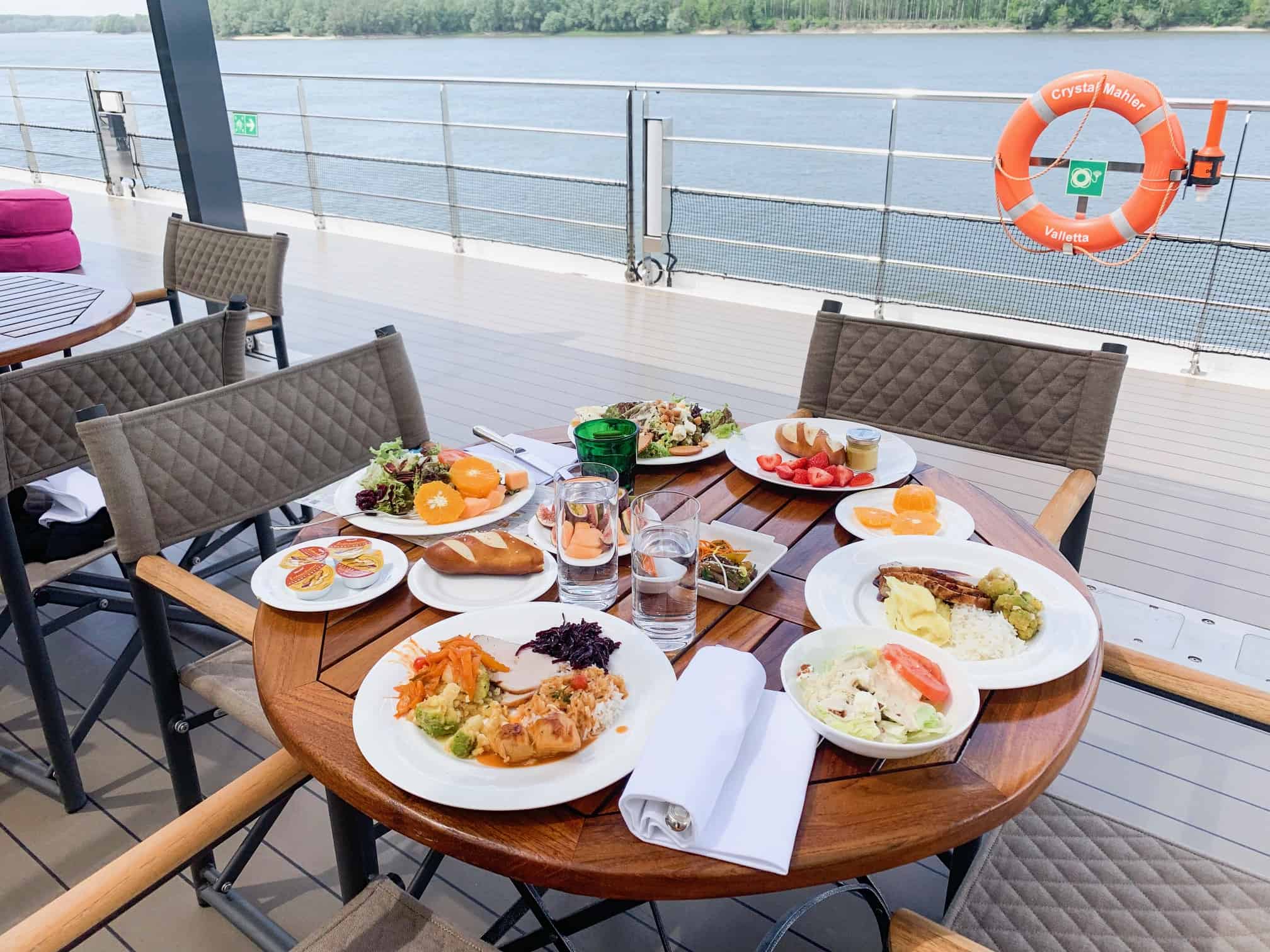 Please understand, even when everyone is onboard, the Crystal River Cruises ship will never feel crowded. If you are worried about being trapped or if you have had bad experiences on other river cruise lines, we want you to know that that is not the case in any way on Crystal River Cruises ships. Guests are friendly but also more private than other lines which make for a wonderfully intimate sailing experience and something we truly enjoyed.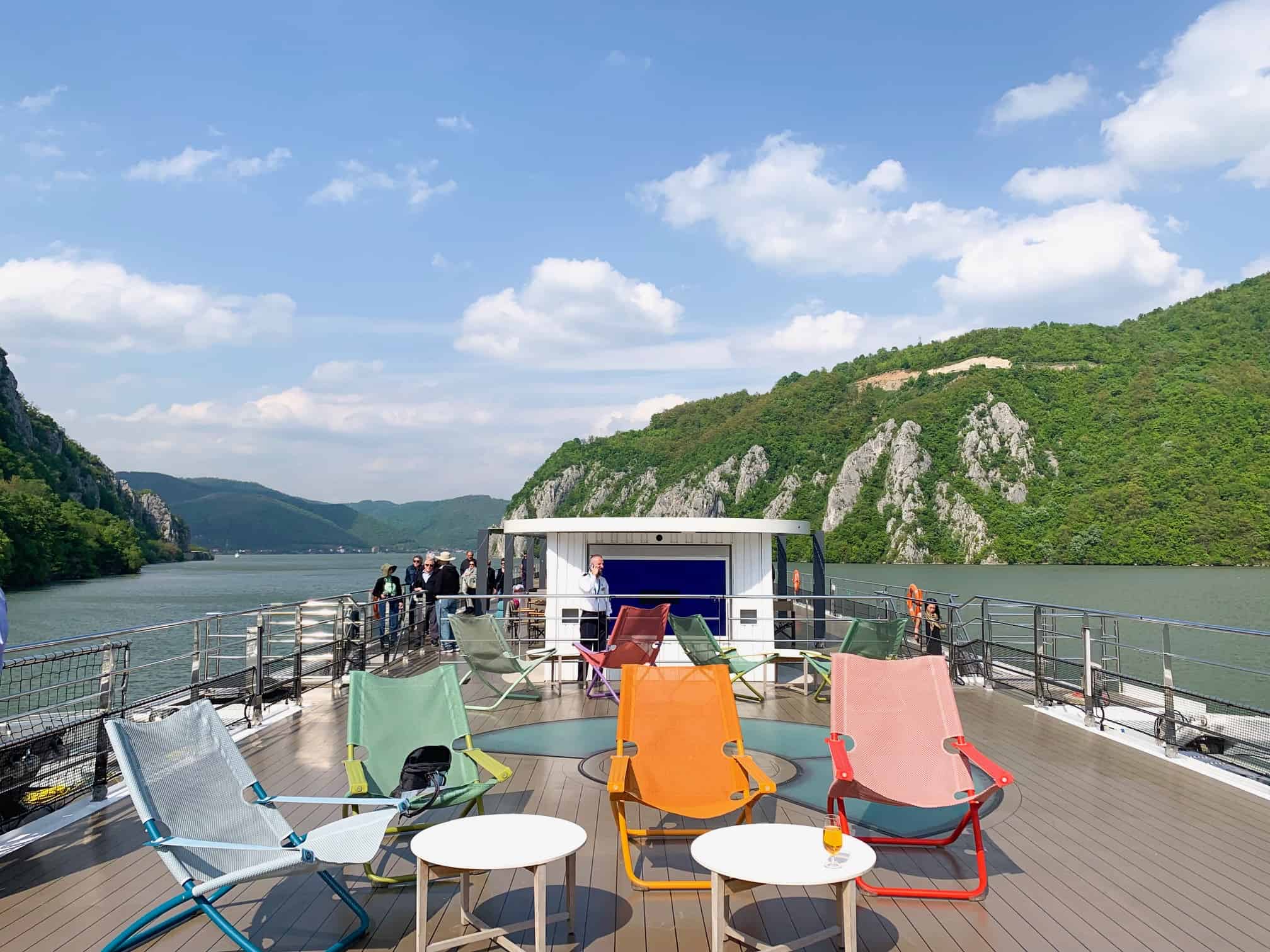 #11. Dinner Is Open Seating And Offers Locally Inspired Menus
Crystal River Cruises offers open seating and open dining times. We have sailed the rivers of Europe in the past and there is nothing more annoying than everyone standing at the door to the dining room at 7pm and then bum rushing into the dining room to get the best seat all at one time. Crystal River Cruises understands that guests have different wants and needs and accommodates that with flexible dining times and open seating.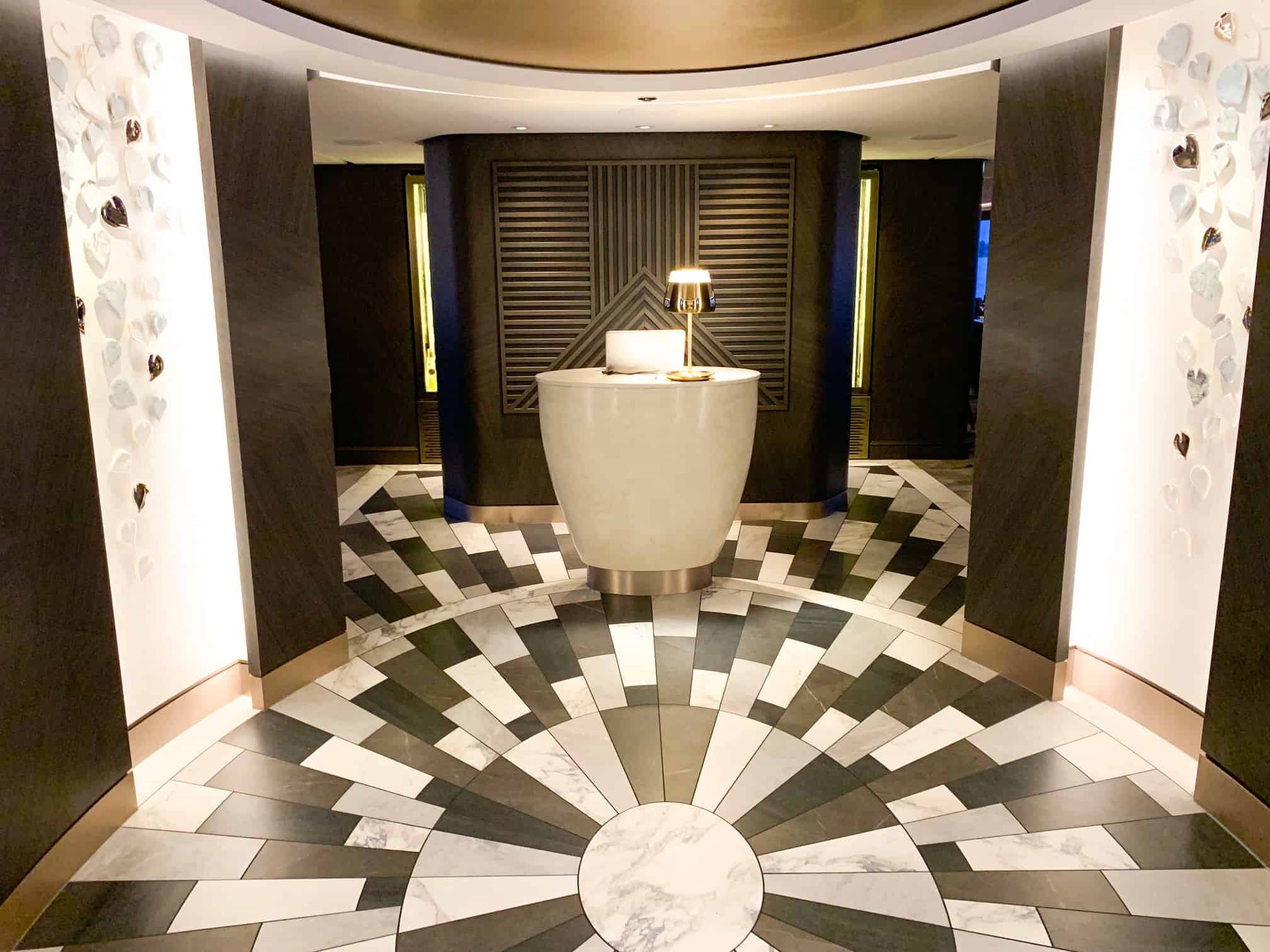 The main dining room, known as Waterside, is open every night for dinner from 7pm-9pm. You can arrive at any time you want and do not have to arrive right at 7pm. This flexibility allows you to tailor your experience to what you are interested in and feel like doing each and every night. If you are tired and want to relax after a Crystal Adventures Shore Excursion, simply head to dinner a little later. Famished from your exploration? Visit Waterside right at 7pm.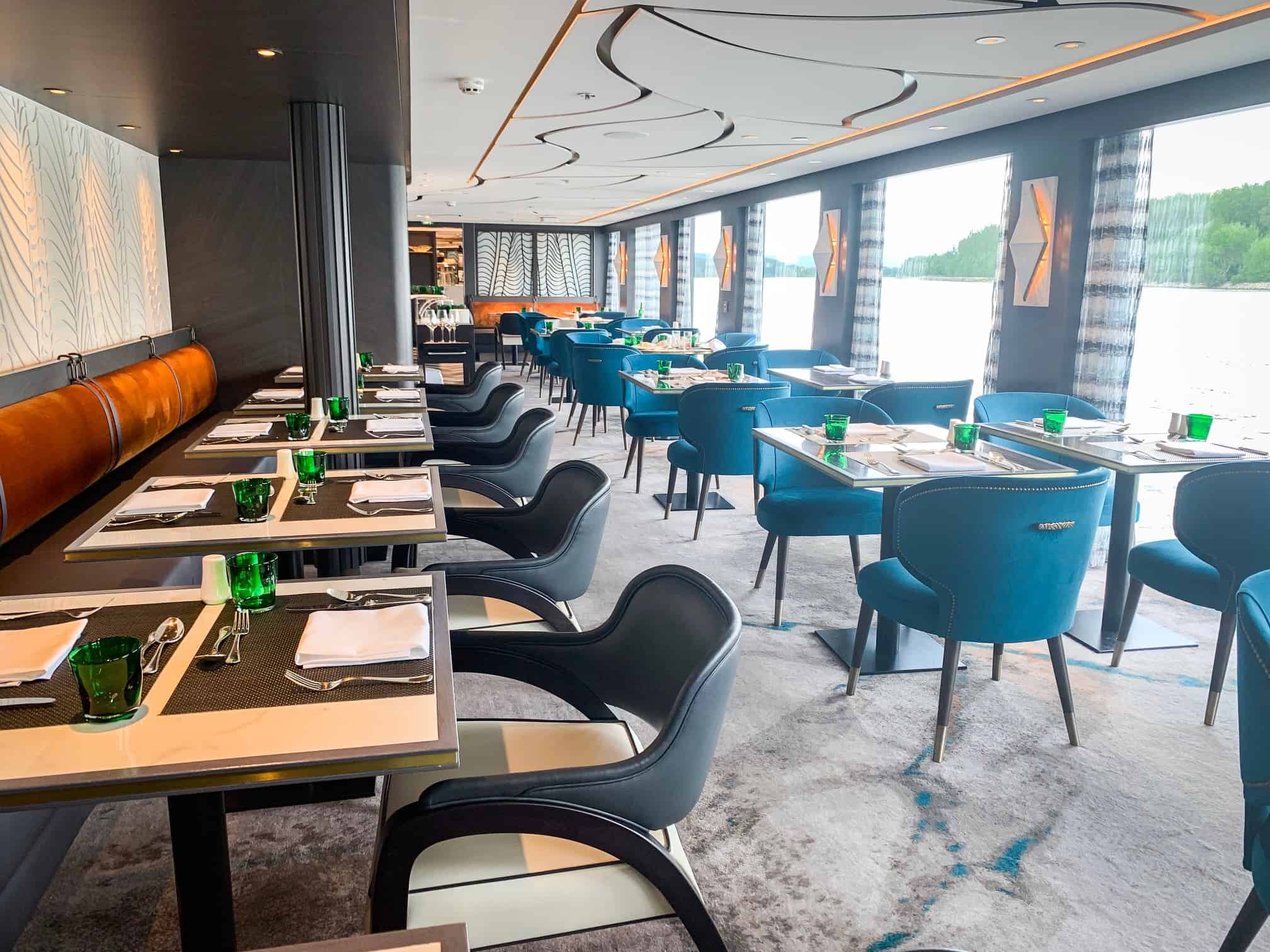 All dining on Crystal River Cruises is Michelin-inspired with locally sourced ingredients. We went on a galley tour and spoke to the head chef personally who showed us his itemized order form and told us where ingredients come from all around the local countries and cities in Europe. He orders thousands of ingredients every sailing and ingredients are also picked up fresh if necessary from local ports. Staff will leave the ship and head into town to meet with local providers to pick up ingredients for locally-inspired meals.
The flexible seating and dining schedule, along with the Michelin-inspired dishes and accommodating menu options is a reason alone to drop everything and book a Crystal River Cruises itinerary right now.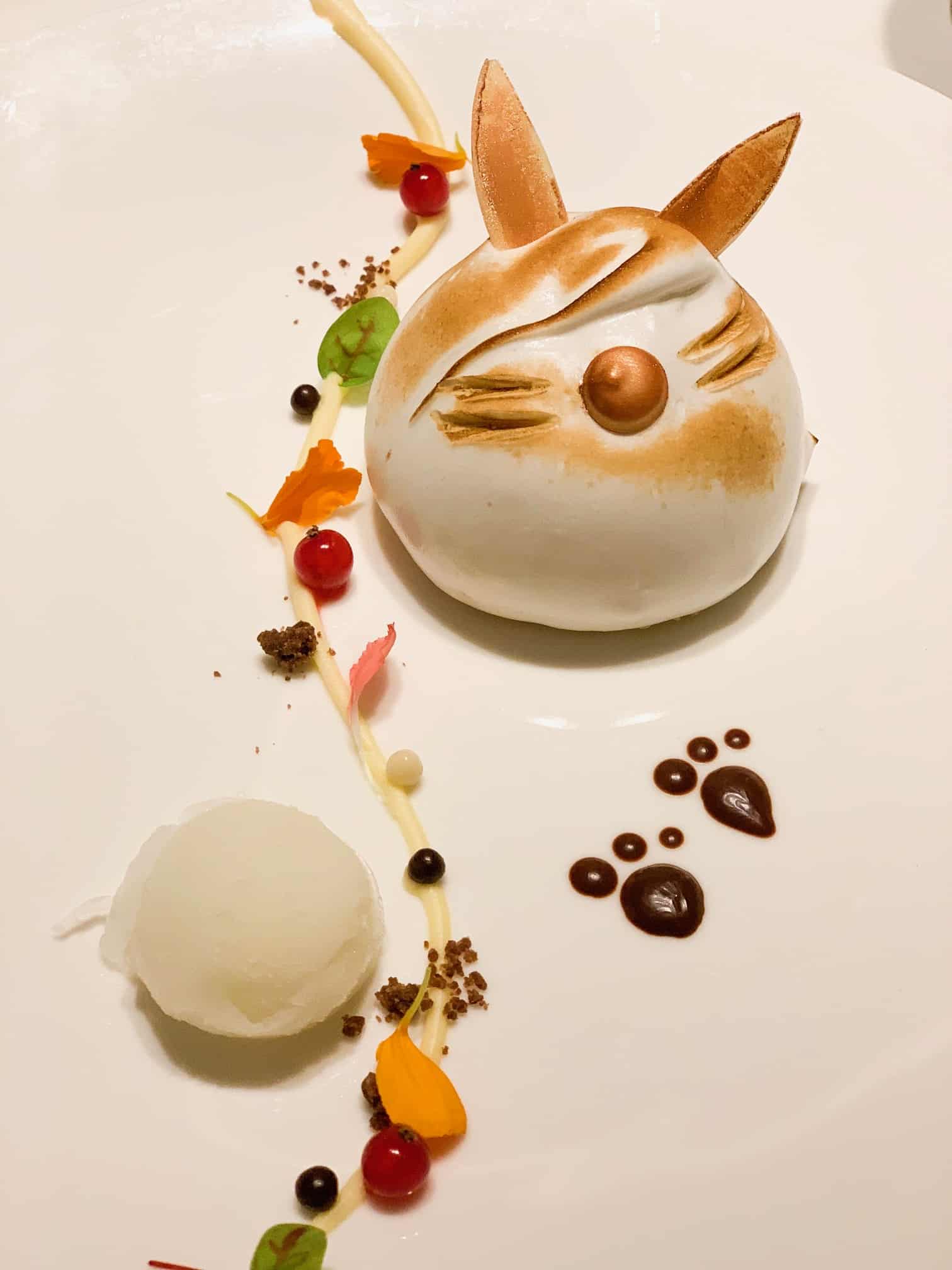 #12. Crystal River Cruises Offers 24-Hour Room Service
Crystal River Cruises is the first river cruise company that we have experienced to offer included 24-hour room service and a full breakfast menu. Most cruise companies now charge an additional "delivery" fee for room service and river cruise ships generally do not offer room service at all. Imagine our delight to learn that Crystal River Cruises does offer a delicious 24-hour room service menu and that everything is included in your cruise fare.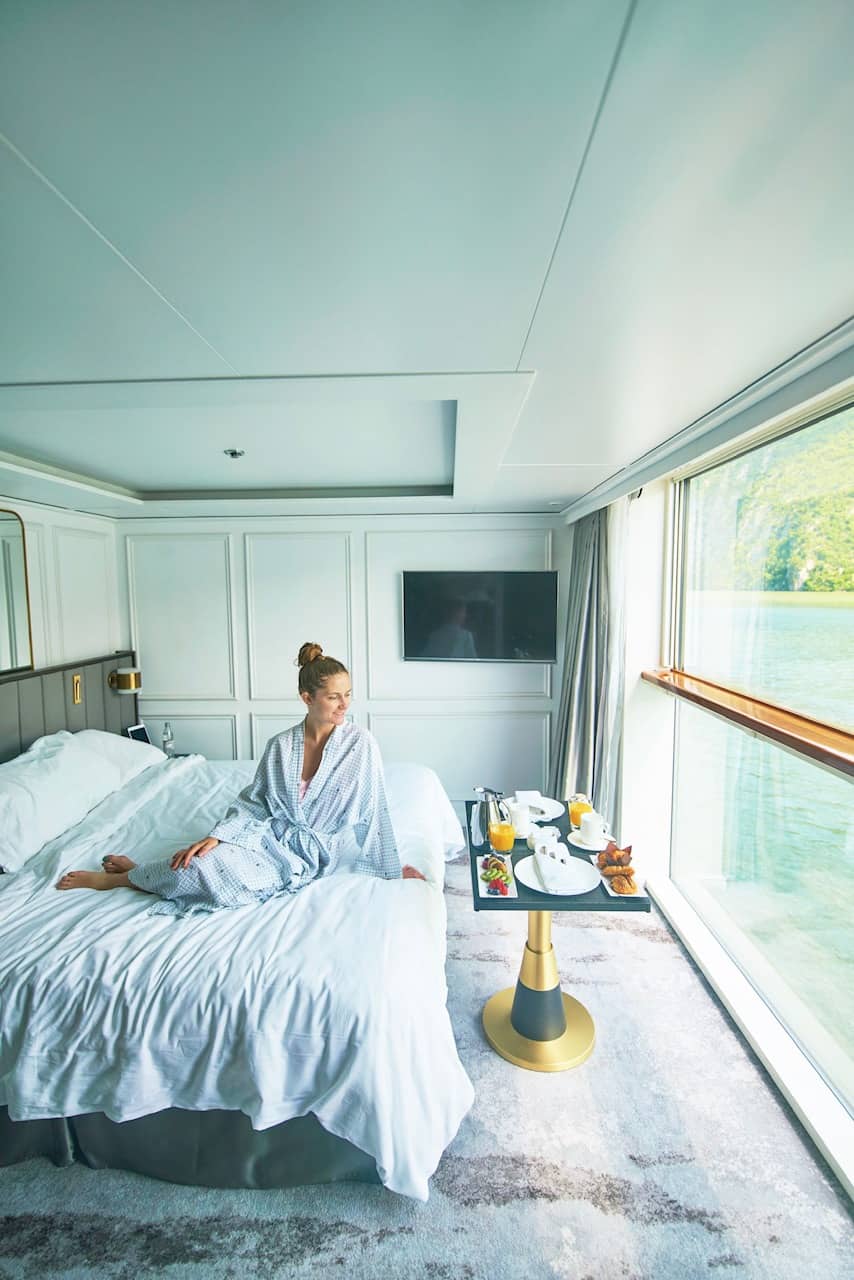 Even better? The breakfast menu. You can customize and order a full hot breakfast by simply filling out one of the forms in your room and giving it to your butler or hanging it on your door. The breakfast wasn't just a continental breakfast or something simple like you may be used to seeing. It included everything from customized omelets to waffles and freshly prepared fruit.
When we had a midnight snack craving for something, not on the room service menu, we simply called and the staff fulfilled our request multiple times throughout the cruise. The additional touch of room service and an extensive in-room breakfast menu set Crystal River Cruises apart from the rest. Again, the 6-star luxury and attention to detail is apparent.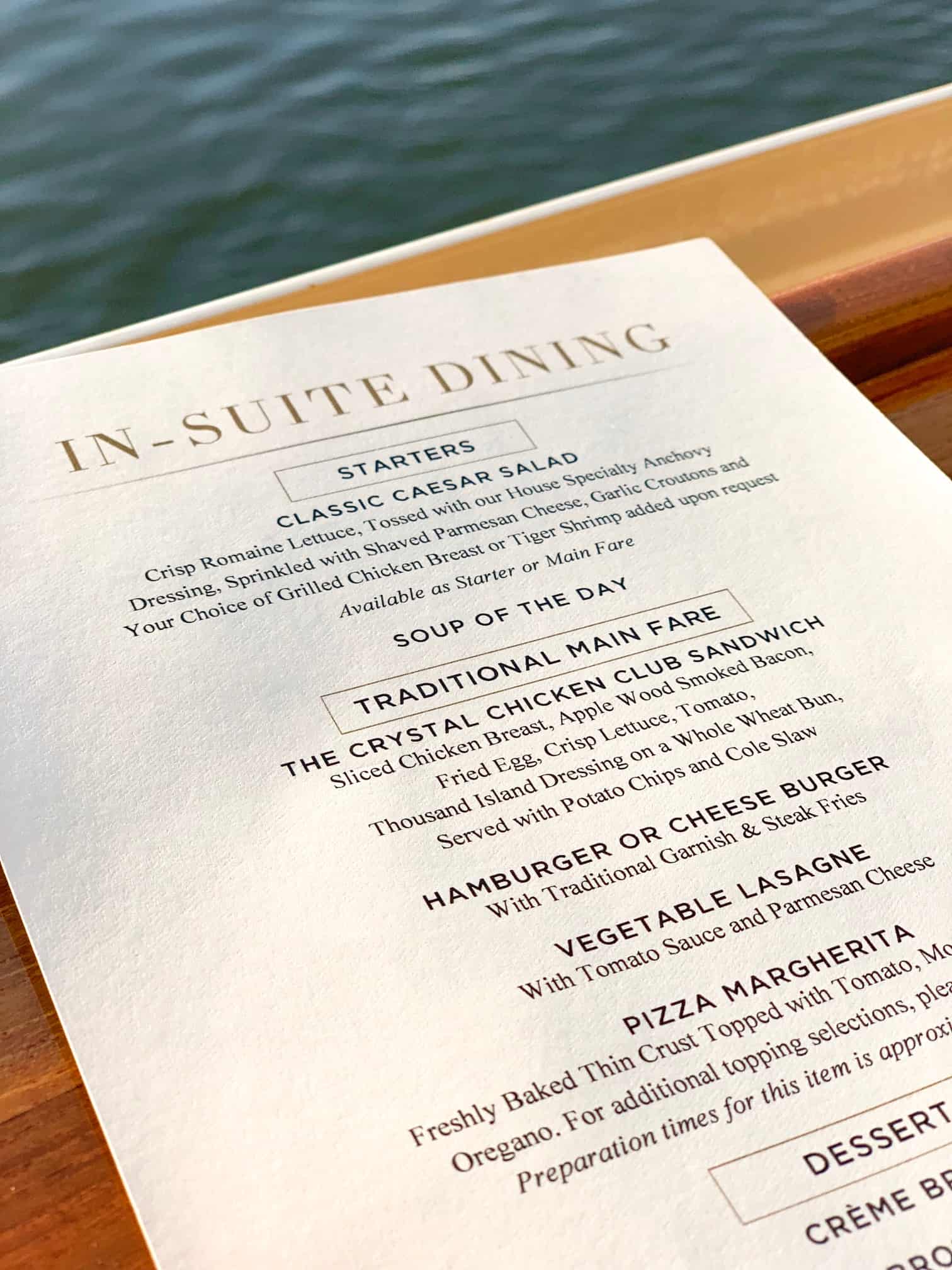 #13. Your Crystal River Cruise Ship Will Dock In The Center Of Town For Exploration On Your Own
Crystal River Cruises only ports in the best locations in the city. You won't be stuck out near all sorts of shipping barges and industrial ports. No, instead you will be steps away from the city center and will be able to access each port at will. If you choose to skip a Crystal Adventures Shore Excursion, don't worry, you will still be able to access each town easily on foot [in most cases].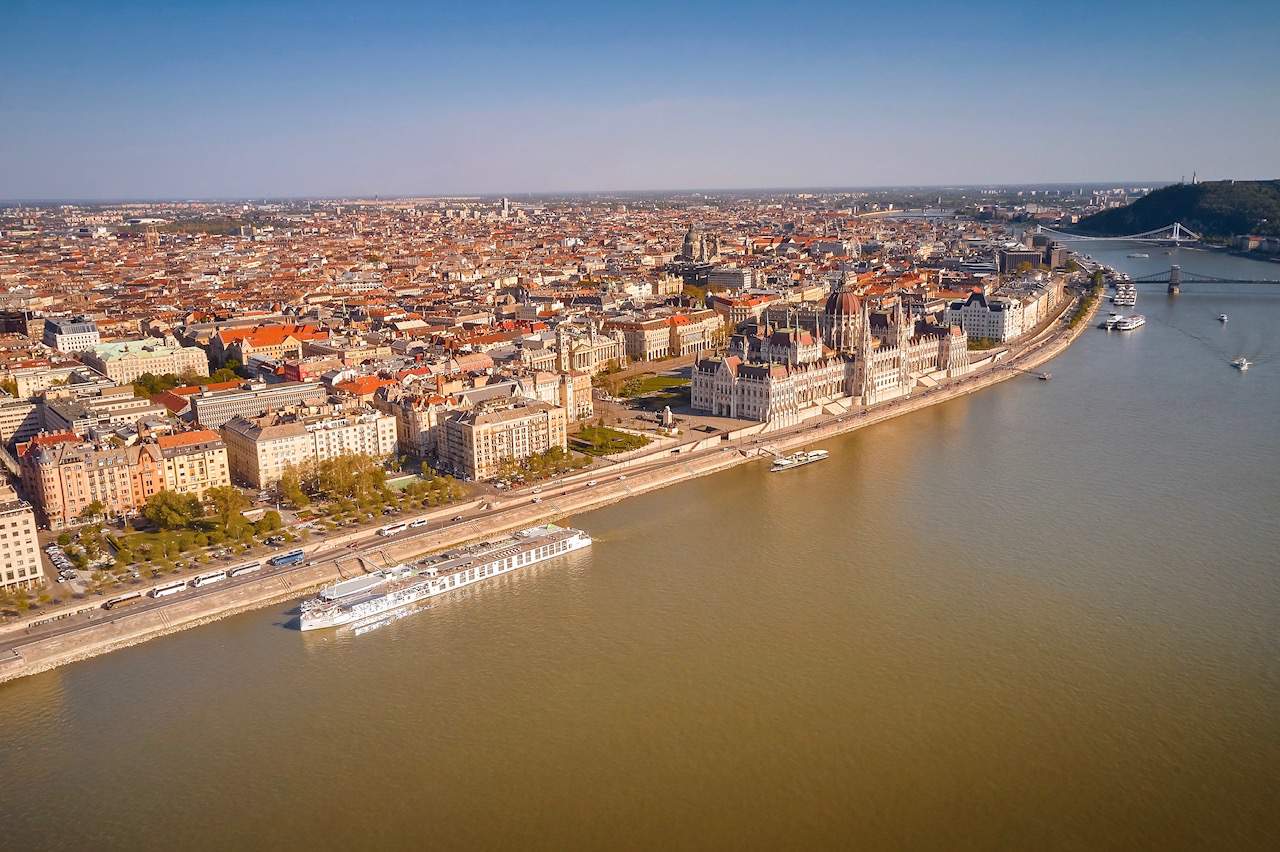 Crystal River Cruises concierge staff will have a customized map at the front desk every day which they can help you plan your walk and experience of each port and town. There are top things to do that are highlighted and the close proximity to many city centers means that you can do a self-guided tour or simply walk around and enjoy the shops after you return from your shore excursion.
We really enjoy shopping and wandering the quaint European streets as a family so this was something that Crystal River Cruises offered that we were very interested in. If the city center is a bit further from the river, Crystal River Cruises offers shuttle service via one of the Crystal Coaches multiple times per day in the event you want to explore on your own.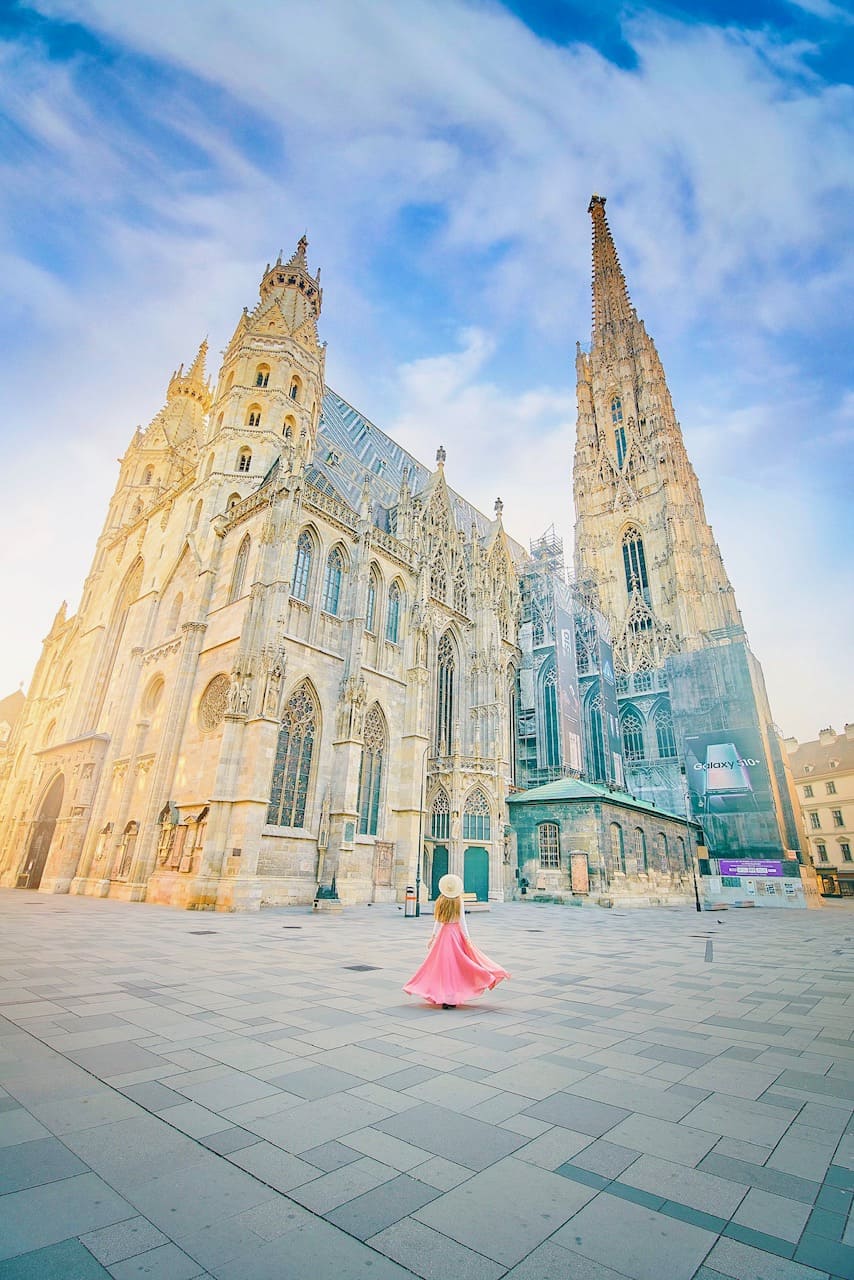 #14. Crystal River Cruises Maximizes Your Time In Each Port So You Can Experience The Best Each City Has To Offer
Crystal River Cruises maximizes your time in each port so that you really get the best experience possible. Sometimes this includes a very early arrival and very late departure for example in Budapest when we arrived at 7am and didn't leave until 9pm. And sometimes this includes overnights in select ports. Overnights in select ports allow you to really immerse yourself in a city and get a feel for what it has to offer. If you are interested in bar hopping or a fine dining experience on shore, you will have the freedom to do this with either a late departure or overnight stay.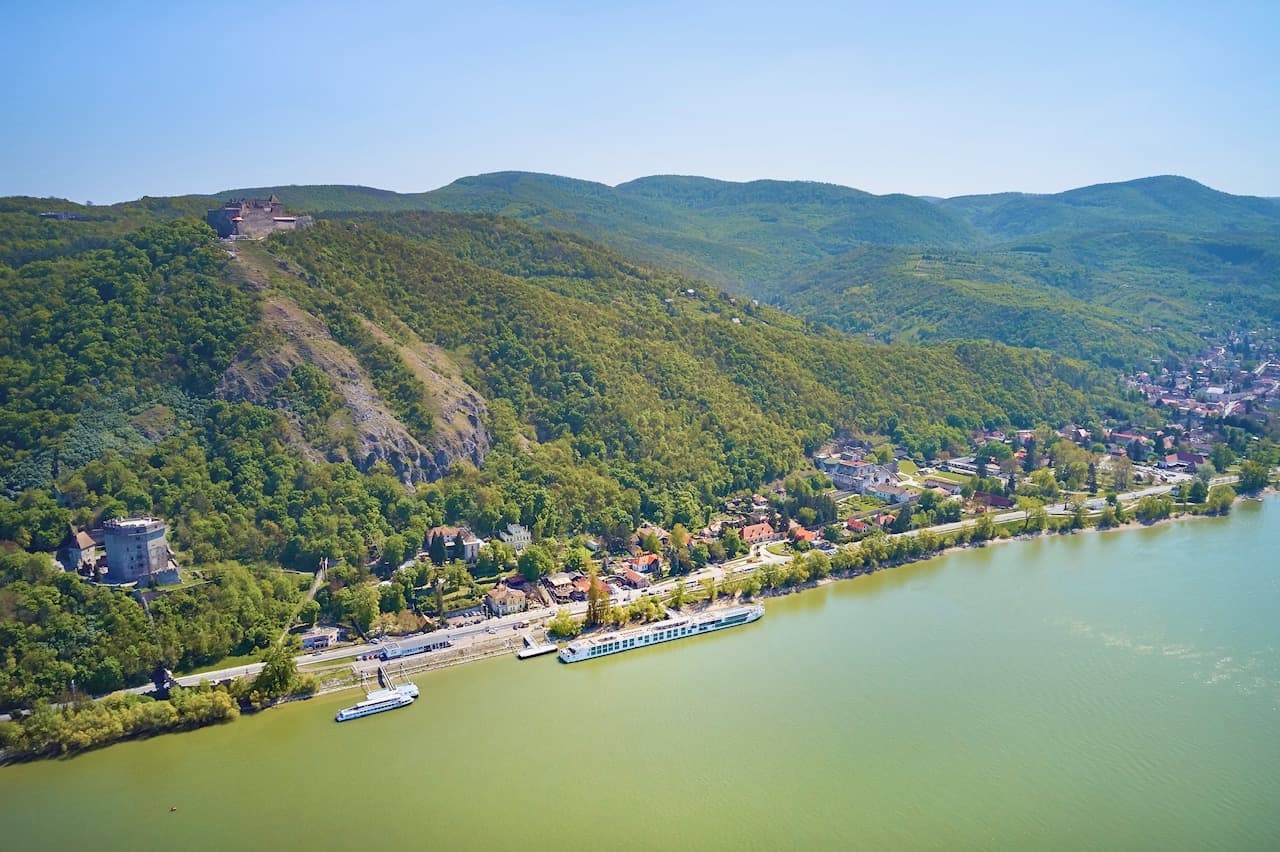 We have to admit that before our Crystal River Cruises itinerary we were tentative as to whether we would like overnight stays in a city because we wondered if it would be too much. We are here to say that we are wrong and it really added to the experience because you get to spend more time in the city and explore at will. On some occasions, we left very late at night such as midnight after a wonderful evening Crystal Adventures Shore Excursion and we even heard from other guests that they went out for a night of sushi or local experiences before returning back to the ship.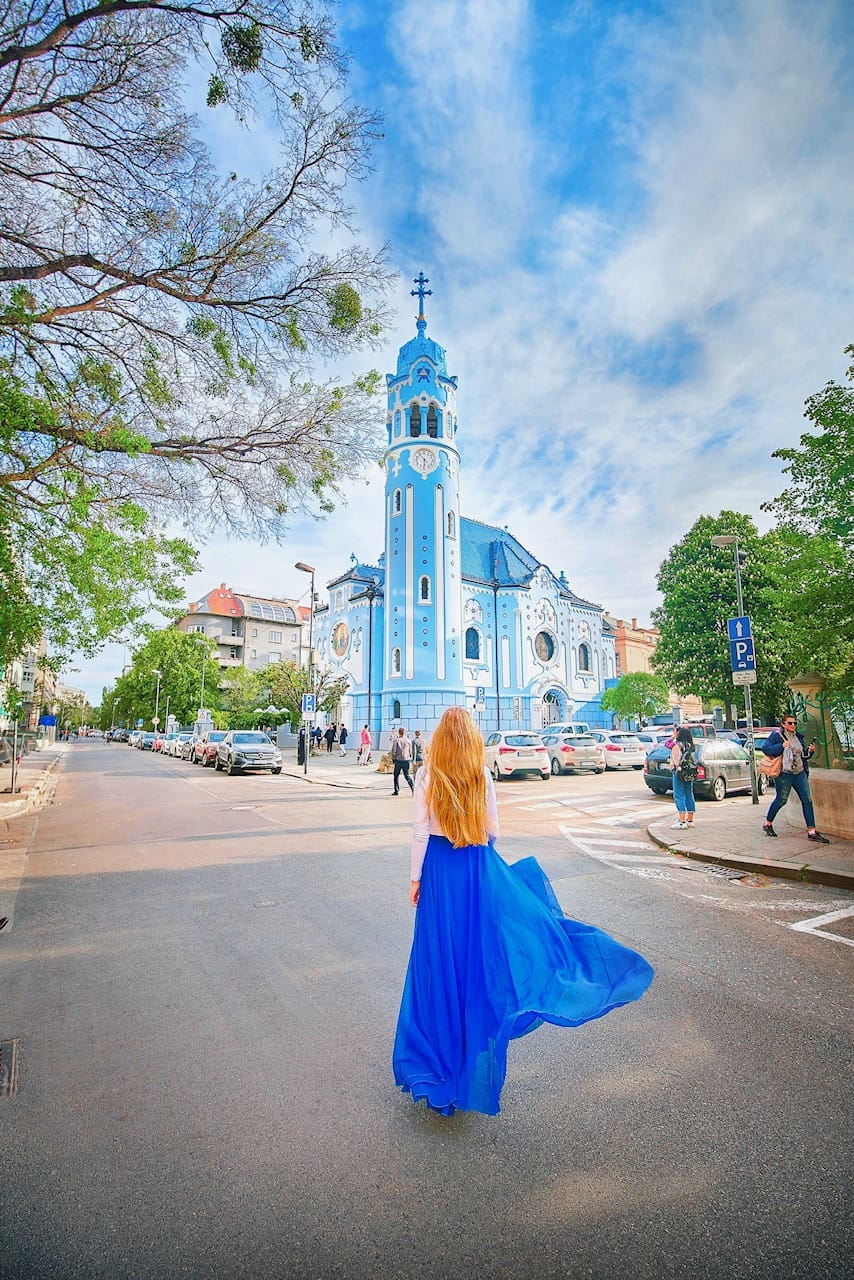 #15. All Crystal Ships Offer Complimentary Laundry Service
This was a real surprise and wonderful 6-star touch! All Crystal River Cruises ships offer complimentary self-service laundry facilities including high-tech washing machines, fabric softener, detergent, ironing boards, and dryers. There are even miniature laundry baskets that you can take up to your suite and laundry bags in your room if you don't want to carry your delicates throughout the ship for all to see.
According to the staff and from our experience, this was one of the most popular and appreciated rooms on the ship! After flying across the pond, the last thing we want to do is put our dirty plane clothes with all our clean clothes. The laundry facility on-board Crystal River Cruises allowed us to do full loads of laundry at will. It was much appreciated by us and all the guests who sail on the rivers with Crystal.
#16. Each Crystal Ship Offers A Pool, Fitness Room, And Spa
Every Crystal River Cruises ship offers a pool, spa, and fitness room. Each layout and offering differs between ships so the layout of one may not be the layout of the next. Be sure to check out the ship layout on the Crystal Cruises website to see how everything is spread out when planning your trip.
The pool area on Crystal River Cruises and on Crystal Mahler is very unique. The pool is meant for fitness and offers a jet that you swim against. This way, you get a full workout in a small and compact space. We thought that this technology was pretty unique and used it multiple times throughout the sailing. The pool is chest deep which is also deep enough for treading water for exercise as well.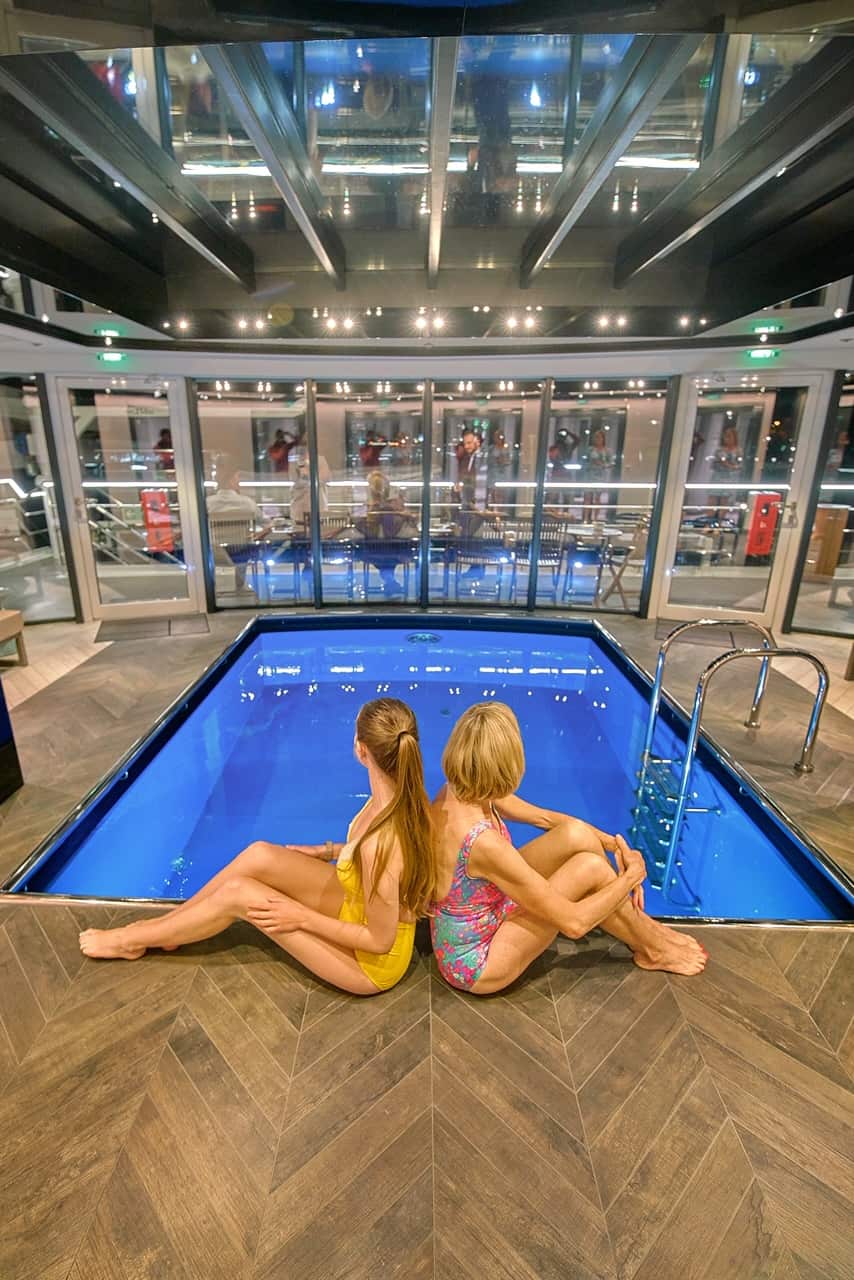 The fitness room onboard Crystal River Cruises packs in a surprising amount of amenities into a relatively small space. The fitness room offers a variety of options such as stationary bicycles, a rowing machine, yoga mats, free weights and more. There is also a fridge where water is kept and a sink for washing off.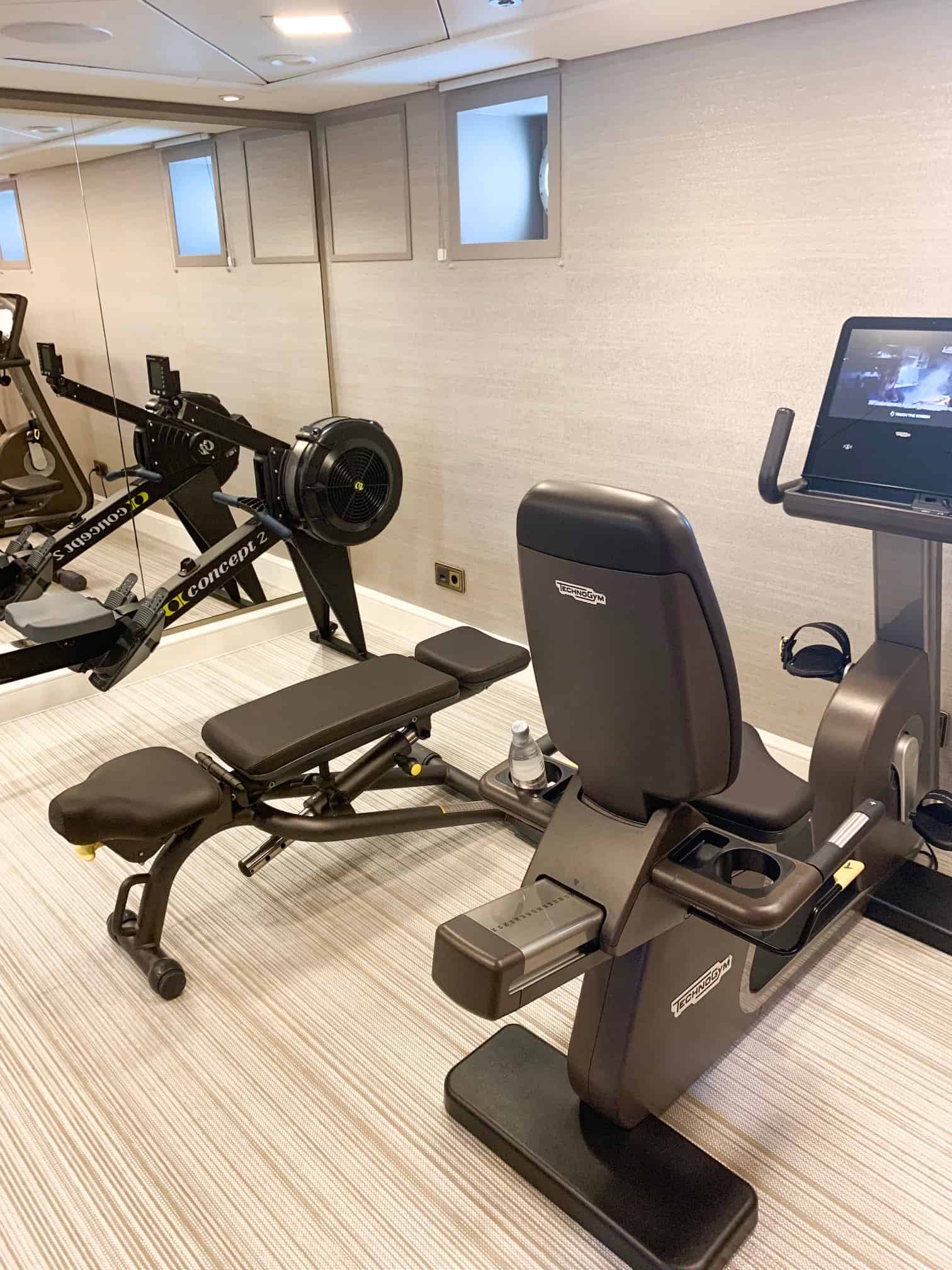 Finally, each Crystal River Cruise ship offers a spa varying in size. On Crystal Mahler, the spa consisted of only a treatment room, but the service was wonderful. We got multiple massages from Emma, our licensed massage therapist. Her only job is to work in the spa and provide treatments, so it isn't like a waiter or another staff member is doubling up on jobs. The therapist is a licensed professional and it really shows.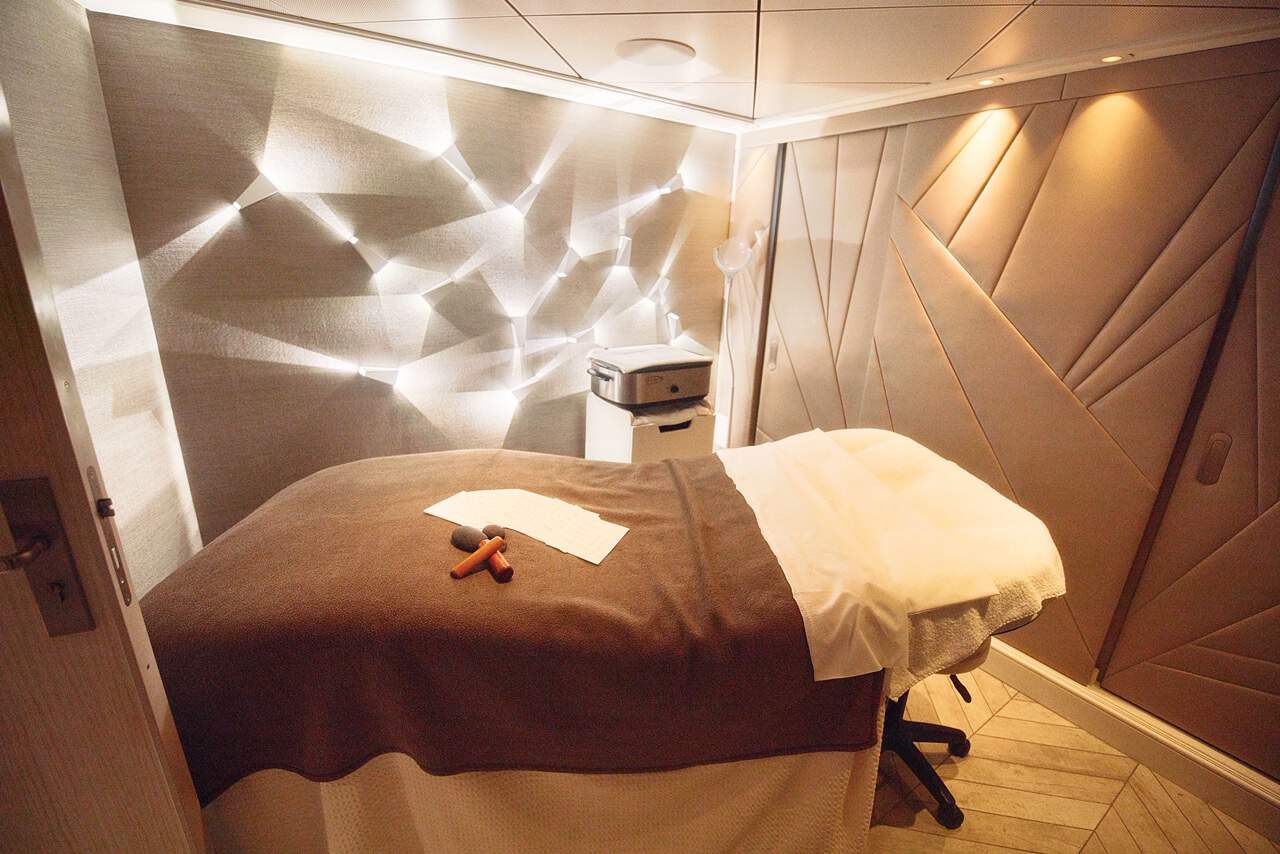 #17. Happy Staff Means Happy Guests
Crystal River Cruises treats there staff incredibly well. We talked with multiple staff members including waiters, the Captain, the Hotel Manager, Room Stewards, baristas and more and each member cited how well they were treated by Crystal as a company and how much they enjoy what they do and how much it means to them.
Since the crew and staff are happy, this translates immediately onto the way guests are treated. You can tell the enjoyment and satisfaction in the staff and this was easily felt by guests. No one was grumpy or "faking it" as we have seen on other lines and the crew was more than accommodating in every sense of the word to guests.
When talking individually, many staff members told us independently from one another that the way they are treated makes it even easier to work with guests and ensure that their needs are met. We love ethical travel and are thrilled that the staff onboard Crystal River Cruises are treated ethically and fairly. It is felt by both them and the guests and is truly appreciated.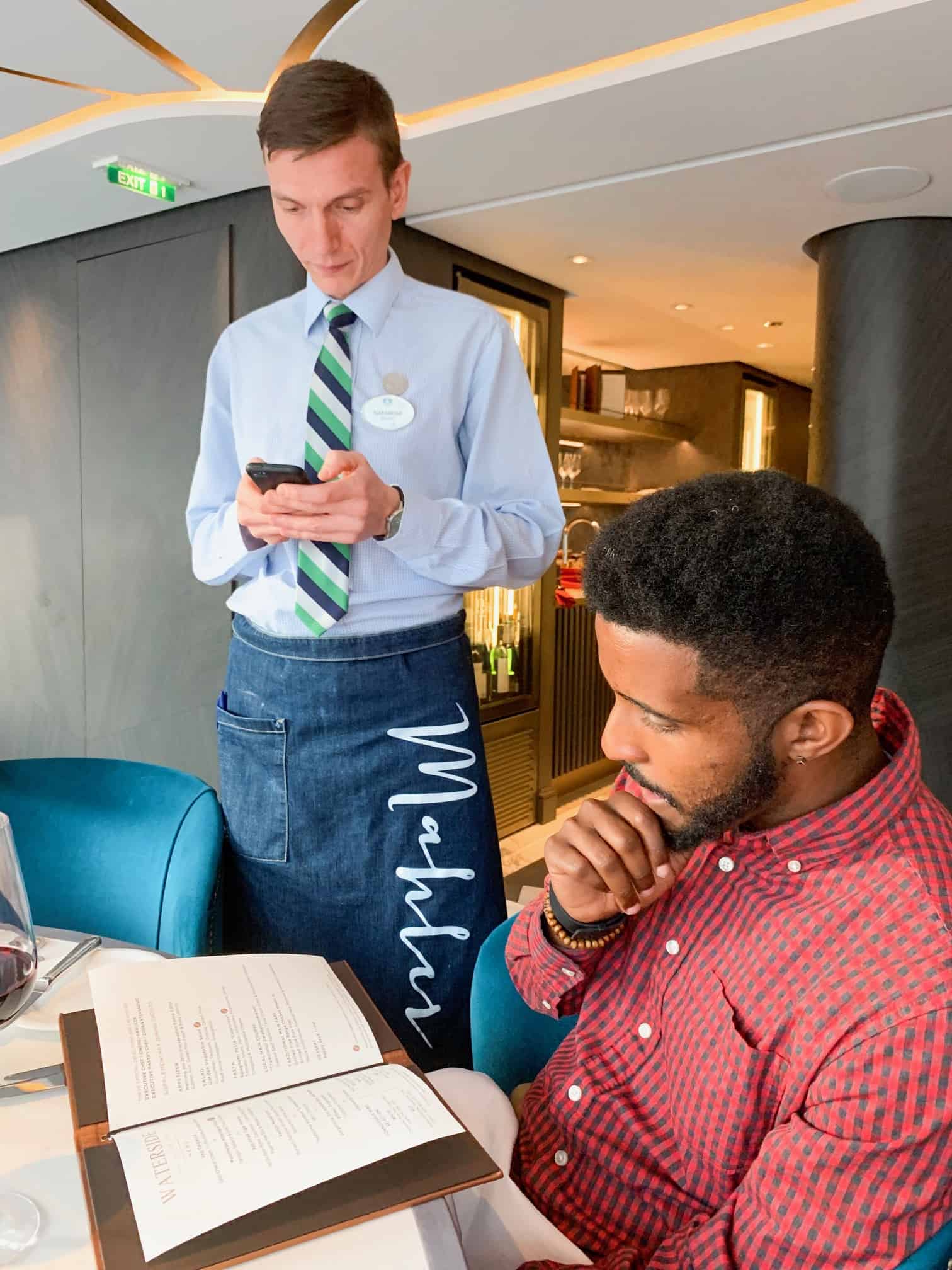 We hope you enjoyed this peek into what to expect when sailing with Crystal River Cruises. From traveling together as a family and the variety of dining options to laundry service and the open bridge, we hope you learned something new to prepare you for your Crystal River Cruises adventure. The 6-star luxury won't disappoint and you will want to book your next cruise while you are on your current one. We are happy to answer any questions you may have in the comments!
Please note: We were provided with Crystal River Cruises experience in order to be able to provide an open and honest review. All opinions you see are our own and we truly loved our experience and would book with Crystal Cruises in the future on our own.