Vacationing in Europe and looking to travel to northern France? Heads up, because you are we have all the inspiration you need!  Northern France is not just a stunning vacation spot, but it is easily one of the most beautiful places you will ever go to. There is so much to see and experience, every landmark or town is almost like it came from a movie. Northern France is simply gorgeous and a perfect travel location. Most of the places on this list are accessible by car or boat so you do not have to worry about providing extra transportation!
Being in northern France is like a dream come true and the food is so amazing you will want to go back for more! From castles to manors, royal coronations to spectacular gardens, you will be amazed by the beauty that is northern France. Trust me when I say you will not want to leave! Many of the beautiful locations discussed are perfect for impromptu photo shoots and you will find that leaving northern France is going to be hard! Whether you are traveling alone or have a companion, do not leave northern France until you have visited all of these astonishing places.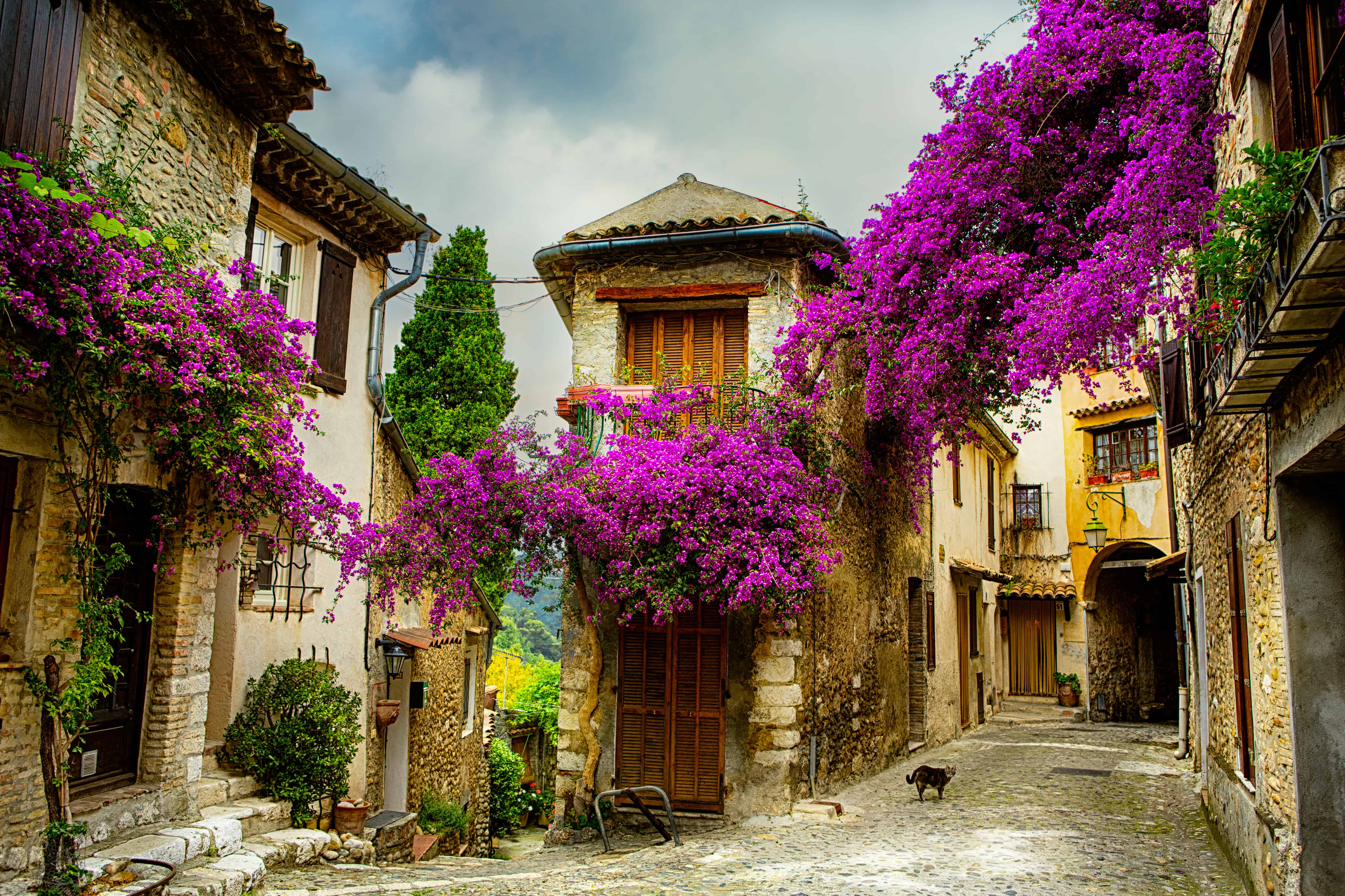 10 Stunningly Beautiful Places You Must Visit In Northern France
Chantilly Is Extremely Close To Paris, You Will Want To Go Immediately
Chantilly is only 50km or about 31 miles from Paris, it's practically in the cities backyard! It also tops our list of the Best Day Trips From Paris in case you are visiting the City Of Light. It is so amazing that this small northern France town is so close to Paris, it is a small drive or train ride away. If you are visiting Paris, make sure to rent a car or ride a train to this amazing little town, it will be so worth it!
Are you ready for the best walks of your life? Chantilly contains some of the most amazing trails and walks, it is awe-inspiring. The aesthetic of this old northern France town is hands-down, by far, gorgeous and it will blow your mind. It is also one of the more famous landmarks in France!
Northern France has some hidden gems and Chantilly is one of them. Although it is a popular tourist destination in northern France, going to Chantilly will make you feel like you've discovered it all on your own. The lightly tanned color of the houses and castles make this northern French town seem like they tried to color coordinate and it worked so well for them!
One place in this town in northern France that you must visit is the Château de Chantilly! This beautiful castle is a testament to how breathtaking the architecture in northern France is. There are three parts to this stunning castle, the Petite de Chantilly, the Château itself, and the grounds surrounding the property. Unfortunately, the Grande Château was destroyed during the French Revolution but in its place is a 19th century built castle. The Petite de Chantilly is the original 16th-century castle, however, restored. Oh, and absolutely do not forget the amazing grounds and parkland. The off-road trails will take you to little cottages built in the late 1700s, it is living history. Make sure to take pictures because it is hard to wrap your head around the wonderful greenery and old cottages.
Surrounding the castle itself is an artificial lake that is from a storybook. Make sure to head inside to admire how French royalty lived back in the 18th and 19th centuries! It is so mind-boggling to realize that even though the past isn't that far, there are so many differences between then and now. Also, take a look at the collection of paintings while you're there because they are astonishing and art is always a must-see!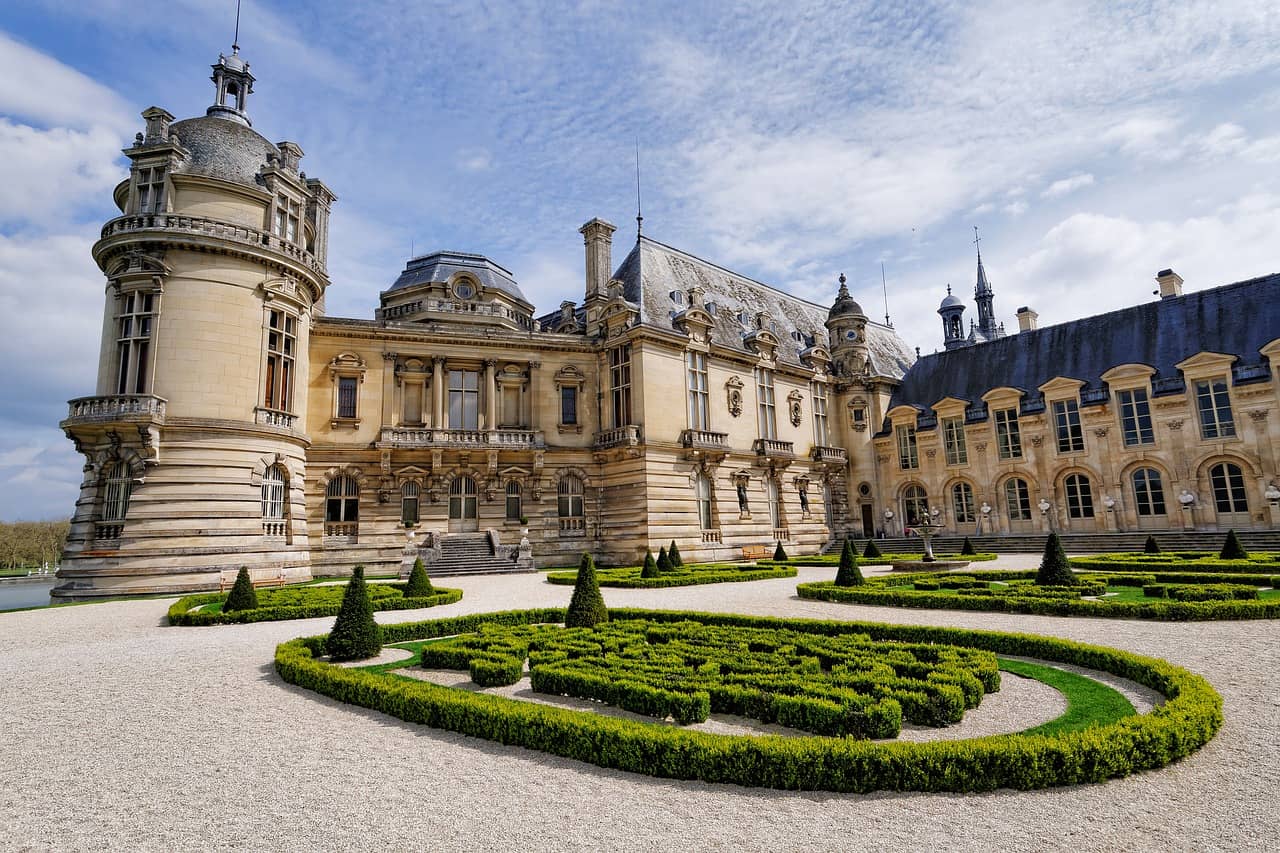 Honfleur Is The Perfect Northern France Art Town And The Color Is Out Of This World
If art is your passion, then Honfleur is the place you absolutely must go in northern France. We went with a group when we took a River Cruise in France and we didn't know what to expect but it was fantastic when we arrived! The amazing colors of the town give it an artistic feel to it. You cannot help but stare at all of the amazing architecture and look at the beauty that inspired Claude Monet. This cute little northern France town has life to it that is hard to find anywhere else. You walk down its streets and eat the food and it feels like you have always been there. This gorgeous northern French town has everything you are looking for, all you have to do is go looking!
Exploring this town in northern France is one of the best parts of it because you never know what you're going to find. Like the staggering wooden St. Catherine's Church, built in the 15th century by sailors, this church is the largest wooden church in all of France. It is bewildering that it has weathered wars, the outside elements, and so much more, and it is wooden! Seeing something like that has a lasting impact and is a must-see when you go to Honfleur!
Going back to art, many art historians have said that this beautiful little northern France town is the birth of Impressionism. See the history in every building and take beautiful pictures along the way! You never know what you're going to find in this incredible northern France town. Remember to look at the townhouses, as many of them are from the 16th to 18th century. Make sure to save time to wander the cute streets and go shopping like we did. Visiting history in the making is awe-inspiring and recommended when you go to Honfleur!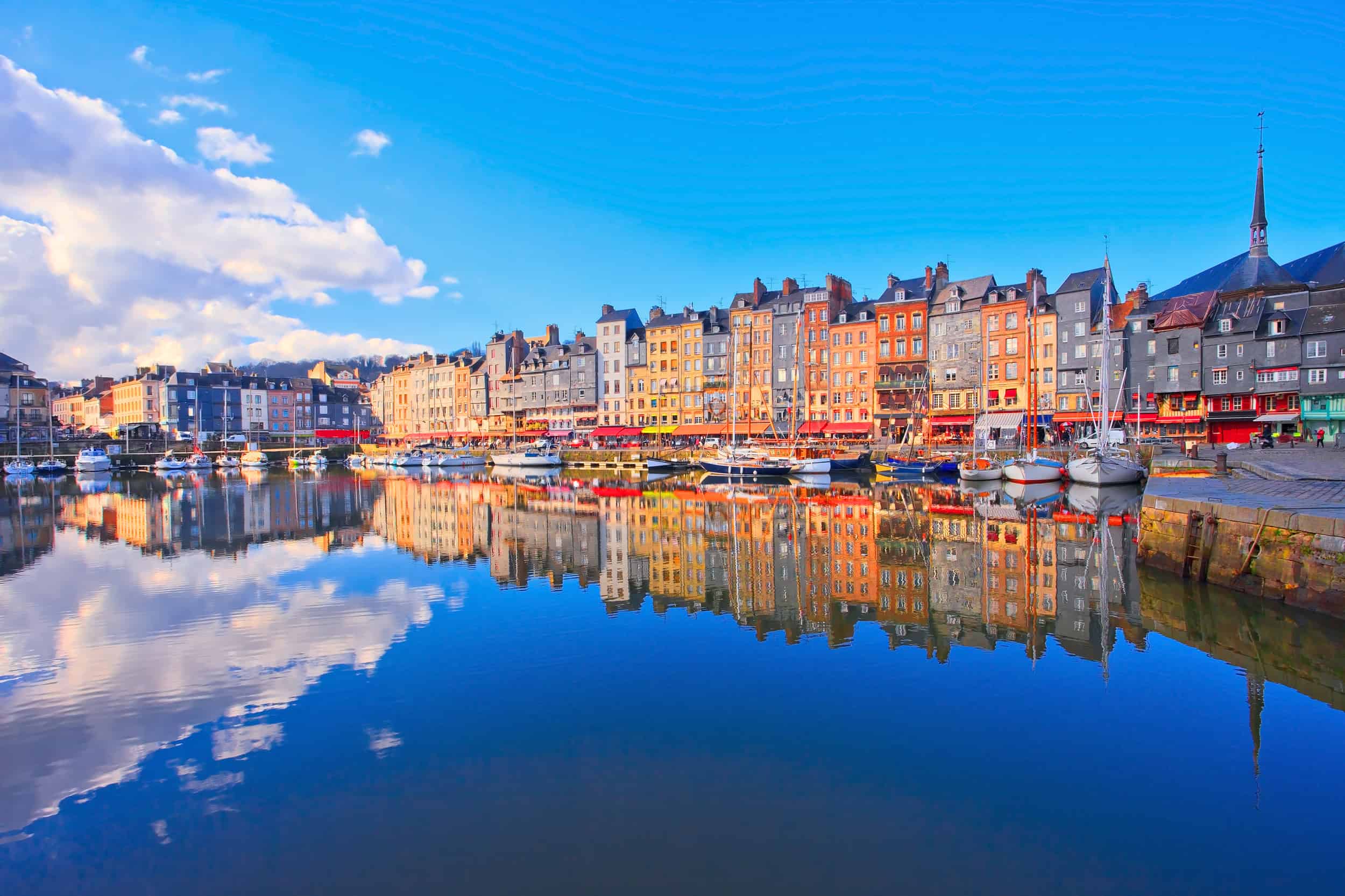 Etretat Will Blow You Away With Its Thrilling Cliff-Sides
Northern France has some amazing views but we have to say that Etretat is the place to visit for those dramatic views.
The phenomenal white cliff that are carved out of the side is just beautiful to see and you will absolutely thank yourself once you go. Make sure to add it to your France itinerary!
It is kind of once-in-a-lifetime experiences, even if you go multiple times because Etretat is that special. There are two formations that is a must-see, the Porte d'Aval arch and L'Aiguille (the Needle), which is a staggering pillar that seems to come out of nowhere in the sea. Once you are in this northern France town, make sure you visit these unbelievable cliff sides, you will never forget them!
What is really charming about this small northern France town is the gardens. Les Jardins D'Etretat is a public garden area that houses so much art and life. Called an experimental garden or open-air museum of contemporary art, these gardens provide stunning views and eclectic scenes. We cannot stress at how gorgeous this place is and it is highly recommended you go once you visit Etretat, it is a staple for this small northern France town!
The real treat of Etretat is the Chapelle Notre Dame de la Garde; this beautiful church was built in 1603 to replace one that was built in the 1000's. The area surrounding the northern France church is breath-taking and something you will have trouble taking your eyes away from. It is stunning and it seems almost as if you were in Iceland rather than a small town in northern France. When you go, make sure to watch for the open hours as there is a small window and you do not want to miss this amazing experience!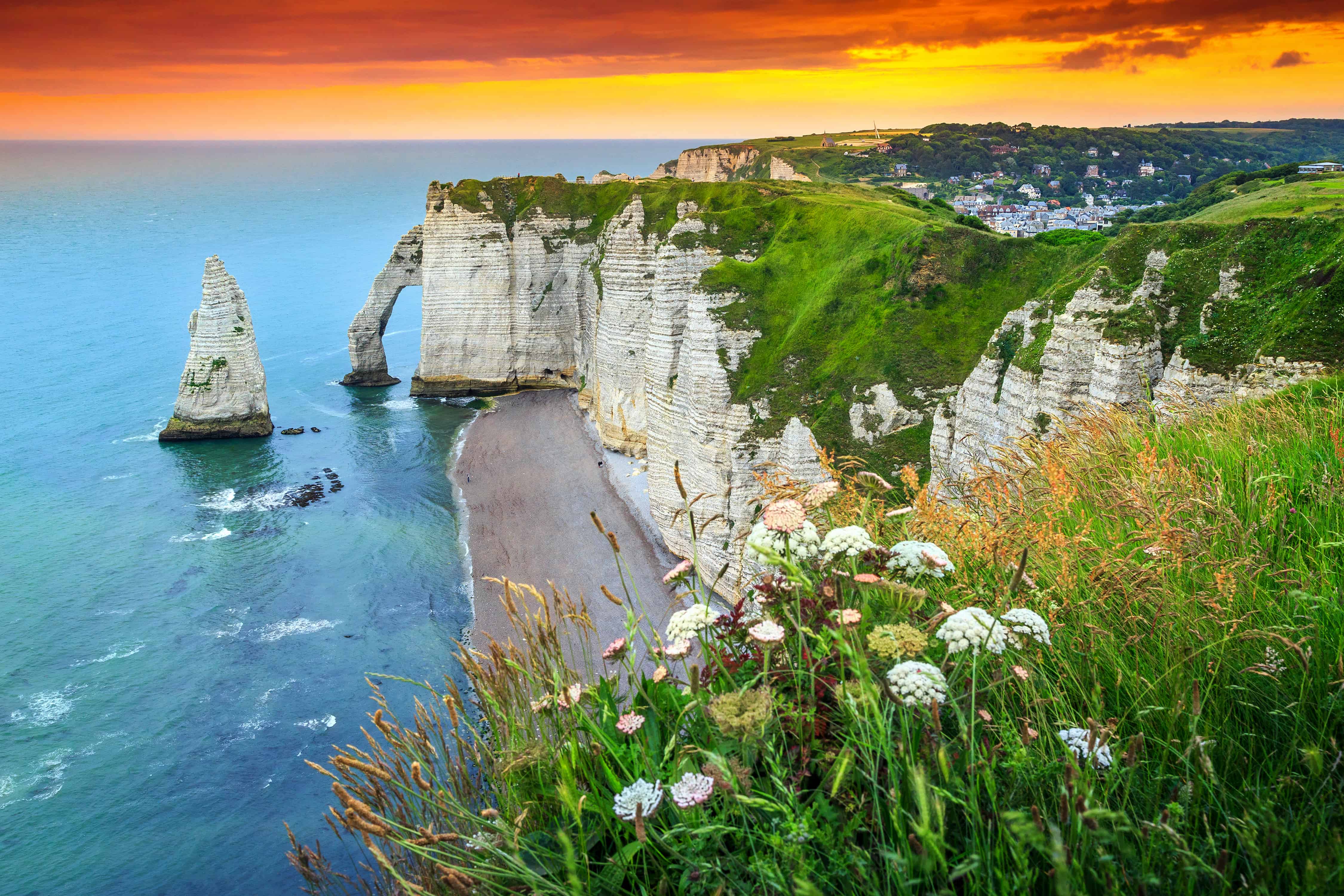 Mont St. Micheal Comes Straight Out Of Game Of Thrones On This Northern French Island
Either you will be amazed by this little island in northern France or you will be blown away entirely. There are no other reactions; the staggering fortress is about 1km off the coast of northern France and serves as a monument to how strong it was built. What is truly amazing about this island is that around 50 people are living there today and it has around 3 million visitors every year. Although it is a popular tourist site, this fortress in northern France is something you will not want to miss and it is popular for a good reason.
A little history behind this hulking island, it has held fortifications since the 8th century and once served as a prison. From around the 15th century to 1789, the northern France island was home to prisoners and now serves a peaceful place for everyone to visit. But be careful, the island is only accessible during certain times of the day, as the tide goes up the bridge goes under water! Be sure to find the times where the stunning fortress will be available, it is something that will be top of your list.
This island in northern France is a UNESCO World Heritage Site and it serves an important purpose to us today to share history and beauty and education. In the Hundred Years War, it remained unconquered and is absolutely gorgeous to visit today.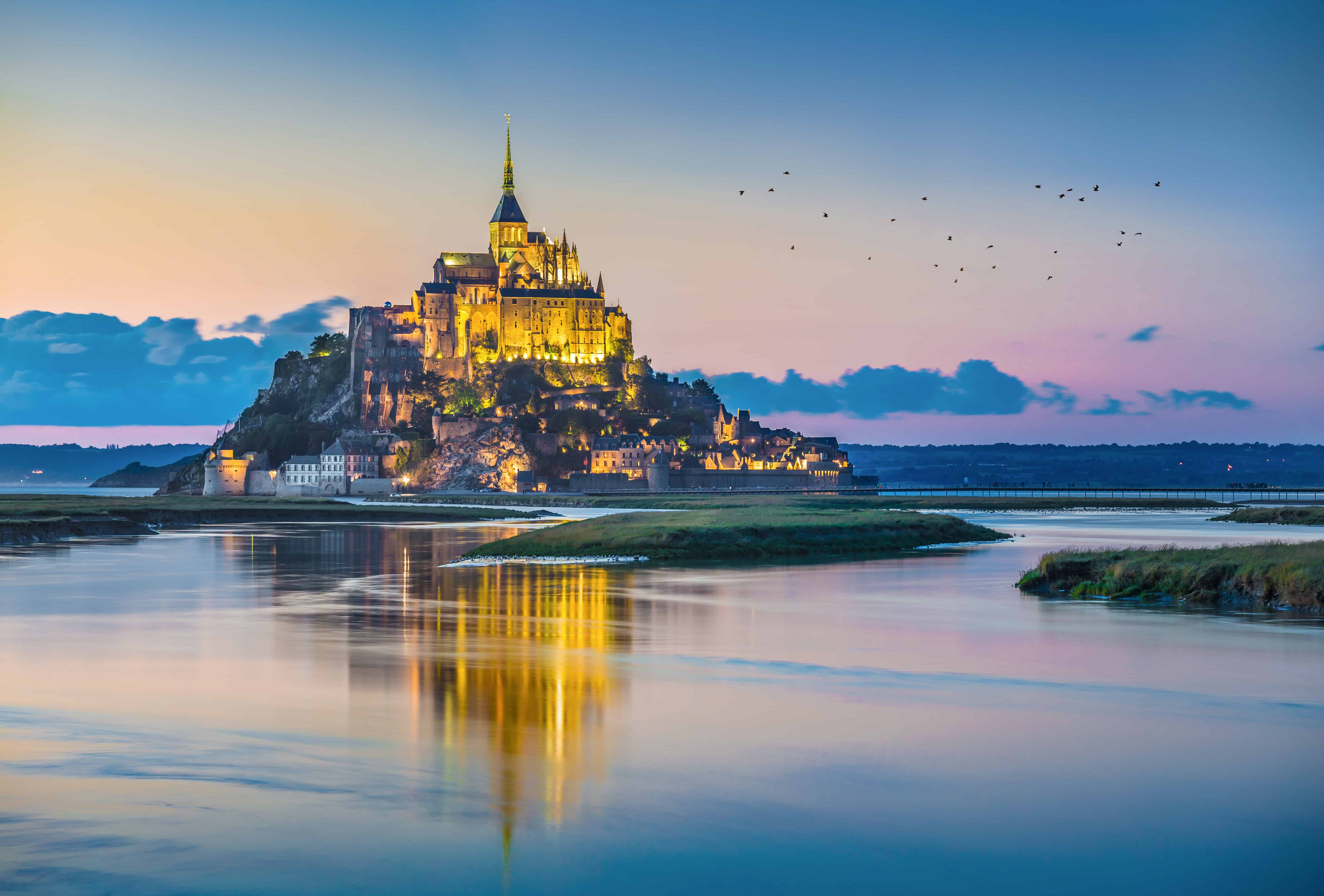 Nord-Pas de Calais Is A Perfect Hiking Location In Northern France
Not only does this region host beautiful, dramatic cliffs of Artois and Flanders, but it has over 3500km of paths, trails, and hiking opportunities. So if you like to walking and being outdoors, Nord-Pas de Calais is perfect for you! Bring your hiking boots or really comfortable shoes, because you will want to spend most of your time in this region outside.
Grande Site des Deux Caps is a protected natural site in northern France and it is absolutely stunning and completely perfect for pictures! Taking in this 23km long coast is almost overwhelming but so entirely worth it. Depending on the time and day, the landscape changes constantly and you have to see them all! Bright and sunny or dark and gloomy, the weather will show you parts of this coast in northern France you dream of seeing. Make sure to visit, the coast is waiting for you!
Some of these regions proudest parts are the Regional Natural Parks! As said earlier, these natural parks boast over 3500km of paths to walk, explore, and photograph. Walking along one of the many paths in parks like Avesnois Natural Park or Scarpe-Escaut Natural Regional Park, you feel as if you are in a fairy tale and it is incredible. Being in nature connects you to the astounding beauty that is Nord-Pas de Calais!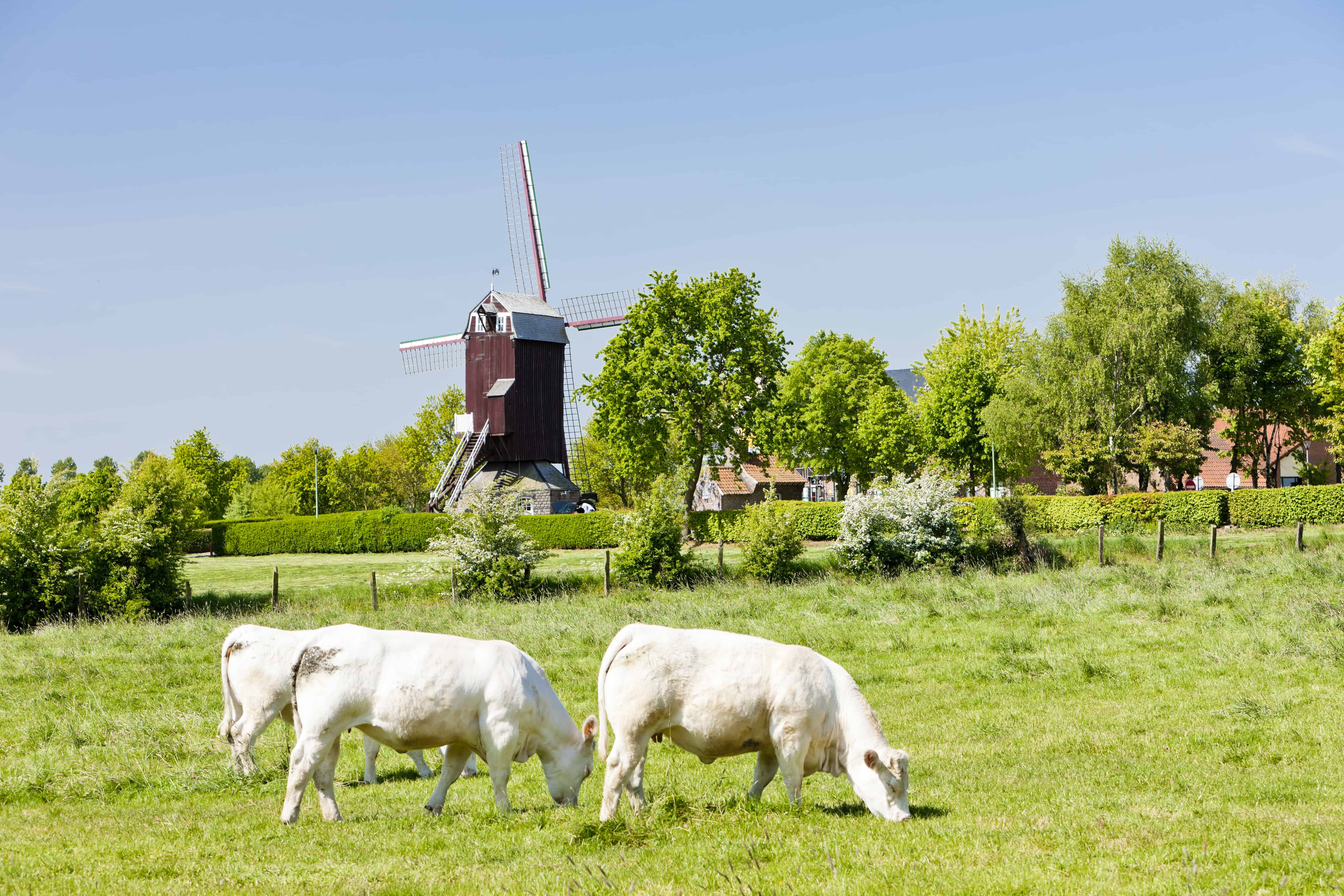 Cambrai Has Stood Against Time And You Wouldn't Believe It Until You See It
This small town in northern France is amazing because despite being involved in many, many wars, it has remained mostly unscathed. The only exception was World War Two, where tanks and air bombs destroyed some parts of the city. However, the destruction did not let this lovely northern French town lose its liveliness. It is remarkable that this town has come back from a time of war and remains a rich monumental heritage to the future.
One place in this town in northern France you must visit is the Notre dame de Grace, which was originally built in 1064. All of the past histories has been remodeled and rebuilt many times throughout the years, but the current and beautiful cathedral was finished in 1703 and that is what we see today. Absolutely gorgeous and a spectacle for visitors, this cathedral in northern France is a sight to see.
As if you need another reason to see this extraordinary town, Cambrai hosts a communal festival in August! It celebrates local culture and life, the history that was and is to come. It is amazing to see the locals come together to celebrate themselves and their wonderful town. Also, there are two music festivals that happen during the summer months, Juventus which is a classical music festival and BetiZFest which is an alternative music festival. If you aren't already convinced to visit this northern France town, then we don't what else to tell you! Cambrai is place that is a must-see!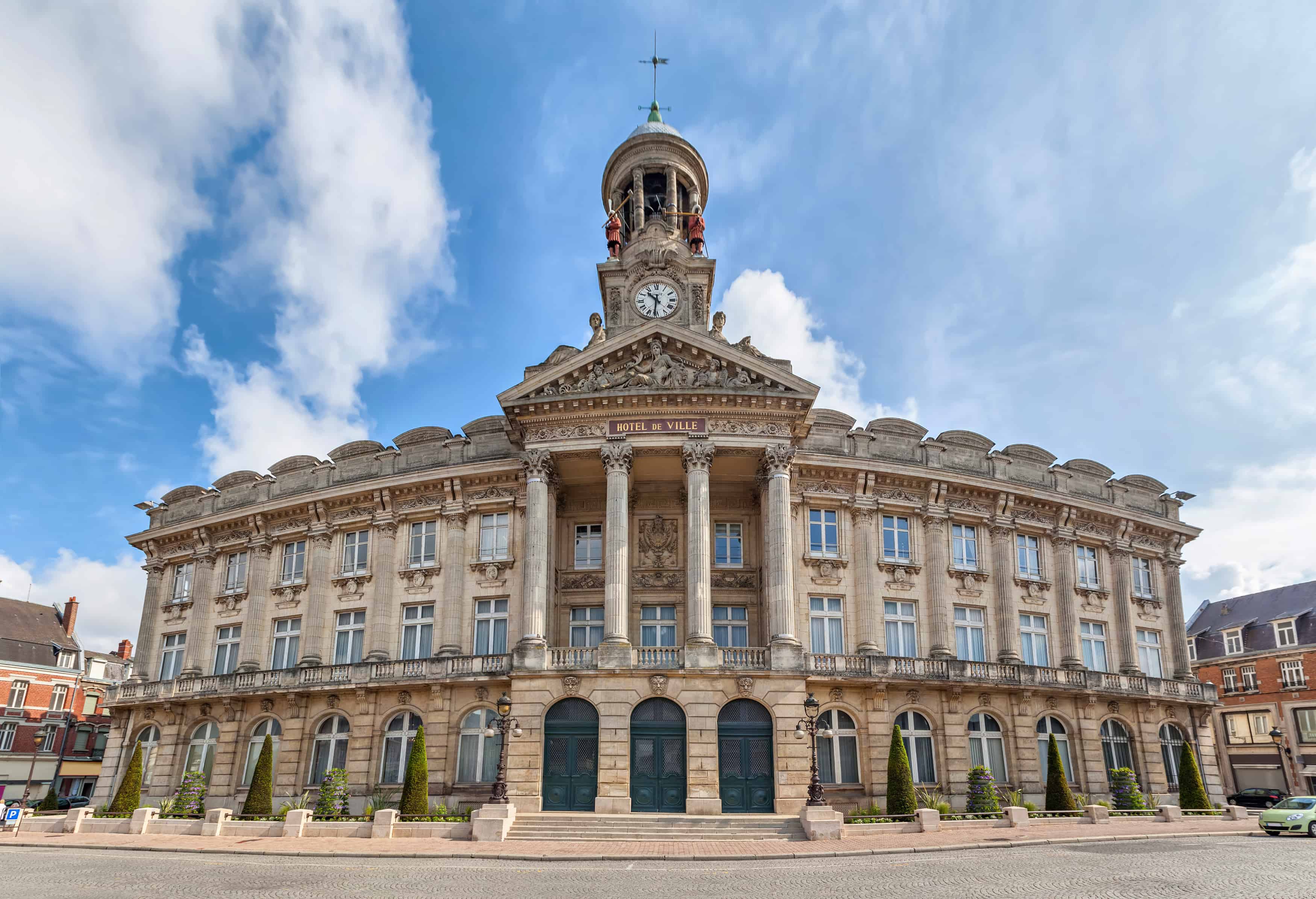 Quimper Is A Gem Among Stones
This cute village in northern France is just what you need for a countryside vacation. Amongst the pretty green-land, Quimper stands out as an idyllic little town in northern France. There is so much to view here, especially the 17th-century townhouses that lay within the limits of the town. Exploring is your best bet here because you never know where you might end up, at a fully functioning farm or an amazing trail that leads straight into the brush.
Another wonderful opportunity to experience beauty in northern France, the bridges that cross the Odet river serve as a perfect place to watch the sunset and capture amazing photographs. We recommend having a picnic to end your day in Quimper, you will not be disappointed!
While you're in Quimper, make sure the check out the trade people craft! Quimper is known for its hand-painted faience ceramics, local shops make their own so be sure to stop by and grab a souvenir. A very big part of why Quimper is so famous is the stunning Corentin Cathedral, a medieval church that is known for the incredible twin spires. Just looking at them makes you feel so small, not because it is so tall, but because it has a presence. Quimper offers the best views in northern France and not going would an incomplete trip!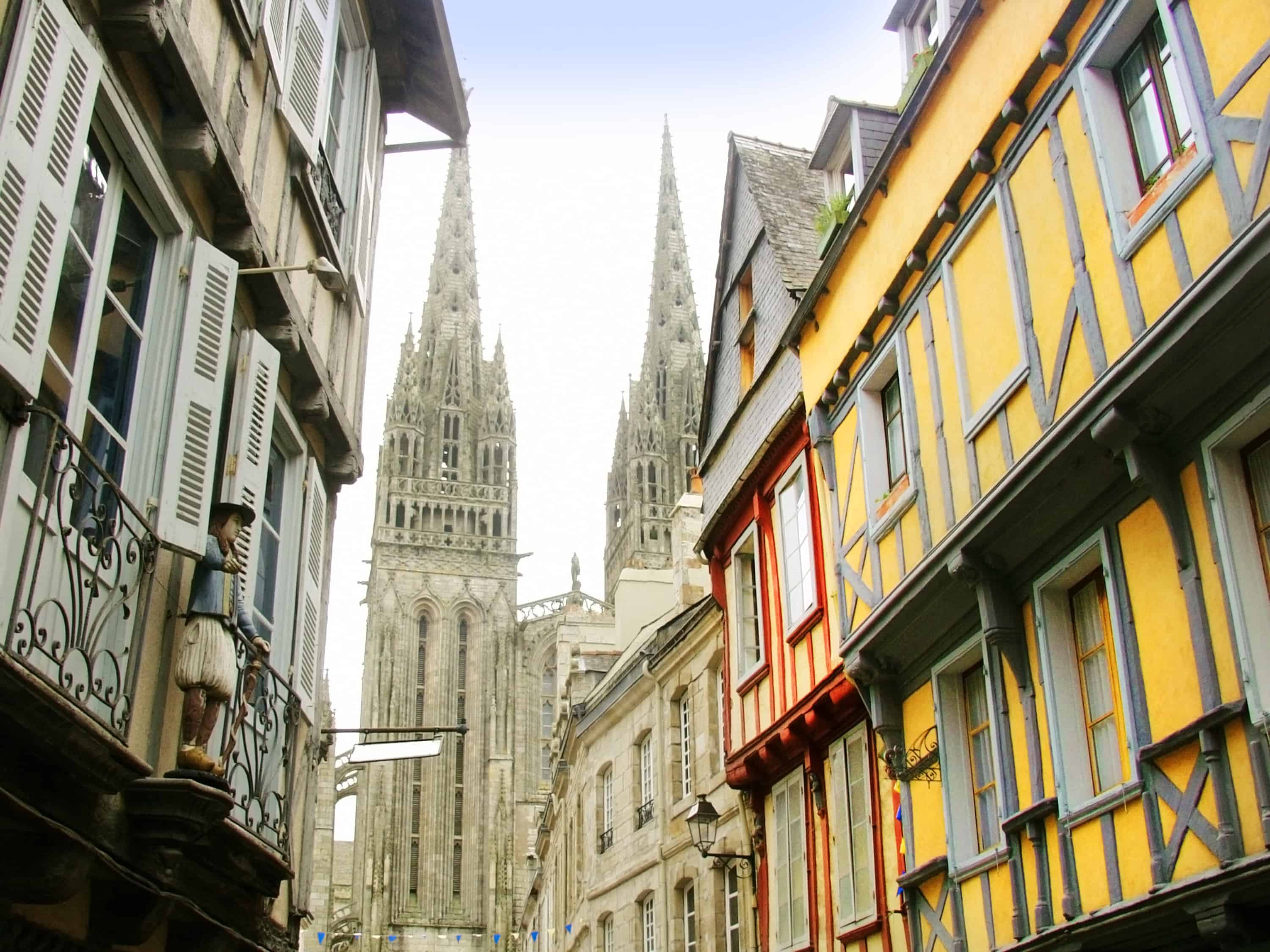 La Roche-Guyon Is A Sight To See In Northern France, You Will Not Be Disappointed
Lying in this small northern French town is a feat human engineering, something you will never want to leave. Cut into the side of the steep mountain comes a fortified castle that seems to come out of nowhere. This spectacular northern French castle was originally built in the 12th century and then a Château was added in the mid 13th century. Seeing this hulking manor will fill you with such awe, it is so bewildering that people actually dug into rock and created this absolutely stunning castle. If you do not visit La Roche-Guyon, extend your trip and stop by this wondrous small northern France town.
The Château was built to last and it really shows how much care was put into building this amazing structure. This site is perfect for pictures and you will be showing them off constantly. When you visit this northern France location, take care to go up to the tower. You can see everything from up top and it really makes you appreciate this northern France castle and the surveying land. The fortress is open to the public and you can even explore the tunnels below the manor that was carved out from rock! Sound good? Visit now!
Art is well known throughout northern France as just a few minutes away in Giverny, the Monet House is located there! His house is just as Monet left it so go see what inspired him to paint those stunning nature scenes. Walk along his gardens and picture him sitting out among the grass and imagine the beautiful day as he paints. When you visit this idyllic northern France village, do not skip over the Monet House! If you are visiting during the winter like we did, make sure that Monet's House is open so you aren't disappointed. It does close during the colder months.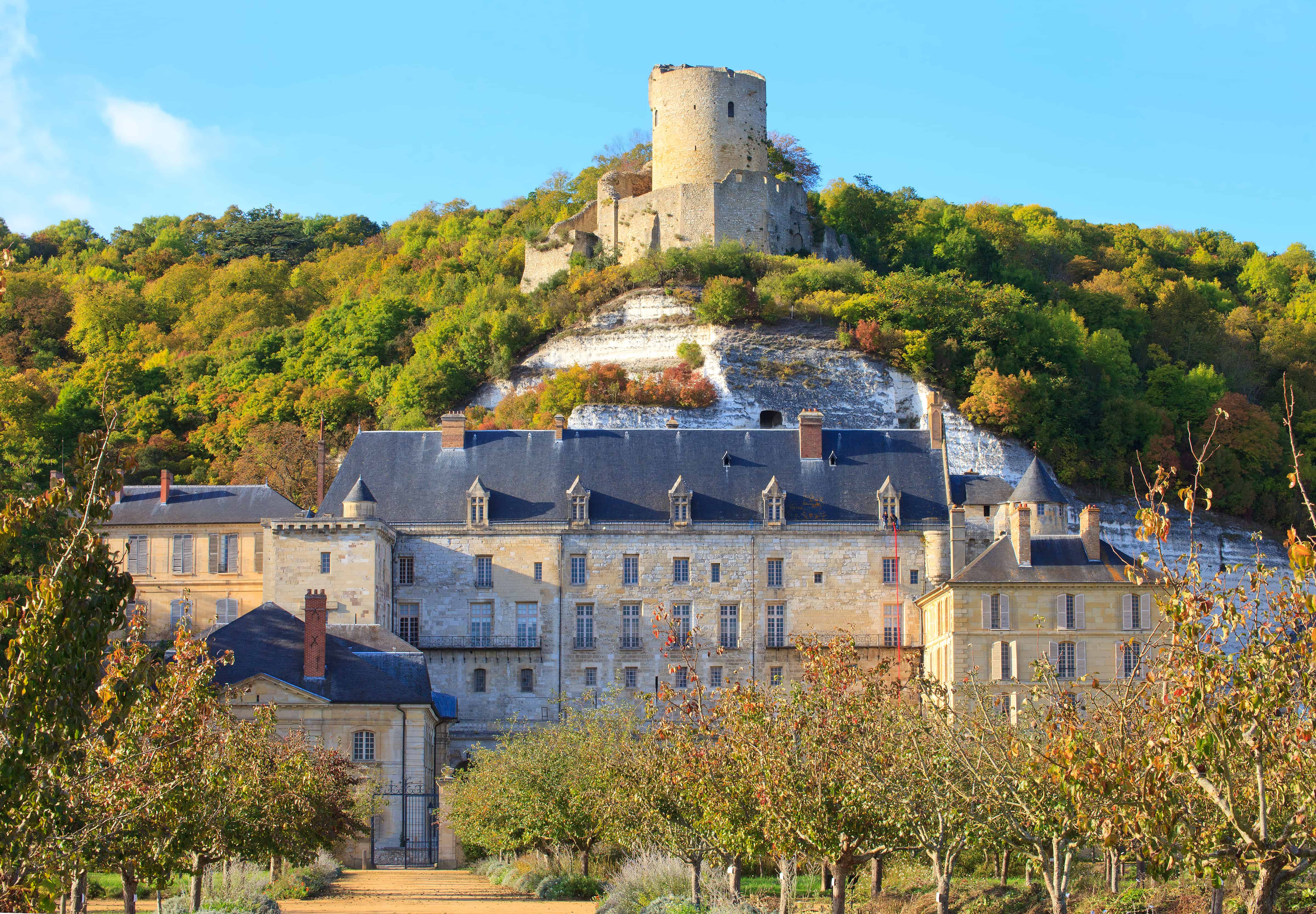 Amiens Has Shopping Galore And Not To Mention Science Fiction
This incredible waterfront city in northern France probably has the best shopping you will find in the region! Here you can find shops and markets all around the city, with some amazing handcrafted items or clothes you cannot find anywhere else! Be careful when you go because spending your money will be an easy thing to do! What is also really surprising about this northern France city, is that they have floating gardens. Yes, you read that correctly, floating marsh market gardens that you can access by boat and actually buy from! Every Saturday, the floating market gardens sell produce such as cabbages, leeks, or leeks. When you go, time it so you're able to see this amazing market!
Saint-Leu is a district within Amiens and somewhere you will be drawn to. During the day, shops and cafes line the streets, selling their products and making for stunning pictures. Riverside terraces are the best for summer time, very romantic and you get to watch remarkable sunsets. When it gets darker, the nightlife comes out. All along the canals, there is dancing and bars to choose from, it is amazing to see and experience. We recommend spending a day and a night in this gorgeous city, you will be stunned by how mesmerizing this northern France city is!
With all that being said, Amiens pride and joy is the Cathedrale Notre Dame d'Amiens. This staggering Gothic cathedral is known for its opulent decorations and carvings, something you will hardly see throughout northern France. Yes, many cathedrals have intricate carvings and decorations but none compare to Amiens Cathedral, guaranteed! Stunning all around, the cathedral was built in the 13th century and is the largest in France of its kind. If you can restrain yourself until then, in December Amiens hosts Christmas markets and is so beautiful it belongs in pictures. Make sure to visit and experience this marvelous city in northern France.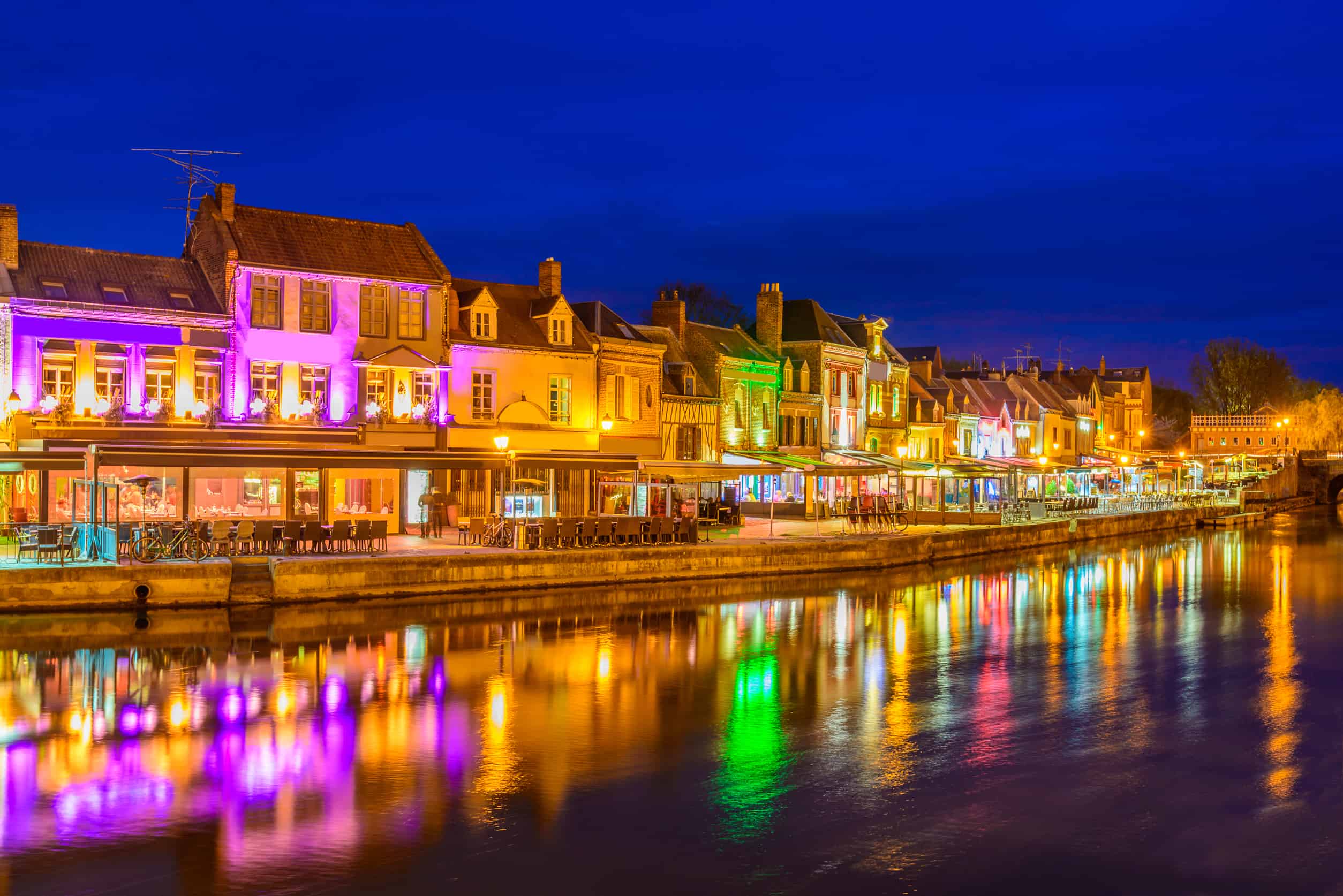 Lyons-la-Forêt Is The Northern France Countryside Paradise You Are Always Dreaming Of
Lyons-la-Forêt delivers gorgeous countryside that will make you say, "How come I haven't moved here yet?". You will be blind-sided by how old this town looks; the houses are straight from the past with its timber frames. You immediately think that this is such a classic village look because it really is! In the 1600's there was a huge fire that destroyed many of the buildings in the town, so they rebuilt them and they look absolutely stunning! Picturesque and pleasing to the eye, this town has so much to offer you!
Every Thursday, this northern France town has outdoor markets you can browse and shop around. The shops are buzzing with customers and trade, it really feels like you have stepped back into history with modern clothes. A really great part of this countryside village is the farmland that is surrounding it. Cattle and orchards are just outside the main part of the town and you can totally go exploring!
The most well-known part of Lyons-la-Forêt is the Abbey. Said to be the most haunted Abbey in northern France, if not all of France, the Abbaye de Mortimer was built in 1134 and contains so much history. A former Cistercian Monastery, this staggering Abbey offers so much to see and hear! You can take a tour of the south wing or walk along the breath-taking ruins, learn about the spirits that inhabit the Abbey!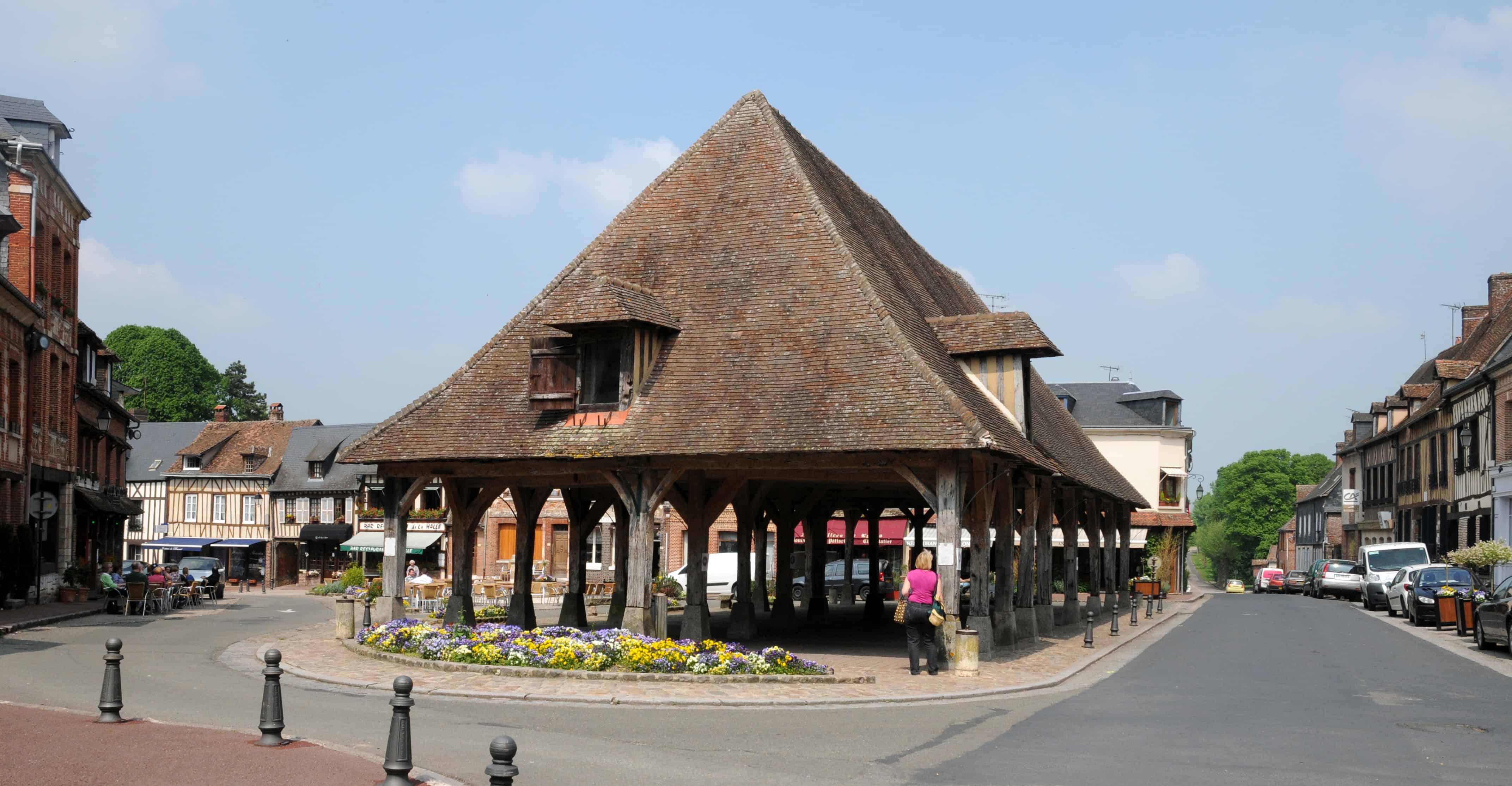 We hope you loved this list of prettiest places to visit in Northern France! From beautiful nature to cute villages, Northern France has so much to offer. Next time you are in France, escape out of Paris and make sure to visit one of these suggestions. Let us know what your favorite place to visit was and tell us if we missed something big that should be on this list!
Pin this post: