Are you planning a romantic honeymoon to Costa Rica? We've got you covered here! Now that you've found THE ONE, what's more, exciting than planning an amazing, super romantic trip to an exotic location like Costa Rica? Not much! If you've chosen Costa Rica as a destination it means you like a place with options, as it offers a wide range of activities and scenery. It's also a great place to visit year-round and can be a nice escape during the chillier winter and fall months.
As you probably already know, Costa Rica is an amazing destination with lush rainforests, white-sand beaches, national parks, and rare & diverse wildlife. What's really great about a honeymoon in Costa Rica is that you can relax in high-end resorts, or partake in thrilling adventure tourism like kayaking, zip-lining, tubing, and canyoning. Whether you are planning on total chill or complete thrill, there is truly something for everyone!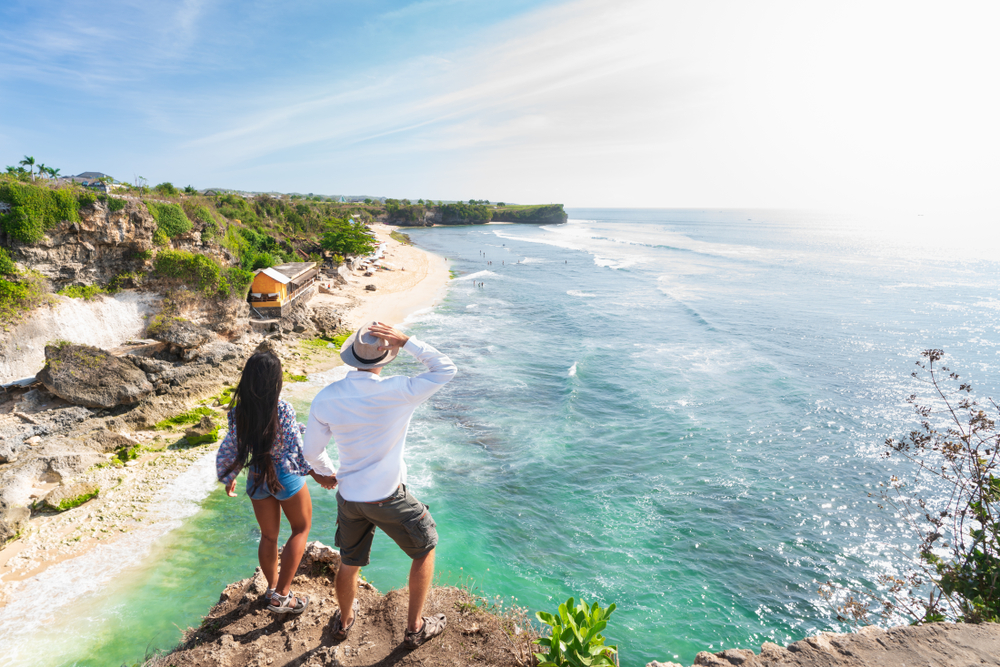 How To Plan A Romantic Costa Rica Honeymoon
When To Honeymoon in Costa Rica 
While Costa Rica can be a beautiful honeymoon destination year-round, the most recommended and peak time to visit is during the months of December through April, which is the dry season. Visiting during this time gives you the best chance of having sunny days to explore and enjoy. Because this time is the most popular though, you'll find prices higher and availability more competitive. If you plan on going to Costa during the peak season make sure you leave yourselves time to book things in advance and expect to pay top price. Luckily Costa Rica is a very budget-friendly destination and the US Dollar and Euro go a long way!
If you plan to take your honeymoon to Costa Rica between May and November, just be prepared for frequent showers with patches of sunshine. This time is also known as the "green season" though, due to the lush foliage from the extra precipitation. There is a tiny break in the rain from July to August, so if you plan to head down during this time also make sure to book far in advance. Also if you plan on going "off-roading" or explore more rural areas, note that during September and October the roads can become washed out, making that impossible.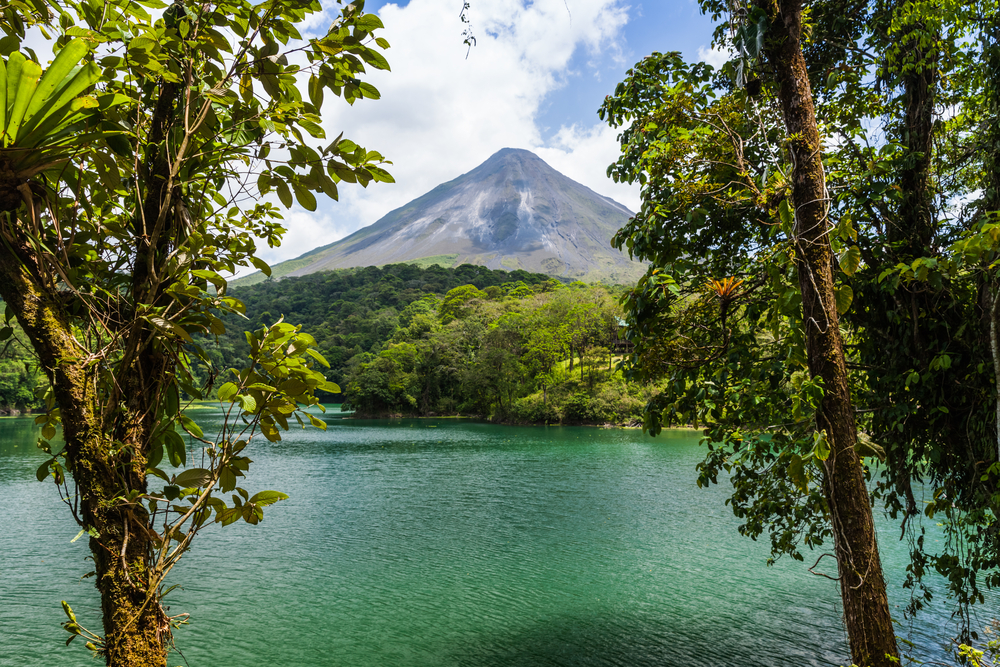 Romantic Costa Rica Honeymoon Hotels
Are you looking for the perfect hotel to stay at with your newlywed spouse? There are so many options in Costa Rica, all that provide different and beautiful settings that are oozing romance. Whether it's a lush jungle bungalow you're craving or a luxury beach resort, you will certainly find what you're looking for in Costa Rica! We've looked through some of the top-rated properties and picked our favorites.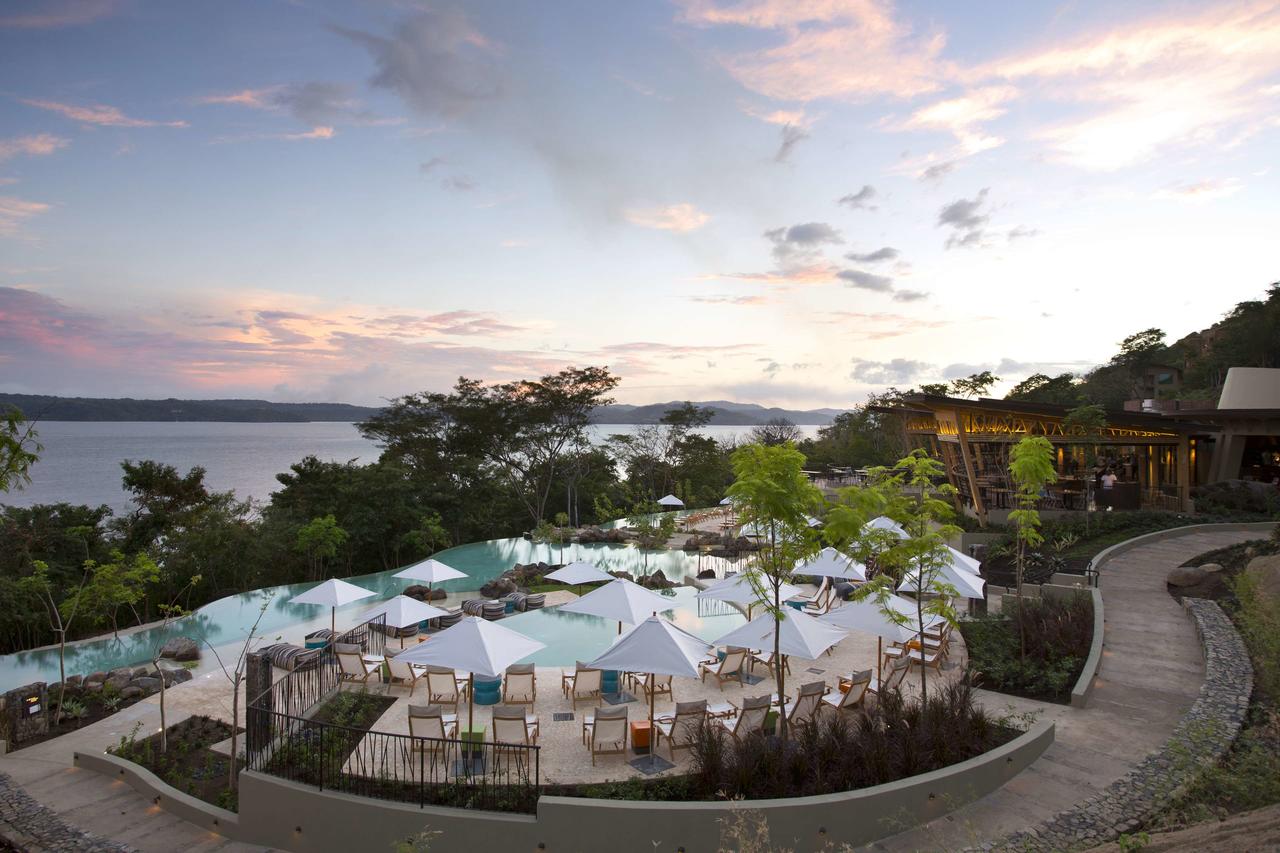 Photo Credit: Andaz Costa Rica Resort at Peninsula Papagayo Via Booking.com
Lapa Rios Lodge
If you're looking to experience luxury and Costa Rica's beautiful nature/wildlife at the same time, look no further than Lapa Rios Lodge! This resort is perfect for your romantic Costa Rica honeymoon, as you can stay in a private bungalow overlooking the water. Surrounded by lush rainforest, the Golfo Dulce and the Pacific Ocean, you can also take part in snorkeling and fishing during your stay. Lapa Rios Lodge is located on the Osa Peninsula, about a 7-hour drive but only a 50-minute flight from San Jose.
Check rates: Booking.com
Tortuga Lodge & Gardens
As you start your new life together with your beloved, why not treat yourselves to a luxurious stay at the Tortuga Lodge and Gardens? This beautiful boutique-style property is located on a riverbank and boasts a swimming pool, spa amenities, beautiful grounds and the opportunity to view local wildlife. There is also an onsite restaurant and bar, making your stay extra convenient and enjoyable!
Check rates: Booking.com
Finca Rosa Blanca
A five-star property in the heart of coffee country, the Fina Rosa Blanca is a great choice for you and your love! The hotel is actually surrounded by a coffee plantation that you can tour. You can really let yourself be pampered here, with spa services and champagne and chocolates by request. The grounds and decor are particularly beautiful here, making it a wonderful choice for enjoying this special time together.
Check rates: Booking.com
Hotel Bosque del Mar Playa Hermosa
This gorgeous boutique hotel is the perfect choice to stay during your honeymoon! First of all the setting is absolutely beautiful, located on Playa Hermosa and filled with tropical gardens. What's great about this place is that even though it's located in nature, you still have access to modern amenities like Wifi, air conditioning, and a flat-screen TV. There is an on-site restaurant, bar and the option for spa treatments you can book with your love. Did we mention the pool & hot tub? All the more reason to honeymoon here!
Check rates: Booking.com
Andaz Costa Rica Resort
You and your love can find your paradise where the jungle meets the ocean at the Andaz Costa Rica Resort. There is a spa and a gym here as well as 3 on-site restaurants, so you can really take advantage and relax with your partner! If you feel like doing some activities together, they also arrange ziplining, water sports, and snorkeling. It's also only a 2-minute walk from the beach, so you get the best of all worlds here! Definitely a perfect honeymoon spot.
Check rates: Booking.com
What To Pack For Costa Rica
#1. Reusable Filtered Water Bottle
We always recommend this one. A great way to add some ease to your Costa Rican honeymoon is to bring a reusable filtered water bottle with you. Nothing kills the mood faster than feeling like your mouth is made of sand because you didn't bring water with you. And also, there is the sanitation factor.
The tap water in Costa Rica is not sanitary, and should not be drunk. Some resorts supply safe drinking water, some places make you pay for it. Wherever you stay, you would be wise to carry water with you when you venture out. This is what to pack for Costa Rica if you don't want to keep buying water!
#2. Portable Power Bank So You Can Keep Going Strong
If you don't take pictures, did it really happen? Whether you use your phone camera or you're more high tech, it is always useful to carry something to recharge when an outlet is nowhere in sight. A great solution to this is to pack a portable power bank. They are small, lightweight, and worth space they'll take up in your purse or pockets.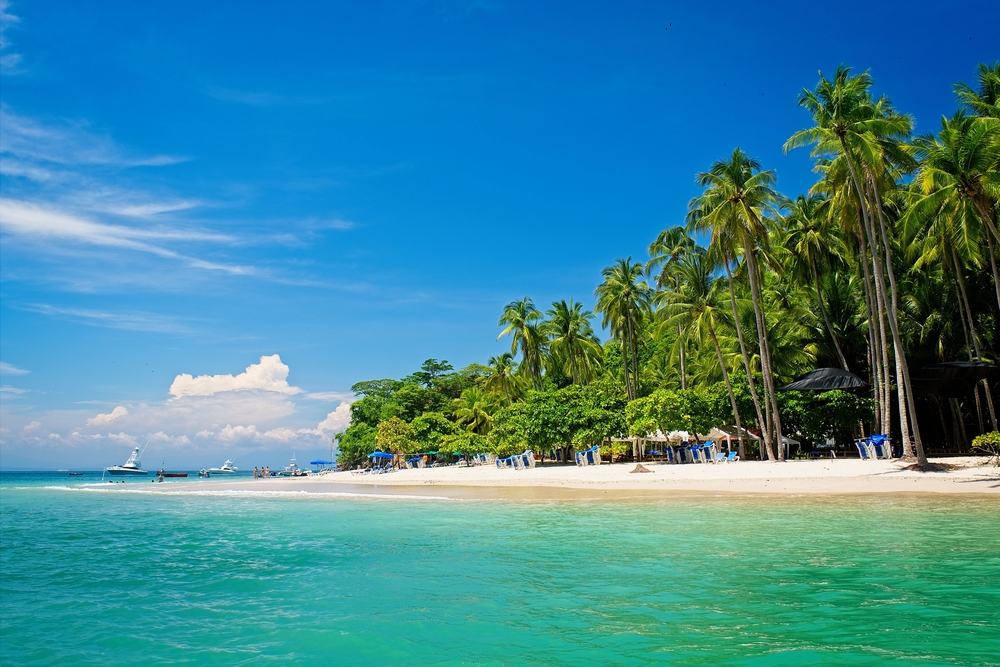 #3. Action Camera for All Your Unforgettable Moments
If you are going on your honeymoon in Costa Rica, then you know you will be doing some amazing things. Your memories will last a lifetime, but there is no harm in taking some video to help remember things a little better! And lucky for you, cameras are kind of (read: very much) our thing. We have a couple of articles you can check out to learn more: the 5 Best GoPro Dome Ports and How to Use Them, and the 11 Best GoPro Alternatives That Won't Break the Bank.
#4. Underwater Case for Your Action Camera
If you're going to bring an action camera to your Costa Rican honeymoon (and we recommend that you do!), do yourself a solid and bring an underwater case for it. We recommend this case for over-under water shots and for snorkeling and/or swimming in shallow water. If you are all about deep water diving, we recommend this case instead. Of course, why not come prepared and bring both?!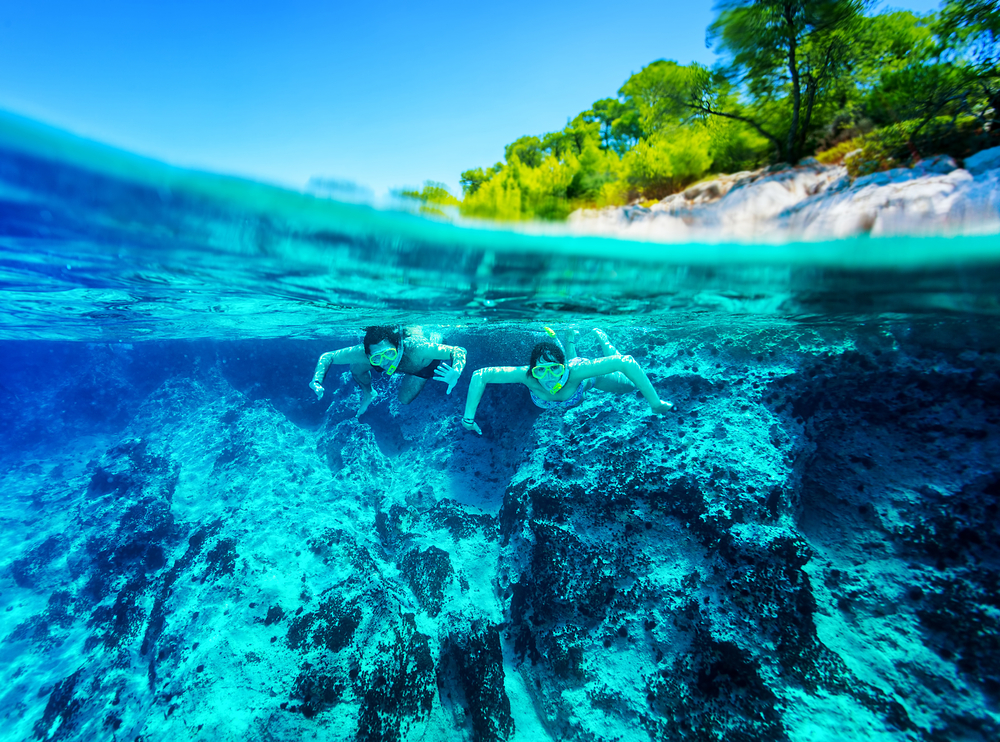 What To Do On Your Honeymoon in Costa Rica
Enjoy Paradise on the Beach
One of the best things Costa Rica has to offer is it's insanely beautiful beaches and what better time to enjoy a romantic beach setting than on your honeymoon? Located on the northwest coast, the Nicoya Penninsula has some of the most epic beaches in the whole country!  It's covered in stretches of sandy paradise, it's definitely a must-visit for your romantic honeymoon in Costa Rica. Tamarindo, located on the Nicoya Penninsula, is one of the best-known surfing spots in the country and has a lot to offer in terms of restaurants, nightlife, resorts, and nature.
In addition to the beaches and surfing, you will also find cute rural towns and nature reserves, giving you lots of options for your time here. The beautiful island of Tortuga is also a romantic spot to visit with your love on your honeymoon! Located off the southern tip of the Nicoya Penninsula and can be reached via boat excursion. Here you can enjoy more beautiful beaches, hiking and lots of wildlife including dolphins and whales.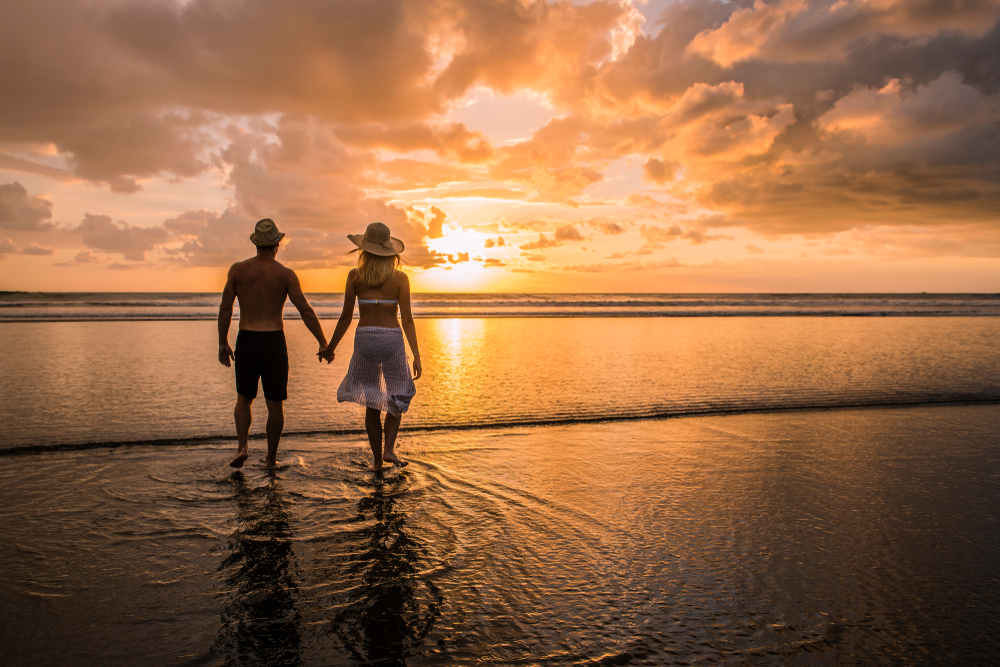 Volcanos & Hot Springs
Visiting the Arenal Volcano in Costa Rica will make your honeymoon truly unforgettable! While this volcano remained pretty active until 2010, it's now in what's known as a resting phase. There is so much beauty surrounding the volcano, making it a super romantic spot. You can visit the National Park and surrounding mountains and even hike on a trail made from lava! The Arenal area also has beautiful hot springs, notably in the village of Guanacaste where there are several options. You can also see beautiful waterfalls like La Fortuna Waterfall, hanging bridges, horseback riding and ziplining for the more adventurous honeymooners!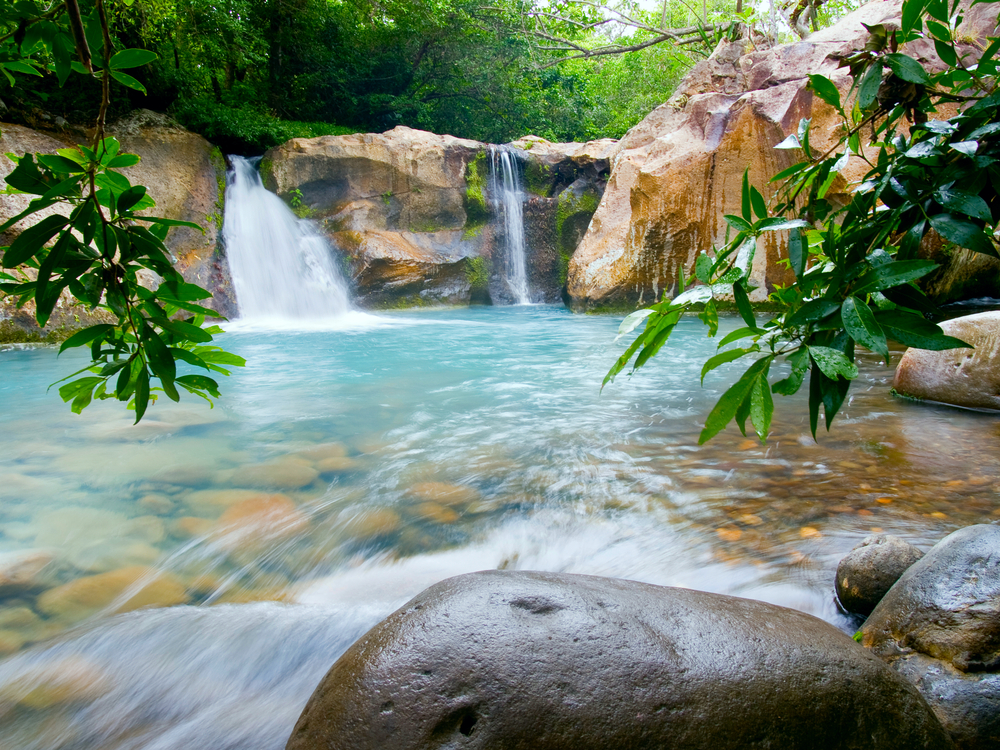 Observe the Amazing Wildlife
If you and your partner love wildlife, Costa Rica is the perfect honeymoon spot for you! With 28 National Parks and reserves and over 500,00 species of animals, it's truly a nature lovers paradise. Costa Rica also is home to many rare and endangered species, so you will really be seeing something special when you go. If you're looking to see sea turtles, Tortuguero National Park is your best bet.
Monkeys are found in many destinations throughout the country, as well as adorable two and three-toed sloths. If you're a bird lover, you will see thousands of colorful species on your trip. There are also abundant reptiles, frogs, and butterflies in Costa Rica, you are surrounded by amazing wildlife wherever you go!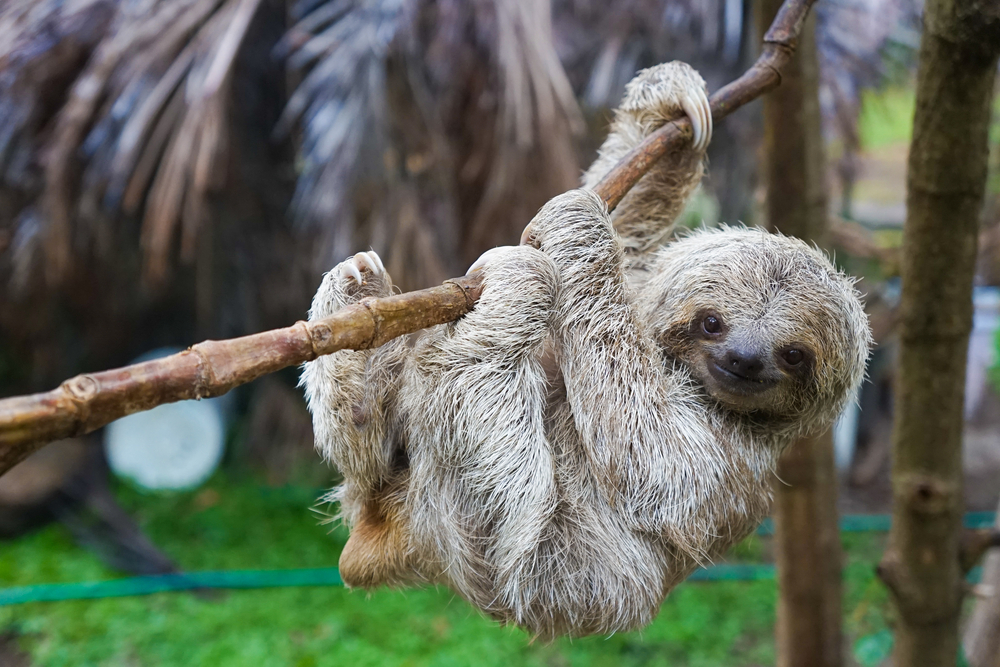 Have a Thrilling Adventure
If you and your lover are more into the thrill than the chill aspect of a trip, Costa Rica has so many options for adventure tourism that you can enjoy together! Everything from horseback riding, ziplining, tubing, whitewater rafting…if you can dream it you can probably do it in Costa Rica! Even if you're staying at the beach, you can stay active by surfing, as Costa Rica is known for being a hugely popular surf destination. If underwater adventure is what you seek, you can experience the abundant marine life together by snorkeling or scuba diving at one of Costa Rica's many beaches.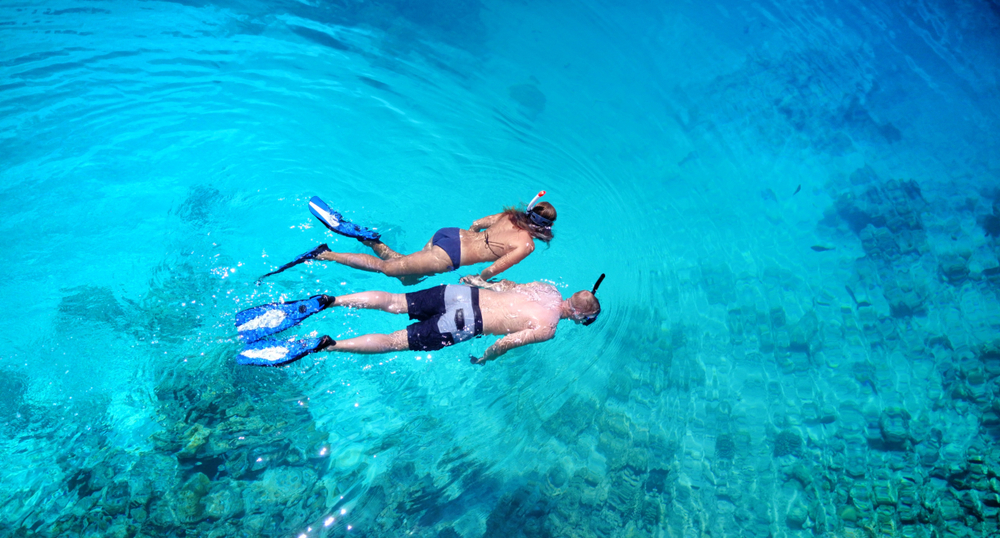 Relax at a Resort
If you want to have quality time with your new spouse and really relax and disconnect, there is no shortage of resorts in Costa Rica for every budget and taste. Of course, you will find luxurious all-inclusive beach resorts that are perfect if you don't want to have to lift a finger, or eco-resorts if you want to connect more with nature. You can even stay at a coffee plantation and have a luxury experience all while observing and learning about a huge part of Costa Rican culture: coffee!
Again, the great thing about Costa Rica is that there are so many options of where you can stay, so you will be sure to find a perfect resort regardless of your taste and budget. Even though there are lots of things to do and explore, it's the perfect destination to find a gorgeous spot to stay, relax and connect with your love.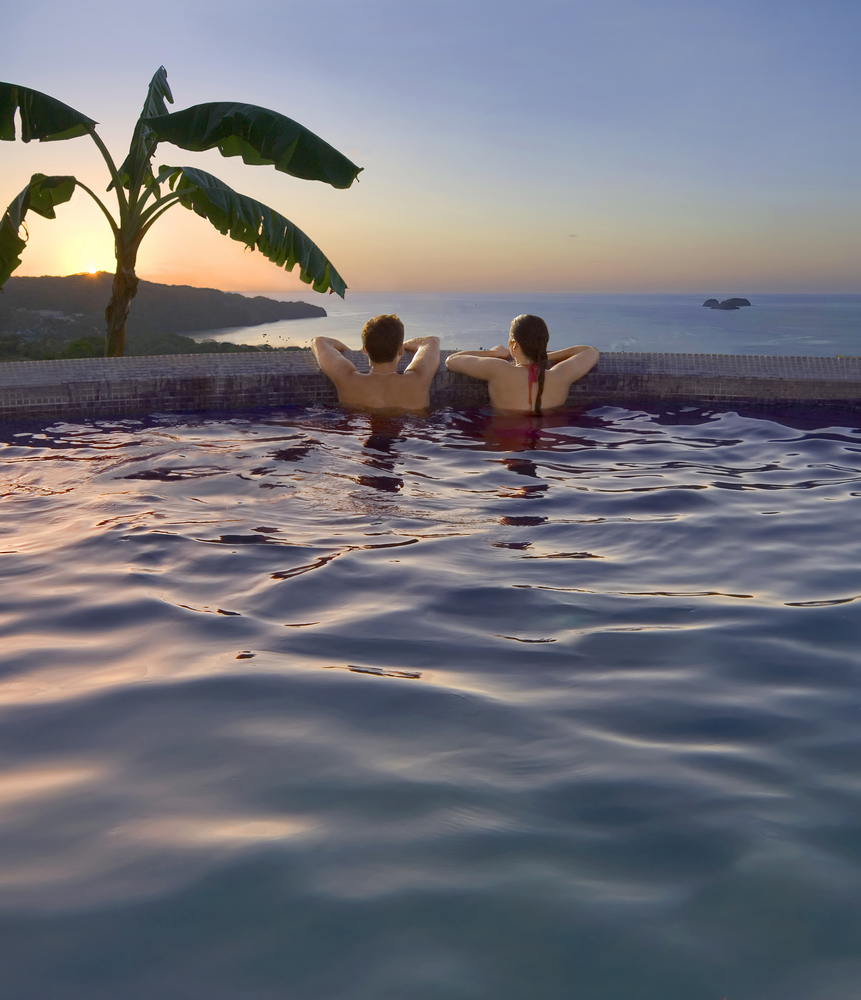 Getting To Costa Rica
The most popular and accessible airport in Costa Rica is the Juan Santamaría International Airport (SJO), located about 20 minutes from the country's capital, San Jose. There are several major airlines in Canada, the US, and Europe that offer direct flights from major hubs to San Jose.
Flying into San Jose offers the benefit of having more direct flight options. Landing here will also put you in a convenient spot for traveling to the popular regions in Costa Rica such as the Caribbean Side, Central Pacific, Central Valley, Southern Zone, and Osa Penninsula.
The other major international airport is Daniel Oduber International Airport (LIR) near the city of Liberia in the Guanacaste province. While this airport is considerably smaller and has fewer flight options (particularly from Europe), many travelers choose to fly into here because of it's proximity to the beach. That's right when you land at LIR you are only 30 minutes from the beach! Because of this, it offers much easier access to many resorts as well as the beach-heavy Nicoya Penninsula and the lush green Northern Zone.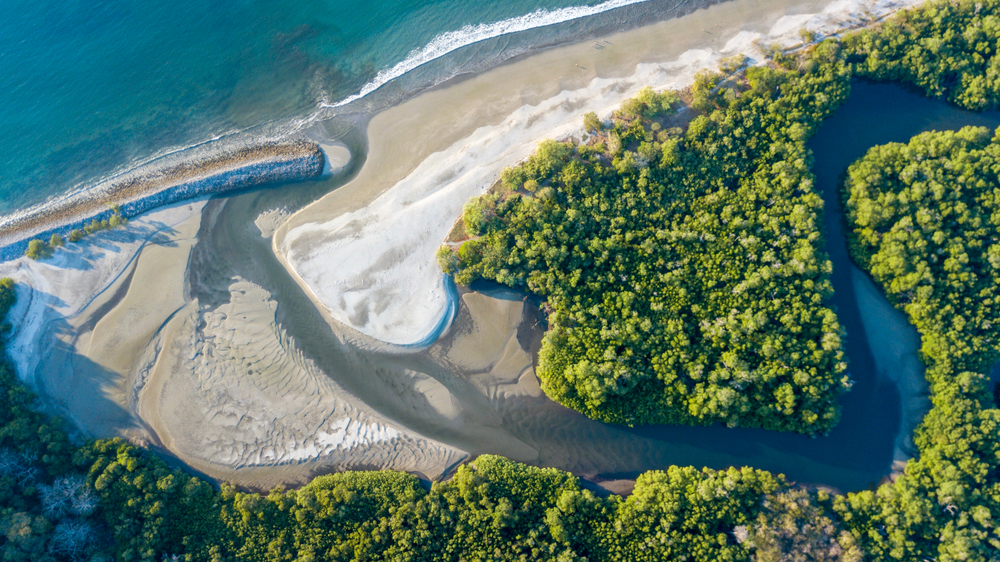 Getting around Costa Rica
The most flexible option for getting around Costa Rica is to rent your own vehicle. While it is more common to rent a car in Costa Rica than other Central American destinations, note that it can be quite expensive and the roads can be unpredictable, especially at night.
The plus side of renting a car is that you have complete freedom as to where you go and are able to go to visit more remote areas. If you do decide you want the freedom of renting your own car and are prepared to drive, we would suggest renting a 4WD vehicle to make sure you're equipped for any terrain/road conditions you might encounter.
Another recommended way to get around Costa Rica is to utilize the public transportation system. The public bus system is efficient and inexpensive, which makes it a great way to get to all the places you'll want to explore! Even a lot of remote and rural areas are able to access by bus and this will save you the stress and expense of renting and driving your own vehicle. Another option if you want a more tailored and flexible itinerary is to hire a driver service to take you to your destinations. You can enquire about this at your hotel and resort and they will most likely be able to recommend someone for you.
Even though Costa Rica is a small country, there are several domestic destinations you can fly to within the country from the San Jose hub. The two main companies for domestic flights are Sansa and NatureAir. A few destinations like Tortuguero, Corcovado, and the southern Nicoya Penninsula are particularly hard/impossible to reach by car so in this case, taking a flight would make sense and save you a ton of time vs. trying a combination of driving or public transport from San Jose.
Keep in mind that flights are often delayed in Costa Rica due to weather, so never book any tight connections. Also, the planes are small and have very limited space for luggage so you have to pack light! If you have a large budget, chartering a private plane is a convenient option. The two major companies are Aero Caribe Air and Alfa Romeo Air Taxi. NatureAir also does charters. Book early to ensure the cheapest rates!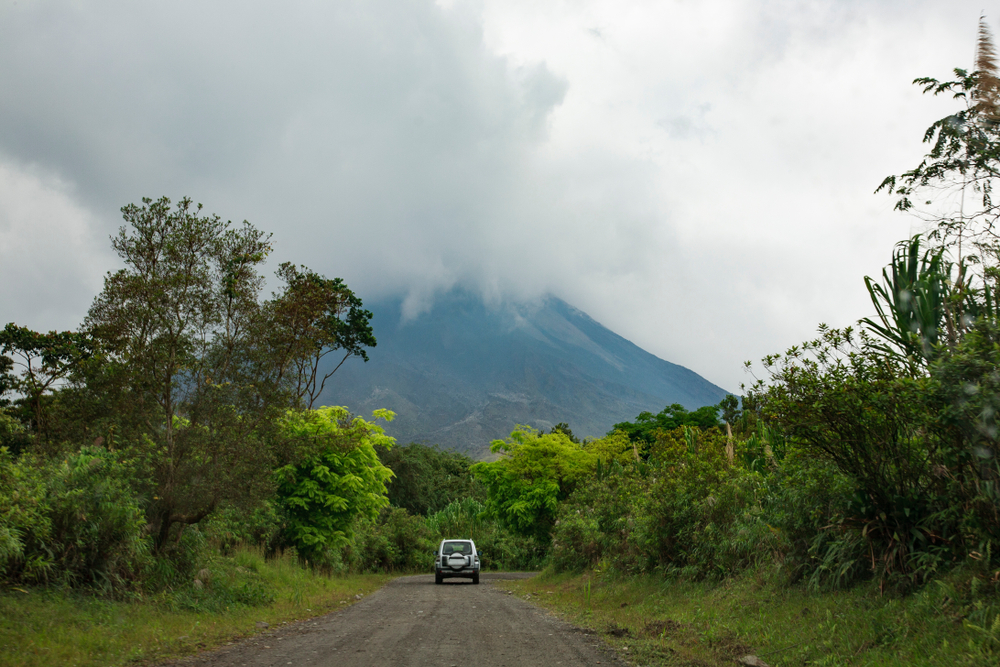 We hope our guide is helpful and you have the most wonderful romantic honeymoon in Costa Rica! Whether its adventure or relaxation you desire with your love, this destination will not disappoint. Congratulations on starting your life together, starting with your wonderful Costa Rica honeymoon!