If you are on the hunt for the best GoPro alternative that will take some crazy-awesome photos, but won't break the bank, you have come to the right place! There are already a variety of GoPros out there, but we know they can be expensive. So, depending on how much you will use your GoPro alternative, your budget, and what type of photographs or videos you want to take, we are here to offer suggestions for the best GoPro alternatives!
While the GoPro brand has set some high standards for action cameras, we have made sure to list some of the best GoPro alternatives that are on the market. Because GoPro isn't the only name out there now, other manufacturers are entering the market with their own action cameras. But these options can be overwhelming, so we are listing a few fan favorite GoPro alternatives below. Each one listed is a high-quality, low-cost GoPro alternative, and we highly suggest looking into them if you are trying to avoid breaking your bank!
11 Best GoPro Alternatives That Won't Break The Bank
1. The Garmin VIRB Ultra 30 Is One Of The Best GoPro Alternatives Out There
One of the best GoPro alternatives out there comes from the Garmin brand. Recently, the Garmin's line of VIRB cameras came out with a groundbreaking model. While this GoPro alternative is preferred by pilots, it is easy to use and accessible to all users. The Garmin VIRB Ultra 30 shoots ultra HD videos and has a built-in image stabilization, so you won't capture any blurry photos. It also has GPS logging!
With it not weighing much (3.1 oz), this GoPro alternative is easy to pack and lightweight. It has a battery life of 2 hours and 3 different options for field of view: extremely wide, medium, and narrow. It also has a series of settings, such as burst mode, time lapse, and slow motion. Between this, a color touch-screen, and voice control, this GoPro alternative is one of the best GoPro alternatives out there, and can be purchased for a reasonable price. It can also be purchased in package deals, such as the aviation bundle, which is great for experienced action camera shooters! We know this can be a bit pricey still, but we promise it is a life-long investment and so worth it!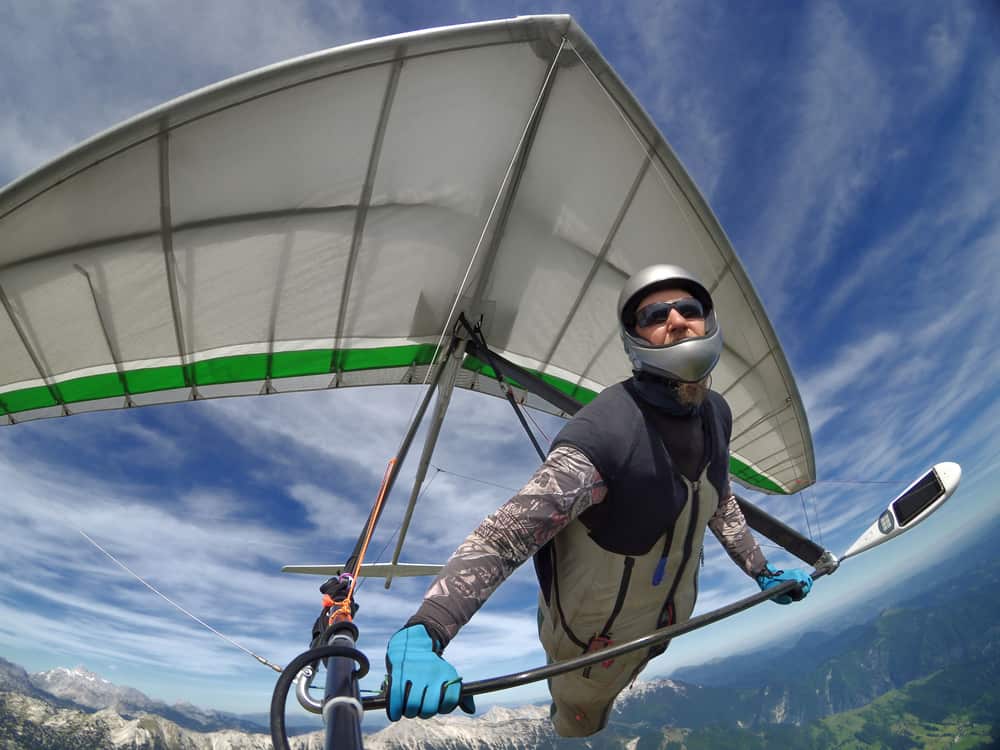 2. The YI 4K Action and Sports Camera Is A Steal
The YI brand also offers a great GoPro alternative, as they ensure that all of their cameras are made with professional quality through advanced technology. They promise maximum fidelity, versatility and ease of use! The YI 4K Action and Sports Camera is one of the best GoPro alternatives because of it's features and low price. This camera has great image quality, recording videos, raw images via an image sensor and video stabilization for smooth footage.
In addition to this, this GoPro alternative offers longer battery life (2 hours!), an intuitive touchscreen, and instant sharing via Bluetooth. All of these features are worth the slightly over $100 price tag, but you can always upgrade packages as well, purchasing selfie sets, waterproof cases, and more! These sports cameras a great for their action videos, and we highly recommend it as a GoPro alternative!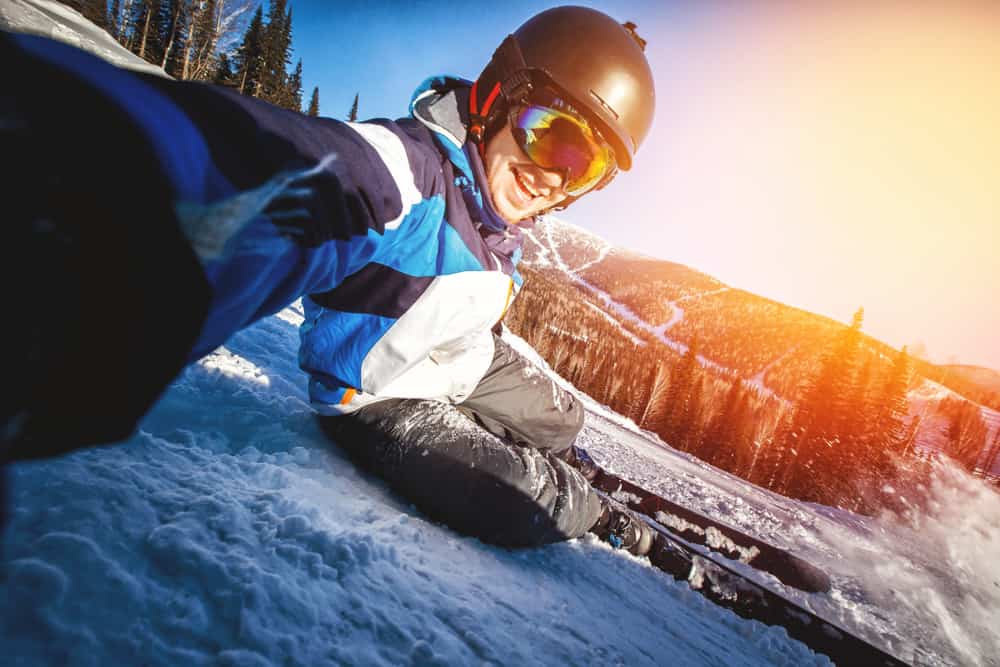 3. The FitFort 4K Action Camera Is One Of The Best Budget GoPro Alternatives
Still worried about breaking the bank? Look no further! The FitFort 4K Action Camera is one of the most affordable GoPro alternatives out there, but just because it is cheaper, doesn't mean that FitFort lacks in quality. This GoPro alternative has an action camera that offers 4K recording and 4X zoom. It has built-in WiFi, and comes with a remote control for easy operation! If you are looking for a wonderful starter GoPro alternative, this is a wonderful product for you because of the easy use and lower price tag.
The two high capacity batteries promise a long charge, and this camera is versatile due to it's multifunctional and waterproof capacities. It comes in a waterproof case, which can go up to 98 feet, and allows you to snap photos of any adventure you have, whether this be biking, swimming, or surfing. This camera is also known for it's 170 degree wide angle and can be found for for a very affordable price from Amazon! It's a great deal especially if you want to try out your first action camera!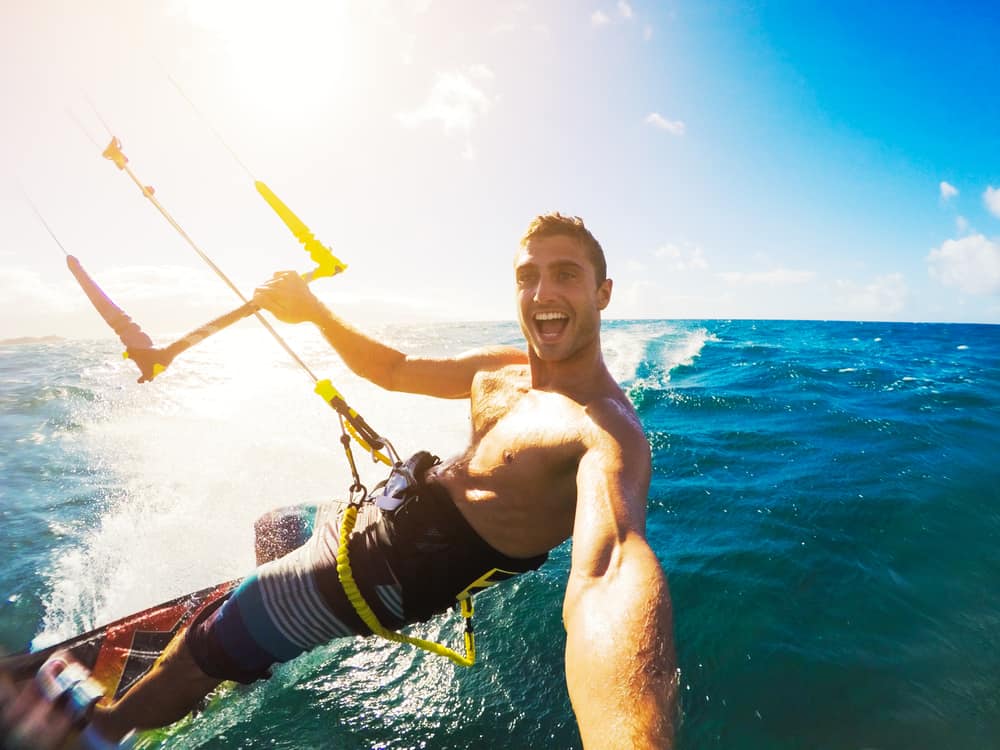 4. The Polaroid Cube Is Tiny, Cute, And Affordable!
The Polaroid Cube is another great GoPro alternative and is well known for it's fun and tiny designs! This action camera is pocket-sized and packs an HD video recorder and 6MP camera into a one-inch cube design. It is also splash and shock resistant, which makes it easy to mount to bikes, surfboards, helmets, and other surfaces. It is shockingly affordable for a mini action camera and you are totally going to love its cute design. Just because it is "cheap" doesn't mean what it offers is cheap!
This action camera has a 124 degree wide-angle lens, which is great considering how tiny it is! It connects directly to the computer, has rechargeable batteries that can record up to 90 minutes a charge, and a microphone. Better yet? This GoPro alternative is cute! It comes in a variety of colors such as black and blue, and it is really cheap, making it a steal. You can purchase it for a very affordable price on Amazon! It's tiny, cute, effective (seriously the 6MP CMOS Sensor provides crisp images!) and cheap!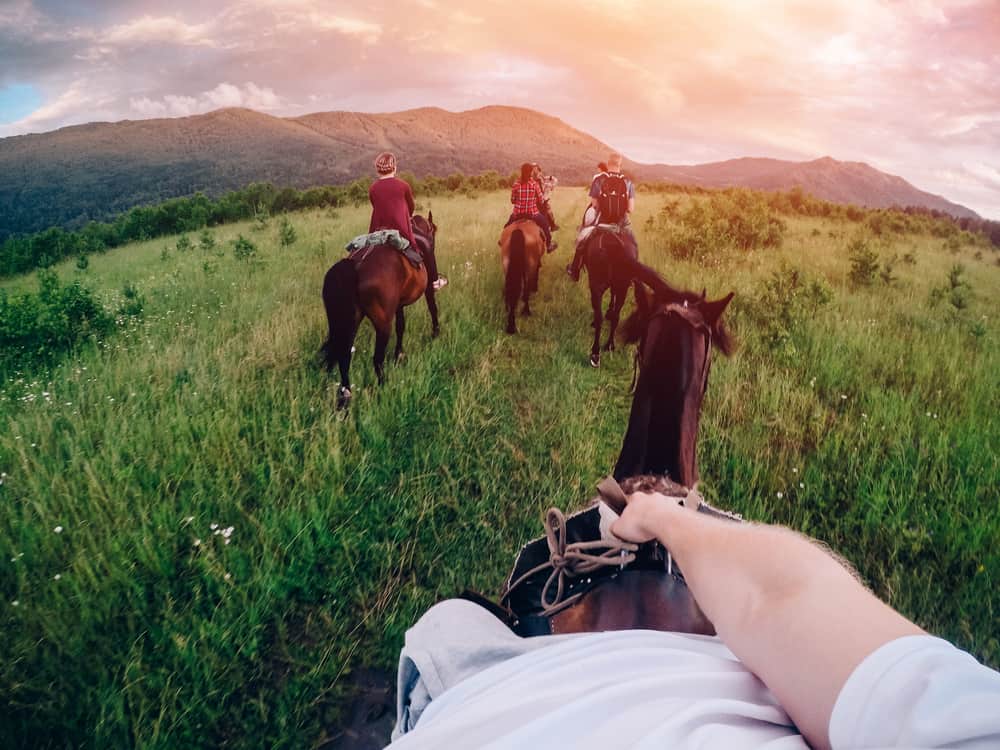 5. Cheap and Effective: Check Out The Campark 4K Action Cam!
Another great GoPro alternative is from the Campark brand. Specifically, the Campark 4K Action Camera offers a great alternative to pricey GoPros, with it's 170 degree ultra wide angle lens and angle adjustment. The multiple view angles can be selected and offer different visual experiences so you don't miss any background details! This camera records with a Sony sensor and captures photos at 16Megapixels. The really cool thing about this choice is that it is affordable yet looks very sleek and professional for its price!
This camera also has a Wi-fi remote and is compatible with both iOS and Android systems, letting you control the camera via the phone in real time! This way, you can also instantly send pictures and videos via email or share them on social media ASAP. The Campark 4K Action cam is also waterproof up to 30 feet, making it ideal for water sports such as swimming and surfing. Combined with its rechargeable batteries and mounting accessories, this camera is a great GoPro alternative and is a wonderful option if you are going on a cruise or snorkeling or some sort of really awesome water activity that you want to document.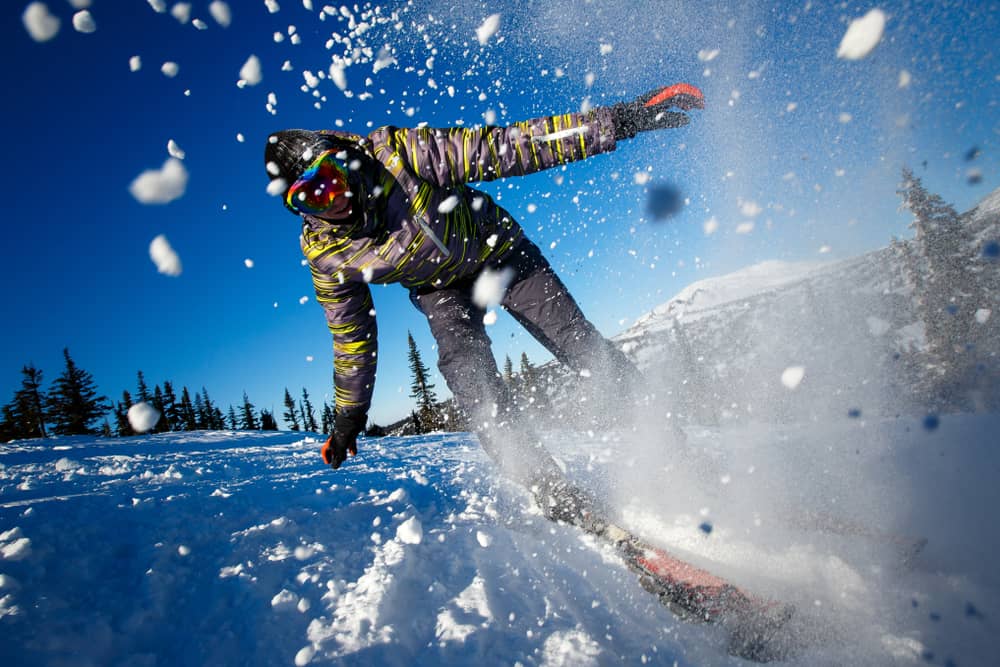 6. The VTech Kidizoom CameraConnect Is The Best GoPro Alternative For Kids!
Have a kid that wants to learn about action camera work but don't trust them with an expensive GoPro? We have the best GoPro alternative for you! The VTech Kidizoom Camera Connect is perfect for kids, offering a camera with 1.3 megapixels and 4x zoom. It has a color screen and easy-to-use viewfinder. If you are taking a family vacation and your kid has been begging for a camera, why not put a little investment into the perfect child-size action camera? It can be so fun to see what the little ones capture from their point of view!
This camera appeals to children with it's features that allow for it to take photos and edit them with silly effects, but it also allows them to get familiar with cameras, as it also records video and voice, but still has that splash of fun with 5-voice changing effects. Offered in both blue and pink and is a great starting camera for kids! Let your kids take the reigns when it comes to documenting the family vacation from their point of view!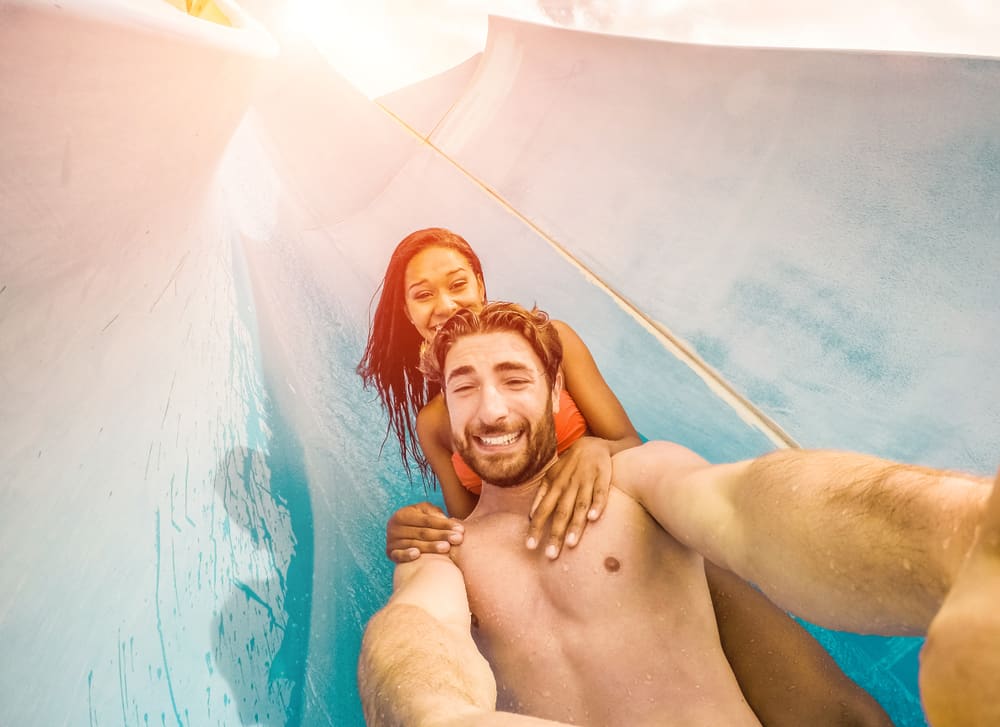 7. The Versatile Akaso V50 Mid-Range With Great Quality
While a little on the pricey side, the Akaso brand offers great GoPro alternative that promises superb image quality for the price of their cameras. The AKASO V50 is a great action camera that can capture every detail of your outdoor adventures and present immersive footage too. This camera has electronic image stabilization and optional view angles to adjust the camera angle to your needs. It also includes a distortion calibration feature, which offers image distortion improvements!
The Akaso V50 also has a built-in Wifi and HDMI output that is easily downloadable on your phone or tablet, making it easy to connect to social media or television. It also comes with 2 rechargeable batteries and a remote control wristbands for free, which feels like a steal when purchasing it for such a reasonable price. Better yet? This camera has great features and accessory kits, such as a helmet accessories kit that make it accessible to whatever adventure you'd like to record! If you are looking for to break into the action camera universe without buying a full-on GoPro, this is the perfect choice for you.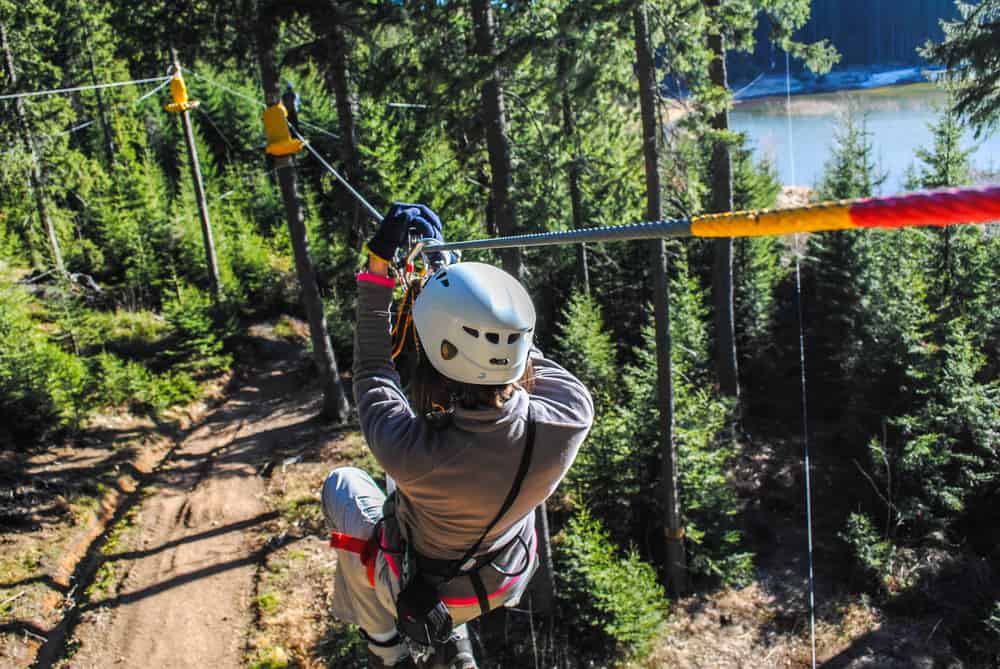 8. Returning To The Garmin Brand: The Garmin VIRB 360 Offers Superior Quality
One of the best GoPro alternatives out there circles back to the Garmin brand! Specifically, the Garmin VIRB 360 has been well reviewed as a fantastic GoPro alternative, despite it being a bit pricey. But we promise that this camera is still cheaper than a GoPro, and it is worth the money spent– it is a great investment! The quality is fantastic and the features are wonderful. Garmin is a wonderful brand and their customer service is fantastic.
This action camera has a 15-megapixel resolution and provides high-quality, spherical photos for that complete 360-degree view. The Hyperframe director mode gives you the editing power to reframe content after filming and taking photos. The built-in spherical stabilization ensures smooth capturing of both videos and photos, and helps this camera stand out from other GoPro alternatives because of it's complete 360-degree view. Its spherical nature gives it a full cusp of camera pans and wide angles! It is a great investment and it won't let you down.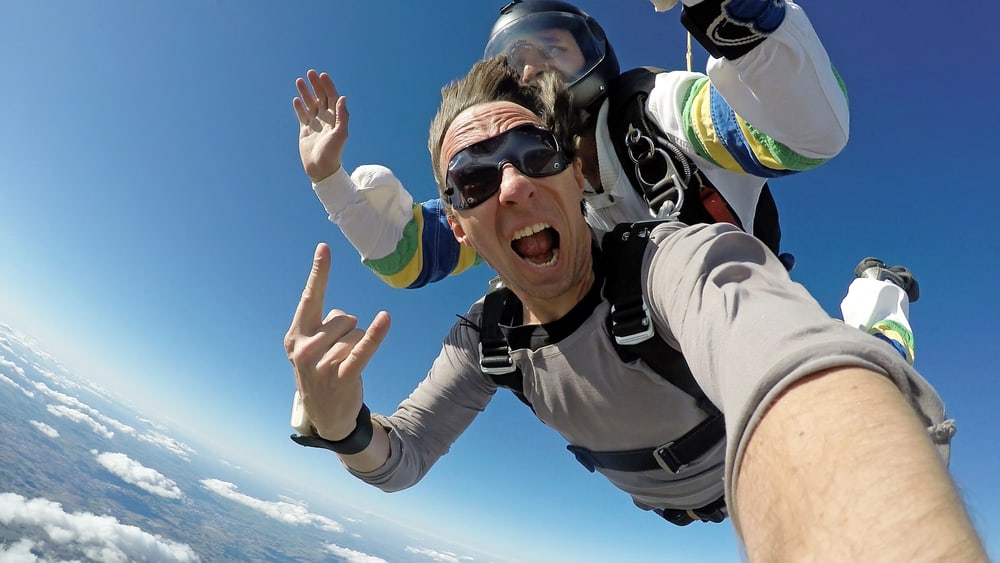 9. The Intova Dub Action Camera Is Perfect For Water Adventures
Another great GoPro alternative if the Intova Dub Action Camera. This camera is built for adventures that you may take out to the lake, ocean, or even in a pool! It has an underwater depth of 200 feet, but it also floats, making it easy to retrieve! Even underwater, the HD videos and still-image POV action camera provides hi-resolution photos and videos, making it a great investment and GoPro alternative. It is affordable and the perfect thing to use during your water adventures.
It shoots full HD videos at 1080 resolution, with a 108-degree lens, and has a battery life of about 2 hours per charge. The mounting hole is also fairly compatible with standard market mounts and attachments. This camera is budget friendly so if you are going on an adventure in the water then it is the perfect option for you. Go ahead and try an action camera that isn't the GoPro brand and see how you like it if you are an action-camera newbie.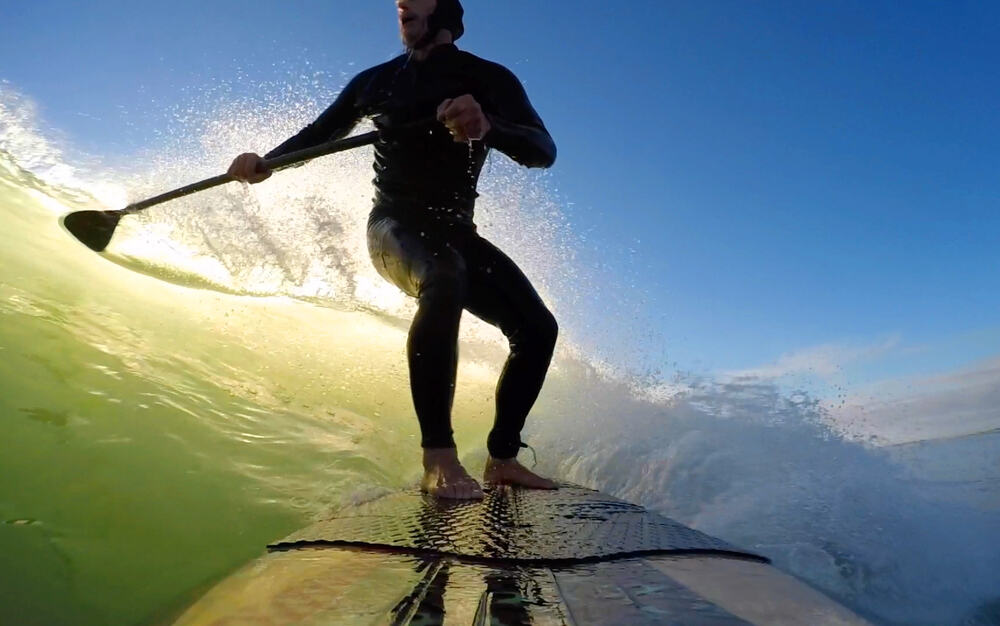 10. The Yuntab 1080P Action Camera Is Great For Beginners
If you're worried about investing in a GoPro, especially as a beginner photographer or videographer, the Yuntab 1080P Action Camera is the best GoPro alternative for you! This is a readily affordable and entry-level option, as it has a camera with 1080p video recording capability, a wide-angle lens, and a great LCD display. If you don't travel a lot or go on vacations as often as others but really want to have a fun tech toy to document it with, why not go for an affordable option?
It also offers features for shooting still and time-lapse photos. It is friendly around water due to its waterproof case, which allows the camera to go up to 100 feet in both fresh and saltwater. This camera also has loop recording features, and continuous shooting, making it a great GoPro alternative to explore and experiment with. The loop recording feature is a wonderful thing to put out when you are engaging in sports or watersports of some sort so you can be recorded in action!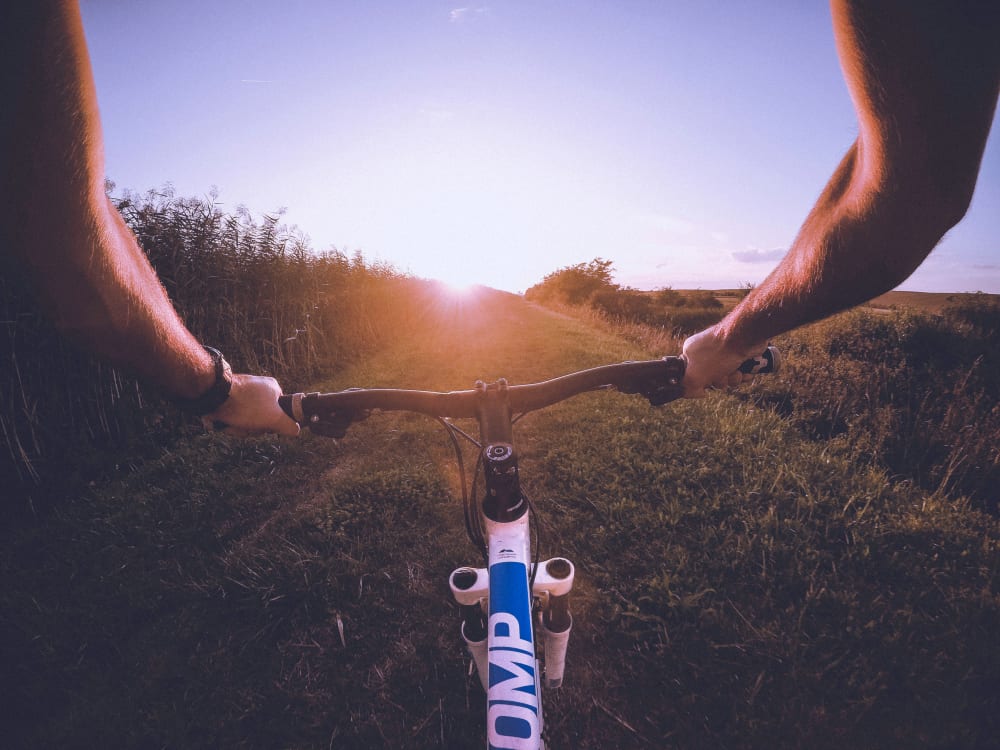 11. Sony HDR-AS50 1080P Action Camcorder
While this also isn't one of the cheapest GoPro alternatives, the Sony HDR-AS50 1080 Action Camcorder is one of the most unique GoPro alternatives on the market and it is its distinguishable features that make it one of the best camcorders to date. Unlike other action cameras, this Sony camera comes with a live-view remote that straps to your wrist, allowing full control so you don't have to fiddle once it is mounted and secured. That is such a fantastic feature and once you start using action cameras you will see just how useful it can be!
This Sony Camera shoots 1080P videos with a 12-megapixel sensor for photography. It's small nature, being 1.9″ in width and 3.3″ in length (weighing in at 2.05 oz!), makes it easy for traveling. It has a minimum focus distance of 30 cm but also includes camera control and waterproof housing up to 60 meters. With steady shot and high-quality lenses, this camcorder is one of the best GoPro alternatives on the market for a fraction of a price and it is still a brand name.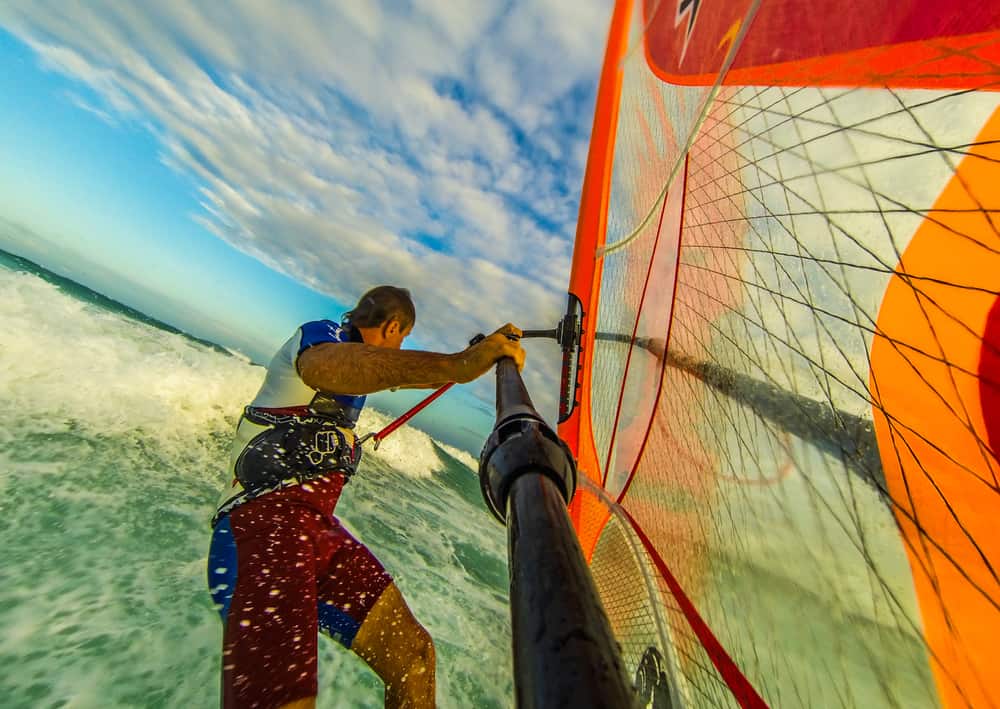 Investing in a GoPro can be overwhelming and expensive. Luckily, there are a variety of GoPro alternatives on the market that won't break your bank but still offer quality shots and videos! We have listed some of the cheapest above, as well as some of the most highly reviewed.
Shopping for a GoPro, and even a GoPro alternative, doesn't have to be difficult! Knowing what type of adventures you want to take your action camera along for, your budget and your photography-experience/knowledge will all help in making a decision for purchasing an action camera to capture all of your travels!
Please note: As An Amazon Associate We Earn From Qualifying Purchases