If you're looking for somewhere to stay on your next trip to Germany we highly recommend you check out the best Airbnbs in Germany! There are cottages for couples complete with original features, apartments for those looking to explore the cities, and even a converted circus wagon.
If you are looking to visit The Black Forest that inspired the Grimm brothers and some of the most renowned fairy tales, we have a stay for you. We also found one for those looking to take a trip back in time on the historic Romantic Road. You can find a place to rest no matter where you're going or what you're looking to see. We even have Airbnbs for those going to the larger cities of Germany including Munich and Berlin.
We compiled a collection of some of the most historical, beautiful, and comfortable stays in Germany to help you find the right stay for your next adventure. We can even help if you're looking for things to do during your stay with our Perfect Germany Road Trip.
Where you stay can often be the difference between a memorable trip and one you'll want to forget. But we know that if you choose to stay at any of the best Airbnbs in Germany your adventure will no doubt be one to remember.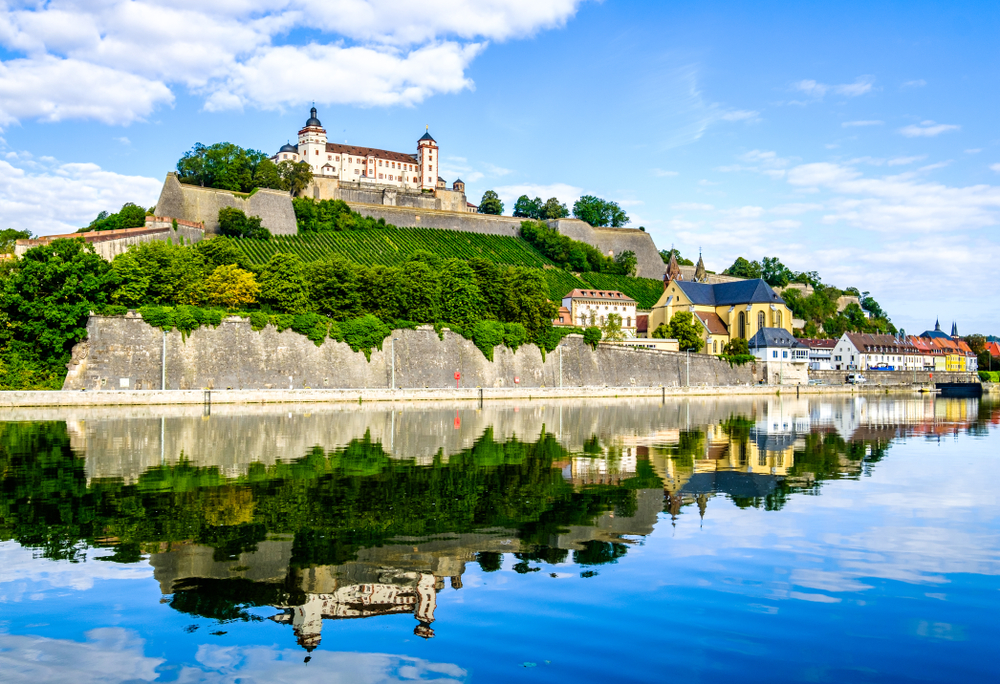 15 Best Airbnbs In Germany (Cottages, Apartments, and more!)
Sunny side Duplex
If your next trip includes exploring The Black Forest we found one of the best Airbnbs in that region. Located approximate to Lake Titisee, the Sunny Side Duplex is a modern and comfortable stay.
This Airbnb is a minute walk from the lake and surrounded by The Black Forest. Your stay even comes with a Hochschwarzwald Card which gives you free access to the attractions in the Black Forest, the cost of the card is included in the cost for your stay.
Because this is one of the best Black Forest Airbnbs we know you won't regret it if you decide to spend some time here.
Click Here To Check Rates On Airbnb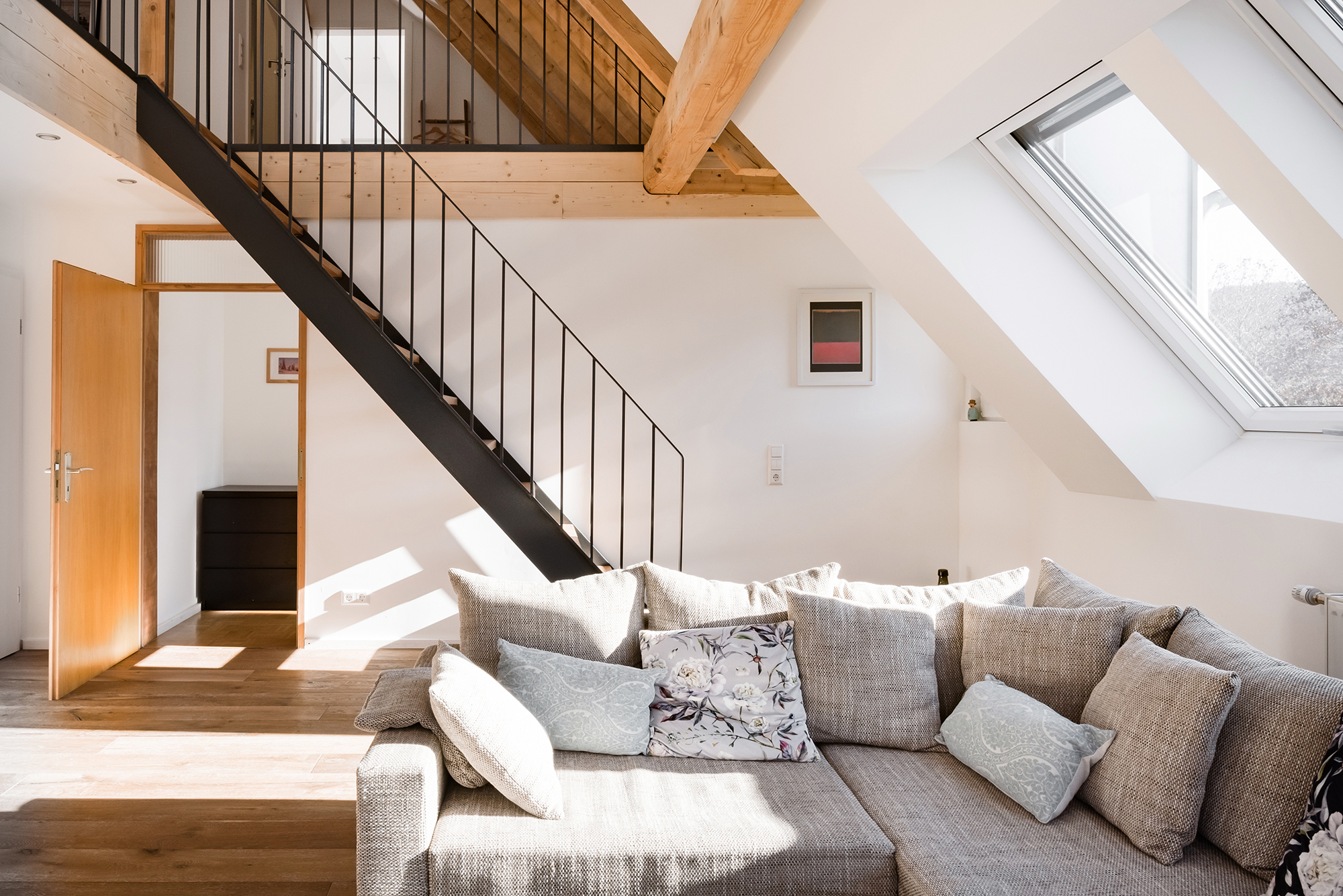 House Stamp
House Stamp is one of the most unique and historical Airbnbs in Germany. Located in Seeth, Germany this Villa stays seven and is pet friendly. The roof is thatched and the historic home has been carefully restored.
The courtyard outside of the home is one of the most stunning features on the property and is especially pretty at night. The hosts are attentive and it clear how much they value guests enjoying their stay when the attention to detail is taken into account, which makes it one of the coziest stays.
We recommend House Stamp for anyone who is looking for a comfortable and accommodating place to rest.
Click Here To Check Rates On Airbnb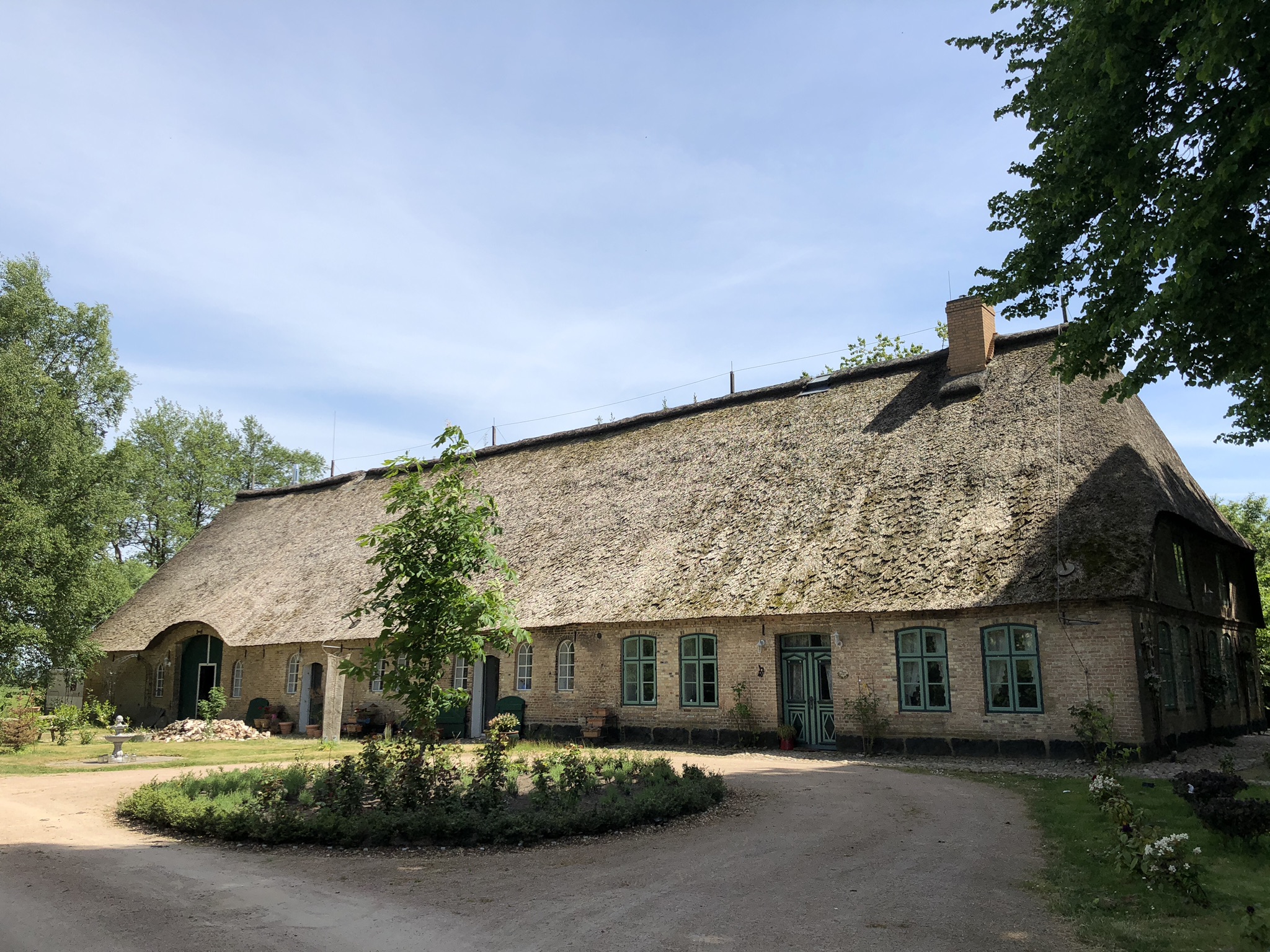 Detached Wooden House
If you're looking for a calm and relaxing getaway this Detached Wooden House located in Gaißach, Bayern is just right. Some parts in the upper level of the home date back to the 16th century when it was originally used as a granary. The balcony provides a breathtaking view of the meadow orchard around the home.
The home sits in a meadow orchard, and because it is secluded it is also rather quiet. You will have lots of time to relax and unwind during your stay here, so if you're looking to take a break and rest on your vacation this cozy home will help.
Click Here To Check Rates On Airbnb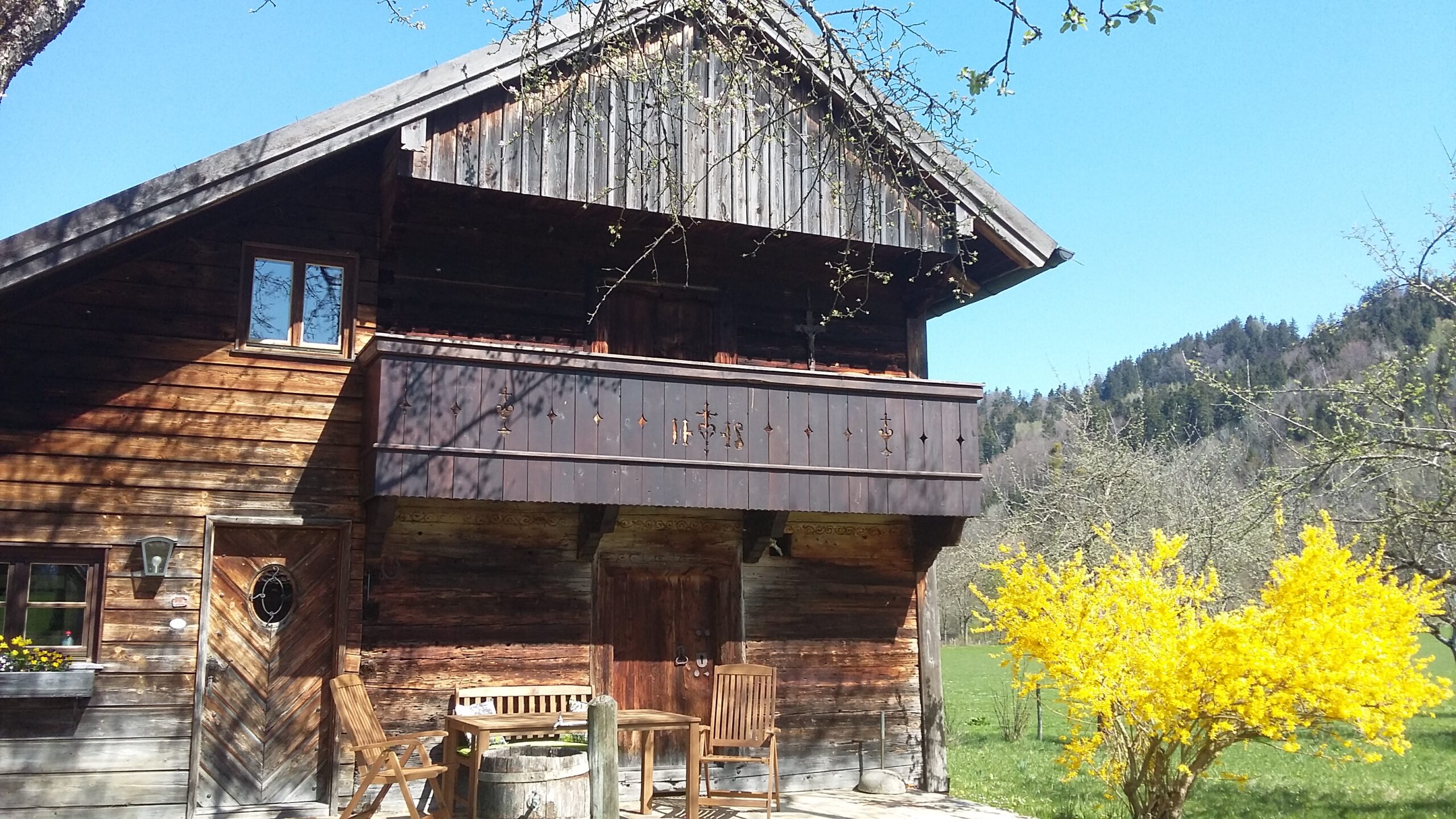 Beautiful Maisonette in Munich
For those wanting to stay in the larger cities of Germany like Munich, we believe this Beautiful Maisonette located in the Museum and University district of Munich may be just what you're looking for.
The interior of this apartment was carefully orchestrated and its not hard to see the time that the host put into coordinating the space. The apartment has two levels and stays 5. Guests also have access to the attached residential terrace. The apartment is located near public transport and not far from the city center.
The prime location and bright decor are sure to be a great fit for anyone looking to energize themselves during their stay in Munich.
Click Here To Check Rates On Airbnb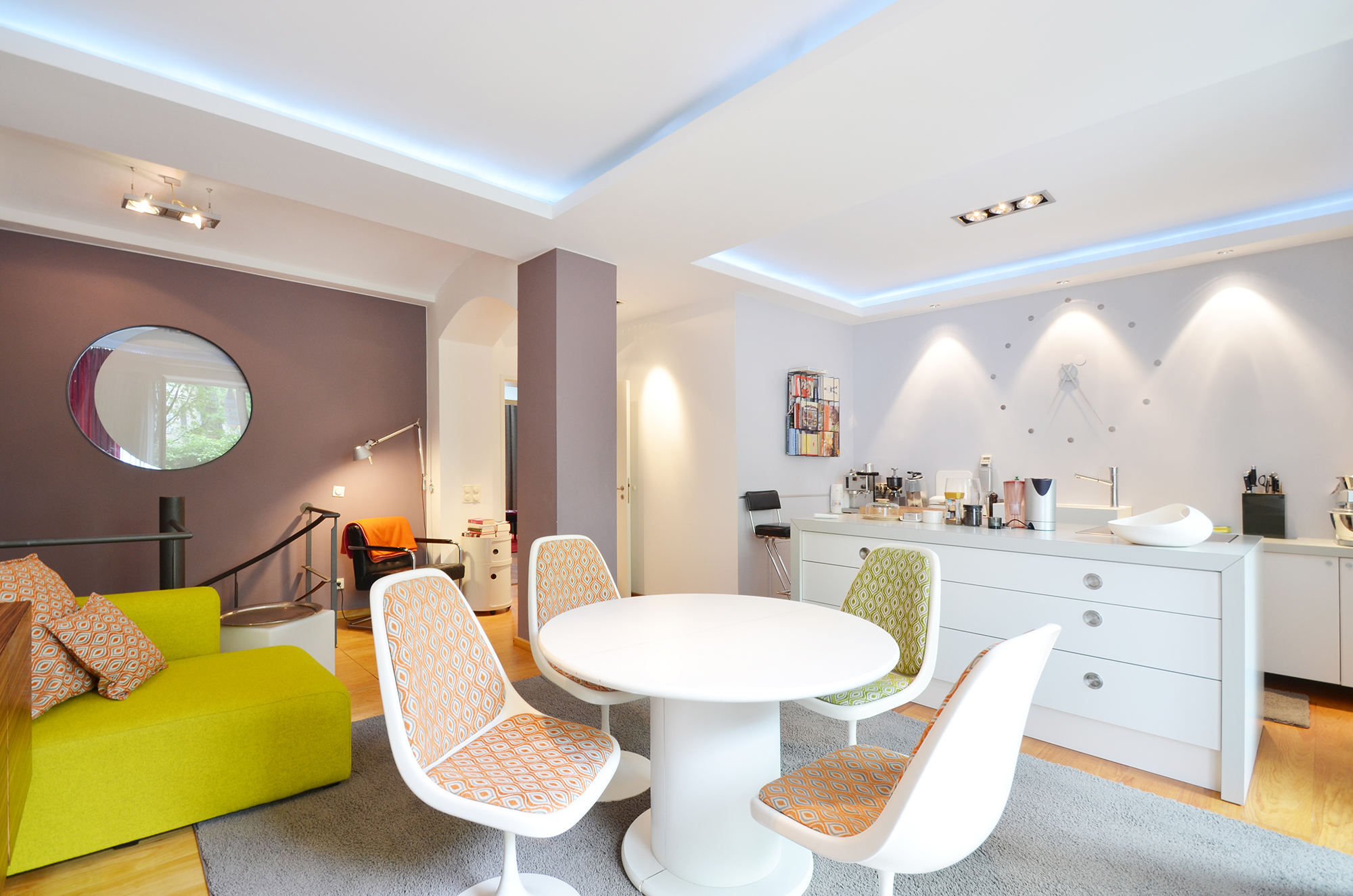 Villa at Lake Ammersee
This Villa near Lake Ammersee has a beautiful interior and views. The Villa is located in Dießen am Ammersee, Bayern. The Airbnb is the lower apartment of the villa and it stays 4.
The historic home has a relaxing interior with many open spaces. Guests can relax on the terrace or in the garden. Families can even make use of the swing and trampoline in the yard.
The nearby lake and home are beautiful in all seasons so you can enjoy the scenery no matter when you travel.
Lake Ammersee and the nearby town of Diessen are approximately a 15 minute walk from the home (900 meters). Munich is approximately 45 minutes from the home by car.
Click Here To Check Rates On Airbnb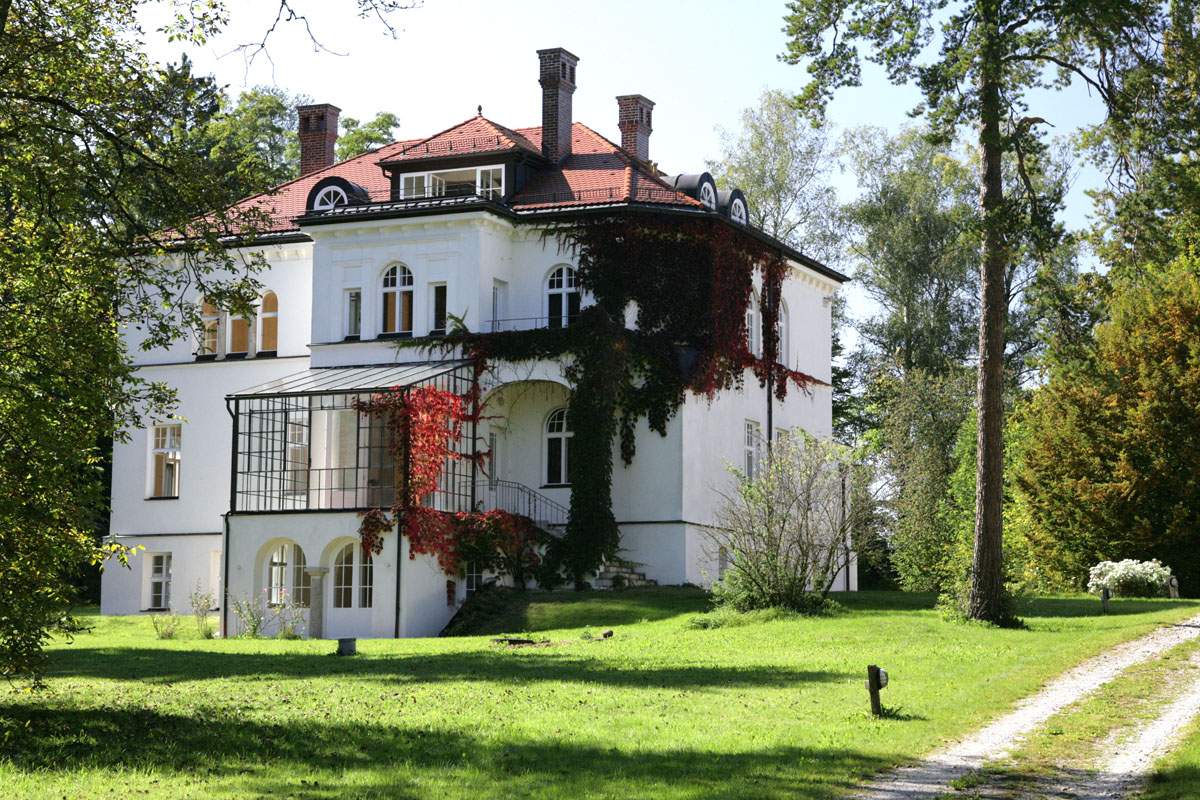 Forest Chalet on the Musenberg
There are many features that make this Forest Chalet one of the most relaxing Airbnbs in Germany. The home is located in Willingen (Upland), Hessen. The house includes an indoor sauna and Whirlpool tub. There is even a Jacuzzi on the deck so guests can better relax during their stay
The Chalet is secluded which makes it a great choice for anyone wishing to decompress. The surrounding nature is perfect for exploring or hiking, and the forest offers a quiet and calming atmosphere. The natural garden near the home is also a key component guests can use to unwind.
Click Here To Check Rates On Airbnb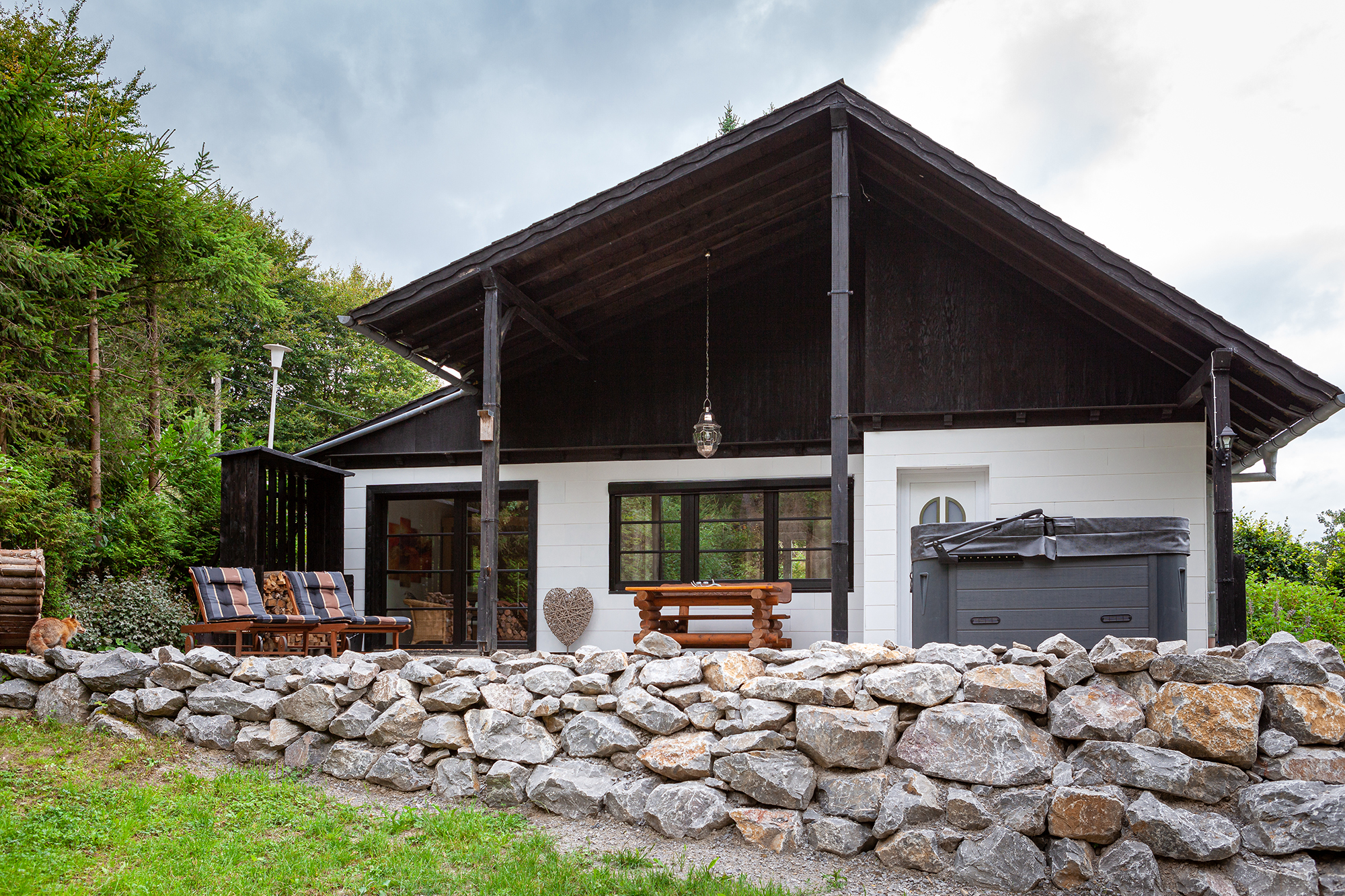 Romantic coach house next to the bridge of spies!
Built in 1922 and located in Postdam, Berlin this coach house has a romantic and intimate feeling perfect for couples. The home is located on the Jungfernsee and is not far from the famous Glienicke Bridge where "Bridge of Spies" was filmed.
The decor is rustic and homey with clear attention to detail. Guests also have access to the garden, and the Jungfernsee Lake is great for visiting or swimming.
This stay is located near many other historic sites in Postdam, but you won't have to sacrifice your comfort to have a memorable time.
Click Here To Check Rates On Airbnb
Art-filled Wonderland
Berlin is home to many unique and wonderful stays, but if you're interested in a colorful or artistic location the Art-filled Wonderland built in 1910 and located near Treptower Park in Berlin is definitely one to consider.
The decor is colorful and fun, but not overbearing. We highly recommend trying this Airbnb if you're looking to embrace or spark your creative side during your trip. The apartment stays 5. Guests also have access to the balcony, a perfect location to admire the courtyard and start your morning.
This is the perfect place for creative or artistic individuals who are looking to stay somewhere unique and imaginative during their stay in Berlin.
Click Here To Check Rates On Airbnb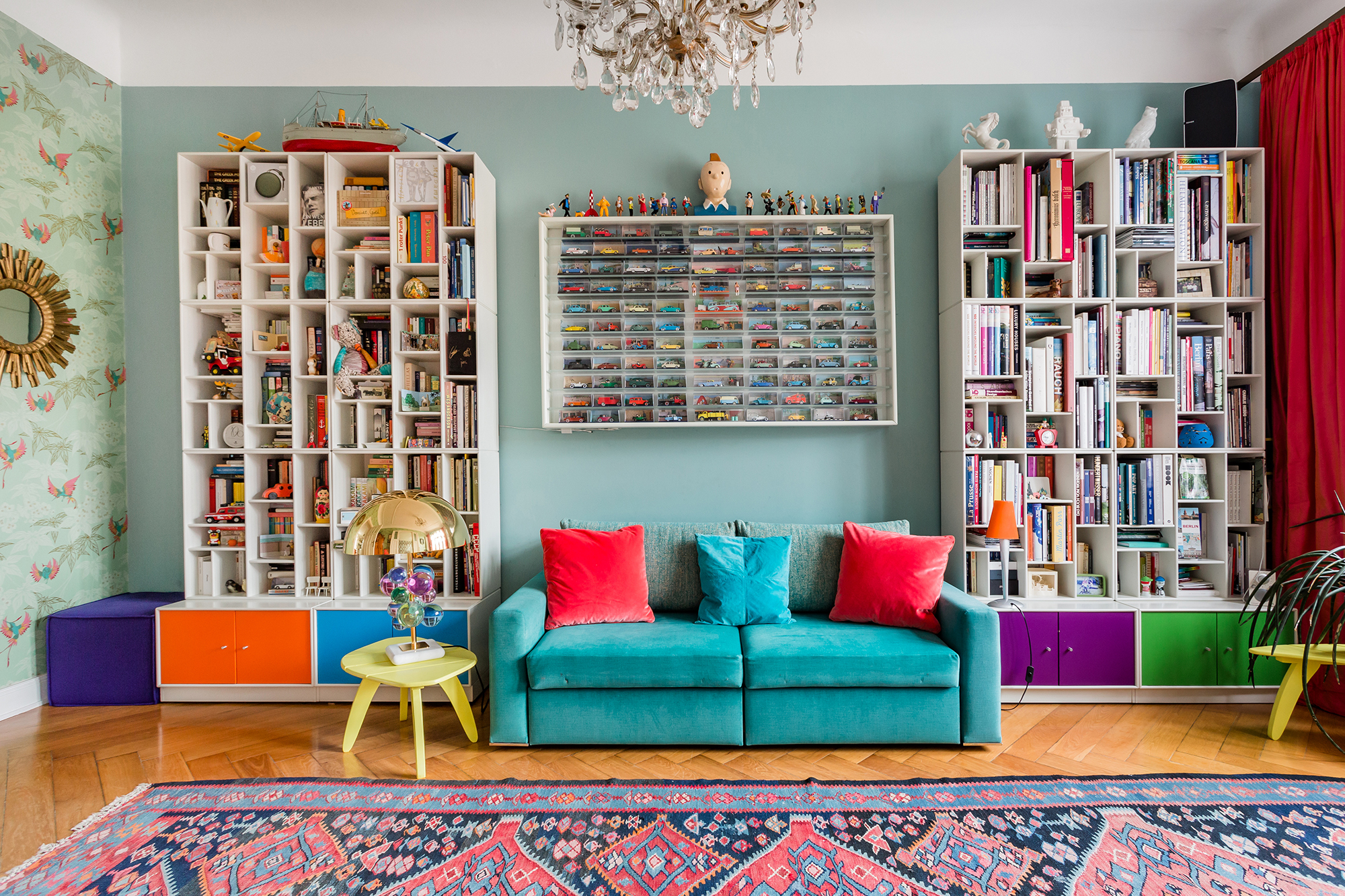 Maybach Apartment
Maybach Apartment offers guests a homey yet modern feeling during their stay.
It is located in Kreuzberg, Berlin. This apartment is located not far from two train stations, making it a prime location for those looking to explore the rest of Berlin. It is surrounded by many restaurants, bars, and shops. Guests also rave about the farmers market that is open Tuesday and Friday near the apartment.
The apartment stays four and comes with a fully equipped kitchen including the accent brick wall shown below.
Click Here To Check Rates On Airbnb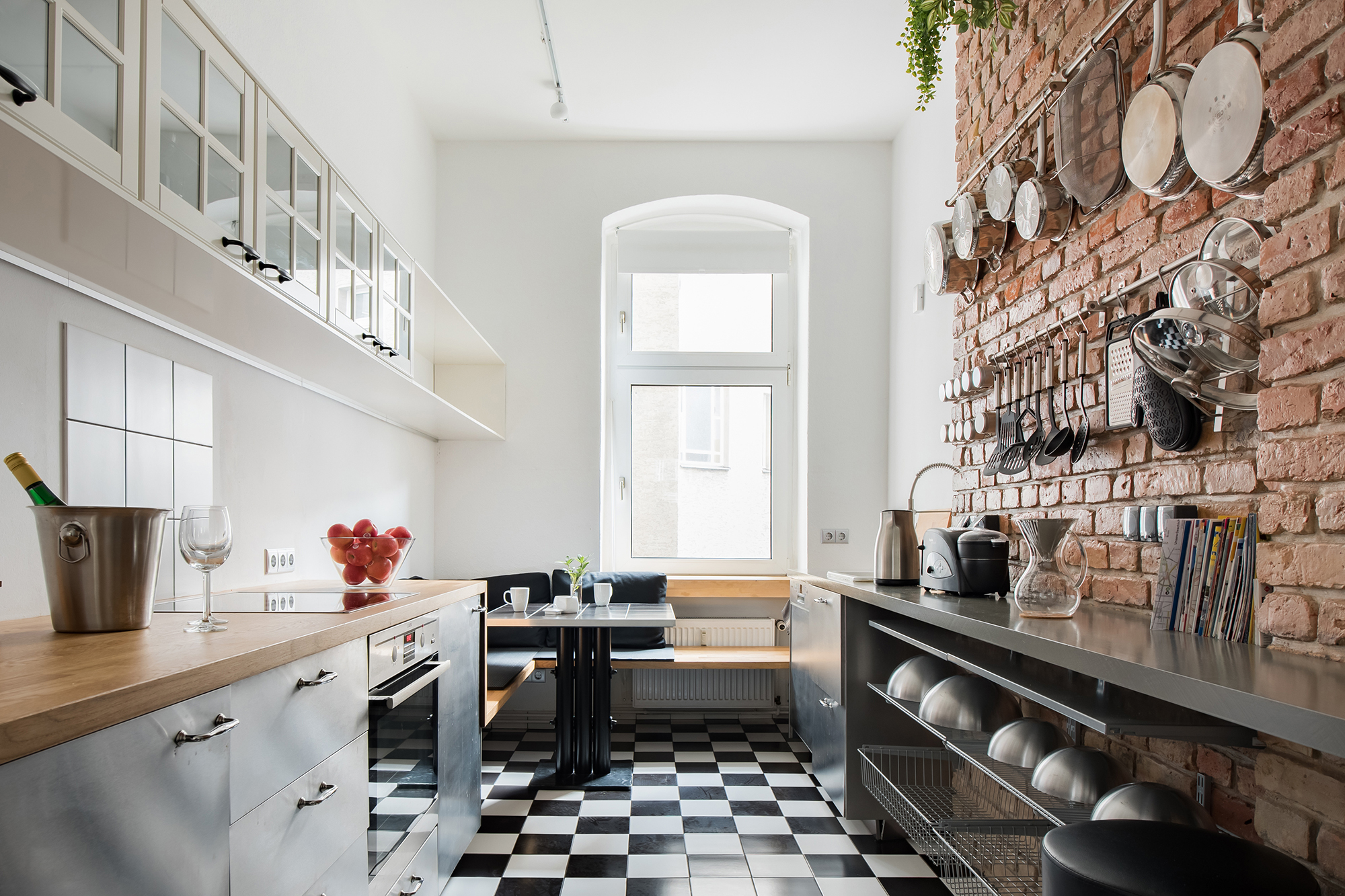 Vintage Circus Wagon
For a truly unique stay, a Vintage Circus Wagon from the 1960s is available in Reußenköge, Schleswig-Holstein. The wagon is parked in the surrounding garden, and it can accommodate 3 guests.
This cozy stay offers an intimate and relaxing stay for those wishing to experience the countryside and more secluded locations in Germany. Guests can relax in the carefully curated garden. Guests also have the option to take courses on the property including massage and yoga.
This homey wagon provides a tranquil experience for anyone hoping to take a breather and recharge during their trip, making it one of the best Airbnbs in Germany.
Click Here To Check Rates On Airbnb
Floating Houseboat in Boizenburg
We believe that the Floating Houseboat in Boizenburg/Elbe on the Mecklenburg-Vorpommern is a great fit for those who love being on the water. You can drift off to a restful sleep listening to the soothing sounds of the water.
The houseboat stays three and because it is on the water it is not suitable for children or pets.
The roof is a large terrace that guests may use to relax and take in the view. The houseboat also has a peddle-boat that guests are welcome to use to further explore the water. The houseboat cannot be moved as it has no drive.
Click Here To Check Rates On Airbnb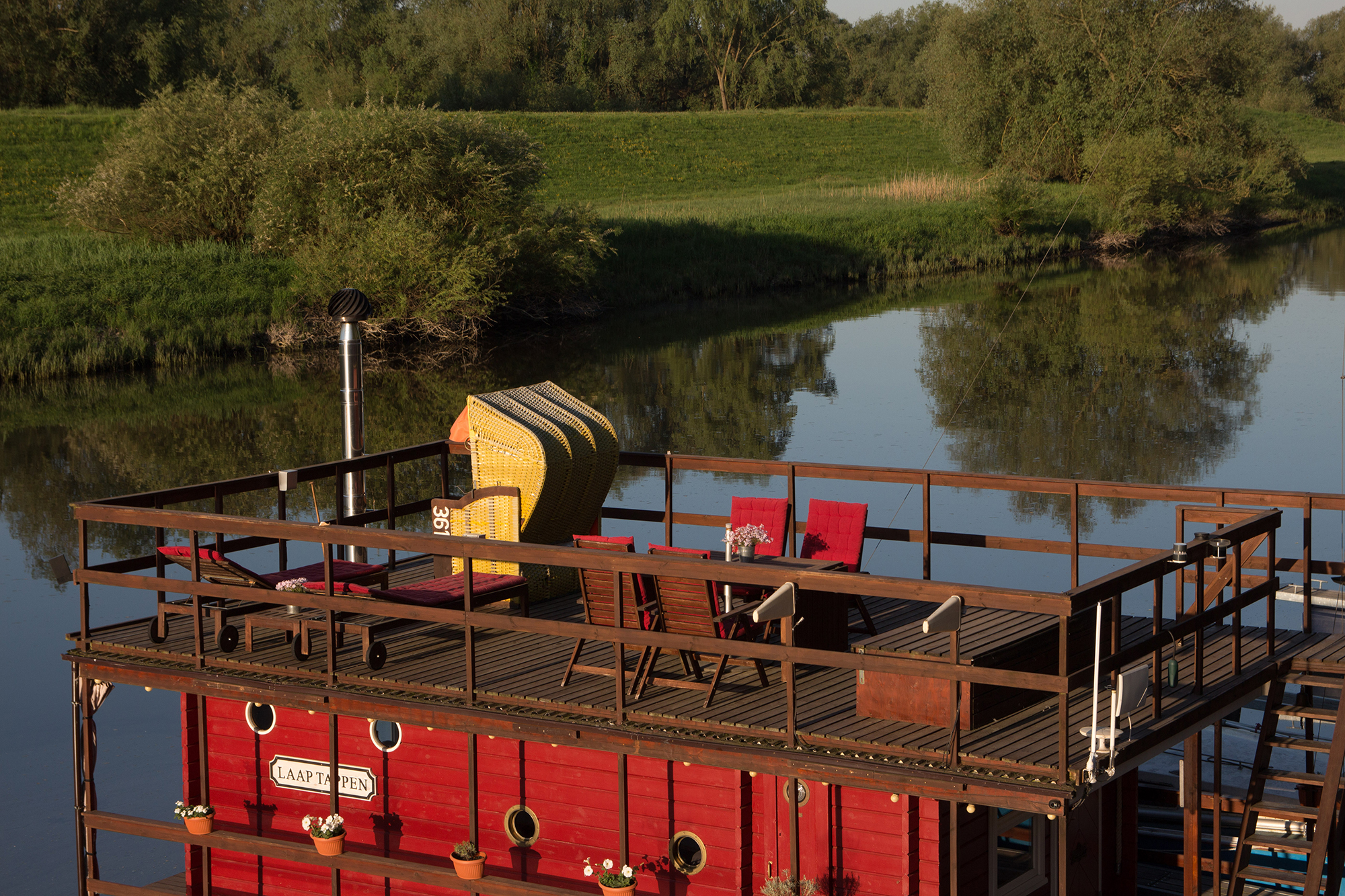 Colle Divino
If you're hoping to travel the Romantic Road during your trip to Italy we believe Colle Divino, located near Würzburg, Bayern, may be one to consider.
The house can stay two so it's perfect for a couple. Guests have access to the garden and terrace which provide lovely views of the surrounding vineyard. There are options to hike and walk nearby. The historic town of Würzburg, a stop on the famous Romantic Road, is located not far from the home.
The view of the vineyards and proximity to Würzburg make this one of the best Romantic Road Airbnbs.
Click Here To Check Rates On Airbnb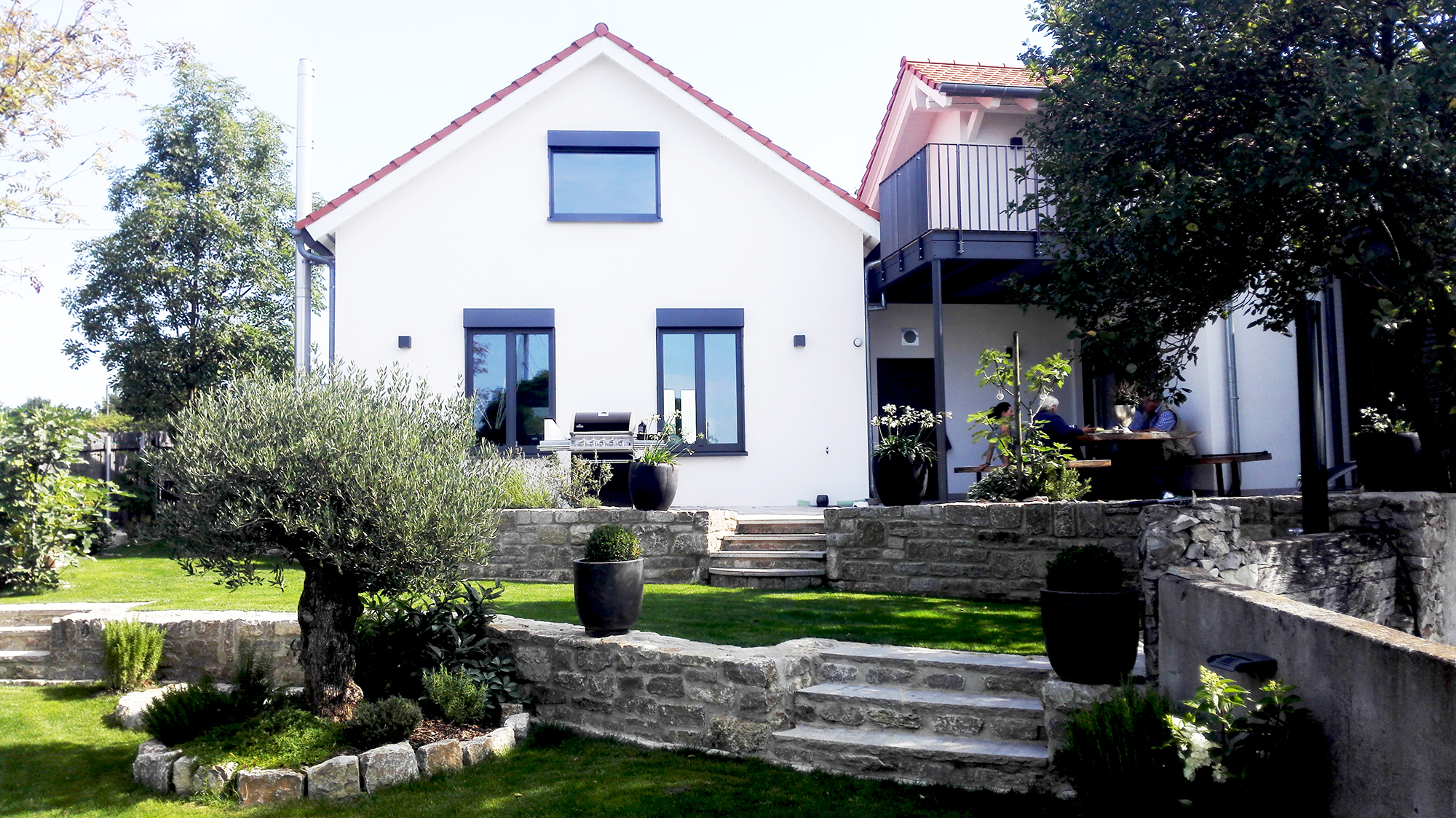 Two banks (Tiny House)
For couples looking for a more intimate location, we recommend this Tiny House in Neukieritzsch, Sachsen. The home is near the Hainer See, a lake that you can easily enjoy while taking walks or participating in aquatic activities.
You can sit on the terrace or directly on the beach to take in the view of the lake. The night sky is also visible from the bed through a porthole, perfect for stargazing. The size of the home also helps to provide a comforting and intimate feeling to guests.
The cozy size and breathtaking view make this Airbnb one of the best in Germany.
Click Here To Check Rates On Airbnb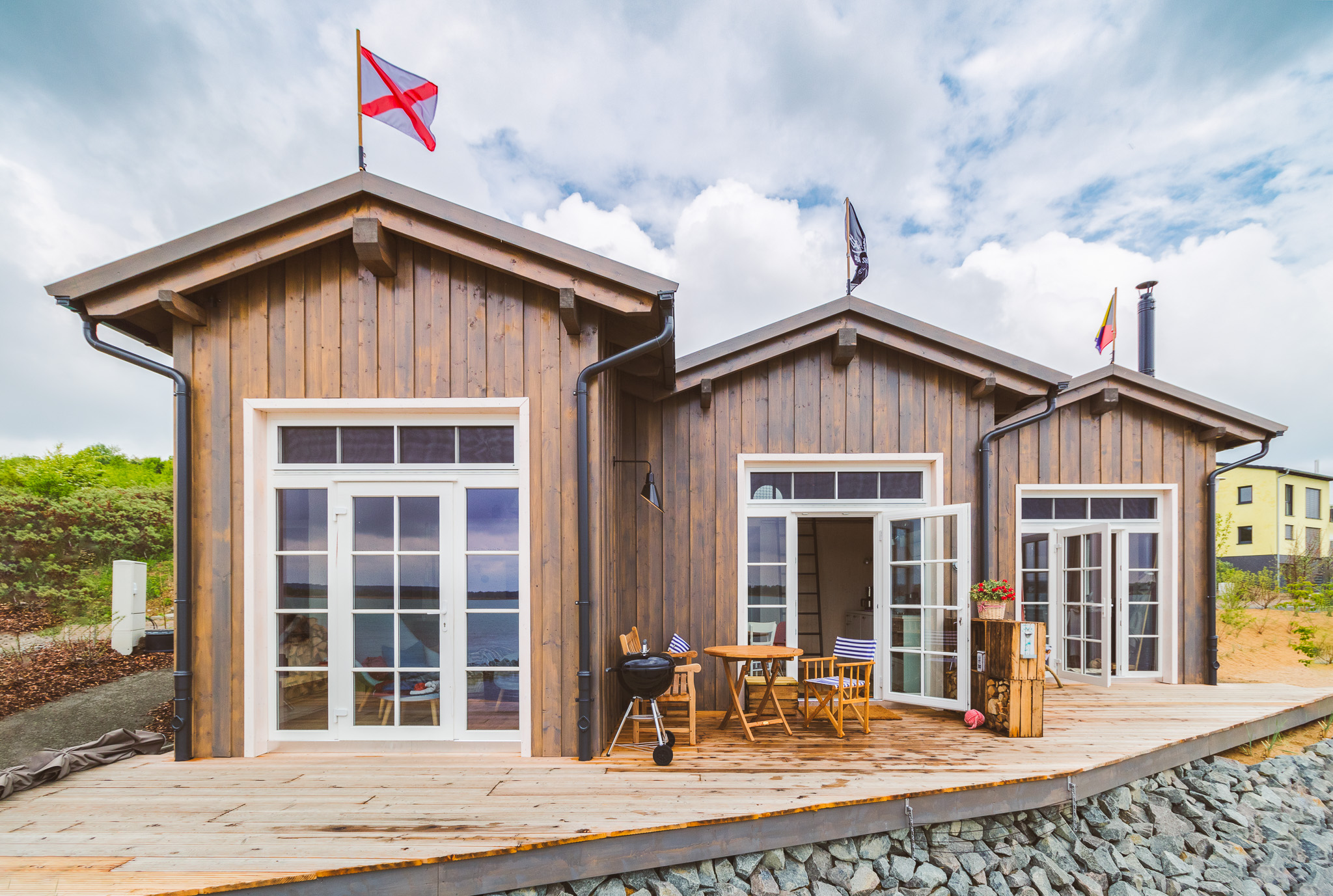 Luxurious Loft
If you're looking for somewhere to take a timeout and unwind we have just the thing. You can unwind in style during your stay in this Luxurious Loft in Ralingen, Rheinland-Pfalz. The loft includes a private spa and a whirlpool tub big enough for 2 among its many relaxing features.
The two-level apartment also has relaxation loungers to allow guests the chance to fully decompress. The decor and furniture included were carefully chosen to enhance the cozy and relaxing atmosphere. It's perfect for anyone looking to unwind and decompress.
The calming decor and soothing features make this one of the best Airbnbs in Germany.
Click Here To Check Rates On Airbnb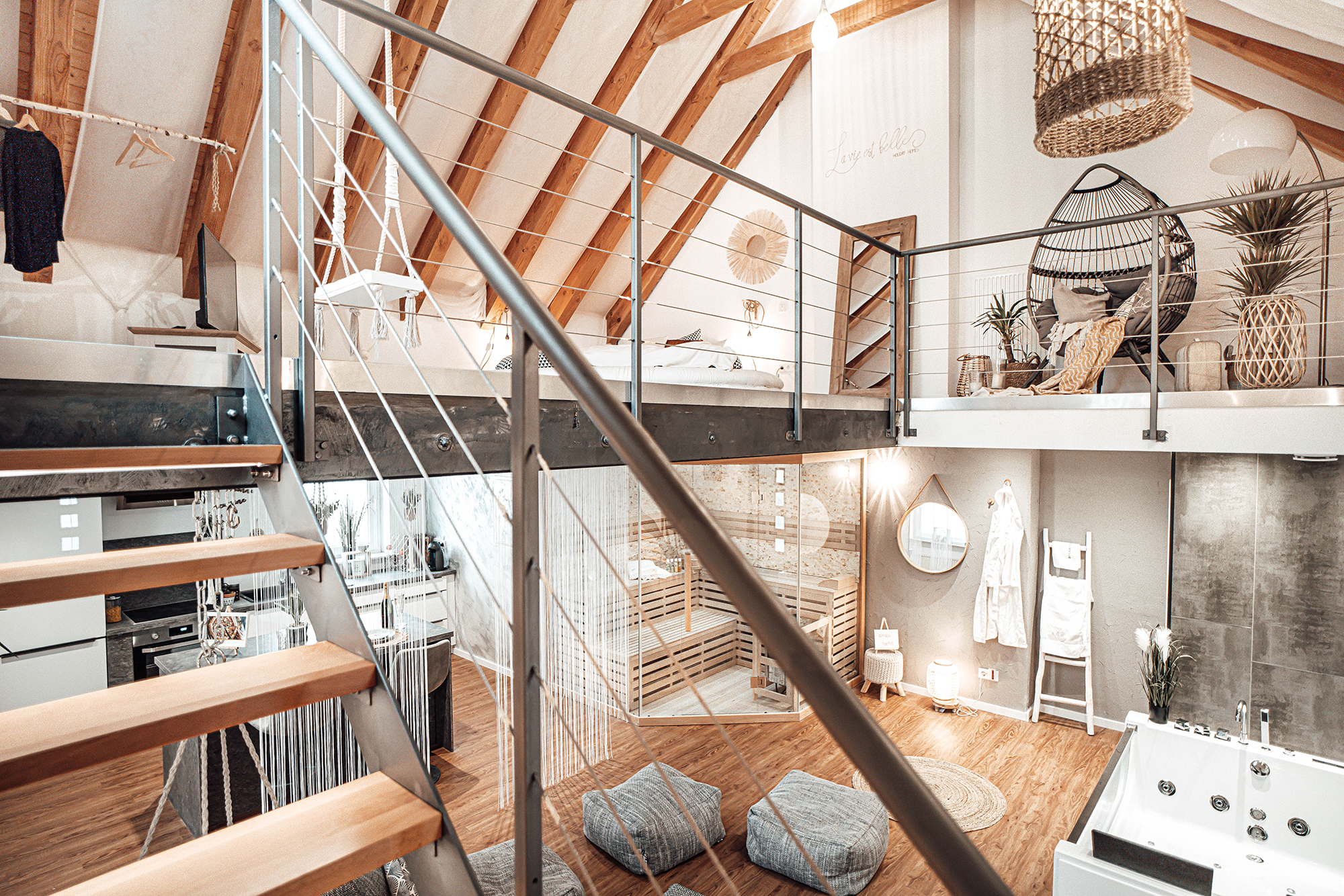 Schloss Bamenohl
If you're looking for a luxurious stay we have one fit for royalty. Schloss Bamenhol is located 2 hours from Frankfurt and is the perfect stay for those who enjoy unwinding in style. Nothing says luxury quite like resting in a castle.
The home is over 700 years old and the Vicounts von Plettenberg have lived there since 1433. The home is surrounded by an English garden complete with 150-year-old trees.
This is a perfect, romantic location for couples who are looking to get away and have a weekend to themselves. There are many opportunities to immerse yourself with nature in the surrounding area including hiking, biking, and skiing.
You'll definitely feel like royalty during your stay at this historic home.
Click Here To Check Rates On Airbnb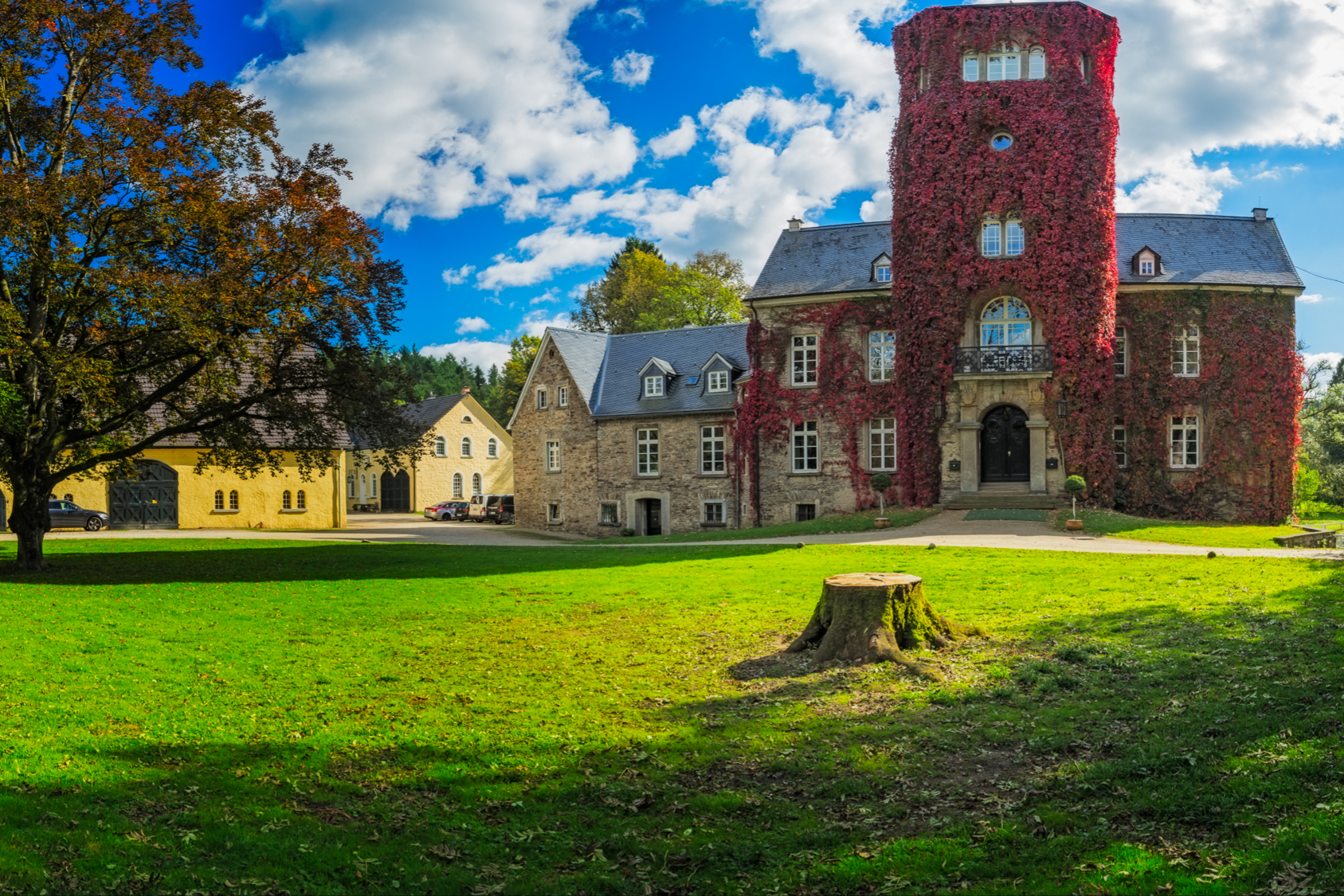 We know you have many options when looking for a place to stay in Germany, although we hope that our choices for the best Airbnbs in Germany can help. If you decide to rest at any of the Airbnbs that we include we know your trip and your stay will be a remarkable one.