Do you ever spend time wondering what airports of the future will be like? Air travel is relied upon as a quick means to take you across the globe in a matter of hours. Even though it has been easier than ever before to find cheap flights to anywhere, flying can still be stressful. From trouble with luggage, stressful crowds, and tasteless airplane food,  many people are hesitant to travel via airplane for one reason or another. 
Like everything in the modern world, many resources are being devoted to making air travel more comfortable, convenient and environmentally friendly. Many airports already excel in one area, but passengers aren't willing to settle for average. New airport innovations that make air travel easy and enjoyable are already being tested and are just around the corner. Make sure to keep your eyes on the trends so you know what to expect from the airports of the future.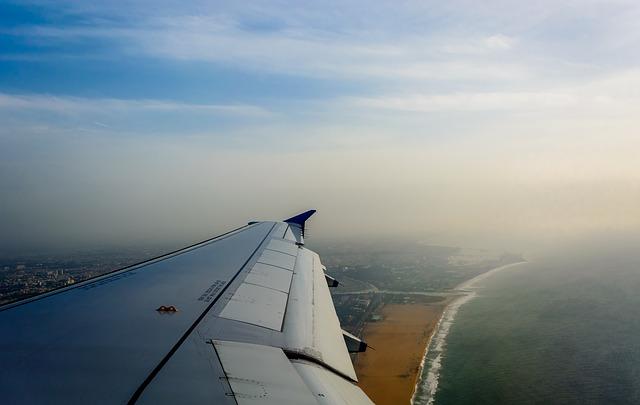 5 Things To Know About Airports Of The Future
#1: High-tech baggage solutions will keep your luggage safe
Lufthansa and RIMOWA jointly launched the RIMOWA Electric Tag, and it has since been adopted by a few other major airlines. The tag is part of a specially designed suitcase. By checking in online, the special screen on the case will display all the details that a traditional paper tag does. This allows you to check your luggage in from anywhere and means you can avoid ultra-long lines to check in your baggage.
Other companies are creating suitcases that you can track on your smartphone. Intelligent alarms on this luggage are expected to considerably reduce theft at airports, as they'll alert the bag owner if anyone tampers with them or collects them illegally. Safety will be a key element in airports of the future.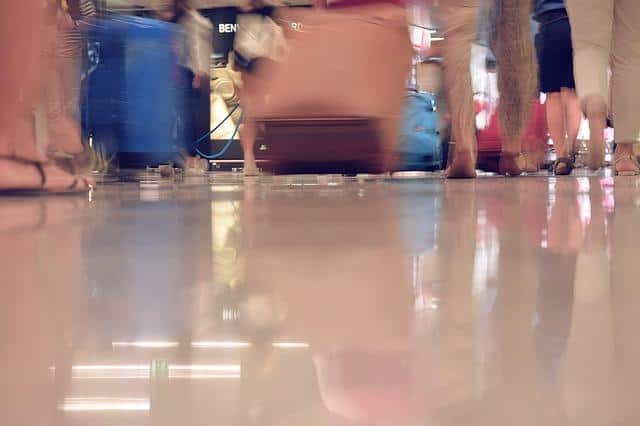 #2: Self-service kiosks with biometrics will speed up your experience
Airports have been making use of bag drop facilities and self-service check-ins to make catching flights smoother for some time, and biometric technology is expected to take this to the next level. It should not only make check in and boarding more seamless for passengers but more secure too. At Auckland Airport, for example, Air New Zealand installed biometric-enabled self-service bag drop units where an embedded camera captures an image of the passenger's face. As this technology evolves it will mean you don't need to present boarding passes or other security documents, such as passports, as you are processed for your flight in airports of the future. This should make the process move a lot more swiftly which is never a bad thing!
#3: Robotics and artificial intelligence will be there to serve you
Artificial intelligence is gaining a popularity that won't soon slow down especially when it comes to airports of the future. Machine learning means that customer-facing robots in airport terminals are improving and becoming more common. More skills are being installed in the robots, such as Spencer the Robot at Schiphol Airport. This robot is able to direct passengers to departure gates. In time, it is hoped that such robots will be able to recognize human emotions and respond appropriately Are you excited or slightly terrified by this possible innovation being installed in airports of the future?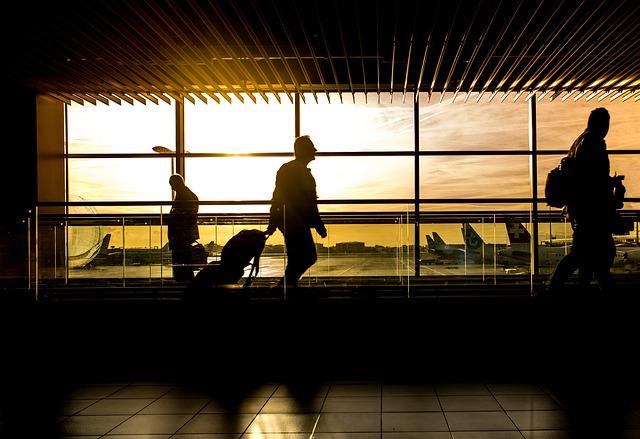 #4: Data mining will help airports respond to customer needs faster
Big data mining in the air travel industry will allow airports and airlines to respond to customer needs faster and more efficiently. Data scientists are becoming more and more adepts at spotting trends quickly, and airlines such as Emirates and EasyJet are already taking advantage of this. This should help deliver the services passengers want during flights, in check-in lounges and in airports as a whole. Having a robust knowledge of the travelers who pass through airports of the future will help companies travelers what they want.
#5: Customers will be empowered and in control
Customer empowerment is really the trend that brings everything together. After all, the point of any improvement is to make things better for those of us lucky enough to move around different parts of this wonderful world. All of these trends will help passengers to feel in control of their own journeys and will help them to give feedback to influence their future explorations. With the improvements in the airports of the future, the world truly will be your oyster!
What innovation are you most excited to see in airports of the future? Let's discuss in the comments! 
Pin this post: