Visiting beautiful castles in Europe is something we love to do when traveling abroad. After all, Europe is the birthplace of the castle, a massive and beautiful structure with stunning architectural features. Since we have yet to visit all the beautiful castles in Europe, we reached out to the online travel company Justfly for help in creating this post. Justfly assured us that the below castles are indeed the most magical ones in Europe and also reminded us that Justfly Reviews will provide us with a peek into the different experiences of past Justfly users. 
5 Beautiful Castles In Europe You Have To Explore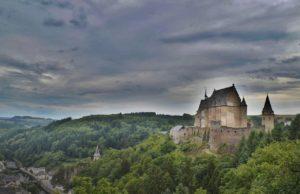 #1: Neuschwanstein Castle
Constructed on a hill above the village of Hohenschwangau in southwest Bavaria, Germany,  Neuschwanstein Castle truly holds its own as one of the most beautiful castles in Europe. When we visited last year we learned that the European castle was built in 1869 with a nod to medieval architecture, after the Romanesque Revival style. The towering spires and towers were the refuge for their reclusive king, but the castle was opened to the public after his death. First-time visitors may recognize that the structure served as the inspiration for Disneyland's Sleeping Beauty Castle. As Disney lovers, this was a particularly fun fact!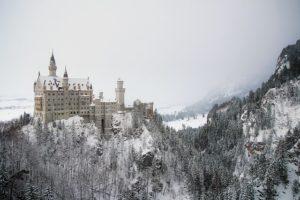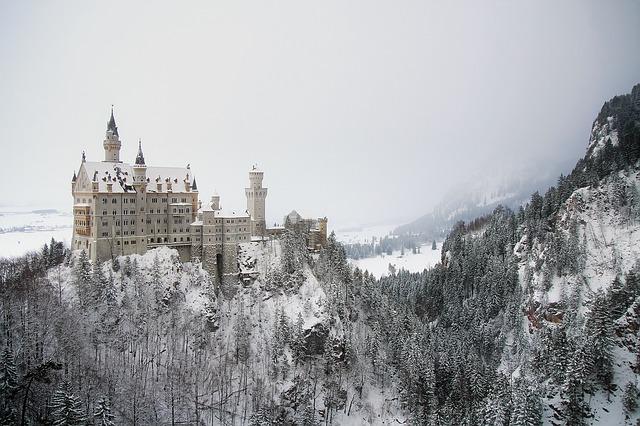 #2: Brodick Castle
Brodick Castle had once been a fortress that protected the lands of the English Dukes of Hamilton. It traces its roots to the times of the Vikings, serving as a fortification from them. Its art collection, drawing room, walled garden, and rhododendron collection are legendary and a few of the many reasons Brodick Castle is one of the most beautiful castles in Europe! 
#3: Pena Castle
Located on a hill among the Sintra Mountains, Pena Castle can be seen from any point in the Park, and from Lisbon and most of its metropolitan area. Considered as one of the best expression of 19th century Romanticism in Portugal, it derives a style after Manueline and Moorish architecture. We just love the yellow exterior and ornate architecture, don't you? The site on which Pena Castle stood had been an object of fascination for members of the Portuguese royal family; Ferdinand and his Queen Maria II were actively involved in its construction and decoration, suggesting medieval and Islamic elements.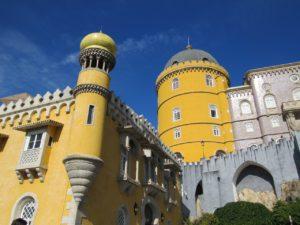 #4: Alcázar of Segovia
Alcazar Castle looks like it hopped straight out of a Disney fairytale! It features spires, towering turrets, and a distinctive shape that looks like the bow of a ship. Like Neuschwanstein Castle of Germany, Alcázar of Segovia – literally, "Segovia Castle" –  was the inspiration for Cinderella's castle. Aside from being an integral part in the Disney kingdom, iIt was a favorite residence of the monarchs of Castile and played important roles in Spain's royal family and history.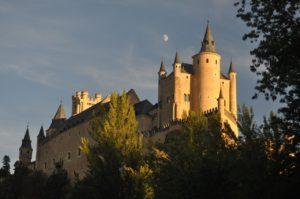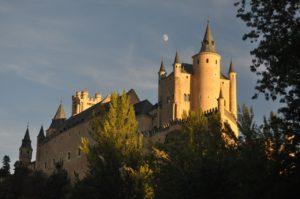 #5 Bran Castle
Did you know that Bran Castle has close ties to Dracula's Castle?  It was originally built by the Knights of the Teutonic Order in 1212. Its legend is steeped with mystery and intrigue, making it a haunt for Romanian nobility and an endless source of fascination for the fans and lovers of beautiful castles in Europe. Would you spend the night here?
A visit abroad wouldn't be complete without visiting one of these beautiful castles in Europe! We love that these castles hail from different regions in Europe showcase different periods and architectural styles. We can't wait to check more castles in Europe off of our bucket list!
Have you visited any castles in Europe? Which one has been your favorite? If you haven't visited, which castle is on your bucket list? 
Pin this post: