Do you dream of visiting one of the many fairytale villages in Europe? Most European countries are chock full of magical villages just waiting to be explored. Since there are so many storybook towns in Europe, we had to narrow it down to this mix of well-known places and off-the-beaten-path villages. These dreamy fairytale villages in Europe are just waiting to be visited! Don't forget to add these cute villages to your European bucket list!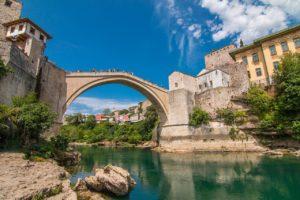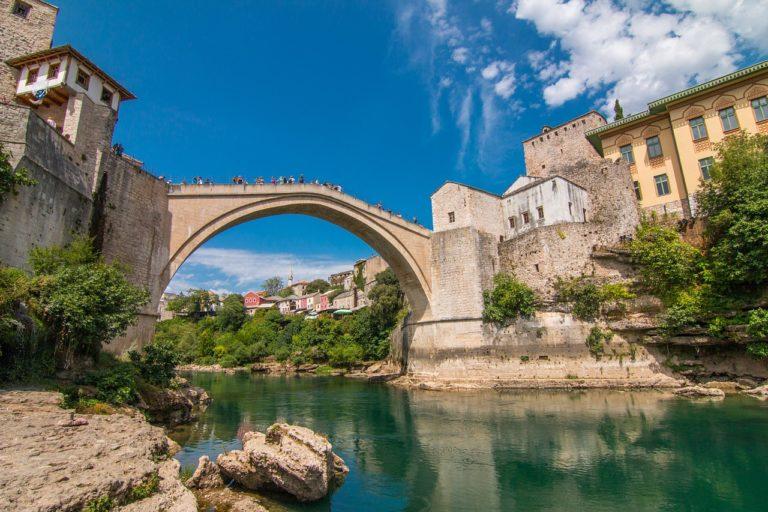 6 Fairytale Villages In Europe You Must See
#1: Colmar, France
The small town charm of Colmar in the Alsace region of France is the ultimate fairytale village! That is because it is one of the most beautiful places in Europe, and is said to be the inspiration for Disney's "Beauty and the Beast" village. The quaint town blends german-inspired architecture with distinctively french decoration and cobblestoned streets. What a wonderful place for a romantic trip in Europe, right?!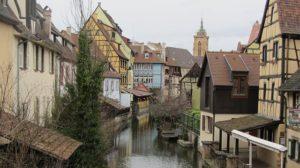 #2: Reine, Norway
We are obsessed with cold places [or so it seems] and Norway is home to many stunning villages in Europe. Reine, located to the North of the Arctic Circle, is a quaint and picturesque fishing village that offers a terrific view of the Norwegian Sea. This fishing village is hidden on the island of Moskenesøya in the Lofoten archipelago, which has been called the "soul of Norway." Reine's magnificent mountain backdrop and smattering of colorful wooden cabins characterize its rustic appeal. Since Norway can be expensive to visit, online companies such as Flighthub help you find the cheapest flights possible. Alternatively, Can't you just see Queen Elsa from Frozen visiting here?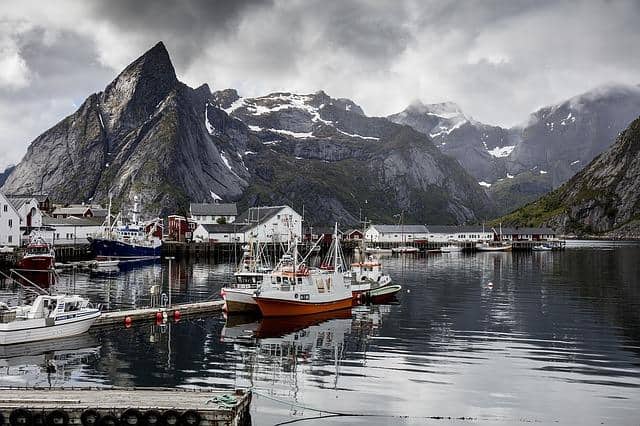 #3: Albarracin, Spain
This village in Europe is widely touted as one of the most charming in all of Spain. Albarracin is perched upon a hill overlooking the waters adding to its charming nature. Walking through this preserved town's narrow streets and winding lanes will make you truly feel like you have stepped into a storybook! Make sure to add it to your Spain itinerary for an unforgettable trip!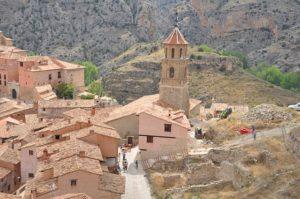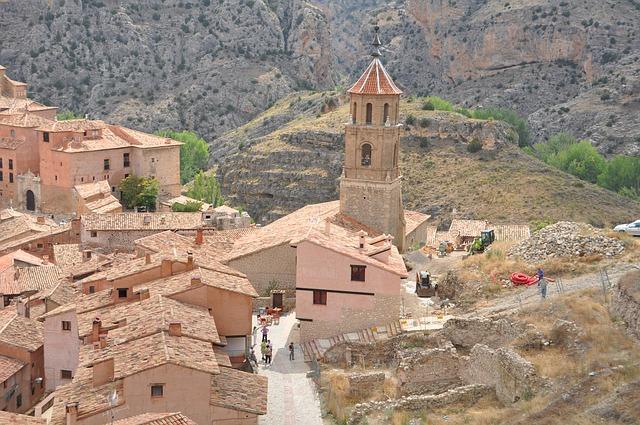 #4: Bibury, England
Bibury, in England, is set in the hilly Cotswold region near the River Coln. The town is full of ancient stone cottages with steeply sloping roofs and adorable little meadows. If you have ever wondered what it would be like to live in a small village in England, Bibury is the perfect place to visit.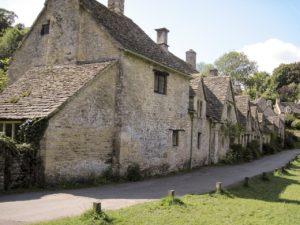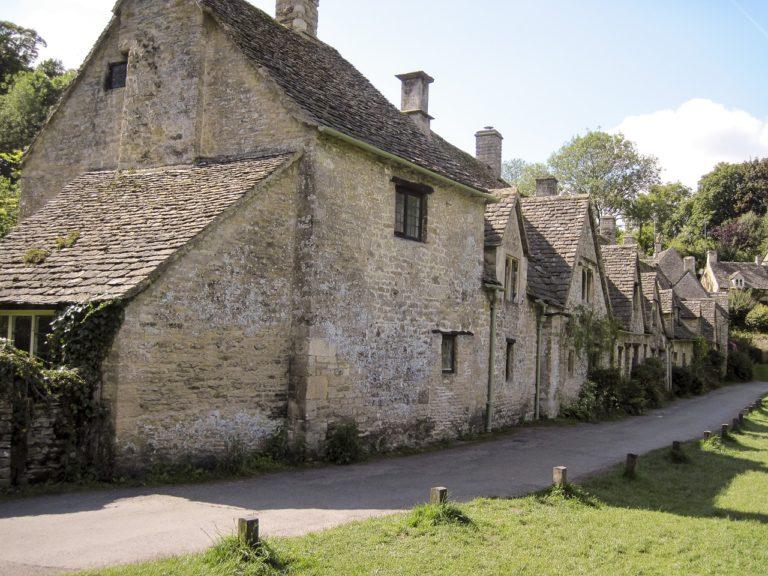 #5: Hallstatt, Austria
Although Hallstatt has become super touristy as of late, it is still one of the most charming villages in Europe! Hallstatt is pretty expensive to visit, but it is one of Austria's most popular destinations. There is just something epic about this old mining town nestled between the alps and it is a bucket list destination for many. Since Hallstat can be expensive to visit, online agencies such as Flight Hub or well-executed searches on your own can help you find the best deals on affordable airfare.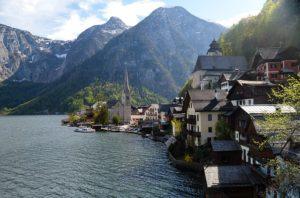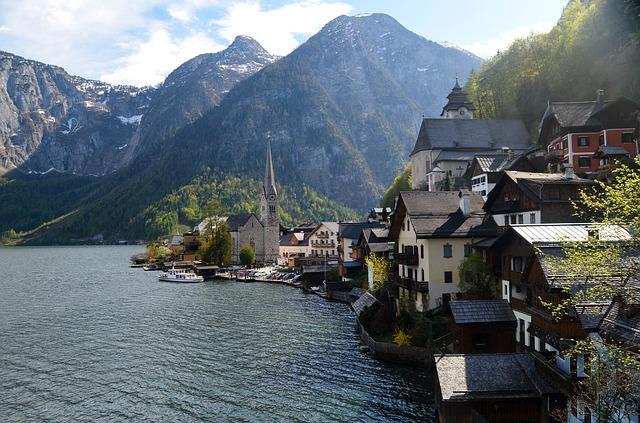 #6: Bled, Slovenia
Unsurprisingly, Bled boasts Lake Bled as its biggest attraction. Located in northwestern Slovenia, Bled offers fairytale charm and an array of water activities on Lake Bled. There are so many things to do in Bled so there is truly something for everyone! When visiting Bled, make sure to walk the shores of the lake, visit the small Baroque church, and visit their medieval hilltop castle. Like Hallstatt, Bled has rocketed to the top of the list of must-see villages in Europe and it is easy to see why.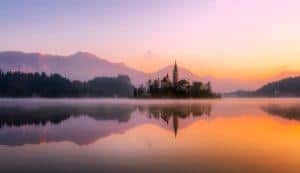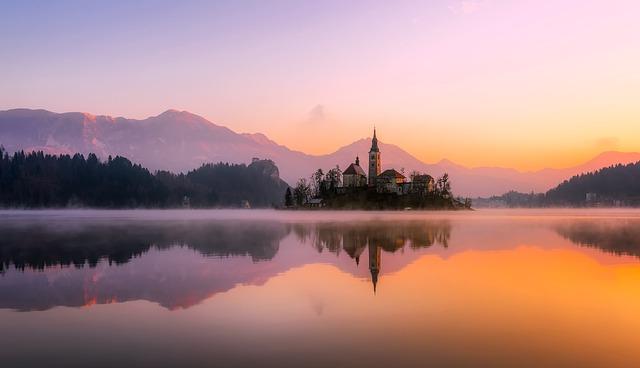 What is your favorite fairy tale village in Europe? Are there any villages in Europe that are on your bucket list? Let us know in the comments!
Pin this post: