Have you been looking to spend a 3-day weekend in Seattle, but are not sure what to do while you're there? Don't worry, we have you covered!
Seattle is known for a wide range of things such as it's lush forests, coffee, hiking, its music scene, rain, outdoor markets, restaurants, bars, and glassblowing. This wide range of options can make planning your Seattle trip a bit overwhelming.
However we have taken the time to help you plan your trip to this beautiful outdoorsy city. This way you can enjoy the city to its fullest! This Seattle itinerary is a great for a weekend trip and we know that you will truly enjoy what this city has to offer!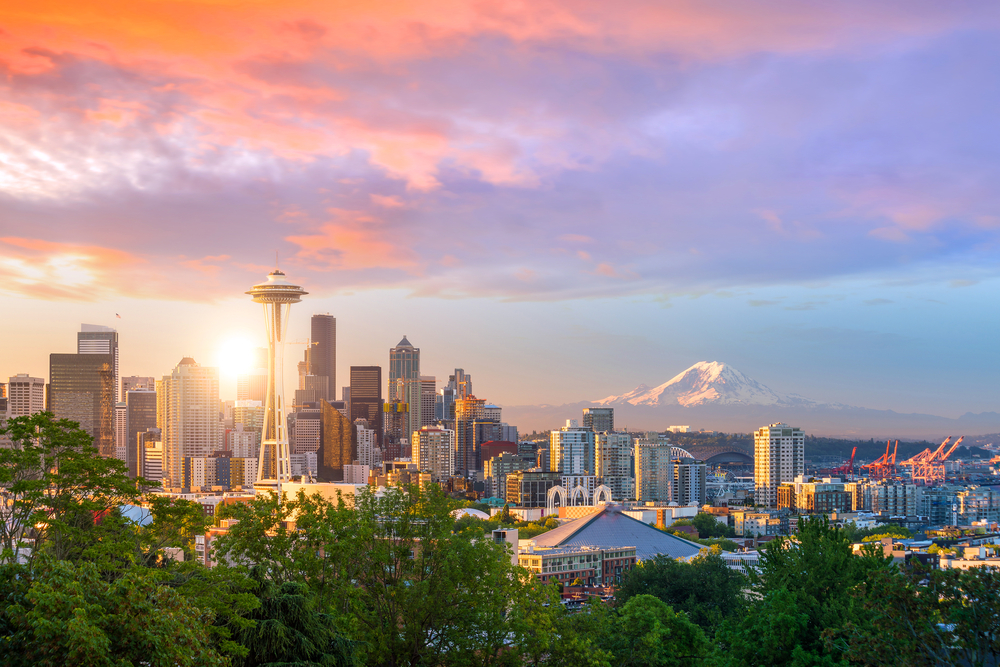 The Ultimate 3-day Weekend In Seattle Itinerary
Getting to Seattle
Getting to Seattle is not too hard. You can fly into the primary airport which is Seattle-Tacoma International Airport (SEA). There are multiple airlines that now fly directly into Seattle. And from Sea-Tac Airport you can easily take the Link light rail directly from the airport to most major areas in the city if you do not want to rent a car!
Alternatively, you can always drive into Seattle and make it a road trip! There are a lot of amazing things to see on your way to Seattle. You could make a plan to drive from where you are and have Seattle a primary stop!
Getting Around During Your Seattle Weekend Trip
When you are looking for things to do in Seattle, obviously you want to consider how you will get around. Fortunately there are a plenty of options on how to navigate around Seattle.
One of the best options to get around Seattle is the public transit. Seattle offers a great public transit system that is constantly growing. You can either take the buses or you the Link light rail. Between the two options, if often does not take long to get from one place to the next!
Another option is using something like Uber or Lyft when you are going outside of walking distance. A lot of places are easily accessed via walking, however some of the hills downtown can be a bit much, so having a back up plan is always a good idea!
Finally, you could always rent a car if you prefer. However navigating downtown and paying for parking can add up, so do keep that in mind. If you want a car to leave the city you could consider using something like a Zipcar instead!
No matter what you choose, there are an array of options. Seattle is a fun city to explore, just be sure to weigh your options for getting around! Make sure to pack your umbrella and check out the best time to visit Washington State!
Day 1: The City
Stop 1: All Things Coffee
You cannot go for a weekend in Seattle without enjoying what is at the heart and soul of it. That is the array of coffee shops. If you want coffee done right, try it while you are in Seattle!
If you love Starbucks, then you can go to the original location off of Pike Place. Sometimes this location can get a little bit backed up with its line, so you can always simply take a look around and go to another Starbucks location to grab your coffee!
Another option is the Starbucks Reserve a little up the street on Pike and Minor. This location is known for being bigger and a little more of an extravagant vibe. The coffee is also their reserve beans, so it is a bit more appealing to true coffee purist.
If you enjoy a well done shot of espresso, Elm Coffee Roasters may be right up your alley. Cherry Street Coffee is another local coffee shop worth checking out. If you love lattes and want to check out some fun latte art then you should check out Moore Coffee Shop downtown.
No matter what coffee shop you decide to stop by, you cannot go wrong. Seattleites take their coffee seriously, so pretty much any place you go is a guaranteed great cup to enjoy!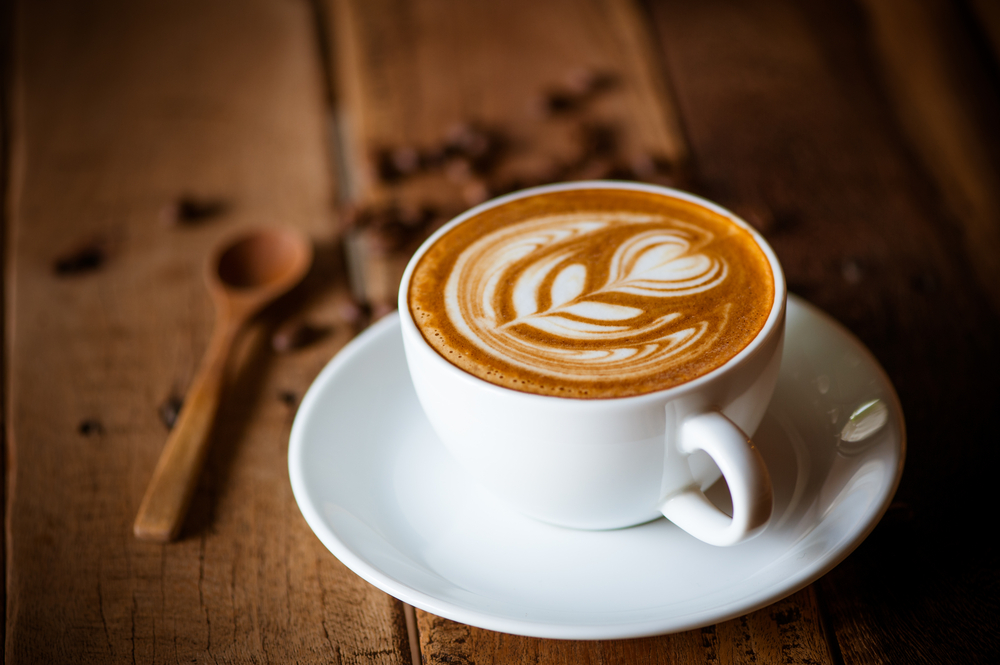 Stop 2: The Space Needle
The Space Needle is often referred to as the Eiffel Tower of the Pacific Northwest. So it is certainly something you do not want to miss out on seeing!
There are a couple of ways that you can approach seeing the Space Needle. You can book a local Seattleite tour guide to take you to all the main attractions. This would include the Space Needle! How fun to see the city from a locals eyes!
Another option is to book a City Pass. This gives you access to see some of the main attraction points of the Seattle area. One of these attractions included is the Space Needle viewing deck. Alternatively you can enjoy the restaurant that is up in the Space Needle. This gives you automatic access to the viewing deck of the Space Needle before you go dine.
No matter which way you choose to enjoy the Space Needle, you should include this on your list. It is the most notable building and one of the best things to do in Seattle!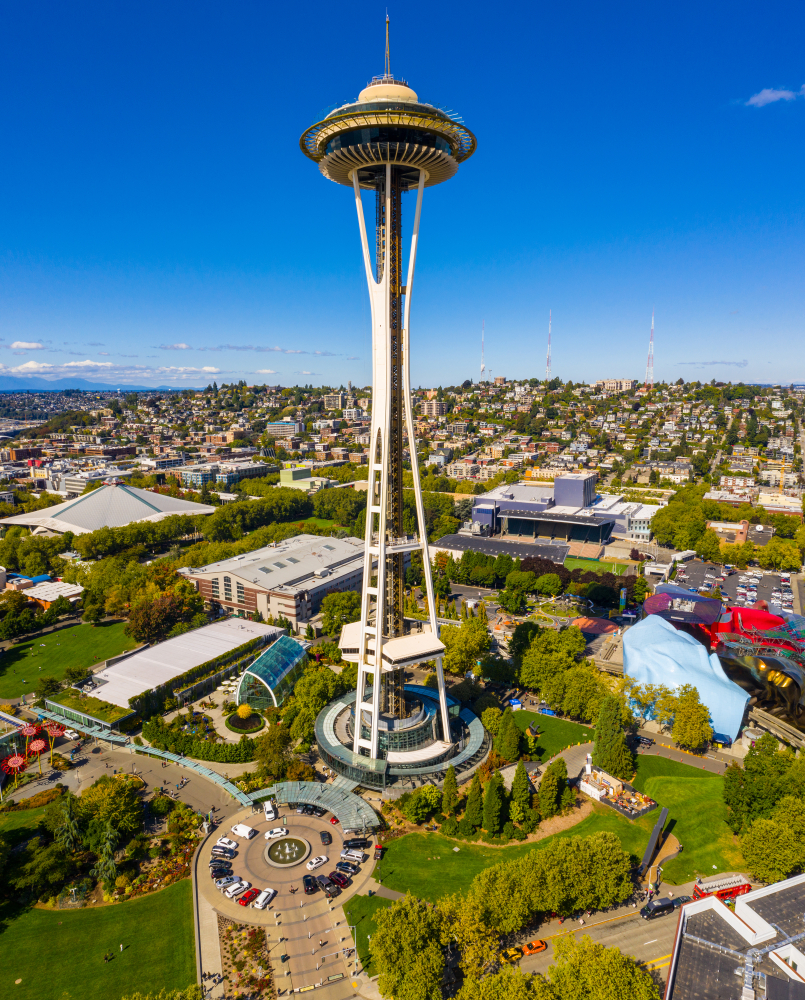 Stop 3: The Culture of Pike Place Market
While you are planning your trip to Seattle, you have to include Pike Place Market. The Market is well known as the place that you can see the people in the fish market throwing fish. It is a fun thing to experience, and you should make the time to visit!
One fun way to experience Pike Place Market is to do a guided tour with a chef. With this guided tour you can enjoy a culinary adventure of Pike Place! It is a fun and unique way to enjoy The Market.
While you are wandering around Pike Place be sure to visit places like Rachel's Ginger Beer, visit the iconic Gum Wall, peruse the many local food stands, enjoy the beautiful flower bouquets, visit Le Panier bakery, or Three Girls Bakery. There is so much to do at Pike Place Market that you can spend most of the day simply wandering around and enjoying all the local activities!
Don't forget that one of the best things to do in Seattle is to experience their cocktail bars. Zigzag is known for bringing The Last Word back to the cocktail world. It is a bar that is worth stopping by. For something a little different you can try Rumba, which is a tiki bar!
Pike Place Market is where so much of the heart of Seattle lives. While you are visiting, you should take the time to truly enjoy the local culture of this place. You will not be disappointed!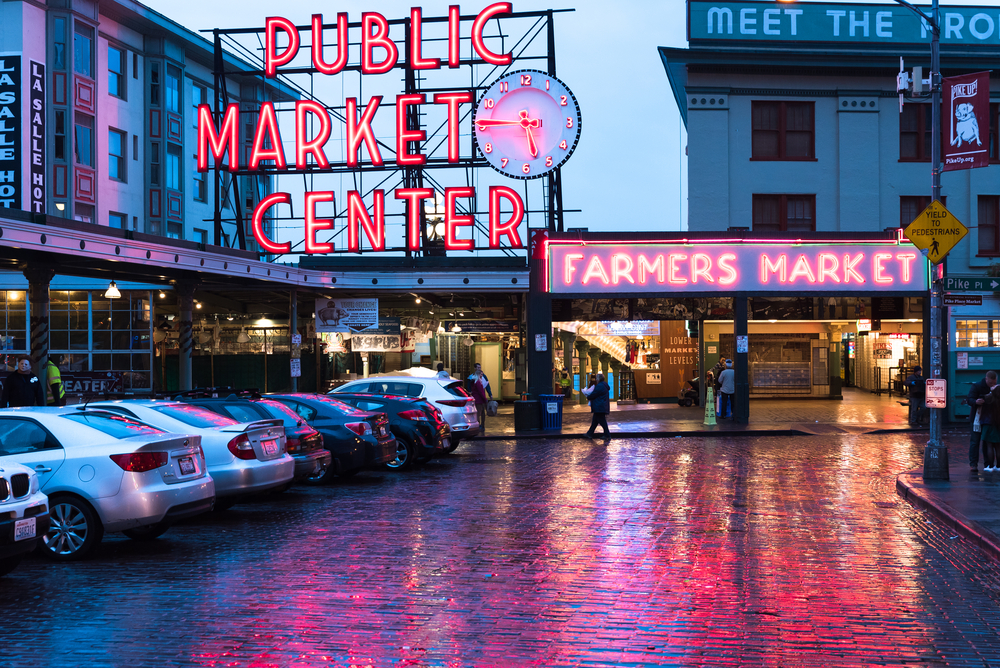 Stop 4: Fremont
To have the perfect weekend in Seattle, you have to make the time to stop by Fremont. This area of Seattle if a little weird and quirky, but such a fun area to explore!
The first stop while you are in Fremont is definitely the Fremont Troll. You can find him lurking around the north side of the George Washington Memorial Bridge. We recommend taking public transit or an Uber if you can, because parking can be difficult to find in this area!
After you visit the beloved Troll, be sure to visit one of the funky coffee shops, small local shops, or restaurants in the area. This is a great area to walk around and just enjoy the local culture!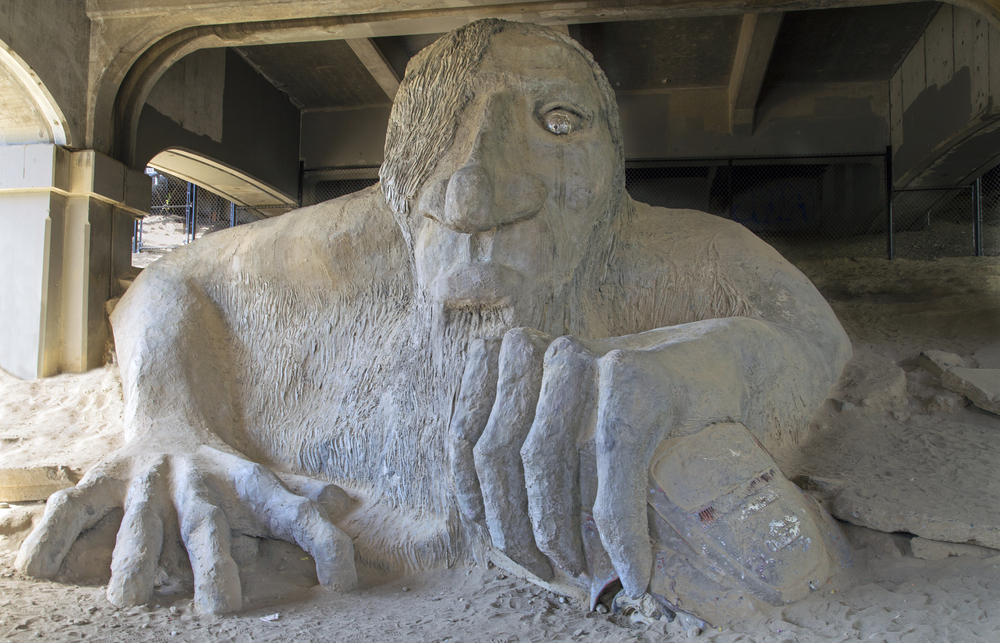 Stop 5: Capitol Hill
Capitol Hill is a well beloved area of Seattle. The nightlife in this area is fun and vibrant. If you are trying to find fun things to do at night, this is the place to start!
If you happen to be visiting in July, Capitol Hill has its block party during this time. This is the best time to see Capitol Hill. The festival covers six blocks. There are multiple stages and countless vendors! This is a party you do not want to miss.
If you are not in Seattle in July, never fear because there is still plenty to do in Capitol Hill! They have the Volunteer Park, the Japanese Gardens, and lots of bars and restaurants to visit. This area of Seattle is worth stopping by for sure!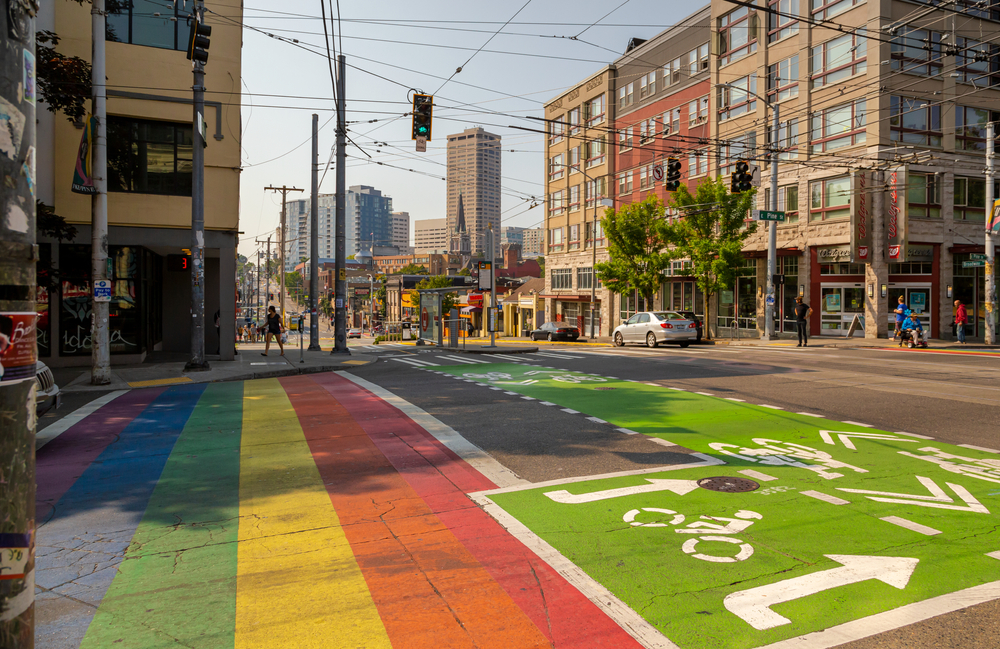 Day 2: Seattle Museums And More
Stop 1: Chihuly Garden and Glass
Often when you think of glass art, Dave Chihuly is a name that will come up. He is well known in the glass art world. Lucky for you, he is a Washington state native!
Because of this, he has a permanent art installment in Seattle Center. The glass art is beautiful with many pieces to enjoy. If you are looking to capture some great photo opportunities, just know it can get a little crowded at times. Plan accordingly!
Even if you are unable to get that perfect photo you may picture in your head, the Chihuly Museum is worth your time. You will not be disappointed in this amazing museum!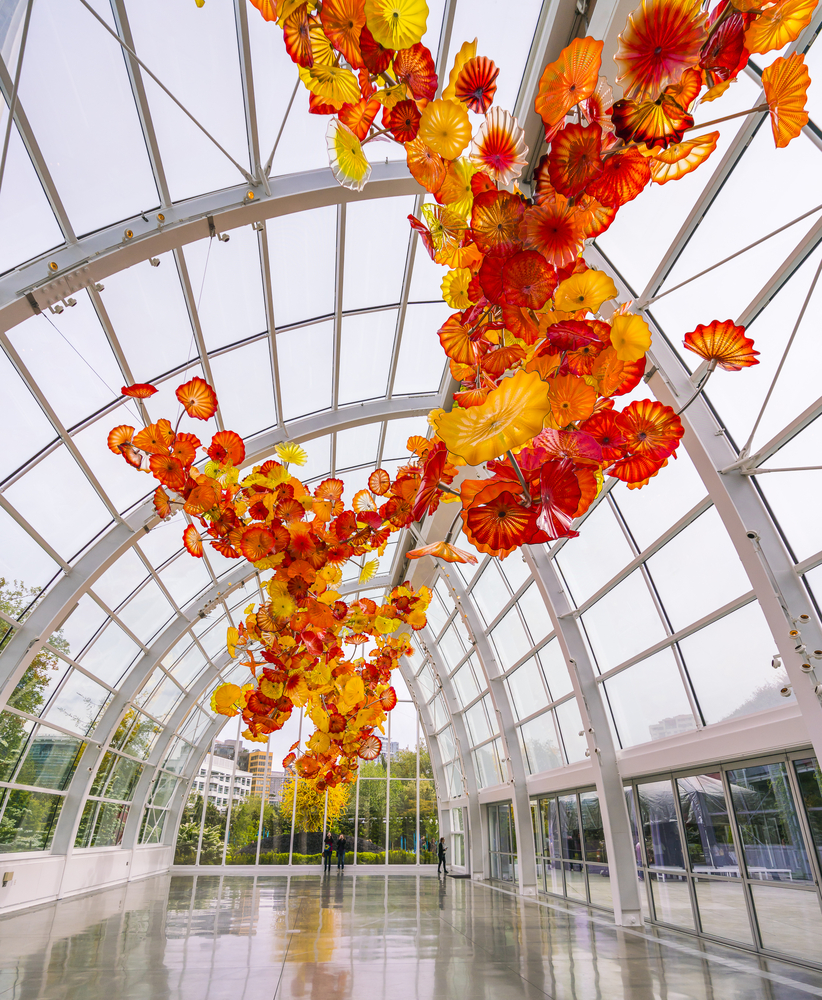 Stop 2: Seattle Museum of Pop Culture
When you are planning a trip to Seattle, you have to include Seattle Museum of Pop Culture. This museum located in Seattle Center often catches the eyes of tourists due to its odd shape. It is a museum worth visiting.
This fun museum includes exhibits about locals like Jimmy Hendrix and Nirvana. They also have themes like Star Trek or different science fiction things. If you enjoy pop culture things, this is the museum to go to!
One way to get tickets to MoPOP is via the City Pass. This is one of the best ways to access tickets to this museum because it offers great discounts! You should take the time to visit this fun and unique museum while you are in Seattle.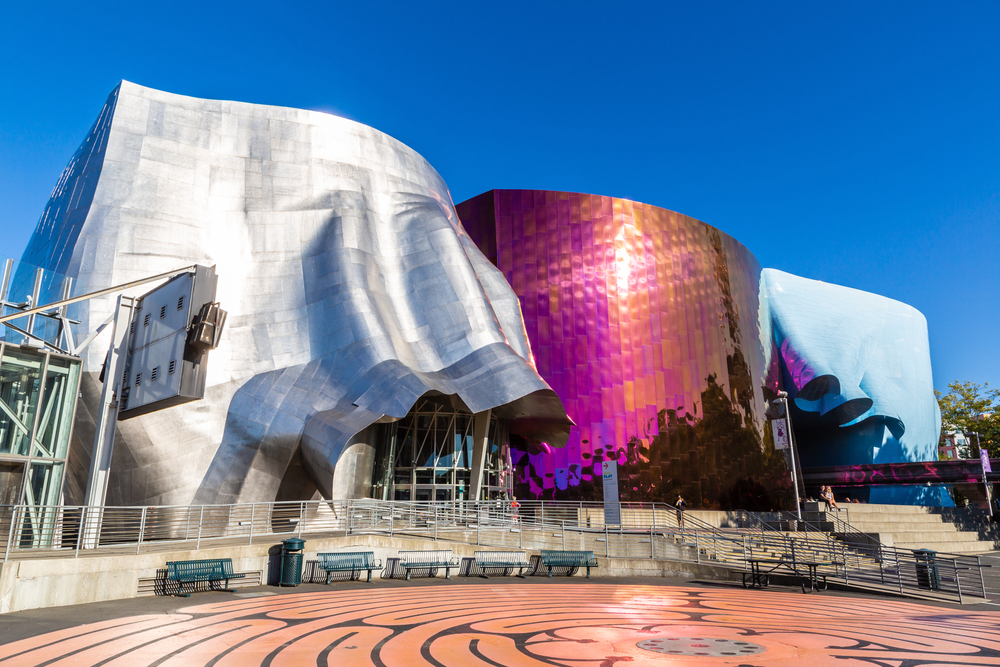 Stop 3: Museum of Flight
When you consider your plans for your weekend in Seattle, the Museum of Flight is one to take a look at! If you enjoy all things related to flight, then you cannot go wrong with this museum.
The Museum of Flight is one of the largest air and space museums in the world. This large museum has over 175 aircraft's from all different eras. There are fun things like a 3D movie theater as well as a pilot simulator!
Do take note that this museum is in Tukwila. This is a little bit outside of Seattle, so taking a Zip car or an Uber may be one of your better choices. No matter how you get there, it is a place you should not miss!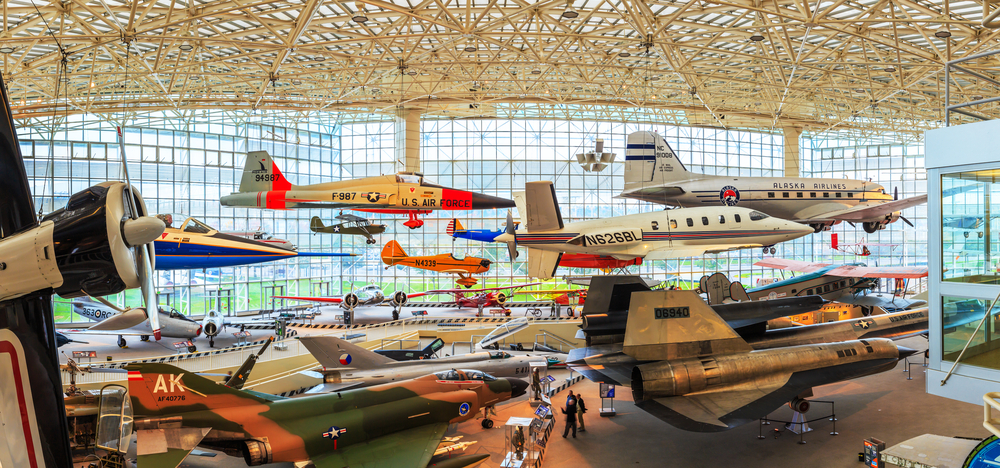 Stop 4: Pacific Science Center
The Pacific Science Center is a fun place to go especially if you have kids. However even without kids, it is an interactive museum that is a great visit!
At this museum you can see a beautiful butterfly garden, watch a movie on their IMAX, and enjoy the many hands on exhibits. If you are looking for a fun experience, this is the museum to check out!
This museum is in the Seattle Center area. It is easy to access via the Link light rail, walking, or an Uber. Take part of your day and enjoy this museum if you love all things science!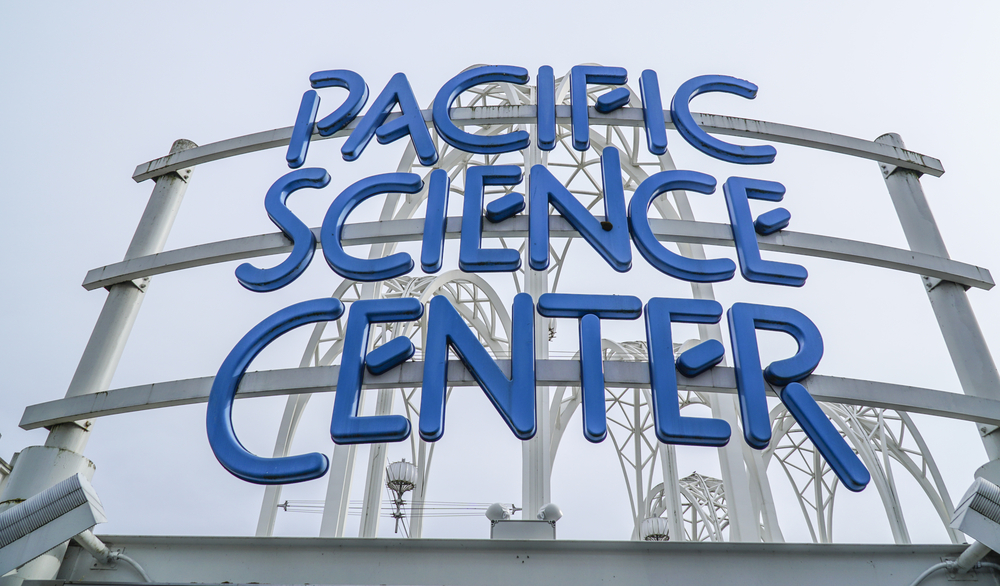 Stop 5: Seattle Aquarium
One thing you absolutely must include on your Seattle itinerary is a trip to see the local wildlife at the Seattle Aquarium. If you want to see some of the beautiful wildlife of the Pacific Northwest, this is the place to go!
The Seattle Aquarium offers beautiful underwater exhibits, touch tanks, and close up views of the cutest animals such as harbor seals, sea otters, and river otters. If you love aquatic life, this aquarium will not disappoint you!
The Seattle Aquarium is easily accessible from the waterfront just beyond Pike Place Market. You can enjoy a stroll along the waterfront, and stop by the Aquarium!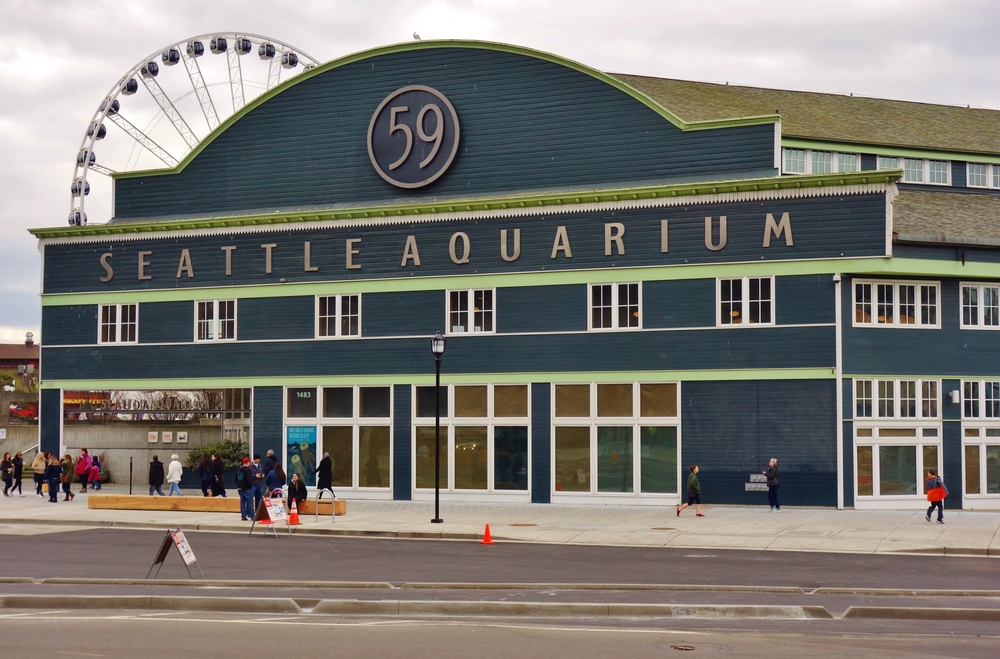 Day 3: Seattle Nature
Stop 1: Discovery Park Loop
One of the best things about Seattle is all of the easily accessible outdoor related activities. The Pacific Northwest does not disappoint for anyone that appreciates even a little bit of nature.
One place to look at for your 3 days in Seattle itinerary is Discovery Park Loop. You can enjoy either a 2.8 mile or a 5.1 mile loop. Occasionally on clear days you can get a glimpse of Mt. Rainer as well as the Olympics. These are certainly views that will not disappoint!
The best part about the Discovery Park Loop is how easy it is to get to from downtown! You could easily take a short Uber ride or a Zip car. No matter how you get there, you will not be disappointed in this beautiful green space.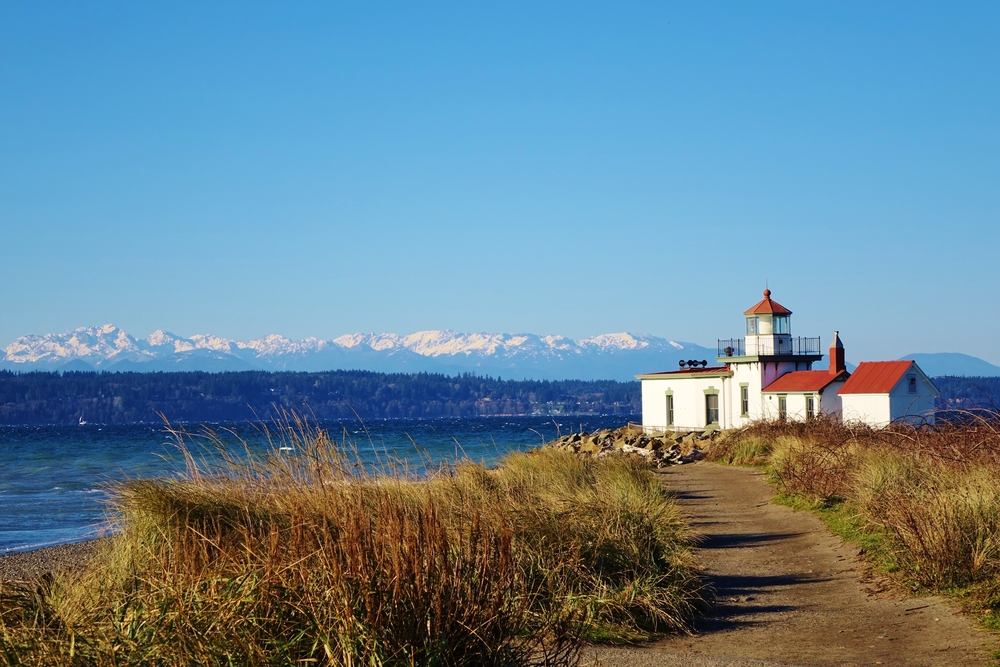 Stop 2: Snoqualmie Falls
In a small town called Snoqualmie you will find a short 1.6 mile hike. If you love seeing big waterfalls, then you will not be let down by this view!
The Snoqualmie Falls trail is well maintained and graveled. There are two lookout points and three parking lots. If you do not want to walk the trail which is out and back, then that is no problem! You can park to see the overlook, and then move your car to the lower parking lot and walk out to see the lower part of the falls!
Snoqualmie is a bit outside of Seattle. Roughly a 45 minute drive. While you can take public transit out here, it is best to either do a rental, a Zip car, or even an Uber. One parking lot does charge a fee, but two of the lots are free of charge at this time.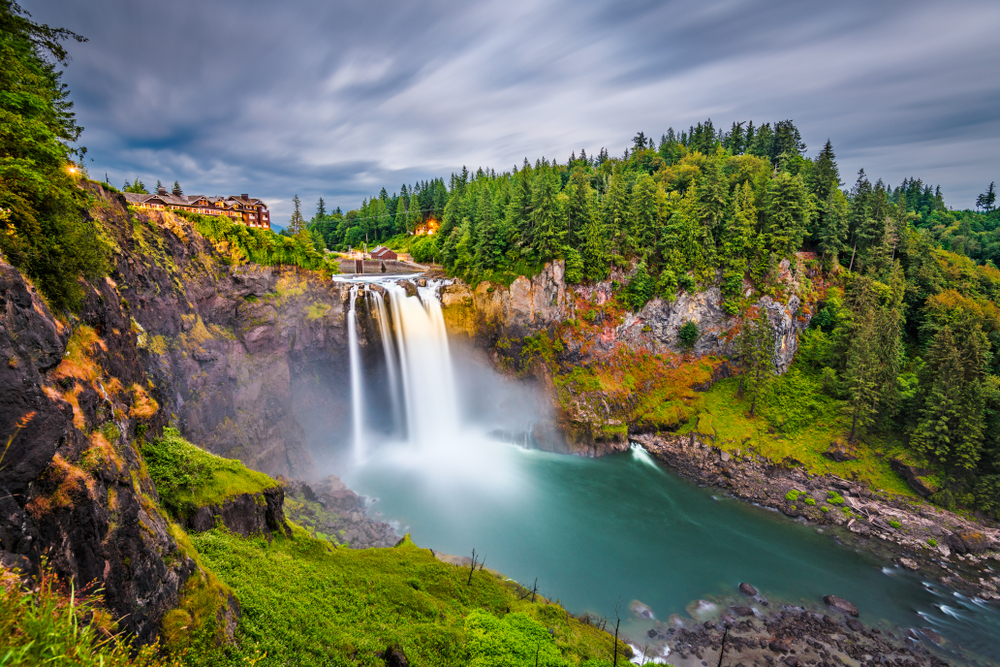 Stop 3: Dash Point State Park
While you are planning a trip to Seattle, you should look into visiting the hidden gem that is Dash Point State Park. This large state park offers a variety of trails and beaches to view.
At Dash Point State Park has almost 400 acres of land, with plenty of shoreline access to view the Puget Sound. You can go enjoy a nice hike on one of the many trails, and end the day enjoying the view of the Puget Sound at the end of the day. Another option is to kayak around the Puget Sound here, or you can enjoy the local marine life and may be able to spot some starfish and the like!
No matter what you choose to do at this location, you are sure to have fun! There are a lot of options of stuff to do here. It is down in Federal Way. This is between Tacoma and Seattle, so a Zip care or a rental might be your best option.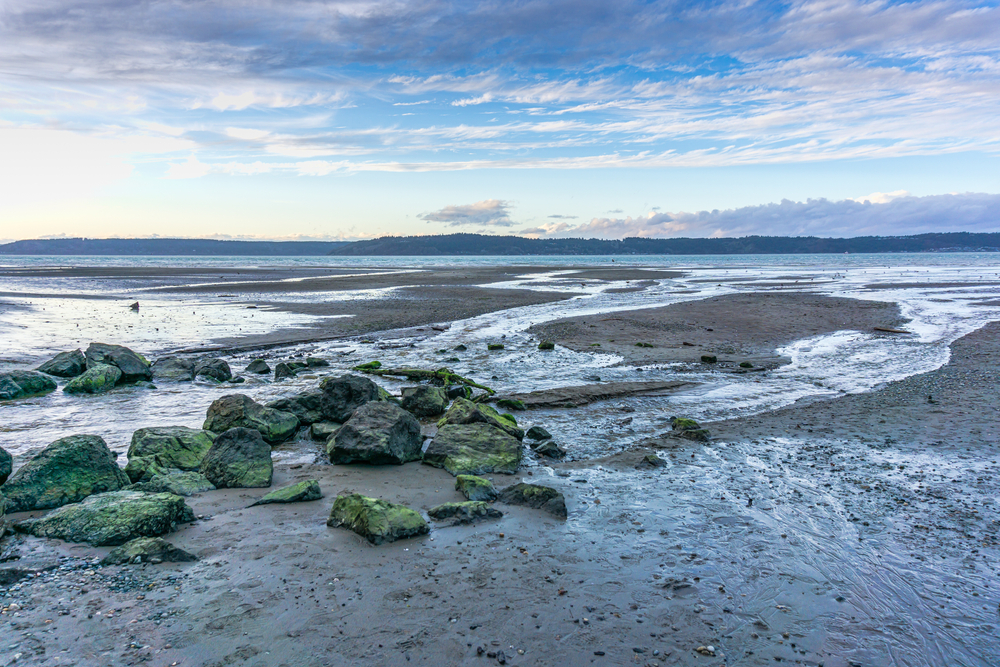 Stop 4: Ebey's Landing National Historical Reserve
Often people do not think of the islands in the Seattle area when visiting. But they are certainly worth the trip! While you are visiting Seattle, heading over to Whidbey Island to check out Ebey's Landing National Historical Reserve is something that should be on your list!
This loop is about 5.6 miles long and gives you the chance to see bluffs, meadows, and farmland. It is a easy hike for mostly any level of hiker from beginner to expert. On this loop you may even catch glimpses of some amazing wildlife such as sea lions, bald eagles, or even a pod of Orcas if it is the right time of year!
As for getting to the island, you can take a rental or Zip car and use the ferry. You can also take the bus to the ferry and another bus to the trail. Do know that if you drive and park there that you will need a Discover Pass to park here. You can buy a day pass online for $10!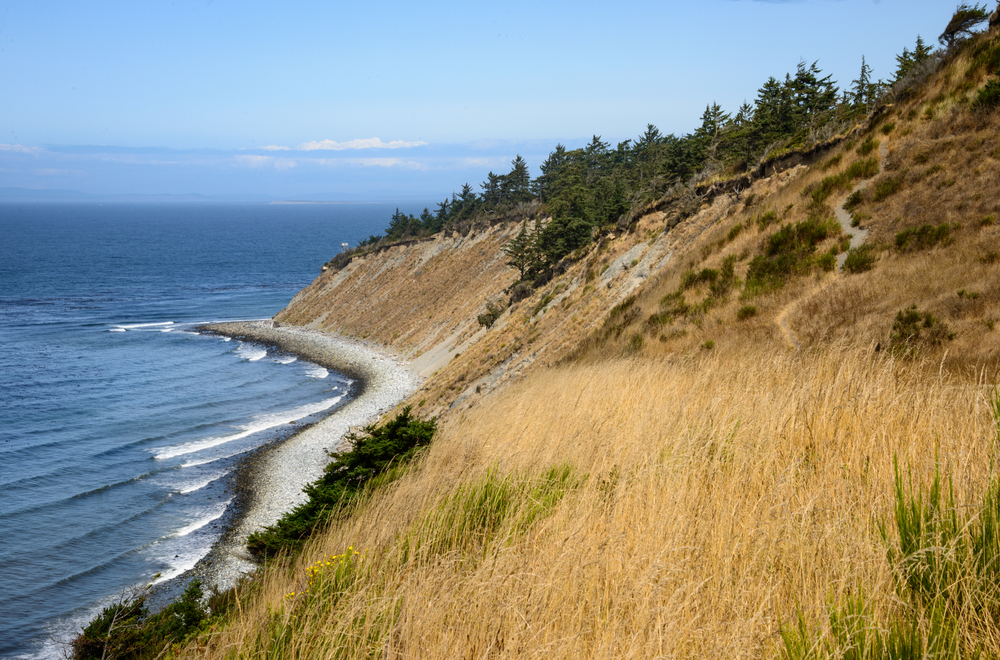 Stop 5: Washington Park Arboretum
Another stop to consider while looking for things to do in Seattle is the Washington Park Arboretum. This is easily accessible in the Seattle area as it is not far from the Capitol Hill area.
There are many beautiful trees and flowers here. Spring and Fall are some of the best times to visit this park! You can also enjoy kayaking and spot some water fowl in the area. Or if you want you can enjoy a quiet stroll through the park, and then take a break and enjoy a peaceful picnic.
The best way to visit this park is via public transportation or an Uber as public parking is limited. If you want to see the Japanese Gardens do know that this area charges an $8 fee. Otherwise the park is free to visit!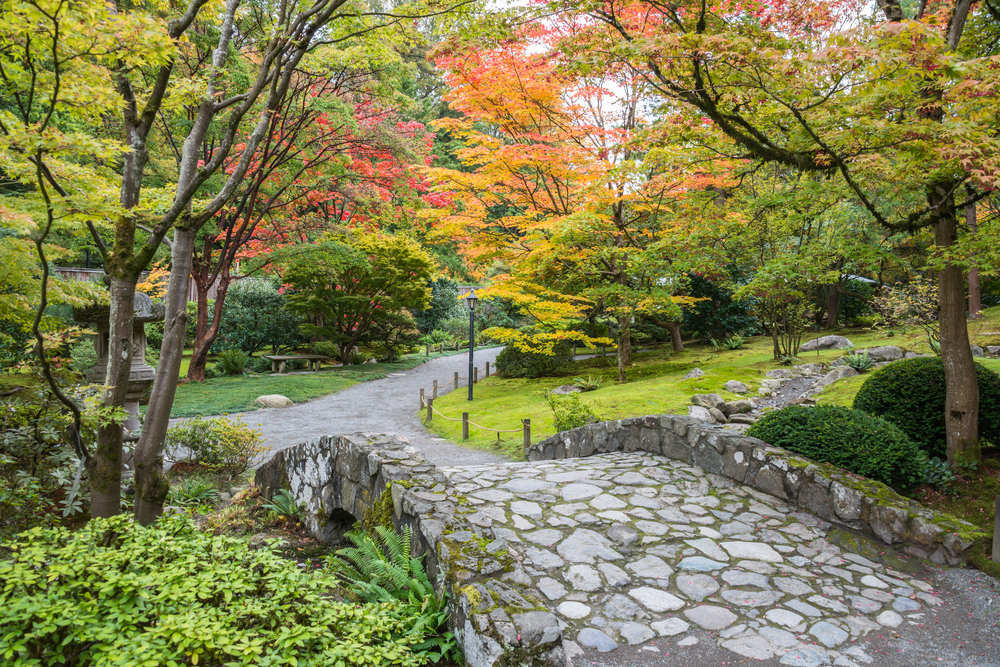 Where to stay during your 3 days in Seattle
Finding a place to stay for your weekend in Seattle can be exhausting, so we have you covered on this as well! If you want a longer list you can check out the 15 Best Airbnbs in Seattle. Otherwise here is a short list of places to stay!
1. Farm-Chic in Beacon Hill
This Farm Chic Airbnb is an adorable and unique place to stay. It is in the Seattle area, but has a farm feel to it. It is for two guests and you have access to the whole guest house and the backyard.
Do note that the backyard has baby goats, so if that is not something you enjoy, maybe try contacting the host to see if the goats are always loose. The reviews of this space and the host are raving, and it is notably clean with easy access to the city!
Click Here To Check Rates on Airbnb.
2. Historic loft in Pioneer Square
If you are looking for a more central location, then the Historic loft in Pioneer Square is a place to consider! This is located in Pioneer Square which is one of the oldest sections of the city!
From this location you have access to many coffee shops, restaurants, and public transportation to easily get around! This is a spot you should strongly consider when making your Seattle itinerary!
Click Here To Check Rates on Airbnb.
3. Pike's Place Market Waterfront Condo
If you want a view of the waterfront for your weekend in Seattle, then we have you covered! Be sure to check out the Pike's Place Market Waterfront Condo.
This well kept condo has a balcony with a magnificent view! If you want a great view of the waterfront, then this is the place to check out. It is also a great location as you are right by so many of the major things to do in Seattle! Don't miss out on this great place to stay!
Click Here To Check Rates on Airbnb.
4. Seattle Getaway
Another prime location spot is this Seattle Getaway in Lower Queen Anne. When you are planning a trip to Seattle, this is a location we highly recommend! The view here is gorgeous!
Lower Queen Anne is super close to the Seattle Center, the Waterfront, and many coffee shops and restaurants! Most of these places are easily within walking distance. If you would rather take a short Uber ride or the public transit that is also a great option! This location cannot be beat!
Click Here To Check Rates on Airbnb.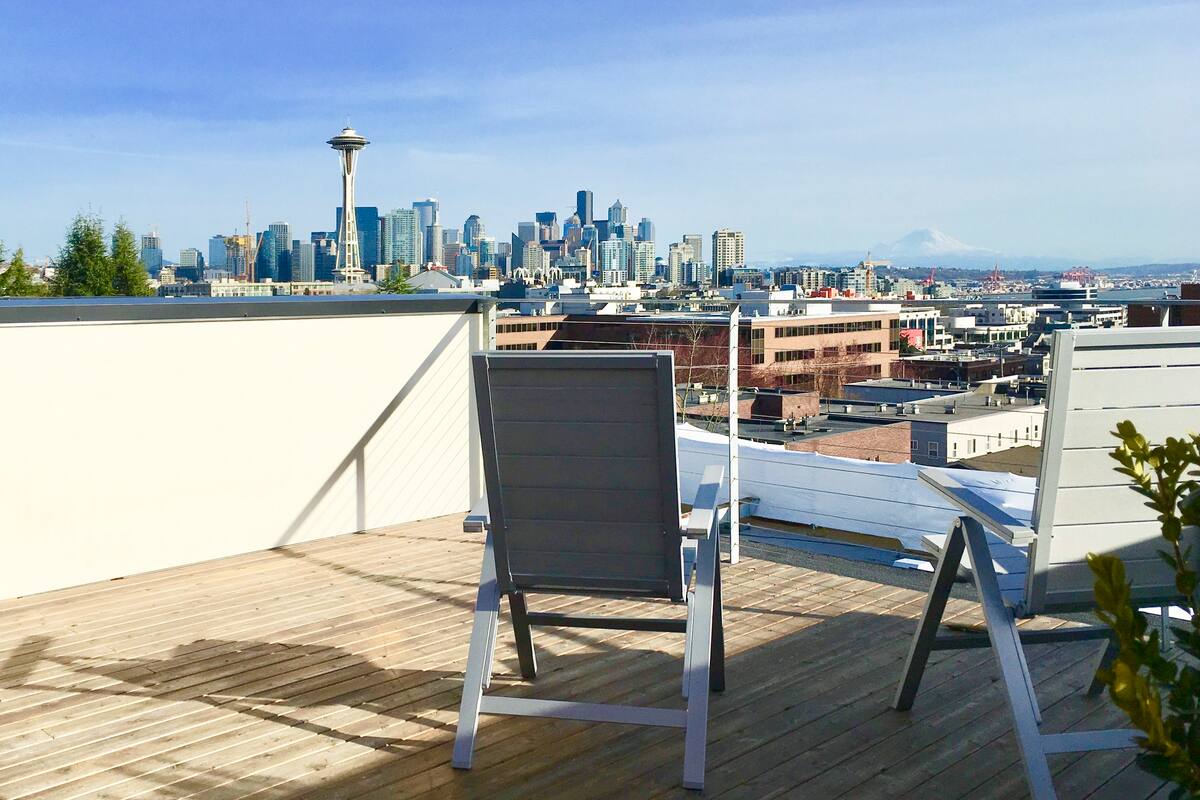 Where To Eat During Your Weekend In Seattle
Of course while you are planning your weekend in Seattle, you want to consider places to eat!
With so many choices and great restaurants it can be a bit overwhelming, but do not worry we have you covered! We have helped to start a short list of places that you absolutely have to try out on your trip.
1. Sushi Kashiba
If you love sushi, then you can enjoy one of the most famous Sushi chef's Shiro Kashiba's restaurants and go to Sushi Kashiba. Located right near Pike Place Market it is easily accessible from most areas of the city. Be sure to order the Omakase, because you cannot go wrong!
2. Radiator Whiskey
Another great dinner option is Radiator Whiskey. They offer great drinks, and if you want a truly unique dining experience you can reserve in advance with a party of four or more and do a pig's head! If that is not your style, they offer a great menu that is worth checking out.
3. The Pink Door
While you are doing Seattle in 3 days, you can also visit the Pink Door. They offer Cabaret shows, good food, and great drinks. It is a truly unusual experience that is hard to pass up! We highly recommend trying to make a reservation here.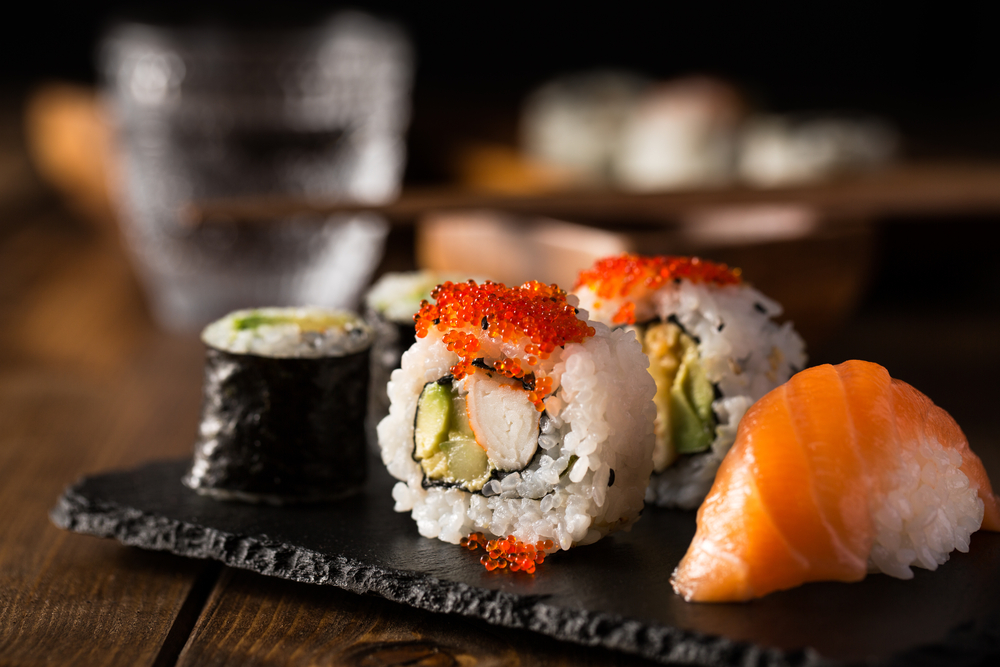 And there you have it! An itinerary for a 3 day weekend in Seattle! Hopefully this list helps to make your trip a little less stressful.
Seattle is a beautiful city with great food, great views, and so many fun activities to do. Enjoy your time and don't forget to relax!