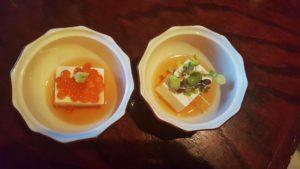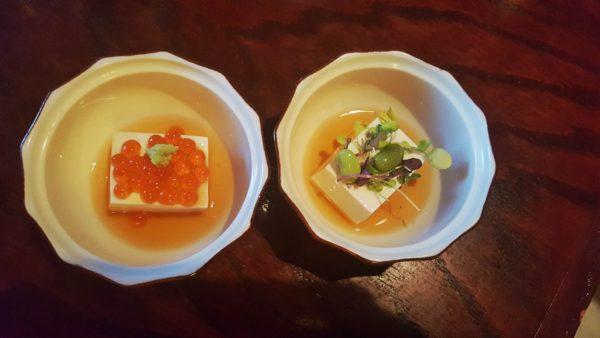 When we travel, we are always on the lookout for the perfect little date night restaurant so we can escape and spend some quality time together. For us, a date night spot should include a fabulous menu, romantic atmosphere, convenient location, and an exciting overall experience. During our stay in Brooklyn, we dined at Zenkichi and had quite a memorable foodie experience.
3 Reasons Zenkichi Is The Perfect Date Night Restaurant In Brooklyn:
#1: The secluded dining tables provide couples with a private oasis
Normal restaurants are generally loud, crowded, and large. While we don't mind a big space, we absolutely hate sitting so close to our neighbor that we can hear his/her conversation. We prefer quiet spaces that allow for good conversation and enable us to bond as a couple.
We were thrilled that Zenkichi's dining space was set up in such a way that we felt like we were the only ones in the restaurant in Brooklyn! Each and every table was set up in a couple-friendly way so that you are never too far away from your significant other. Our favorite part was the traditional bamboo shade that covered the entrance to our table for complete privacy.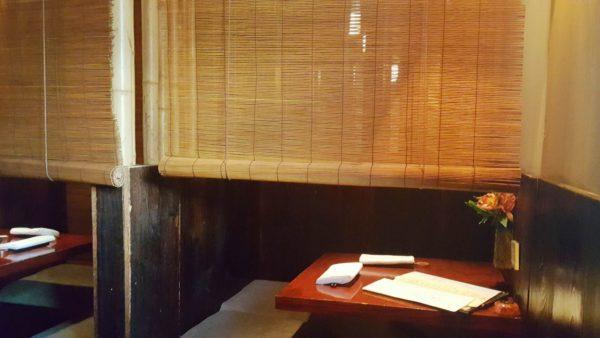 #2: The Omakase tasting menu forces you to try something new as a couple 
What better way to bond as a couple than by trying something new and eating yummy food? Zenkichi offers an 8 course Omakase menu that rotates ingredients by season. For those of you who don't speak Japanese, this basically means you will be treated to an 8-course tasting menu. We have never experienced personalized tasting and it was an incredible experience.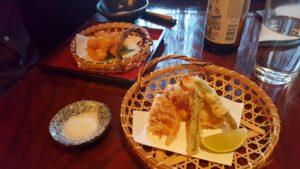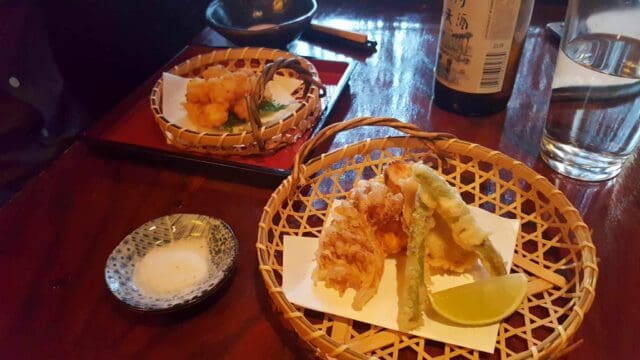 We embarked on our foodie adventure by ordering a regular and a vegetarian Omakase meal. We got to eat delicious dishes we were familiar with such as tofu and shrimp, but the real fun involved trying things we had never heard of. Terrence had never tried sashimi and Victoria didn't know what to expect from Namafu which is essentially cooked wheat starch. Overall, each course was yummy and we looked forward to what we would try next.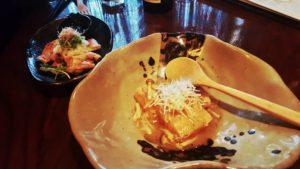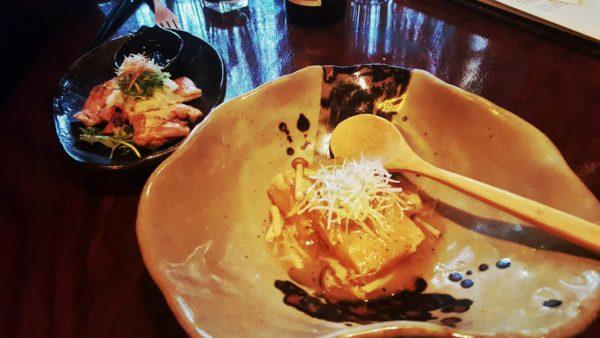 Chances are, you and your significant other are going to try something new at Zenkichi. With 8 courses, you can hardly escape it. That is the beauty of this romantic Japanese restaurant in Brooklyn! Instead of simply ordering the same meal you always do; break away from the norm and experience the fun of tasting and trying new flavors and foods. Be adventurous and open-minded and your palette will thank you.
#3: The overall dining experience is totally worth the splurge
Whether you are looking to splurge on a date night, going out for a special occasion, or treating yourself for a holiday, Zenkichi's experience gives you some fantastic bang for your buck. Although it may sound a bit pricey [tasting menu starts at $65 per person], it is totally worth it! Fine dining usually starts at $150+PP and chances are you won't be dining in solitude. At Zenkichi, you receive a romantic dining experience, 8-course chef's tasting menu, and memorable evening for an affordable price. Go ahead, treat yourself and your significant other to dinner!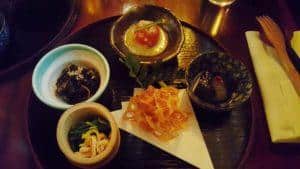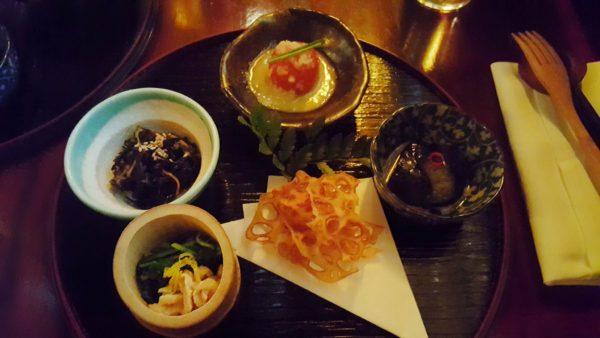 Closing thoughts:
Zenkichi was a completely unique and romantic dinner unlike we have ever experienced. We loved that they offered a comprehensive vegetarian menu as well as a wheat-free one. We felt this opened up the menu for couples of all sorts to enjoy. We loved eating a coursed meal, thought the atmosphere was crazy cool and loved our friendly and informative waiter. It is safe to say that we left our hearts at this little restaurant in Brooklyn!
READ NEXT: 15 Interracial Couple Travel Bloggers You Need To Follow Right Now
Disclaimer: We were provided with a meal for two for the purpose of this review. All opinions are our own because we like food and being honest with you guys!
Pin This Post: