Are you on the lookout for the best things to do in Ho Chi Minh? The city, once known as Saigon, has a complex history of French and Vietnamese rule, and there's plenty of cultures to discover as a result.
The hit Broadway musical Miss Saigon is set here and the city today is a great place for couples to indulge in a little luxury, romance, and adventure. From the best food in Hoh Chi Minh to shows and views, there is something for everyone.
Ho Chi Minh is one of the best things to do in Vietnam and it is not difficult to see why! Whether you are visiting the famous Halong Bay, exploring the Mekong River, or just dropping by, Ho Chi Minh has so much to offer couples!
Top 5 Things To Do In Ho Chi Minh For Couples
Luxury For Lovers
Vibrant, noisy, and bouncing with energy 24/7, Ho Chi Minh is a real wake-up call for the senses. If you're heading to this southern city with a partner, you'll find lots on offer for couples, with cultural activities and relaxing spas by day, and world-leading restaurants by night. For a 5-star experience, some of the best hotels in Ho Chi Minh City are right in the heart of old Saigon in prestigious District 1, ideal if you're looking for luxury on a stopover to somewhere else such as Bali, a longer holiday or honeymoon.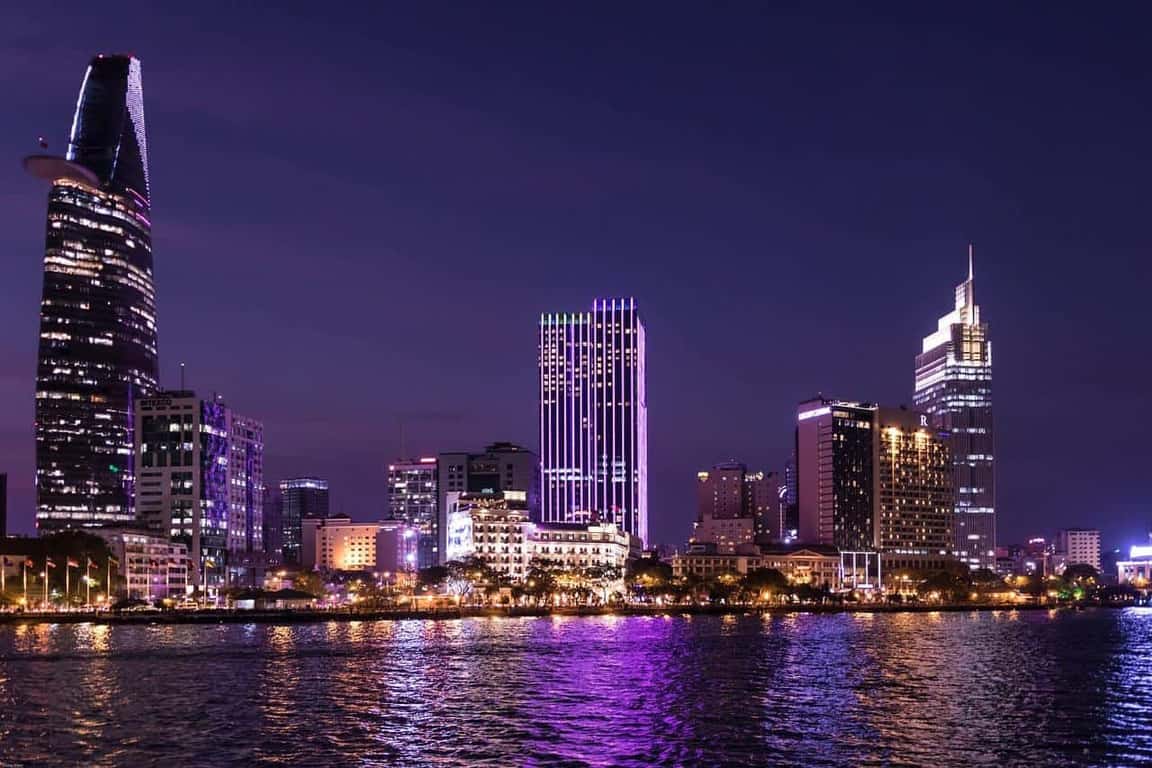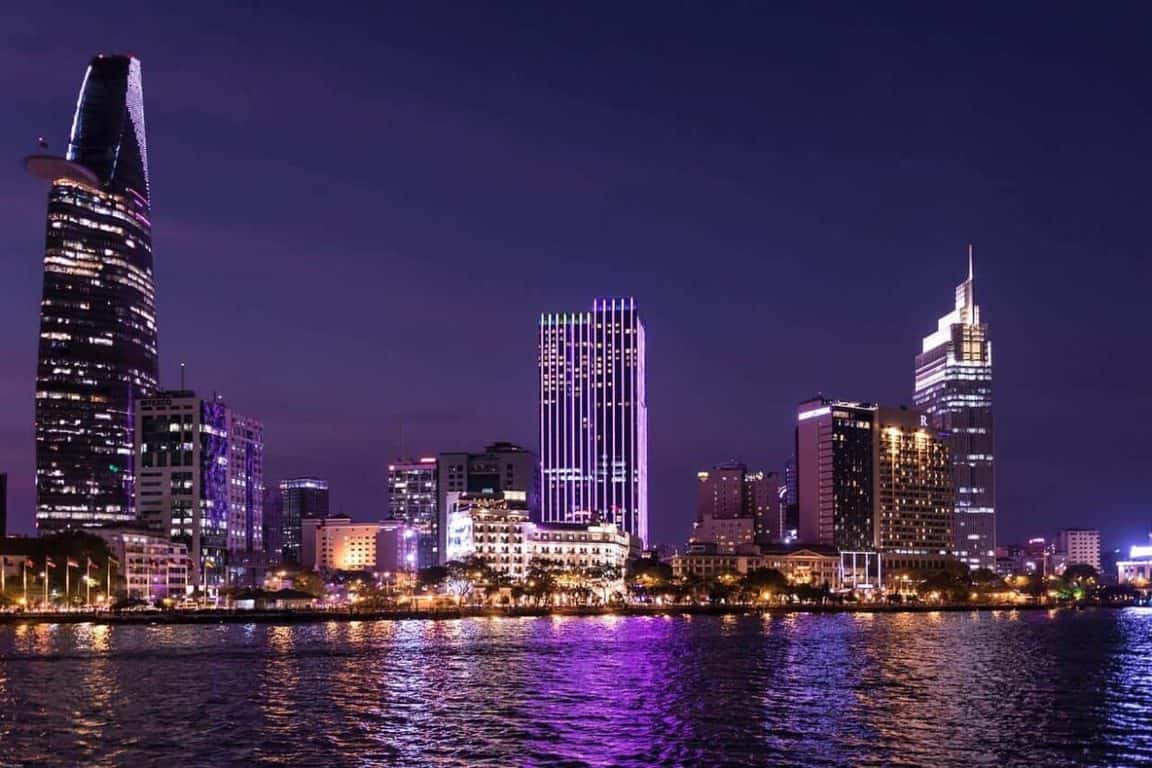 The Historical Hit List
Visiting a museum is one of the top things to do in Ho Chi Minh City and one of the best ways to relax in Vietnam! A visit to the War Remnants Museum is a sobering experience and will help you to discover the city's history in the Vietnam War and the first Indochina War with French colonialists.
If you are looking for a little more lighthearted museum in Hoh Chi Minh, visit the Fine Arts Museum, home to an impressive collection of art from contemporary through to historical pieces dating back to the 4th century. If you find yourself fascinated by the city's history, the History Museum, Central Post Office, and Reunification Palace are well worth a visit too. If you are looking for what to do in Ho Chi Minh, visiting a museum is a great way to experience cultures of days past. There are so many places to visit in Vietnam that are historical yet interesting!
Head High For The Best Views In HCMC
The city is best seen from above and the Bitexco Financial Tower in District 1. Sometimes known as the Saigon Skydeck, the building offers stunning 360-degree views of the city and is one of the best things to do in Ho Chi Minh for couples (hint: the bar on the 50th floor is also a great spot for a romantic cocktail). Head to the Skydeck at the top of the tower and you might spot the Notre Dame Cathedral nearby, just one of the buildings in the city built by French colonialists in the 1880s.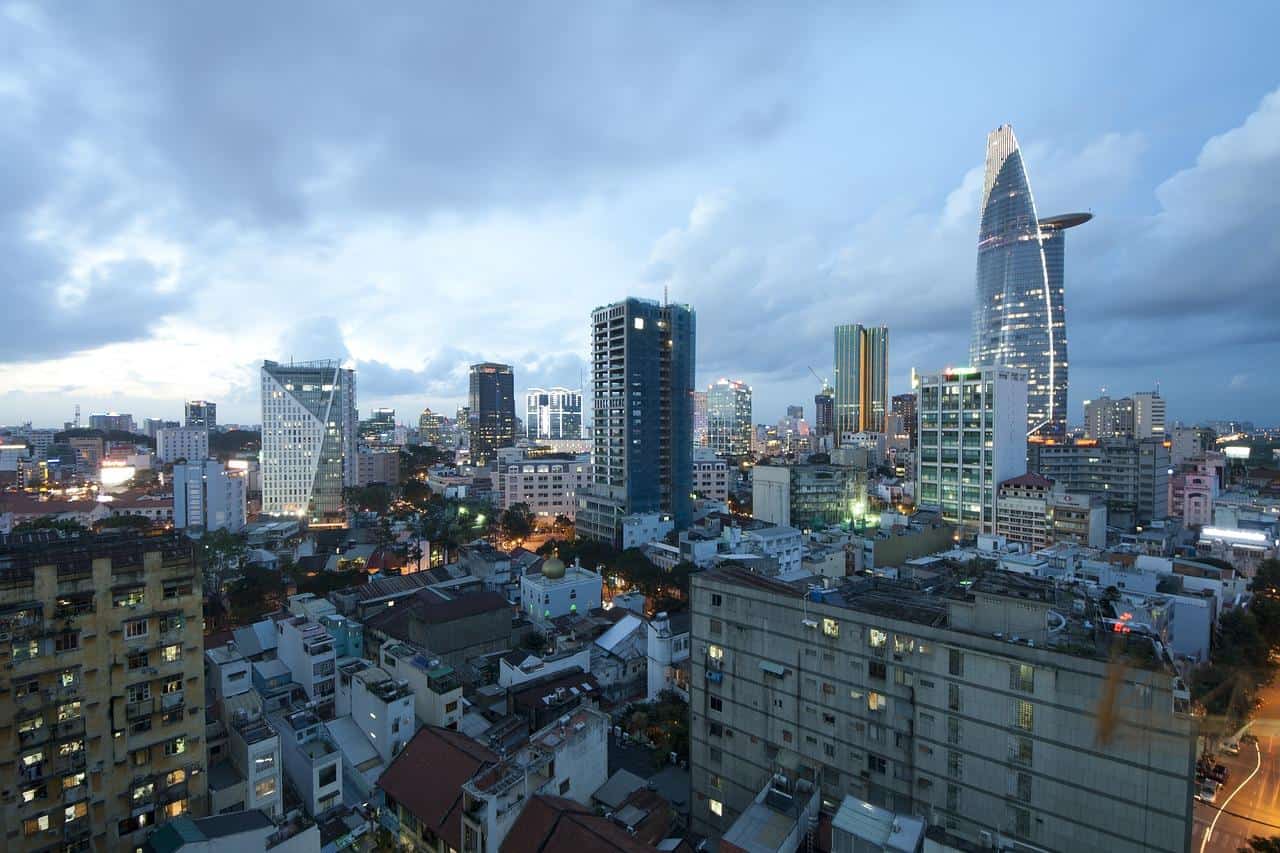 Temples And Tunnels
Temples are dotted throughout the city and the Jade Emperor Pagoda is a highlight and a favorite for couples when looking for what to do in Ho Chi Minh! Built in 1909 in honor of the supreme Taoist god the Jade Emperor or King of Heaven Ngoc Hoang, the temple is full of woodcarvings and paper mâché statues from Buddhist and Taoist lore.
If you have time on a stopover and are looking for where to go in Ho Chi Minh, the Cu Chi Tunnels are fascinating. These underground tunnels north of the city were built by Viet Cong guerrilla fighters as a base and living quarters during the Vietnam War with America and once stretched all the way to the Cambodian border.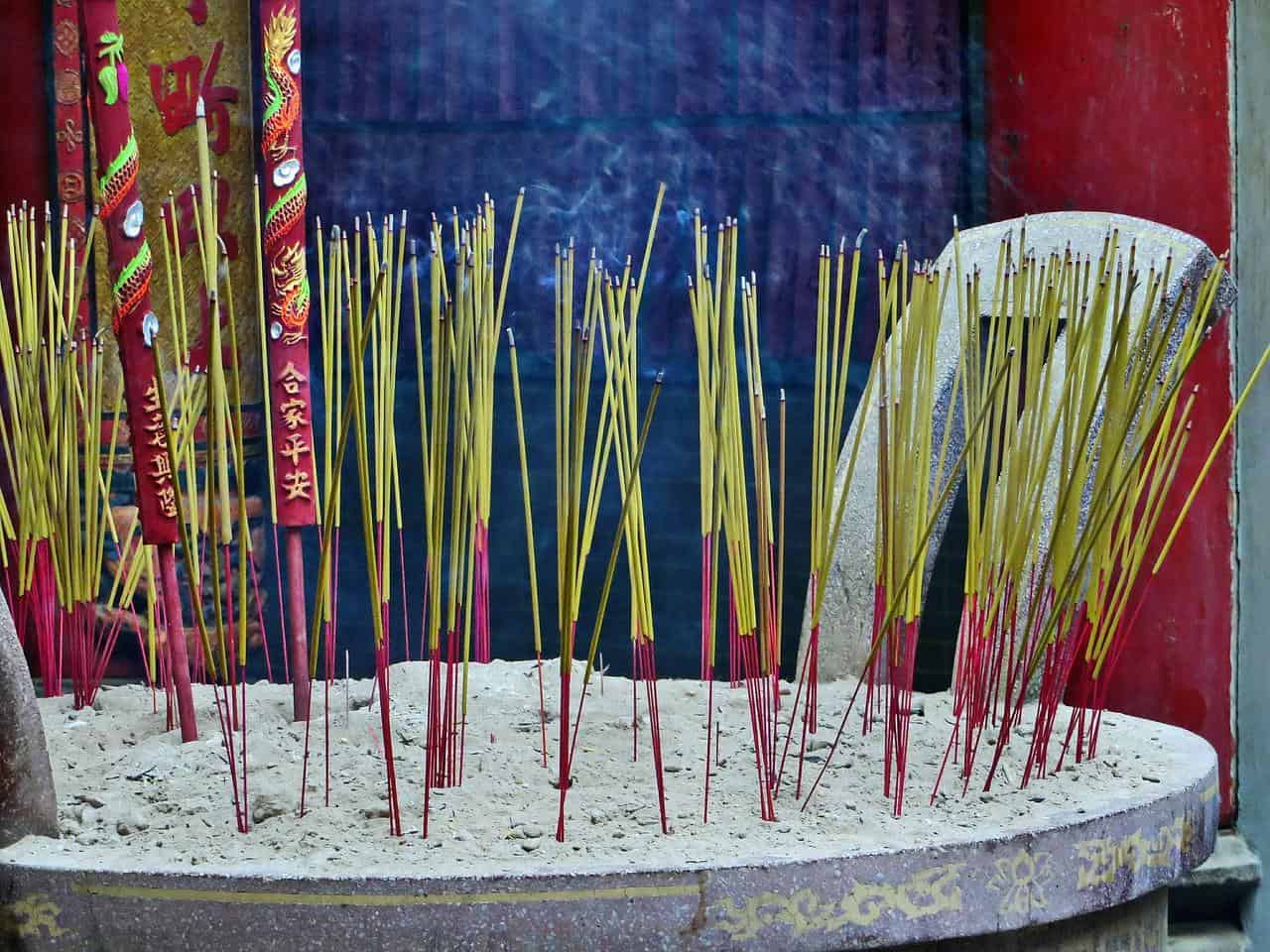 Shows In Saigon
Culture lovers searching for things to do in Ho Chi Minh won't want to miss a water puppet show at The Golden Dragon Water Puppet Theatre. A Vietnamese art form performed in a pool, these traditional puppet shows tell tales from Vietnamese folklore and include narration and music from singers and musicians seated at either side of the stage. If you're looking for more romance on an evening out see what's on at the Saigon Opera House – it might just make the perfect place for a proposal…wink wink!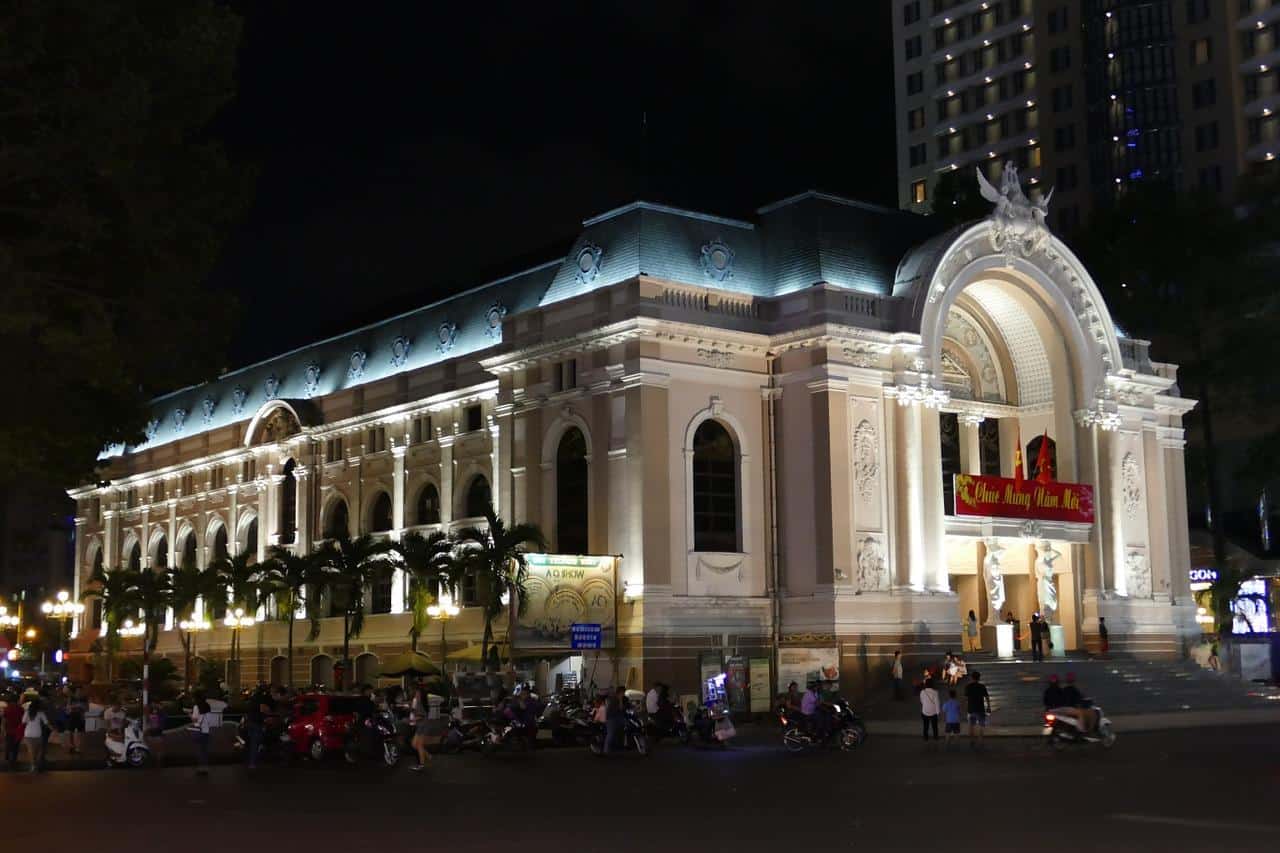 Have you visited Ho Chi Minh? What is your favorite thing to do in Ho Chi Minh as a couple? Let us know in the comments!
Looking for more Vietnam tips?
Discover the 5 Best Places For Street Food In Hanoi!
Plan the perfect 2 Day Hanoi Itinerary
Visit Ha Long Bay
Pin this post: