If you are like us, then you are dying to travel to Bali! Bali is the island that has it all, from volcanic beaches and cascading waterfalls, to some of the world's most luxurious hotels and mega malls. There is no shortage of amazing and incredible things to do on your Bali itinerary! Falling in love with such a compelling destination is almost unavoidable, and those who fall victim to the island's charm almost always come back to visit Bali once again. But what is it that makes places to visit in Bali so inviting? Check out the photos below but caution: major wanderlust feelings may ensue!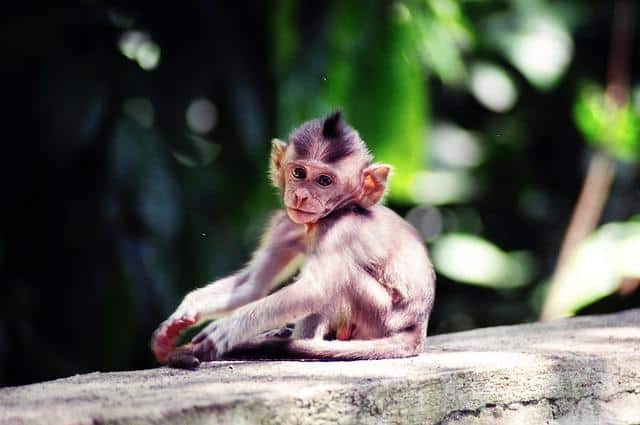 (Want to get your own shot like this? Visit the Bali Monkey Forest!)
These Photos Will Convince You To Travel To Bali
If you are looking for what to do in Bali, consider staying out and watching the day end. The colourful sunrises and sunsets in Bali are enough to make the hairs on the back of your neck stand up. Head to the coast to witness the most amazing mountain and temple silhouettes.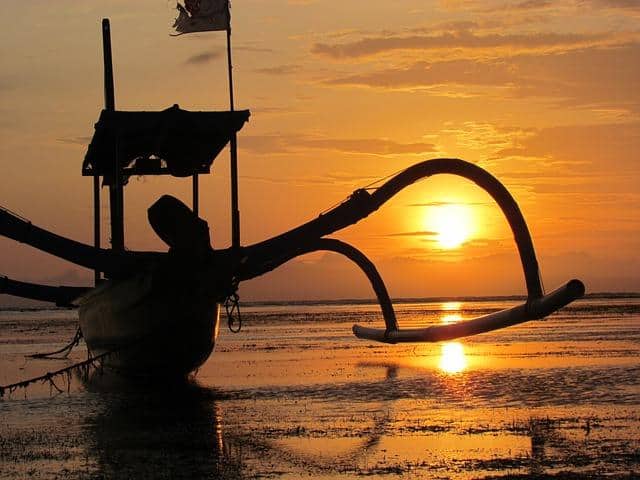 Bali is an incredibly vibrant place! From the colorful offerings that line the streets to the handcrafted and beautifully maintained fisherman's boats that hover in the shallows there are plenty of colorful things to do in Bali. Its world of color contrasts formed of blue skies, striking green rice paddies, white sand and eclectically colored temples. Some of the top Bali tourist attractions are colorful so keep your eye out and your camera ready! From the pristine white sands of Nusa Penida to the glowing green rice terraces in central Bali, there is something for everyone!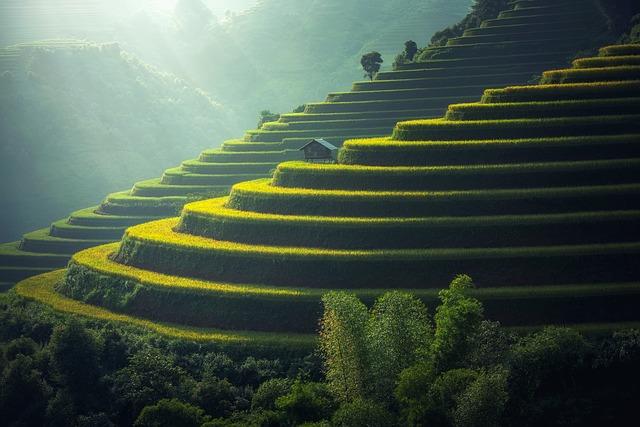 With stunning nature, beautiful beaches and a rich culture at the forefront of the island's rise in popularity, Bali is doing its best to maintain these characteristics and remain one of the world's most influential eco destinations, advocating green tourism wherever possible. Can you imagine waking up on your Bali honeymoon to these views all while knowing you aren't having a great negative impact on the planet? If you are looking for the best places to stay in Bali, consider a property that is green! No matter where you stay, nature really is everywhere. Whether it's a scuttling gecko or a mischievous monkey, you're never too far away from meeting one of the island's residents of the animal variety.
If you are looking for fun things to do in Bali, visit animals or chat with friendly locals! There are so many things to do in Ubud Bali which is home to the famed rice terraces you see all over Instagram! You can also find so many fantastic yoga retreats in Bali in case you want to go the more spiritual route!
We also highly recommend checking out what to do in Canggu which includes Yoga, beach hangs, surfing and more! If you are looking for the foodie scene, then cafe hopping is one of the best things to do in Canggu! You really can't go wrong when visiting anywhere in Bali as it is a truly fantastic place.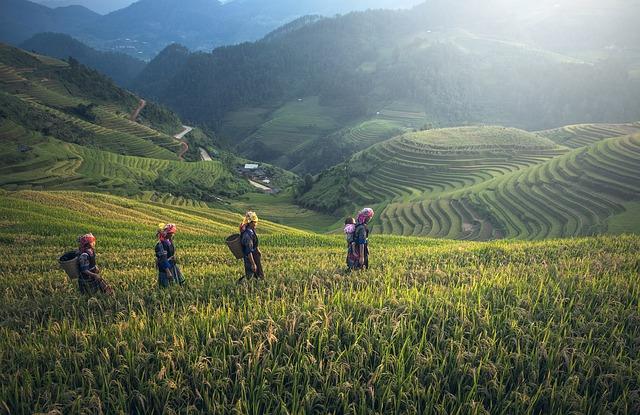 Many people dream of travel to Bali to see volcanos! Bali's active volcanoes are an impressive addition to the horizon.  Mount Agung and Mount Batur are the island's two most iconic landmarks and are some of the top places to go in Bali. Take to the foothills for a light trek or experience the sunrise in a completely different light from the dizzying heights of Mount Agung's peak.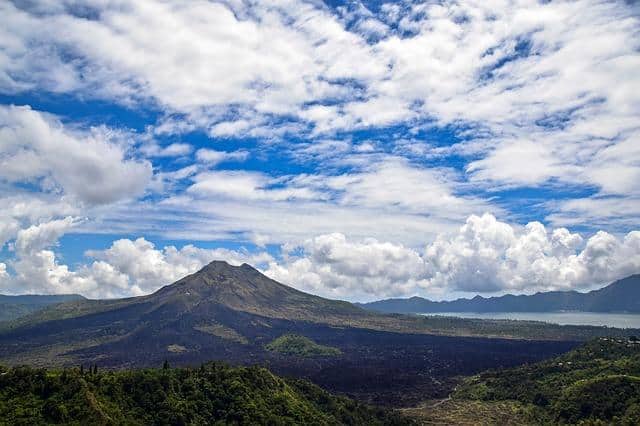 Bali is a place to slow down, find peace and relax. Whether you tuck yourself away in the leafy depths of Ubud's forest for a yoga retreat or climb to the island's highest point, Bali is a mecca for wellbeing, health and ultimately re-connecting with yourself. If you want to travel to Bali to find peace within yourself, relaxing in the forest or doing yoga is a perfect way to calm your mind!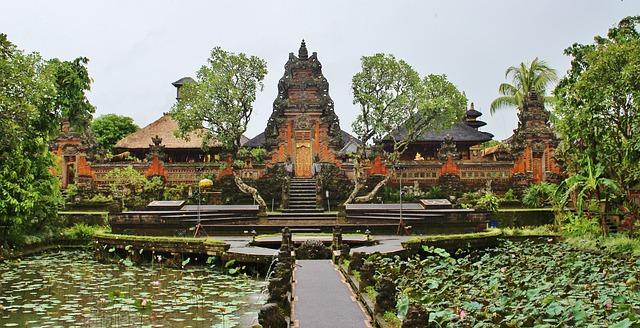 The Balinese folk are incredibly spiritual, and religion plays a huge part in life on the island. Each Balinese home doubles up as a small shrine and religious offerings are made daily all across Bali. Unlike the rest of Indonesia, Bali is predominantly Hindu, playing host to a myriad of wonderful festivals throughout the year. Experiencing the spirituality of local culture should be one of the top 10 things to do and you can learn so many interesting facts about Bali!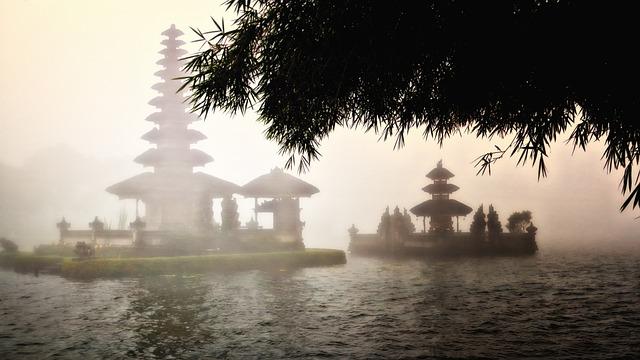 Surf's always up and is one of the top activities to do in Bali! Surfing is one of the best things to do in Bali and it is easy to see why! From surfing in Canggu to remote spots, there are plenty of places for newbies and seasoned surfers alike!  The island has a hugely celebrated surf culture all thanks to its pristine beaches, relaxed vibe and ideal surf conditions.  People travel to Bali from all over the world to learn to surf here as the island boasts surf-ready waters for everyone, whether you're a beginner or a pro. If you are looking for what to do, head to one of the many fantastic beaches in Bali and you won't be disappointed!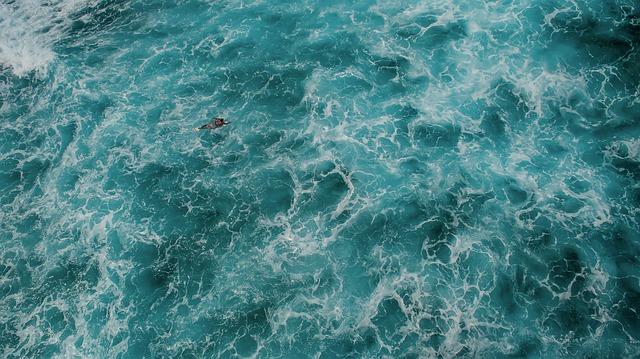 Age-old traditions still run deep and are a wonderful thing to experience when traveling to Bali. From colorful Balinese dress to the island's deeply rooted spirituality and beliefs, there's no escaping the island's rich history and culture. You can still see traditional dance and theatre performed around the island, as well as visit centuries-old temples for a taste of the past, today. These performances are some of the top tourist attractions in Bali and are not to be missed!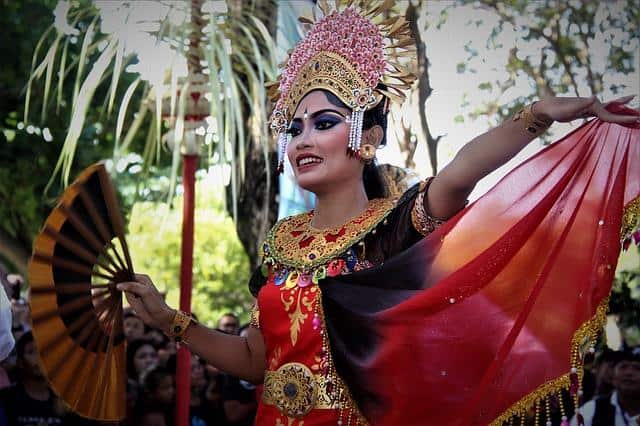 Being surrounded by water, it will come as no surprise to learn that there's a  prosperous fishing industry in Bali, with many people's lives born and built around it. If you are searching for the best places to eat in Bali, Jimbaran Bay is the place to sample the island's freshest catches, accompanied by the sunset.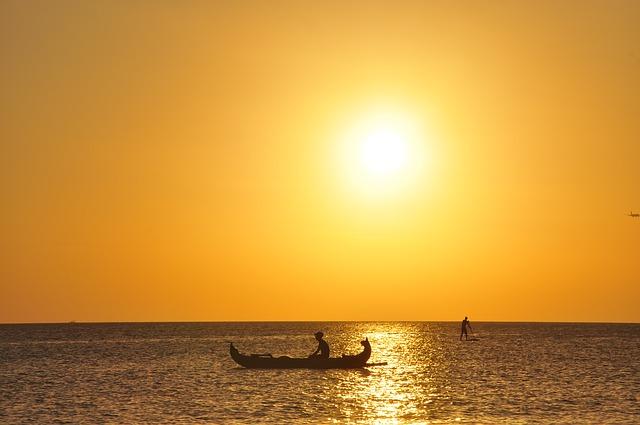 If you are looking for where to stay in Bali, you have plenty of options! If you are looking to relax, rest assured that the luxury hotels in Bali are some of the world's finest. Once you've coupled the island's warm and welcoming service with five-star facilities and spectacular surroundings, you really do have a reason to indulge when you travel to Bali! With luxury hotels in Bali and sprawling beaches, it is no wonder that there are plenty of romantic things to do in Bali for couples, making it the perfect honeymoon destination!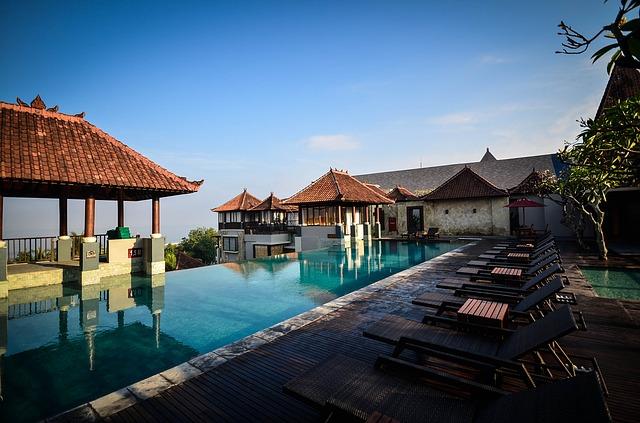 Would you travel to Bali? Let us know in the comments!
Pin this post: