There is plenty of information on the web about planning a trip to Thailand, but most of it focuses on what you should do. But this guide is different. This is going to tell you what you should AVOID doing when planning a trip to Thailand. Don't worry, this isn't meant to scare you, it is meant to help you be prepared to have a fantastic trip to this wonderful country.
One of the most accessible countries in South East Asia, beautiful Thailand is home to world-class beaches, unique wildlife, historic temples, and fascinating modern culture. It's no wonder why tourists flock to Thailand in their thousands each year – but even though there are so many of them planning a trip to Thailand, many people often get it wrong. I've spent a lot of time in Thailand over the past year, so I know exactly what to do and what to not do when planning a trip to Thailand.
You might be wondering where to go in Thailand, what kind of place to stay at in Thailand, and how to get around Thailand. I'm here to answer all of your questions! While South East Asia is a popular tourist place, it's also somewhere where sustainable tourism practices really need to be considered. So when planning a trip to Thailand, make sure that you adhere to these. Don't worry if this all sounds a bit overwhelming, because we're going to go through the list of what to not do when planning a trip to Thailand right now!
This is a wonderful guest post by Claire's Footsteps
Save money on your trip to Thailand! Get a FREE $55 Airbnb coupon by using our code when you book!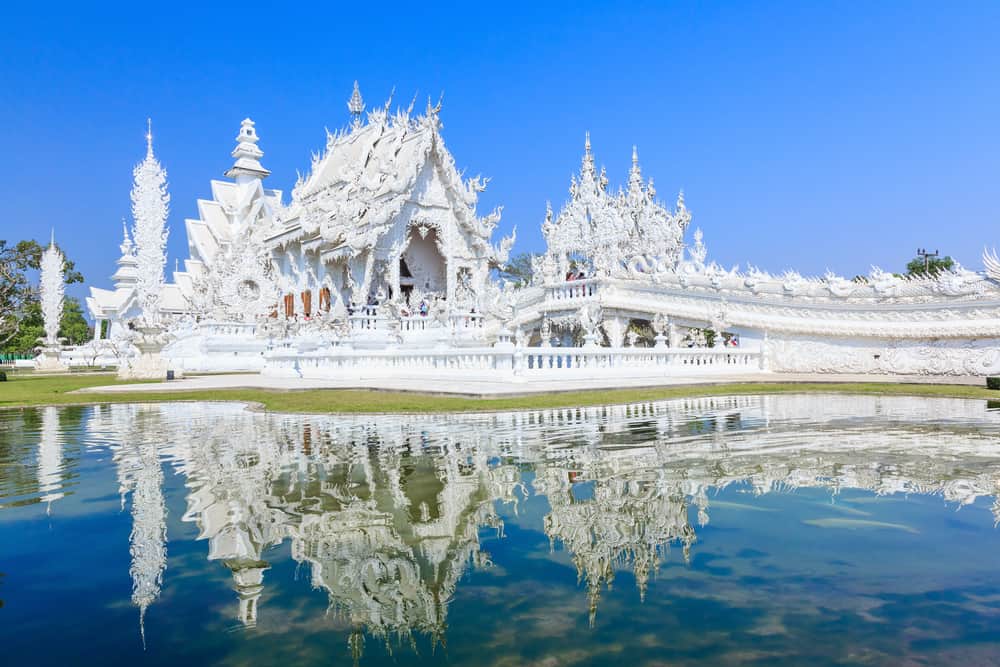 7 Big Mistakes To Avoid When Planning A Trip To Thailand
Mistake #1: Listening To Everyone Saying You Should Skip Bangkok
If you have been online even a little bit, you may know that many people say to skip Bangkok when planning a trip to Thailand. This is a huge mistake and here is why.
As little as ten years ago, Bangkok was the place to be. People idolized the city as the capital of the east and were keen to take part in the hedonistic lifestyle that tourists so often find themselves involved in in the Thai capital.
Then, there was a sudden change. Travel blogs cried 'Bangkok is nasty' and listed the thousand other places that can be visited in Thailand as an alternative. I sit somewhere in the middle of this debate. While Bangkok certainly isn't all Thailand has to offer, it's an incredibly special place. It has an impressive history spanning back to the 15th century, it's home to over 300 temples, and it has some of the best cuisines in the world. There are so many things to do in Bangkok that are off-the-beaten-path!
What I don't agree with is the hedonistic reputation that Bangkok acquired, which is what made so many people go off it. So sure, do limit the time you spend on Koh San Road (honestly, it's like every party strip all over the world, but with ping pong shows which really aren't a good thing to be funding) but don't skip the whole of Bangkok because of it. You can do so many things and Bankok is even one of the best places for Yoga in Thailand if that interests you!
A well-rounded Bangkok itinerary includes the best temples in the city, floating markets just outside, museums that tell the story of this country, futuristic malls and drinks at its sky-high rooftop bars.
Bangkok is a city of contrasts and needs a few days to fully appreciate it when planning a trip to Thailand. Of course, you will want to leave plenty of time to hit all of the Instagrammable places in Bangkok for photos too!
So please don't go to Bangkok, spend one night on Koh San Road and then declare the whole city unfit for tourists. It's so much more than that.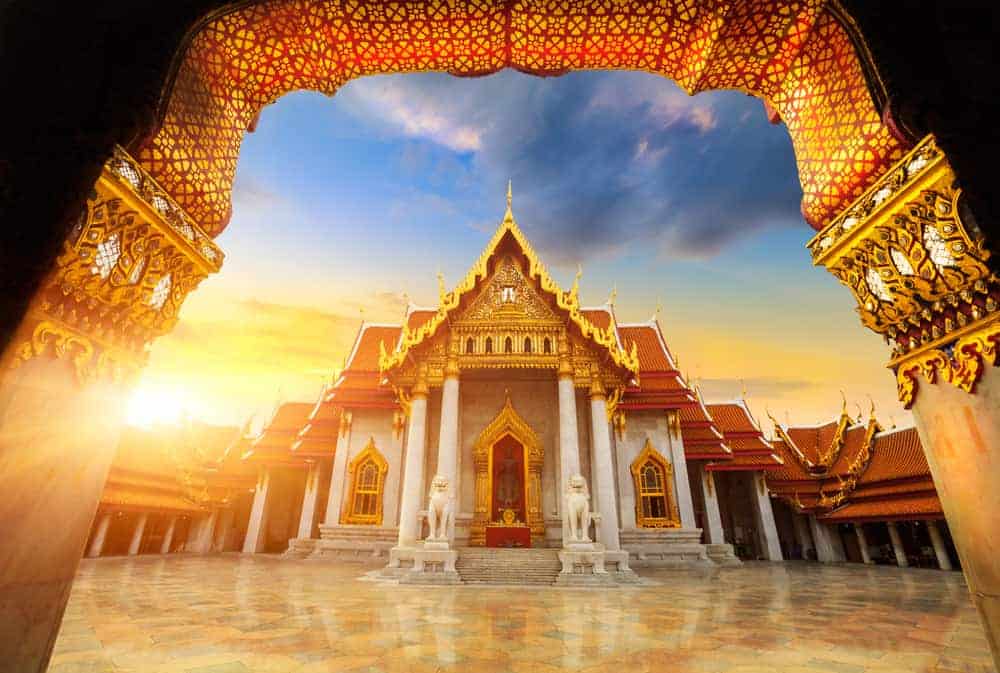 Mistake #2: Booking With Unethical Tour Companies Or Taking Part In Unethical Practices
Sadly, unethical tour companies are common in Thailand. We all know that you shouldn't ride elephants, but even 'sanctuaries' claiming to have ethical practices need to come under scrutiny here. This is easily the biggest mistake to avoid when planning a trip to Thailand.
Many ex-riding camps have woken up to the fact that an increasing number of tourists will not ride elephants and have removed this from their schedule. This is one of the huge Do's And Dont's in Thailand and it is important to never do this! This is also one of the most important solo female travel tips for Thailand! Always ensure you are going with a safe and ethical company.
But at best many still include unnatural interaction with the elephants; at worst, so-called 'sanctuaries' use bullhooks, keep the elephants in enclosures, and beat the elephants to train them. There are a very small handful of elephant sanctuaries that are sanctuaries, have rescued elephants from riding camps or the logging trade, don't interact unnaturally with them, and are hoping to release the elephants back into the wild when possible.
These are the only sanctuaries that you should be supporting. I encourage anyone planning a trip to Thailand to do their own research, but one sanctuary I fully support is Elephant Nature Park – you can read about why it is ethical here.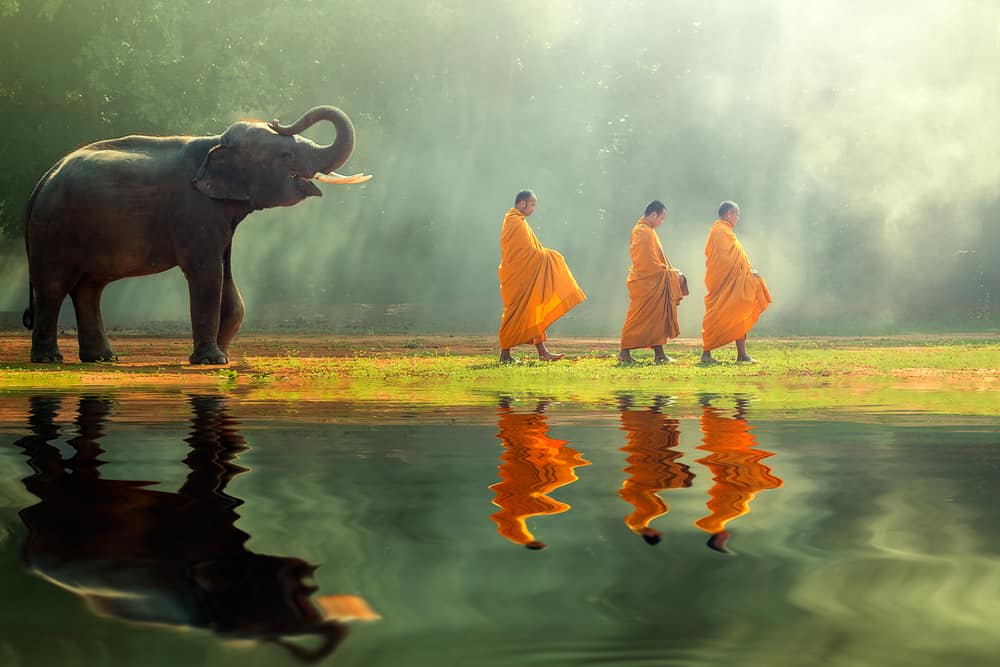 Tiger tourism is also still commonplace in Thailand. Bangkok's Tiger Temple used to be a popular hotspot for tourists wanting photos with tigers. But these are wild animals and the tigers are drugged, which is the only reason why they're able to be photographed with humans.
Tiger Temple has been shut down and reopened with a new name, but the entire concept of the attraction and any other tiger photographic opportunities are completely unethical. This should be completely avoided on your Thailand itinerary!
My opinion? The only animal tourism activities that anyone should partake in, in Thailand or elsewhere in the world, are legitimate sanctuaries or wildlife spotting activities. It's also important to have an ethical mindset toward tours involving human interaction. The tribes in northern Thailand have an interesting culture that's well worth learning about, but the ethics of visiting these places are questionable.
The Karen long neck tribes are a particular group of people who have been negatively impacted by the growing tourist industry. They are refugees from Myanmar but have been forced to keep their traditions (unnaturally lengthening their neck using rings) for tourist interest. For me, this is a huge red flag; the neck-lengthening process is uncomfortable and painful, and it's wrong that a group of people are maintaining this just so they can be looked at by tourists.
Some people argue that they wouldn't have any other way of earning money so they need to carry on with this tradition to survive. I would urge anyone planning a trip to Thailand to do their research and make up their own mind about this issue. If you do decide to visit a long-neck tribe, make sure that you're respectful, engage with them on a personal level, look at the crafts that they make and purchase some if you're able to and generally try to make the atmosphere less like a 'human zoo' which it has unfortunately developed the reputation for.
More sustainable alternatives would be to get involved in hiking tours that have CBT (community-based tourism) practices, where you can actually get to know local people and have meaningful interactions. You could also visit the Hill Tribe Museum in Chiang Rai which explains more about these native people and their plight and donates a portion of their profits towards charities helping these groups.
Another controversial topic for those planning a trip to Thailand is sex tourism. Sex tourism involves anything from ping pong shows on Koh San Road to high-level prostitution, and a huge percentage of tourists to the country engage in sex tourism every year – ping pong shows being the most popular among your average tourist.
This discussion is very broad and has many different viewpoints, but while trafficking levels have decreased in Thailand, there is always the chance that someone could be trafficked – and even if they're not, it's still highly likely that they are being forced to do something they're not comfortable with.
For this reason, I would urge any traveler to stay far away from ping pong shows and any other part of the sex tourism industry. Instead, I would recommend funding other local businesses: including supporting local restaurants and buying products from market stalls. We vote with our dollar after all, and if all the money that goes into sex tourism went into other industries, they would be much more appealing to work for. And if you want to see a show in Bangkok, Thai Lady Boy Cabaret Shows have fantastic ratings, with reviewers saying that the skilled dancers clearly love what they do.
Engaging in any of these practices is easily the biggest mistake people make when planning a trip to Thailand. Please take a look at my suggestions and choose something better to spend your time and money instead.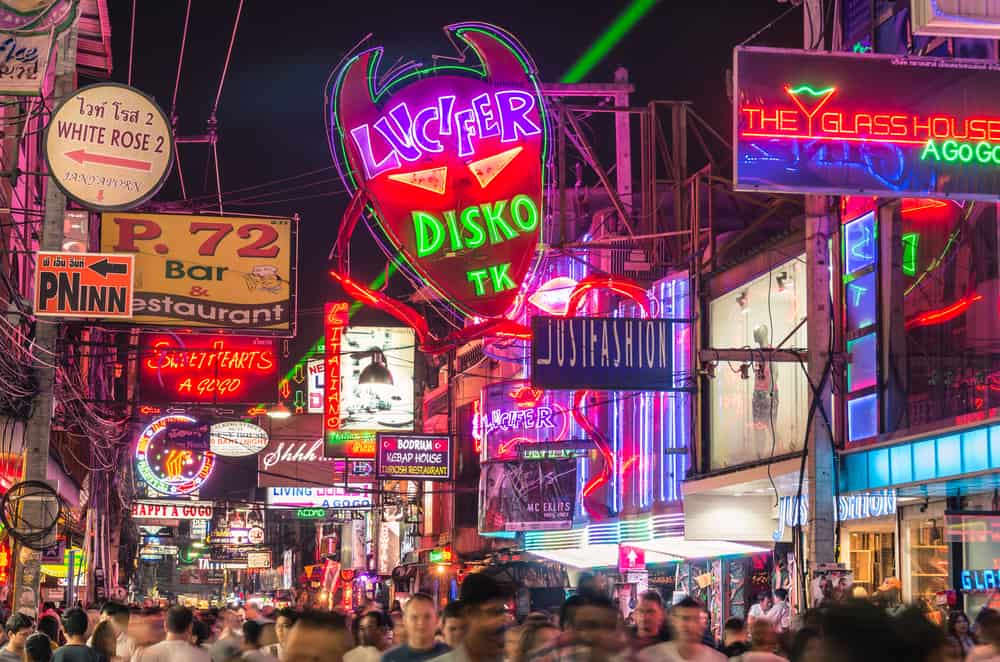 Mistake #3: Spending Too Much Time On "Party" Islands
There are plenty of tourist hotspots in Thailand. Popular islands like Phuket, Koh Samui and Koh Phangnan see thousands of visitors every year. These islands are awash with hotels, have plenty of restaurants (offering both Thai and western cuisine) and are often places you'll see more tourists than locals. Just visiting them and nowhere else is a big mistake you should avoid when planning a trip to Thailand. They will also blow your Thailand budget as they are often more expensive than lesser-known islands!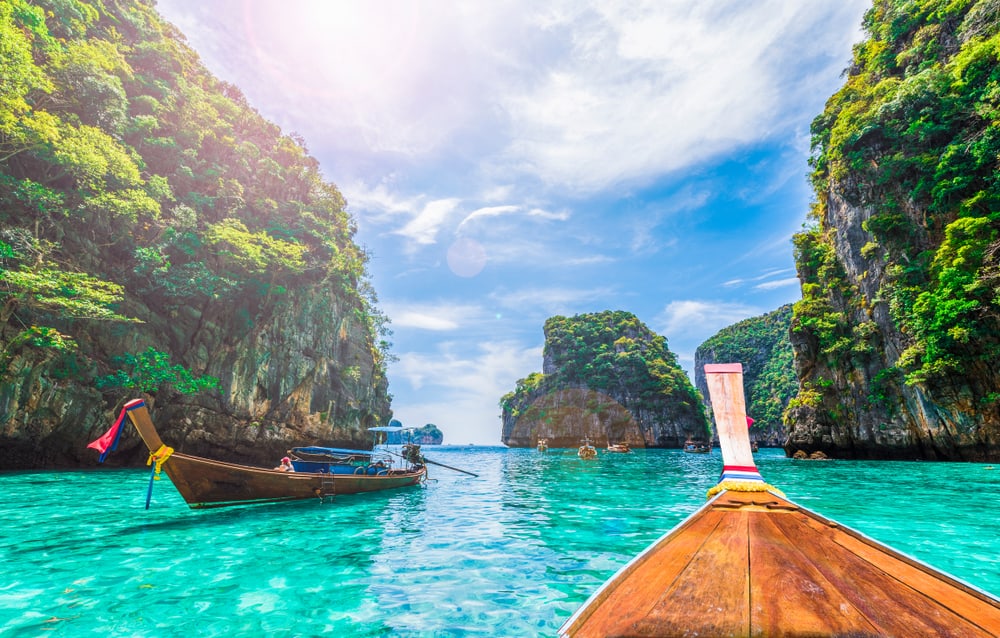 Now, I'm not saying don't visit these places at all, especially if you're after somewhere with a bit more of a 'holiday' feel. But, when planning a trip to Thailand, do consider some of the quieter islands to spend some time on. Not only will these be more laidback and feel a great deal more unspoiled, but tourism will benefit the local economies much more than in one of the tourist hotspots with a diluted economy and many foreign business owners.
Good 'meet in the middle' islands which still have luxury resorts and lots of dining options, but aren't quite as tourist trodden as other places, are Koh Lanta (located between Krabi and Phuket) and Koh Chang (near the border with Cambodia and a great island to visit as a side trip from Bangkok). These islands are perfect for couples, groups, and families; they're not as 'backpackery' as other islands, but there are still plenty of solo travelers and hostels here.
If you're looking to go further off the beaten track, I'd recommend heading to islands like Koh Lipe or Koh Kood. These islands have nearly unspoiled beaches, very authentic restaurants, friendly people who love to interact, and not that many tourists at all. These islands are just starting to realize the positive impacts that tourism can have on them, but are yet to experience the negative aspects of it. So if you do visit some of the lesser developed Thai islands, always be respectful and leave a good impression of tourists on them! There are so many islands to choose from when planning a trip to Thailand so there is truly something for everyone.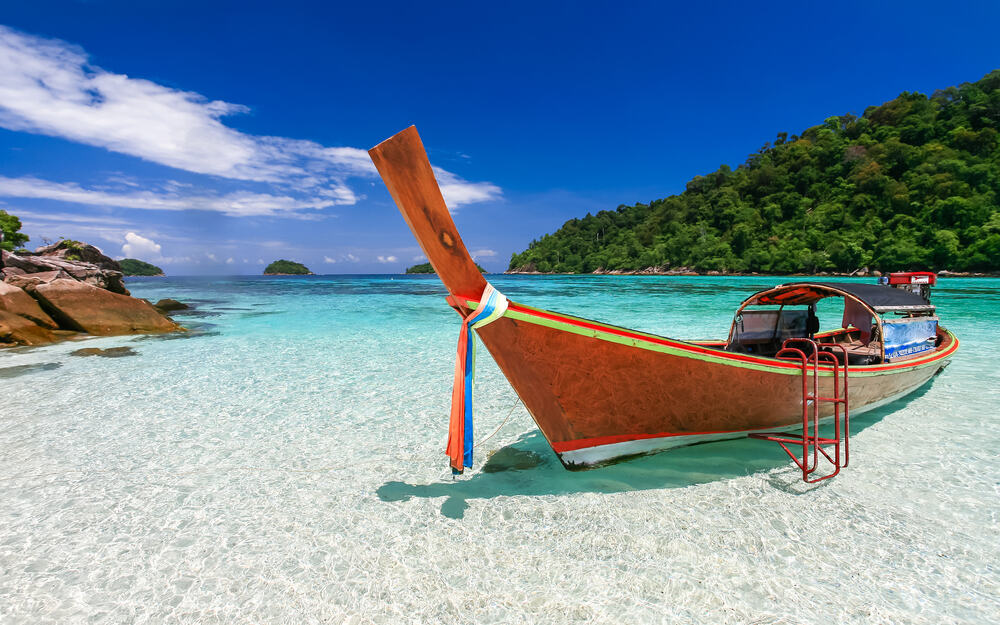 Mistake #4: Packing Only Shorts And T-Shirts
A common packing mistake when planning a trip to Thailand is to presume that because it's always hot, all you need is shorts and t-shirts. I made this mistake on my first trip to the country! However, not only is not all of Thailand always hot, but it's also important to cover your knees and shoulders in temples. At places like the Grand Palace, it is essential to wear long pants and t-shirts that cover your shoulders. Places like the Grand Palace will not let you in if you're not dressed appropriately.
Also, in the north, it can get cold in the night. During the day, it is still warm and sunny – but you'll certainly need some longer, warmer clothes after the sun goes down. And while it is nearly always warm on the islands, there are lots of mosquitos (some which carry dengue fever). So it's best to wear long clothes at night here as well – and spray up for good measure!
You can also purchase pants and cover-ups from the markets as one of your souvenirs in Thailand; but unless you're planning on heading out to the markets as soon as you arrive in the country, I'd recommend making sure you pack something longer to wear when you arrive as you are planning a trip to Thailand.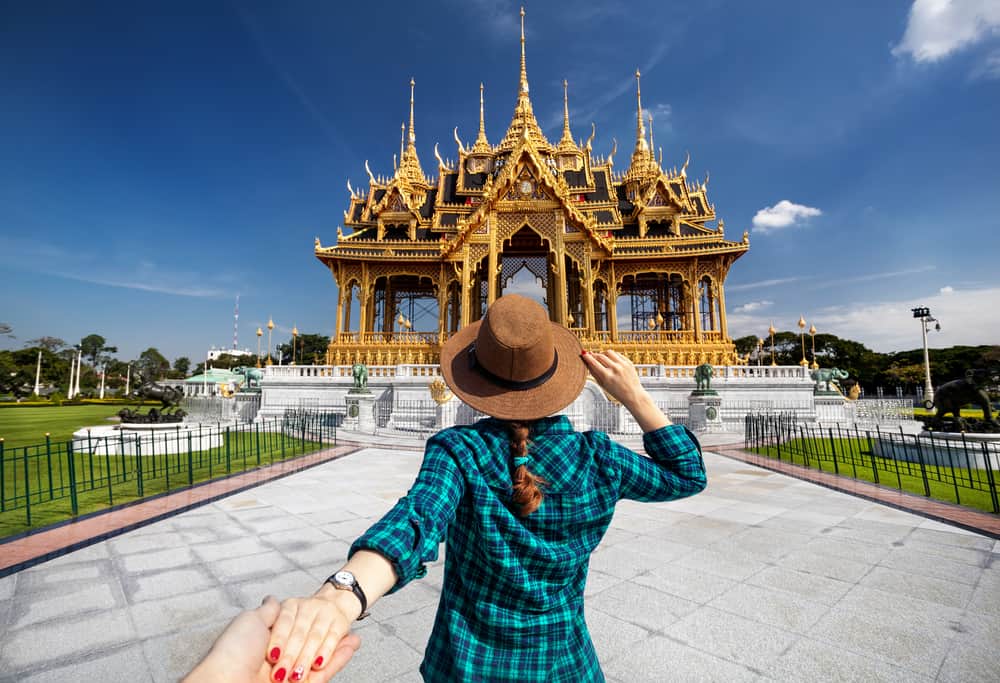 Mistake #5: Assuming That Everyone Will Speak English
The first time I was planning a trip to Thailand, I kind of presumed that English would be quite commonplace – just because I knew so many people who had traveled to the country. While English at hotels and on tours is generally very good and you'll find a decent level in the touristy areas, many people also can't speak English.
Here, a smile, and a Sawaidee (hello in Thai) goes a long way! You could also think about purchasing a Thai phrasebook to help you out with some local Thai phrases. The people will love it and interacting and respecting local culture is important when planning a trip to Thailand.
This being said, it is entirely possible to get around Thailand without much Thai – but do bear in mind that there will be some incidents when you aren't understood. If this happens, I always opt for a smile, Google translate, a pen and paper and some interpretive actions to get my message across! Remember – you're in their country, and people speaking English should not be guaranteed.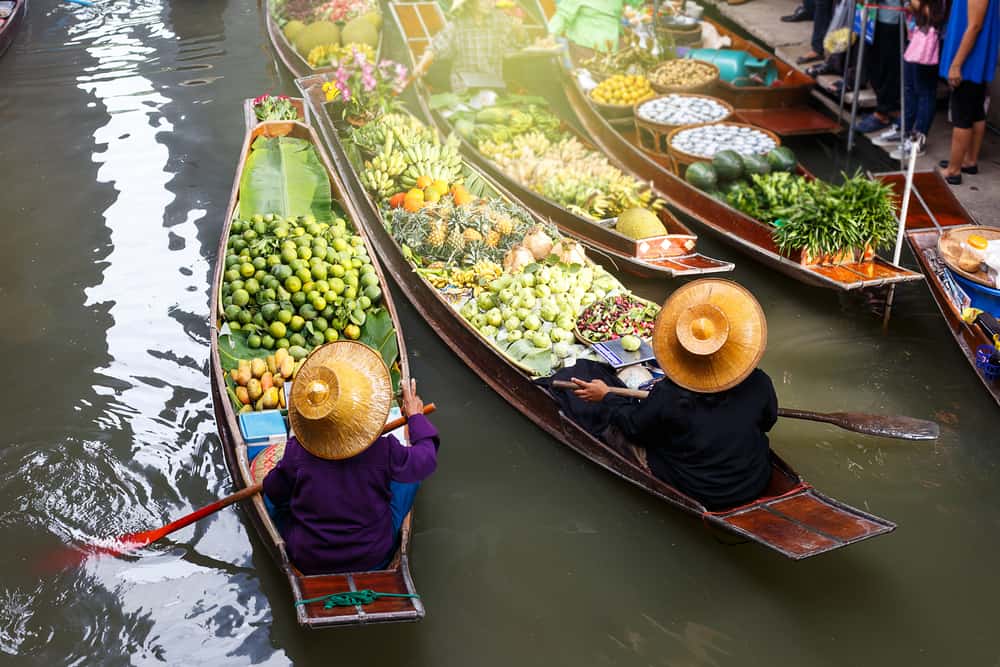 Mistake #6: Completely Ruling Out Train Travel
Thailand's not the biggest country in the world, but also certainly not the smallest – it does take a while to travel from A to B. But before you book flights for every destination you're visiting in Thailand, do take a look at train travel and consider this as an option as well. Many people immediately rule out train travel when planning a trip to Thailand, but this is a mistake and you should have an open mind.
While the trains obviously do take longer, it's very possible to take overnight trains which save on a night's accommodation costs. If you book into the sleeper cabins, you'll get a good night's rest – and taking the trains in Thailand is a really fun experience. You can opt for a first or second class sleeper – first class sleepers are more private and are spacious and comfortable with WiFi. These are great if you're traveling as a couple or a group and want your own space.
If you're traveling solo, or want to cut your spending, I'd recommend the second-class sleepers. These are open carriages, with large seats which get changed into beds at night. Don't worry – every bed has a curtain and its own individual light. The beds are comfy and you get freshly laundered linen. I've traveled in the second-class sleeper cabins a few times, and I honestly love it (I struggle with sleeping when I'm in a normal bed, but I'd sleep on a train every night if I could). My only complaint is that the main lights stay on all night, so I'd recommend taking an eye mask. There is also a food cart on board where you can buy dinner and drinks (they even serve fresh coconuts!) and which opens for breakfast in the morning.
While the trains definitely do take longer than planes, they are more eco-friendly and a great way to travel Thailand like a local, as well as see some scenery along the way. Some journeys are a bit more complicated to take by train – generally traveling to the islands is long and involves changes – but I highly recommend the 14-hour overnight train from Bangkok to Chiang Mai, or reverse. It's super easy, it saves on a night's accommodation and it's cheaper than flying with luggage. This is such an interesting and unique thing to consider when planning a trip to Thailand.
My last tip for train travel in Thailand is to make sure you book in advance to get a sleeper. The first time I tried to book a train in Thailand, all of the sleepers were sold out and I ended up in a seat all night!
You can use 12go.Asia to book tickets in advance.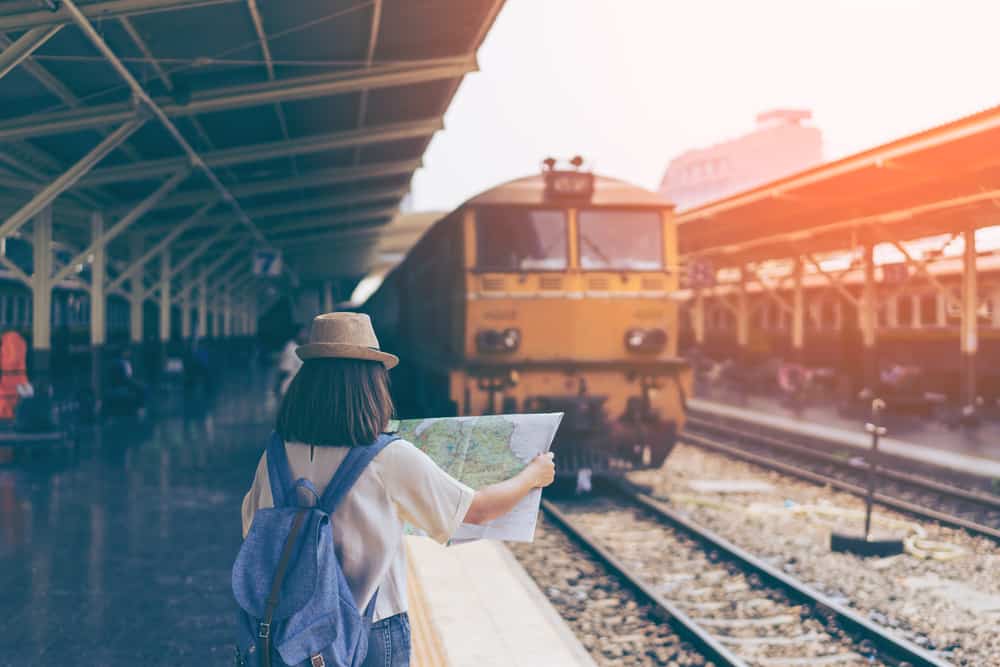 Mistake #7: Missing Out On Thailand's Best Hotels
Because Thailand is so cheap, it's easy to visit on a budget, wanting to spend as little as possible. I'd advise against this when planning a trip to Thailand; even recommending that you splurge out on a 4 or 5-star hotel for at least a few nights of your trip. Can't you see yourself sipping a Thai Tea and overlooking the city or ocean?
The simple reason behind this is that you can get so much for your money when booking Thai hotels. You might be able to purchase a cheap hotel room for just $10, but for $50 you could have a luxurious 4* room with state-of-the-art décor, a power shower and mood lighting in a hotel with a spa and pool.
Or how about a 5* resort on one of the Thai islands for around $80, where you can enjoy an infinity pool. While it's certainly not the cheapest way to see the country, Thai hotels are among some of the best in the world and it's a great way to experience luxury on a budget. So even if you're a backpacker – do consider treating yourself to some luxury in Thailand, you deserve it!
It's really easy to get excited about the massive savings you can make when planning your Thailand accommodation, but do consider experiencing this country's luxury hotel scene while there! If you are looking for a location that offers stunning luxury hotels for a fraction of the normal cost, make sure to check out some of the amazing options all around the country when planning a trip to Thailand!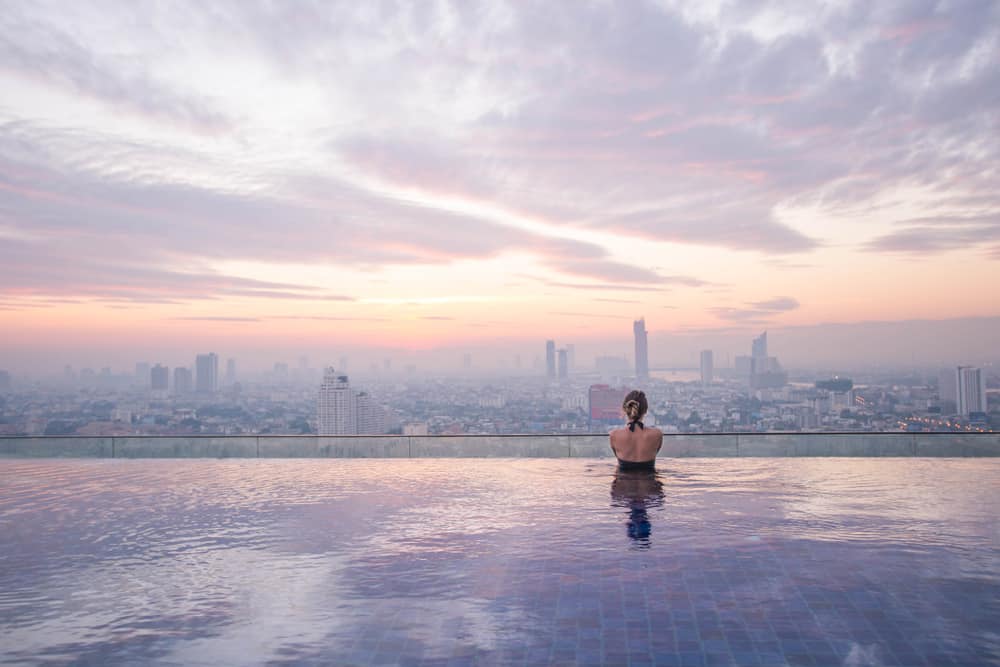 I hope this list of things to avoid when planning a trip to Thailand has helped and has also shown you some of the best parts of this country. Although Thailand is a country of contrasts, it's one of the most popular tourist destinations in the world for a very good reason. Now you know what not to do when planning a trip to Thailand, you can get back to dreaming of Chang beer, authentic pad thai, outstanding scenery and fascinating history. Have a blast!
Author Bio: Claire Martin is a British travel blogger and freelance writer. She blogs about eco-travel and overland adventures on her blog Claire's Footsteps; she has driven around the entirety of Australia and is currently planning an overland trip through Asia and Europe.
Pin this post: