There is plenty of information on the web about planning a trip to Japan, but most of it focuses on what you should do. But this guide is different. This is going to tell you what you should AVOID doing when planning a trip to Japan. Don't worry, this isn't meant to scare you, it is meant to help you be prepared to have a fantastic trip to this wonderful country.
When I lived in Japan for over three years of teaching English, I made a pact with best friend and roommate to travel somewhere in the country at least once every month. With weekends, public holidays and vacations, we covered a lot of ground. However, along the way, we made some mistakes and saw other travelers make mistakes that could have been avoided with better planning.
I'm not talking about cultural mistakes like blowing your nose in public; eating while walking down the street; blocking the escalator; standing your chopsticks up in your rice bowl; or talking on your phone on the train (though you should absolutely not do any of these things, as they are cultural no-no's in Japan!). I'm talking about the bigger mistakes you can make when planning a trip to Japan. If you avoid these pitfalls, you will make the most out of your trip to Japan.
This is a helpful guest post by Travel Collecting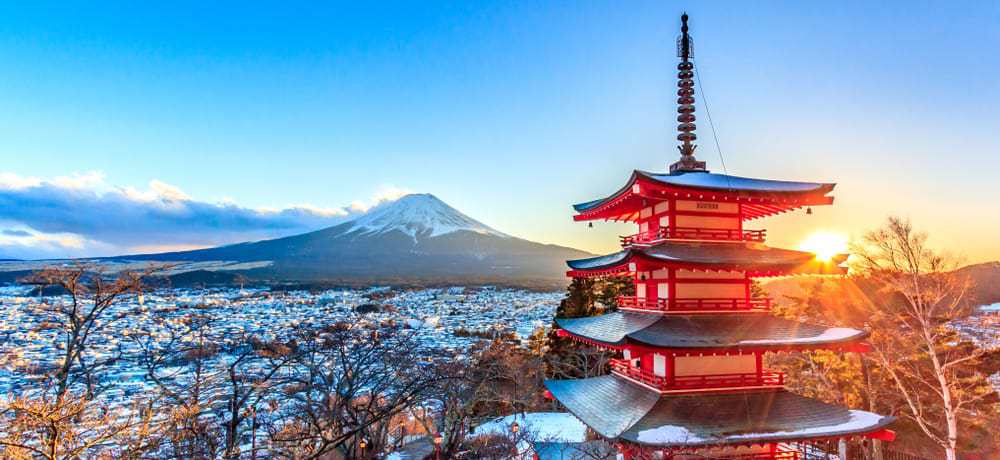 7 Big Mistakes To Avoid When Planning A Trip To Japan
Mistake #1: Only Staying In Western-Style Hotels
Staying at a familiar chain hotel has its advantages. You know exactly what to expect and everything will be familiar and feel comfortable. However, you don't usually travel to see and experience things exactly the same as back at home. It is a mistake to only stay at familiar western-style hotels when planning a trip to Japan.
In most countries, there are cute boutique hotels or B&Bs that can add to your travel experience. Japan takes this to a whole other level, and there are several types of hotels that are unique to Japan. You should definitely experience these at least once during your stay. They include capsule hotels and ryokans. I want you to avoid making this mistake when planning a trip to Japan so I have included some awesome suggestions below.
A capsule hotel is what is sounds like – instead of a room, you have a sleeping capsule that is big enough for you to sleep in and not much else. When you arrive, you leave you shoes in one locker and your luggage in another. Don the provided slippers to walk between the stacks of capsules and the communal bathrooms.
The capsules themselves are comfortable, and most even have TVs in them – just don't sit up too straight or you will bump your head. It's not for everyone but is a distinctly Japanese experience. This is such a fun and unique thing to add to your list when planning a trip to Japan.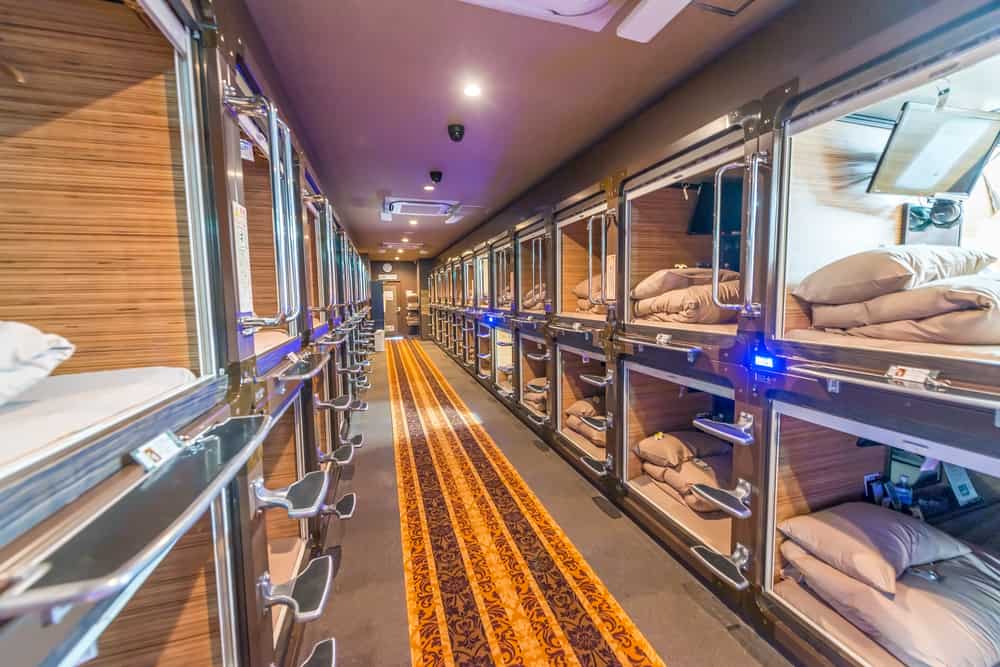 For something more comfortable, book a stay in a ryokan. A ryokan is a traditional Japanese inn and staying there is nothing like staying in a regular hotel. On arrival, the mistress, often wearing a kimono, will greet you at the door. After you removed your shoes, you'll be taken to an almost empty room with grass tatami mats on the floor and a low table and cushions set up for you to enjoy tea and snacks.
Later in the evening, you will be served an elaborate multi-course kaiseki (Japanese haut cuisine) meal of beautifully arranged dishes here. Beforehand, you can change into the provided yukata (a light cotton robe) and enjoy the peaceful garden and a natural hot springs bath. After your evening meal, a futon (thin mattress) will be laid out for you on the tatami floor for sleeping. For more information about what to expect when you stay in a ryokan, check out my complete guide to staying in a ryokan. This is truly a fantastic local experience you should consider when planning a trip to Japan.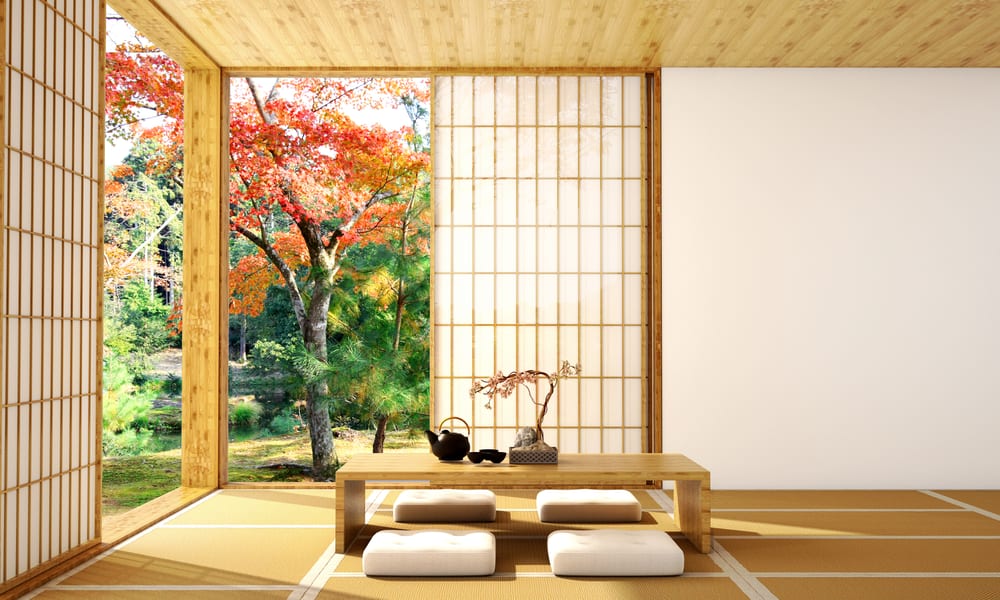 Mistake #2: Limiting Yourself To Traditional Things
There are so many beautiful temples, shrines, cultural traditions and things to do in Japan that many travelers tend to focus on these only. This is a huge mistake when planning a trip to Japan as you will miss out on many fantastic things in the country.
As I traveled around Japan, I would often see travelers go from one temple to another and skip over the many quirky modern things in Japan that helps make it such a fascinating country. Japan has strong traditions that still survive today, and yet at the same time, is at the forefront of cutting-edge technology and offbeat, quirky fashion and fun. So definitely don't miss traditional Japan, but don't limit yourself to just those things.
Whether you are visiting for just a few days or spending 2 weeks in Japan, you are going to want to see all that it has to offer!
The traditional buildings in Japan are fascinating to explore. The most common are Buddhist temples and Shinto shrines. Shintoism is a religion that is unique to Japan, but most Japanese practice both Buddhism and Shintoism. Weddings are traditionally in a Shinto shrine and funerals are typically in a Buddhist temple, for example. The red torii (gates) are Shinto, and the natural wooden pagodas are usually Buddhist.
The best shrines in Japan include the Meiji Shrine in Tokyo and the Heian Shrine in Kyoto. In Tokyo, don't miss Asakusa Temple with its enormous paper lantern. Kyoto also has Kinkaku-ji (the Gold Temple), Ginkaku-ji (the Silver Temple) and Saiho-ji (the Moss Temple) – beautiful temples in gorgeous gardens.
Japanese gardens can be moss gardens made of 200 varieties of moss; zen gardens made of raked sand and rocks, which are perfectly balanced and designed for quiet contemplation; or landscaped gardens like Korakuen in Okayama with ponds, bridges and trees.
Other top places in Japan for temples and shrines include Nikko near Tokyo and Nara near Kyoto. Of course, these are must-sees when you are traveling to Japan for the first time!
There are also many castles dotted around the country. Highlights are the White Heron/ Egret Castle in Himeji, a beautiful, multi-storeyed feudal castle that is perfectly proportioned and perfectly preserved, and the black Okayama castle, which provides a dramatic backdrop to the adjacent Korakuen gardens. There is even Nara Deer Park where you can get up close and personal with the most adorable critters!
If you are traveling with kids, consider a Tokyo Food Tour to expand their horizons! This is a really great way to taste the local culture while making memories together.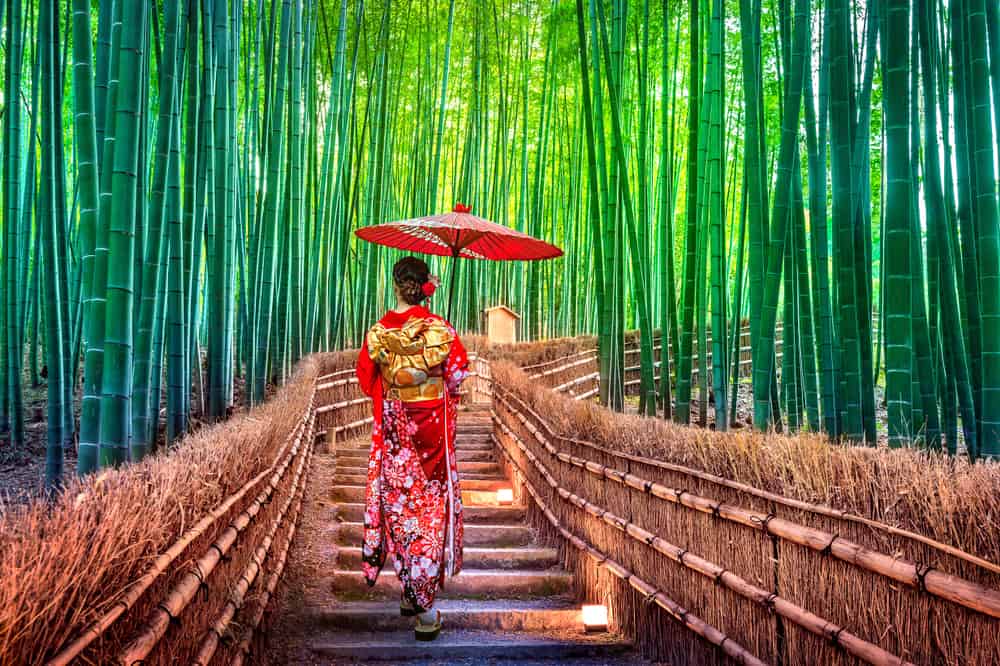 These places are all beautiful and all definitely worth seeing.  However, the mistake that many people make when planning a trip to Japan is to limit themselves to these.  Japan has so much more to offer like these stunning gardens in Tokyo!
Did you know that many restaurants in Japan have plastic samples of the food they serve displayed in glass cabinets near the front entrance? They are designed for people to easily know is served in the restaurant, and are very handy when ordering if the menu isn't in English, as you can point at the food in the cabinet. What's even more fun than this, though, is Kappabashi Street, a street in Tokyo where all this plastic food is sold. The dishes are incredibly realistic and it is an odd experience seeing stacked shelves full of bowls of noodles, morsels of sushi and slices of crumbed cutlets for sale. You can even buy souvenirs like a plastic Californian Roll key chain or a shrimp sushi fridge magnet!
In Osaka, make sure you go to Dotonbori at night. This entire street is a blaze of neon signs and many of the facades of restaurants are covered in enormous crabs, squid, dragons and pufferfish (fugu). There are so many amazing Japanese foods to try! It's totally crazy! Don't miss this unique experience when planning a trip to Japan.
Another crazy place? The Robot Restaurant. This is nothing like any restaurant you have ever been to. Think neon lights, glow sticks, strobe lights, laser beams, pumping music, life-sized pandas, 10-feet tall robots ridden by bikini-clad women fighting other robots with their laser beams, dancers, drummers … There is some food, but the main focus is the insane performance that happening all around you. It has to be experienced to be believed when planning a trip to Japan.
If you like arcades and gaming, don't miss Anata no Warehouse in Kawasaki. There are multiple stories of games in this arcade that is decorated like a post-apocalyptic street in Hong Kong. Fun and fascinating.
Other things not to miss? The kooky and creative fashion in Harajuku in Tokyo; the all-women Takarazuka Revue near Osaka; and playing a game of pachinko (kind of like a pinball machine and incredibly noisy!) anywhere in the country.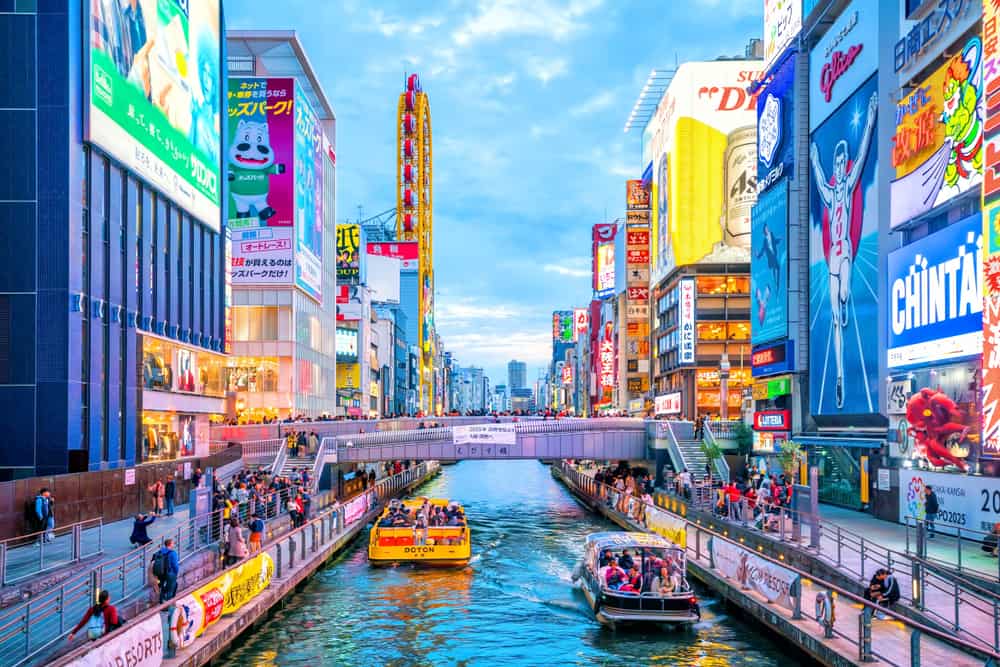 Mistake #3: Just Visiting Tokyo and Kyoto
Most people only go to Tokyo and/ or Kyoto, perhaps riding the shinkansen (bullet train) between the two (it only takes three hours and goes right past Mount Fuji).
That being said, this is a huge mistake when planning a trip to Japan. Tokyo is very modern and Kyoto is very traditional, so visiting these two cities will definitely give you a nice introduction to the country! For more ideas on where to go, check out one of the many amazing Japan Travel Guides to help you decide!
However, there is so much more to see and do and so many other places to go in Japan. Since Japan is so safe for Solo Female Travel, don't be afraid to venture away from the touristy spots if you are a woman traveling alone!
Near Osaka and Kyoto are Koyasan, with ancient Buddhist temples and cemeteries, and Yoshino, one of the best places in the country for cherry blossoms. There are entire hillsides covered in wide swathes of pink flowering trees. If you are planning a trip to Japan for cherry blossom season, this is a wonderful place to visit.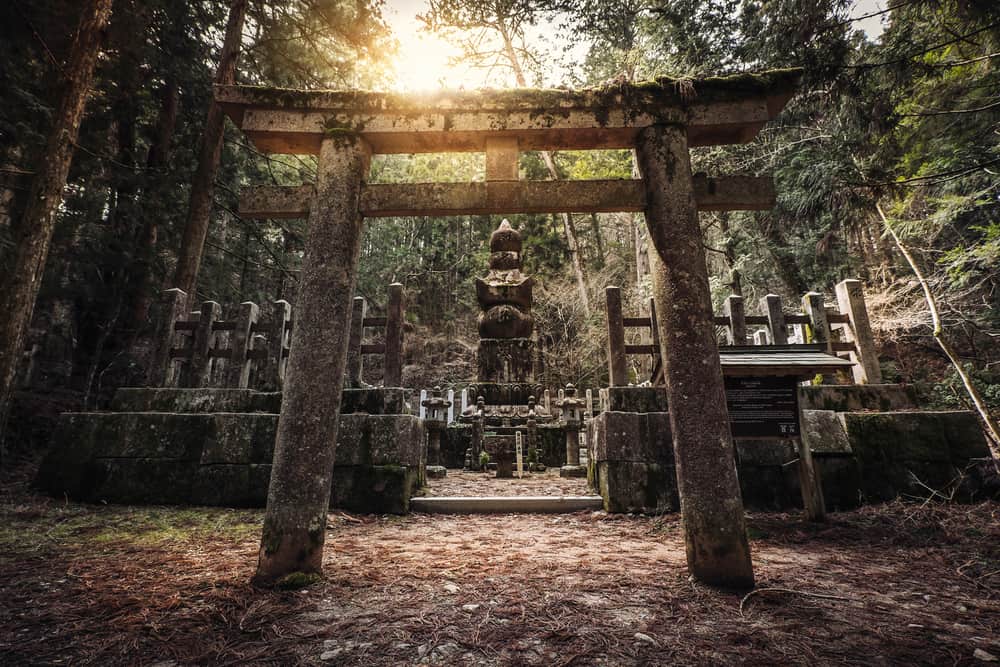 Takayama is a cute town in the Japanese Alps, north of Nagoya, with narrow streets and wooden houses. Even cuter are nearby Shirakawa-gō, a tiny village famous for its gassho-style thatched houses, and Hida Folk Village (Hida no Sato), with beautifully preserved old thatched houses, water wheels and traditional handicrafts workshops.
Take the train west from Kyoto, stopping at Himeji and the stunning 'white egret' castle along the way, to Okayama with its black castle and manicured gardens, and the gorgeous nearby village of Kurashiki with a narrow river lined with weeping willows and many hot springs. If hot springs aren't on your list of things to do when planning a trip to Japan, they really should be and this is the place to go!
Further west still is Hiroshima and the Peace Museum, an important part of history, and nearby Miyajima Island with the famous red floating tori (gate), deer and monkeys. These are just a sample of the fascinating places in Japan. It would be a mistake not to go to at least some of them when planning a trip to Japan.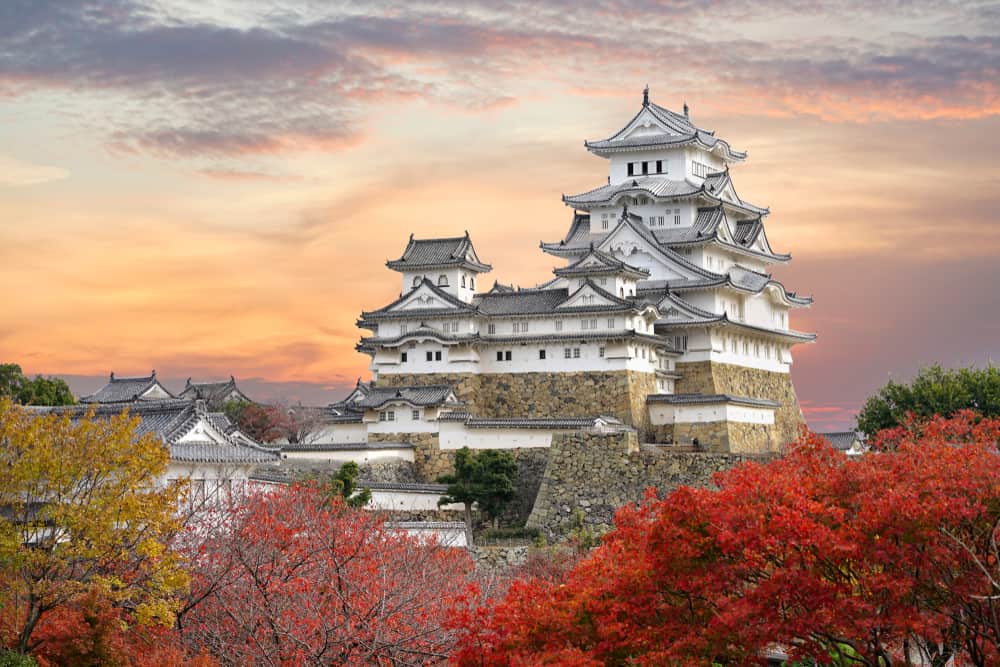 Mistake #4: Not Trying All The Food
Most people know teriyaki chicken and sushi. But Japanese cuisine is much more than this and not trying different things is a huge mistake when planning a trip to Japan. Traveling in Japan is the perfect opportunity to try all that the country has to offer. Limiting yourself to Japanese food you already know is a mistake, so you should definitely plan to try as many different kinds of restaurants and foods as possible. Some of these are casual, hole-in-the-wall restaurants that you just need to leave time for in your itinerary for, and some may require reservations in advance. You can ask your hotel for recommendations.
You should definitely visit an izakaya. Izakaya are Japanese pubs, but they couldn't be more different than English pubs. Many people don't know about them and skip them which is another huge mistake when planning a trip to Japan as they are such a unique and fun experience. There is usually a long counter with stools, but also plenty of low tables in 'shoes off' sections. There is a large menu, often with pictures, of small dishes, kind of like Japanese tapas.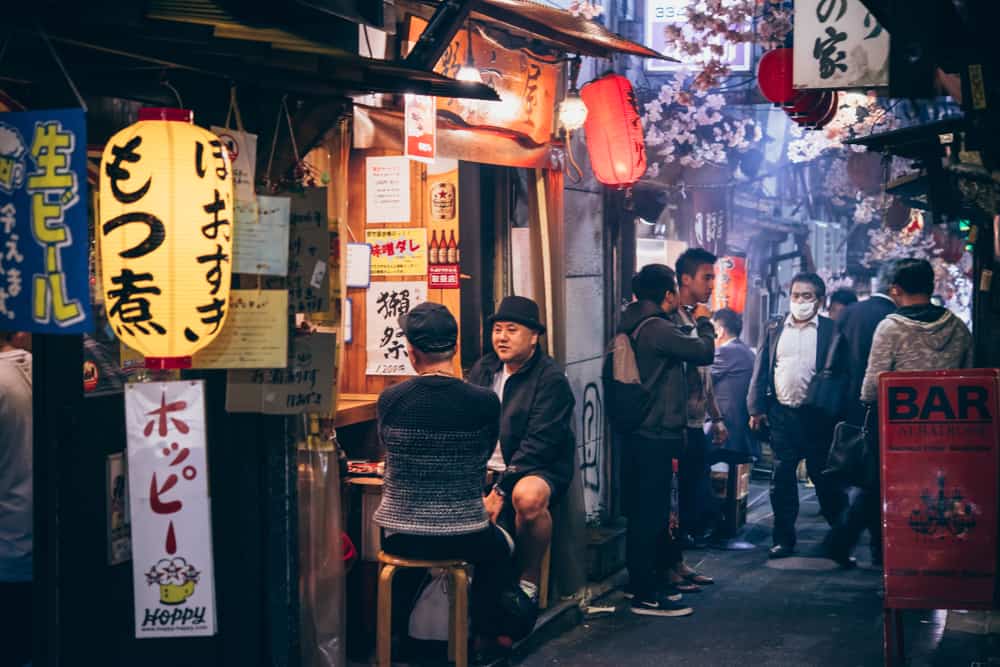 Dishes to try might include asparagus wrapped in bacon, chicken meatballs on skewers, pieces of deep-fried chicken and sashimi (thin slices of raw fish). The most common drinks are beer, sake and chuhai (differently flavored mixers made with shochu – a kind of Japanese vodka – that is delicious but stronger than it seems) and, of course, soda if you prefer. If you're in Japan in the colder months, try atsukan (hot sake).
There are also many specialty restaurants that specialize in variations of one dish only. They are often not much bigger than a few stools spread along a counter around the kitchen. Yakitori restaurants specialize in chicken on sticks (though there are many variations of this simple dish), and you can see the skewers being roasted in front of you. Ramen noodle bars are common, especially late at night as people head home after a bar. Sushi restaurants are also common, of course, and you will taste sushi like nothing you have ever had before. There are also curry rice restaurants that specialize in – well – curry and rice. Japanese curry is a little sweet and not very spicy. It is a massive mistake trying these delightful foods when planning a trip to Japan.
In the Kyoto/ Osaka area and around Hiroshima, the local specialty is okonomiyaki. This is basically a cabbage pancake, but the description doesn't do it justice. It's actually my favorite Japanese food. They are made to order on a hotplate right in front of you. Another type of restaurant with hotplates on the tables is yakiniku – barbecue restaurants where you can grill your own meat. Related are shabu shabu (literally 'swish swish') restaurants where there is a pot of soup in the middle of your table and raw meat that you 'swish' through the soup to cook it.
For something more upscale, it is hard to beat Kobe beef. There are (expensive) beef restaurants where presenting and cooking the meat is performance art. The beef is melt-in-your-mouth heaven.
Do you want a little danger with your meal? Ask your hotel for a good fugu restaurant. Fugu is blowfish and it is poisonous if not prepared correctly. Fugu chef's are all licensed, as it is deadly if they misstep. So choose wisely 😉
Other casual meals that may seem similar but will have Japanese twists include toast (super thick, light and white), ice cream (green tea ice cream, anyone?) and onigiri (triangular rice balls with fillings inside that you buy at convenience stores).
From must-eat dishes in Osaka to traditional sweets and desserts in smaller towns, there are just so many exciting and fun meals you can have in Japan that you should leave time to try them all!  Not planning for the full culinary experience is certainly a huge mistake many people make when planning a trip to Japan.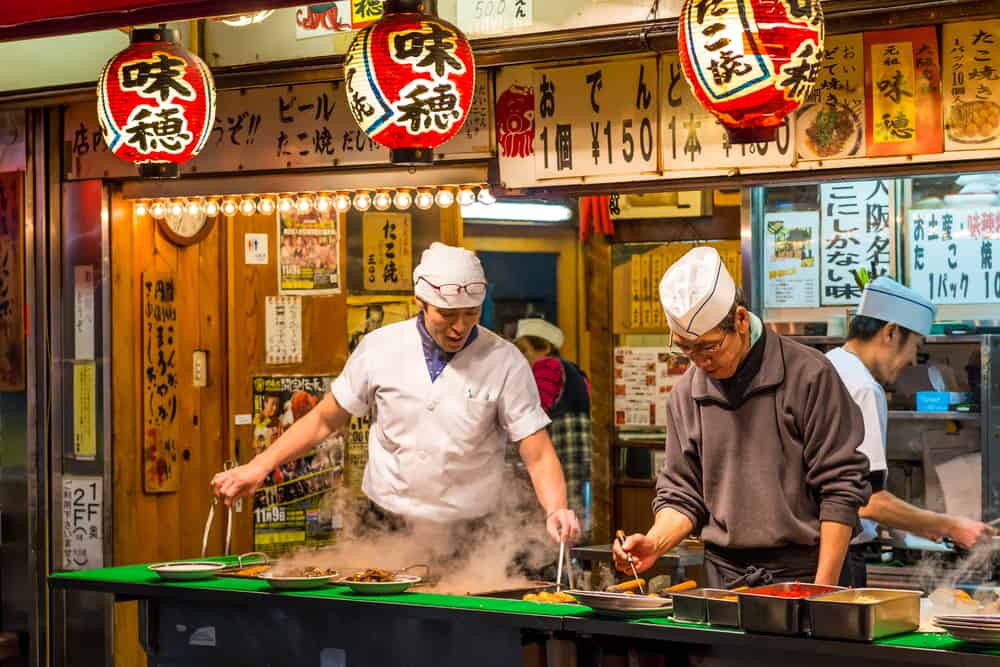 Mistake #5: Not Adding An Onsen To Your Itinerary
As you may know, Japan is a string of volcanic islands. Where there are volcanoes, there is geothermal activity. Where there is geothermal activity, there are hot springs. There are a LOT of hot springs throughout Japan. Going to a hot spring (called 'onsen' in Japanese) is a national passion and Japanese often travel many miles to stay at an onsen town for the sole purpose of soaking in hot spring mineral water. If you don't do this when planning a trip to Japan, you are absolutely missing out on a fabulous experience.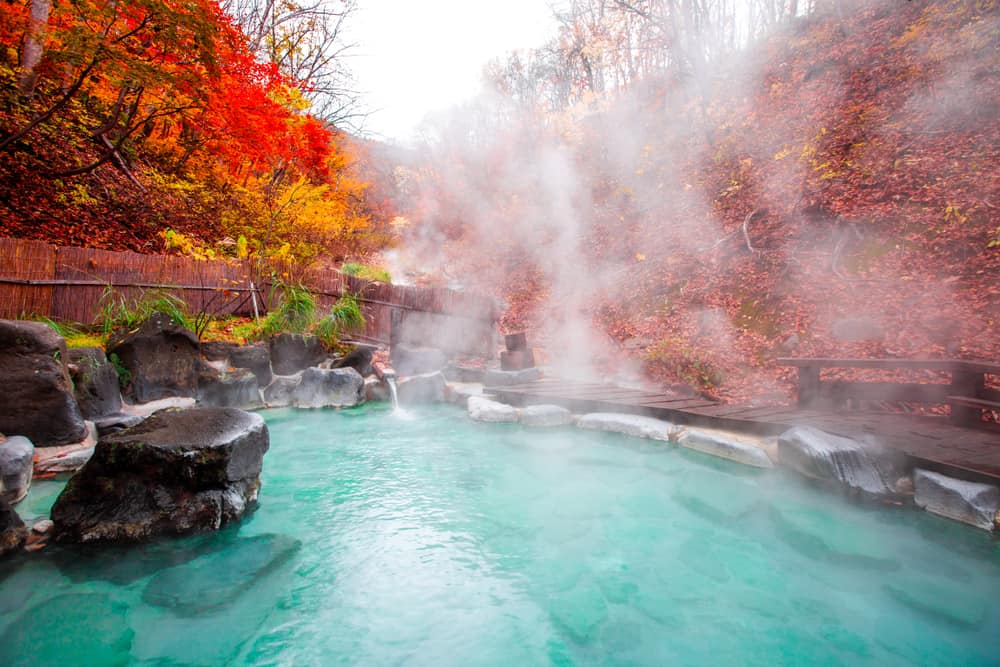 There are many towns or areas with active hot springs that are dedicated to the baths. Public hot springs and ryokans and other hotels with their own private hot springs are the main reason to visit. Many onsen are inside, but there are outdoor onsen too. There is little in this world better than sitting in hot water, surrounded by snow and cool winter air, soaking your cares away.
Common onsen areas include Hakkone near Tokyo, Kinosaki Onsen north of Kobe, Beppu Onsen in Kyushu (the most southern of Japan's four main islands), Noboribetsu Onsen in Hokkaido (the most northern of Japan's four main islands), and Gero Onsen in Gifu in the Japanese Alps. Many people just head to the bigger cities and don't get to experience these fantastic hot springs and that is a massive mistake when planning a trip to Japan.
There is some basic onsen etiquette to follow:
You should thoroughly wash before getting in the water. The bath is shared by others, so it is essential you are completely clean. There are usually showers and low stools nearby to sit on and wash.

You will be completely naked. You usually get a tiny towel to use for modesty in getting to the water. Don't put your towel in the water – keep it on the edge or put it on your head!

Most onsens are single-sex, but you may occasionally encounter a mixed-gender one. You need to decide on your comfort level with this.

Finally, traditionally, onsen forbade anyone with tattoos because they are associated with the yakuza (Japanese mafia). This is changing, but if you have tattoos, cover them up with a waterproof Band-Aid if you can. Don't be offended if you are asked to leave – especially if you have lots of them. I have several small tattoos, have been to dozens of onsen, and have never been asked to leave, but I have heard of it happening to other people – especially those with large tattoos.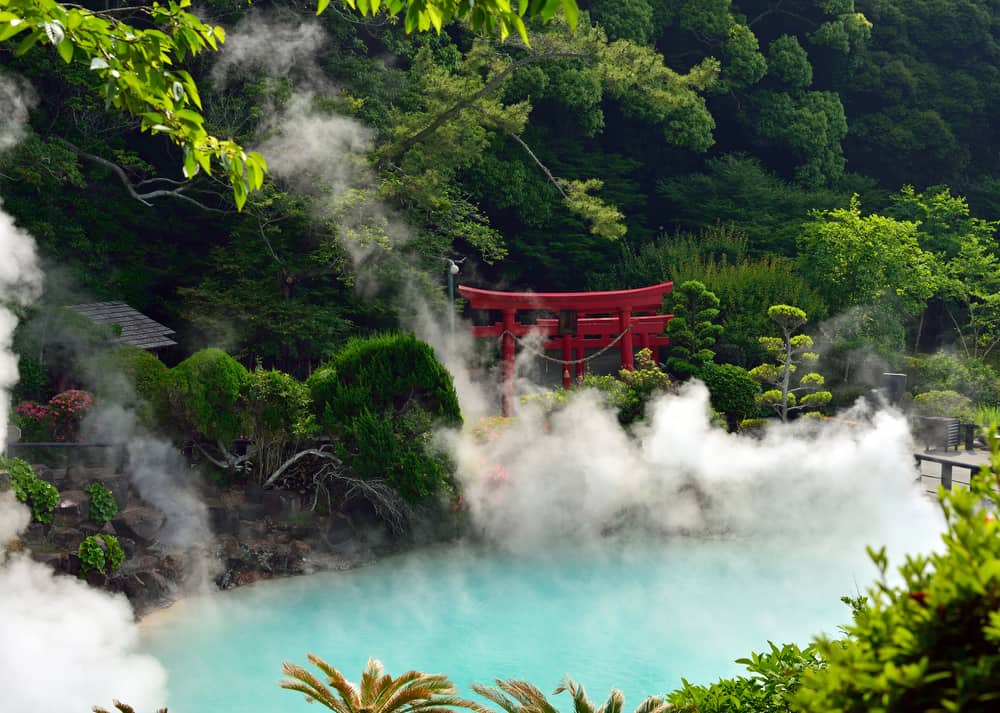 Mistake #6: Only Visiting Japan For Cherry Blossom Season
Japan is famous for cherry blossoms (sakura) and being in Japan for the cherry blossoms is definitely a highlight. However, the sakura season is not only very short (little more than a week), it also happens at slightly different times each year. Which makes booking a whole trip around them very difficult. This does not matter, though! There are places to go in Japan in any season. Only visiting for this short season is a huge mistake many people make when planning a trip to Japan.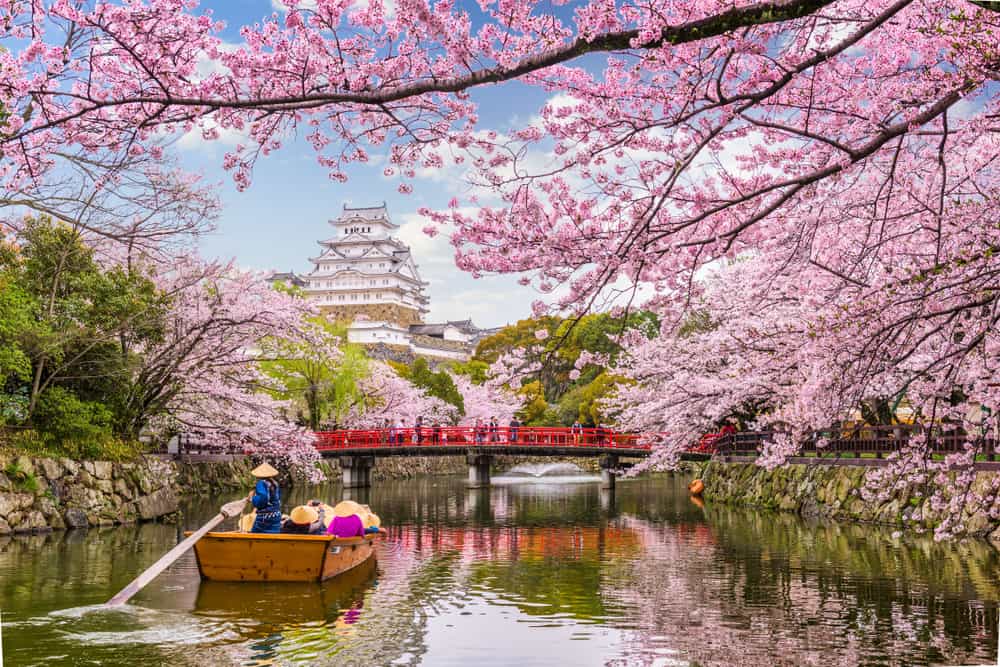 Early spring, before the cherry blossoms, peach and plum blossoms are just as beautiful. Osaka Castle has an orchard of plum blossoms that make a beautiful, albeit chilly, picnic spot.
Summer is gorgeous throughout the country, and this is the perfect time to visit Hiroshima and Miyajima and the Japanese Alps.
Fall is spectacular. Japanese maple trees are everywhere and the temples and gardens in Kyoto are ablaze with red and orange in November.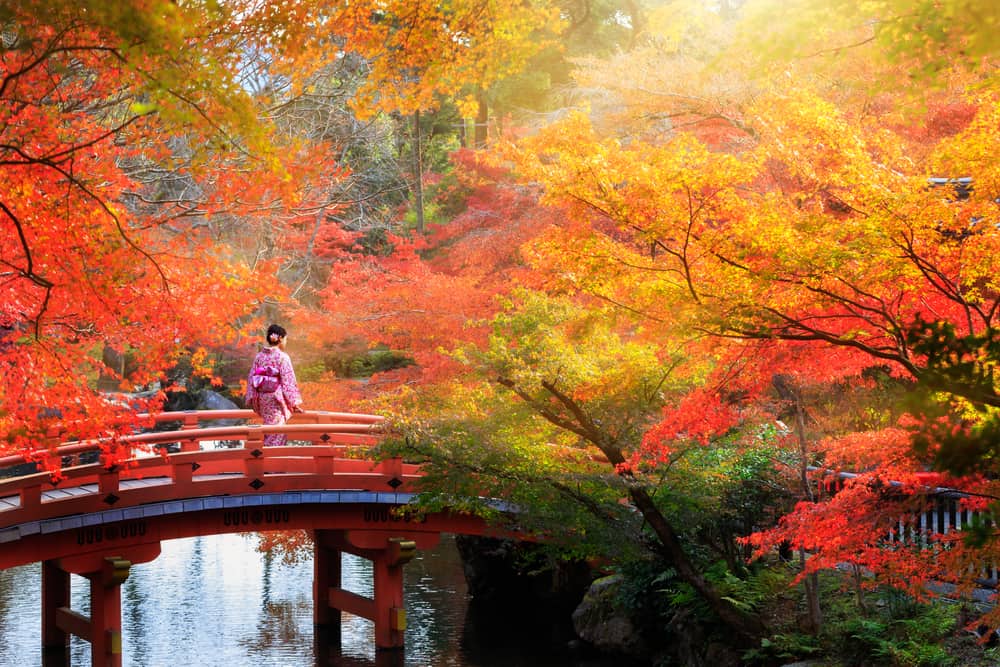 In winter, there is the incredible Sapporo Snow Festival in Hokkaido where enormous ice sculptures are built around town. Onsen towns are especially picturesque in the snow, and soaking in hot water in an outdoor mineral bath surrounded by snow is a magical experience. And of course, the snow monkeys soaking in hot springs make perfect photo ops. This country is truly a year-round destination and limiting your trip to only one week out of the year is a huge mistake many people make when planning a trip to Japan.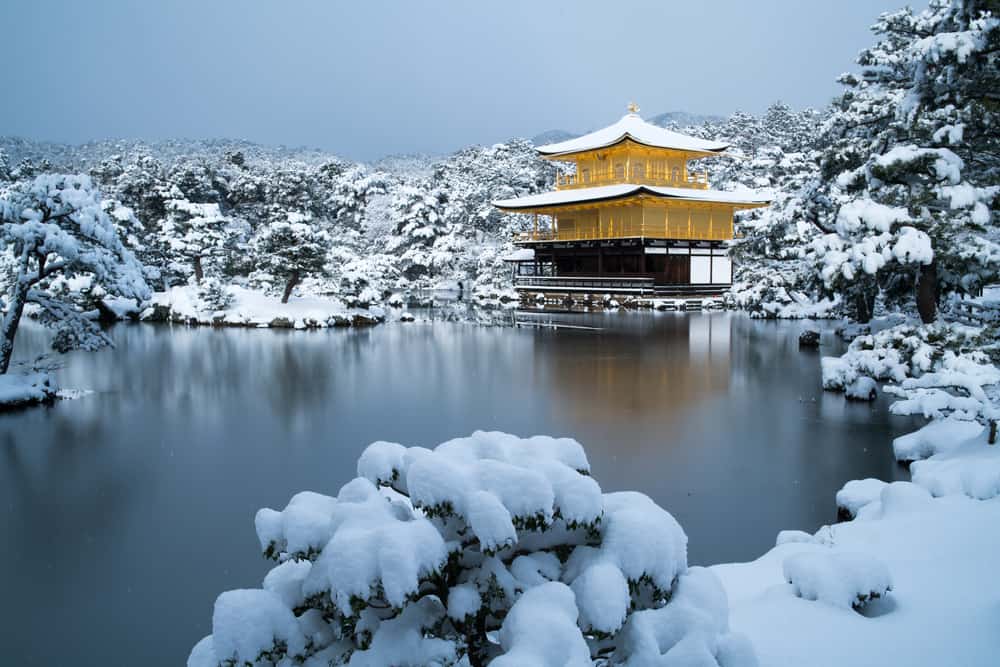 Mistake #7: Not Getting A Japan Rail Pass
There is no need to drive in Japan – and in fact I would recommend you don't. Parking is a nightmare, and there is a very extensive rail network across the country. Not utilizing this wonderful infrastructure is a huge mistake to avoid when planning a trip to Japan. If you are just going to stay in one or two cities, then you don't need a Japan Rail Pass, as buying individual tickets will be cheaper. However, if you want to travel around the country and see more than just Tokyo and Kyoto, you should look into buying a Japan Rail Pass. Usually, a Japan Rail Pass will save you a lot of money and is a great thing to invest in if you are planning a trip to Japan for a longer amount of time.
You need to buy the pass before you get to Japan, but once you have it, you can book seats on JR (Japan Rail) trains for no additional fee. This includes most shinkansen (bullet trains). Note that there are many private train companies/ train lines in Japan and the JR Pass only works on JR trains, but it is the most extensive network around the whole country. In Tokyo, the Japan Rail Pass doesn't work on the subway but does work on the JR Yamanote loop line that circles the city. It also works in the JR ferry to Miyajima. The rail pass is a great way to get around the country when planning a trip to Japan and you should highly consider investing in one.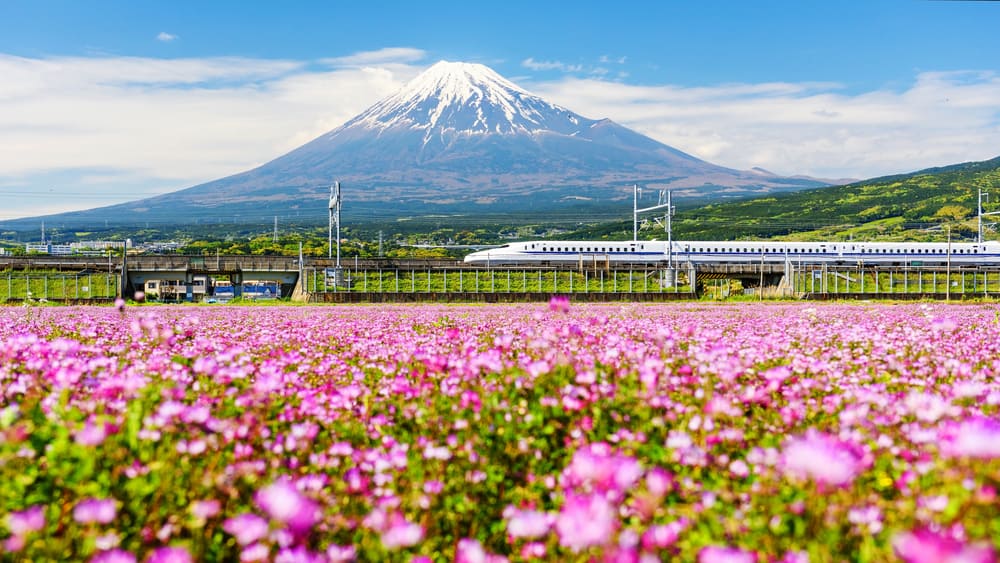 The chances are high that Japan is very different from your country and you will encounter situations that are different from back home and these are mistakes you should avoid when planning a trip to Japan. You will be squashed on the subway in Tokyo or Osaka (they are crowded and pushing is not considered rude; in fact, gloved attendants are employed to push people into the carriages).
You will have to take your shoes off when entering many places (walking on tatami mats or inside people's houses in your shoes is considered extremely dirty as people sit on the floor). You will be looked strangely if you try to leave a tip at restaurants. You will be glared at if you try to touch taxi doors (they are automatic and taxi drivers don't like them being touched). And you will probably have to pay with cash many places you go (credits cards are not common in many places). However, if you avoid these 7 big mistakes, you will also stay, visit, eat and experience incredible things when planning a trip to Japan. Enjoy every moment!
Packing Tips For Your Trip To Japan:
Here are some of our favorite items that you should consider packing for your trip to Japan! These are essential travel items that we use and love and you should make sure to consider for your travels.
A concealed travel pouch may be one of the most important items you bring with you! This unisex RFID blocking concealed travel pouch is lightweight and comes in several colors. It has lots of organization to give you peace of mind. You can keep your most valuable documents safe and secure next to your body.
If you have a pouch already you may not want to or need to invest in a new one. If it does not come with the RFID protection, these RFID sleeves would be handy to prevent identity theft. This configuration comes with enough passport and credit card sleeves that the entire family would be protected. They are slim too, so they will easily fit into your current pouch or wallet. These are the kind our family uses not only when traveling but at home as well.
If you have a camera on your packing list, you need to add additional memory cards on your list as well. Unless you are packing a computer for your trip, you will not be able to upload photos and clear your existing memory card. Purchasing additional memory cards cost under $20 and take up no space in your luggage. Having a backup can have the potential to save you a lot of heartaches if something goes awry! There is nothing worse than coming across that perfect moment and then finding out you don't have enough space to capture it on your camera!
Similarly, If you are planning to capture your trip on a smartphone, we beg you to bring some way to back up your memories. The best way to do this is with a portable smartphone flash drive. A flash drive is a small storage device that you can connect up to your smartphone and then safely and easily download the photos onto this device.
If you are planning on taking a lot of pictures with your phone you will definitely want to consider an external charging battery. This Anker high-speed phone charging battery is the exact one we carry with us on all of my trips. It can be used on a variety of phones, not just an iPhone like we have. And wow is it fast! We like that it holds its charging capabilities for several uses so we do not have to worry about it while out and about. And if we forget to recharge it at night, it will still be good to go the next day.
My mom was never a fan of packing cubes until she tried them out! Now she is sold. These Bagail packing cubes are the exact ones she uses whenever she travels and she travels a lot. She cannot believe how much more organized she is now! And she will never leave without them anymore.
We never leave home on a trip without our Bobble filtration bottle. The 18.5-ounce size is perfect for travel and it will fit nicely in the pocket of a backpack or your purse. Also when filled with water, it is not too heavy to carry. And the Bobble carbon filter ensures fresh clean water whenever and wherever you fill the Bobble. You can find filter replacements here.
Perhaps you are traveling a long distance and packing space is a premium. Then this set of collapsible silicone foldable water bottles would work well for you. Would not take up much space in your suitcase at all. And you will be receiving a set of two.
You will want to bring a backpack or daypack with you to store snacks, your water bottle, phone, extra clothes, etc.. This foldable water-resistant backpack would be great. It is very affordable and is available in many color options for you to choose from. The fact that it folds down into a zippered pouch will make it easy to pack.
Perhaps you need a more substantial backpack for your international travel. This antitheft backpack has a charging port, is water-resistant and can comfortably carry up to a 15.6″ laptop. It comes in a range of colors to choose from and it is inexpensive as well.
We all need to protect our eyes from the sun's harmful UVA/UVB rays. These unisex polarized sunglasses come in a lot of lens colors and frame designs and are extremely affordable too.
If you are fond of the aviator-style of sunglasses these polarized aviators may interest you. We like polarized sunglasses because they remove the glare off the water and help you to see things more clearly.
Don't forget to bring along a universal power adapter if you are traveling abroad. This worldwide power plug is a great example and will charge your phone at the end of your busy days. And this world traveler adapter kit can charge several devices at the same time. This is what you will need when there are several people traveling in your group, or if you bring several electronic devices on your trip that require charging at the same time.
Author Bio: James Ian lived in Kobe, Japan for over three years and has traveled all around the country. He now helps people have interesting, fun and engaging travel experiences through his blog Travel Collecting.
Pin this post: