From Antarctica and Albania to Canada and Cuba, these traveler-endorsed destinations are the best places to visit in 2017. Since we haven't been everywhere [yet!], we asked thousands of professional travelers, travel bloggers, travelers who still retain traditional jobs, traveling photographers, men, women, and families alike where the best places to visit in 2017 are located. Without further adieu and in no particular order, you can discover the best destinations below and begin to plan your trip immediately!
Best Places To Visit In 2017
Antarctica is one of those rare experiences where the destination is the adventure in itself making it one of the best places to visit in 2017. One of the last untouched destinations on earth, the continent is absolutely pristine! While the experience is up there in expense, expeditions are available to the average person seeking an exceptional adventure, and travel here is something that only a select few can say they have achieved.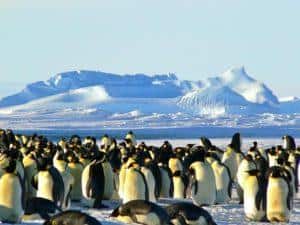 100 years ago no more than a handful of people had journeyed to Antarctica, however today around 30,000 travelers visit Antarctica every year. Cruises leave from Punta Arenas in Chile or Ushuaia in Argentina and set off for the South Shetland Islands, stopping at several research stations while sailing along the Antarctic Peninsular. You will experience spectacular glacial lagoons, dramatic icebergs, and incredible wildlife like breaching whales, penguin colonies, and deep-diving seals.
Tip: Make sure you book a cruise which includes land based excursions. International regulations limit the number of people allowed on land at any one time, so large cruise ships with 500 passengers generally offer a "look but not touch" experience. Booking with a cruise company who limits their passengers to around the 110 mark (we booked with Chimu Adventures) means the opportunity to step off the boat for hikes through ice fields, kayaking adventures, and camping overnight on the most remote continent in the world!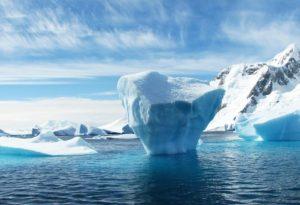 Canada celebrates the sesquicentennial (150th) anniversary of Confederation in 2017 – and that means lots of buzz and activity around the northern parts. While the country will have various celebrations, it's really the smaller cities offering the quirkier spots to enjoy. My wife and I spent several months of 2016 in the eastern half, and have every interest in returning as soon as possible.
What to see? In Nova Scotia alone, you might come across the Halifax & Southwestern Railway Museum, the Hank Snow Hometown Museum, Muriel's Doll Museum, the Farm Equipment Museum, and (if you're luckier than we were) a UFO Interpretation Centre. Prince Edward Island, the country's smallest province, holds the Bottle Houses and Canada's own Potato Museum. And then, of course, there's Back Road Folkart, which holds the Guinness World Record for the Largest Handheld Egg Beaters – and no, I can't make this stuff up.
Whether you opt for an epic road trip or a week-long stay in a big city like Toronto, there's plenty going on.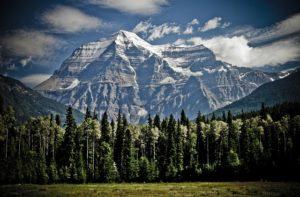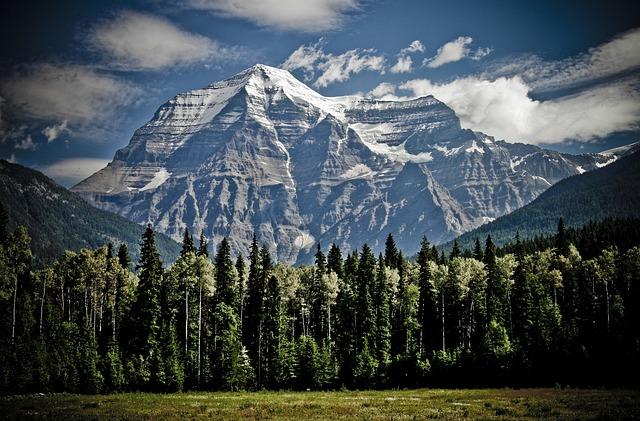 The far-flung islands of Tahiti in French Polynesia will be one of the top places to visit in 2017. Its legendary mix of pristine beaches combined with the growing interest in overwater bungalows and the popularity of the Disney animated musical "Moana" celebrating Polynesian culture, will put it on the radar for travelers looking for a fantasy island escape.
While Bora Bora and Moorea are traditional choices in the archipelago, travelers should also consider lesser known islands such as Huahine, Raiatea,  Taha'a and Tikehau for the ultimate South Pacific getaway.
Lovers of nature and landscapes should definitely add the Faroe Islands to their bucket list. This archipelago is located between Scotland and Iceland, and it's part of Denmark even though it has its own government. Only 50,000 people live in the Faroe Islands, and many many sheep, even though I don't believe anyone has ever counted them all! The Faroe Islands are a wonderful place for a road trip – the best thing to do is simply driving around looking for the best scenic spot. And trust me, there are many! Gásadalur waterfall is one of the best known, and it's only 10 minutes from the airport. Another place we loved in the Faroes is Mykines, a tiny island where more than 500,000 birds stop during their migration. Truly magical and one of the best places to visit in 2017.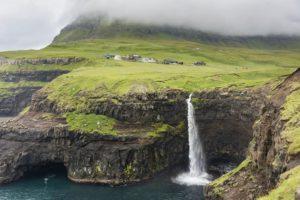 While throngs of tourists flock to glittery Italian destinations such as Florence, Venice, and Rome in the summer months, it is the region of Puglia that will shine the brightest of all in 2017. From the rugged romantic coastlines of Polignano A Mare to the unique conical Trulli houses in Alberobello, the Adriatic coast of Puglia has plenty to offer to travelers searching for untouched Italy.
Not only does Puglia possess some of the purest, sun-soaked landscapes, it's also the home to Italy's best food region. A visit to the desert climate of Puglia involves soaking in the Adriatic Sea, noshing on orecchiette pasta and burrata cheese, and washing it all down with a Primitivo vintage wine. Unplug and stay in one of its ultra-luxe 5-star hotels such as Masseria San Domenico or at a traditional Trulli house in the UNESCO World Heritage Site of Alberobello.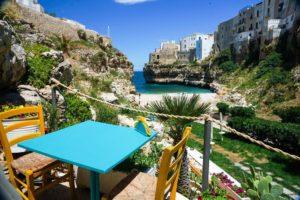 The United Arab Emirates is an exotic and unique destination with its opulent palaces, stunning Arabic architecture, turquoise seas, white sand beaches, Arabian desert, and delicious Middle Eastern food! The UAE's abundant wealth is evident in the City of Gold, Dubai, home to the world's tallest building, the Burj Khalifa, and one of the world's most luxurious hotels, The Burj Al Arab. And if you are wondering if you can visit Burj Al Arab, the answer is kind of!!
Abu Dhabi offers the Sheikh Zayed Grand Mosque, an architectural masterpiece that will leave you speechless. Have tea at the world's second most expensive hotel ever built, Emirates Palace, and then explore Heritage Village, where you get a feel for life in the UAE before the oil boom.
Dubai is a shopper's paradise from the world's largest mall to the traditional souks which offer incredible bargains on beautiful gifts. Don't miss Global Village, which reminded us of Disney's Epcot Center, and Miracle Garden, the world's largest natural flower garden. Enjoy an Arabian night under the stars on a desert safari with camel rides, belly dancing, dune bashing, sand skiing, falconry, hennas, and a BBQ next to the campfire. The UAE has so much to offer, which is why it is one of the best places to visit in 2017. We are already planning another visit!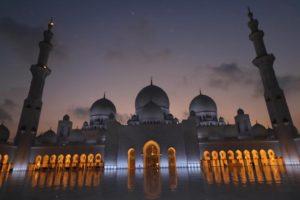 2017 is definitely the year of Cuba travel if you haven't already been there. Already picking up visitor momentum in 2016, courtesy of the ease of US traveler restrictions, Cuba is the place to go sooner rather than later. The unique and relatively untouched culture, due to decades of economic embargo, has left this Caribbean country in a time warp since the 1960s. Classic cars, crumbling architecture, Cuban cigars and some of the best rum are a few of the highlights that await eager travelers, along with crystal clear beaches, amazing hospitality, and a beautiful countryside. The best part about Cuba is that it hasn't been spoiled by years and years of over-crowded tourism. Travelers really do get to experience authentic Cuba travel, but it won't last forever!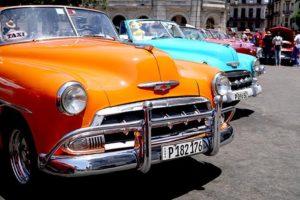 The Orkney Islands are situated just north of mainland Scotland and it is one of those hidden gems that the world is hiding. The Orkneys have 70 islands with the majority of them being uninhabited; which means it is the perfect place to have an adventure.
The Orkneys are home to the famous World War One and Two site of Scapa Flow. As you drive through the twisty roads and cross the bridges, you can see the blocker ships that were purposely sunk to keep the enemy subs out. I highly recommend scuba diving with Scapa Scuba to experience their underwater beauty.The towns of Stromness and Kirkwall hold beautiful boutique shops that have a lot of handcrafted items that use natural resources from the islands. Around these towns are Nordic and Bronze Age cairns (tombs) with the Tomb of the Eagles being one of the best. In the center of Kirkwall are the historic Earl's Palace and Saint Magnus Cathedral that will give you a view of the entire town.
I would also recommend going to the ancient attractions of Skara Brae, the Ring of Brodger and Maeshowe. The Orkneys are one of the most beautiful, islands the world has to offer. The Orkneys still hold their 11th century charm making them one of the best places to visit in 2017.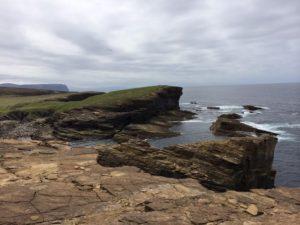 Thailand is a must visit destination for 2016. My first taste was in 2012 on my Thailand honeymoon, and it is now my favorite country in the world. The islands in Thailand are out of this world, with crazy turquoise waters and white sandy beaches. There is an island for everyone my favorite is Koh Lipe, divers love Koh Tao, party animals love Koh Pha Ngan, etc. We can't forget about the food, if you think Thai food is amazing from your couch wait until you try the real deal in Thailand. I could eat green or Penang curry every day and wash it down with a fresh passion fruit shake. After some time at the beaches make sure to head to northern Thailand for some culture. One of the most famous temples in the white temple in Chiang Rai, and Chiang Mai is home to over 200 temples. Thailand is amazing and should be on everyone's bucket list.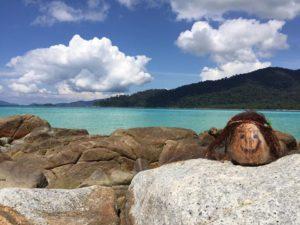 Albania is an up and coming destination and one of the best places to visit in 2017 for a good reason. It's affordable, the people are friendly, and the country's natural beauty is incredible. The beaches of the Albanian Riviera are some of the most beautiful in all of Europe, rivaling its neighbors Greece and Montenegro. You can eat delicious fresh seafood along the coast for cheap — think a three-course meal with a drink for $8 USD. Even better? The Albanian Riviera is a bit of an open secret, so the beaches aren't as crowded as its neighboring countries to the north and south. The water is so turquoise and crystal clear you'll want to float for hours, and there are so many beaches all along the coastline that you'll never run out of beaches to explore. It's the perfect summer destination!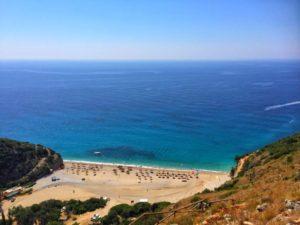 The Caribbean coast in Colombia is calling, will you answer? Catch a cheap internal flight from the capital, Bogotà to the seaside town of Santa Marta which is the springboard to beaches, mountains, and Colombia's national park. Unmissable stops on your Colombia journey include Costeño Beach for partying, tranquilo tubing in Palomino, hiking at Tayrona National Park, and waterfalls in Minca. So is Colombia safe? You betcha. Colombians are passionate, friendly, and waiting to shake your hand on arrival (and I'm not exaggerating!) Have I sold you? Check out our guide to backpacking in Colombia for more tips and inspiration.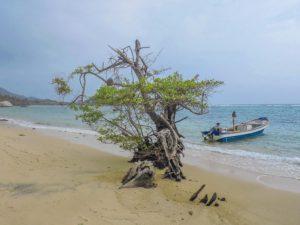 Amsterdam is one of the most liberal cities in Europe and so most Americans think of it as simply a place to party where pot is legal, distilleries are prevalent, and of course there's the legendary "red light district". However, the city is much, much more than that. While you will find the taboo, the city also has more than 100 museums, ethnic food from across the globe, and a culture that has seamlessly merged its history with its future.
Unlike other European cities, that date back to the middle ages, Amsterdam is relatively new having been founded as late as 1300. However, it only grew to be a great city and center of trade by the middle of the 17th century when it became the wealthiest city on earth. As a result of this globally influenced culture, visitors will find that Amsterdam presents a unique blend of Dutch food and culture with those elements brought back to it from territories as diverse as North America and Indonesia. This creates an intoxicating destination that will be sure to excite even the most experienced traveler. As a result, Amsterdam is a fantastic mancation destination and one of the best places to visit in 2017!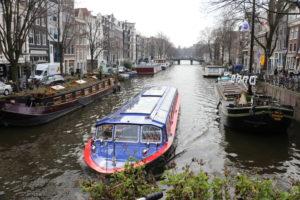 If there is one place I would recommend to visit in 2017, that is Bela Krajina, a region of Slovenia at about 90 minutes drive from the capital Ljubljana and on the border with Croatia. This is one of the less visited regions of Slovenia, but certainly one of the most charming. It is an excellent place to get off the beaten path and go a bit more local. I truly enjoyed its untouched nature: beautiful, green hills; forests to walk through; creeks and rivers. There are lots of vineyards and an excellent wine production, although the breweries also make very good beers! Villages are fairy-tale like and people are genuine and welcoming. Did I mention there also are some interesting archeological sites? All of these things and more make Solvenia one of the best places to visit in 2017!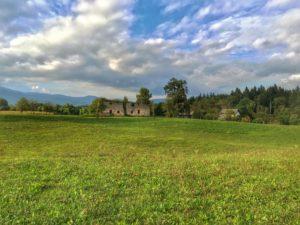 The island of Sao Miguel in the Azores is an excellent underrated destination to add to your travels in 2017. It is the largest of 9 islands in the Azorean archipelago in the Atlantic Ocean. This tiny Portuguese island offers the best of European city life, breathtaking landscapes, secluded countryside, black sand beaches, spa hotels, and public mineral water baths all within a short distance. In the capital city of Ponta Delgada offers the feeling of a bustling Portuguese city. It's not too big to be walked and small enough to still be quaint with waterfront cafes, shops, and delectable dining options lining the narrow streets and alleyways.
Outside of the city, the island becomes the land before time. A drive through the heart of the island will reward travelers with dramatic towering volcanic craters, warm mineral water waterfalls, boiling calderas bubbling from the ground, thermal oceanic pools, and lush flora.  It's an adventurer's paradise with trails to explore by foot, by horse, or by off-road jeep.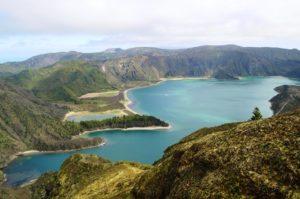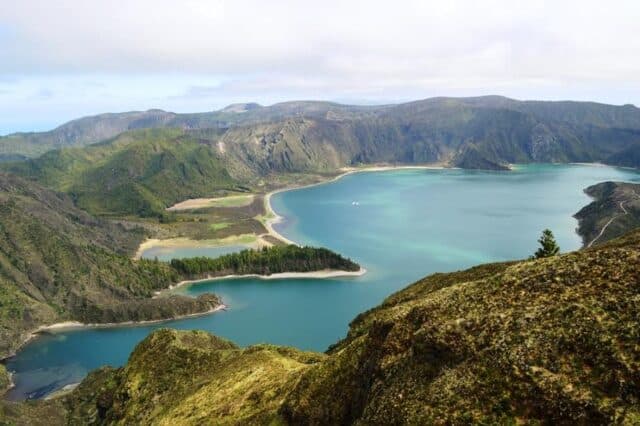 Vietnam is a great destination with something for anyone, but there is one special place that you absolutely cannot miss. Located 140 km away from Hanoi, Mai Chau couldn't be any different from the bustling city. Picture an enchanting valley with paddy fields, water buffalos, and traditional houses: this is Mai Chau, and much much more.
Mai Chau is a wonderful ecotourism destination where you can hike, bike, or just soak in the breathtaking views and relax. Still quite undiscovered compared to the much more famous Sapa, Mai Chau is the place to go in 2017, before the crowds arrive!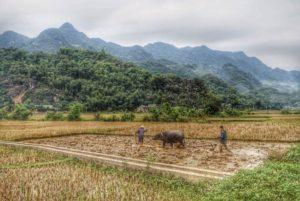 Are any of these destinations on your bucket list of places to visit in 2017? Have you visited one already? Let us know in the comments!
Pin this post: