Are you looking to make sure your Mexico packing list is complete before you head to the land of virgin beaches, white sands, and coastal resorts? If you're looking for a specific list of what to wear in Mexico, you might be in the wrong place. We are writing this article to make sure you won't forget the most important things when packing for Mexico (but don't worry, we do mention some clothes toward the end!). Despite the fact that many individuals claim "all you need in Mexico is a sense of adventure," we'd like to ensure that you are well prepared for your trip!
We've seen many people forget essential items on their trips and packing for Mexico is no different. These are often items people overlook or don't think twice about packing, but trust us, reviewing these 10 most important things for your Mexico packing list is a must if you'd like to be fully prepared for this adventure. You will thank yourself later for the thought and effort you put into packing for Mexico because it's not all just swimsuits and sunshine! Whether you are hiking the Archeological Zone of Tulum or relaxing at the Sian Ka'an Biosphere Reserve, these packing tips for Mexico apply to everyone!
While packing can be stressful, we're here to make sure you have thought about every aspect when packing for Mexico, and we hope this advice will serve you well when traveling to the land of tequila, beaches and history, because, really, who want's to be stressed due to packing mishaps while on vacation?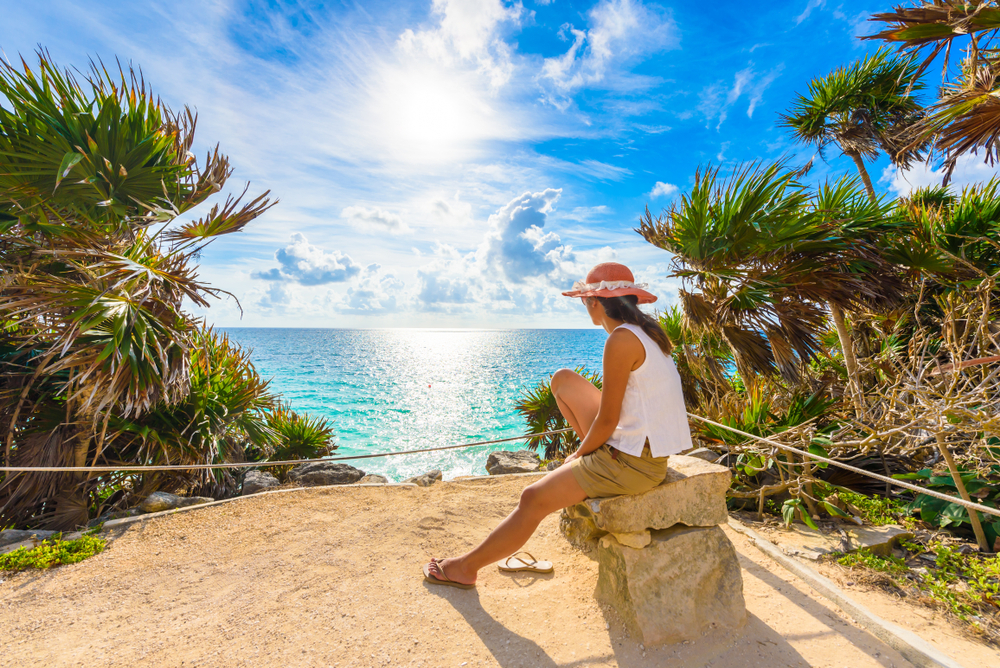 Mexico Packing List: 10 Things You Are FORGETTING To Bring
1. Bring Along a Portable Smartphone Charger
Portable power banks are a must for traveling anywhere, so make sure to add this to your Mexico packing list! Whether you are going on one of the many tours in Mexico, walking around the Mayan Ruins or driving back and forth across the land, make sure to purchase a portable power bank when packing for Mexico. Portable power banks can range from $10-$40, but they are a great investment, as they will help recharge your phone on the go.
Please make sure to add this to your Mexico packing list, as you'll want a fully charged phone between taking lots of photos and updating social media to share your fun with friends back home. Avoid a dying battery by bringing a small portable charger. You will thank us later!
We recommend the Anker Powercore 10000 and use it during all of our travels. While it is a little more expensive, it has great quality and should be added to your Mexico packing list if you'd like to keep your phone alive and usable during your travels!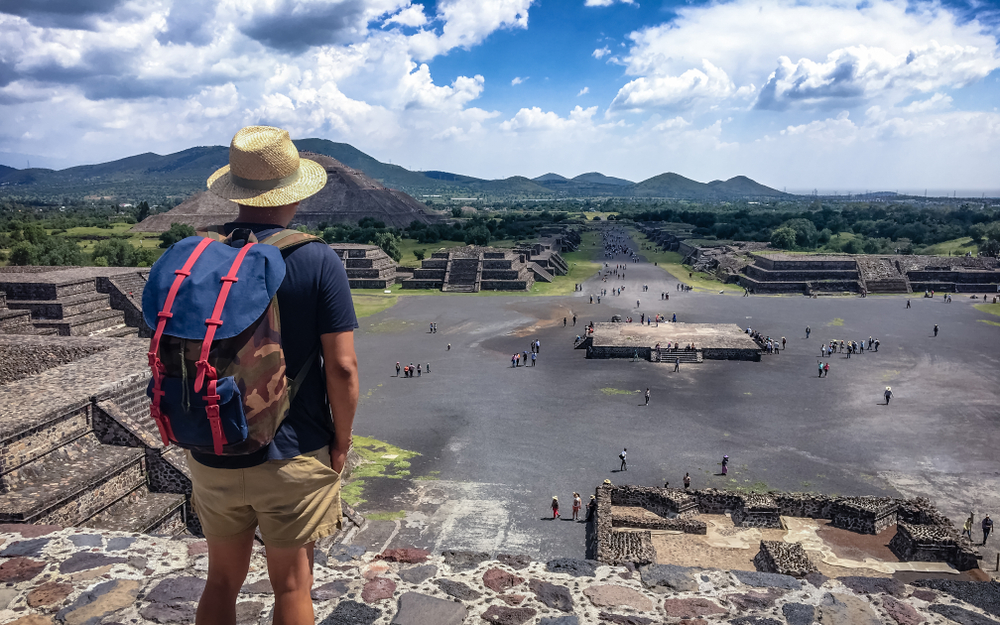 2. A Reusable Water Bottle Is A Must
You're in the sun– nearly all the time. There is no way to avoid it! Mexico is fantastic for getting a tan, but with that exposure, you must add a reusable water bottle to your Mexico packing list. While cups of water are free in restaurants and at most food trucks, you'll often find yourself thirsty at the most inconvenient parts of the day. From spending an afternoon on the beach to visiting Mayan ruins, you'll want to add a reusable water bottle to your list when packing for Mexico just to make sure you stay hydrated and healthy!
By simply having a sip every thirty minutes or so, you will ensure that you're feeling more hydrated, and thus, more prepared to take on any adventure. Bringing a reusable water bottle, or even a filtered water bottle, is great preparation when packing for Mexico as it will force you to drink, helping you balance the sun exposure and heat that will seem to follow you everywhere– but this isn't to say that Mexico tap water isn't safe. Feel free to drink water at said food trucks and restaurants. It just might be easier to have a bottle of your own for instances where water is not readily available! Stay hydrated easily by adding a reusable water bottle to your Mexico packing list.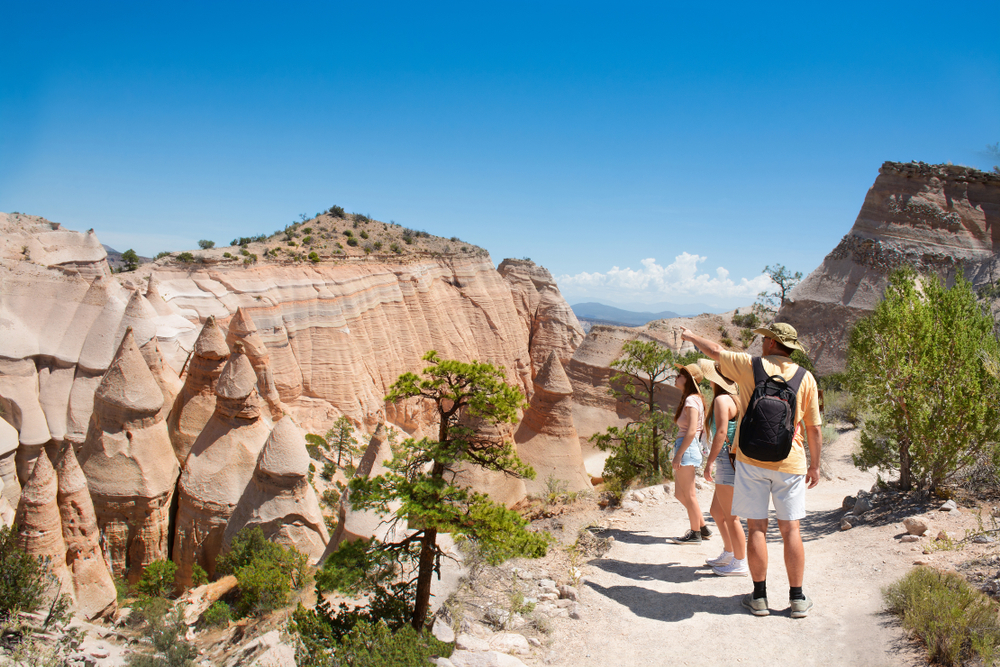 3. Multiple Memory Cards Are Always Great For Backup!
There is no doubt about it: Mexico is beautiful. From sunsets to sunrises and all the time in-between, it is a gorgeous country full of life, culture, and sights you must see. Because of this, you'll probably be taking a lot of photos! If you have a camera on your original Mexico packing list, make sure to add additional memory cards to your list as well.
Purchasing additional memory cards can cost as little as $20 and take up no space in your checked bags or carry-ons when packing for Mexico. Having a backup can also save you a lot of heartaches if something goes awry! There is no worse feeling than coming across a perfect photo or moments and then finding out you don't have enough space to capture it. We have been there before and we don't want you to feel the same disappointment we have felt! We want you to be able to be out and about and have the chance to capture every beautiful moment on camera. We want you to have this item on your Mexico packing list to ensure that you can hold onto your memories for forever. Plus: the more pictures, the better, right?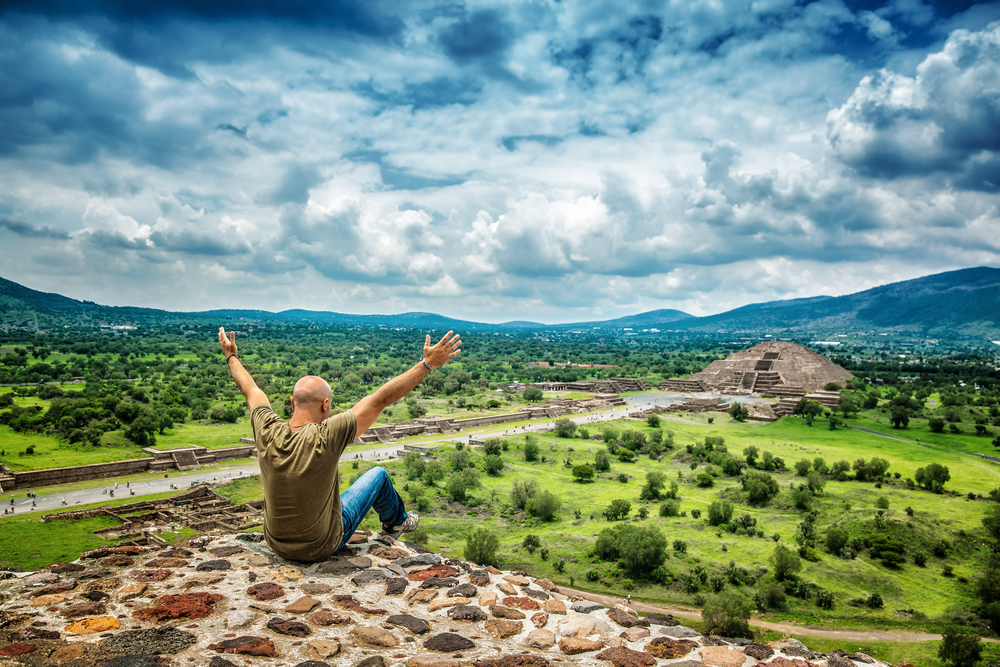 4. Don't Forget To Put Earplugs On Your Mexico Packing List
Please, take it from us and thousands of other travelers and add earplugs to your Mexico packing list. They are essential! Many apartments in Mexico may not have air conditioning because they don't need it. At the same time, Mexicans love to have fun, hang out with their friends, and stay up chatting and laughing until the wee hours of the morning. This will result in you not being able to sleep, especially if you are staying in a larger city-center type area and there are restaurants and bars nearby.
Earplugs are absolutely necessary to add to your Mexico packing list and these are the earplugs we travel with. In addition,  if you plan to travel around Mexico by staying in hostels or shared Airbnbs, you should totally add earplugs to your Italy packing list. Sleeping in a hotel or unfamiliar space may cause you to stay awake and have a hard time sleeping. Adding earplugs to your list of what to pack for Mexico will help you focus on quiet and get some much-needed shuteye.
Bonus: You can use your earplugs if you are hoping to sleep on the plane on your way to/from Mexico as well.
5. Add A Poncho, Instead Of An Umbrella, To Your Mexico Packing List
Oh my, this is one of the biggest things people forget on their Mexico packing list! Looking to save space but still stay dry when choosing what to wear in Mexico? Add a poncho to your Mexico packing list instead of a travel umbrella! Unless you are outfitted in a waterproof jacket, pants, and shoes, you are going to need something to stay dry in the event of a Mexican squall. A poncho folds up teeny tiny in your suitcase and is easy to throw into a backpack when you're are sightseeing. It is quick to whip out and put on and keeps you more covered than an umbrella. When considering what to wear in Mexico, make sure you pick a poncho that is made of quality material so it doesn't rip when you put it on.
You may not think of rain when you think of Mexico, but this is simply untrue. If you are planning to visit Mexico in the spring, summer, and parts of fall, you should be prepared for potential rain. In Mexico, it frequently rains suddenly but usually only lasts a short while. It may rain a few days of your trip or your entire trip. Either way, there is no sense in burdening down your luggage with an umbrella when you can simply throw in a poncho which does the job and takes up a fraction of the space and weight. This is a huge thing people forget when planning their Mexico packing list and we want to help you not make the same mistake.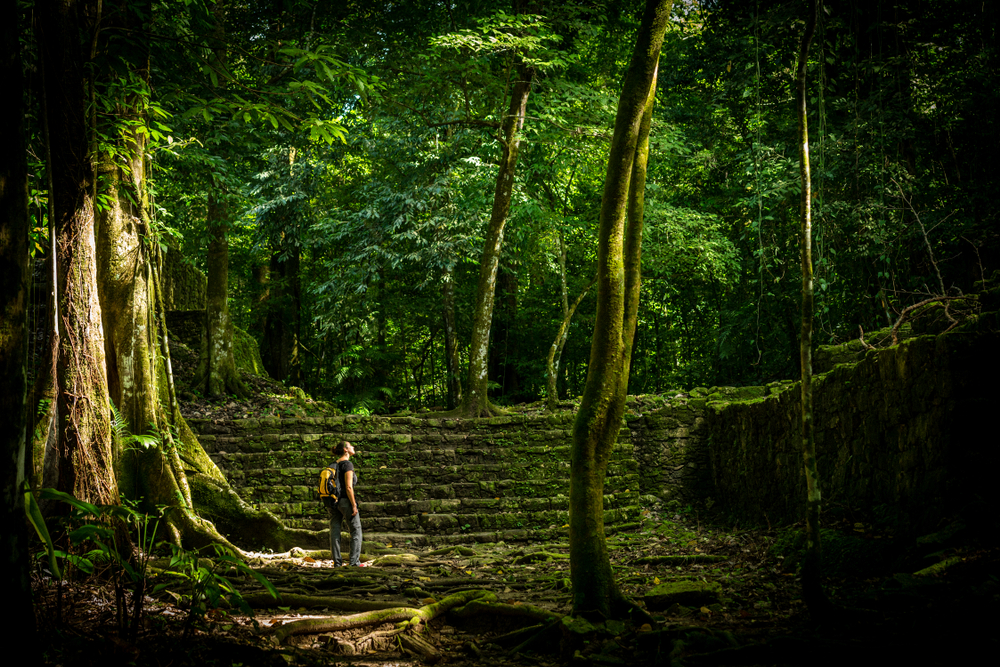 6. Don't Forget Extra Smartphone Storage Too!
If you are not traveling with a camera, we would highly suggest adding a portable smartphone flash drive to your Mexico packing list. With the quality of smartphone cameras increasing with each new product, it's no longer necessary for you to bring a camera on all of your traveling adventures, but you do not want to risk losing your memories via smartphone– and trust us, it happens! The best way to back up your memories via smartphone is with a portable smartphone flash drive. A flash drive is a small storage device that you can connect to your smartphone and then safely and easily download the photos onto another device.
There is no worst feeling in the world other than losing your photos, and thus a few of your memories, from a trip. We have done this before, which is why we now always back up our photos to a mobile flash drive. It is easy to do and if, say, your phone gets broken or stolen during your trip, you will still be able to recover all of your photos via flash drive. We recommend the IDiskk 3.0 12GB as it is a certified device. People of all ages are documenting their vacations on smartphones and we highly recommend investing in one of these devices to store your photos during your trip. Please add this to your Mexico packing list, even if you traditionally utilize cloud storage. The internet may be limited and we don't want you to have to rely on a fast and secure connection to save your memories. You do it first with the aid of a flash drive– it is a must when packing for Mexico!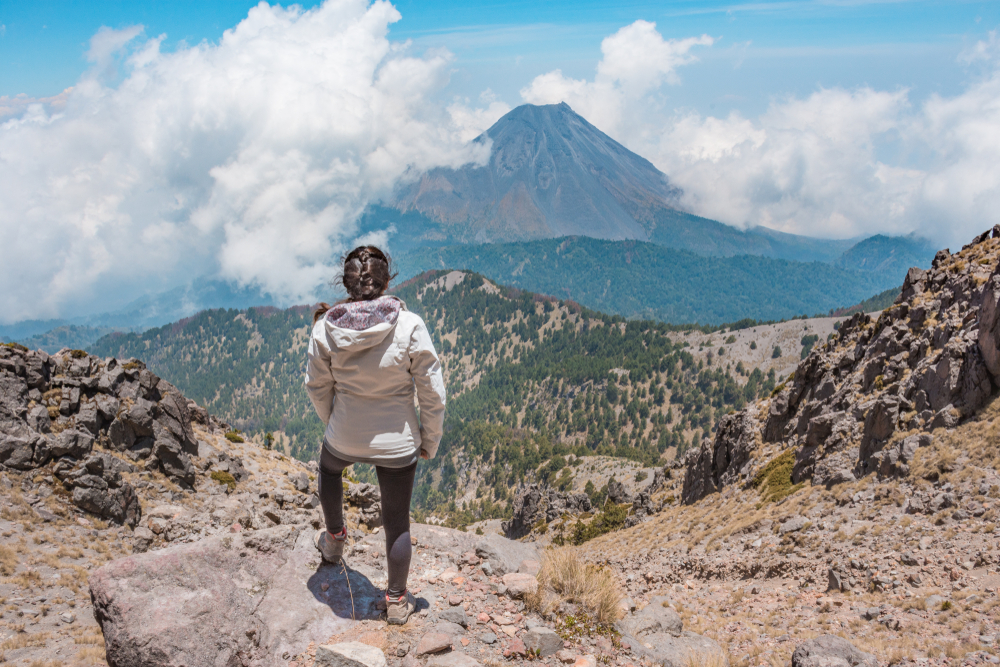 7. A Waterproof Phone Case Can Save Your Phone (And Memories!)
, Mexico is surrounded by beaches which means: there's water everywhere! Waterproof phone cases are a must for your Mexico packing list. Not only will this give you the chance to bring your phone to the beach or on a shark diving tour or take photos without the fear of dropping them into the void of the ocean, but most of the time, waterproof phone cases double as a shock-proof case or sand-proof case, ensuring that your phone will not be damaged by sand or a great fall, which is perfect for when packing for Mexico!
Many travelers have protested that the new iPhones are already waterproof up to thirty meters, but please remember that this is only in freshwater and that this is not a dependable claim. We would rather you be safe rather than sorry with your phone: how else will you be able to update your social media apps, take photos and talk with loved ones back home? We highly suggest investing in a waterproof phone case. It will provide that extra layer of security and protection for your phone during all of your adventures.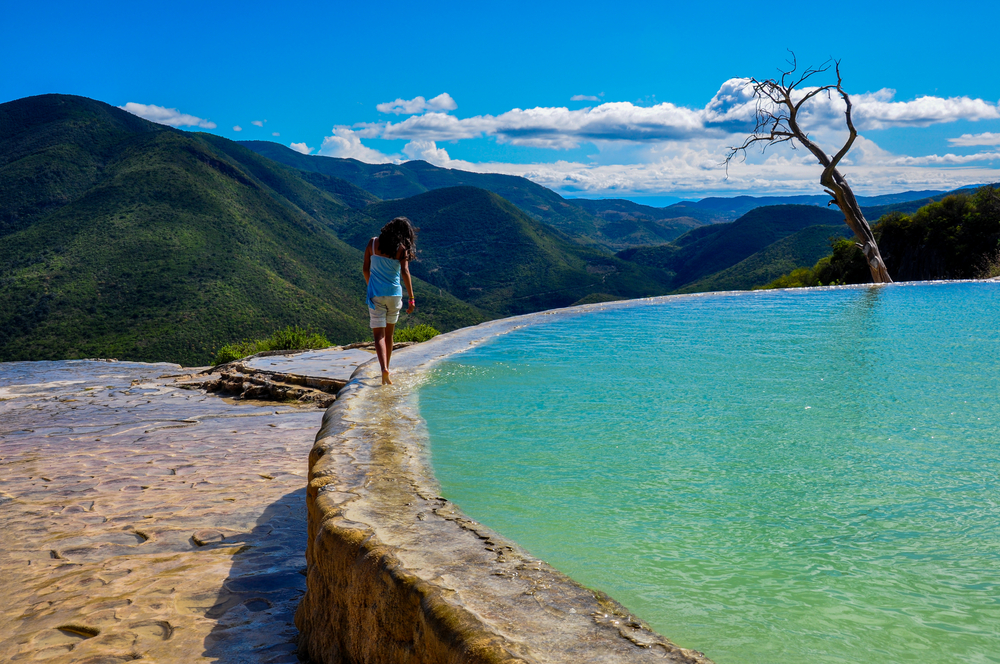 8. Bug Spray and Sunscreen For Protection!
We have already mentioned that a reusable water bottle would be a great investment when packing for Mexico because of the constant sun the island has to offer. In addition to dehydration, don't forget that this constant sun can be a source of sunburn! Avoid getting burnt easily by adding sunscreen to your Mexico packing list.
You don't want to spend your vacation nursing a painful sunburn, so please, please pack sunscreen. But, even more importantly, we encourage you to look into reef-safe sunscreen. this sunscreen is safe for the coral that surrounds the area as well as the sea turtles that visit the beaches! Because Mexico has a fragile ecosystem, it is important to at least consider using reef-safe sunscreen to protect both yourself and nature from the damaging chemicals that normal sunscreen has.
Also, don't forget that there are bugs in Mexico! Adding bug spray to your Mexico packing list will help protect your skin even more– this time from pesky mosquitos and sand gnats. It's important to remember that the tropical climate of Mexico will have bugs everywhere, especially once the sun goes down, so make sure to pack bug spray to continue to protect yourself and your skin. There are some fantastic sprays out there that will repel bugs, but don't forget that wearing loosely fitted clothing can also help protect you!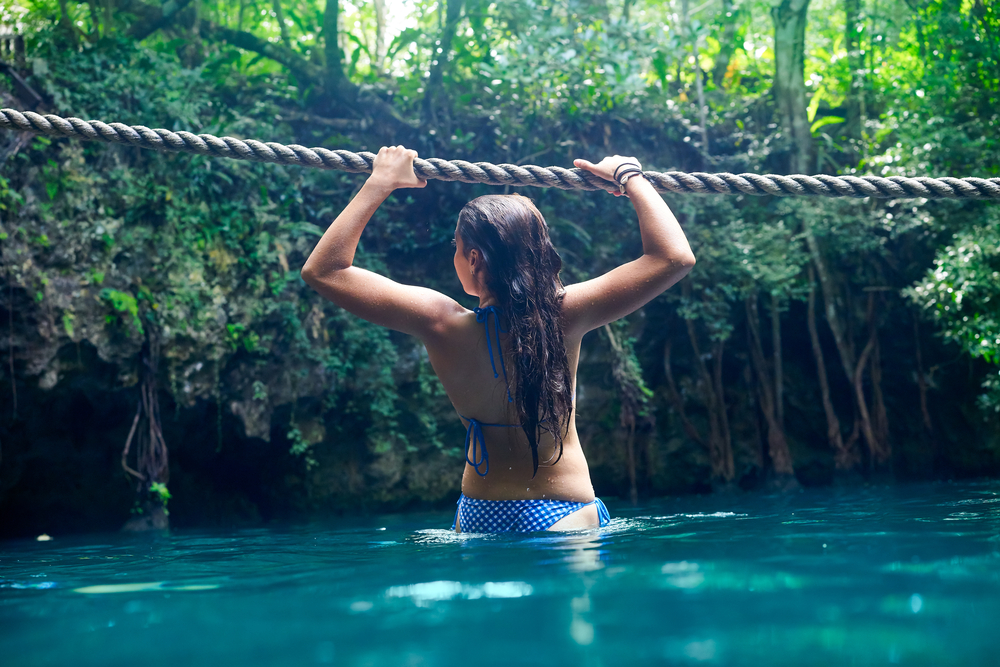 9. Waterproof Dry Bags Will Save You (And Your Stuff!)
While a backpack or purse may offer some storage room during your travels and adventures, waterproof dry bags are one of the best investments to make for your Mexico packing list. Dry bags are inexpensive, clean easily, and work well. They can be dropped into water, submerged in water, and your belongings will not get wet.
We highly recommend purchasing one when packing for Mexico as it offers protection for your things during any adventure. From going to the beach to doing a boat day trip or even doing a more extensive water-based excursion such as jet skiing, this waterproof dry bag will ensure that your stuff stays safe and dry all while being right by your side. And better yet? These dry bags fold up and latch tightly, meaning that they are not only easy to pack but also secure against any theft attempt! Do yourself a favor and invest in a dry bag!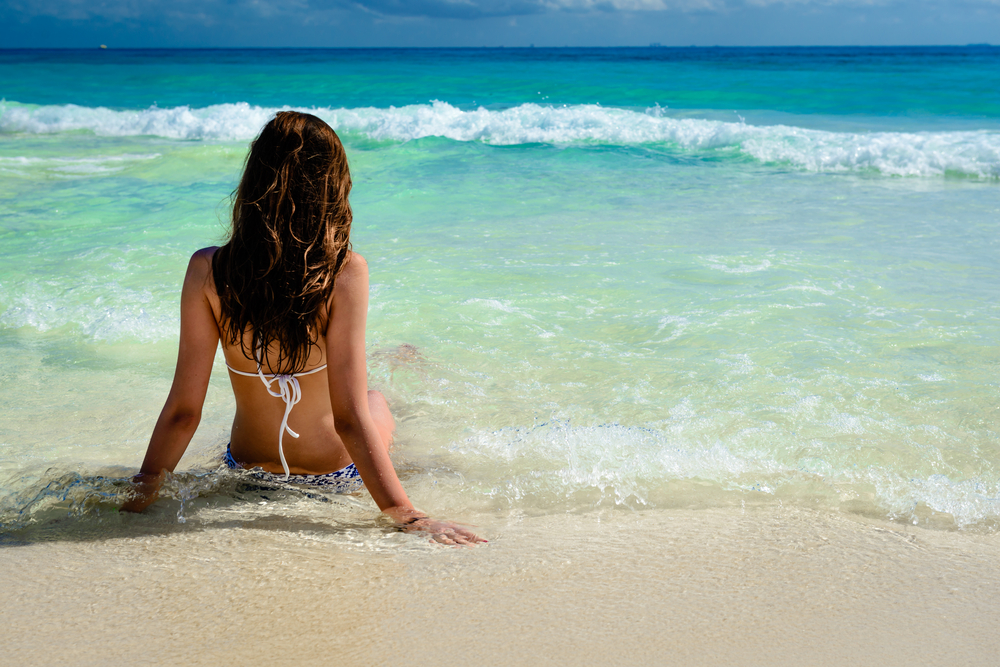 10. Ideal Clothes For Yourself And Your Adventures!
While we know we said this wouldn't be a what to wear article for Mexico, it is important for us to remind you about what clothes are best suited for your travels! Packing for Mexico can be so hard because you want to be comfortable and stylish at the same time! As a heads up, Mexican's dress more formally and are more modest than what we may be used to. Depending on the weather and your exact destination, we suggest considering lightweight pants, and loose-fitting blouses and tops.
If you are planning on spending most of your time at the beach, don't forget a swimsuit, and know that more casual clothesline a tank top, and shorts are more widely accepted in the coastal cities. And for your evenings out or tours, make sure you have comfortable walking shoes— you don't want your feet to ache! Please remember that what you pack for Mexico clothing-wise really does depend on the weather, your destination, and your own comfort!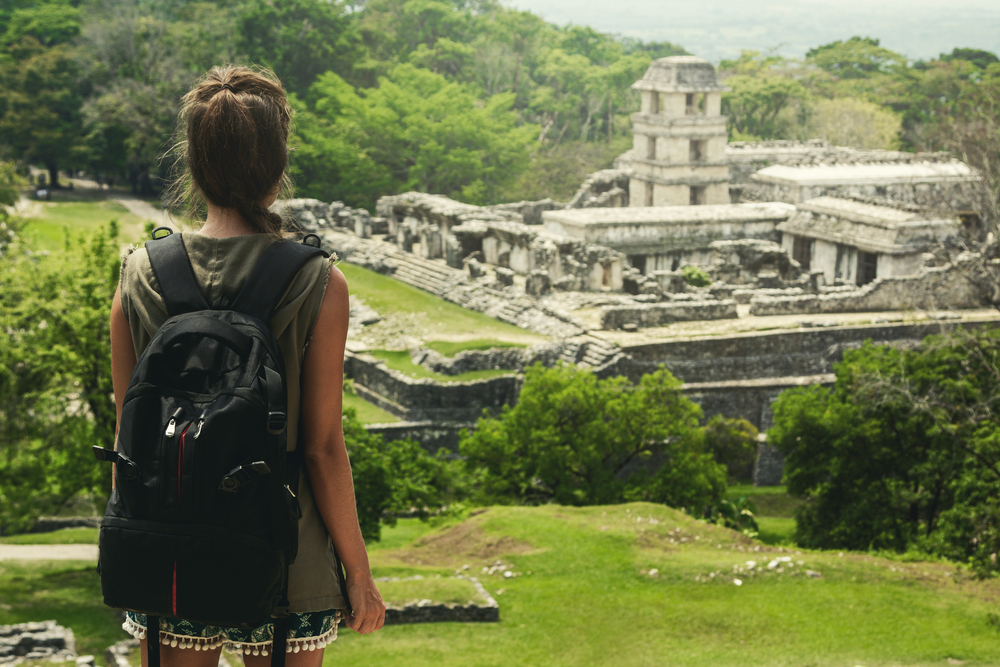 Other Items To Not Forget On Your Mexico Packing List:
Planning your Mexico packing list doesn't have to be as stressful as it sounds. By following these simple tips, you will be well on your way to packing like a pro for Mexico. These items are often forgotten or overlooked by travelers, but they can save your vacation from heartache if added to your bags when packing.
Of course, Mexico has stores and you can buy things you may have forgotten, but the stores may or may not be open, have exactly what you need, and may cost a pricy penny! Do yourself a favor and add these items to your Mexico packing list today!