When we were planning our family weekend getaway to the banks of Lake Erie in Ohio, we knew we wanted a fuel efficient, family-friendly, and spacious vehicle to make our trip more comfortable. When traveling with an adult family with members ranging from 22 to 66, space and comfort is even more important than when traveling with a young family as everyone has their own voice and needs! Enter the 2018 Mazda CX-9 Grand Touring AWD! 
We are huge Mazda fans after driving the 2017 Mazda CX-5 last year and were really excited to see what the CX-9 had in store. With ample space and abundant style, the Mazda CX-9 was the perfect fit for our adult family and would provide even more space for a younger family!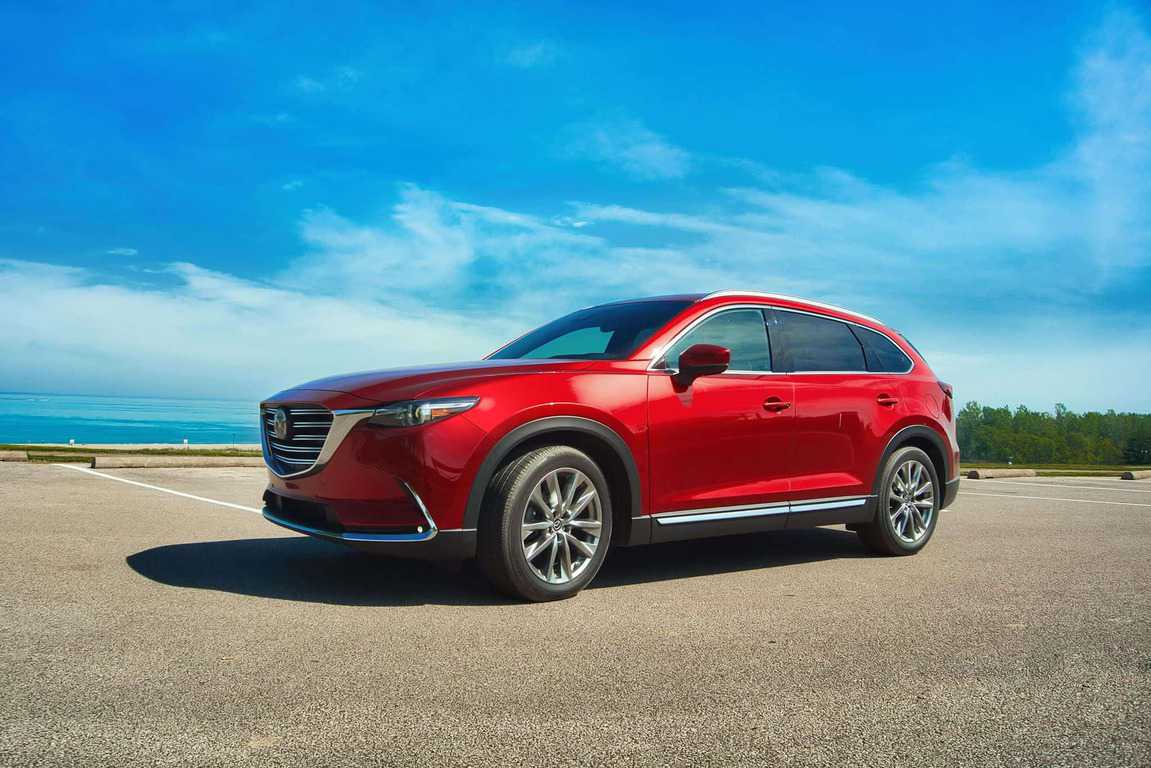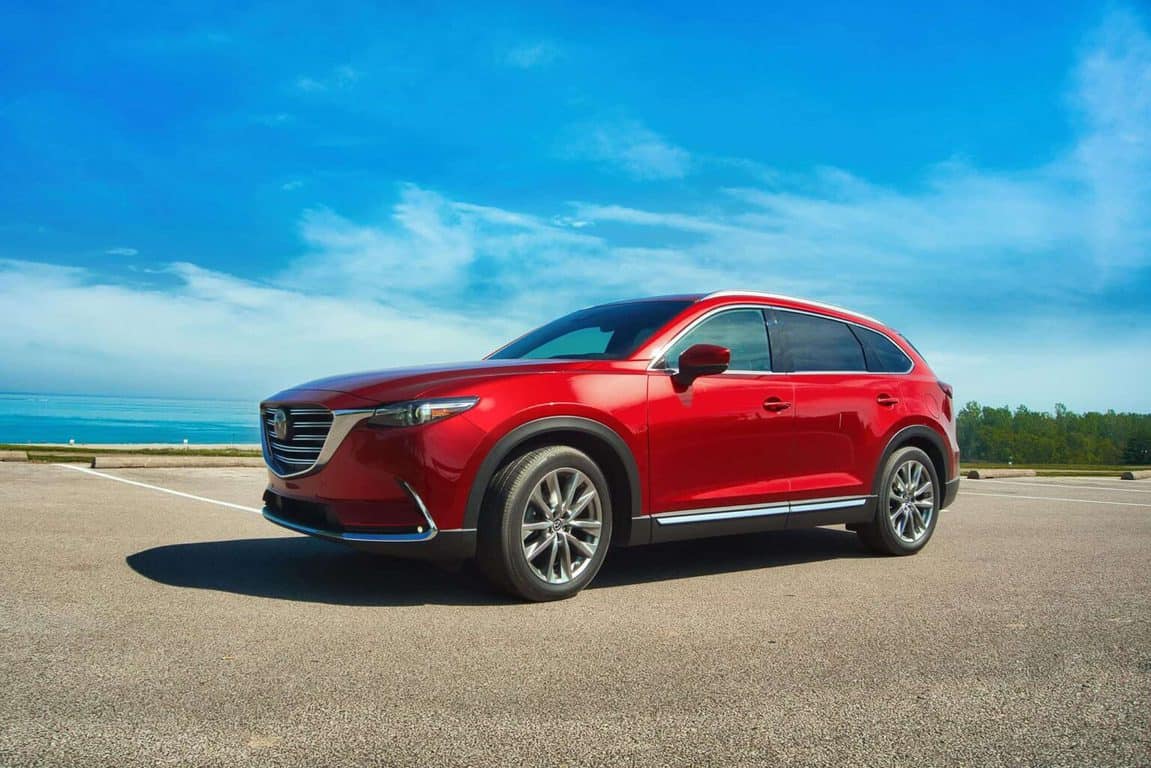 Space In The Mazda CX-9
As you can see from above, we are very excited about the space and style that the 2018 Mazda CX-9 provided users. For our trip, we had four suitcases and four medium-sized bags that ranged from backpacks to duffle bags. The rear of the Mazda CX-9 fit them with ease so we didn't have to carry any extra luggage with us up front.
There are two third row rear seats that can be put in the upright position so that the Mazda CX-9 fits, of course, 9 people if necessary. On this weekend getaway, we didn't need to use the seats so folding them down allowed us to have extra space for even more luggage.
The main cabin area of the Mazda CX-9 was comfortable and didn't feel too cramped with adults all riding together. The back seat offered lots of leg room and the seats felt wide and comfortable.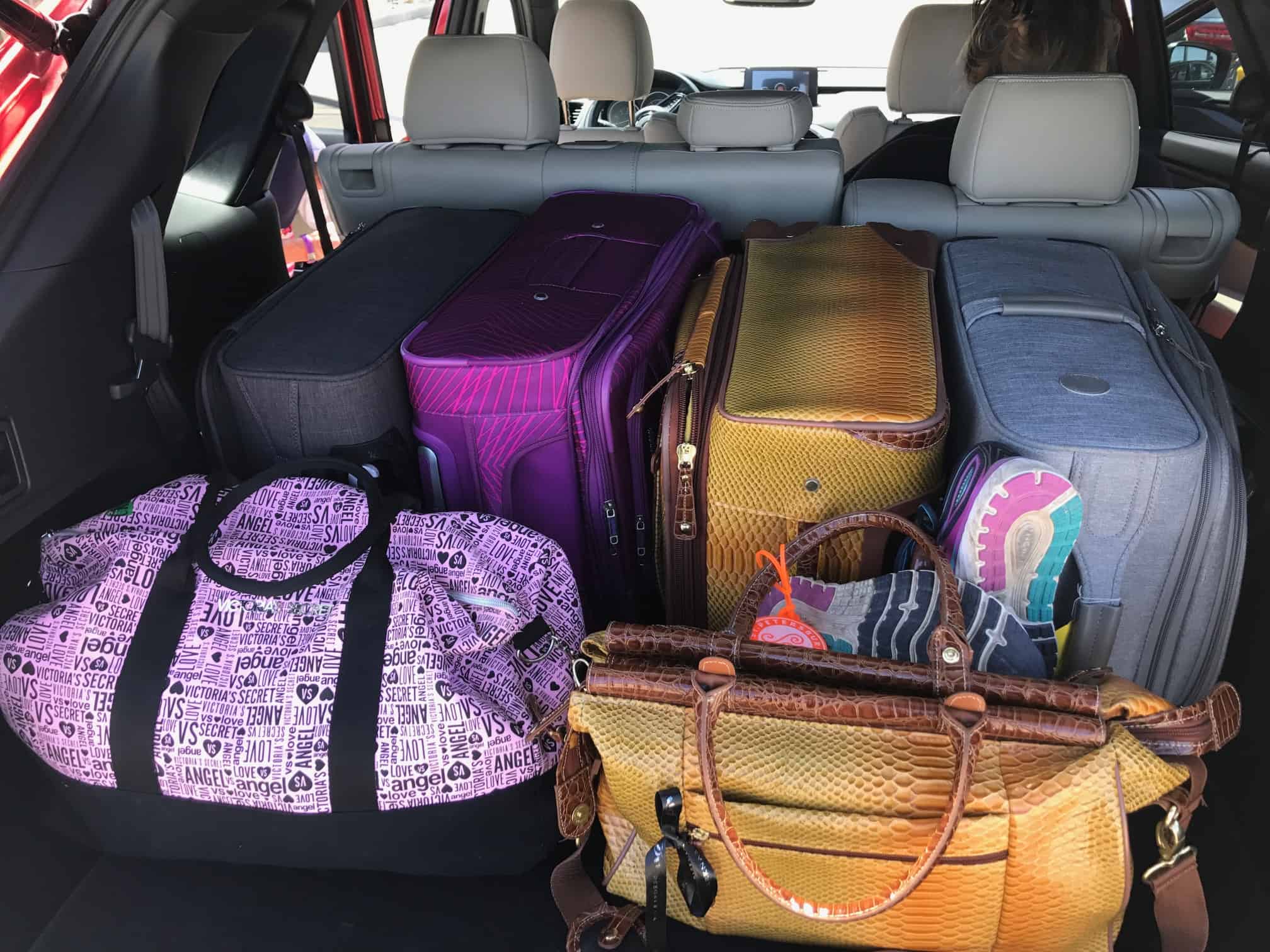 Technology In The Mazda CX-9
One of our favorite aspects of driving the Mazda CX-9 is the advanced technology the vehicle employs. We also loved that you can customize the technology to your personal preference. Is something too loud or too soft? You can change it. Want something brighter or darker? You can customize that too! Every driver is different and the Mazda CX-9 made it easy to customize the perfect car for you!
The best piece of technology that the Mazda CX-9 Grand Touring AWD offers is the windshield-projected Active Driving Display. This technology projects your speed and navigational directions right in front of the driver. It even has traffic sign recognition which will show a stop sign on your windshield before you even enter an intersection.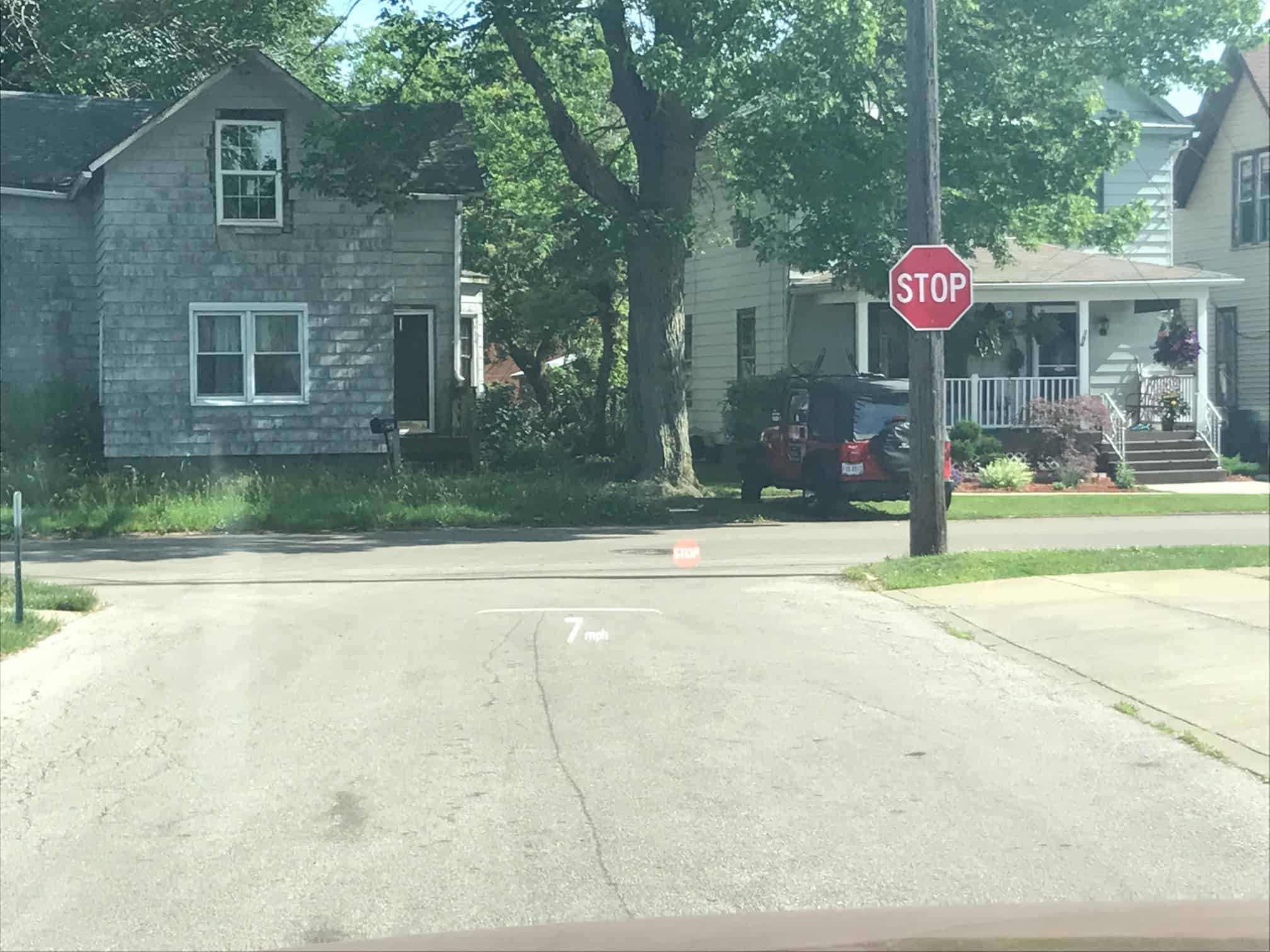 You are also able to customize the height and brightness for maximum viewing comfort. This feature made our time driving the Mazda CX-9 incredibly enjoyable and very safe. We were able to be updated on the speed limit of the road we were on in real time and see our speed compared to the limit. Since we were driving in an unfamiliar area, this was incredibly helpful!
Another one of our favorite technological features on the Mazda CX-9 is the auto-high beam  application. If you hate turning off and on your "brights" while driving then you will LOVE this capability! The "bright" setting on the 2018 Mazda CX-9 will actually shut off automatically when the technology detects an oncoming car! When driving the vehicle, just be sure that your lights are set to "auto" for this feature to work! The system will detect oncoming traffic or street lights and will automatically shut off the brights until you are back in the darkness. This was especially helpful for driving along the dark coastal Ohio roads during our weekend getaway! Check out more Mazda CX-9 Features here!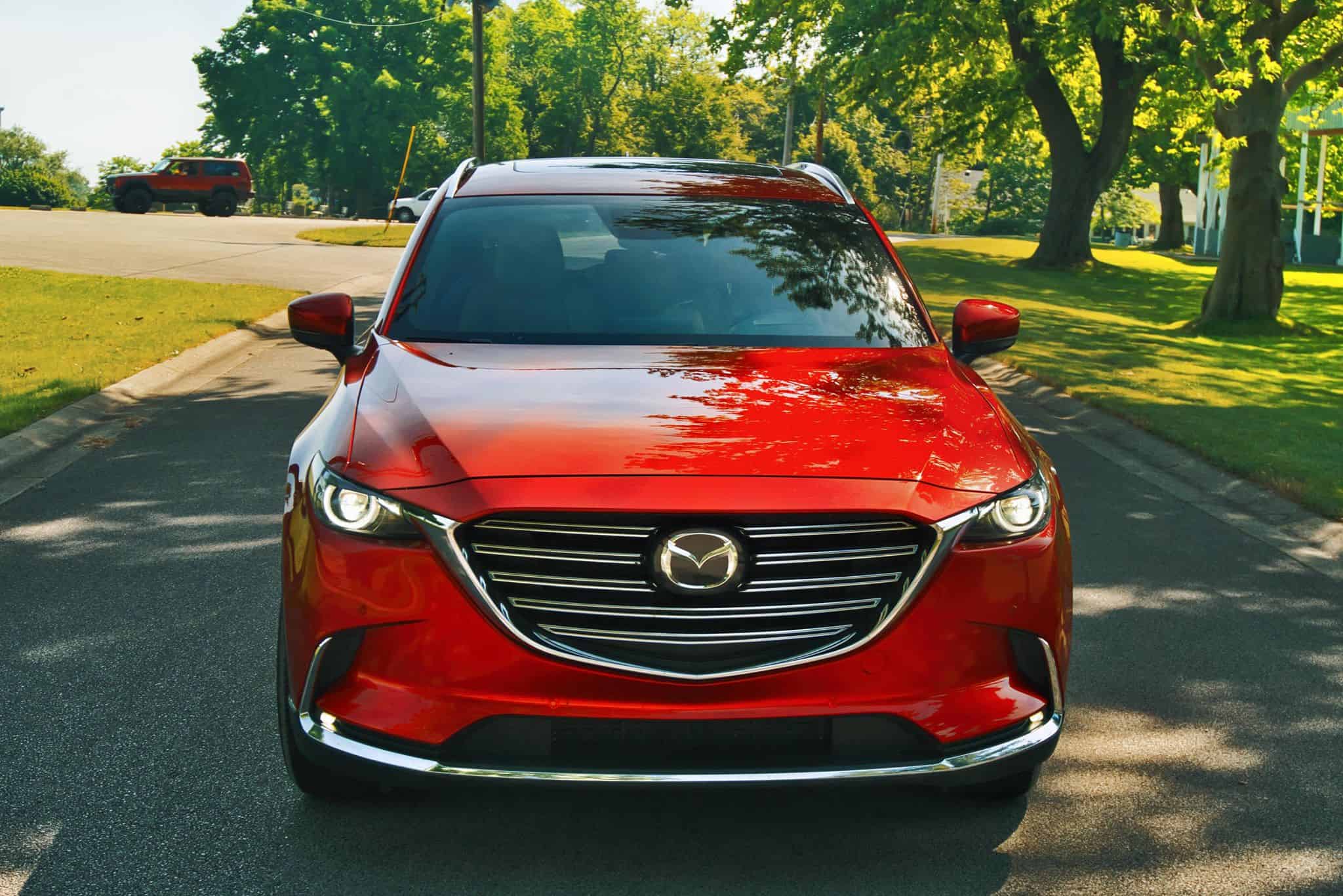 Safety Features On The 2018 Mazda CX-9
When we choose a car, we are particularly focused on the safety and technology provided. Luckily, the Mazda CX-9 marries the two perfectly which is why it was such a great adult family weekend getaway vehicle. Two of our favorite Mazda CX-9 safety features are the LKA and the blind spot monitoring system.
The Mazda CX-9 has a high-tech blind spot monitoring system that makes safety easy for all drivers. Just because it is high tech does not mean that it is confusing to understand! If you are driving into the next lane and someone is in your blind spot, a little light will light up on your side mirror to alert you that someone is in that lane! Actually, you don't even have to be switching lanes to receive the warning! If someone makes their way into your blind spot, regardless of if you are switching lanes or not, the Mazda CX-9 will give you a warning.
LKA stands for Lane Keep Assist. This technology helps drivers stay in their lane by gently vibrating the driver seat if you start to drift. Unlike other cars we have driven that make a noise the whole car can hear for LKA, the Mazda CX-9 keeps things quiet and efficient by just alerting the driver. LKA is a wonderful safety feature to have coupled with the blind spot monitoring and the myriad of other safety features make the Mazda CX-9 a wonderful car.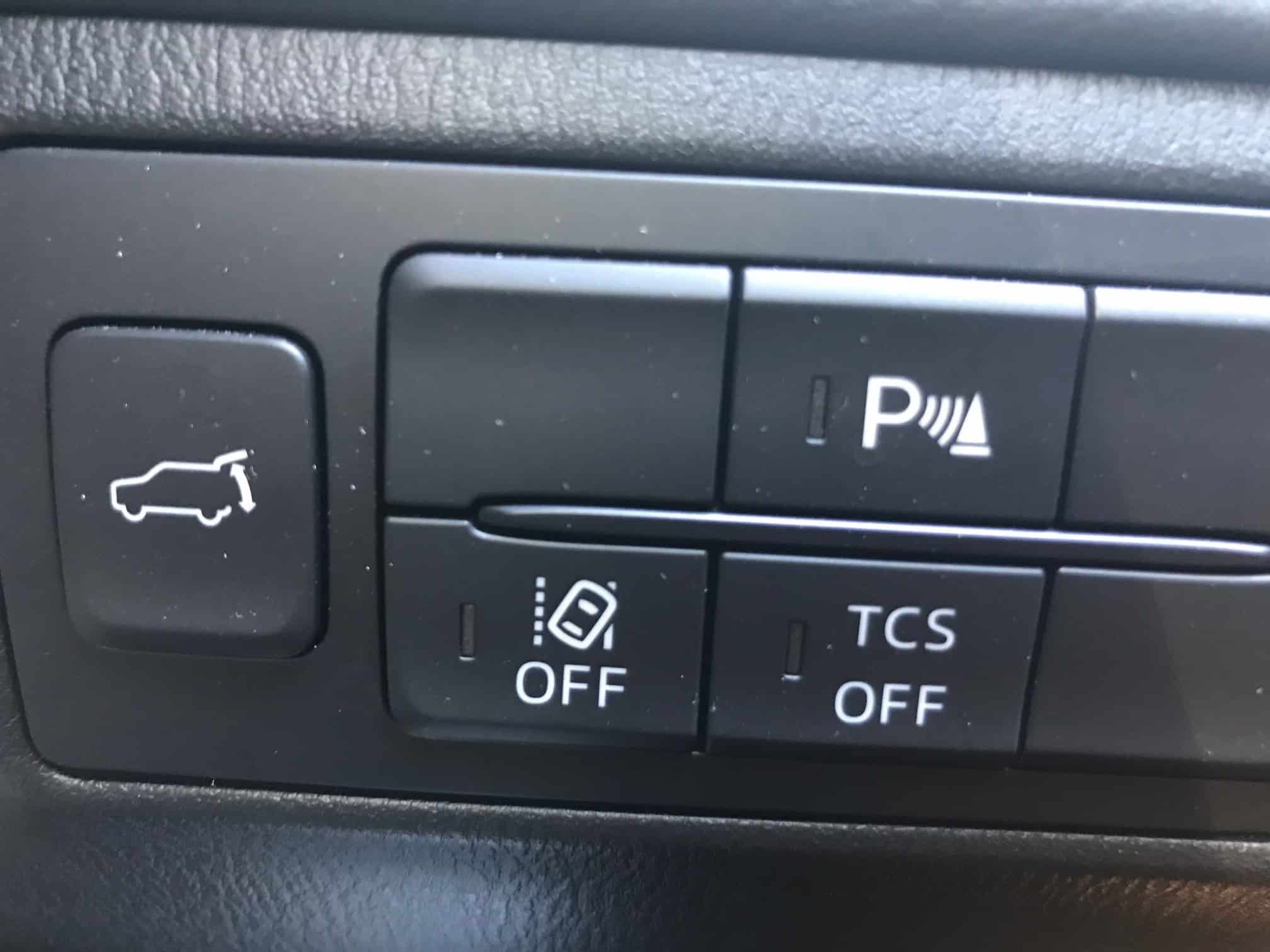 Gas Mileage On The Mazda CX-9
For such a large car, we were thrilled to not have to fill up the gas on our Mazda CX-9 at all! This vehicle gets such fantastic mileage which makes it the perfect family car or group road trip vehicle. The AWD Grand Touring model which we drove got 20 mpg for the city, 26 mpg for the highway, and 23 mpg combined. This is a larger size crossover SUV so we were very pleased with the mileage we got during our weekend getaway.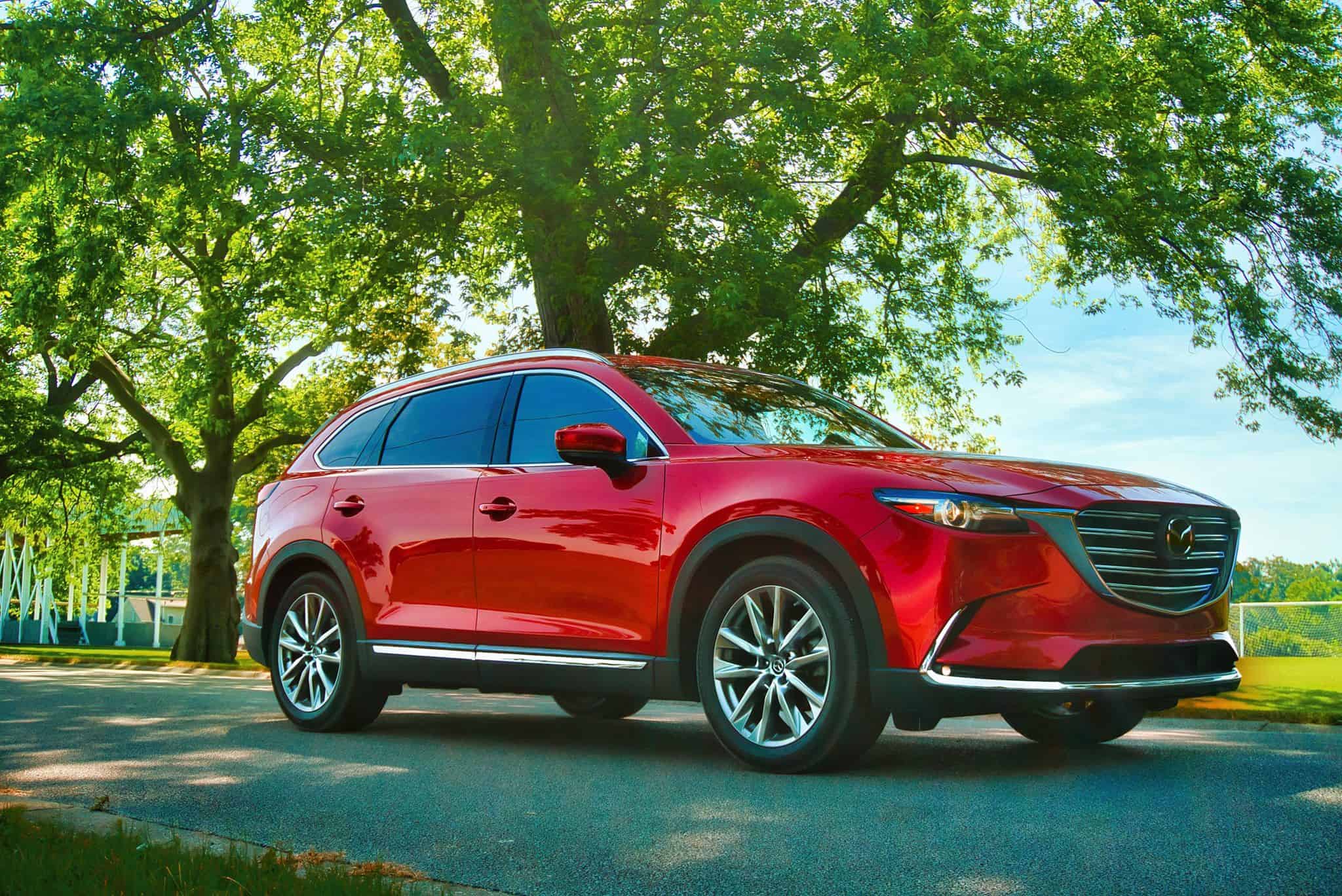 Mazda CX-9 Style Features
The Mazda CX-9 Grand Touring AWD interior is stylish and modern and the color of the leather seats can be customized which we loved! The vehicle we tested came with white upholstery which is sleek and stylish for adults but may not be the best for kids! Although white leather upholstery is easy to clean and includes newer "never get dirty" technology, if we had kids we would still opt for a darker color for everyday wear and tear.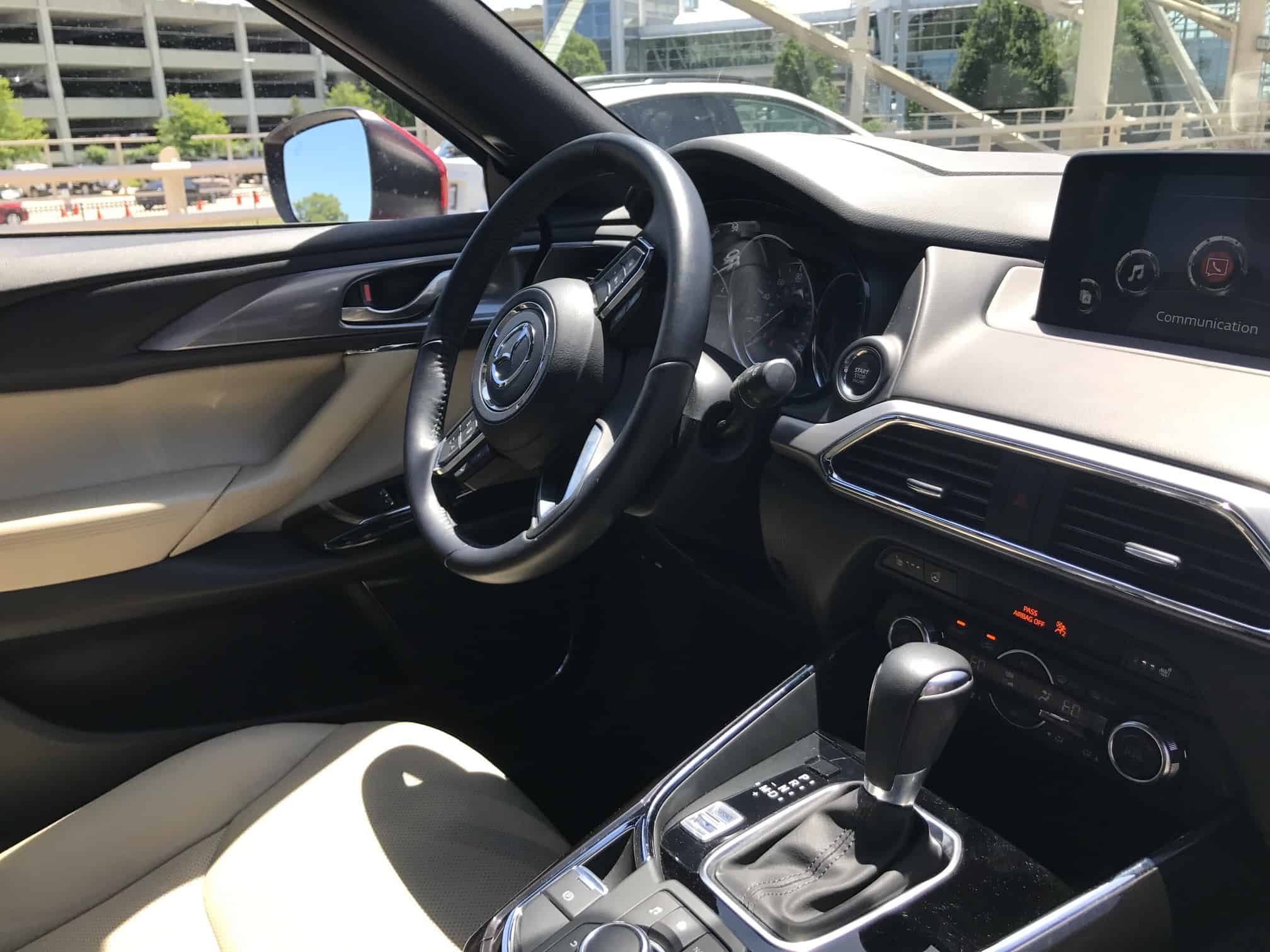 Those adult passengers riding in the back seat really appreciated the full rear heat and air control! This means that if you are a passenger sitting in the back seat, you have a full console to control the climate of the back seat! Many vehicles offer a very basic rear console or none at all, so our adult passengers loved this feature! There was even rear seat heating and cooling which is a huge rarity and appreciated if you live in cooler climates!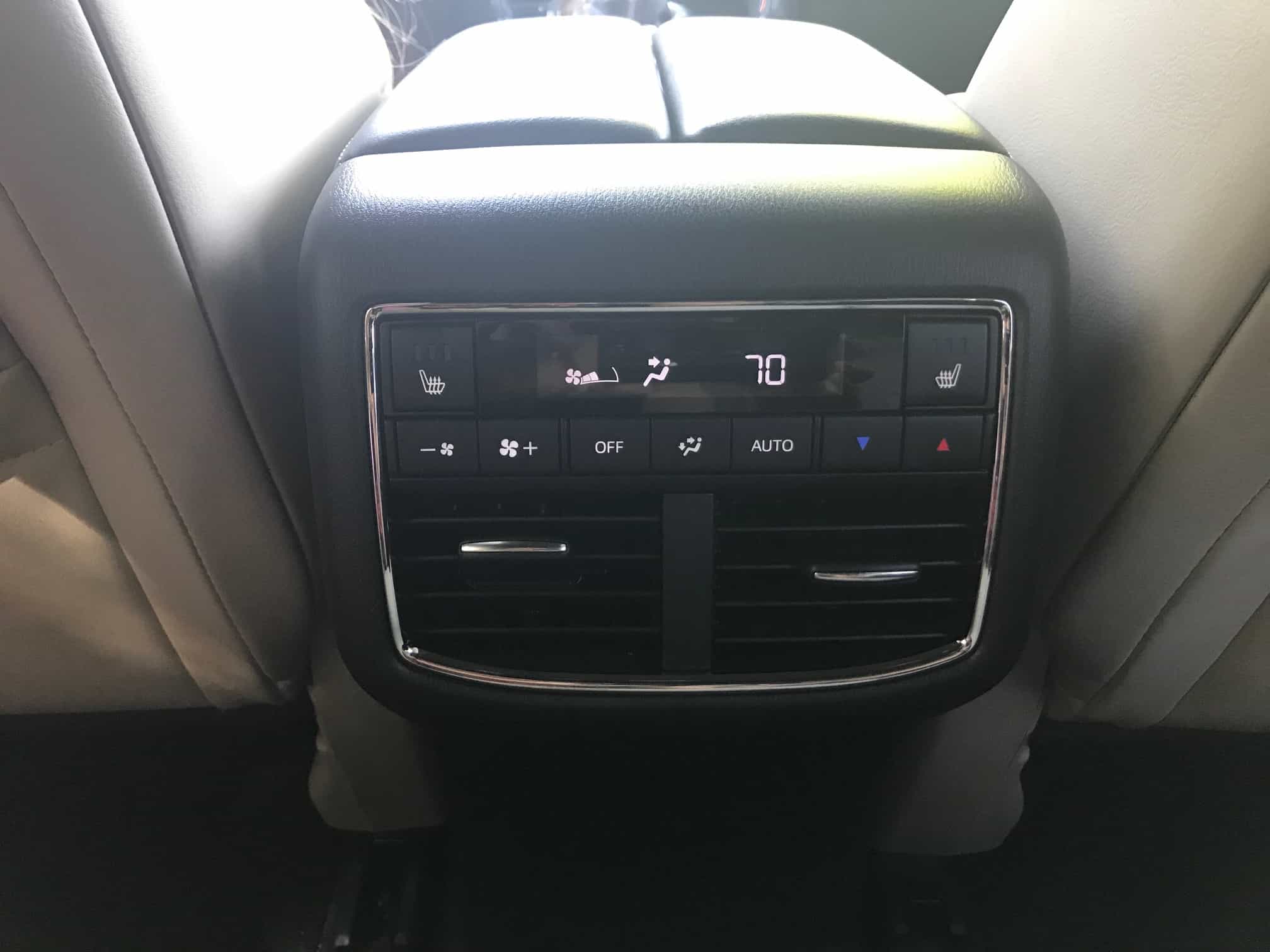 Overall, our weekend getaway in the Mazda CX-9 was a huge success! There were no downsides to buying this car and it is perfect for people who want more space or families who don't want to go the minivan route! We always enjoy Mazda vehicles for their style, fuel efficiency, and technology and this experience was no different!
Please note: Drive Shop lent us the Mazda CX-9 for the purpose of this review. All opinions are our own.