When we were initially planning our return visit to Oregon, we knew we wanted it to involve an epic road trip. In order to have a successful road trip, we knew we needed a reliable vehicle that we could trust, especially since we were going to be gone for two weeks! Enter the fuel efficient 2017 Mazda CX-5.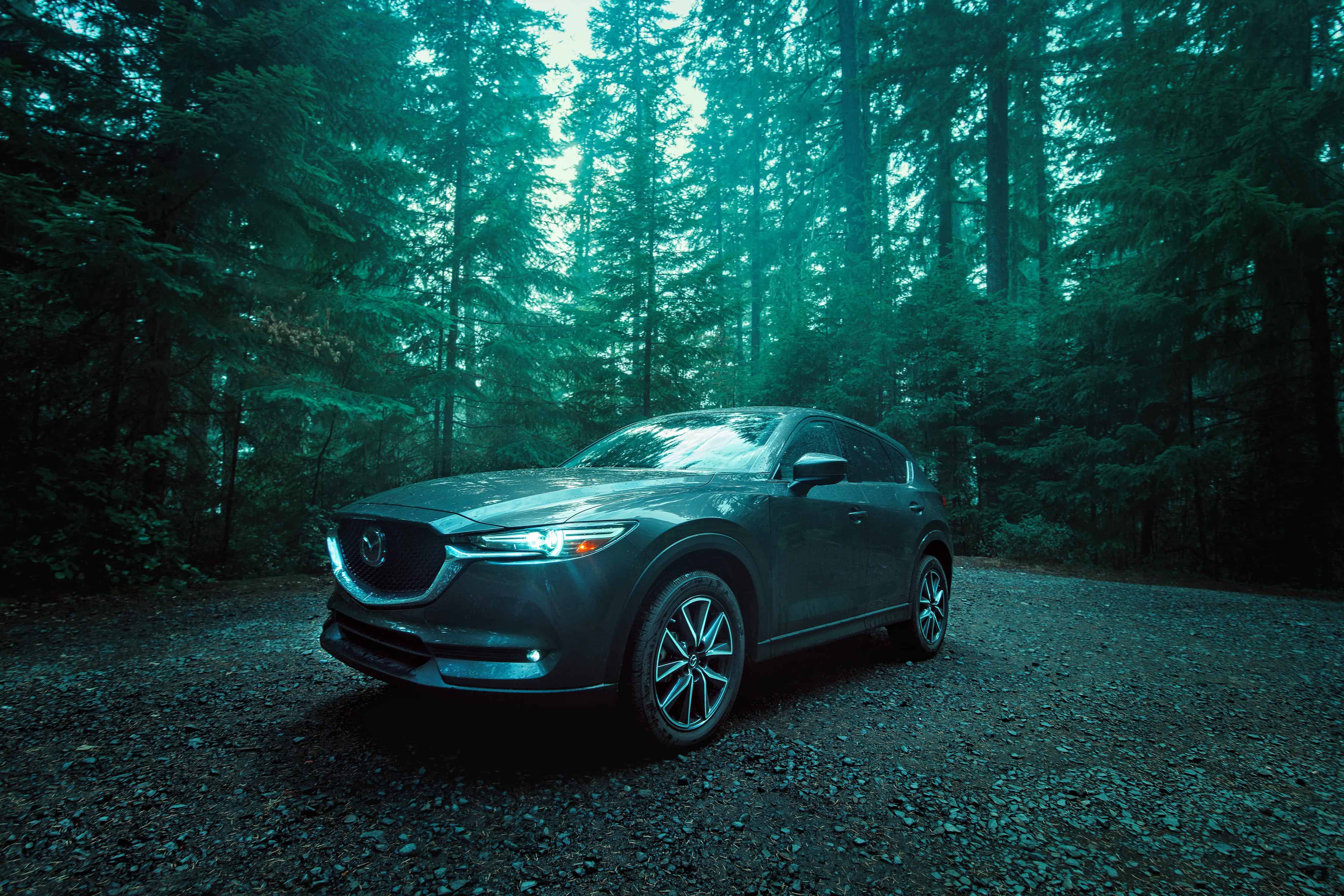 Neither of us remembers driving a Mazda in the past, so we went into this experience with a totally open mind. We are both ready for an upgrade with our cars back up [Victoria's is 18 years old!] and after hanging out with this car for the duration of our trip, we are ready to head to the dealership and upgrade to two 2017 Mazda CX-5's! Yes, we loved the vehicle that much!
After the fact, we found out that our trusty Mazda CX-5 earned Insurance Institute of Highway Safety "Top Safety Pick+",  Digital Trends "Best Crossover SUV" and Parents Magazine and Edmonds.com "Best Crossover For Families." We can easily see how this is possible as the vehicle was of exceptional quality, safety, and style.
The AWD vehicle gets 23 miles per gallon city, 30 highway,  and 26 combined which is wonderful for a crossover of this size. The 2.5-liter four-cylinder SKYACTIV-G engine means the Mazda CX-5 has some serious "get up and go" when you hit the gas which made for a smooth and safe drive. We are confident you will love this crossover as much as we did!
5 Features You'll Love About The 2017 Mazda CX-5
#1. The 2017 Mazda CX-5 Grand Touring AWD Surprisingly Affordable Price
First and foremost, we want you to know that the Mazda CX-5 Grand Touring AWD you see here rings in at roughly $30K to start, with additional costs depending on what you add. We created our perfect car online and it came out to $33K! Considering with both drive SUV/crossover type vehicles that would retail at 45K and 60K if we were to upgrade, $30K sounds like a pretty great price! Check out the full Mazda CX-5 pricing sheet here and you will discover that you can get the vehicle for as little as $24K! We enjoyed the affordability of this fantastic vehicle making it perfect for young couples like ourselves or families looking for something safe and affordable!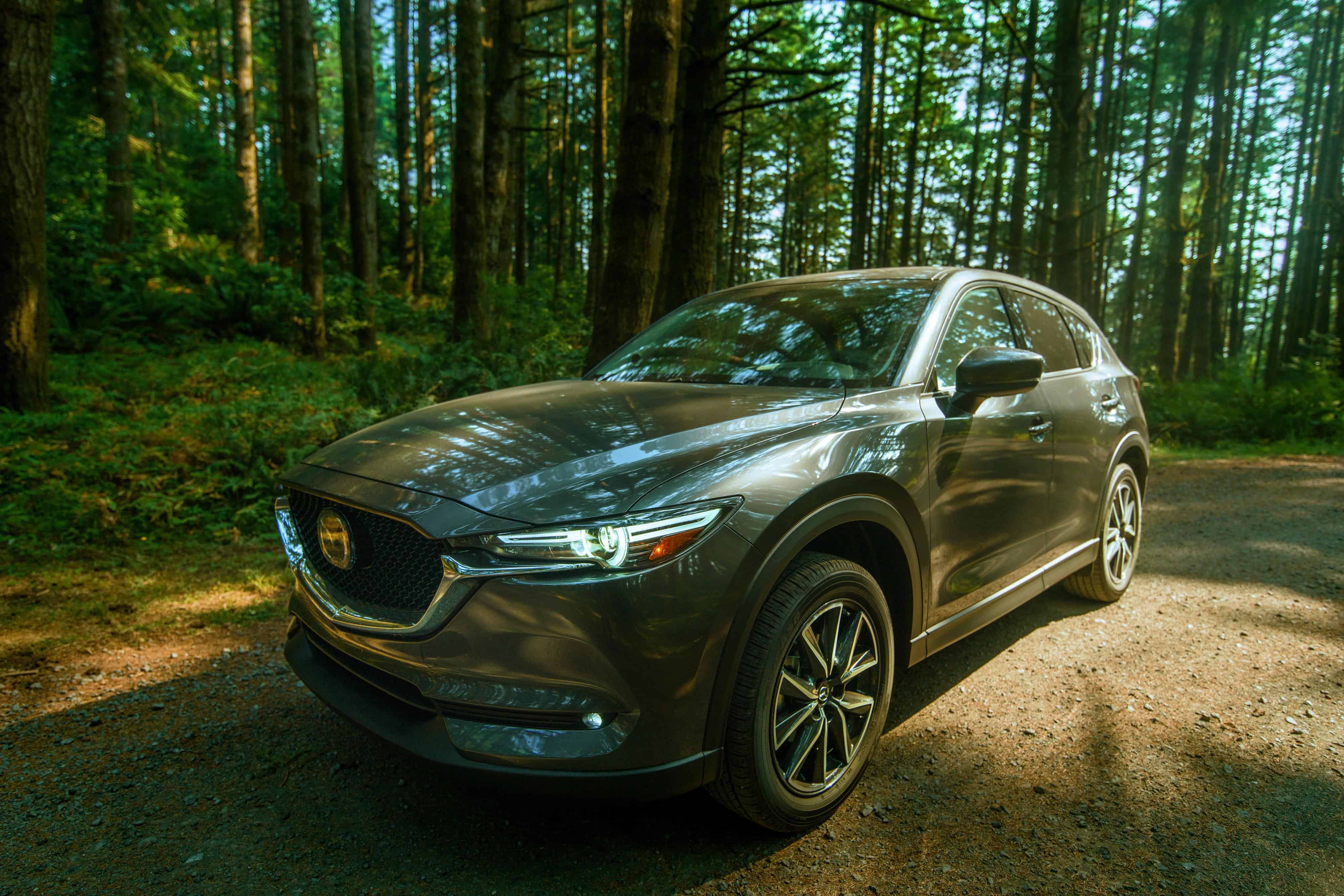 #2. The Windshield-Projected "Active Driving Display"
The Mazda CX-5's Windshield-Projected "Active Driving Display" looks and feels like something out of a futuristic movie. When we first got in the vehicle, we were surprised to see a projection on our windshield. We initially complained that it would be distracting and dangerous, but as soon as we pulled out of the parking lot for the first time, we discovered the opposite is true!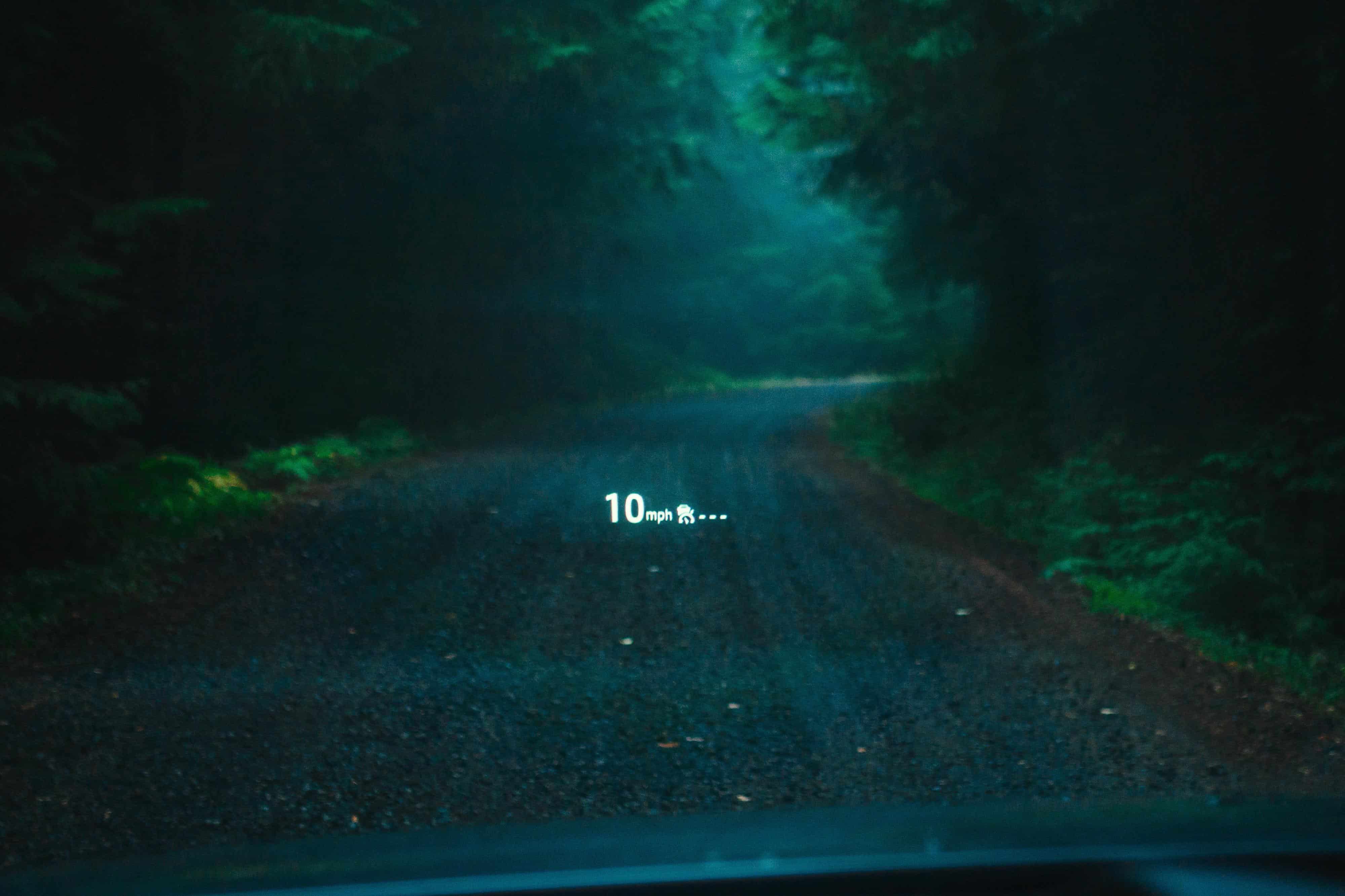 The Active Driving Display is the coolest addition in the latest and greatest technology for automobiles and you can find it in the 2017 Mazda CX-5. This technology projects your speed and navigational directions right in front of the driver. It even has traffic sign recognition which will show a stop sign on your windshield before you even enter an intersection.
You are also able to customize the height and brightness for maximum viewing comfort. This feature made our time driving the Mazda CX-5 incredibly enjoyable and very safe. We were able to be updated on the speed limit of the road we were on in real time and see our speed compared to the limit.
#3. Auto-Dim Brights With "High Beam Control"
You read that right! The "bright" setting on the 2017 Mazda CX-5 will actually shot off automatically when the technology detects an oncoming car! When driving the vehicle, just be sure that your lights are set to "auto" for this feature to work! Once it becomes dark, turn your brights on when necessary.
The system will detect oncoming traffic or street lights and will automatically shut off the brights until you are back in the darkness. This feature was incredibly useful when driving along parts of the dark and winding Oregon Coast [Highway 101]. If you live in a rural area or frequent parts of your city with no street lights, you will love this 2017 Mazda CX-5 feature just as much as we did!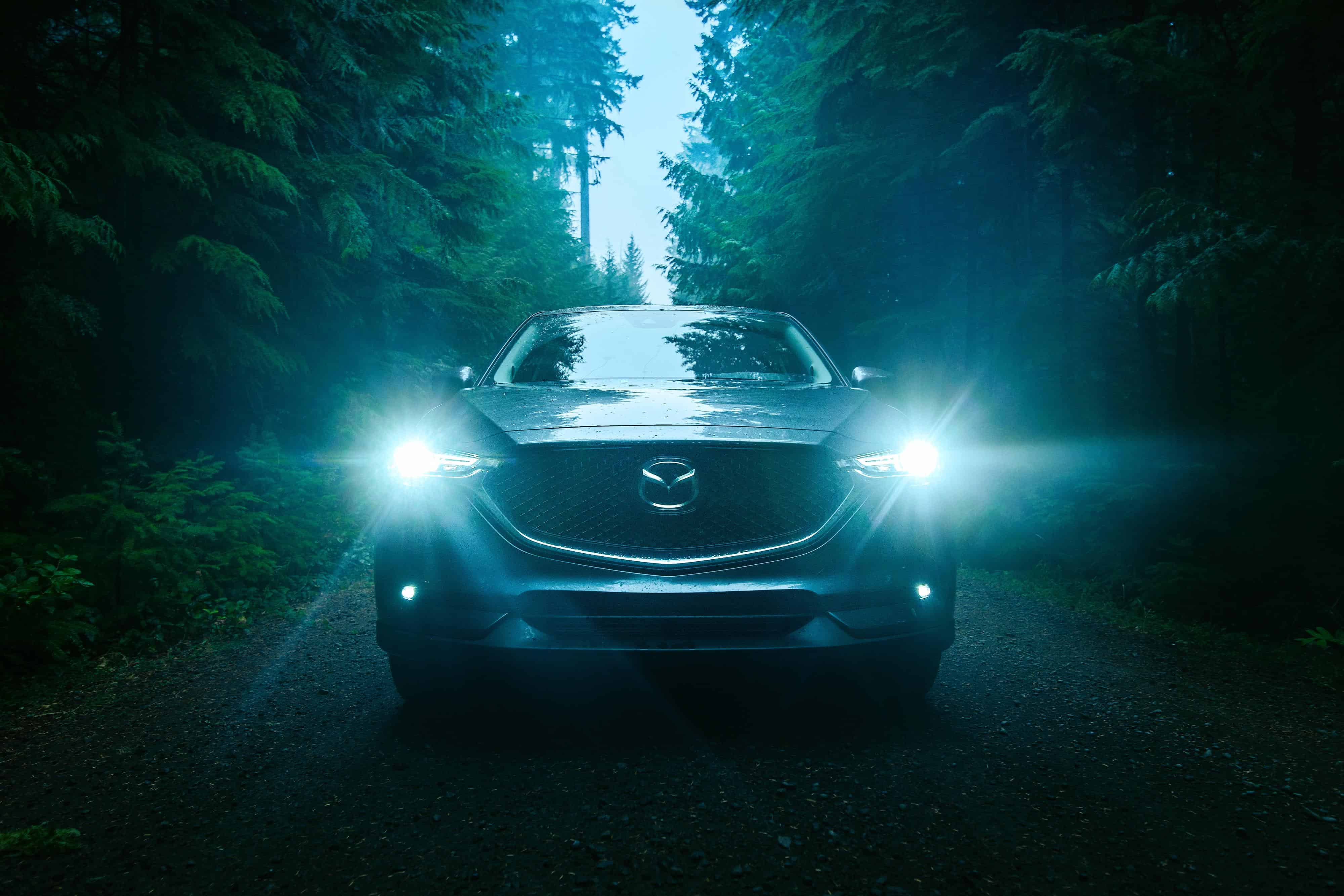 #4. Space, Comfort, And Style
While some crossovers are cramped, the 2017 Mazda CX-5 has enough space for the whole family or a group of friends! If you are just a duo like we are, then it has plenty of space for all of your stuff and then some! The CX-5 seats five passengers and each passenger has plenty of leg space, even the person in the middle rear seat! The rear storage area was spacious, and when the back seats were folded down, the CX-5 was transformed with the ability to transport just about anything! Christmas trees? No problem!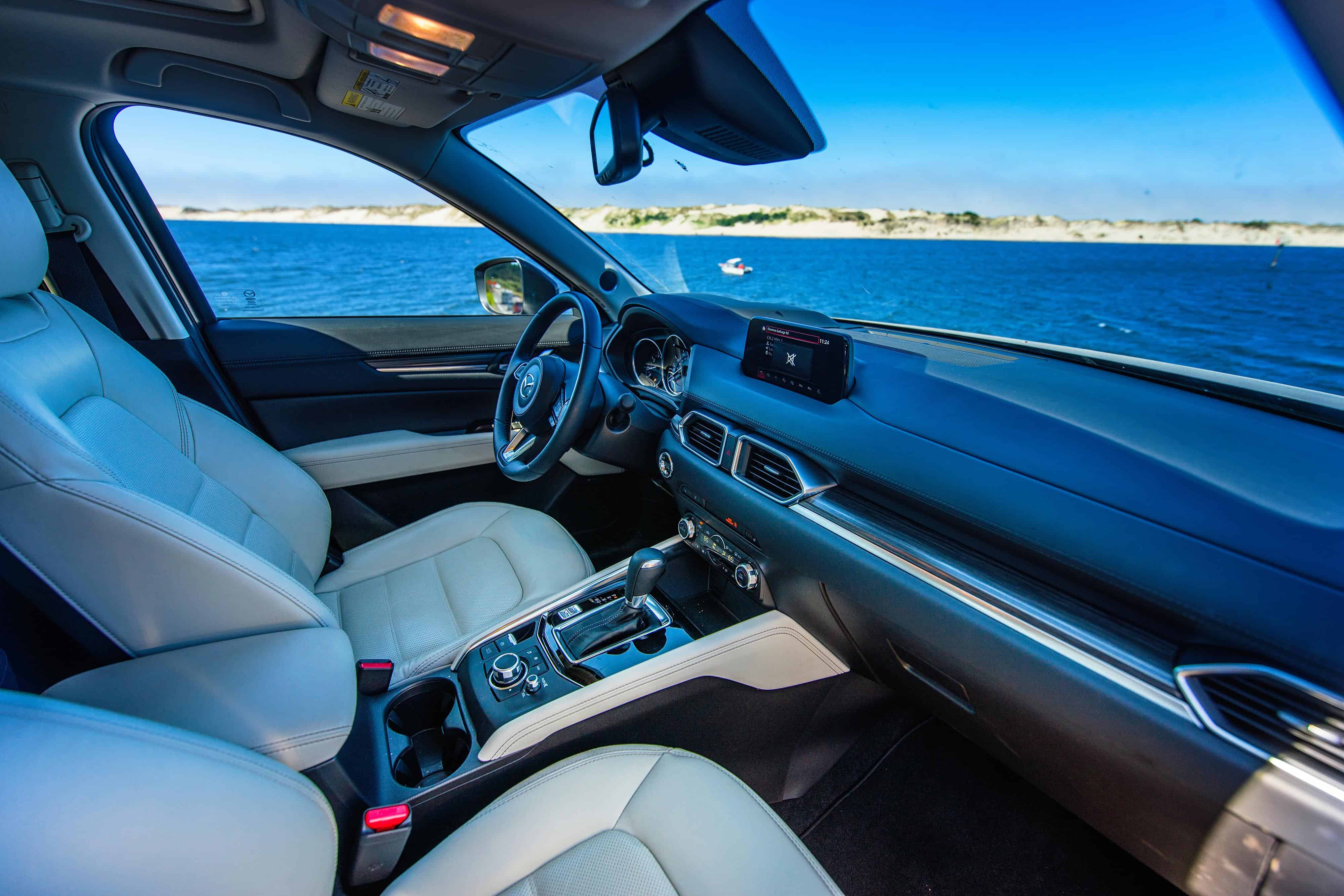 In order to maximize comfort, both front seats in the Mazda CX-5 can be adjusted automatically and come complete with heating technology. After a chilly and windy evening photographing on the Oregon Coast, enjoying heated seats for the ride home was appreciated!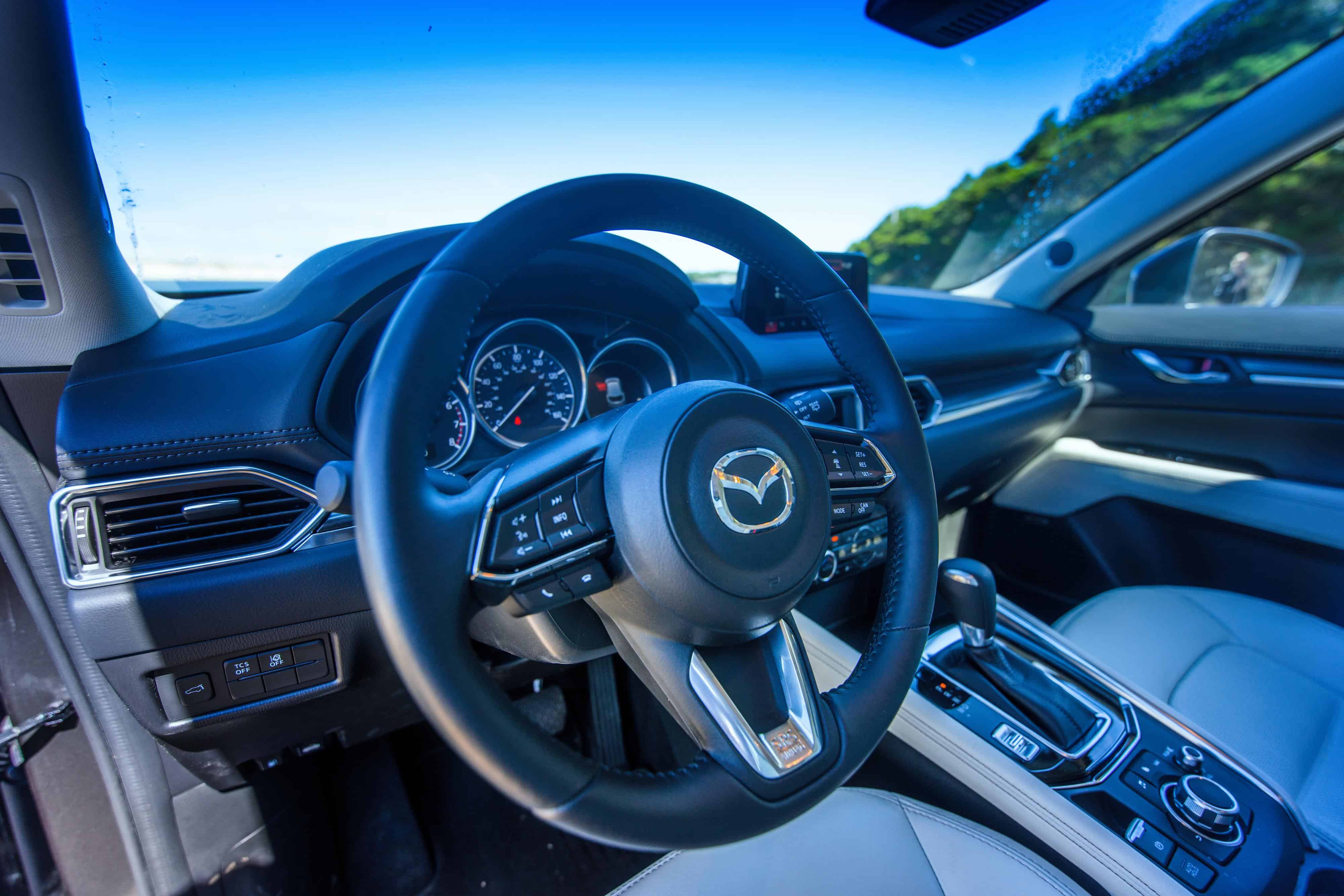 The interior is stylish and modern and the color of the leather seats can be customized. The vehicle we tested came with white upholstery. Although it was sleek and made us feel like we were in a James Bond movie, we would choose one of the darker colors offered by Mazda for everyday wear! Even though the leather is treated so as not to dirty easily, there is something about white seats we would prefer to look at but not use every day!
#5. Keyless Entry And Start + Automatic Lift Gate
The 2017 Mazda CX-5 offers keyless start technology using a push button as well as a keyless entry. You have the ability to register your fingerprint with the car so that the driver and passenger doors recognize your print and open the door. As long as the Mazda key is on your person, the car will open with your fingerprint and will start with the push of a button. This is convenient, especially if you are carrying groceries or wrangling children and don't have enough hands to find your keys!
In addition, the 2017 Mazda CX-5 features a push-button rear lift gate which opens to the spacious storage area. The rear storage space could easily have fit four 30 inch long large suitcases, even though we only filled it with two.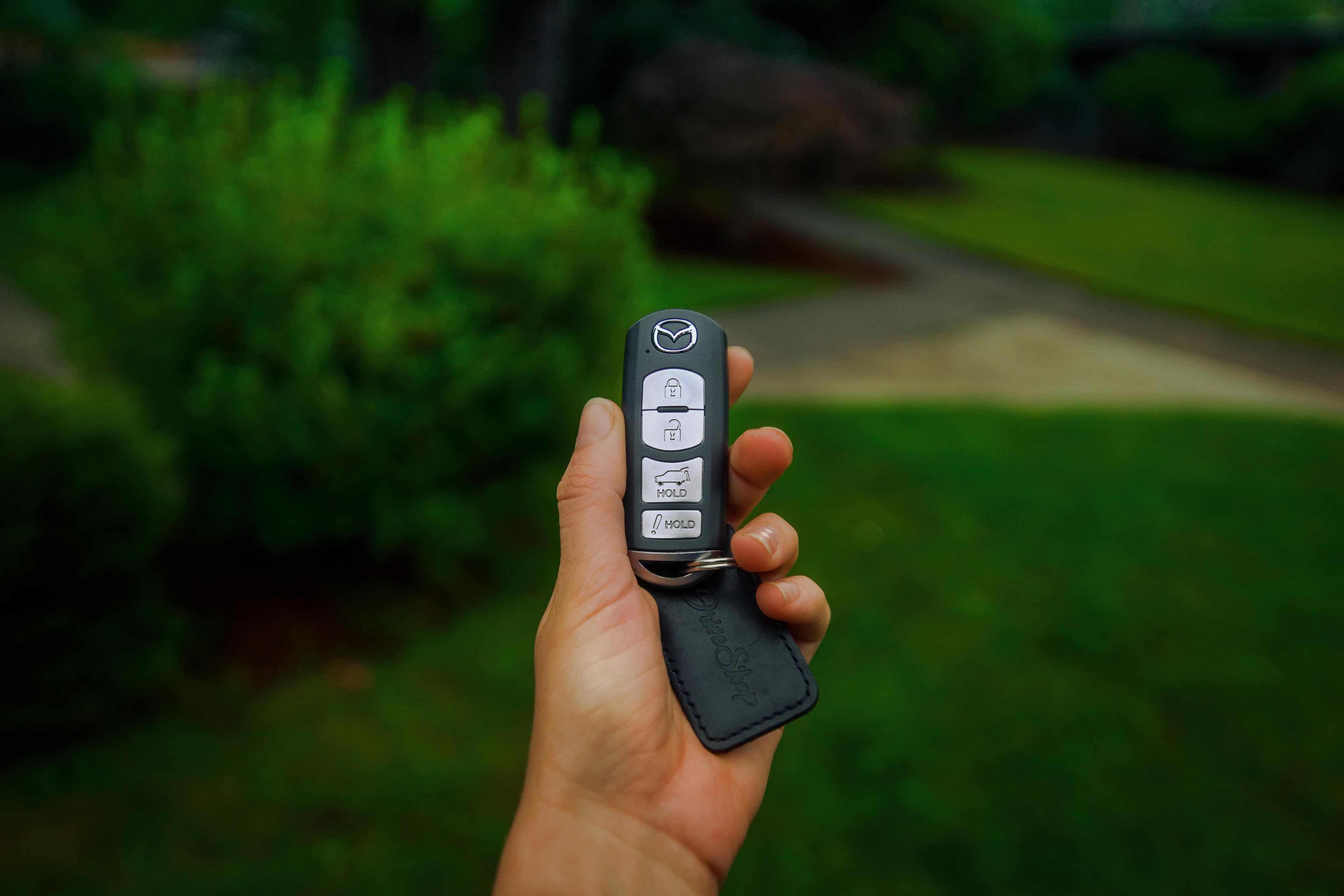 Have we convinced you to head to your local Mazda dealership and give the CX-5 a test drive? We promise it is a really cool vehicle and you are going to love it! Let us know if you have ever tried it or if you own it in the comments!
Please note: Drive Shop lent us the Mazda CX-5 for the purpose of this review. All opinions are our own.