As one of the quintessential cities to visit when traveling, there are so many hidden gems in Paris to discover beyond the popular spots.
Paris may immediately bring to mind the Eiffel Tower, Notre Dame Cathedral, and the Louvre Museum but the city has so much more to offer.
Planning your trip to Paris last minute?
Make sure to book your hotels and tours in Paris in advance to ensure availability! Here are our top picks for your trip!
Top experiences and tours in Paris:
1-Hour Seine River Cruise (Super fun/affordable! We loved it!)
Hop-On Hop-Off Bus Tour (Great way to see the city)
Tickets you MUST book in advance:
Top Hotels In Paris:
Hôtel des Arts Montmartre (Good location and moderate price)
Le Katorze Hôtel (Budget option with 4 star rating)
Hôtel D'Aubusson (Luxury central location with pool!)
The local delicacies, wine, shopping areas for the fashion-forward, small museums, a book lovers paradise and more await your discovery.
The iconic spots to visit in Paris like the Arc De Triumph, the Musee d'Orsay, the Luxembourg Gardens, and the Catacombs, are widely recognized and easy to find information about, and I do have a blog post about those as well, but there are lots of awesome hidden gems in Paris you don't hear about as much. Keep reading to learn about some more obscure but epic places to visit while in Paris.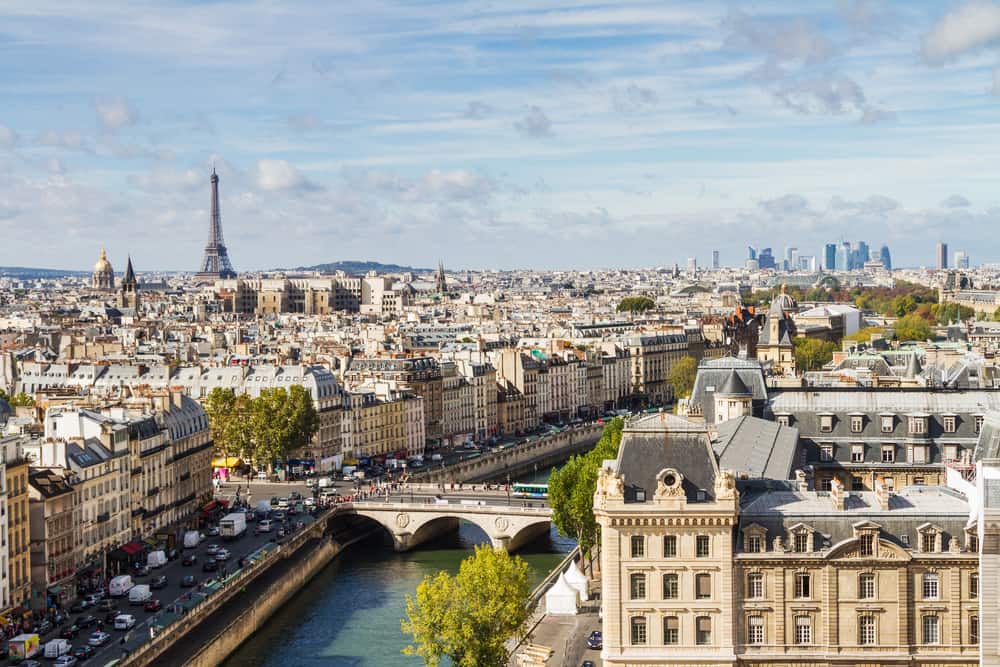 10 Hidden Gems In Paris That Aren't The Eiffel Tower
Parisian Covered Shopping Galleries
The covered passages came into existence in the mid-1800s and were so popular by 1850 there were 150 of them! Today there aren't quite that many but those that still exist are hidden gems in Paris. Each covered shopping arcade is unique and there is something for everyone. You can visit Paris couverts, the French name for the shopping arcades, some of which are historical monuments, that have trendy restaurants, fashion, ornate mosaic floors, and art galleries.
If you love being outside but have a rainy day during your visit the covered galleries will protect you from the rain while still feeling like your at an outdoor mall with the light coming through the glass ceilings. Be sure to visit one of the best hidden gems in Paris for a unique shopping experience. For the fashionista who makes their own clothing Passage du Caire will be of interest, while Passage Choiseul is a registered historical monument with a variety of offerings, and Passage Brady is also known as "Little India" for the kinds of stores and food it has. To learn more about the specific different covered passages check out this blog post to decide which one you'd like to visit first!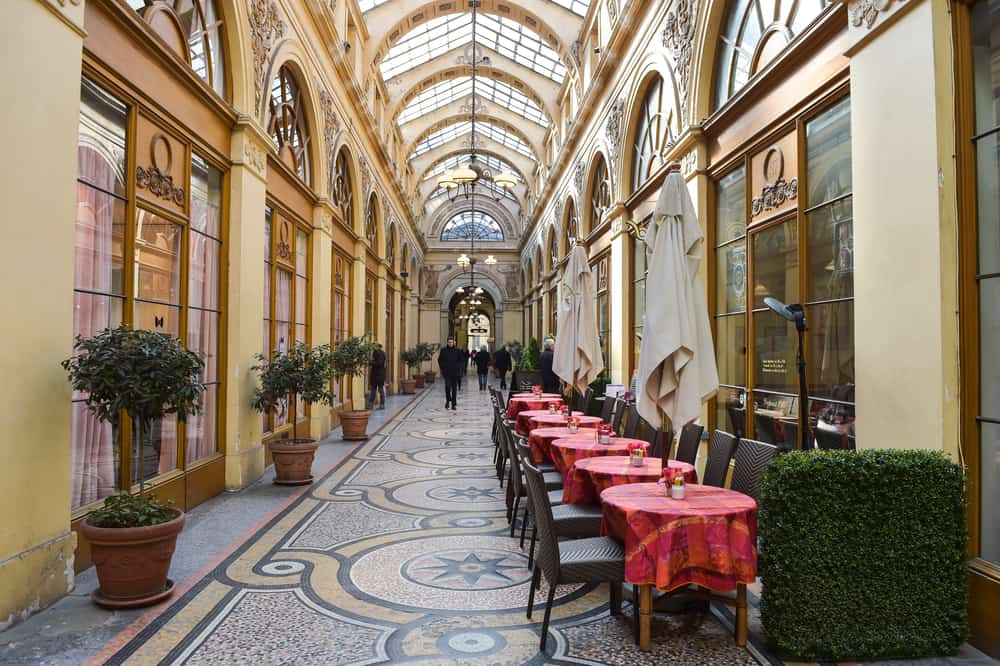 Musee National Gustave Moreau
Paris is well known for the famous Louvre Museum but some other hidden gems in Paris are the smaller museums. The Musee National Gustave Moreau is a museum of 19th-century symbolist painter Gustave Moreau's work set up in his family home. Using the family home as a museum was conceptualized at the end of Moreau's life.
The museum is full of Moreau's work both finished and unfinished in a variety of mediums. Wandering through the artists home with the different levels of completeness to his work you feel as if you are experiencing and can explore his thought process. With 1,300 paintings, watercolors, and cartoons as well as nearly 5,000 drawings this unusual museum is one of the hidden gems in Paris especially for the artistically minded individual hoping to avoid the crowds at the Louvre.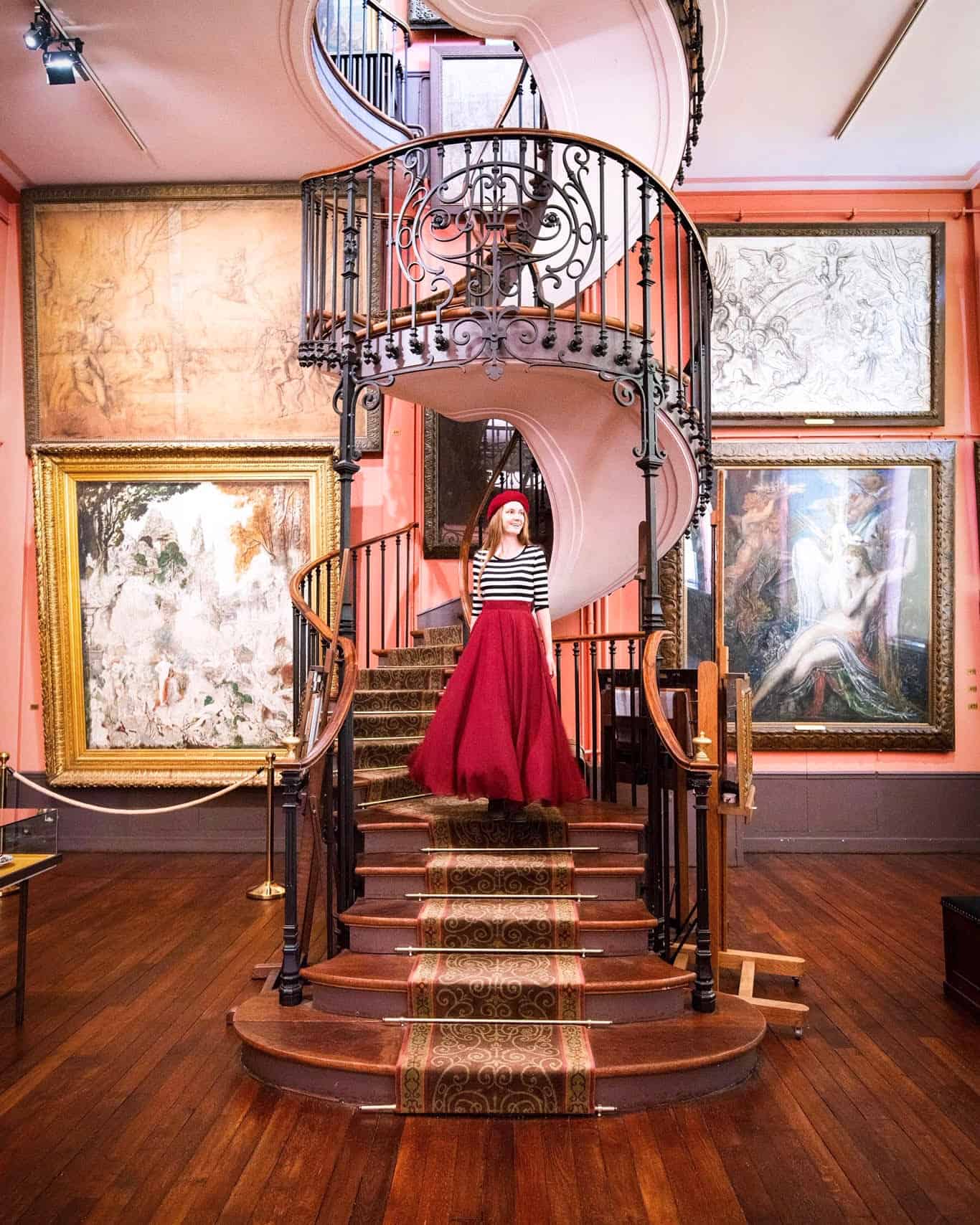 Rue Cler Street Market
One of the most famous markets and hidden gems in Paris may not seem like such opposite distinctions should both define the same place but despite being well-known Rue Cler Street Market has a more local vibe. This area is also my favorite to stay in while visiting Paris and it's easy to stop by the market to pick up groceries for a home cooked meal, grab a bite for lunch, or gelato for dessert. Shops do begin closing early here so you'll need to stop by before 7 pm if possible.
Fresh food is always tastiest and the market is open 7 days a week for all your fresh food needs, with a butchery, tea shop, pastry shops, fruit and vegetable stands, and chocolatier you'll find everything you could dream of for your perfect picnic or home-cooked meal. If you don't have a kitchen to work with the cafes, restaurants, and bars here are a great option as well. As much as we all love food you can also find your other grocery needs as well with flower vendors, cosmetics, wine and spirits, and so much more. After visiting the Eiffel Tower don't forget to stop by the nearby hidden gems in Paris like the Rue Cler Street Market.
Read more: 10 Of The Most Charming Streets In Paris + Map To Find Them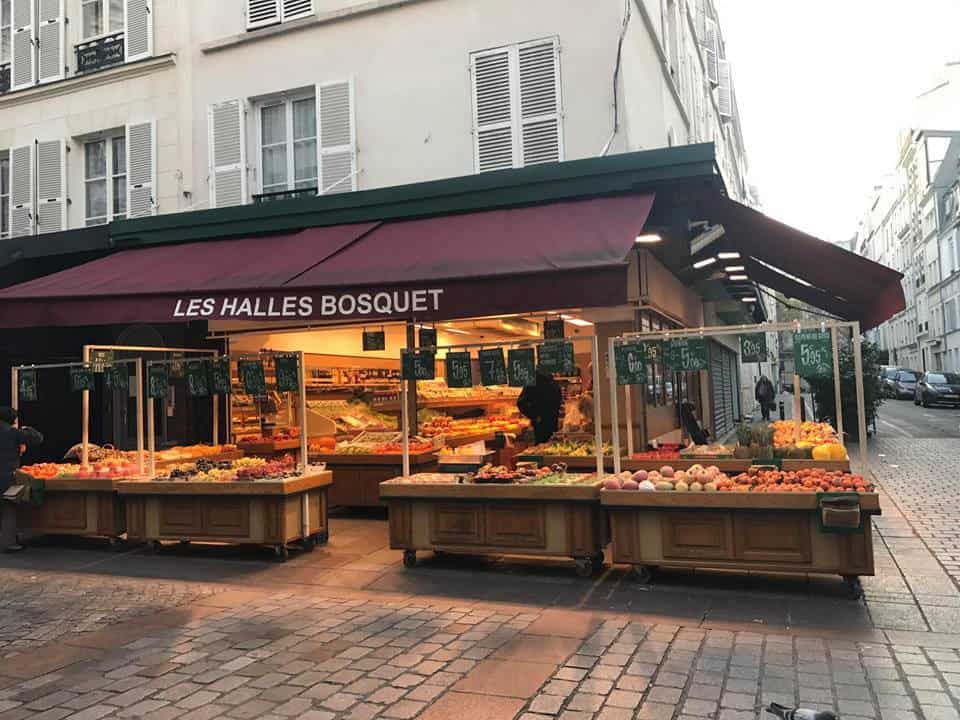 Shakespeare and Company Bookstore and Cafe
FInding independent bookstores in our digital world is a challenge but one of the hidden gems in Paris is just that. Shakespeare and Company opened in 1951 by George Witman still exists today and is now run by his daughter and her husband. Earlier in its history, Paris had a bookshop and library opened by Sylvia Beach. It had been a popular meet up for writers of the Lost Generation including Hemingway, Fitzgerald, and Joyce but closed during World War II. The current store, built in an early 17th-century building, was inspired by Beach's store. Shakespeare's is an English-language store that has had an estimated 30,000 aspiring writers spend the night including Ginsberg, Wright, Bradbury, and Baldwin.
As George Witman's health declined his daughter and husband began to took over running the store. They brought the store into the modern world by bringing in a telephone, creating a website, and scheduling regular events. The events include readings, panels, plays, multiple-day festivals, and more. They also brought to life George's dream of adding a cafe to the bookstore. Stop by Shakespeare's, one of the hidden gems in Paris, on your way too or from Notre Dame or for one of their many events.
Odette Paris for a Choux Bun
If you have a sweet tooth one of the hidden gems in Paris you need to visit is Odette. Paris is famous for pastry shops and bakeries and while some have a little bit of everything others specialize. Serving a wide variety of beverages (even champagne) this cafe is favorite for its specialty in choux buns. If you'd been hoping to try this Parisian cream-filled puff pastry, with several filling options, look no further! These light and airy pastries with their custard cream filling come in flavors like chocolate, lemon, pistachio, coffee, and more. Grab a few of your favorites with some tea or coffee and enjoy the view of Notre Dame from its windows while you eat. Afterwards, spend some time wandering around the areas cute shops.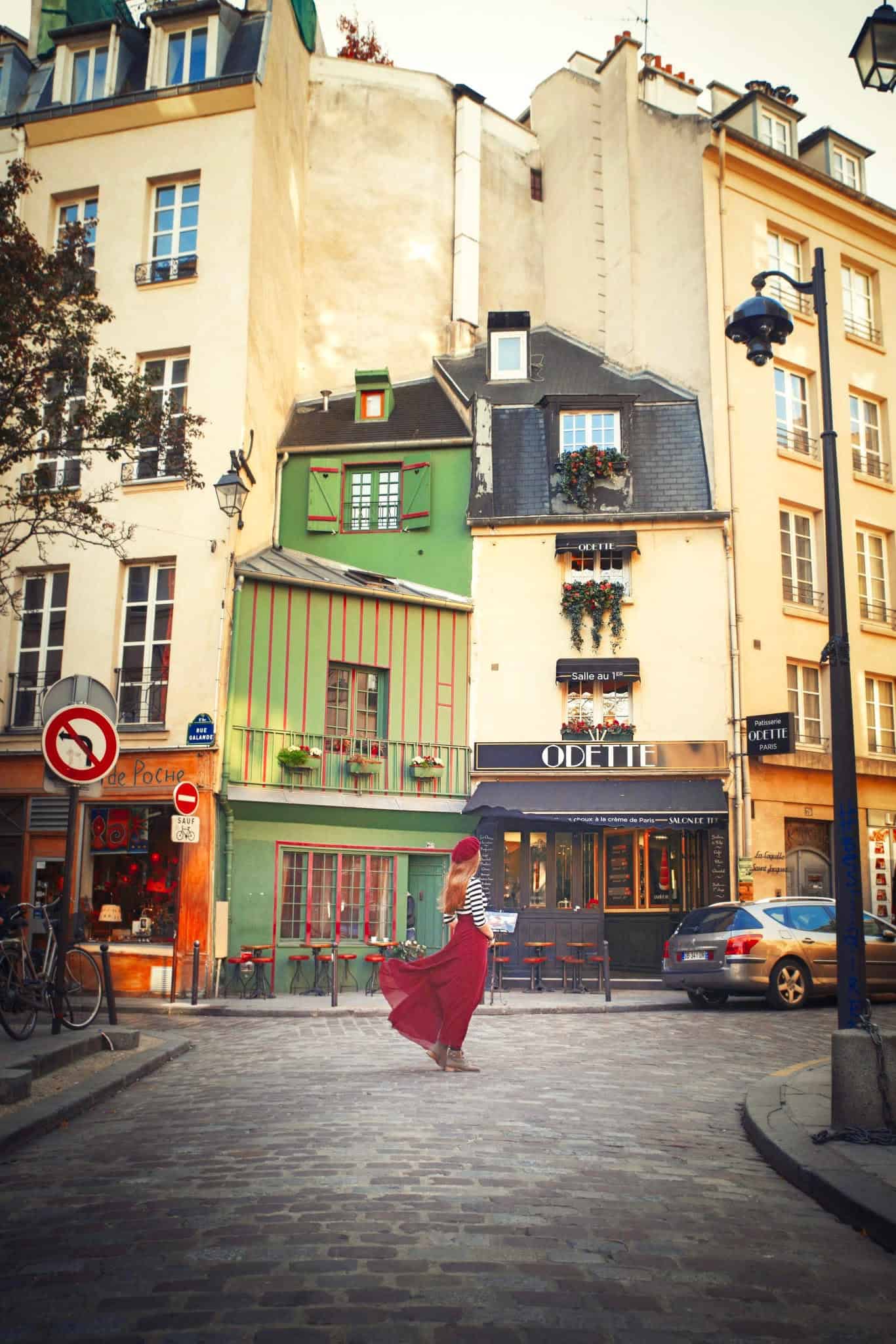 Montmartre Vineyard, a Vineyard in the City
The Montmartre Vineyard, over 800 years old and the last remaining vineyard in the city, is truly one of the hidden gems in Paris. Also known as Vignes du Clos Montmartre, Montmartre Vineyard is surrounded by the city, homes, buses passing by, it feels a bit out of place. The vineyard was planted in 1933 to protect the land from real estate developers as in France you cannot build a house where there is a vineyard. Every October the grapes are harvested in an annual festival, La Fete des Vendanges and the 1,000-1,500 bottles produced are auctioned off for charity.
Unique for its location and out of place feel the vineyard grounds are closed to the public as it is a working vineyard but you can see it from outside. The vineyard is open to the public during the festival for visits or you can try arranging a tour with the Montmartre tourism office at other times of the year. Make sure to visit one of the unexpected hidden gems in Paris!
Read more: 10 Stop To Include On The Perfect Paris Itinerary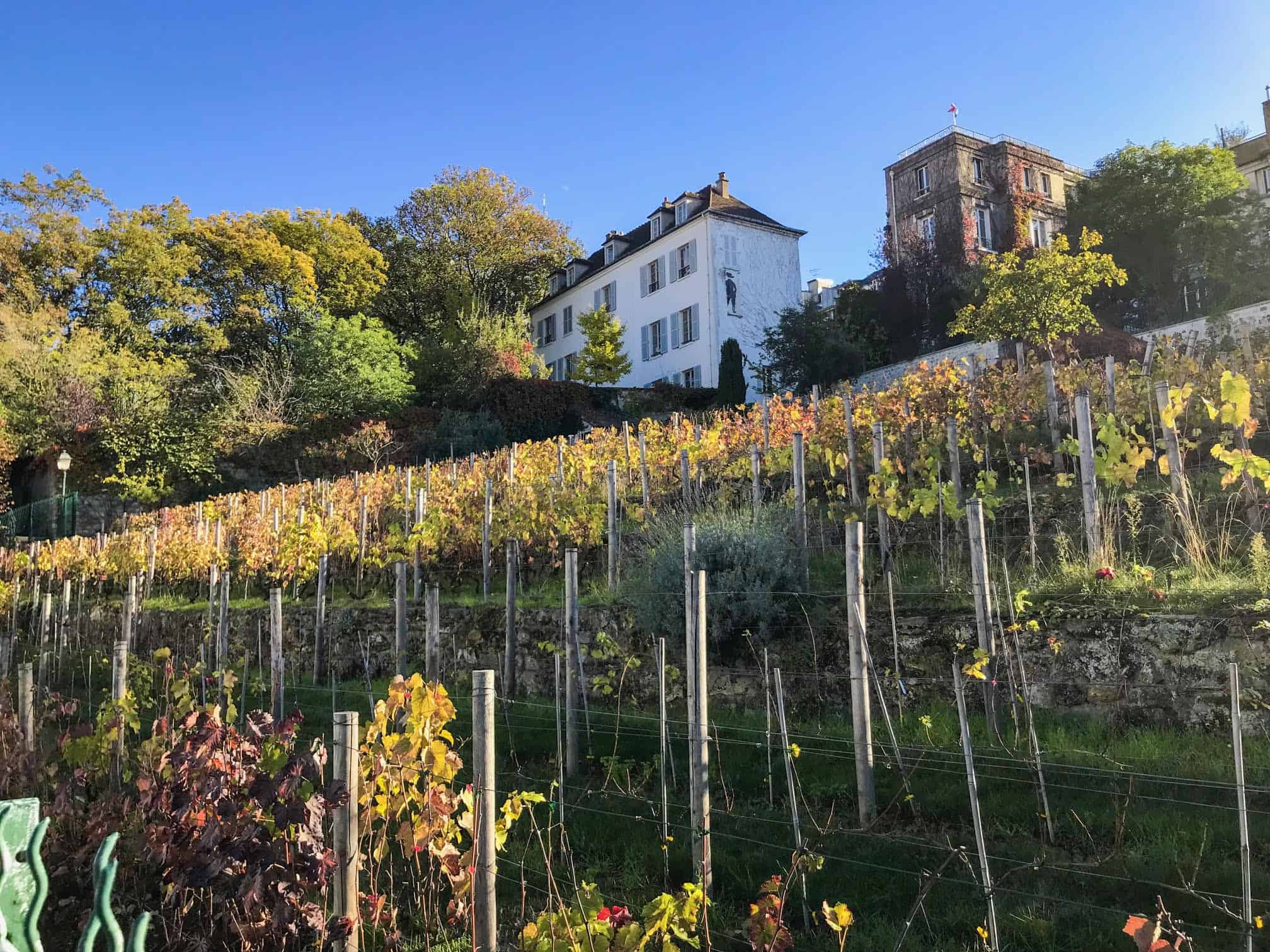 A 360 View of Paris at Printemps Department Store
A department store chain may not feel like it is one of the hidden gems in Paris but this one has a rooftop terrace with almost 360-degree views of Paris. You can shop til you drop in this department store opened in 1865 by an entrepreneur with the concept to have a store that offers everything, today it focuses on fashion, beauty, men's wear, and accessories, then head to the rooftop terrace for a break. For those who love architecture, the facade of this building is registered as a Historic Monument and the interior is also unique for a store.
If shopping and architecture aren't enough to entice you any sunset lover, and who doesn't love sunset, should visit the rooftop terrace, grab a glass of wine, and watch the sunset over the city. Printemps isn't the only beautiful place to see a sunset in Paris, for a list of other locations, check out my blog post on the topic. Don't miss out on one of the hidden gems in Paris with the most unique shopping experiences with a view!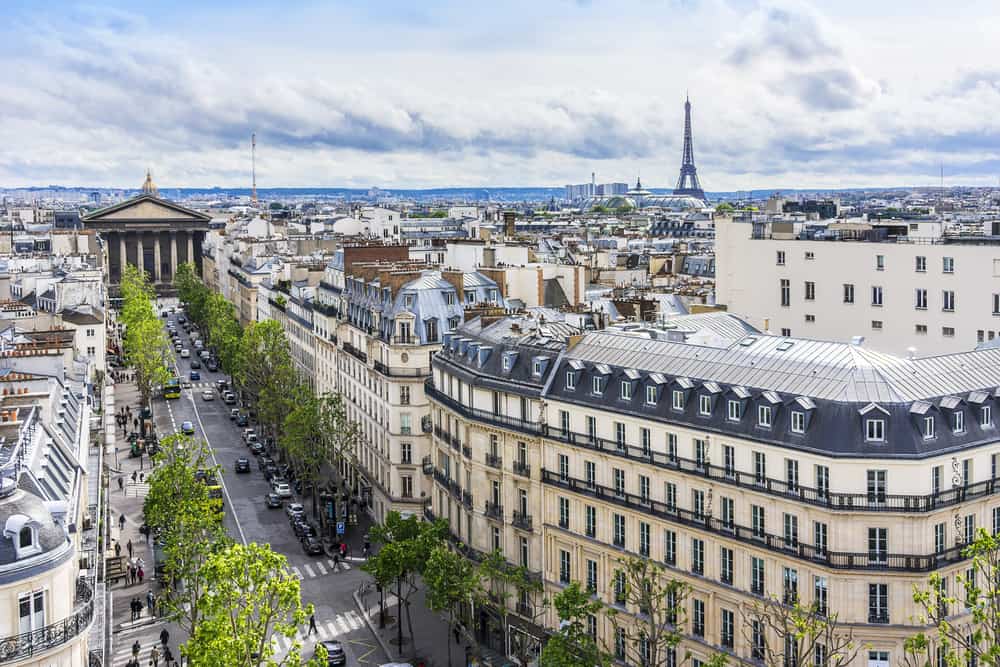 Museum of Vampires and Legendary Creatures
Often overlooked, there are many smaller specialized museums in Paris including the Paris Sewers Museum, the Museum of the History of Medicine, and the Museums of Vampires and Legendary Creatures. One of the eccentric hidden gems of Paris, the Museums of Vampires and Legendary Creatures is not quite what you expect. The owner, Jacques Sirgent, spent years researching and amassing knowledge, rare texts, and relics which he now shares with the public.
What you learn here will expand your horizons with insight into our history and theories on the myths and legends from our past. Sirgent covers a range of topics during his tour, which can last up to two hours, from vampires and werewolves, to the church, women's rights, and historical figures. He is also known for passing on not just his knowledge but his books and memorabilia. To pick the brain of a knowledgable man (in English) and learn a bit about an eccentric part of our history don't miss one of the most unusual hidden gems in Paris.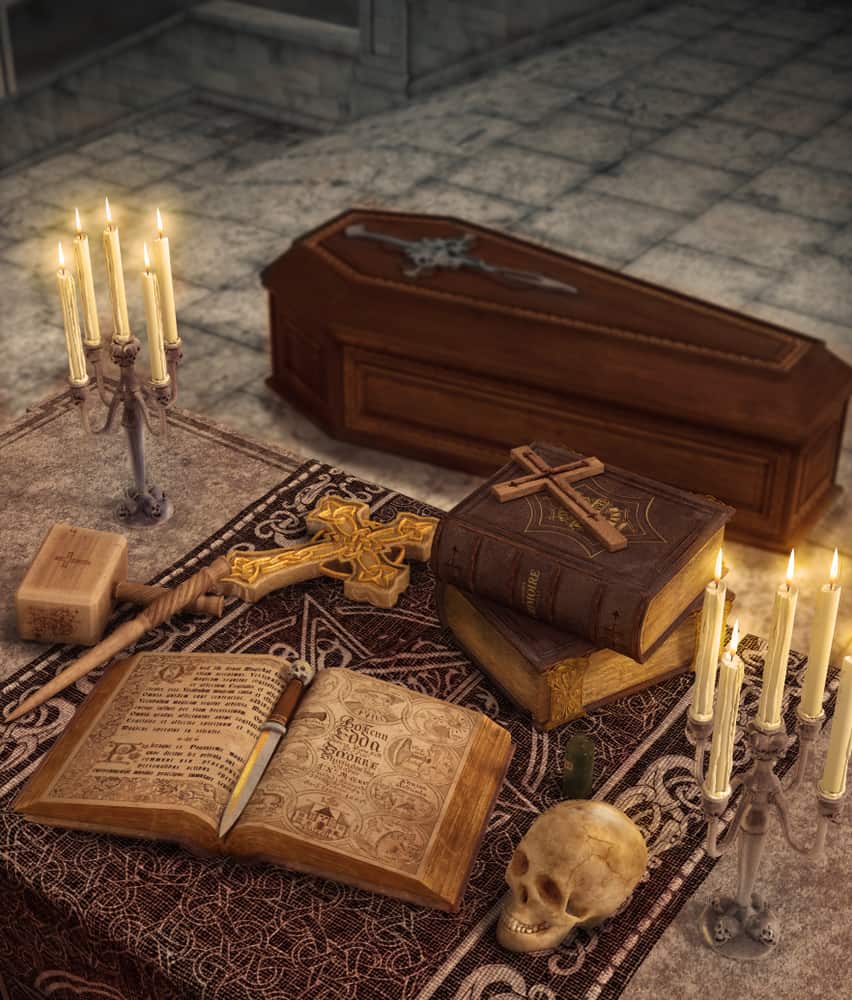 Paris's Most Colorful Street Rue Cremieux
Off the main tourist areas, Rue Cremiex is the most colorful street in Paris! We couldn't list the hidden gems in Paris without including this lesser-known gorgeous street. You won't end up here by mistake or wandering since it's away from touristy areas so you'll have to include it in your itinerary. This cobbled street is full of residential homes so please be respectful, keep noise levels down, respect private property, and carry in carry out.
A little fun fact about this street: it was renamed in 1897 after the lawyer who defended the human rights of Jews in France. Today, while off the beaten path, it has become more popular for how photogenic it is and residents ask you to respect their privacy. If you'd like to grab photos and miss some of the crowd head over earlier in the day. Visit one of the prettiest hidden gems of Paris and for more charming streets in Paris to visit check out this blog post.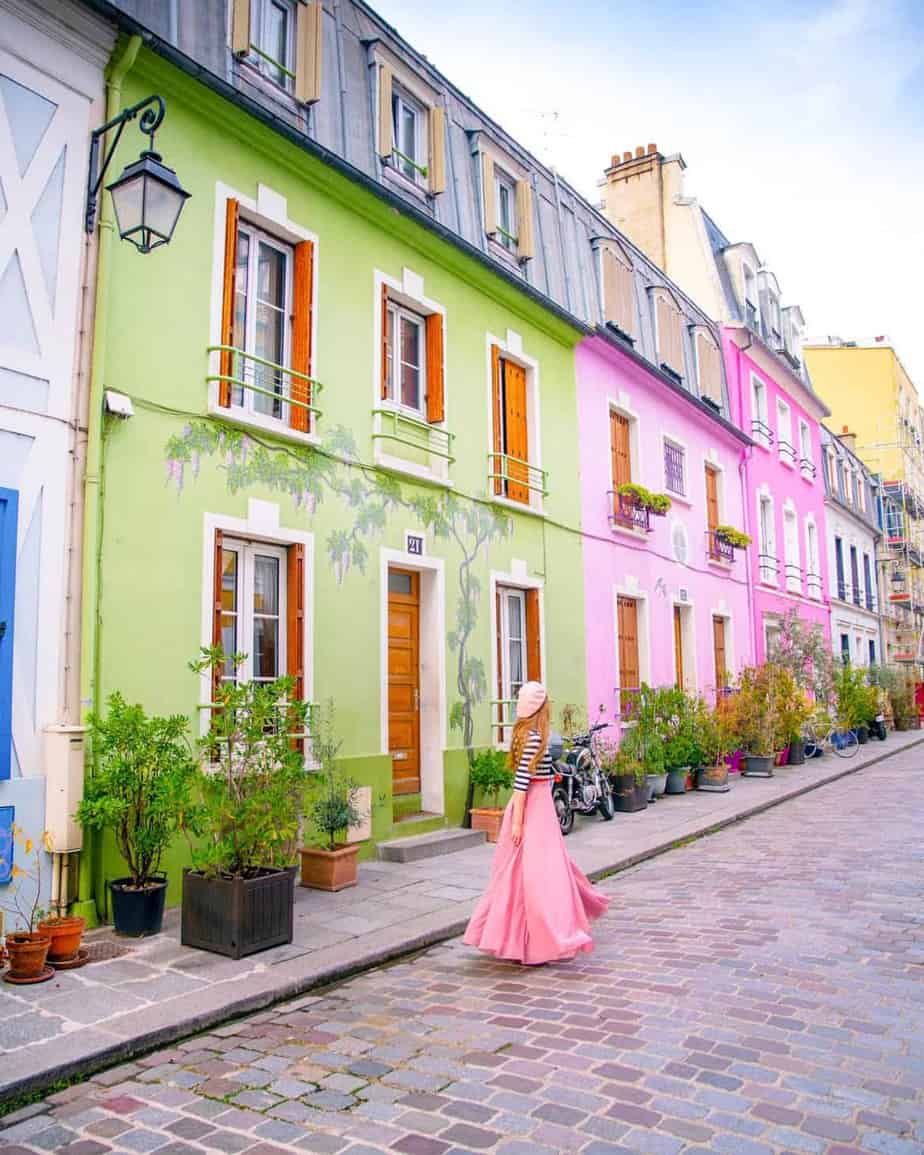 Le Louxor Cinema
An Egyptian style cinema built in 1921 inspired by the film Cleopatra, Le Louxor has struggled through its history. Today this remains one of the hidden gems of Paris thanks to it having been saved from demolition and renovated and reopened instead. When it first opened it had trouble finding an audience and featured unusual and foreign films for a time. In the 80's it became a popular nightclub which closed in 1988 and was abandoned.
If you're ready to catch a movie but feel a little silly spending your time doing so while visiting another country this unique theater will make the decision easy for you. Le Louxor has 3 cinemas and a rooftop bar you can access with your movie ticket. So to catch more than just a movie stop by one of the indoor hidden gems in Paris!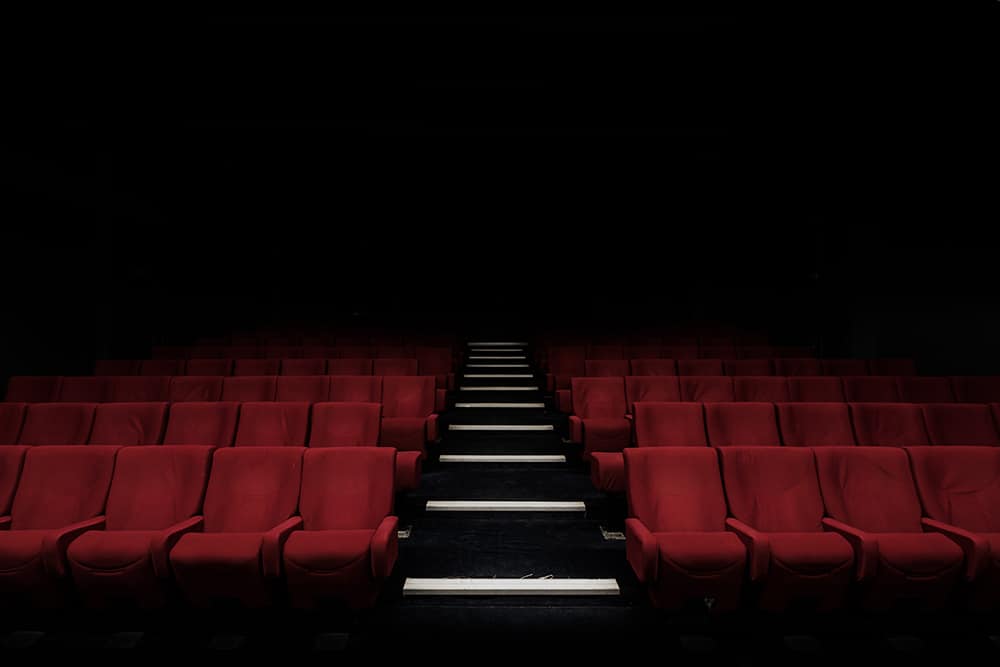 I hope you learn about a new spot in Paris you just have to visit! With all the famous architecture and museums these often hidden gems of Paris are underrepresented and well worth a visit! Whatever your tastes there is something for you in Paris and if you haven't already completely filled up your itinerary take a look at the best day trips from Paris.