Every trip has its lows. By traveling for an extended period of time, you are automatically opening yourself up to the possibility of something going wrong. I mean, many days it seems like if we didn't have bad luck, we would have no luck at all! If you will, allow us a few minutes to complain and whine while you take in the fact that travel isn't always glamorous.
Now we will present the top "lows" from our spring 2016 Europe trip:
Getting a flat tire in Italy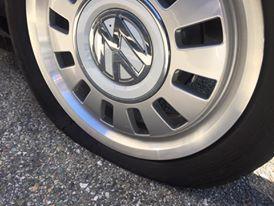 Pshhhh, "a flat tire is nothing," you may say. It wouldn't be a big deal if we had a spare…but guess what? Apparently Europcar gives you rentals and doesn't provide spare tires. Although this was super ill-timed, we were incredibly lucky. We were driving from France to Turin, Italy to drop off our rental and our tire blew right on the Italian interstate. We happened to be about 100 meters away from a truck stop, the cook happened to speak about 10% English, and he just so happened to know a mechanic. In an hour, we had paid $50 to an Italian guy with his elderly mother in the backseat. In the meantime, we ended up missing our bus to Lyon, paying $40 extra to transfer, and getting to our lodging at 1am. We are fortunate our tire blew where it did and not in a long tunnel or 4 miles into a desolate mountain road where we had no phone service and couldn't turn around for miles. It was sucky. It was expensive. It was a long day. But it could have been worse.
Dropping and breaking a $700 camera lens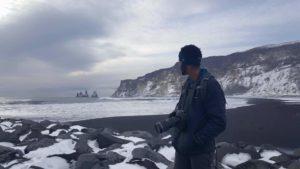 We were changing accommodations at 1am in Vienna [long story] and somehow, the bottom pouch of the camera bag opened up while we were leaving the metro station and the 70-200mm lens hit the platform. We didn't pay much mind because it seemed to be resilient, but a week later when we tried to shoot with it, the thing was completely black and you could hear that something was loose on the inside. This was our second "most-used" lens so we had to get creative with angles and positioning for the rest of the trip.
Every terrible Airbnb experience for 3 months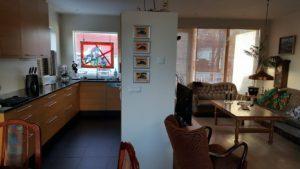 Airbnb hosts were the single most stressful part of this trip. We can talk about the guy in Vienna who misrepresented his listing or we could talk about the people who constantly turned us down. We can talk about our Berlin host who canceled on us days before we were supposed to land in mainland Europe or we can discuss the person who went ghost for 3 days and then told us she was sorry but she gave the property to someone else, less than 12 hours before our arrival. There was that one time, again, less than 12 hours before arrival, that a host told us she was sorry but our room was actually booked and they booked us in a hotel and the host who told us he would hold the room for 2 hours for us to book and we tried to book within 30 minutes of that message and he had already given the room away. #stressful Oh, and did we forget to mention our experience trying to #AirbnbWhileBlack?
Our experience in Trento, Italy as a whole
The scenery in Trento was freaking awesome but that was it. It wasn't the city's fault, but everything else. Our bus to Trento was 3+ hours late so we had to hang around Innsbruck for hours waiting for it. When we arrived, we followed the directions to our rental car company, only to land in the middle of random road. We asked a taxi driver where the address was and he told us it was a town 45 minutes away. How this was the "Trento" location, we will never know. Road the bus and checked into our "Airbnb from hell" and called the car company. Thankfully, they worked with us and we were able to get a car in our city, but had to pay more money. Getting back to the Airbnb…our hosts had a 2-year-old child and many good reviews.
We have NO idea how they managed to control this kid to get great reviews. The mom complained to us that parenting was hard and she hated cooking dinner and sighed very loudly every time her child screamed. We expect some noise with kids in the house, totally fine, but at least make an attempt to shush them. No shushing in this home as the 2 year old screeched at the top of his lungs all day every day. He threw food at us on multiple occasions and opened the door to our bedroom while we were changing more than a few times. His parents did nothing but sit by and watch. We spent most of our days driving around so we wouldn't have to stay home with this family.
Airbnb's customer service in regards to our Paris apartment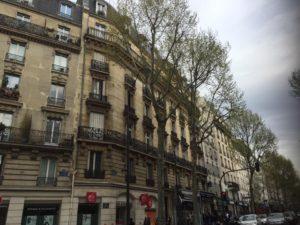 One thing we can usually say about Airbnb is that their customer service is on-point. Usually. The one time they fell extremely short on us was for our accommodations in Paris. We had this fantastic Eiffel Tower view apartment that ticked all our boxes set to go for a week. The day before, and the same day our tire blew and we missed our bus, the host sent us a message saying sorry he had to cancel because of an emergency. In the past, Airbnb had worked with us to find a similar place and comped the difference in price. This time, on our already $250+ listing, they offered us $60 more. To find a comparable apartment. In Paris. With less than 24 hours. We attempted to contest it and were pushed off. We were promised that a case manager would call us back and 12 hours later nothing. Called back again and was told the same thing, 3 hours later, nothing.
Sometimes, the phone wouldn't go through at all. We felt that Airbnb was not paying any mind to our plight because we were already using a coupon from a past grievance to pay for this listing. We even told them that we had saved the coupon for a month because we knew Paris would be expensive. $60 was a slap in the face compared to what the company had done in the past and over the course of the past three months. We wanted to talk to the manager of our case manager and instead, another manager called us back and told us she backed up the case manager. We never got to speak with the supervisor, didn't get our Effiel Tower view, and ended up having to book on the outskirts of town instead of just minutes from the sights.
Italy's insanely expensive tolls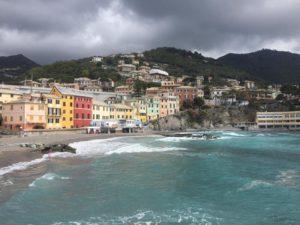 Going into this trip, we thought an expensive toll was $10 in NYC. Boy were we wrong. The first day of driving in Western Italy we were slapped with a $14 toll. We thought that was expensive. Boy were we wrong. We had to pay a $20 toll and then two $15 tolls on our way to Monaco and back. On our way to the French alps, we paid more than $100 WORTH OF TOLLS in one day!!! One toll cost $45 alone. Our jaws dropped at the price and we asked if it was really real. The toll lady looked at us and was very unamused, and we had to pay in order to cross this epically long tunnel. Moral of the story is that you should be prepared to empty your wallet if you ever dream of driving in Italy.
Overall, the trip was great, but these lows certainly brought on unnecessary stress. Check out  our edition of the top "highs" from our trip so you can see that we aren't negative nancies. 
Pin it: