Wondering if you can use essential oils for travel? Curious if you can use essential oils for motion sickness? You are in the right place! In this article, we will walk you through everything you need to know when it comes to essential oils and how they can help in your travels. We will walk you through the oils we use, talk you through how to use essential oils for jetlag, upset stomachs, muscle aches, and much more.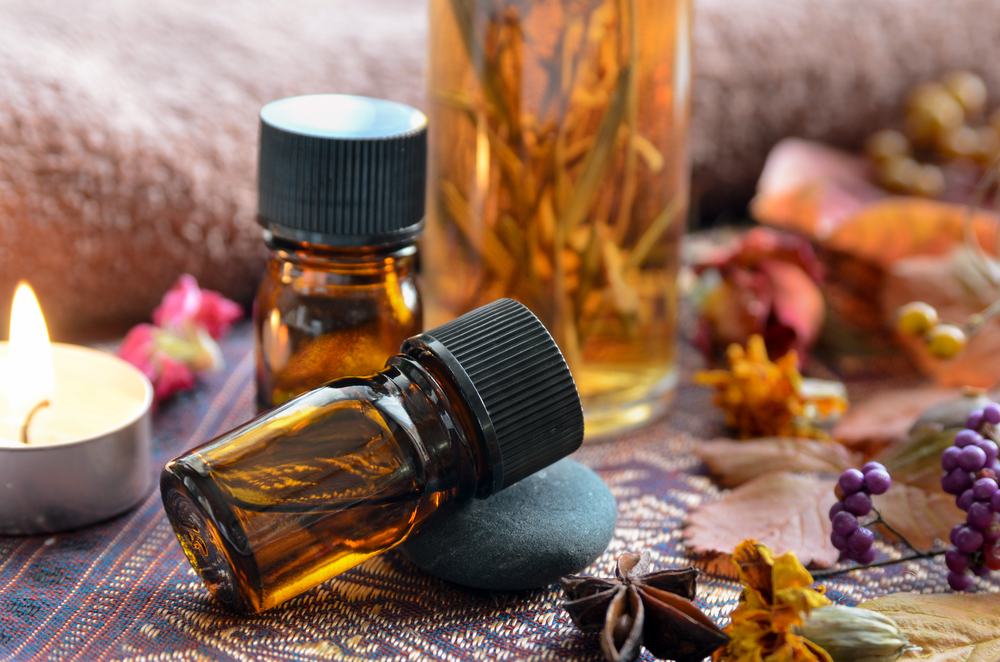 When talking about essential oils for travel it's important to remember that they are powerful and highly concentrated and we can never know how an essential oil will affect a person.
Never ingest undiluted oil, always mix it with a carrier oil such as coconut, jojoba, or almond before you put it on your skin. Please check the correct dosage for each essential oil as they can differ and ranges between 2 and 8 drops depending on what you are mixing it with.
Never sniff directly from the bottle; either use in a diffuser or sniff the cap, sniffing directly from the bottle can cause headaches. This information is not in any way intended to be medical advice and is based only on our experience.
If you have any kind of reaction or irritation, discontinue use immediately and seek medical attention. Pregnant and nursing women are especially advised not to use Essential Oils without the medical advice of a physician.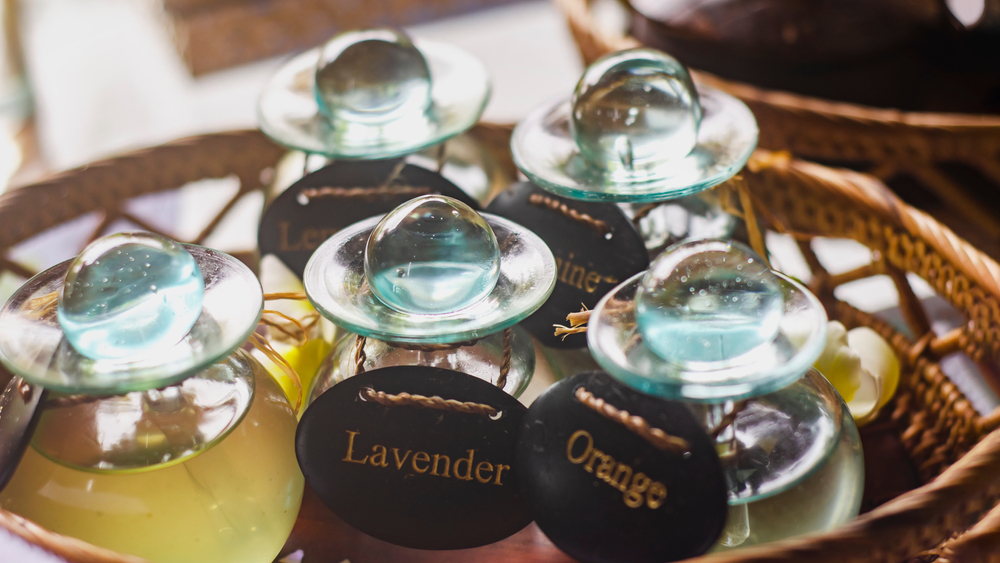 I, Victoria have been using essential oils since the 90's they have helped me with many ailments and anxieties, and essential oils are often the first place I turn, especially when traveling and in a different country.
Let's face it, while traveling is amazing it can also be an extremely stressful time, and cramped in those small plane seats never did anyone any good. Travelling can be exhilarating and exhausting; you can find yourself eating foods that you don't normally, encountering insects that your body is not familiar with and allergies and minor alignments can flare-up.
We like to be prepared so we travel with essential oils that I know to work for me and combat the things I most suffer from. While I've listed the ones most helpful for travel here I suggest you try them out and pick a few favorites to become your travel buddies.
Essential oils for travel have so many uses. Not only can they support your health and well being but they can also deodorize, help with motion sickness, be used as an insect repellent, freshen a musty smelling room, and be used on minor scrapes and bruises.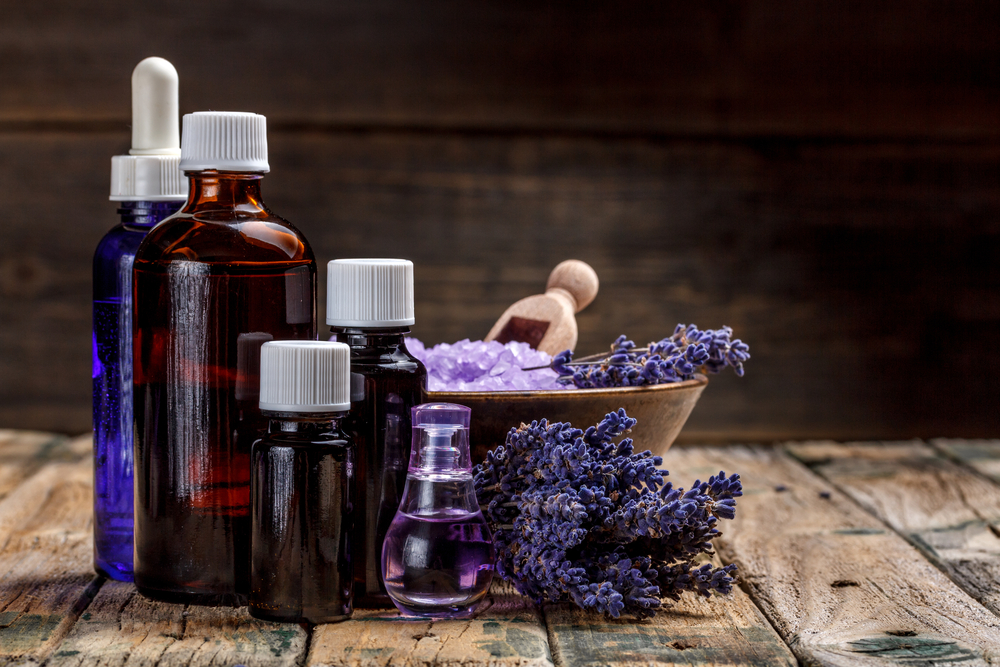 Can You Fly With Essential Oils?
Yes, you can. Essential oils are counted as a liquid and as long as you have a smaller limit than is allowed in the cabin you will be fine. Do however check your airline as this can differ.
Put them in a clear plastic bag along with your other liquids. You can of course put them in your checked luggage where there is no restriction. We normally carry a few on our hand luggage that are good for sanitizing, refreshing, and dealing with cramped airline space and put any others we have it our checked luggage.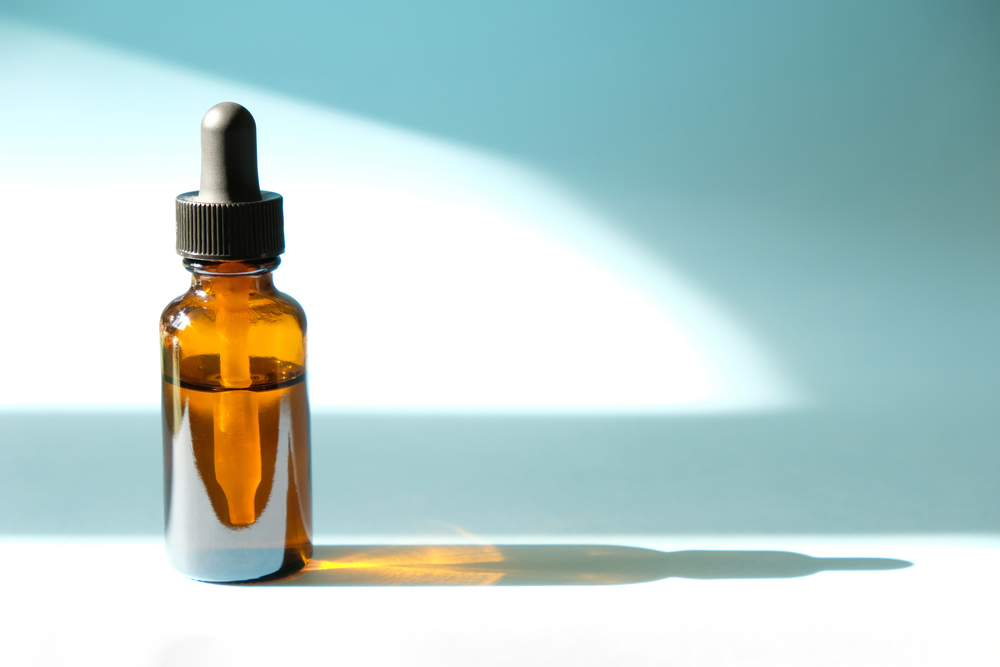 Our Favorite Essential Oils Brand
There are some questionable multi-level marketing brands out there when it comes to essential oils. We do not support these companies or multi-level marketing. Our preferred brand is Aura Cacia, a brand that I, Victoria have purchased since the 1990s, long before essential oils become the new trendy thing. You can find them on-line or at the local grocery store and they come in large and small bottles, the smaller being perfect for travel.
The company behind Aura Cacia began as a two-person brand selling herbs and spices and they also have great stewardship so you know you are getting a good product. Their products are 100% essential oil. Obviously there are more brands out there and this is not an ad for Aura Cacia but they are a brand we love and trust. Just please do your research when it comes to essential oils and buy 100% pure rather than blended.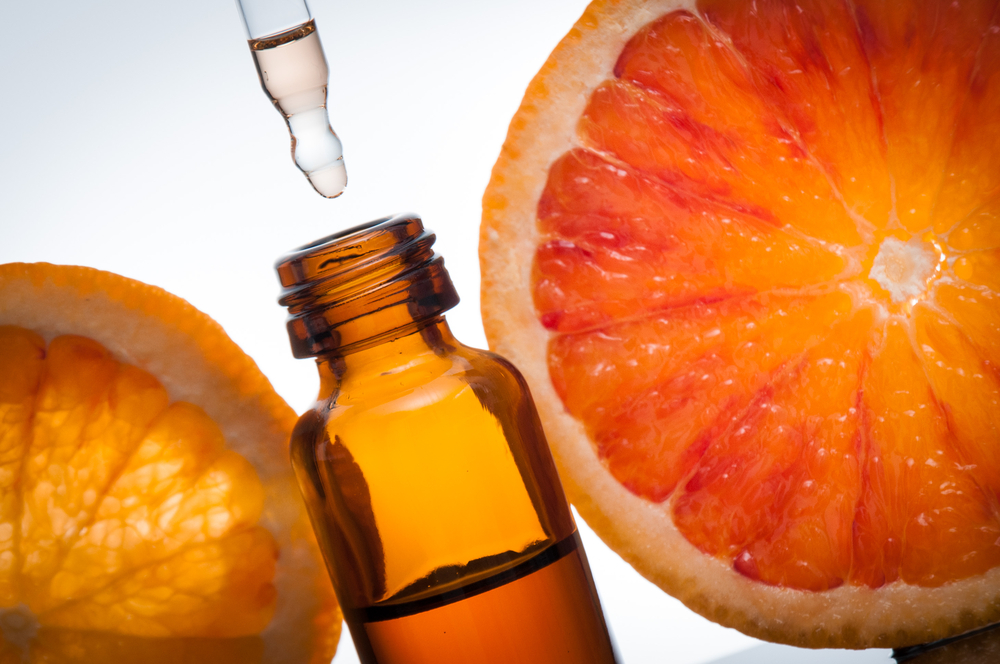 Tips for using Essential Oil for Travel.
There are so many ways to use essential oils for travel, here I have listed a few of the ways we use oils to hopefully inspire you to give using essential oils a go.
Create a Spritz. Mix some essential oil in a spray bottle with water; you can use this as a body spritz, a room spray or to spray on bumps and bruises.
Hand sanitizer is a word we are all very familiar with now. Create a travel size sanitizer and disinfect by mixing oils such as Eucalyptus, Tea Tree, or Sage with water.
As a perfume/deodorizer mix some with a carrier oil and dab onto skin, particularly wrists, neck, and underarm if needed.
Create steam inhalation using a bowl of hot water and a towel. Put a few drops of your chosen oil into the water to help clear a blocked nose, help your skin, or to help you relax.
Put a few dabs in the corner of a pillow or on a wet flannel or handkerchief to sniff.
Mix an essential oil with a carrier oil and dab onto your temples and back of the neck to relieve a headache or stress.
Put a few drops into a bath to help you relax and relieve tired muscles.
Mix essential oil with a carrier oil and rub onto your stomach for menstrual or stomach problems.
Put a few drops into some shower gel to help invigorate you.
And if you really want to go for it you can get small travel diffusers that you can add essential oils in. Some can be used in cars for long journeys and some are so small you can carry them in your pocket.
Now you know what to do with your essential oils for travel let me walk you through which oils we feel are best for travel and why.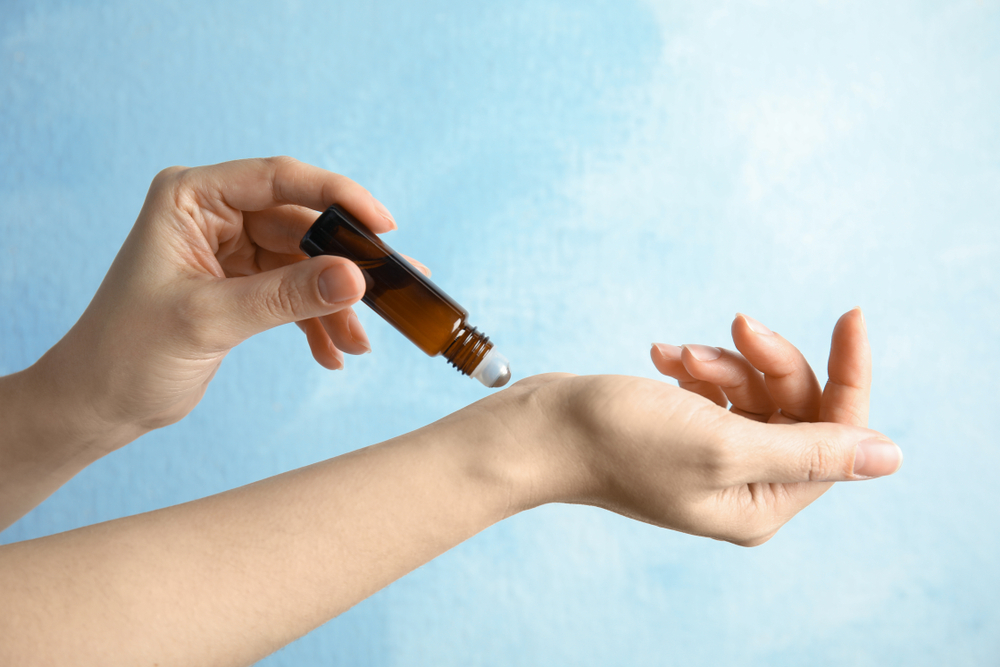 14 Best Essential Oils for Travel + Tips for Using Them
Bergamot Essential Oil
Bergamot oil comes from the rind of a Bergamot orange fruit. A refreshing oil with antibacterial and anti-inflammatory properties, it has many uses. Known to aid with sleep and jetlag and increase energy levels, it's a good all-rounder. It can also be used as a hang sanitizer in a spray form.
Recommended for nervous travelers who can mix it with oil and dab some on their wrists or inhale from scented handkerchiefs. It can also be left on spots and pimples overnight. This essential oil for travel is also great mixed into any shampoo, body wash, or cleanser.
Please note if you are in any way putting this onto your skin it will make you more susceptible to sunburn and use sparingly, as it is quite potent.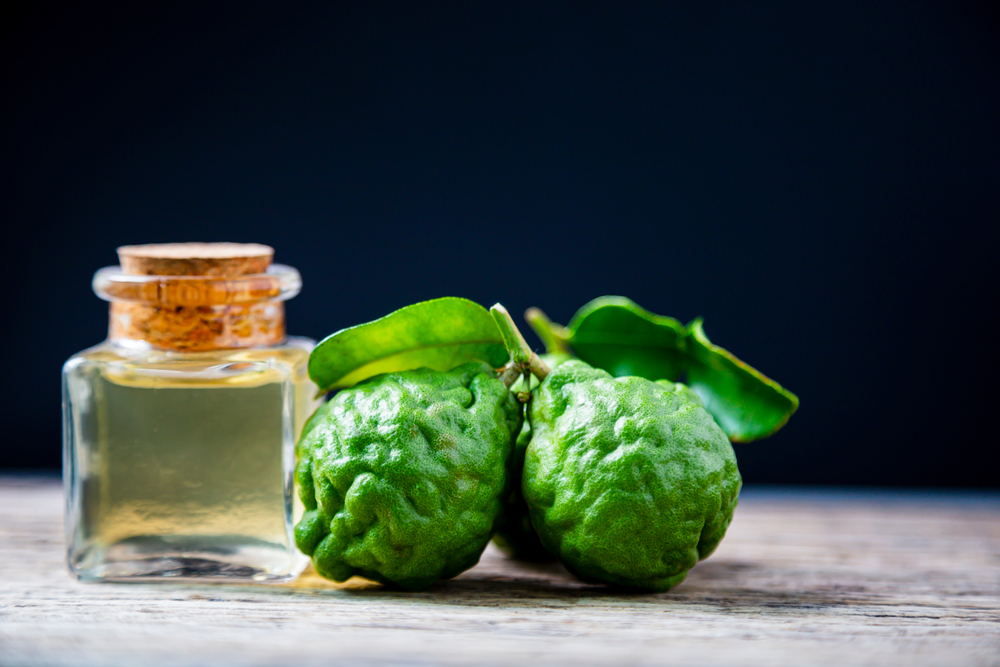 Black Pepper Essential Oil
Black pepper oil has many health benefits but this is the oil we turn to for muscle pain or digestive problems. Used often for people with arthritis and rheumatism it can really help with the inevitable pain of long haul travel. Mix it with some oil for a massage or add a few drops to the bath.  
This essential oil for travel also stimulates the entire digestive system so is one to turn to if your travel has left you less than regular. Some also use it to calm down anxiety so if you are an anxious traveler this might be one for you.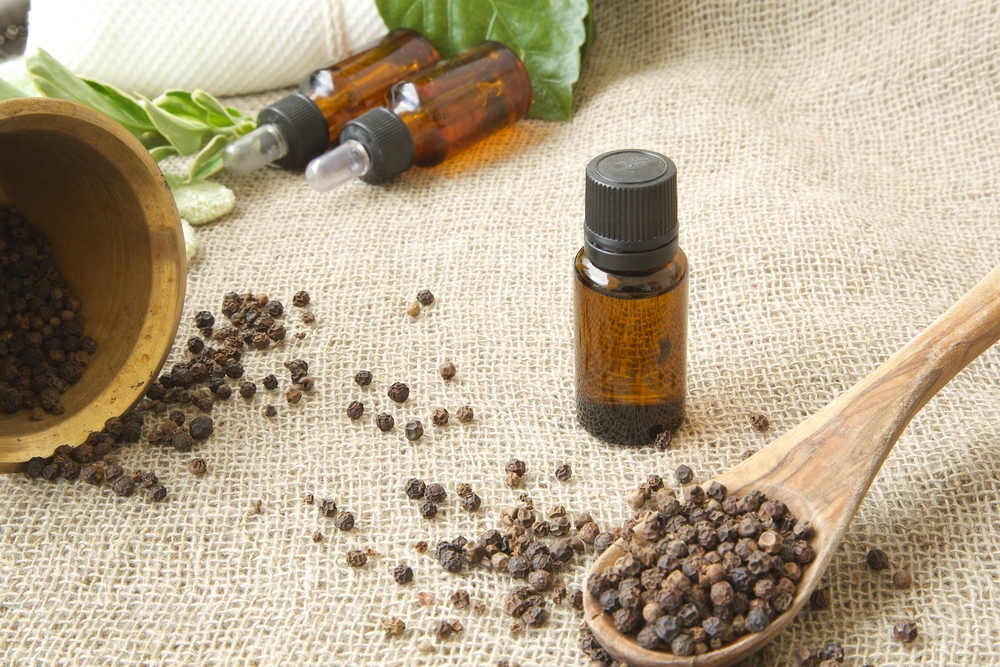 Citronella Essential Oil
 Most of you will have heard of Citronella oil or be familiar with its smell. It is often used is candles that are mosquito repellent and while it is great as a mosquito repellent it can irritate the skin, so make sure you dilute this one.
Made from the distillation of the Asian grass plant in the Cymbopogon Genus, it can boost the healing of wounds by preventing the growth of fungus. It can also help with colds, flu, and fever so it's a good all-rounder. It is also a great deodorizing and stress reliever and surface cleaner if you have nothing else available. A great essential oil for travel that can be used for many things.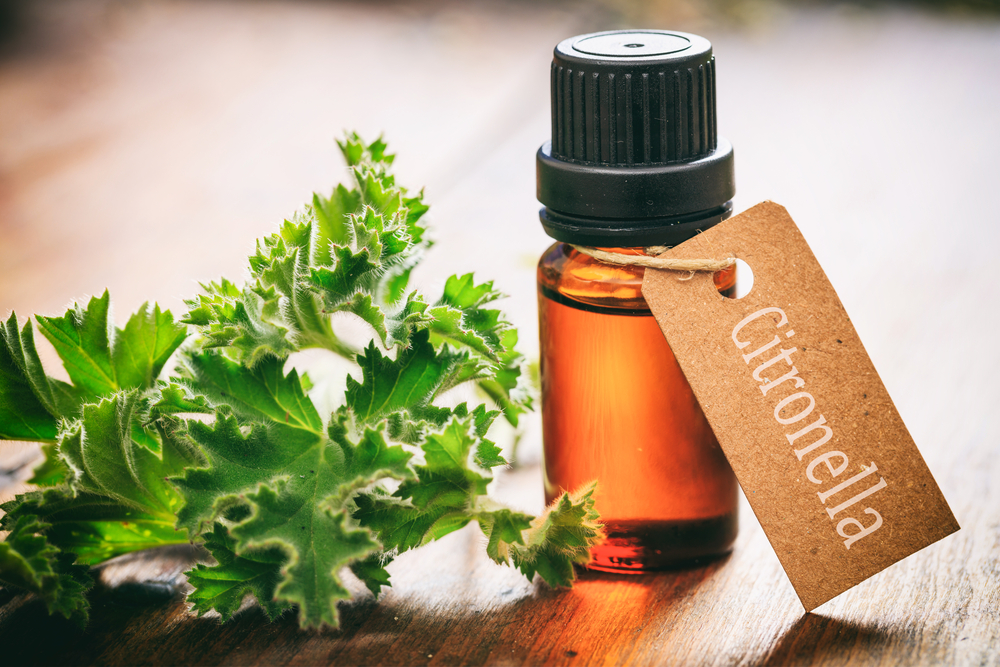 Eucalyptus Essential Oil
Apart from smelling great Eucalyptus oil has a calming effect on the mind and can help with headaches and muscle pain. It's most well known for helping with breathing difficulties during congestion and it also has strong antibacterial, antiseptic, and antiviral properties.
A real multipurpose essential oil for travel, it can help with stress, be used as an insect repellent, and can help with feelings of fatigue. It's a good all-rounder to have with you.
Create a steam inhalation for breathing difficulties; create a spritz to help with stress and fatigue, which you can also use to keep bugs away and spray on any wounds.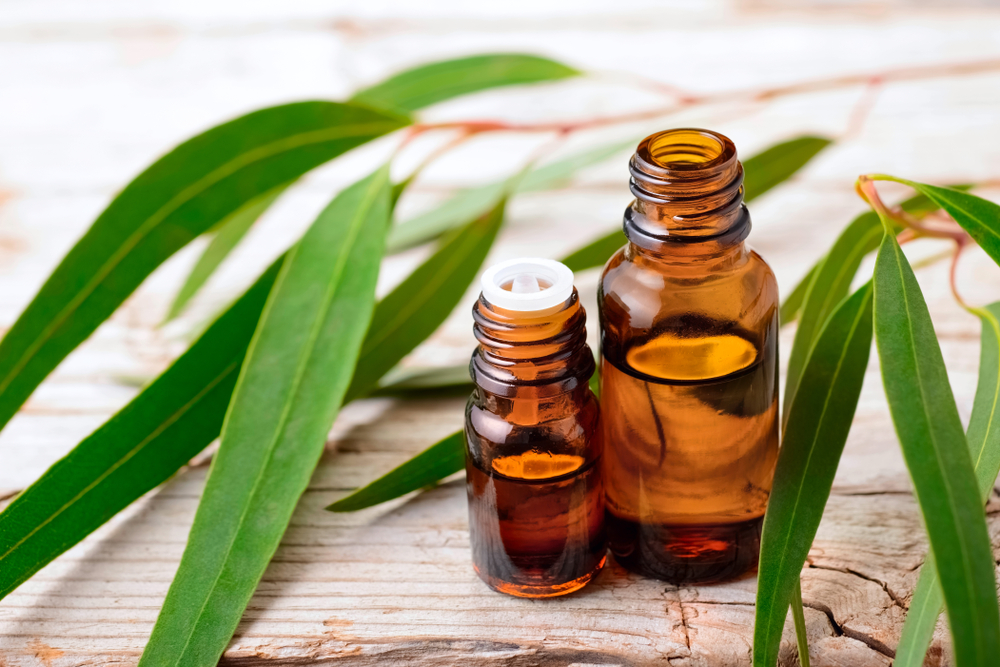 Frankincense Essential Oil
We recently bought some Frankincense oil in Oman that we use all the time, it's amazing. It has a woody, spicy smell and can be inhaled, absorbed through the skin, and is anti-inflammatory. Sometimes you may see it called Olibanum and is made from the resin of the Boswellia tree.
It can relieve stress, promote relaxation and it is known to improve breathing difficulties and there is some evidence it can help with stomach problems, in particular diarrhea. Due to its spicy, warming effect, it can also help with muscle cramping and the menstrual cycle.
Mix some with a carrier oil and rub into your stomach or on aching muscles, use in a steam inhalation, or pop a few drops in a bath. It's one of those essential oils for travel that also smells amazing.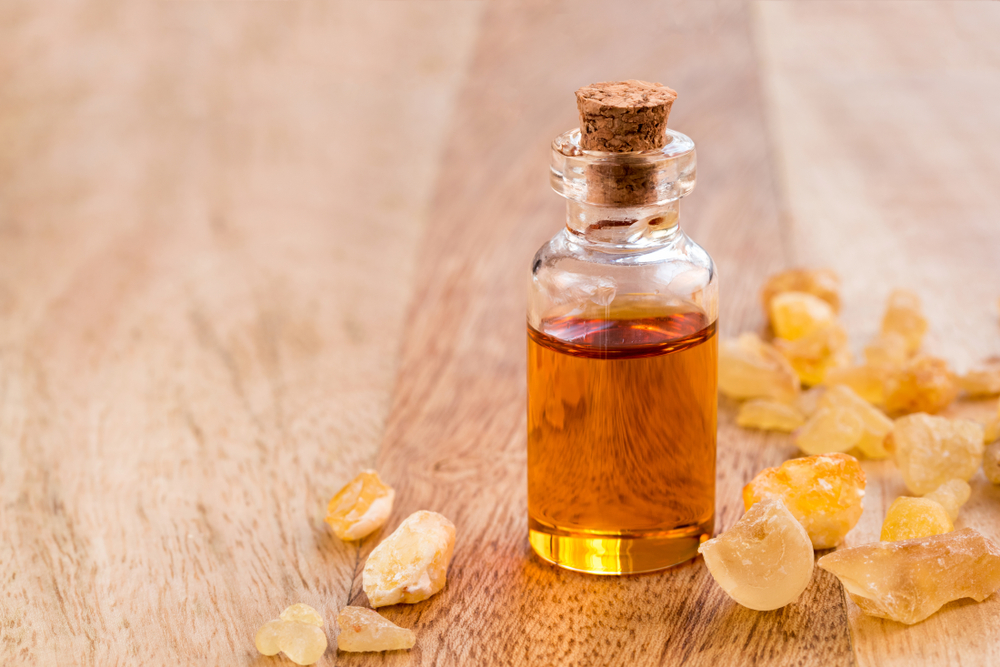 Ginger Essential Oil
If you are looking for an essential oil for motion sickness or an essential oil for car sickness then Ginger oil is the one. Ginger is known to help vomiting and nausea. It's a great anti-inflammatory and is also believed to stimulate circulation, which is great after a long flight or cramped car ride. Ginger is a great healer and having it around as an essential oil means you always have access to it.
Ginger is great in diffusers or as a spray, perhaps if you suffer car sickness get an in-car diffuser for the journey or create a spritz to take with you.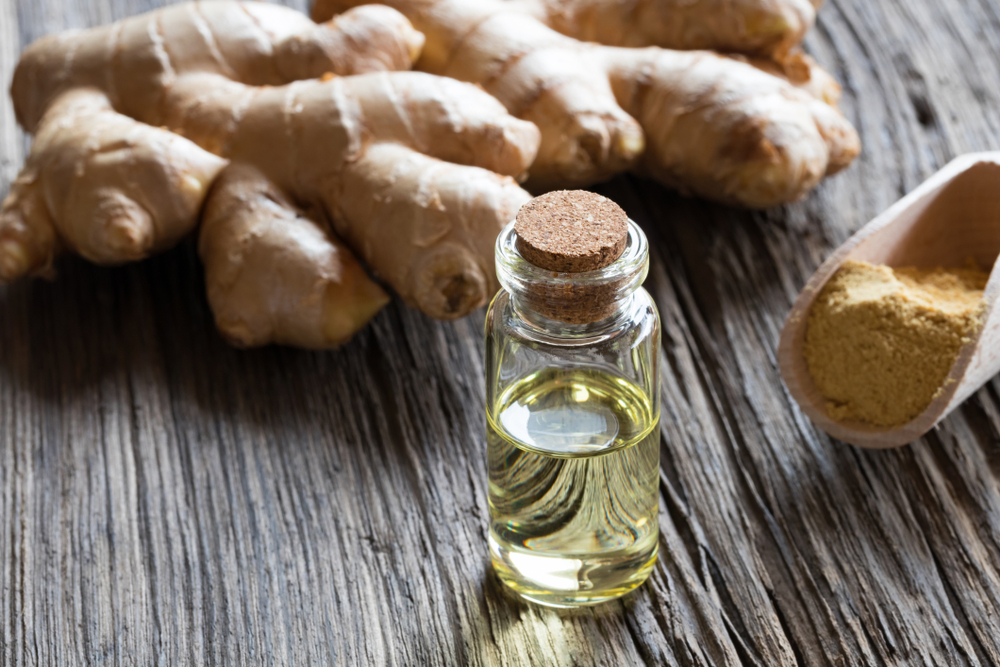 Lavender Essential Oil
An essential oil for travel that all of us have heard of. It's a smell some love and some loathe and if you are not in the love category you might want to try Frankiensence or Eucalyptus.
Lavender oil has a soothing effect on the body and mind and encourages us to rest and sleep which makes it brilliant for jetlag. It is also said to help with skin irritation, bites, and sunburn. If you are an anxious traveler or traveling with one make sure you have some lavender with you.
Plus if you add it to a spritz bottle it makes a great room spray and a few drops in the bath can soothe us after a long journey.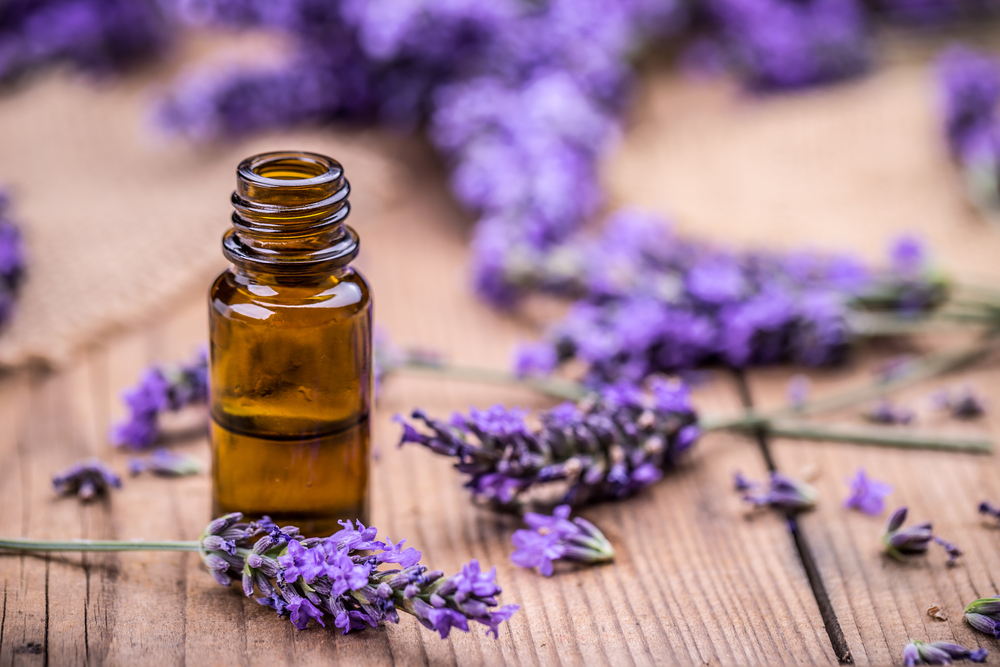 Lemon Essential Oil
One of our favorite essential oils for travel, not only can does Lemon oil have an uplifting scent improve your mood but it also keeps bugs away and can make a great perfume, Terrance uses it all the time. Lemon oil is also said to be great for seasonal allergies and easing the feelings of frustration and pressure which I'm sure at some point we all feel while traveling.
Lemon is also great at dealing with acid indigestion and heartburn which is often the downside of food we are not familiar with eating and is great to ease a sore throat, particularly if taken with honey. And for those not so nice smelling hotel rooms, it makes a great air freshener.
Lemon also has anti-fungal properties so it's great for athlete's foot, rubbed into your feet with a carrier oil. Put some in a spritz bottle to freshen your room, yourself, and boost your mood.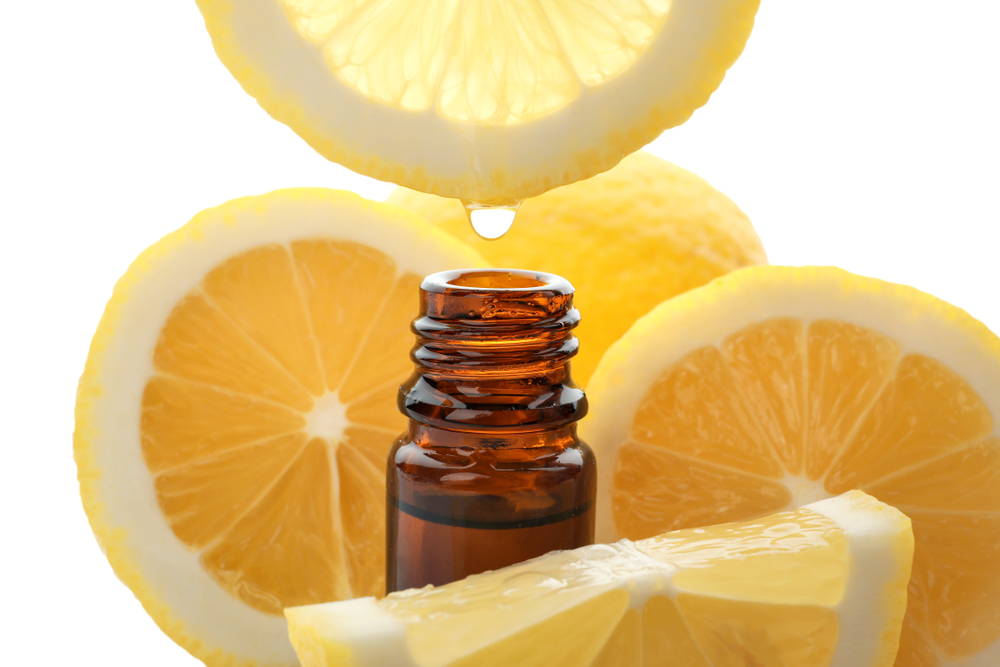 Peppermint Essential Oil
This is one of my go-to oils as it really helps me when my stomach is hurting. I dilute one drop of Peppermint oil in a huge glass of water and I always find it helps. I know the advice is not to ingest oils but I have done this and I assume you are all adult enough to make your own decision about this. It's also great as an oil rubbed onto the stomach.
Sniffing the bottle can also help with motion sickness or you can put a few drops on your hand, rub them together and then smell them it has the same effect. It's also an invigorating oil so can really help you concentrate and focus, clearing mental jet fog. Peppermint oil is also ideal after a tiring day to ease muscles and reduce body temperature. Rub it on your temples if you need a morning uplift.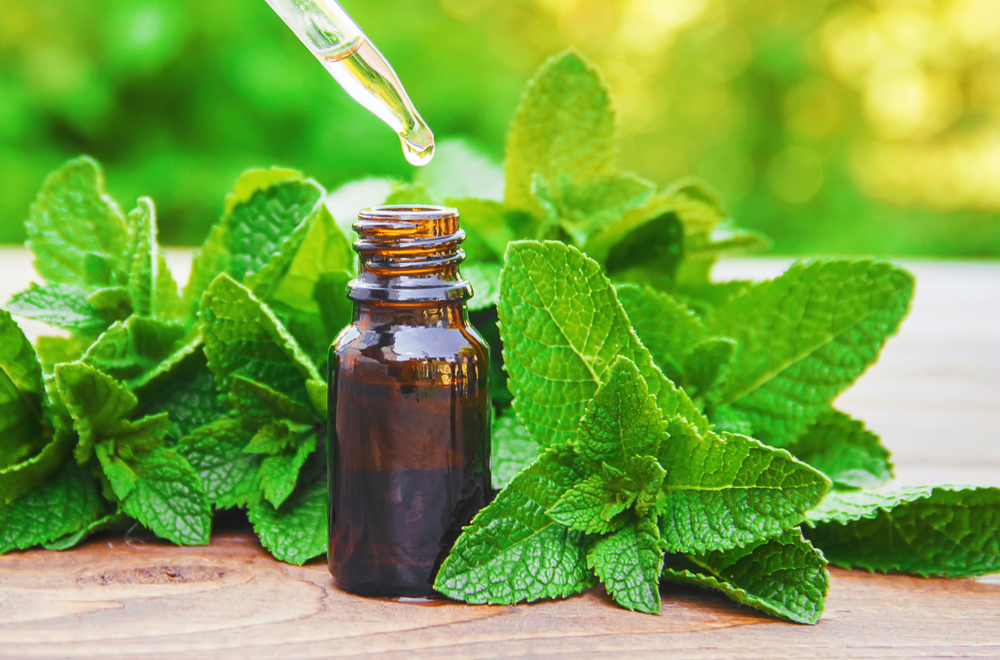 Sage Essential Oil
Sage oil or celery sage is a flowering herb and the oil is extracted from the leaves and buds. It has a clean and refreshing scent and is known to lift the mood. It's a smell you love or loathe, so make sure you are on the love side before purchasing.
With antibacterial and antimicrobial properties, sage oil is ideal as a hand sanitizer and for preventing inflections. It can also help you combat tiredness and clear your mind. It's also believed to help with menopause and when massaged to the feet can help with hot flushes.
It's a great essential oil for travel, so carry around in a spritz bottle to use as you need.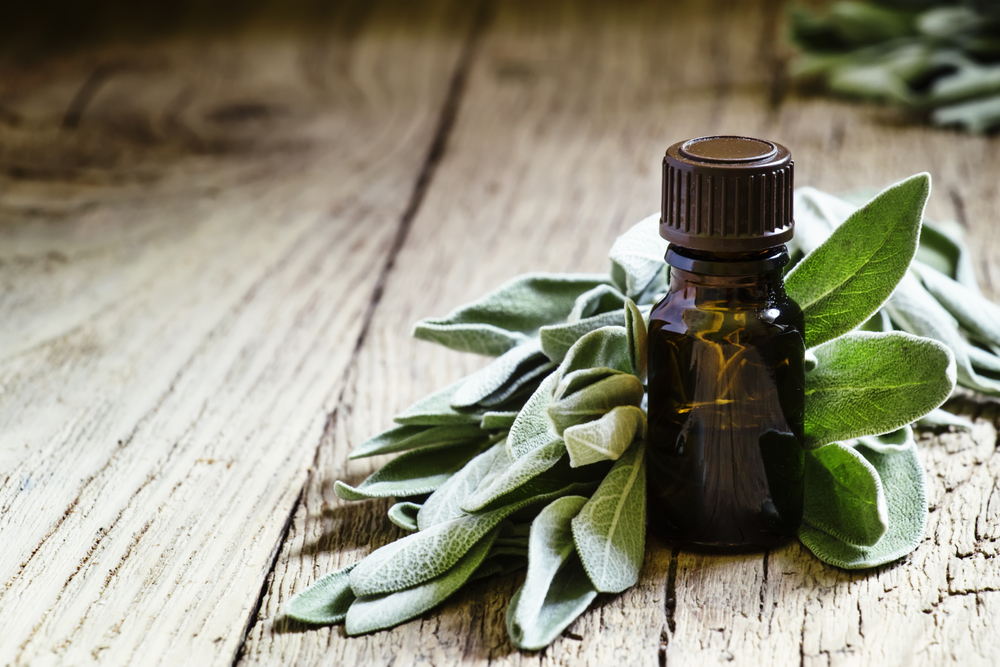 Tea Tree Essential Oil
Antibacterial, anti-inflammatory, anti-fungal, and antiseptic Tea Tree oil essential oil for travel really is a useful one to have around. It's great as a hand sanitizer, insect repellent, and for cleaning. Also, can be used to cleanse the skin and drying out unsightly spots.
Tea tree oil comes from the leaves of the Australia plant Melaleuca Alternifolia and this oil is one of the best all-rounders. Keep some in a spritz bottle for minor cuts and scrapes and use it as a deodorant. Tea tree can also be used on athlete's foot when massaged, diluted of course in between the toes.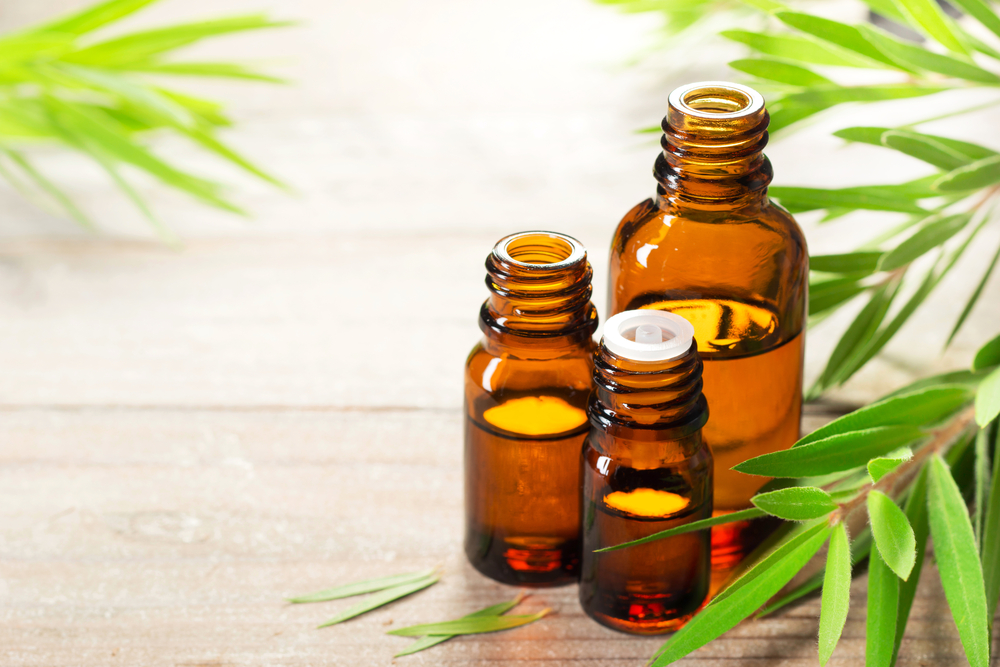 Rose Essential Oil
Rose oil not only smells wonderful but it can also decrease pain and especially menstrual pain through massage. It has antibacterial, antifungal properties and can also combat stress and anxiety. And if you are on a romantic getaway it has been known to stimulate sex drive.
It's great in a bath, in a diffuser or mixed with an oil and applied to the skin.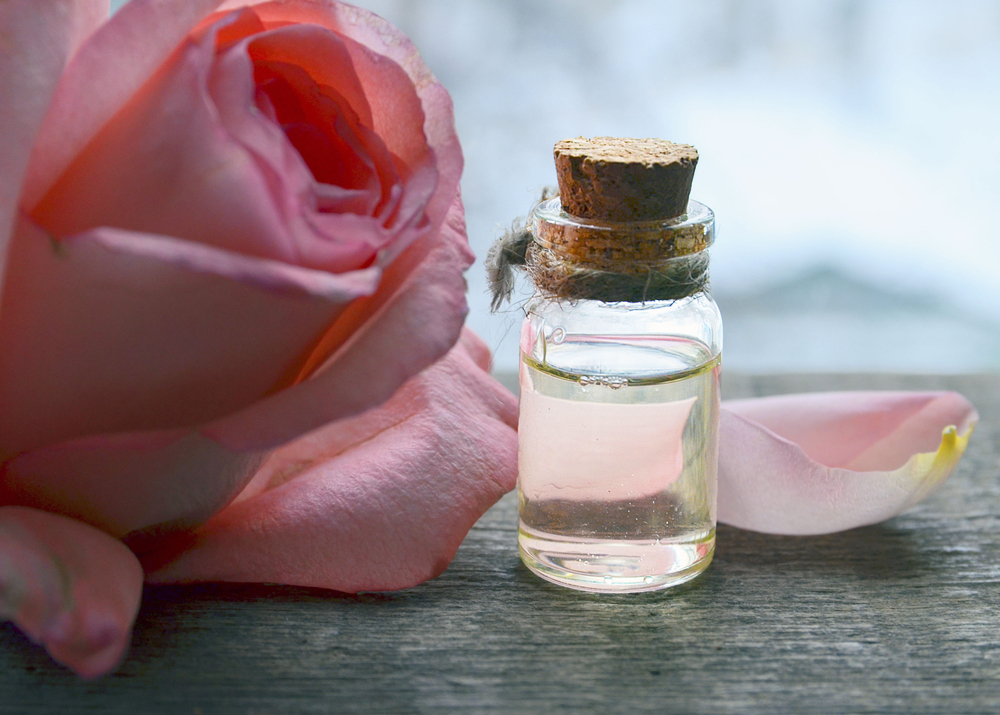 Oregano Essential Oil
Yes, we know it's an Italian herb best known for its addition to spaghetti dishes but is also packed with antioxidants. If you are a woman this essential oil for travel is one you might want to carry with you. Oregano oil believed to be great for treating UTI and yeast infections and it's also believed to help with gut health.
It is a natural antibiotic and a great antioxidant too. Put a few drops in your bath, use as a spritz or massage onto your stomach.
Geranium Essential Oil
Another one of those essential oils for travel that smells amazing and can help a musty hotel room smell great and used as a perfume on yourself. Geranium oil does have other uses though. If you find your feet swell while flying, using geranium oil in a bath or foot bath can help. It's also a great hormone balancing oil so a great one to have around.  
Pack some in your checked luggage and add a few drops to your bath when you get to the hotel.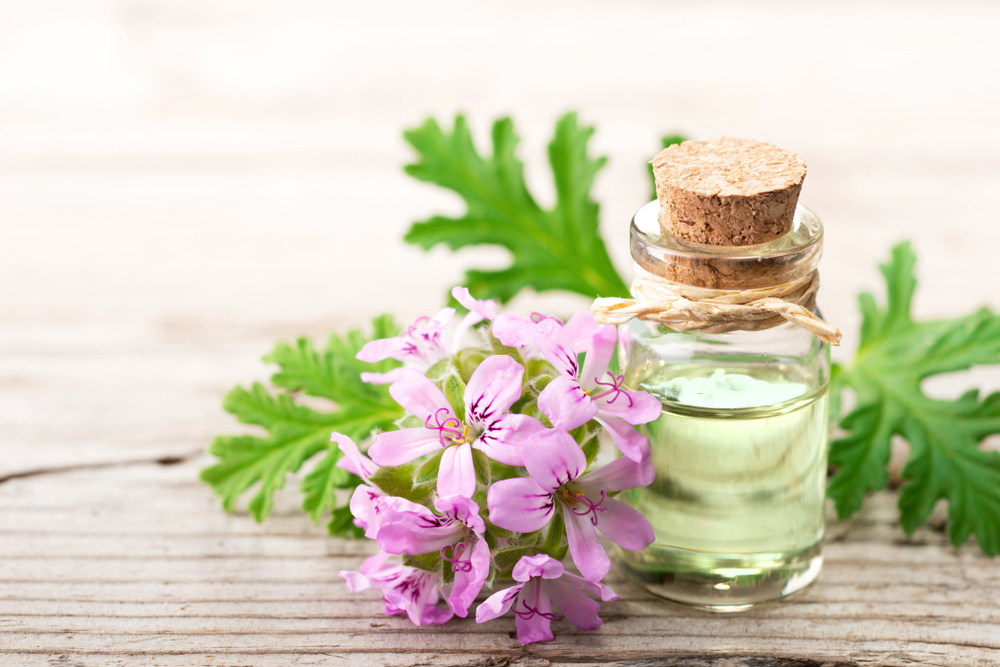 We would love to know what essential oil for travel that you use and what ways you use them. What essential oils have you found work best for jetlag, motion sickness, and dealing with the inevitable stress and frustration that can come from traveling? Let us know in the comments.
Wherever you are planning to go we hope you have an amazing time and please come back and tell us all about it.
This information is not in any way intended to be medical advice and is based on our experience and extensive research on the internet. If you have any kind of reaction or irritation to essential oil, discontinue use immediately and seek medical attention. Pregnant and nursing women are especially advised not to use essential oils without the medical advice of a physician. Do not put undiluted oils on your skin or ingest any oils, also please check the dilution of each particular oil and stick to that. If using essential oil in a spritz please remember to close your eyes if you spritz your face.
You might also like this article 10 Of The Best Travel Accessories Under $10 You Can Buy On Amazon