Are you looking for the best restaurants in Santa Fe? We've got you covered with 15 restaurants that serve everything from classic Northern New Mexico dishes to hearty burgers with a Santa Fe twist.
Santa Fe is full of history and culture, and that extends to its culinary scene. Many of these restaurants are housed in adobe buildings and serve up wildly popular dishes smothered in chile. This is the perfect plae to stop on your New Mexico Road Trip and of course, you are going to need some food!
Red and green chile are staples in Santa Fe restaurants with many restaurants competing for the honor of the best and/or hottest chile. Try ordering your dish "Christmas" style to have both red and green chile spicing up your meal.
As tasty as New Mexican and Mexican food is, not all of the best food in Santa Fe centers around huevos rancheros, enchiladas in blue corn tortillas, and chile with everything. From African and Caribbean-inspired food to Japanese bar food, Santa Fe leaves you with no shortage of excellent cuisines to choose from.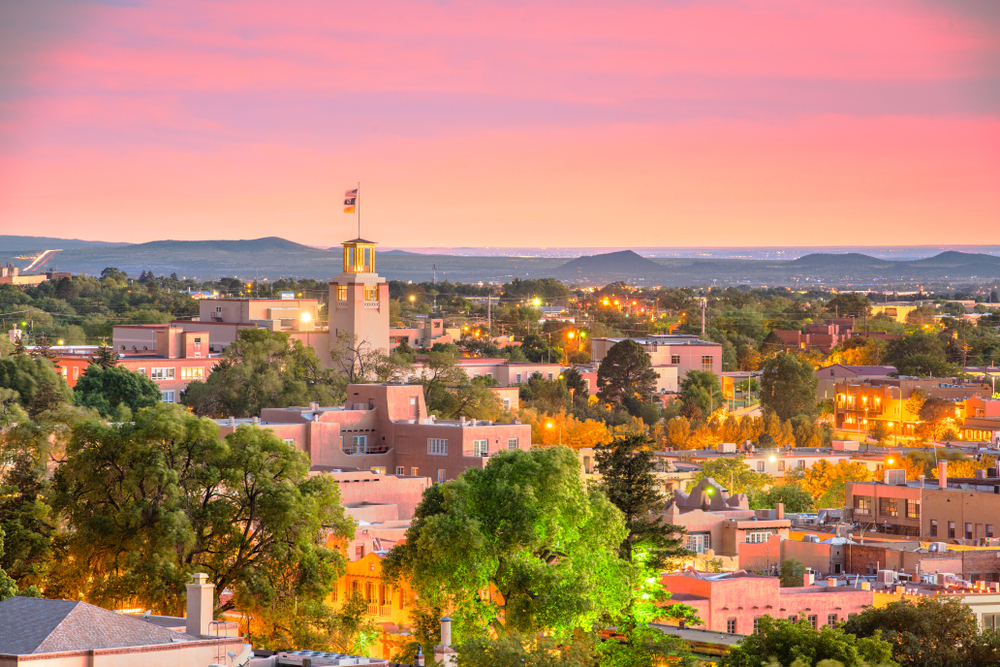 15 Best Restaurants In Santa Fe, New Mexico You Must Try
The Shed
Located in the Santa Fe Plaza in the heart of the city, The Shed has been a staple of New Mexico dining since 1953. This vibrantly colored, family-owned restaurant offers you some of the best New Mexican food in Santa Fe.
The Shed might just be the go-to place for red chile with the red chile enchiladas having been universally declared a hit. The chile paired with their famous blue corn tortillas is a combination you won't be able to resist. The signature Shedburger on the lunch menu is another winner, complete with green chile and jalapeño.
The outdoor patio adorned with string lights is a great dining option. Heaters and wood fire pits will keep you warm in the winter, while umbrellas are opened in the summer to provide you with shade.
The Shed is open Monday-Saturday for lunch and dinner. Thanks to its delicious food and ideal location on Palace Avenue, it ticks all the right boxes to land it among the best restaurants in Santa Fe.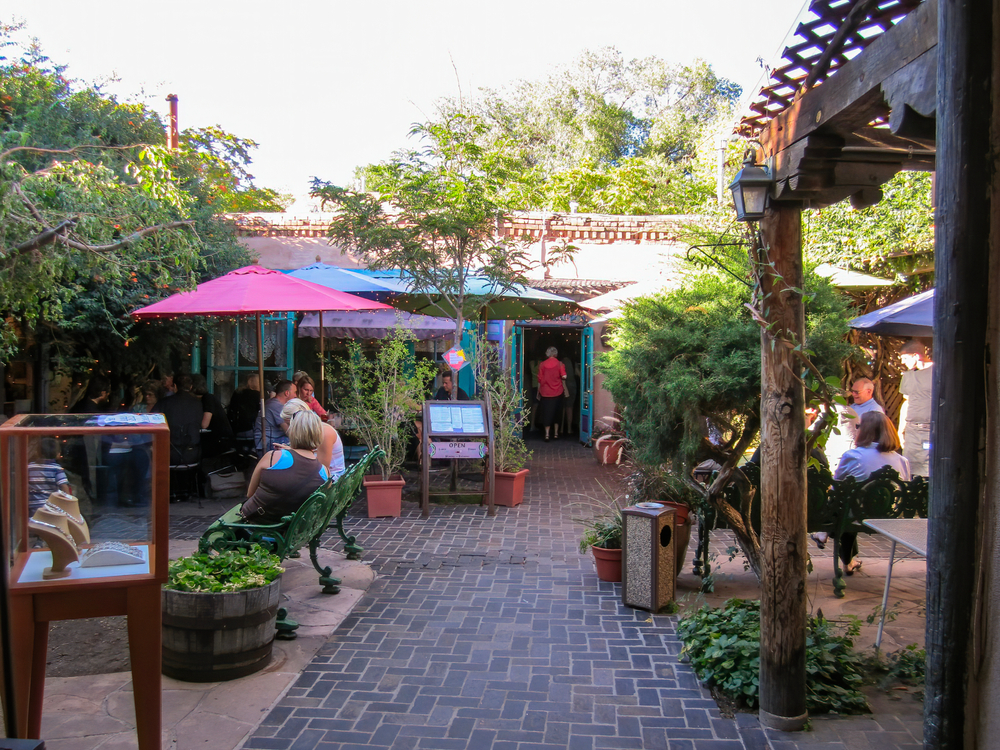 Café Pasqual's
Like The Shed, Café Pasqual's is one of the best-known Santa Fe Plaza restaurants. This charming café is named after San Pasqual, the patron saint of cooks and kitchens. If you only have one day in Santa Fe, make sure to stop here for a bite!
With papel picado, string lights, chile ristras, and colorful artwork and tiles throughout the café interior, you can't help but embrace the festive, welcoming atmosphere. Though the prices of the dishes here are not inexpensive, they are high quality and positively delicious.
The menu options reflect culinary influences from Mexico and Asia with everything from Pan Roasted, Pecan Crusted Mahi Mahi Filet to Blue Lady Enchiladas. If you're in the mood for breakfast, a little Smoked Trout Hash or Huevos Rancheros will do the trick.
Unsurprisingly, Café Pasqual's is one of the most popular Santa Fe restaurants, so having to wait to get a table is not unusual. When you're gobbling up a plate full of organic ingredients crafted into a scrumptious meal, you'll hardly care that you had to wait for it.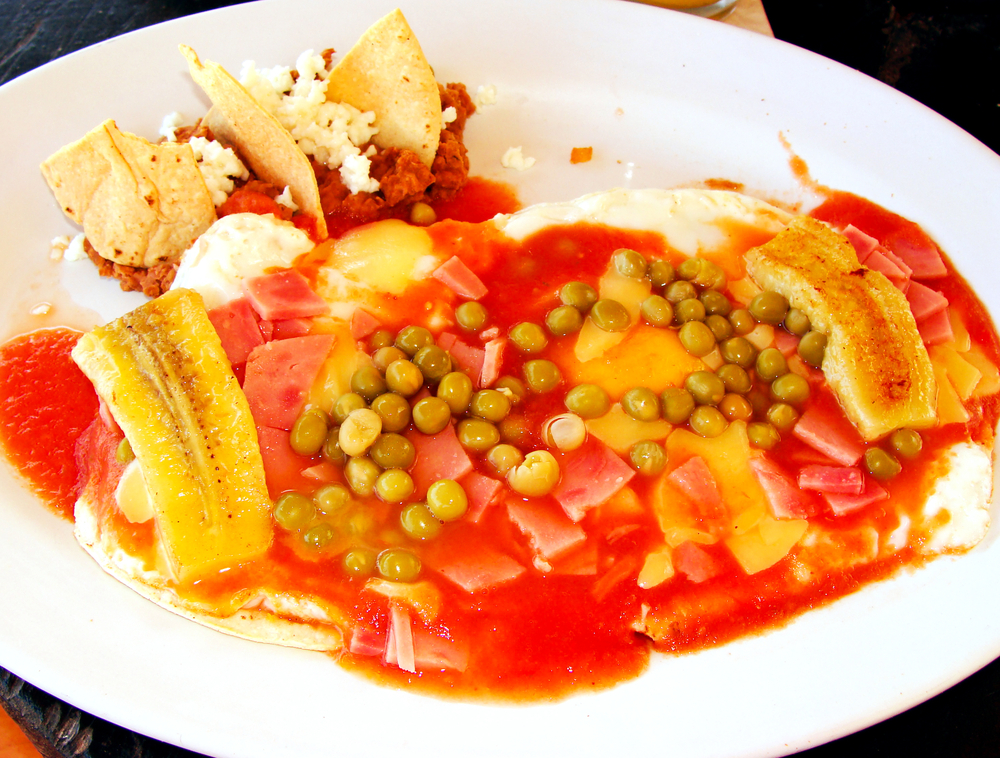 Izanami
Izanami is an upscale restaurant serving small plates of creatively prepared Japanese bar food at the famous Ten Thousand Waves Resort and Spa. The restaurant offers both indoor and outdoor seating with heaters and blankets to keep you warm outdoors. As you would expect from a restaurant in a resort that promotes relaxation and well-being, Izanami's focus is equally on your experience as it is the food.
Plan to spend an extended amount of time dining at Izanami, as part of the unique experience involves savoring each small plate that's put in front of you before moving on to the next. Take your time enjoying their unmatched sake as you make your small plate choices.
It's no secret that Izanami serves some of the best food in Santa Fe. As you scan their menu and see wagyu beef and lobster tail, you know you're getting nothing but the best. And that's all before you get to the desserts featuring items such as Matcha Cheesecake and Apple Croissant Bread Pudding.
A meal at Izanami will cost a pretty penny, so be prepared to dig deep into your pockets in exchange for this memorable experience. If you have the time and money to treat yourself to this Japanese fare, you most certainly will not be disappointed.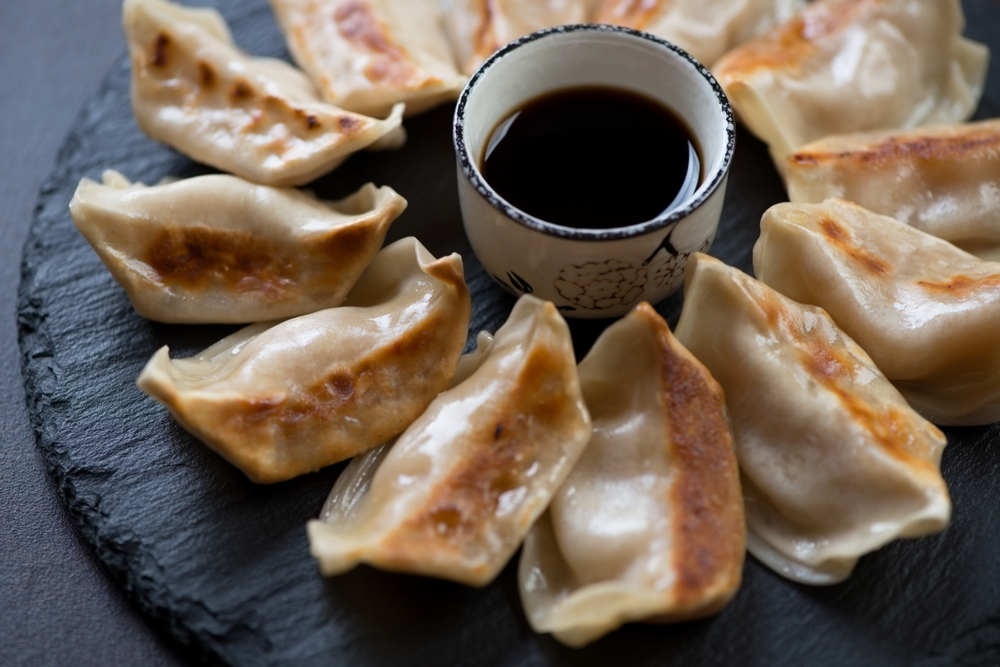 The Pantry
The Pantry is everything you need after a day full of adventures in the city. As one of the best casual restaurants in Santa Fe, it's the perfect place to get a hearty, mouth-watering, authentic New Mexican meal in an atmosphere that makes you feel right at home.
The portions at The Pantry are significant, the prices are reasonable, and the staff of this family owned restaurant goes above and beyond to make your experience the best it can be. The restaurant sports a classic, old school look and displays beautiful artwork from local artists on the walls.
The Pantry offers both breakfast and lunch with more than enough menu items to choose from. Though it's nearly impossible to go wrong with any of the menu items, the Breakfast Burrito and the Huevos Rancheros are indisputable winners. If you're stopping by for lunch instead, the Rueben Sandwich and Santa Fe Beef Brisket are sure bets.
On warm sunny days, you can enjoy the shade of the outdoor patio, though heaters are provided in the winter to make the outdoor experience enjoyable all year round. Breakfast or lunch, indoors or out, there's no doubt you're walking out of there full and happy.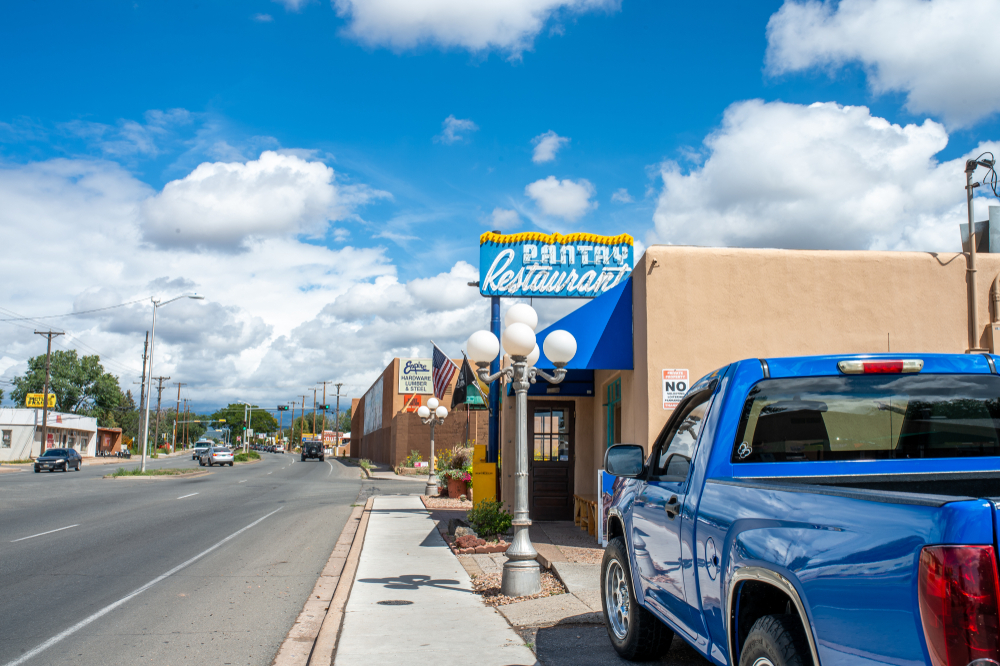 Back Road Pizza
The Santa Fe Reporter has declared Back Road Pizza the best pizza in Santa Fe for 9 years running, and who are we to argue with that! They serve salads and subs as well, but as you might expect, the pizza is where it's at.
If you're a fan of thin crust pizza, Back Road Pizza's crust will be right up your alley. Each pizza features thin, crispy crust that is rolled in cornmeal to give it extra flavor and texture. If you'd prefer gluten free crust, they have that too.
The menu offers an abundance of ingredients, the most notable of which is New Mexico Green Chile. For combo pizzas featuring the green chile, the New Mexican and Green Chile Chicken Pizzas are delicious.
Each menu item is uniquely delicious but the top notch crust and green chile topping option is what sets Back Road Pizza apart from the rest. Pair your pizza with any of the 10 beers available on tap and you've got yourself a quality meal at one of the best restaurants in Santa Fe.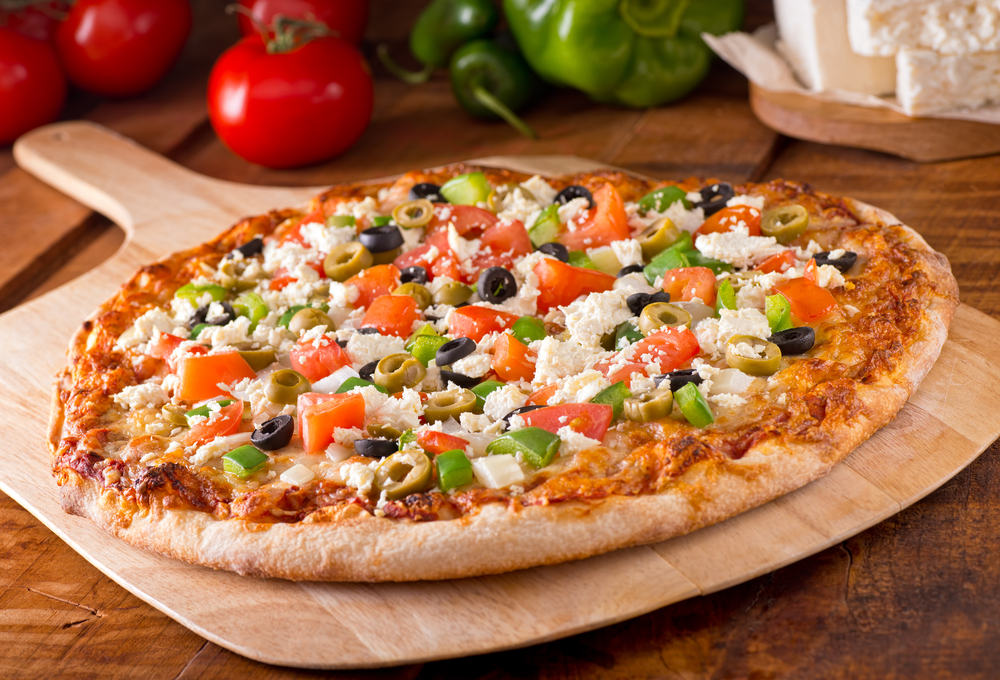 El Farol
El Farol, one of the most beloved Santa Fe restaurants and bars, lies right along Canyon Road, a beautiful, historic section of Sante Fe known for its celebration of the arts. This tapas style restaurant is housed in an adobe building with the artwork of famous artists gracing its walls.
At El Farol you come for the Spanish tapas and stay for the live music and Flamenco dancing courtesy of the National Institute of Flamenco. The tapas range from brussels sprouts to fried calamari.
Though the Spanish tapas are sure to win you over, the menu also features Italian small plates and a variety of large plates. If you're feeling indecisive about which of the large plates to get, the paella is a favorite among many.
If you're sticking around for drinks, the quality list of top shelf and house margaritas from prickly pear to jalapeño should do the trick. Soak in the music, the colors, the delicious food, that perfect drink, and the charming, artistic spirit of Canyon Road, and you'll soon be writing home about how much you love Santa Fe.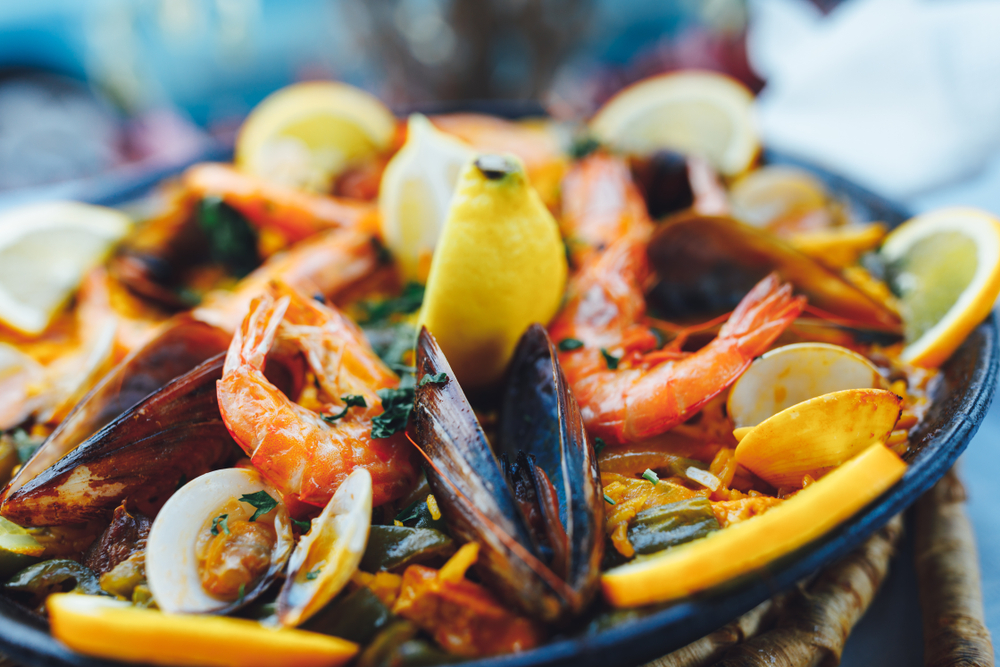 San Marcos Café
The best brunch in Santa Fe and colorful peacocks all in one setting? Yes please! Both café and feed store, the San Marcos Café is certainly one of the more unusual Santa Fe restaurants, and its Santa Fe Style breakfast and lunch food will not disappoint.
The café is small, but exudes southwest charm in an adobe home. It's casual, simple, and everything you need to kick start your morning. With a fire blazing in the kiva fireplace to keep you warm, you'll instantly feel right at home.
San Marcos Café's green chile is right up there with the best in Santa Fe. Whether it's smothered on a breakfast burrito or is completing a dish of Huevos Rancheros, it's the kind of ingredient that just makes everything better.
If you're looking to satisfy your sweet tooth, don't hesitate to order the dangerously large and scrumptious cinnamon rolls. Don't forget to pay the peacocks a visit after your meal or beforehand as you wait for a table. The males are happy to show off with a marvelously colorful display of their feathers.
Tia Sophia's
The best breakfast in Santa Fe can be found at Tia Sophia's, a wildly popular restaurant serving delicious Mexican food and notoriously hot chile. The term "Christmas," that is now used throughout Santa Fe to ask for both red and green chile, began here at Tia Sophia's when the waitress Martha Rotuno coined the phrase.
It's not unusual for there to be lines of people waiting outside for a taste of chile smothered breakfast burritos and blue corn pancakes. Be sure to arrive early to avoid the crowds.
It's hard to go wrong with a breakfast menu that features Huevos Rancheros, perfectly crisped hash browns, and chile/cheese omelets. If you're stopping in for lunch, you'll want to order the flakey sopaipillas that you'll be dreaming about for weeks after.
This charming diner style restaurant, built by the current owner's parents and named after their grandmother, is casual, homey, has great service, and serves delicious food that will have you coming back time and time again. It's no wonder Tia Sophia's has made its mark among the best restaurants in Santa Fe.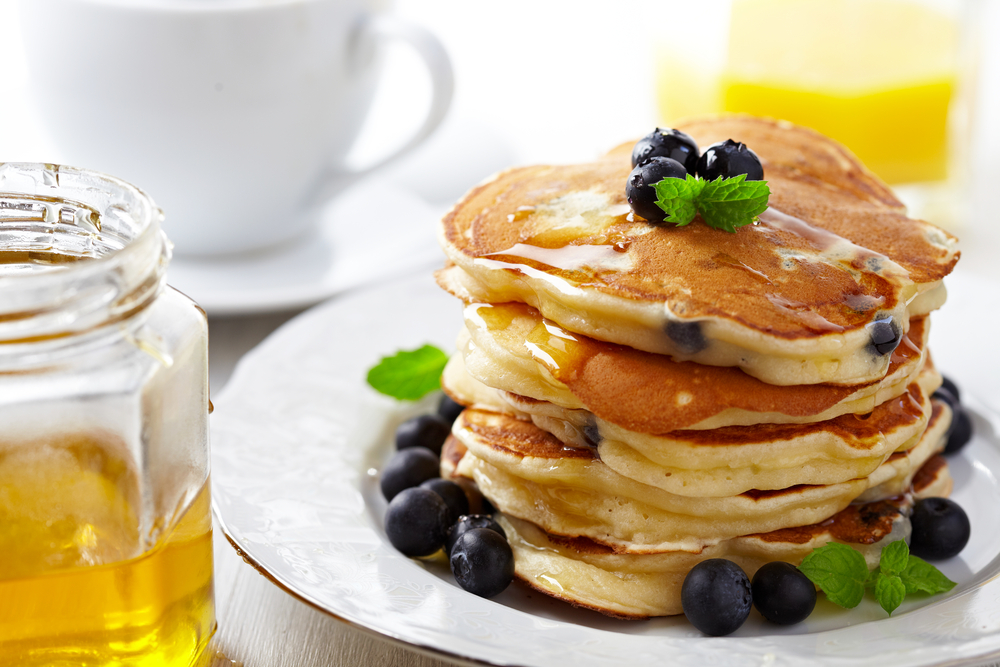 Santa Fe Bite
Next time you're craving a nice juicy burger, you'll find the best burger in Santa Fe at Santa Fe Bite. Though the restaurant has relocated to St. Michaels Drive, it continues to serve high quality food and remains one of the best places to eat in Santa Fe.
The lunch/dinner menu features a whole array of options from carnitas tacos and steak to fish and chips and sandwiches. But the real showstopper that sends everyone flocking through the restaurant's front doors is the Green Chile Cheeseburger.
The Green Chile Cheeseburger is substantial, expertly cooked, and screams Santa Fe. The burger is complimented by delicious homemade chips. All in all it's a meal you'll be dreaming about for weeks to come.
Though the burger and chips alone will be plenty of food, you can never go wrong adding a milkshake as the cherry on top of a fantastic meal. You have the option of chocolate, strawberry, vanilla, espresso, or mocha. They're wonderfully creamy as milkshakes should be.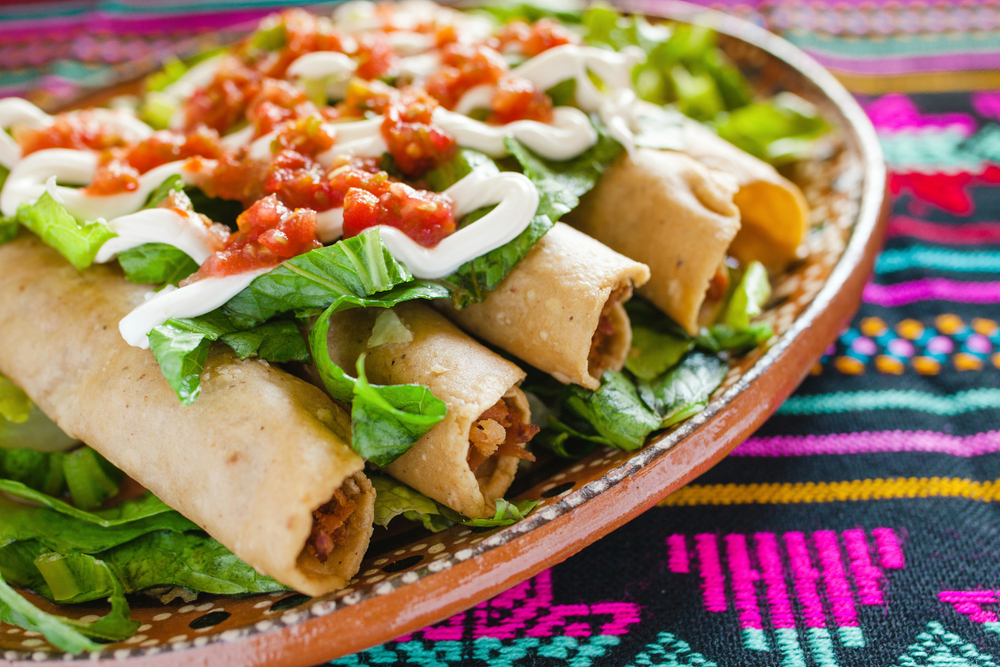 The Compound
Looking for the best restaurants in Santa Fe to celebrate a special occasion? Look no farther than The Compound on Canyon Road. This classy, but relaxed restaurant knocks it out of the ballpark in every category from the delicious food to the beautiful outdoor patio.
The highly decorated Chef Kiffin is the owner of The Compound, and he proves time and time again that his attention to detail and passion for creating the ultimate fine dining experience is second to none. The contemporary American cuisine is mouthwatering, and the seasonal items are some of the best on the menu.
If you're stopping in for lunch, try the chicken schnitzel or lobster salad paired with the crispy onion rings that everyone seems to order (and for good reason). If Scottish Salmon or Maine Lobster Tails sound remotely delicious to you, then dinner won't disappoint either. Check the menu online to see what's being offered in any given season.
Did we mention there are also nearly 400 wine options and a respectable sized cocktail and spirits menu? To cap it all off, the staff is kind and attentive without being overbearing. From top to bottom it's an experience you won't want to miss.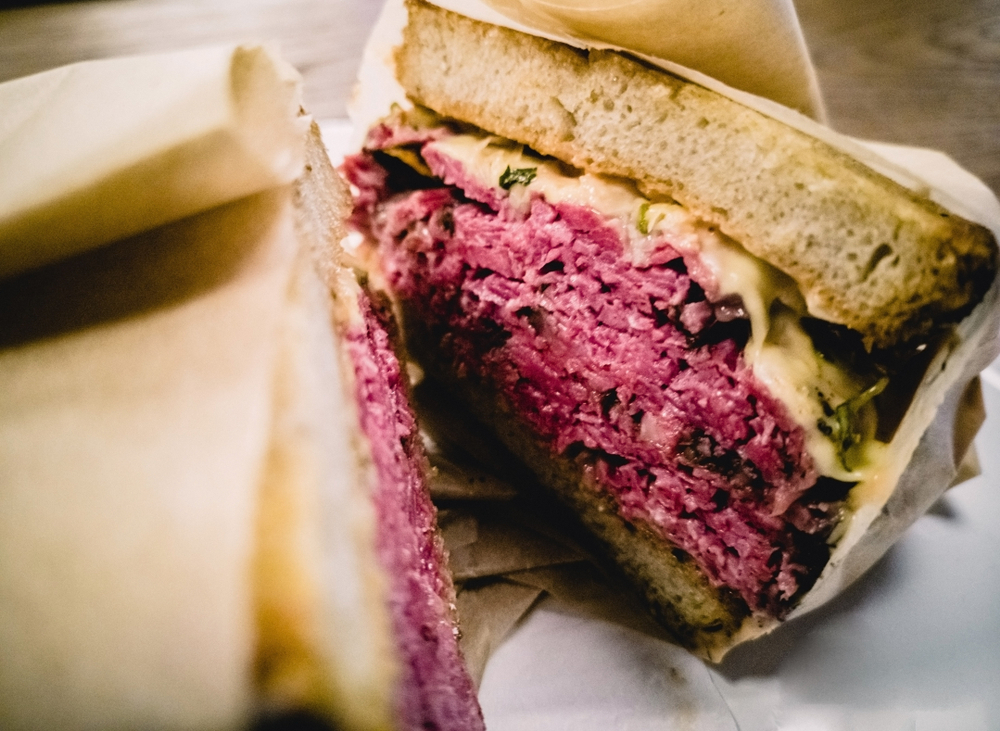 Geronimo
Geronimo's ability to blend the warmth and comfort of the adobe home with the class and elegance of a fine dining restaurant makes it one of the best restaurants in Santa Fe. Built in 1756 by Geronimo Lopez, the historic Borrego House on Canyon Road is the perfect location for this sensational restaurant.
With thick adobe walls, kiva fireplaces, wood beams, and dim lighting, the restaurant has an inviting and cozy interior that is also classically Santa Fe. The cuisine can be described as "Global Eclectic," with expertly prepared dishes that change seasonally.
You can expect nothing but the absolute best from the servers who are both attentive and knowledgeable. They're friendly and are particularly helpful when it comes to pairing wine from the extensive wine list with your meal.
Is the thought of the Green Miso Sea Bass and the New Mexico Four Corners Grilled Rack of Lamb making you drool yet? It's a pricey menu, as you would expect from a fine dining restaurant of this caliber, but it's worth it for the excellent food, service, and ambiance.
Jambo Café
There's no question that some of the best food in Santa Fe centers around the delicious New Mexican and Mexican food, but for those times when you're craving something a little different, look no farther than Jambo Café. From the moment you enter the restaurant, you're hit with some of the most tantalizing aromas.
For many years now, this award-winning restaurant has drawn hungry customers to its door with its flavorful, unique food inspired by chef/owner Ahmed Obo's home country of Kenya (more specifically Lamu Island off the coast of Kenya). A blend of African and Caribbean cuisines makes for a wide array of mouthwatering menu options from Moroccan Lamb Stew to Grilled Jerk Chicken.
If you're having the common problem of settling on one menu item because they all look so delicious, you might try a combination plate instead that will allow you to sample three different dishes. Whether you're a meat lover or a vegetarian there are more than enough menu options suitable for each.
With an award-winning chef that mastered his cooking techniques in his mother's kitchen, and a restaurant that year in and year out is declared "Best International Cuisine" by the Santa Fe Reporter, you know you're in for a meal to remember when you visit the Jambo Café.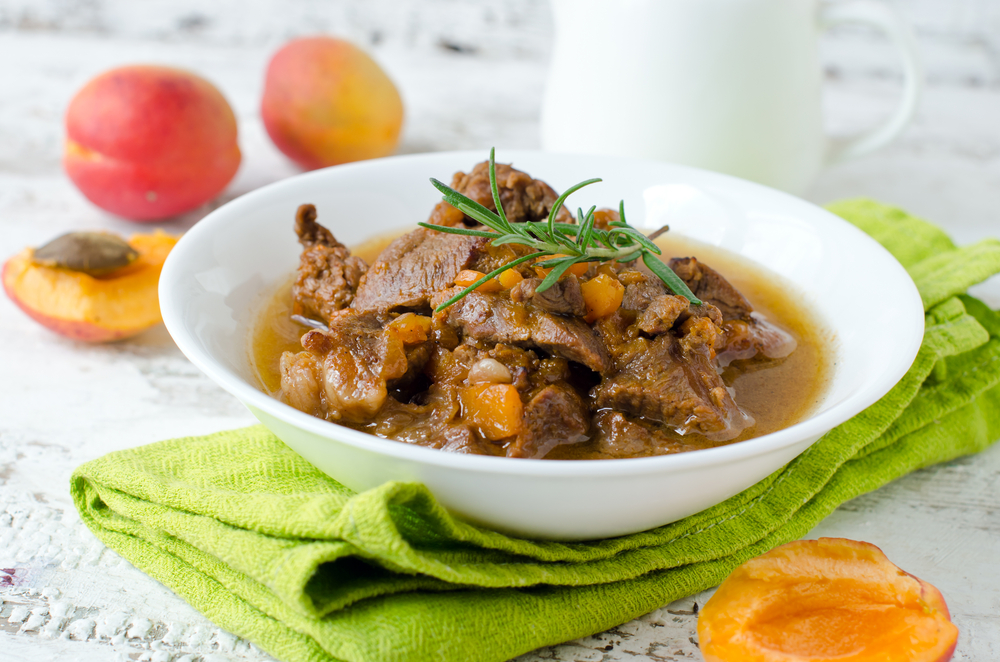 Tune Up Café
A favorite among locals, the unassuming and wonderfully inviting Tune Up Café serves some of the best food in Santa Fe. As a visiting tourist, it won't take long for you to understand this restaurant's appeal.
The café offers breakfast, lunch, dinner, and weekend brunch, with extensive menus for every time of the day. One of the distinctly unique aspects of the restaurant is its Salvadoran influence with menu items such as Huevos El Salvadorenos and pupusas.
If you're looking for more classically American, New Mexican, or Mexican dishes, you're in luck as well. Are you craving chile? Try the Green Chile Beef Stew. Or maybe some Lamb Barbacoa Tacos. There are no troubles that a hearty Flat Iron Steak won't melt away.
To round out your meal you'll want to order a refreshing glass of Watermelon Agua Fresca and a nice piece of Carrot Cake or German Chocolate Cake for good measure. Whether you're eating indoors, or are enjoying the sunny patio, you can be sure that you're in for an experience that will have you coming back for more.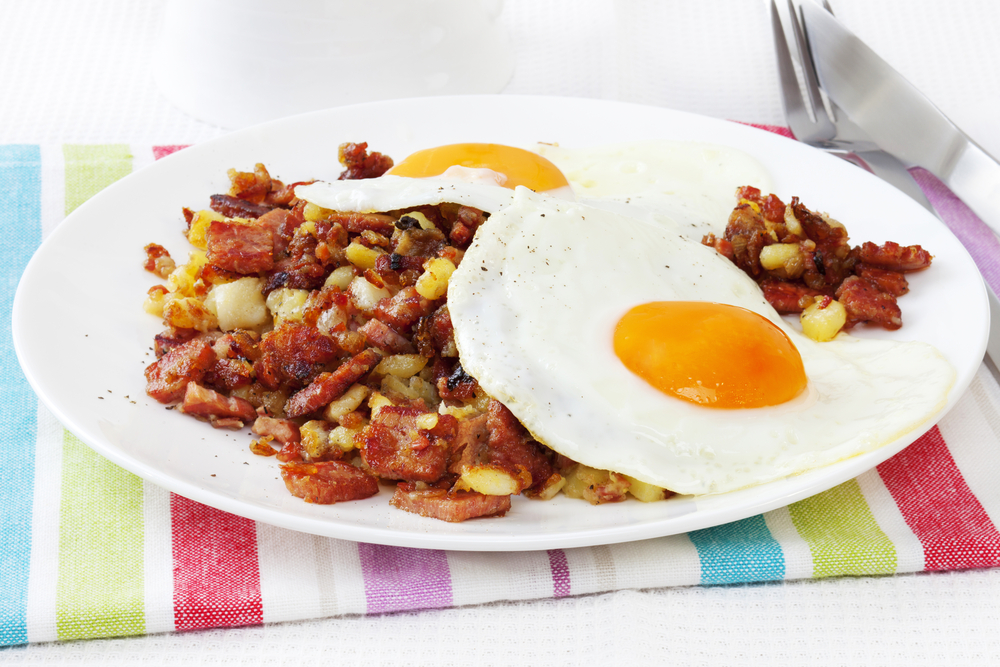 Rooftop Pizzeria
There's no shortage of top-notch downtown Santa Fe restaurants, and Rooftop Pizzeria has certainly earned its place among the bunch. This contemporary pizzeria is perched above the city on the top floor of the Santa Fe Arcade, with patio seats that overlook the street below.
Rooftop Pizzeria is as much about the atmosphere as it is the food. From the charming patio draped in string lights you can watch the street life and take in the stunning Santa Fe sunset, all while enjoying a delicious thin crust pizza.
The menu extends beyond pizza to offer a handful of pastas, sandwiches, antipasti, and salads, but as you can imagine, at a restaurant called Rooftop Pizzeria, the pizzas are what they do best. From classic combos like the pineapple and Canadian bacon pizza to the more unusual butternut squash and goat cheese pizza, it's hard to go wrong with any of the menu items.
If none of the house specialty pizzas stand out to you, you are welcome to create your own pizza from an abundance of topping options and your choice of artisan or gluten free cauliflower crust. If you're in the mood for drinks, try one of the New Mexican microbrews on tap or maybe a Margarita or two.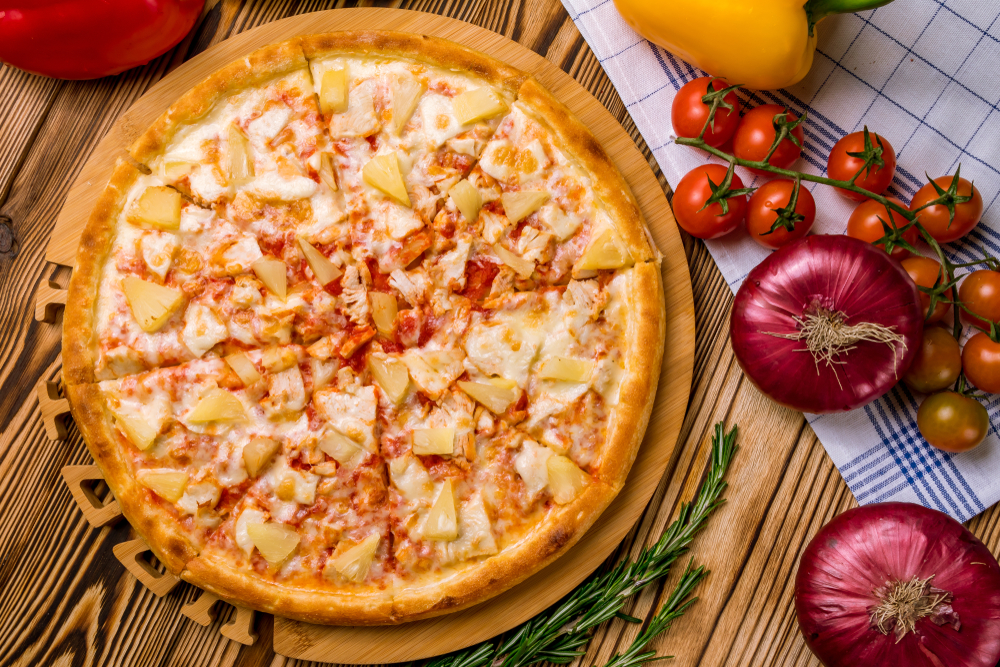 Sazón
If you're looking for places to eat in Santa Fe where you can enjoy a celebratory night out, head to Sazón to experience Chef Fernando Olea's wonderfully delicious creations. Hailing from Mexico City, Chef Olea has mastered sweet and spicy moles, a signature soup, perfectly prepared meats, and more, making his dishes some of the best Mexican food in Santa Fe.
From the moment you walk into the restaurant you can't help but marvel at the colorful, eye-catching interior. From the impressive artwork featuring Mexican artists and the striking chandelier to the kiva fireplace and dramatic wood beams, the restaurant is warm and welcoming.
You'll begin your meal by being presented with a mole sampler featuring the chef's special signature moles. We highly suggest following that with the Sopa de Amor which bursts with flavor.
The menu is small and offers quality, beautifully prepared dishes. Try the shrimp enchilada or the pan-seared tuna and wash it all down with the Sazonrita signature cocktail. If you have any room left, the dessert menu will not disappoint with everything from Helado de Mole Poblano to Volcán de Chocolate.
We're thrilled you've chosen to check out the best restaurants in Santa Fe to enjoy on your next trip to the historic city. There's nothing quite like starting your day with a chile-smothered breakfast burrito or winding it down with a hearty rack of lamb.
With an abundance of cuisines to choose from and convenient restaurant locations that embrace the spirit of the city, you'll never have trouble finding the perfect restaurant for any occasion. If you have any questions or have your own Santa Fe restaurant experiences to share, please feel free to do so in the comments.