Looking for the best beaches in Tampa?! If so, look no further. As a local who grew up in Tampa FL, we have first-hand experience with these stunning shores. Of all the great beaches in Tampa and nearby, there are obviously some that are better than others. We know there are tons of Florida beaches you want to check out… however, Tampa has some great ones.
I was born and raised in Tampa and I have lived here my whole life, and I have personally visited every beach on this list multiple times throughout my life! But if it is your first visit, you may not know where to go.
Thus, we decided to create this list! Here you can find the Tampa Florida Beaches that you don't want to miss! Whether you decide to visit for a day, book a stay for vacation, or just take a trip for a sunset, you've got options. So pack a bathing suit, and some sunscreen. The beach spots in Tampa and nearby are places you don't want to miss!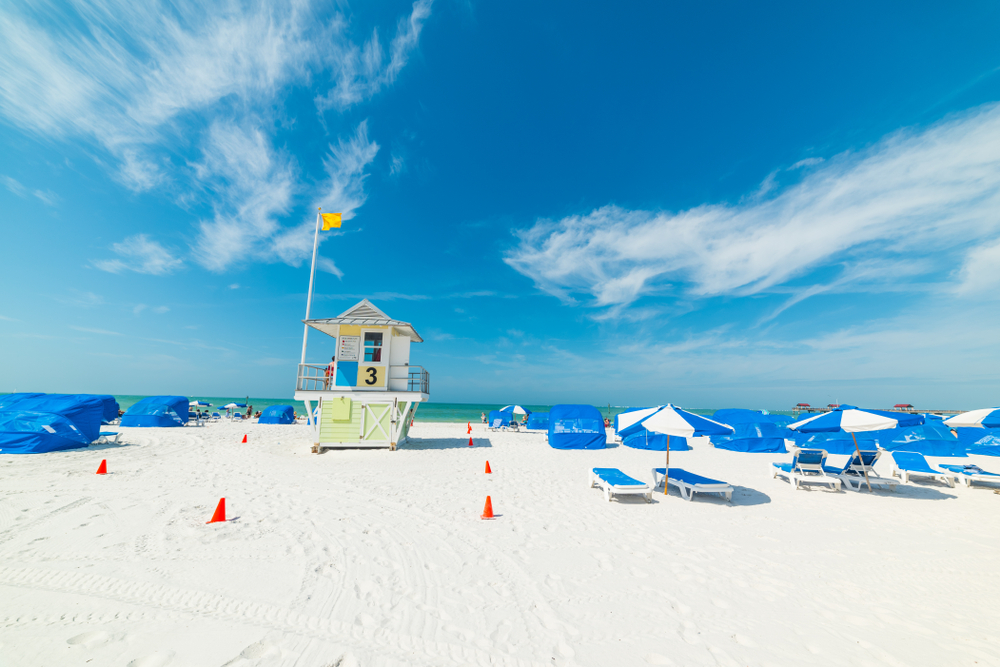 12 Best Beaches in Tampa FL And Nearby (By a Local!)
1. Sand Key
Sand Key Park features 95 acres and two distinct beach areas in Clearwater. Known for its white sandy beaches, seasonal lifeguards, and active sea turtle nesting season, this is the beach to go to.
Guests love the concession, nature trails, outdoor showers, and bathhouses that make visiting easy. But there is also a nearby dog park, playground, grills, and rentals (from umbrella and cabana to kayak). Open 7 days a week, from 7 a.m. until sunset, this park is truly a Tampa favorite. See the salt marshes while visiting too! It is one of the nicest beaches in Tampa.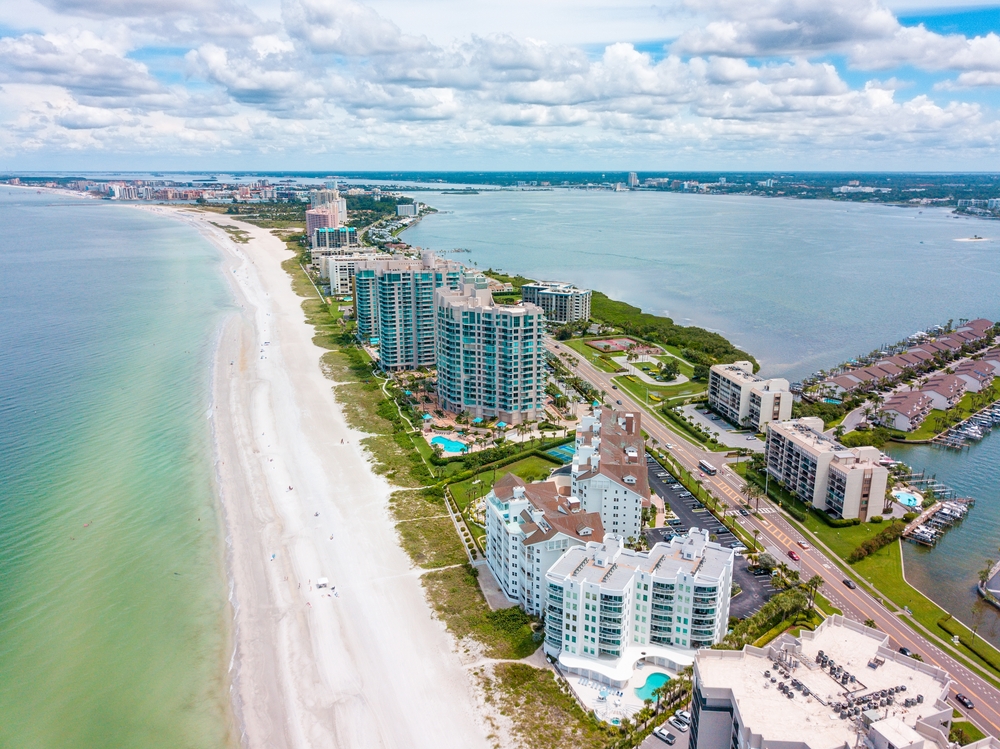 2. Honeymoon Island
Known for its white sand beaches, stunning sunsets, and bird-watching, Honeymoon Island is one of those beaches in Tampa most people flock to, or at least know about. It is only a short drive from Tampa and offers a great escape from the city.
I personally love the three-mile trail that lets me explore the slash pine forest here! But the four miles of beach also brings me back. It isn't uncommon to see animals here too: eagles, tortoises, raccoons. Guests area always swimming, fishing, shelling, and hiking here. It is one of those popular beaches in Tampa that is perfect for a getaway.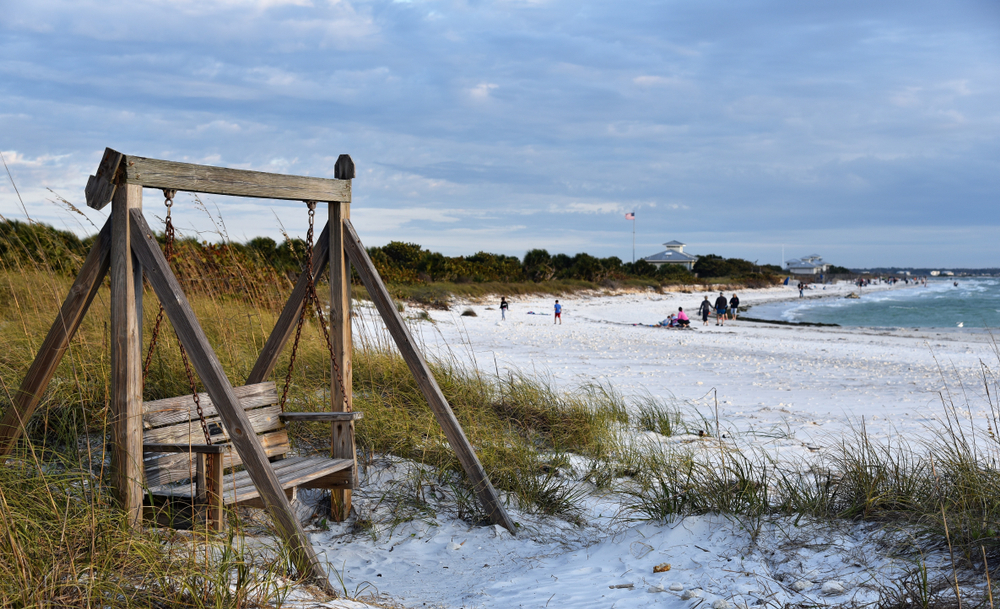 3. Fort De Soto
For De Soto is known for two things: it's dog beach, and the abundance of natural ecosystems. Of all the beaches in Tampa, Fort De Soto is the largest park within the Pinellas County Park System. It consists of five interconnected islands that is over 1,136 acres.
These islands are home to mangroves, wet plants, palm hammocks, and more. It is truly Florida! There is also great places to explore here, such as the Historic Fort Guide, and great camping areas. There are picnic shelters, rest rooms, trails, and swim centers. With the 7 miles fo waterfront, you'll always enjoy this white, sandy beach.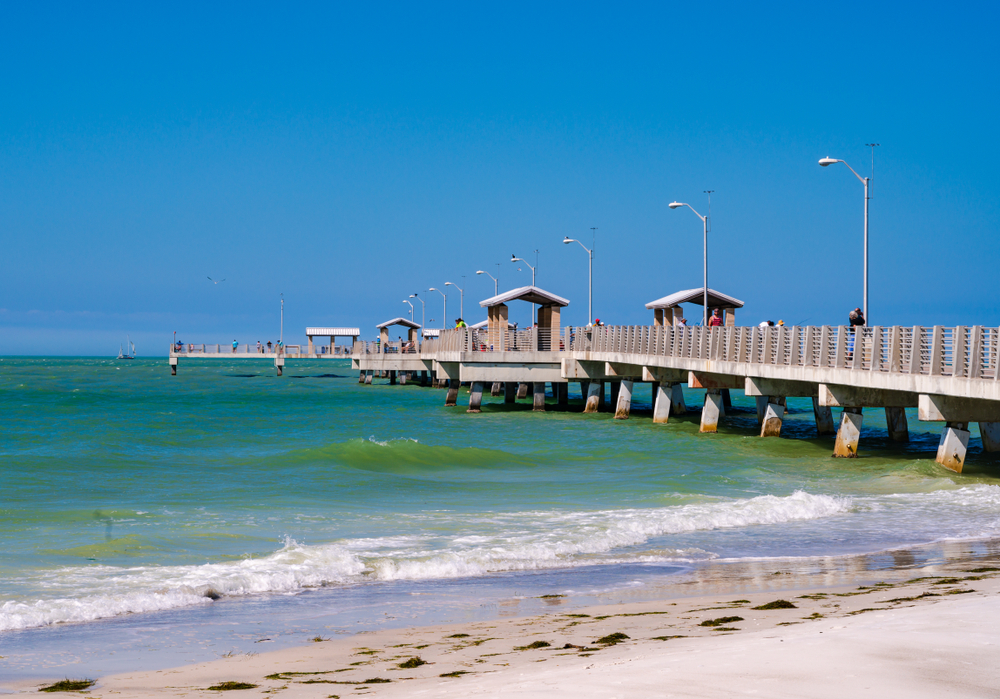 4. Davis Island Beach
Although most people know that Fort De Soto offers dog beaches, they also know that Davis Island Beach is too! Anyone with canine friends can bring puppies to this 200-foot-long-strip of soft sand. Leashes are not required!
But if you are not a canine, or if you don't have a canine friend, this doesn't mean you cannot enjoy the beach yourself. Most of the coastline has private homes, and is close to the island neighborhood, but this means that there are tons of dining and shopping near by. Benches, water fountains, shops, and restaurants are a great sell for this Tampa beach area!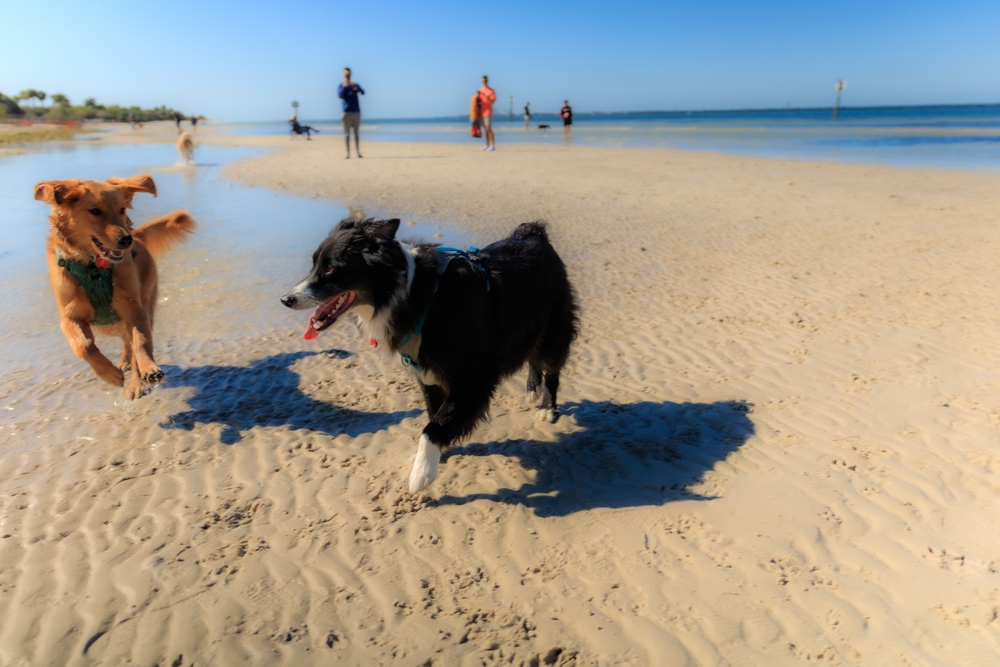 5. Ben T Davis Beach
Although Ben T Davis Beach is a narrow beach, this location along the Courtney Campbell Causeway is a perfect meeting stop between Tampa and Clearwater. In fact, those who fly in TPA will see Ben T Davis Beach as their first stretch of white sand!
Of the list of beaches in Tampa, we want to include Ben T because of its intimate experience. The Causeway Trail is nearby, which is great, but the cheap parking and smaller beach area keeps people coming back. It is great for a quick day trip, or for those who travel!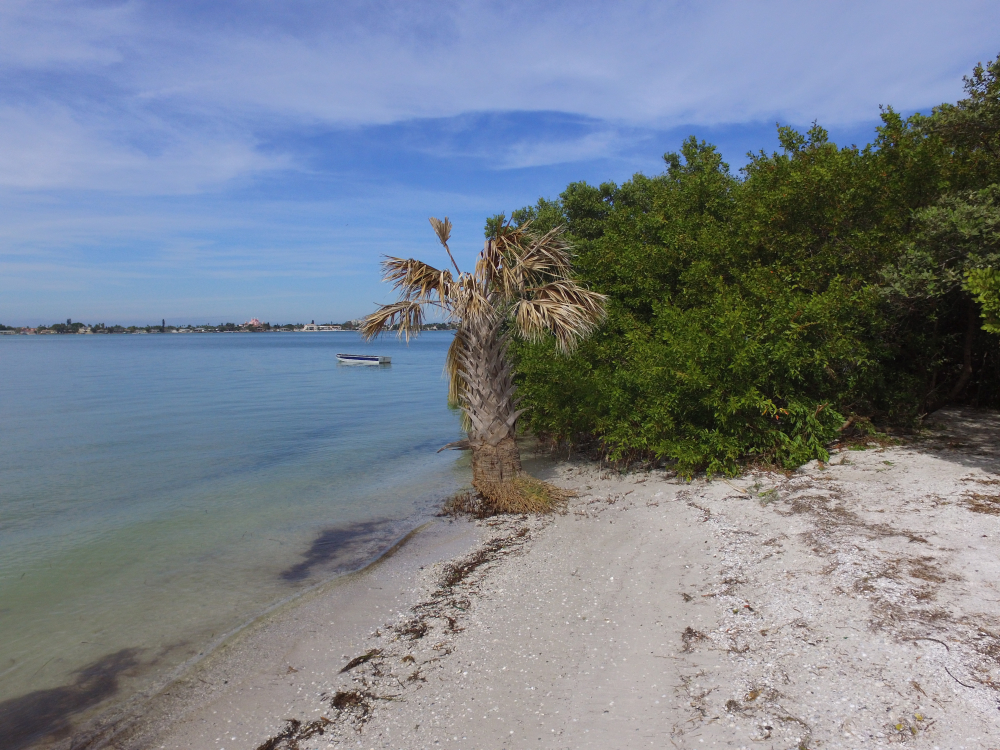 6. Clearwater Beach
I grew up in Clearwater Beach, so I had to include it in this list. It is truly the tourist trap and encompasses all that it means to be one of the nicest beaches in Tampa. This is the fun, friendly, casual beach town. There is always fun activities and good vibes here!
It's no surprise that this beach is voted #1 beach in Florida. You're most likely going to see sugar sands and wild dolphins. The pier is always a great option for afternoon or evening activities too. It is the destination for vacations, day trips, or even drive bys! It is the best beach in Tampa according to many.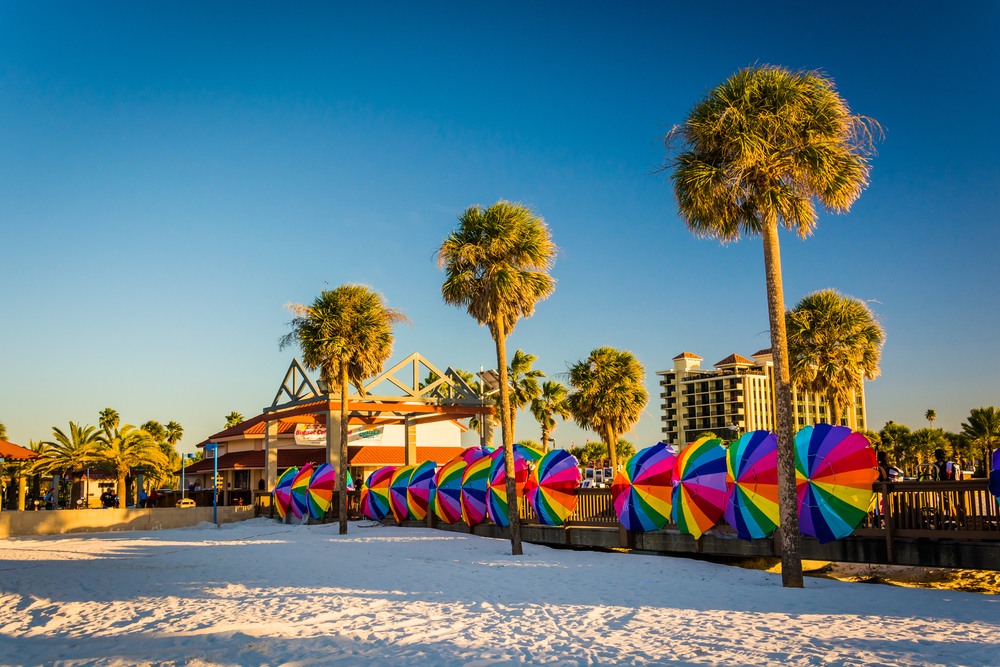 7. Madeira Beach
Of all the great beaches in Tampa, Madeira offers a little slice of paradise. I may be biased since I went to school near Madeira, but I absolutely adore this beach. They are best known for their sea-themed Boardwalk and John's Pass Village, which gives off total beach vibes.
From jetski rentals, to inflatable slides on the water, to festivals that celebrate food, music and arts and crafts, there is always something to do in Madeira. Enjoy the 1,100 foot-boardwalk along the intracoastal. Eat at Bubba Gumps. Go on a sunset cruise– you won't be disappointed here. Plus, there are tons of places to stay around here! This is a top beach for best vacation beaches in Tampa.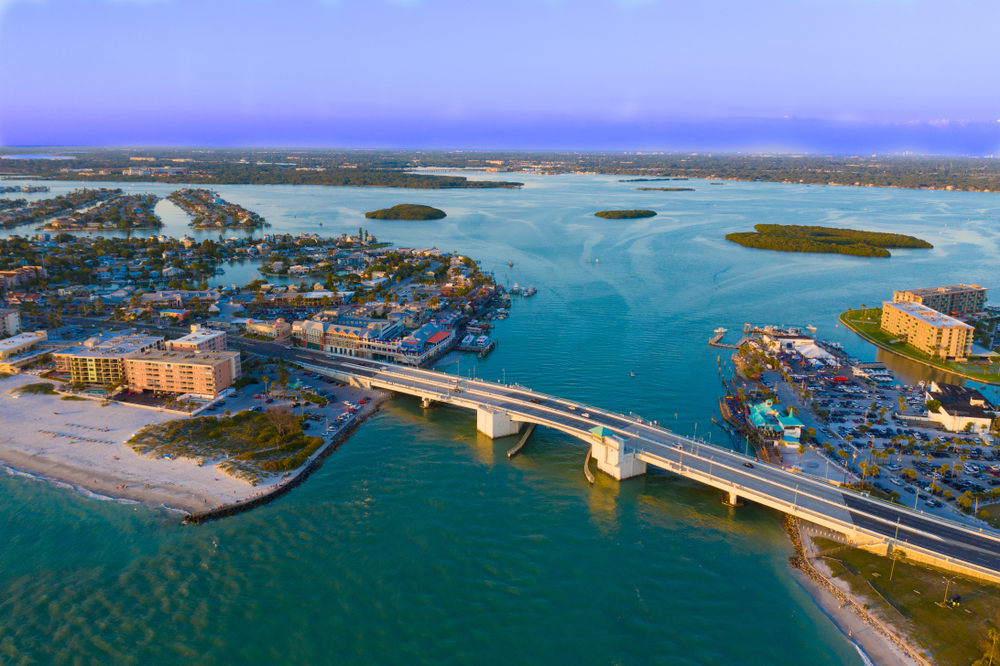 8. Fred Howard Park
Fred Howard Park features 155 acres of park and beach that is located in Tarpon Springs. To get from the park to the beaches, you'll need to cross a 1-mile causeway, but we promise it is worth it. The sunsets and swimming here is to die for. And factoring in the gopher tortoises you'll probably see, this is a trip worth taking.
Fred Howard also offers picnic shelters, playgrounds, a ball field, swimming areas, wind surfing, and a launch area for canoeing and kayaking. Water activities are popular at this location, which makes it one of this Tampa Florida beaches you want to check out!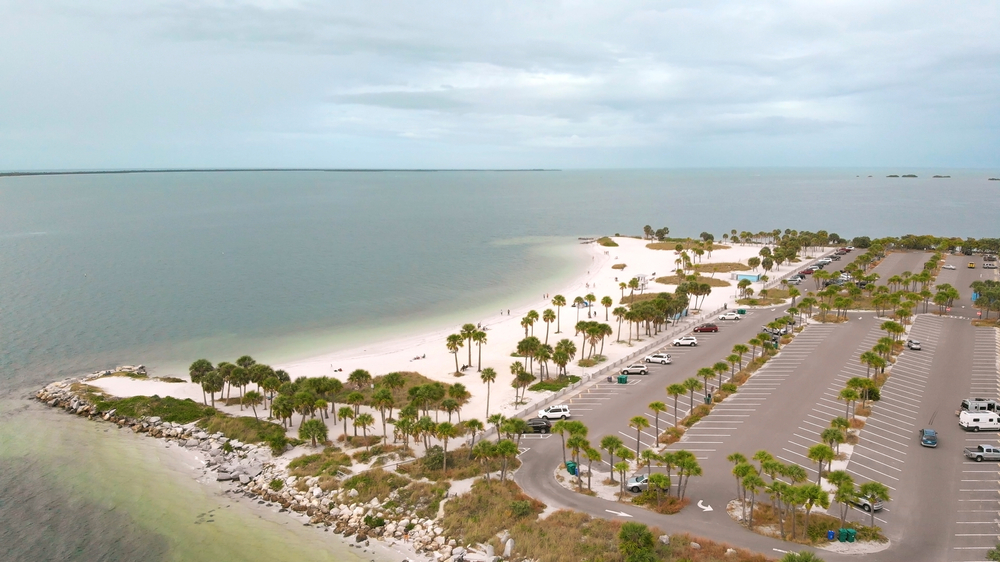 9. Caladesi Island State Park
Caladesi Island State Park is only accessible by boat, but is worth the extra effort. Of all the popular beaches in Tampa, this is the perfect places to stroll along the pristine beaches. You can also Kayak through the mangroves (something I highly recommend!). And don't forget to take a walk through. the historic Scharrer Homestead.
This place is truly paradise. Florida Beach Services offers a casual beach fare, and there is the cutest small gift shop by the ferry dock. Make sure to stop by on your trip, and never say no to a day adventure to paddling in the winding waters. This is one of THE Tampa beaches.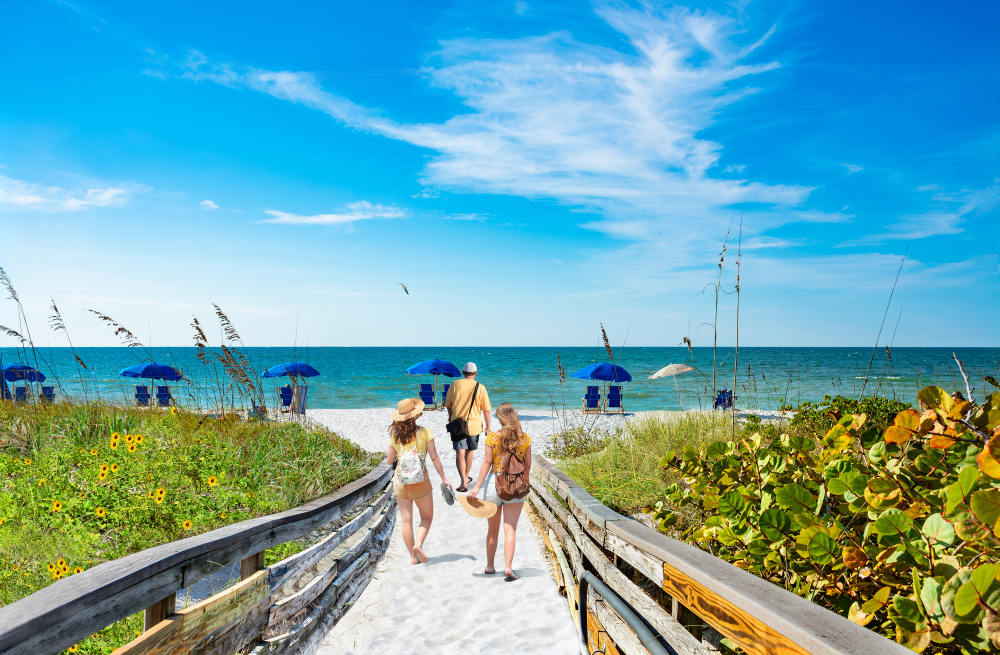 10. Indian Rocks Beach
Of all the best beaches near Tampa, Indian Rocks Beach is another favorite of mine This small and picturesque beach is the place to stay at. I have many fond memories of reading on the sand on this beach in Pinellas Country.
This beach is also famous for shelling: many shells wash up on the shore daily. Being close to downtown St. Petersburg also helps create a day agenda: going to the Dali, or stopping by the Sunken Gardens is something you can do in addition to the waters and sand here. Of all Tampa beach vacations, Indian Rocks also has tons of opportunity to stay for more than a day! The hotels nearby are amazing.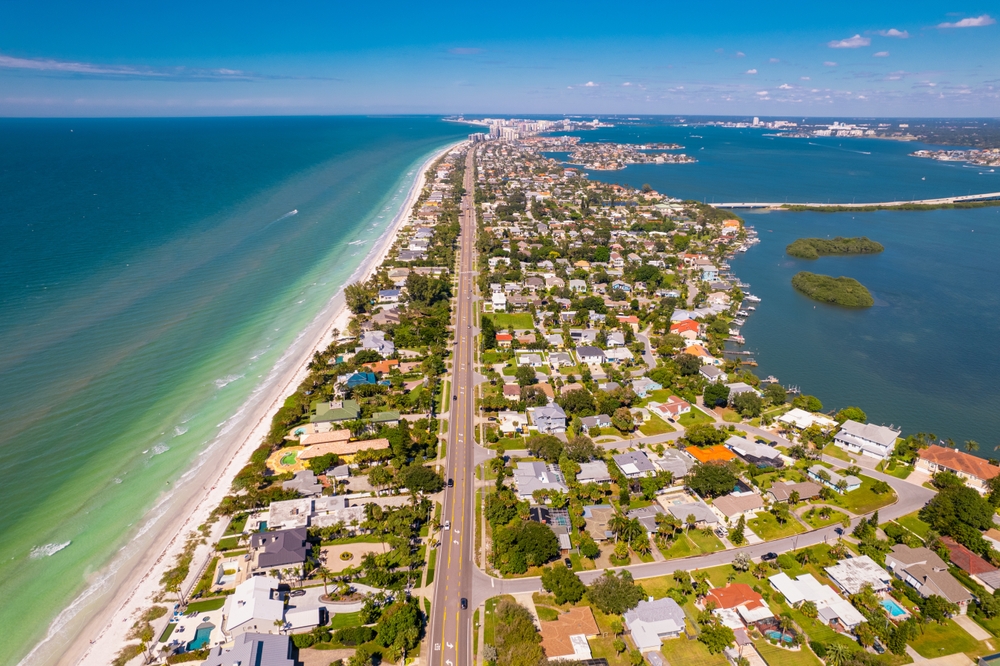 11. Treasure Island Beach
Isn't it normal to imagine listening to the waves on the sand as you lay in a cabana on the beach? Treasure Island Beach allows you to do this! Home to powdery sands and crystal water, this is the beach you could imagine from any movie. It represents Tampa to a T!
There are always umbrellas and beach chairs available to rent. In addition to this, feel free to stop by the concession stand for yummy snacks. The wide beach offers great opportunity for families to sit on the sand and enjoy the Gulf water that laps at the shore.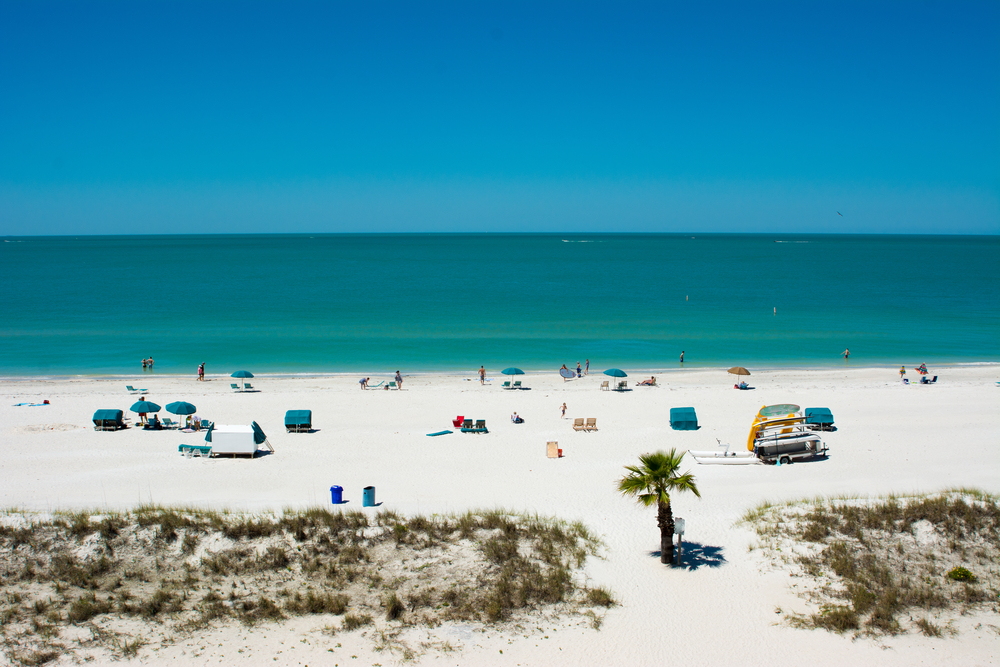 12. Sunset Beach
On the southern tip of Treasures Island sits Sunset Beach. This is a secluded beach that is perfect fora day trip. It is lined with cute tiki huts and lively bars that make any evening perfect! And don't forget its name: there is a reason Sunset Beach is called Sunset Beach.
My partner and I often stay at Blind Pass Resort which is right on Sunset Beach. It makes a perfect weekend getaway! The shaded pavilion, vending machines, showers, and more give off a beach-town vibe. In fact, this is the beach that is rumored to have inspired "Margaritaville." So maybe have a drink when you're there too! It is totally one of the best Tampa beaches.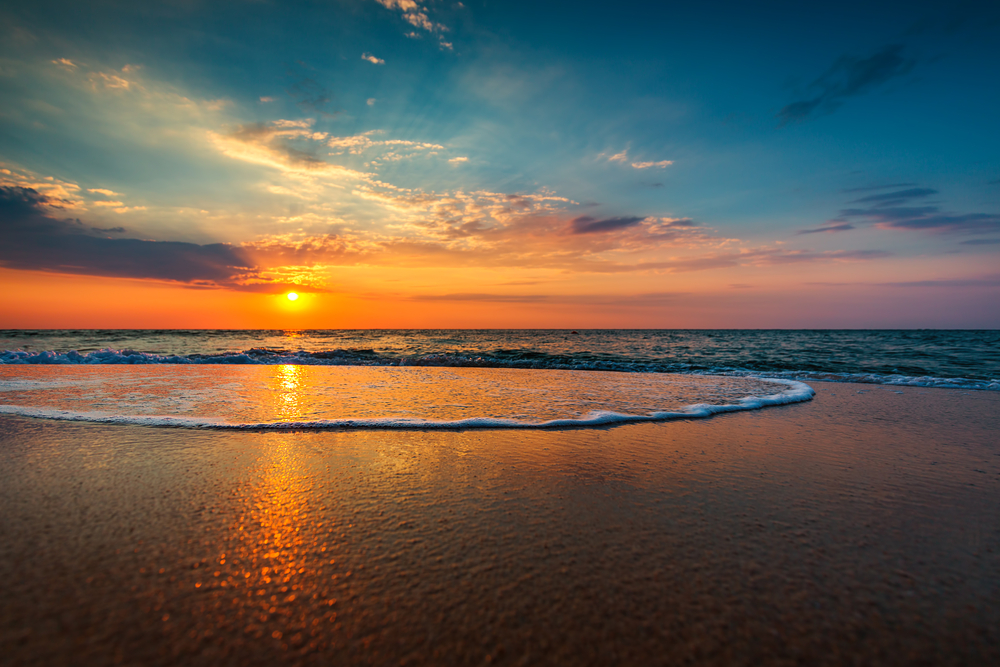 And there you have it, folks! 12 of the best beaches in Tampa FL and its surrounding area. There are obviously tons of beautiful beaches in Tampa, and personal opinions matter, so make sure to check them out and form your own opinion about what is the best! But, in all honesty, of all the beaches of Tampa, you can't go wrong. Florida is paradise for a reason.