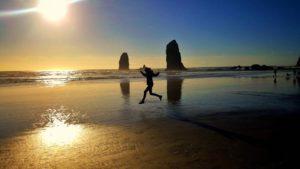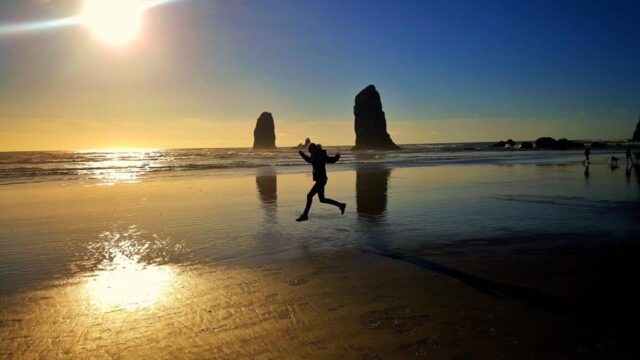 If there is one thing you should know about our travel style, it is that we try to stay in Airbnbs when possible. Staying in an Airbnb offers us the chance to live like a local and enjoy the comforts of home without spending a fortune or staying in a hotel. Naturally, we just had to stay in Airbnbs in Oregon and have compiled an epic-yet-cozy list of our favorite stays!
5 Of The Best Airbnb Getaways In Oregon
Columbia River Gorge/East Portland
If you are looking to spend some time at the famous Columbia River Gorge, we highly suggest staying in East Portland. The location is close to downtown but without all of the traffic. These three listings, all managed by our lovely host Joel, are situated about 30 minutes from the nearest Gorge attraction. Out of the three listing, we stayed in the 1 bedroom Rose City townhome. Joel even left us some local beer in the fridge and we appreciated the washer/dryer after muddy hikes.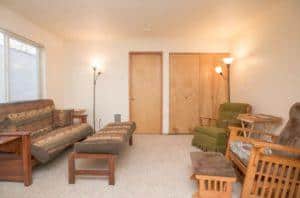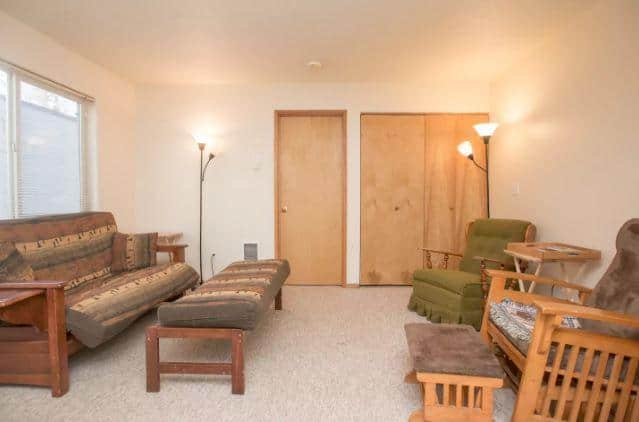 During our stay, we also learned that Joel operates a Cannabis Farm in southern Oregon named East Fork Cultivars. Although we don't smoke Marijuana, we were very interested to discover that tons of people visit Oregon for medicinal reasons and not just to get high with their friends. Apparently, Cannabis tourism is a real thing! We were invited to visit but it didn't fit into our plans this time around.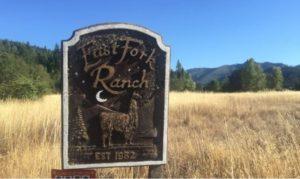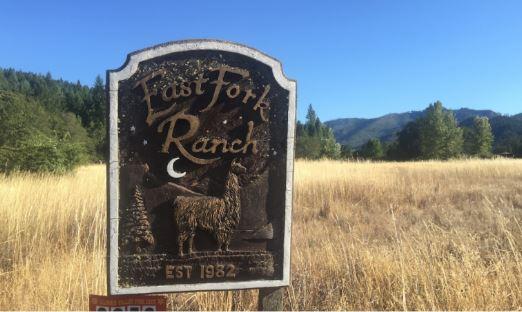 We appreciated that this listing was near a main interstate which made it super easy to head to the Columbia River Gorge and go on some epic hikes.
Mount Hood
You can hardly miss the site of the looming volcanic mountain known as Mount Hood. It is so huge and beautiful and the mountain just calls out to be visited! Instead of staying in Hood River as originally planned, we decided that staying in the actual Mount Hood National Forest was a much better option! Michael's "Ranger House" at The Cabins At Belle Lake fit the bill! The place is like a little mini 5-star hotel in the woods! It has two queen beds so if you split the cost between four people, it becomes uber affordable!
Since the location is literally ON Mount Hood Itself, The Cabins At Belle Lake are around a 15-minute drive from must-see locations such as Lake Trillium and Timberline Lodge. The Cabins are operated with a lockbox so you don't have to fuss with coordination and can let yourself in.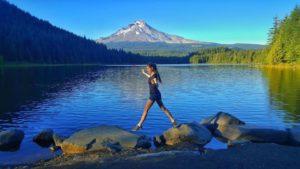 Michael, your host, also has another property in East Oregon, Grande Hot Springs Resort. Although we haven't been ourselves, the website and surrounding attractions are enough to make it on our to-do list next trip.
Bend
If you love options, the properties of LavaBelles are perfect for you! Although listed on Airbnb, they are actually affordable vacation properties that visitors flock to every year. When in Bend, we chose to stay at "The Shirley" and highly recommend this beautiful and modern listing!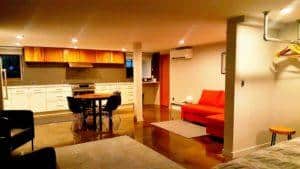 LavaBelles properties have just finished an 8-month update and it really shows! The Shirley was a sleek and large studio apartment in the basement of what used to be the oldest church in Bend! We received brand new soap, a selection of tea, and a TV stocked with tons of shows. The listing is just steps [literally] from Bend's adorable downtown and about 30 minutes from all the best hikes in the area.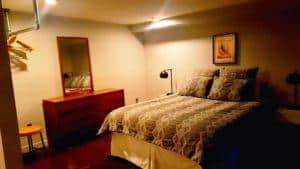 If a studio isn't for you, LavaBelles has plenty more options, including their newest property in the renovated old church. We received a tour and it should be in a home magazine! LavaBelles intends for the listing to be used for weddings, family reunions, or large getaways!
North Oregon Coast
Oregon is a beautiful place, but Cannon Beach and the North Oregon Coast was on the top of our list and the perfect place to stop on a Pacific Coast road trip. After much research, we settled on staying at a beautiful Airbnb listing in a quaint sea town called Manzanita. The listing is a part of the larger Spindrift Inn and was located less than a block away from the Pacific Ocean. It was so close that we were able to step outside and see the brilliant stars at night and the morning sunrise over the ocean!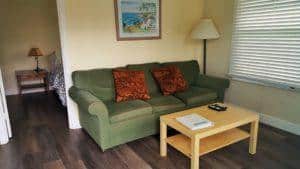 If Cannon Beach is on your bucket list, the Spindrift Inn is about a 20-minute drive away from this magical place. If you are simply looking to explore the Oregon Coast in general, Manzanita is a centrally located town with tons to do nearby and lots of lovely hiking trails.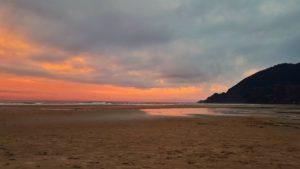 This Airbnb functioned more along the lines of a true bed and breakfast, where we had the opportunity for maid service if desired. We were also given tiny bottles of lotion, shampoo, and soap for the kitchen. We were able to access our unit via a lockbox which made our super late check-in a breeze!
Downtown Portland
Are you more of a foodie or interested in hanging out in Portland's eclectic downtown? Malika and Ian's urban listing is aptly named "Heaven In The City" and that description couldn't be more accurate. This Airbnb listing takes up the entire bottom floor of a vintage victorian home [that is purple!] and is decorated in a cozy yet urban style, complete with an electric "fireplace."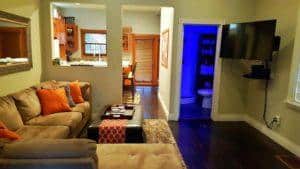 The proximity to downtown Portland cannot be overstated. Within a half mile, you are across the river and in downtown. A quarter of a mile and you are at the Moda Center. Malika and Ian even offer guests the use of their bikes which make getting around even easier.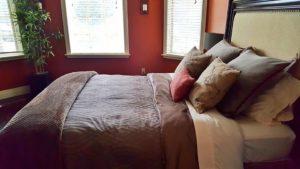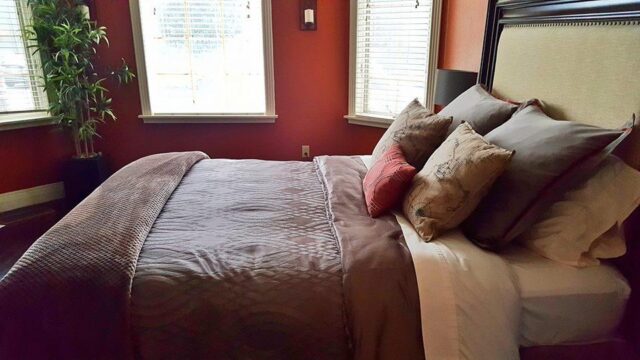 While staying at "Heaven In The City," be sure to check out all the yummy food carts in Portland or order takeout from the pizza parlor or brewery a few blocks away! At the end of the night, cozy up by your electric fireplace that exudes real heat and watch some TV!
READ NEXT: The Beginners Guide To Airbnb
Have you stayed in an Airbnb in Oregon you just loved? We want to hear all about it!
Special thanks to the Travel Oregon Tourism Board for working with us on this trip. As always, all opinions are honest and are our own. 
Pin This Post: