Are you preparing for your first Carnival Cruise as a couple? Congratulations! Cruising as a couple is a romantic way to bond and experience tons of fantastic experiences together. When cruising, many people think about all the fun they will have at the ports, but what about on the ship itself? That is where the real fun is to be had, especially on Carnival, known as "the fun ship." We put together a list of cruise tips for couples so you can maximize your time spent aboard the Carnival Sunshine!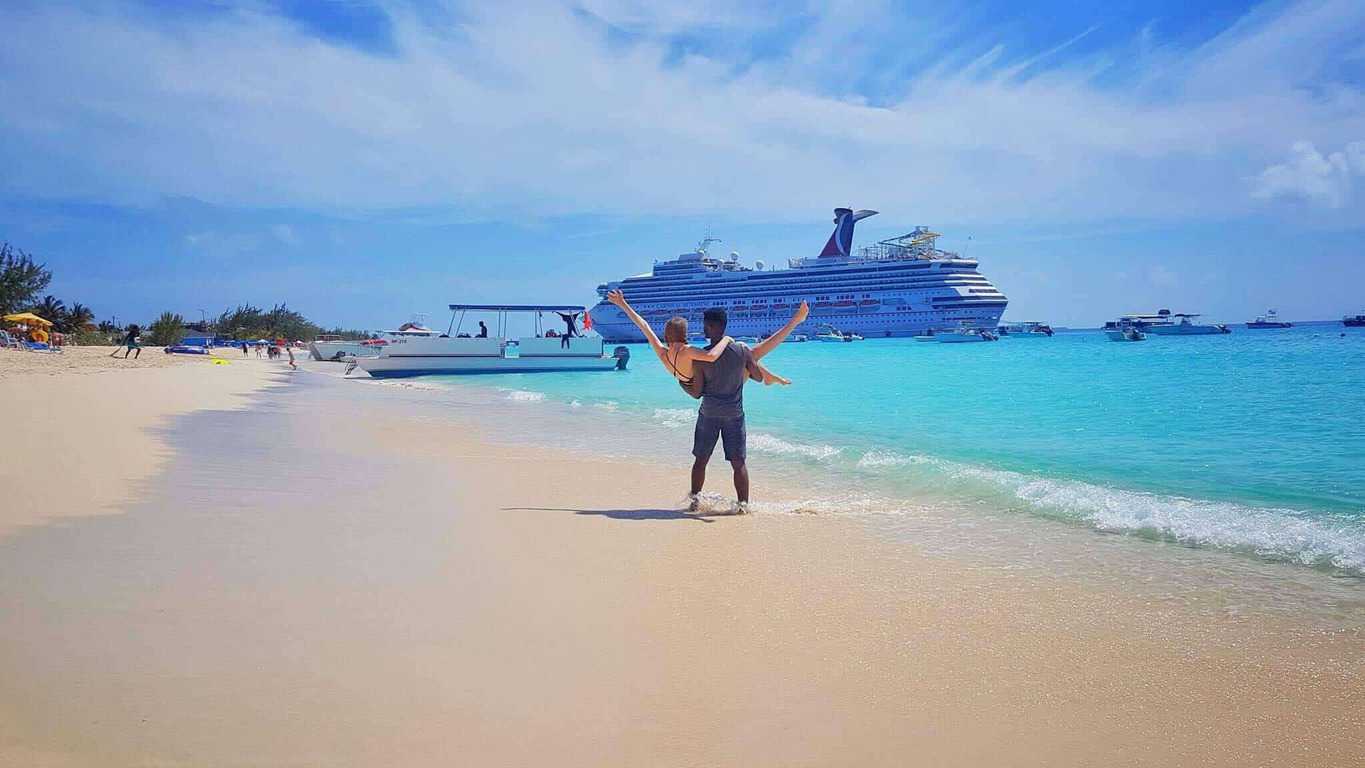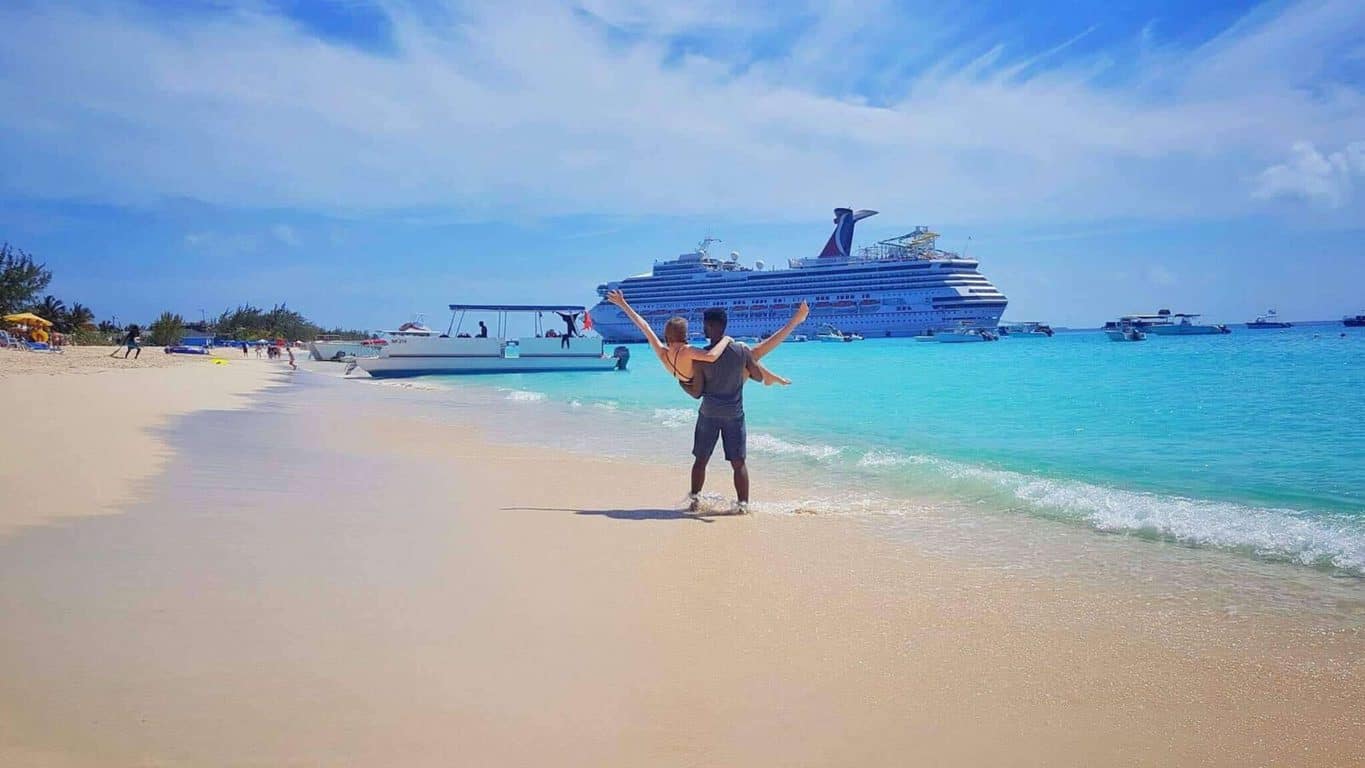 5 Cruise Tips For Couples Onboard The Carnival Sunshine
#1: Book a balcony room for private romantic views
We admit it, we are a sucker for balcony rooms when cruising. They aren't the deciding factor on whether we cruise or not, but they sure are nice! For couples, balcony rooms offer the perfect retreat to enjoy each other's company away from your fellow cruisers. They are ideal for watching the sunrise together, stargazing at night [yes, you can see tons of stars], and are a great place to watch the cruise ship enter and leave ports of call. Bonus points if you eat a continental breakfast or share a Pina Colada while watching the waves roll by!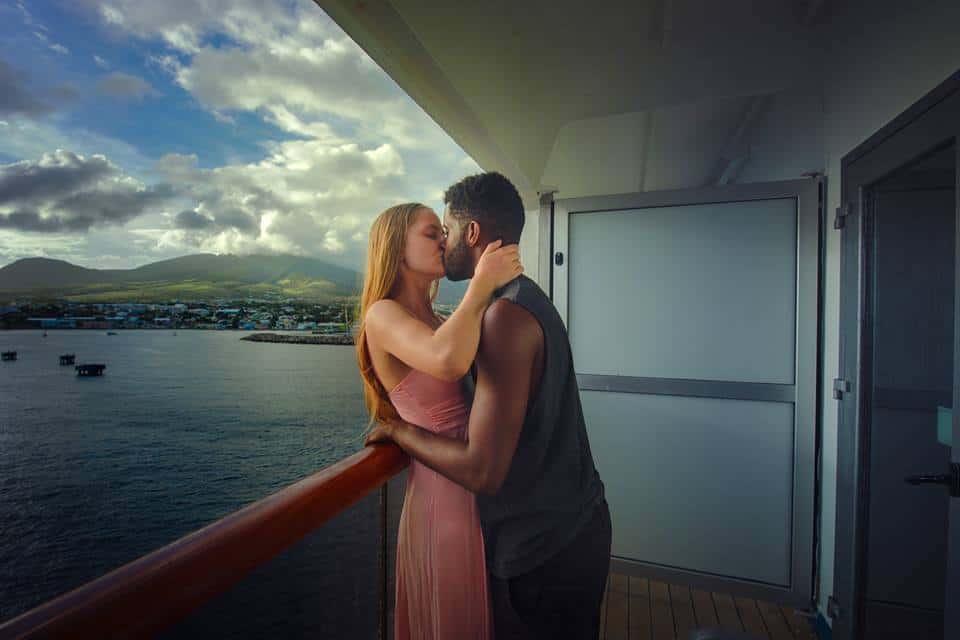 #2: Act like a kid again at the Carnival Sunshine Sportsquare and Waterworks
Carnival Cruise Line knows the perfect ways to indulge our inner kids at heart! Sportsquare is located on Carnival Sunshine's deck 11 and is full of games such as foosball, ping pong, pool, checkers, chess, shuffleboard, mini golf, and more. There is even an outdoor basketball court! We took advantage of this way to get active as a couple and played mini golf multiple times a day, visited the basketball court, and challenged each other to a ping pong match every evening. If you are looking to cool down, Waterworks is located on deck 10 and is a waterslide extravaganza at sea. The waterslides are not for the faint of heart and were actually fast and thrilling! There are also many pool options for both kids and adults!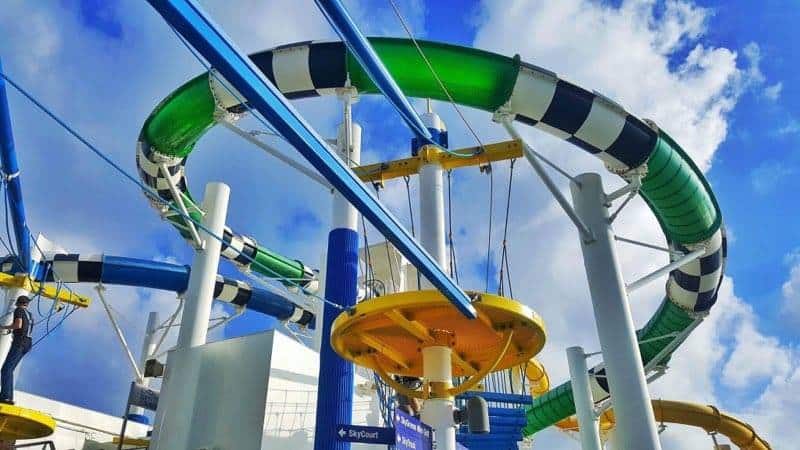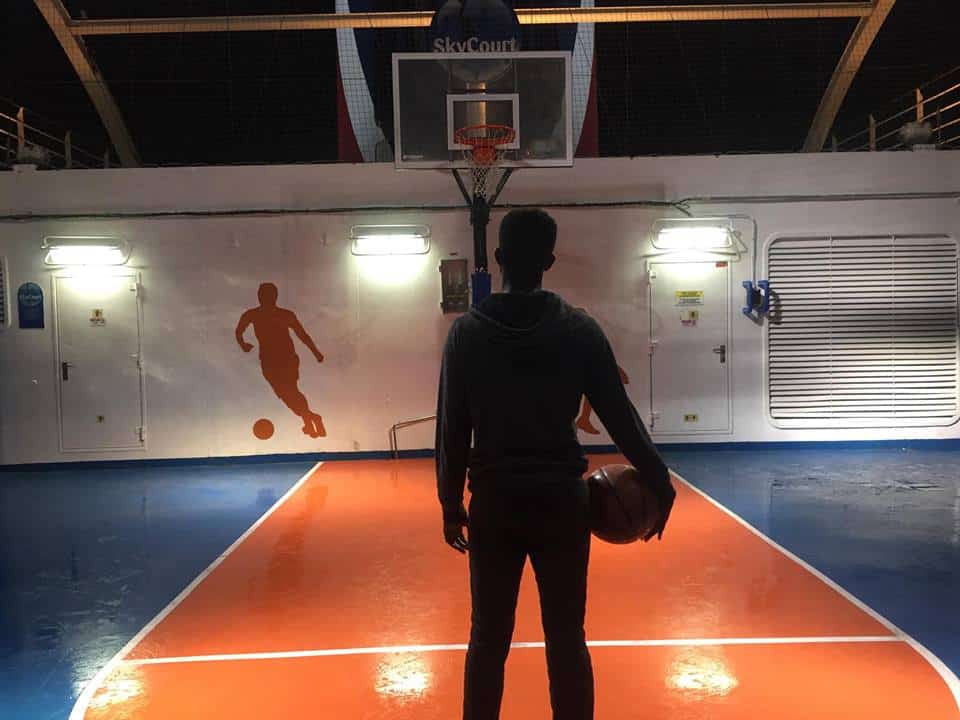 #3: Read your "Carnival Fun Times" guide together every night
Each night, your room steward will leave a pamphlet called "Carnival Fun Times" in your stateroom. One of our favorite cruise tips for couples is to take some time out each night before bed to read over what it contains. The booklet will highlight everything that is going on the next day. There will be highlights as well as a very specific breakdown of what is going on every day. By reading over the Fun Times as a couple, you can each see what activities you would like to participate in the next day and circle them so you won't miss out on the fun. Make sure to pick some things you both love to do as well as something for each of you.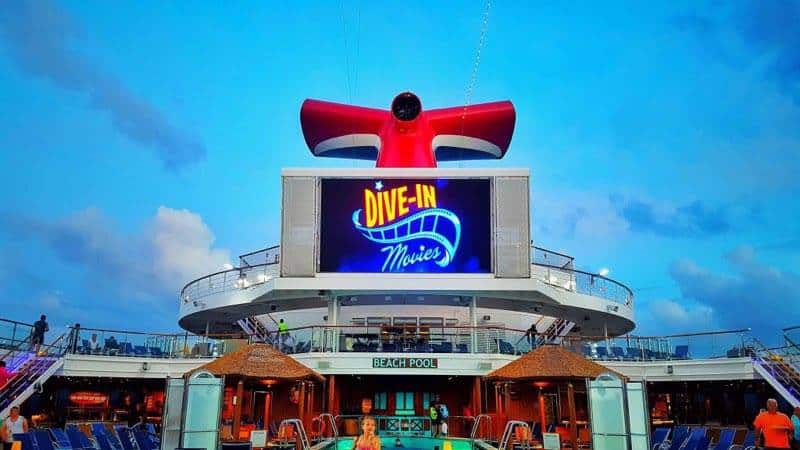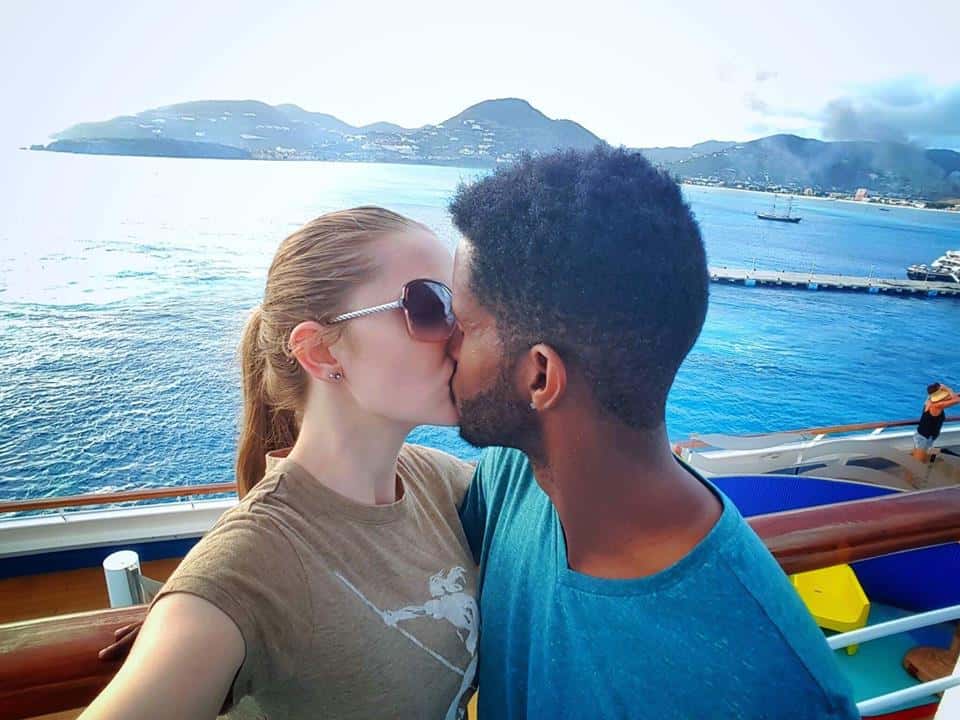 #4: Make reservations for a date night out at a specialty dining restaurant
Specialty dining restaurants cost a little bit extra per person [between $10-$30 depending on where you go], but are totally worth it. The Lido Deck and main dining room serve fantastic food, but there is something extra romantic about going above and beyond for each other and making a reservation at a "restaurant" onboard your cruise ship. The Carnival Sunshine has three specialty dining restaurants. Our favorite is the steakhouse, Farenheight 555. It is set far away from the hustle and bustle of the ship, is very fancy inside, and provides mouthwatering food for both meat lovers and vegetarians alike. Make sure to bring an extra special outfit for your date night out on the cruise and don't forget to have a wonderful evening together!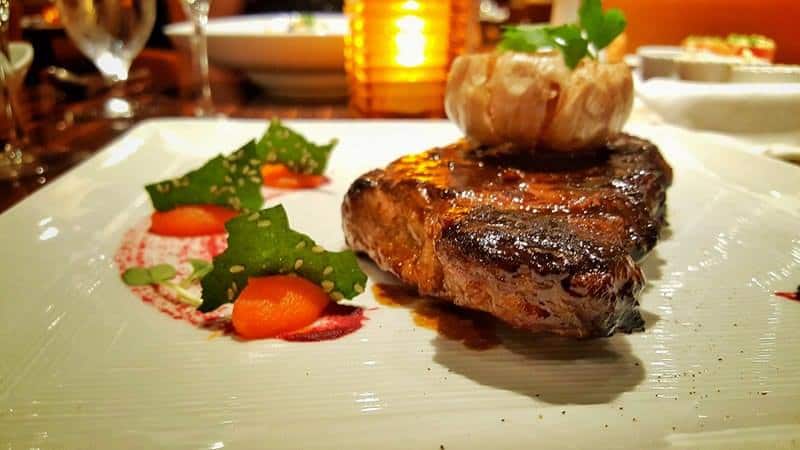 #5: Enjoy the nightlife and don't go to bed too early
Even if you aren't clubbers or heavy drinkers like us, there is plenty to do on the Carnival Sunshine after hours! From late night comedy clubs to broadway style shows, outdoor movies, hot tubs under the stars, and of course, the casino, there is truly something for everyone. By exploring the ports during the day and retiring to your room after dinner, you are missing out on all the fun cruises have to offer. Out of all the cruise tips for couples, getting out and about and enjoying your vacation is on the top of the list! Our favorite things to do after hours were to watch the shows, watch outdoor movies, and play games with the wind in our hair and by the light of the moon. Does it really get any more romantic than that?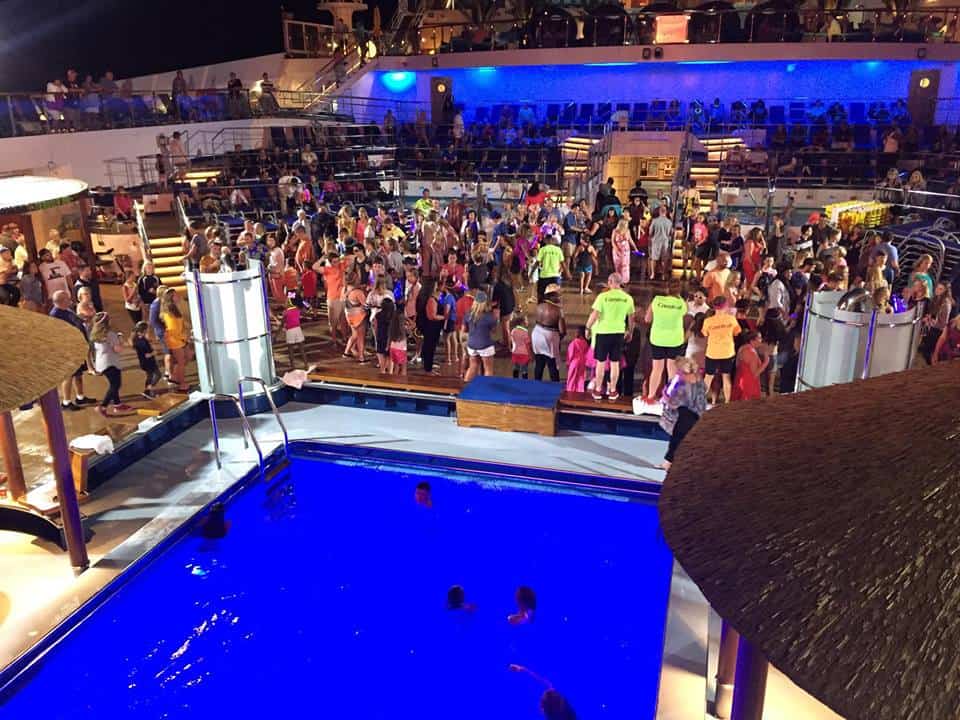 Please note: We were hosted as guests of the Carnival Sunshine for the purpose of this review. All opinions are honest and are our own. We really do love cruising as a couple!
Pin this post: