We will jump right into it and tell you that the Carnival Sunshine menu is out of this world! One of the best parts about cruising is the food! If you have yet to take your first cruise vacation, keep in mind that you will have access to a virtually unlimited supply of food for your entire trip. This includes room service, relaxing brunch, spiffy dinners, and more.
The Carnival Sunshine also offers "specialty" menus if you want to pay a little more per person to dine somewhere unique for the night. If you are going to sail on the Carnival Sunshine or are planning your dream trip, get ready to feast your eyes on these yummy dishes!
7 Mouthwatering Foods To Try On The Carnival Sunshine Menu
#1: The "Marbled Bread Pudding" with white chocolate sauce
Just the name of this dish will make you want to order it! You can find it on the Carnival Sunshine Menu in the main dining room, now called "The American Table." The dessert is served piping hot in pastry dish and comes complete with a white chocolate sauce that you can pour over your pudding. If you love ice cream like us, be sure to order some on the side. The heat of the bread and the temperature of the ice cream go perfectly together.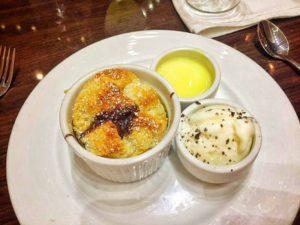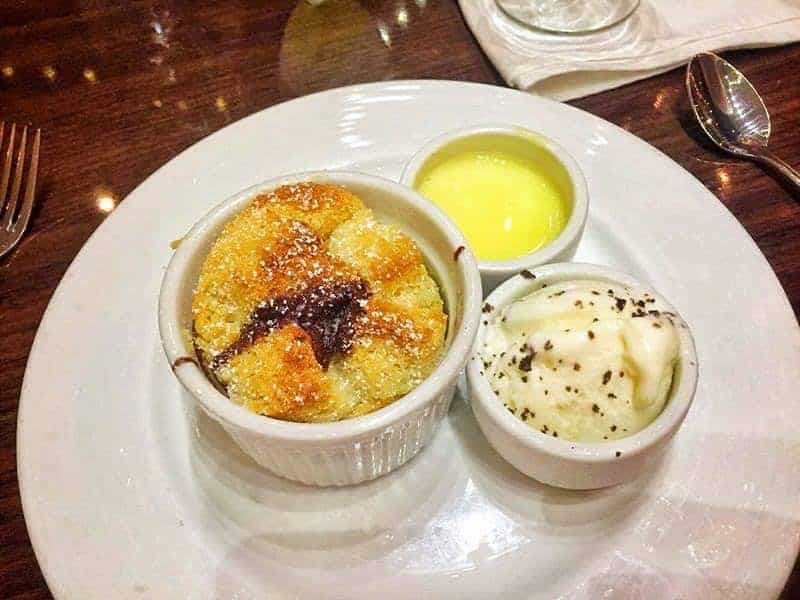 #2: The "Boiled Prime New York Strip Loin Steak" from Farenheight 555
If you are wondering if spending extra money at the steakhouse on your Carnival Cruise is worth it, we are here to tell you that that answer is a YES! The specialty steakhouse on the Carnival Sunshine is called Farenheight 555 and it is located on Deck 4 in the middle of the ship. If you are a meat lover and steak is your thing, the 140oz New York Strip is the way to go and is the "favorite" steak on the Carnival Sunshine Menu. Unlike a regular "on land" steakhouse, where you pay a la carte, the price of Farenheight 555 includes an appetizer, salad, entree, and dessert! You will be so full you may have to take your dessert to go!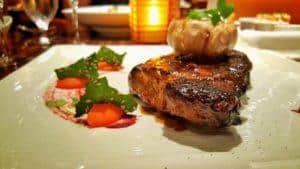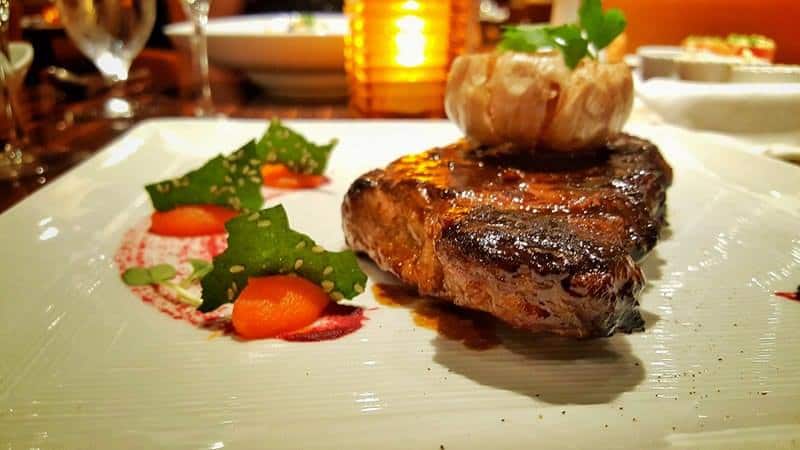 #3: Tacos from the Blue Iguana Cantina
The tacos on the Carnival Sunshine are no joke. They were so yummy that we had to practically force ourselves to not eat them for 8 straight days. The soft taco shells are actually made from little dough balls into round circles using a machine right in front of you. You then have the choice of filling, from chicken or fish to refried beans for veggie lovers. You then take your tacos to a "toppings" bar where you can go wild and dress them with pico de gallo, corn salsa, lettuce, yummy cheese, sour cream, guacamole and more! On the Carnival Sunshine, every day is Taco Tuesday!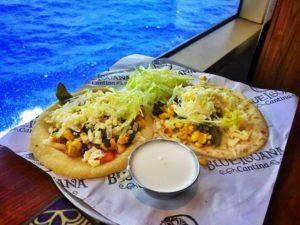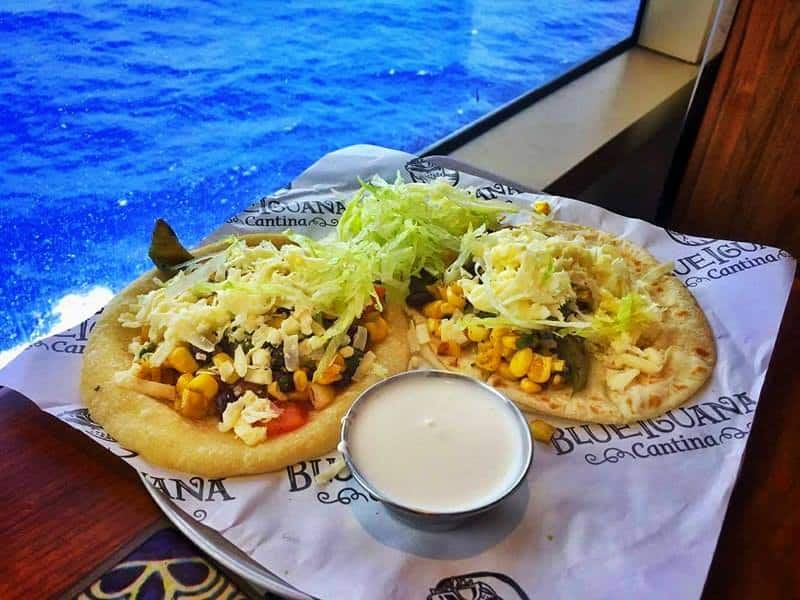 #4: The Caprese Stack from Cucina Del Capitano
Cucina Del Capitano is a more relaxed specialty dining restaurant with a more affordable price tag than Farenheight 555. It is also home to the most delicious Caprese salad stack in existence. We have traveled Italy for weeks at a time and tasted many local dishes and nothing compares to the Carnival Sunshine version. The beefsteak tomatoes were so juicy and the buffalo mozzarella was so thick. Topped off with a balsamic glaze and fresh basil, it was the perfect starter for our dinner at Cucina Del Capitano.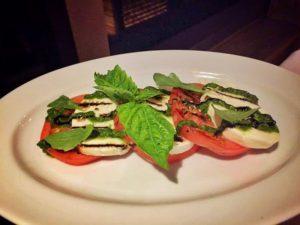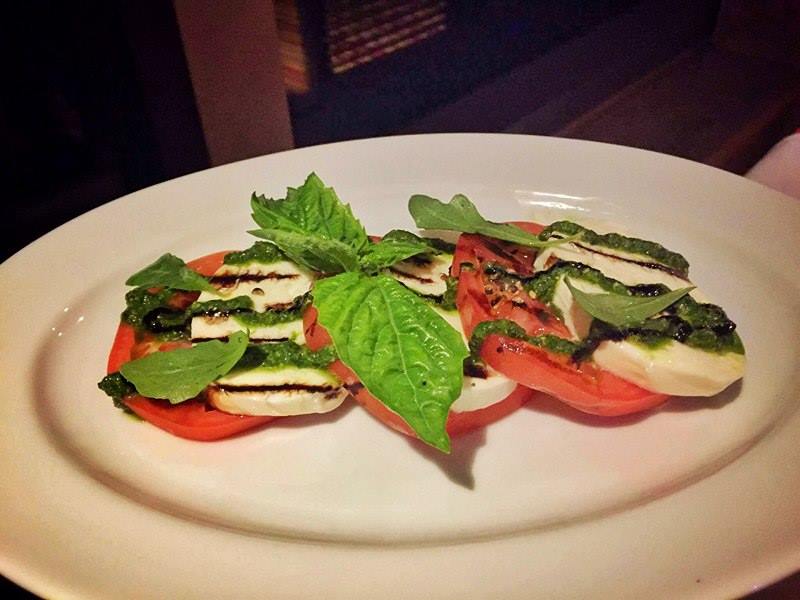 #5: Baked root vegetables in phyllo dough from the main dining room
Another "American Table" vegetarian favorite is the fabulous root veggie dish wrapped in phyllo dough and surrounded by lemon butter. The phyllo pockets came atop one tomato each and with a few peas. Although this presentation may sound a little weird, it was actually super yummy, especially when everything was cut up and swirled around in the glaze! Carnival does vegetarian food right and the unique offerings are a dream for anyone up to try something new.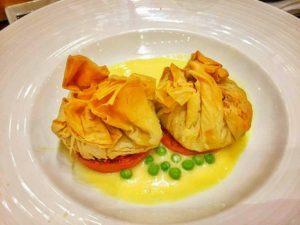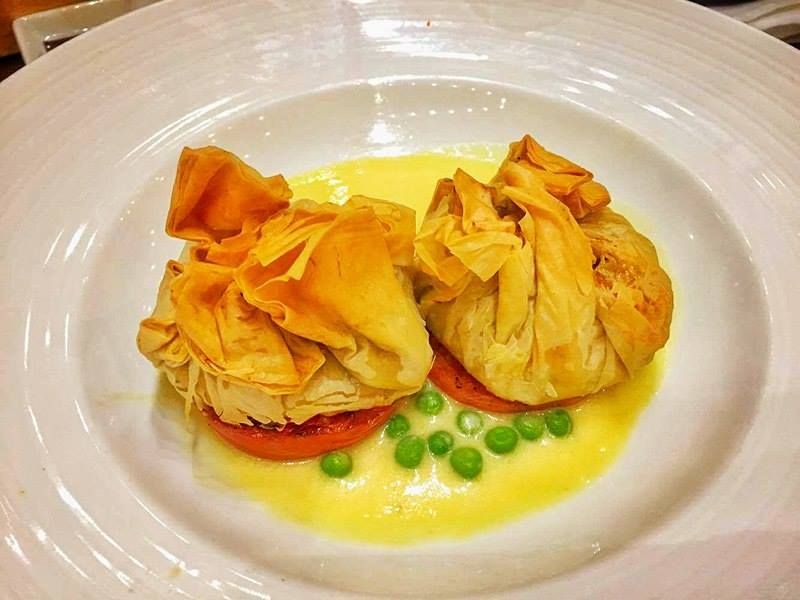 #6: Fresh fruit and pastries from room service
Ordering a delicious continental breakfast from room service is the perfect way to kick off a busy day in port or a relaxing day at sea. Eating a light but filling breakfast is a must on a cruise and fruit and pastries are the perfect choice for a healthy meal. Your stateroom will come with a little menu card that you can fill out the night before and hang on your door. You can even write in a time frame that you prefer your breakfast to be delivered. All you have to do is wake up and enjoy!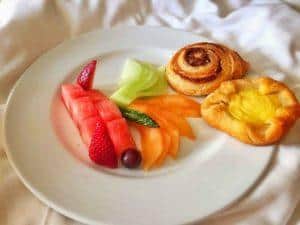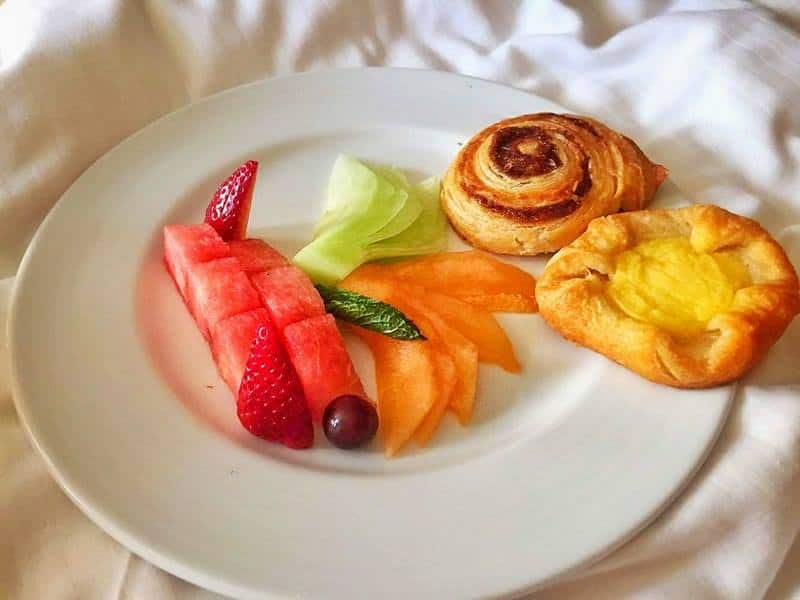 #7: The 24/7 pizza bar
This list wouldn't be complete without a little love for Carnival Sunshine's 24-hour pizza bar. Yes, it really is open 24 hours during your entire cruise which means you can order a pizza anytime you want. The pizza is cooked fresh in about 5-10 minutes, just for you! You can choose from a variety of pizzas including pepperoni, margarita, fungi and more. We enjoyed pizza on numerous occasions and it is one of the best things on the Carnival Sunshine Menu!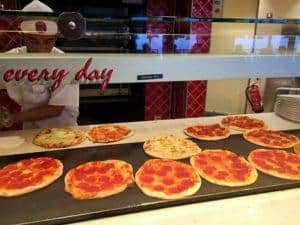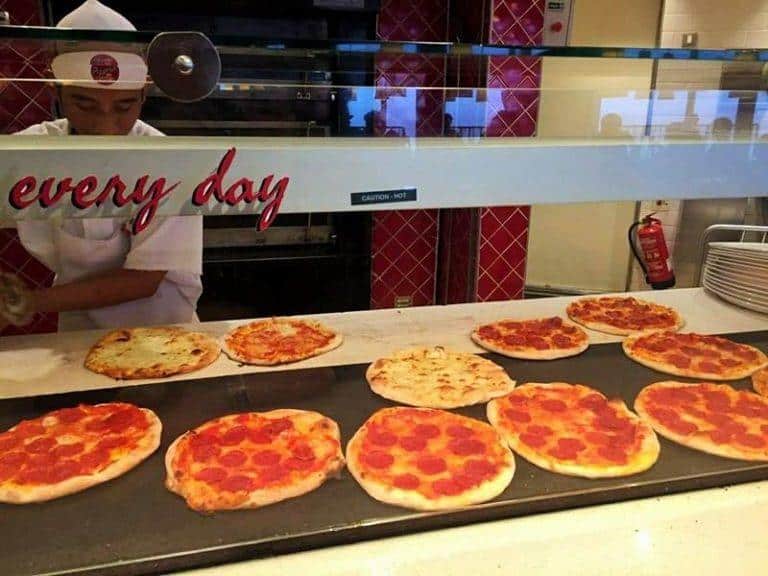 Which of these yummy dishes are you most excited to try? Let us know in the comments!
Please note: We were hosted as guests of the Carnival Sunshine for the purpose of this review. 
Pin this post: