If you're on the hunt for ideas on where to stay in Vienna, Austria, then this is the article for you!
Sigmund Freud, the famous father of psychoanalysis, coined his hometown Vienna as "The City of Dreams." The nickname still applies to this city, and for good reason.
Vienna has been repeatedly ranked as the world's best place to live and that fact alone attracts travelers from all over the world.
For many people, Vienna is a city in which time stands still, and simple pleasures like sipping coffee in a quaint café will make you feel a sense of contentment and magic.
With all this city has to offer, choosing where to stay in Vienna is a big decision because it can affect the entire duration of your trip!
So where are the places to stay in Vienna? It depends on your personal needs and preferences.
Trying to decide where to stay in Vienna can be quite a challenge, especially if you've never been to the city before.
Deciding on where you want to stay while traveling is one of the first and most important decisions you make. It's vital you choose wisely in order to make the most of your trip.
When you're choosing Vienna accommodations, there are many things to consider such as budget, public transportation connections, atmosphere, proximity to good sightseeing locations, and more.
In this article, we will go through everything you need to know about the best areas to stay in Vienna so you can move on and focus on planning your trip!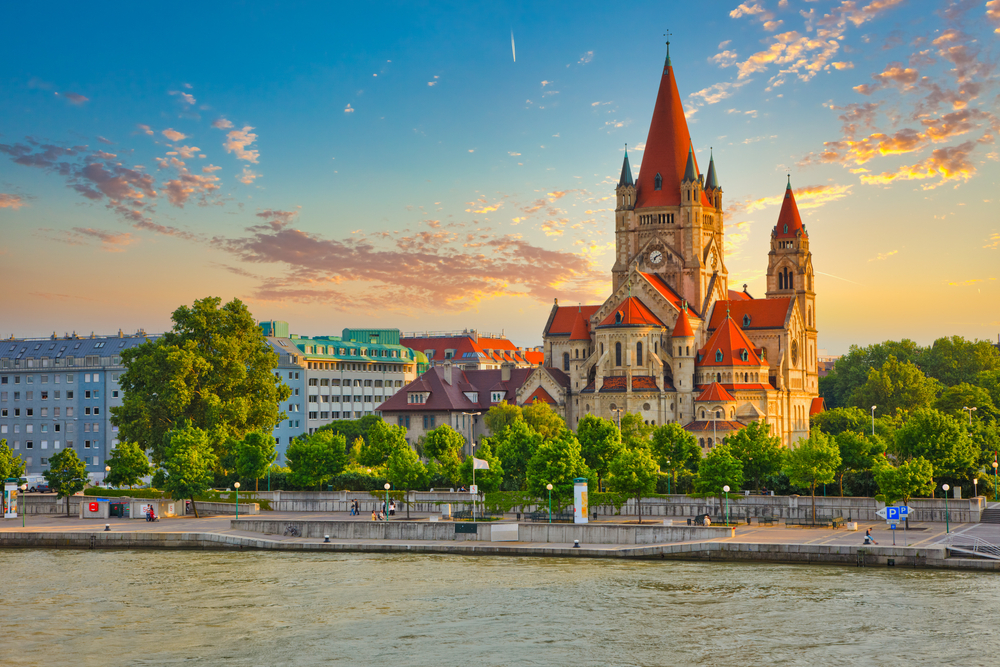 Understanding Vienna Neighborhoods
Understanding Vienna's inner geography is the first step in finding the best place for you to stay.
Once you're familiar with the layout of each district, you are better equipped to determine which area best suits your needs.
The map of Vienna is broken into 23 different districts. Each area has its own pros and cons, which we will list below to further aid your search for the best place to stay in Vienna.
Even though each district in the City of Dreams would make for a great neighborhood to stay in during your trip, there are seven distinct options with an unparalleled charm that makes them our personal favorites.
Read on below to learn more about each neighborhood and decide the best part of Vienna to stay in for you!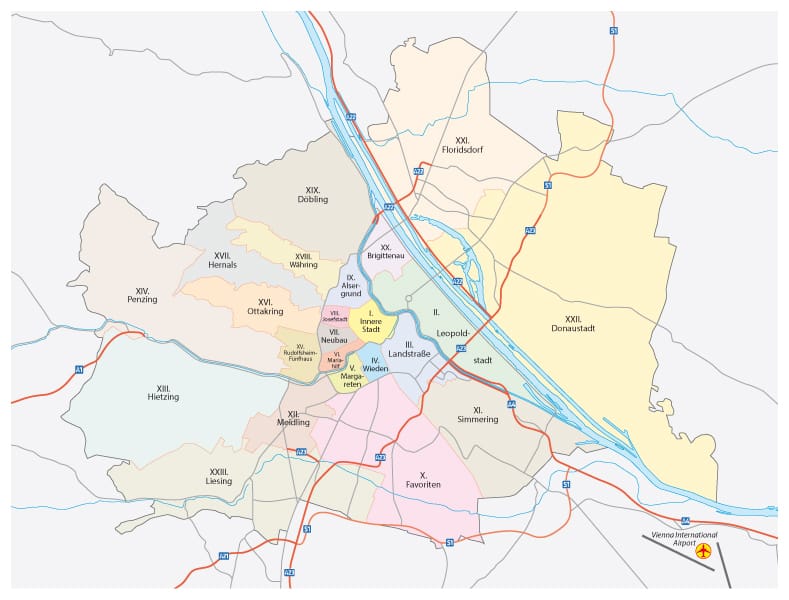 Innere Stadt Is Where To Stay In Vienna For First Timers
Vienna's first district, Innere Stadt, is the beating heart of the city and the first recommendation on our list.
This is the best area in Vienna for tourists. Smack-dab in the middle of a number of historical sights and various other landmarks, this is the sweet spot of the city.
If you're not staying here you can be sure that you'll be commuting here from another place. If you prefer to be right in the middle of things during your stay, this is definitely where to stay in Vienna, Austria.
We believe this option is also great for those of you who are first-time travelers due to its unparalleled access to the grand and marvelous sights right next door!
If you are visiting in December, this is also the area to stay in Vienna for Christmas markets!
Upsides: Beautiful architecture and scenery, easy to find a hotel, amazing restaurants and shops, close to the best landmarks such as Hofburg Palace, St. Stephen's Cathedral, and the Vienna State Opera, well-connected.
Downsides: Everything revolves around this district so it can be expensive. Since it's the heart of the city, there are likely to be a lot more tourists here than in other districts.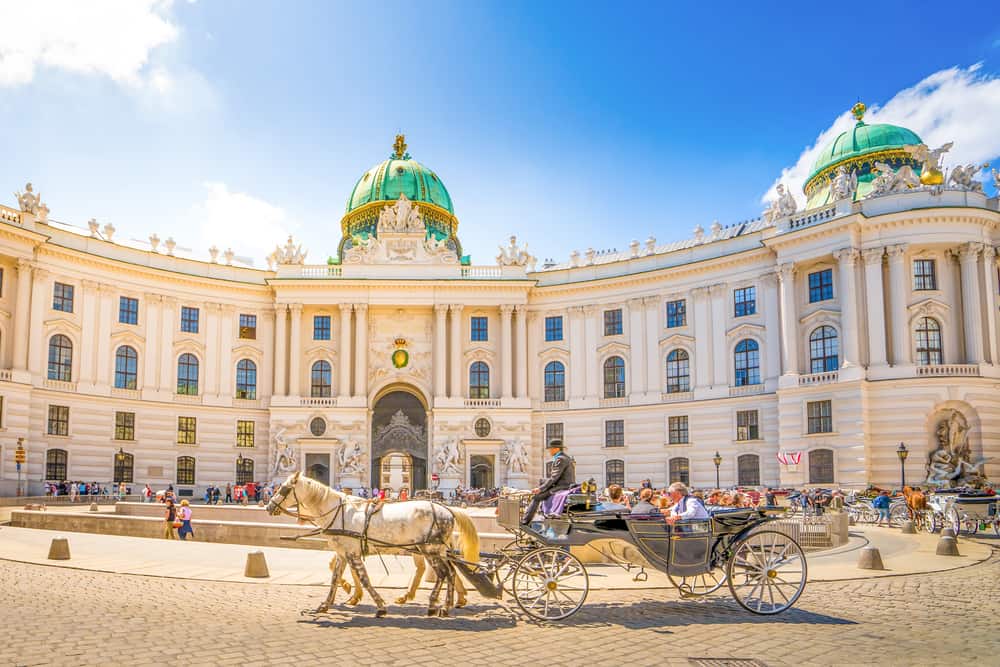 Best Places To Stay In Innere Stadt
Affordable: Motel One Wien-Staatsoper
Of all the cool places to stay in Vienna, this hotel has a great price that will make your stay worthwhile.
A crisp white building, this hotel has free WiFi, an elegant interior, a 24-hour help desk, and an exceptional location.
Motel One Wien-Staatsoper is next to the Karlsplatz Metro Station, the Vienna State Opera, the Albertina art Museum, and St. Stephen's Cathedral. You are only minutes away from the best sightseeing in Innere Stadt!
With a friendly staff and an unbeatable price, this hotel is one of the best places to stay in Vienna.
Check Rates on Booking.com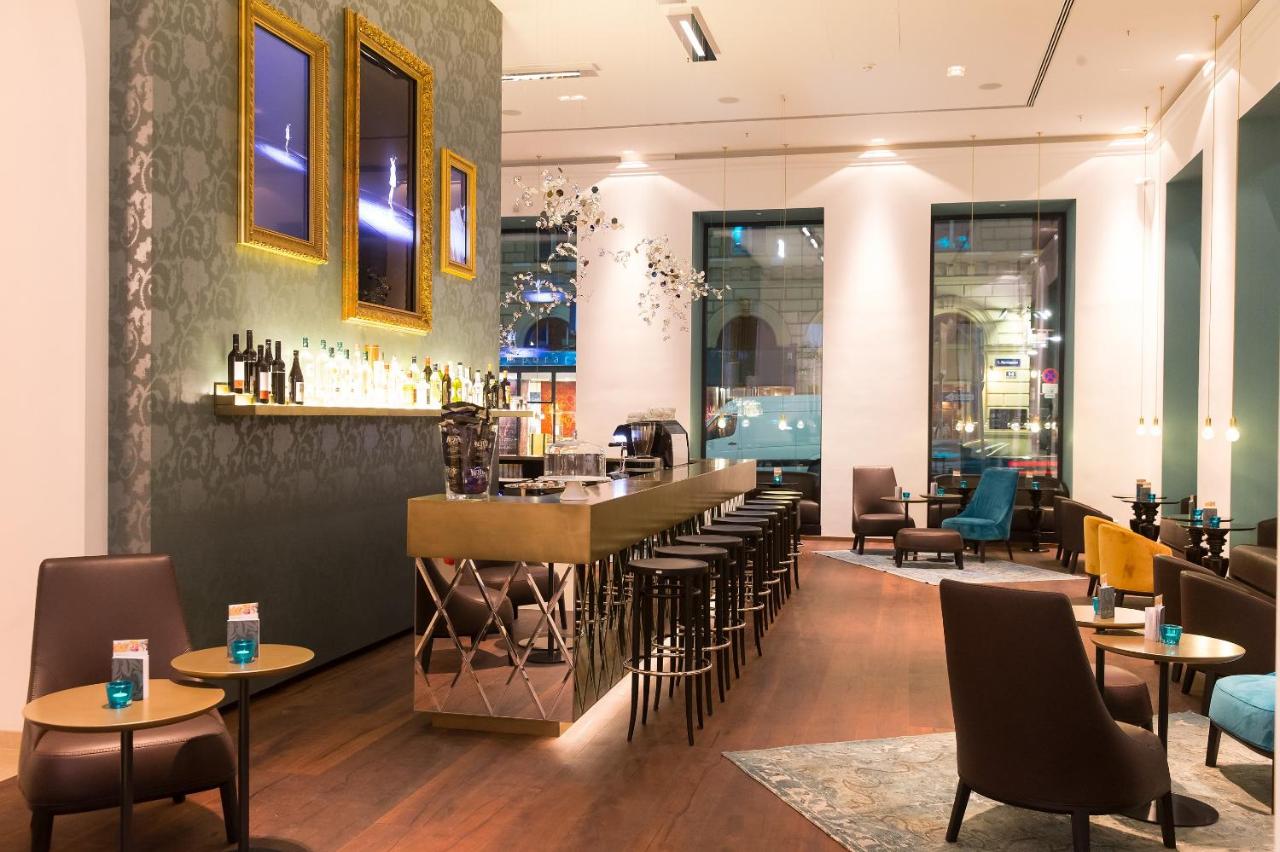 Mid-Range: Singerstrasse 21/25 Apartments
Singerstrasse Apartments is great for either the solo traveler or a group visit to Vienna.
Each apartment unit comes with a kitchen and dining area, a living room with a TV, a bathroom, and a spacious bedroom. Some also have terraces.
You also have free WiFi, air conditioning, and free parking if needed, and the helpful international staff speaks English, German, Finnish, French, Italian, and Russian.
Best of all is the location, only 1,000 feet from St. Stephen's Cathedral and the Stephensplatz Underground Station.
The Vienna State Opera and Hofburg Palace are only 15 minutes away!
Check Rates on Booking.com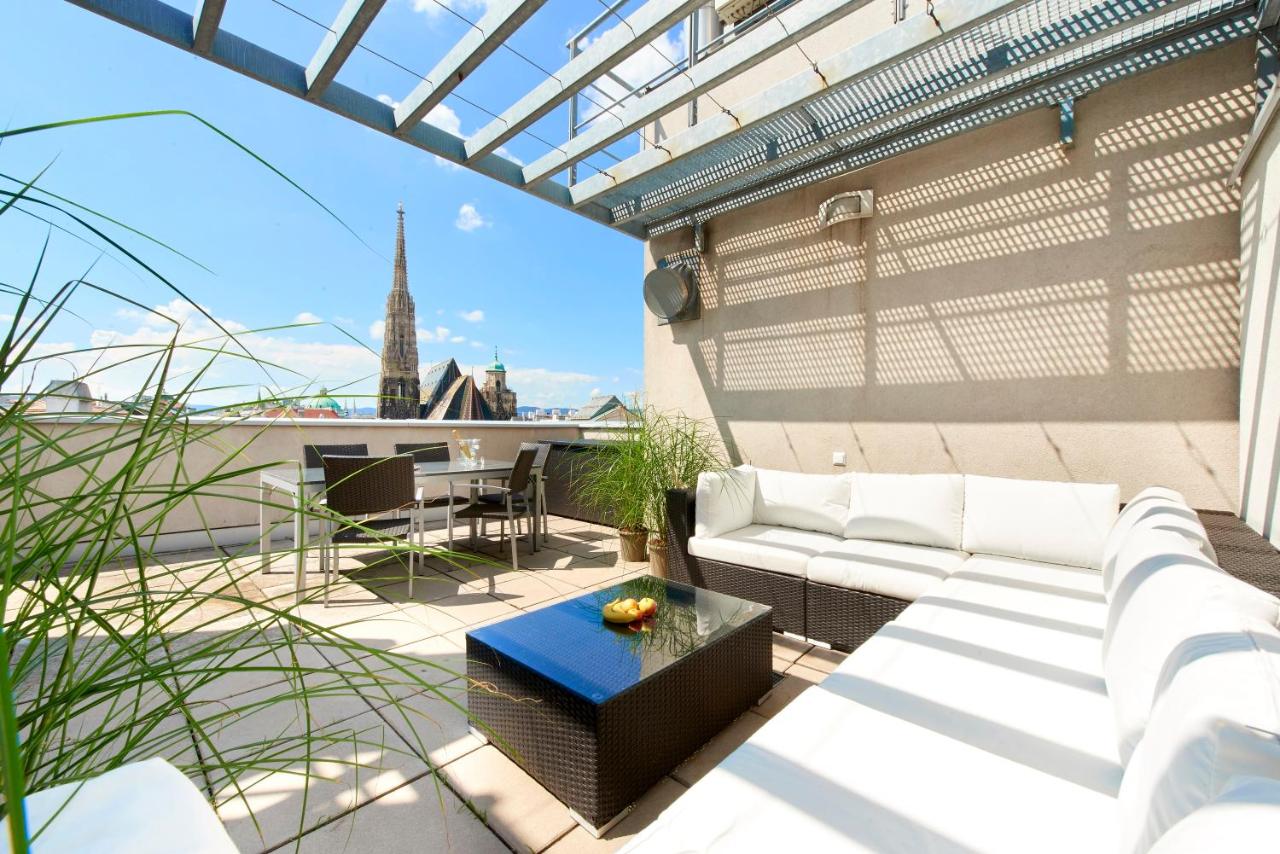 Upscale: Hotel Topazz and Lamée
If you love modern architecture and being in the heart of the city, then Hotel Topazz and Lamée are for you!
This option actually consists of two hotels that face each other across the street, with similar prices and features.
Hotel Topazz is a striking building with oval windows offering you a view of Innere Stadt.
Hotel Lamée is sleek and tall with a posh high-rise balcony for guests to enjoy.
Both places offer free WiFi, room service, air conditioning, and a prime location. They sit within walking distance of St. Stephan's Cathedral, Hofburg Palace, and the Vienna State Opera.
With their beautiful interiors and unique design, Hotel Topazz and Lamée are definitely the most wonderful upscale places to stay in Vienna!
Check Rates on Booking.com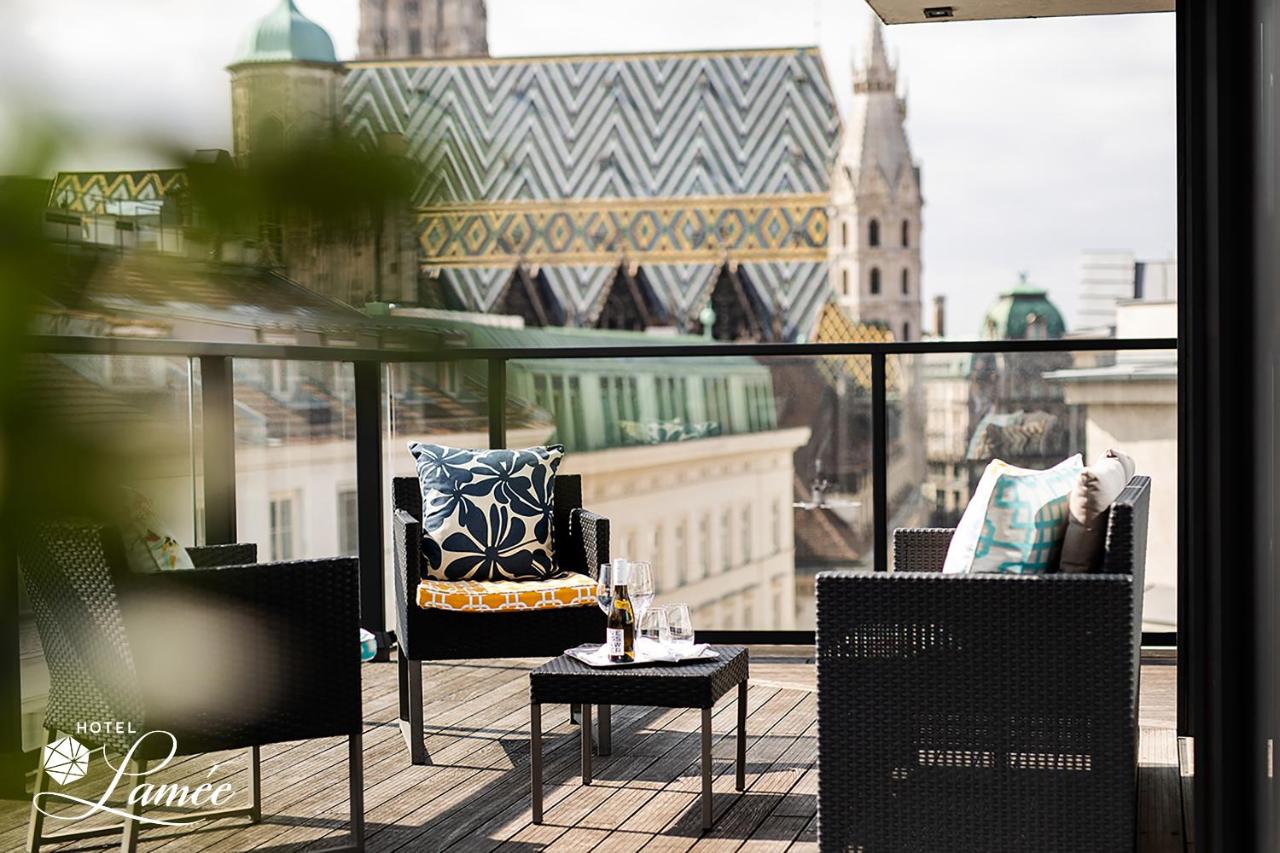 Leopoldstadt Is The Best Area In Vienna For Families
The district of Leopoldstadt is one of Vienna's main residential areas.
Leopoldstadt has a dark history, as it was named after Holy Roman Emperor Leopold I.
His hatred for the Jewish population at the time led to the expulsion of the Jewish community in the area during the 17th century.
The non-Jewish residents then changed the name of the town from its previous "Im Werd" to "Leopoldstadt" to honor Leopold I.
However, over the centuries, the Jewish population has come back to settle in the area. You can find Jewish staples like kosher and halal food in the Leopoldstadt market called Karmelitermarkt.
Centered between the Danube River and the Danube Canal, the second district is a unique area.
It is one of the larger districts in Vienna and makes for a peaceful space to unwind after a busy day of adventuring around the City of Dreams.
A fun fact about Leopoldstadt: It is said that the potato chip was invented here in 1920 at a restaurant called The Schweizerhaus, or "Swiss Hut."
Upsides: Good for strolling along the river in relaxing parks, well connected to the city center, fun activities, and great restaurants
Downsides: Not many hotels, but plenty of rentable private apartments. This is a very large district, so depending on where you are, it might be farther away from the city center than you wanted.
Best Places to Stay in Leopoldstadt Neighborhood
Affordable: Ibis Budget Wien Messe
Ibis Budget Wien Messe offers great affordable lodging in Vienna close to public transportation.
The property offers a 24-hour front desk, a buffet breakfast, vending machines, and a computer station.
The rooms are basic but cozy with a desk, TV, and private bathroom. This is also an adults-only hotel in Vienna.
Check Rates on Booking.com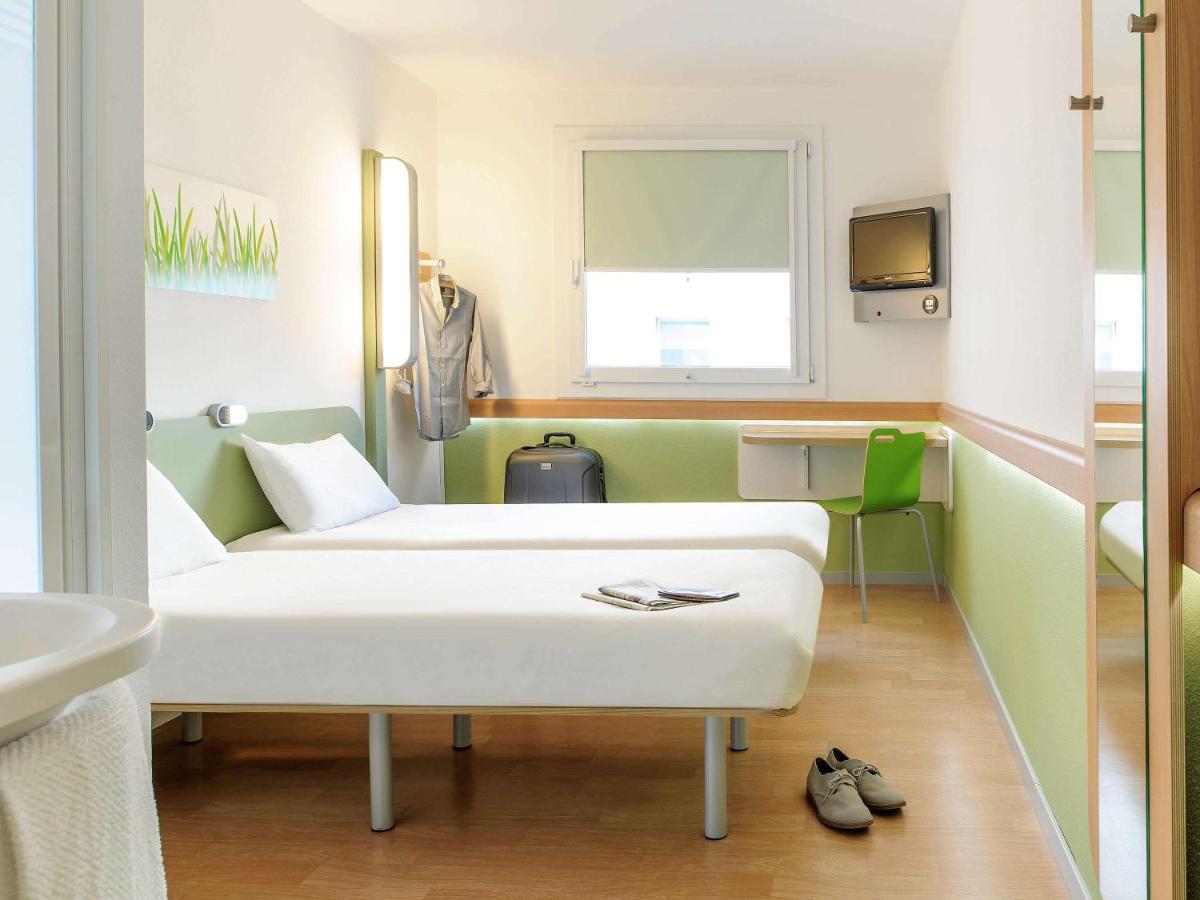 Mid-Range: Hotel City Central
This amazing hotel is just 10 minutes away from St. Stephen's Cathedral, making it right on the border between Leopoldstadt and Innere Stadt.
With comfy furnishings and a free buffet breakfast served every morning, Hotel City Central is not to be missed!
Take advantage of the great price and prime location for one of the best hotels in Vienna!
Check Rates on Booking.com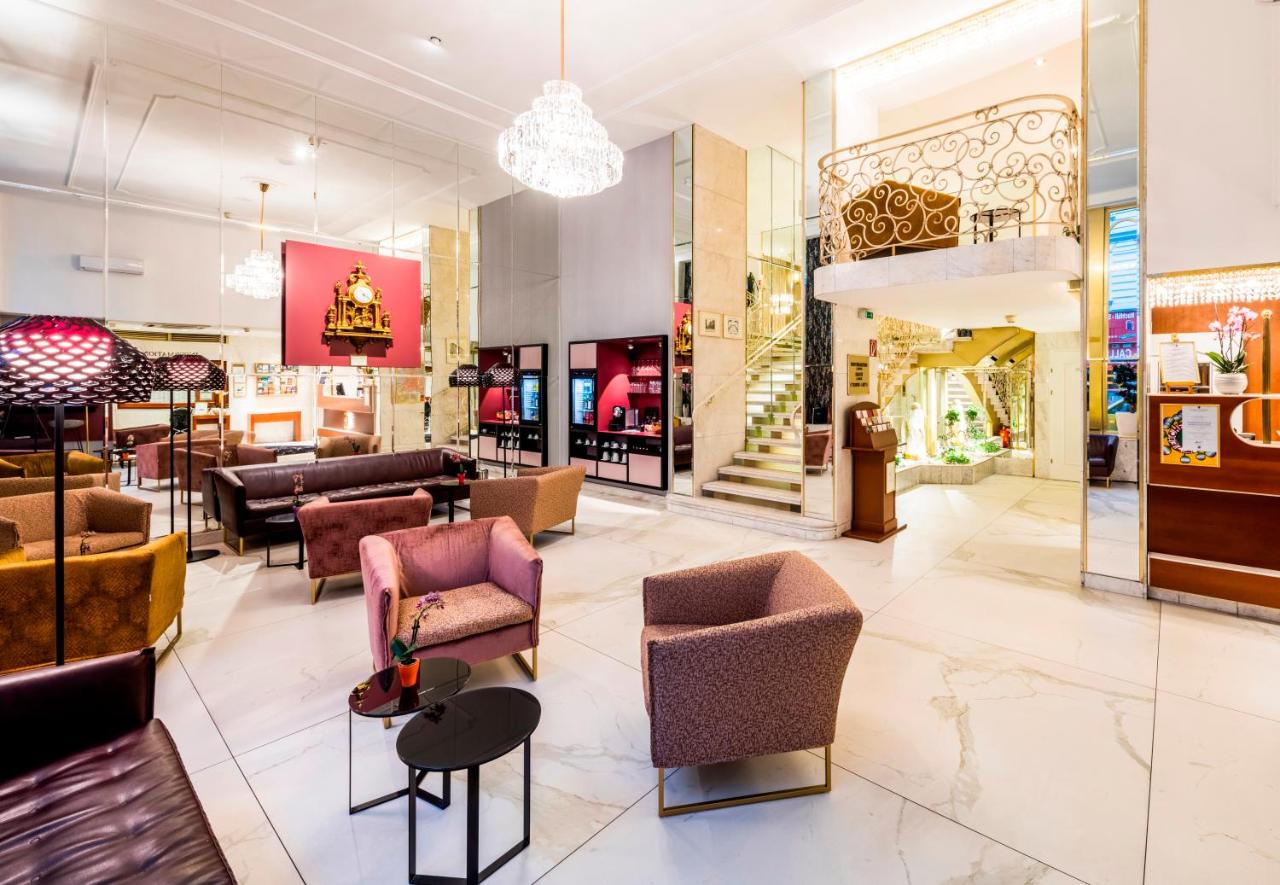 Upscale: Der Wilhelmshof
Of the many hotels in Vienna, Der Wilhelmshof will not disappoint!
This building is next to the giant Prater amusement park, right by the Ferris wheel, as well as two metro stops that take you to the city center within minutes.
Rooms are spacious with great décor and the staff will make you feel right at home.
Check Rates on Booking.com
Landstrasse is Where To Stay in Vienna On a Budget
Landstrasse is the third district of Vienna and dates back to the 1200s. If you find yourself thinking about where to stay in Vienna and want an area deeply rooted in history, this is for you!
It is said Richard I of England (also called Richard the Lionheart) was captured in Landstrasse in 1192 by Leopold V, Duke of Austria.
Richard was accused of murdering Leopold's cousin, Conrad of Montferrat, and was held for ransom for about two years.
Also tied closely to the roots of Landstrasse is the famed Belvedere Palace, which originated in 1697. Constructed in the Baroque style, you won't want to miss out on visiting this grand structure.
In this neighborhood, there's an endless amount of adventures to go on plus all sorts of sightseeing you're sure to enjoy.
Look out for the eccentric Hundertwasser House with its quirky layout and multi-colored exterior and take a breather in the picturesque Botanical Garden at the University of Vienna.
This is considered the best part of Vienna to stay on a budget since it is so residential.
Upsides: Home of the iconic Belvedere Palace and other famous historical sights, lots of options for cheaper places to stay in Vienna as it is a large district, close to the city center, very accessible with public transportation.
Downsides: In such a large area, you could get lost more quickly. Some areas in Landstrasse are more expensive than others, making it difficult to pinpoint the best places to stay here.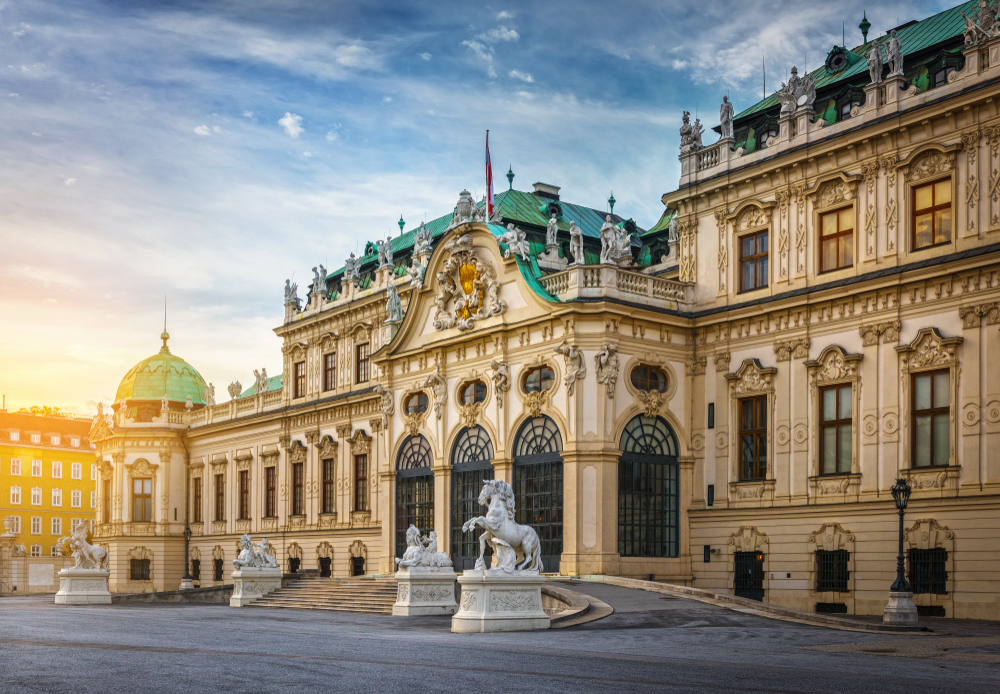 Best Hotels in Landstrasse
Affordable: Hotel Urania
The family-run Hotel Urania is in a great location near the Danube River, the Hundertwasser House, and public transportation.
This hotel is perfect for budget travelers but you will feel as if you are staying in the lap of luxury with gorgeously decorated rooms.
Each room is spacious and even has a unique theme such as Roman, Japanese, or Art Nouveau.
Check Rates on Booking.com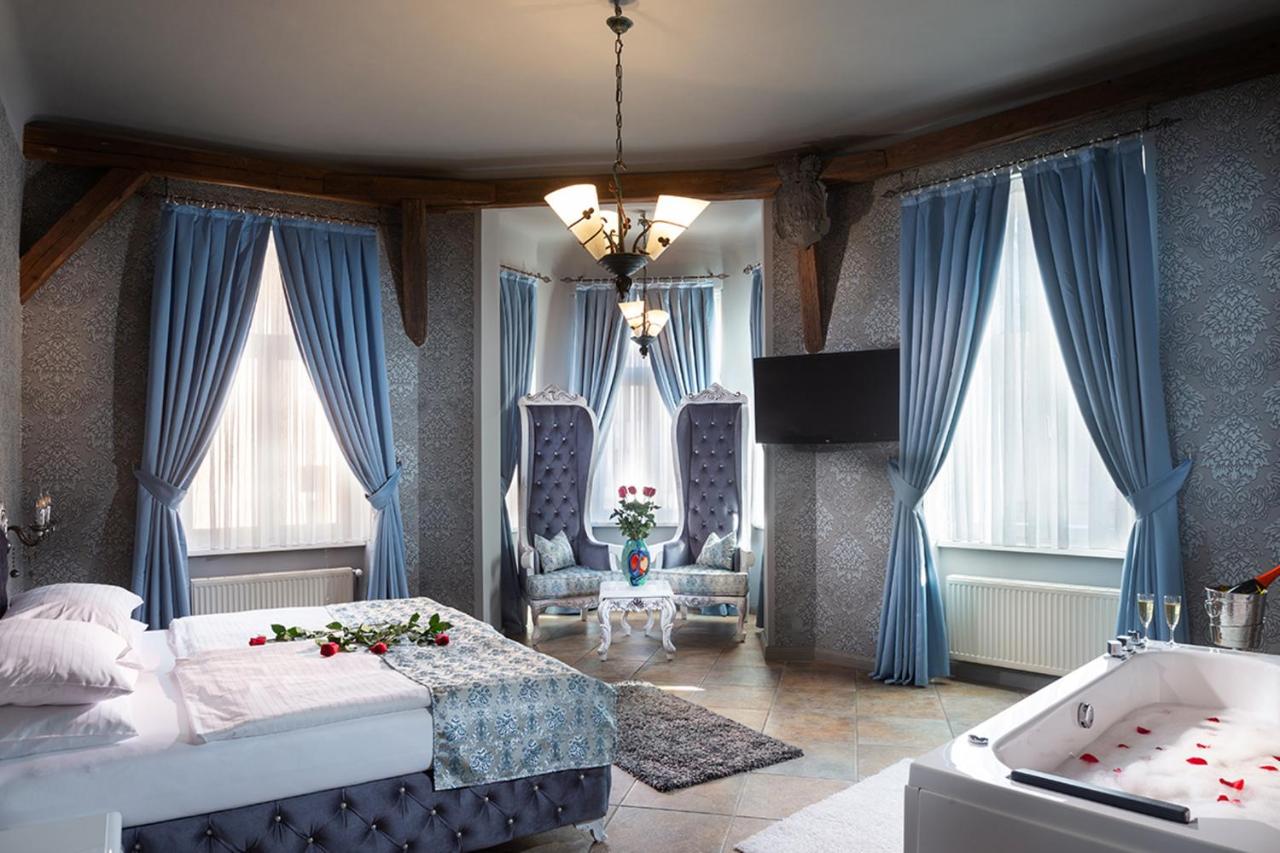 Mid-Range: Ruby Sofie Hotel Vienna
This hotel comes with a fantastic location! The Hundertwasser House is three minutes away and the famous sights in Innere Stadt can be easily reached in a 15-minute walk or even faster through the nearby metro stations.
Rooms are air-conditioned with extra-long beds, and some rooms have vintage furniture from the building's past as a former concert hall.
The Ruby Sofie sure seems like one of the coolest hotels in Vienna!
Check Rates on Booking.com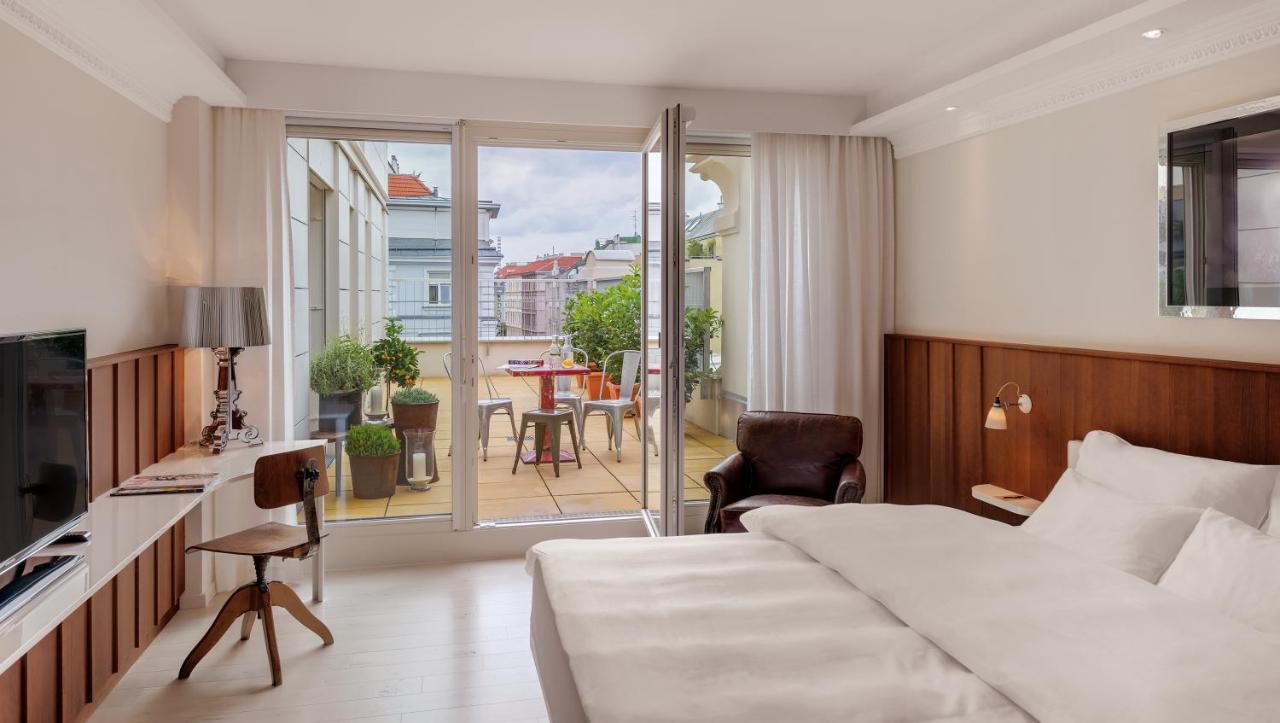 Upscale: InterContinental Wien, an IHG Hotel
InterContinental Wien is one of the best luxury hotels in Vienna, Austria.
It is located near Stadtpark, the Innere Stadt district, and public transportation.
You will love the state-of-the-art fitness center with a sauna, a steam bath, personal fitness coaches, face and body treatments, and more!
The Restaurant Parlor serves Viennese cuisine while Café Vienna has coffee, tea, and pastries. For a drink or live music, head to the Intermezzo Bar.
The rooms are large with comfy beds, flat-screen TVs, and city views!
Check Rates on Booking.com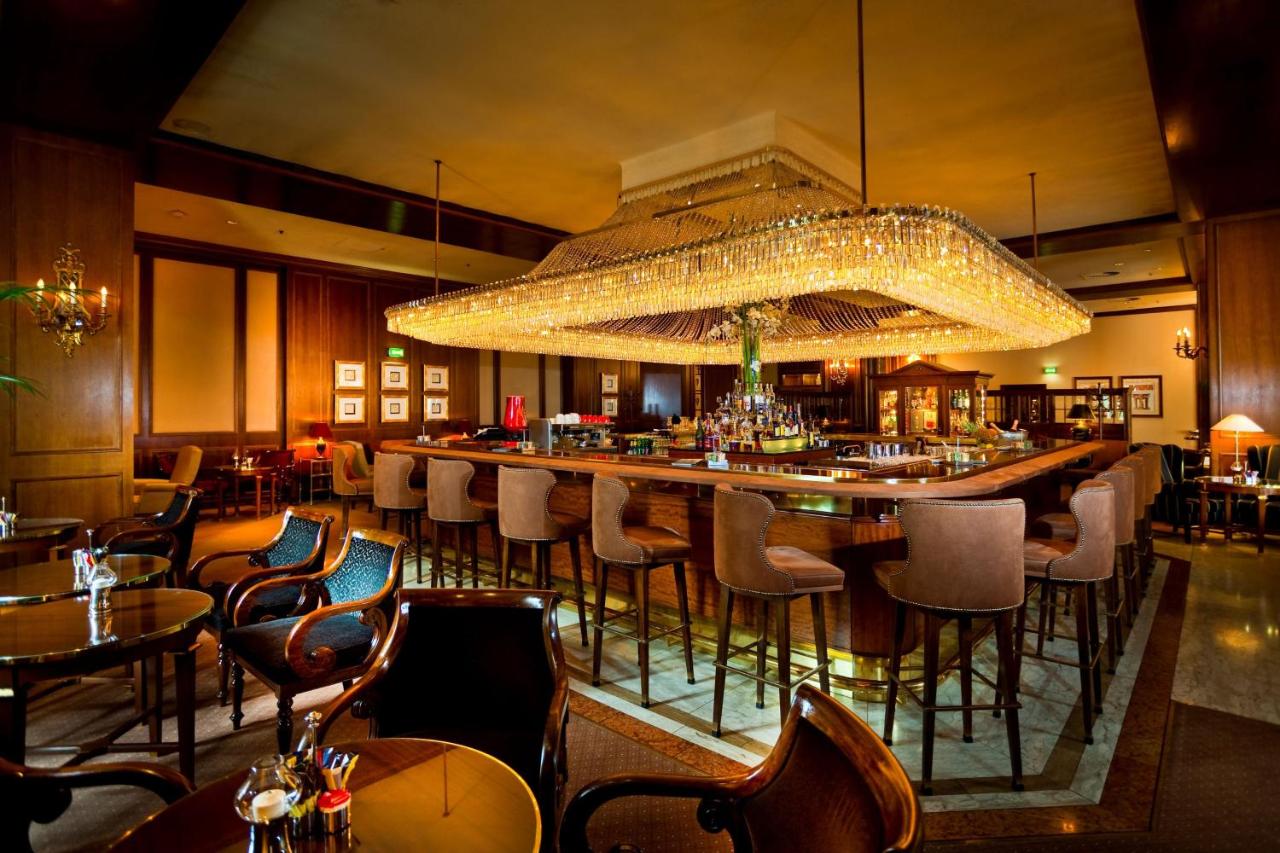 Wieden is the Best Neighborhood in Vienna For Nightlife
The next district of Vienna is a tiny sliver of the city called Wieden. This is a very nice neighborhood, with great areas to walk around and take in the animated atmosphere around you.
There are many activities to do in Wieden, such as visiting the famous Baroque Karlskirche Church (St. Charles Church).
Believe it or not, this church was built in response to the Black Plague that swept through central Europe in the 18th century.
While the plague was renowned for killing half of Europe's population, Austria wasn't as affected by it until around the late 1600s to the early 1700s.
The Holy Roman Emperor at the time, Charles VI, made a vow to build a church dedicated to St. Charles Borromeo (known for his care of plague victims) if Vienna was spared.
So as the plague passed, Karlskirche Church was born. You can see this beautiful building for yourself and learn more about its history in one of the best locations in Vienna!
Also in this district are fantastic multicultural markets like the Naschmarkt, the most popular market in Vienna that originated in the 16th century.
It contains hundreds of food options like sausages, cheese, wine, fresh fruit, sushi, kimchi, and more.
Wieden is truly a great place to check out when researching where to stay in Vienna, Austria.
Upsides: Very close to the city center, beautiful architecture and fun activities like the Wien Museum.
Downsides: A small district, might be a little more crowded than the other districts outside Innere Stadt due to its small size and prime location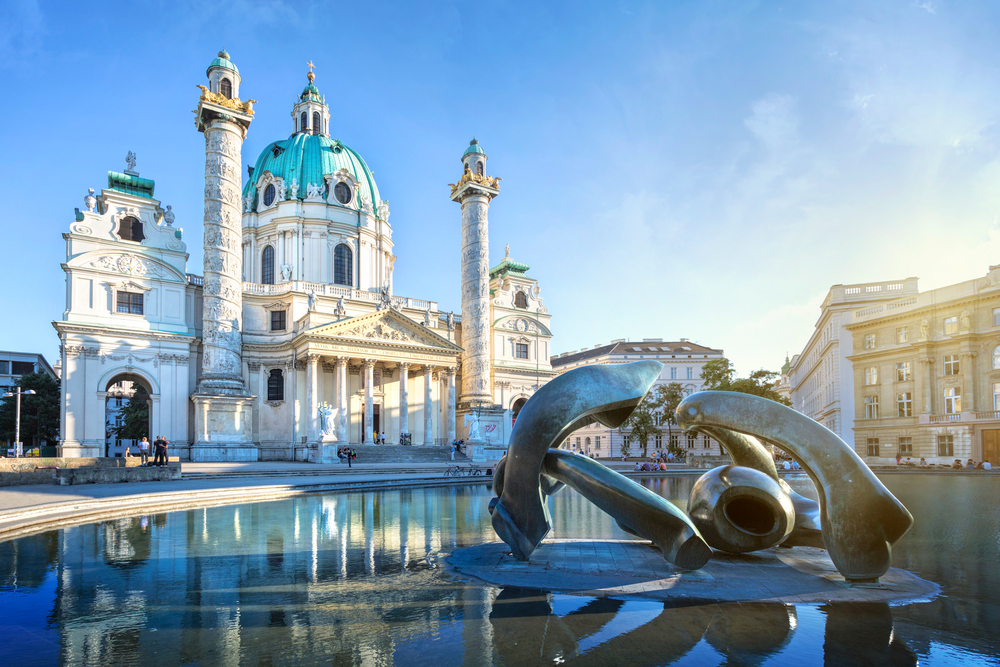 Best Hotels in Wieden Area
Affordable: Wombat's City Hostel Vienna Naschmarkt
Hostels are a great way to save money for travelers on a budget. At Wombat's City Hostel, you can book a bunk in a dorm room or a private room.
This property has a bar, a snack bar, vending machines, a shared kitchen, and a great lounge area. There are also big windows with city views.
Check Rates on Booking.com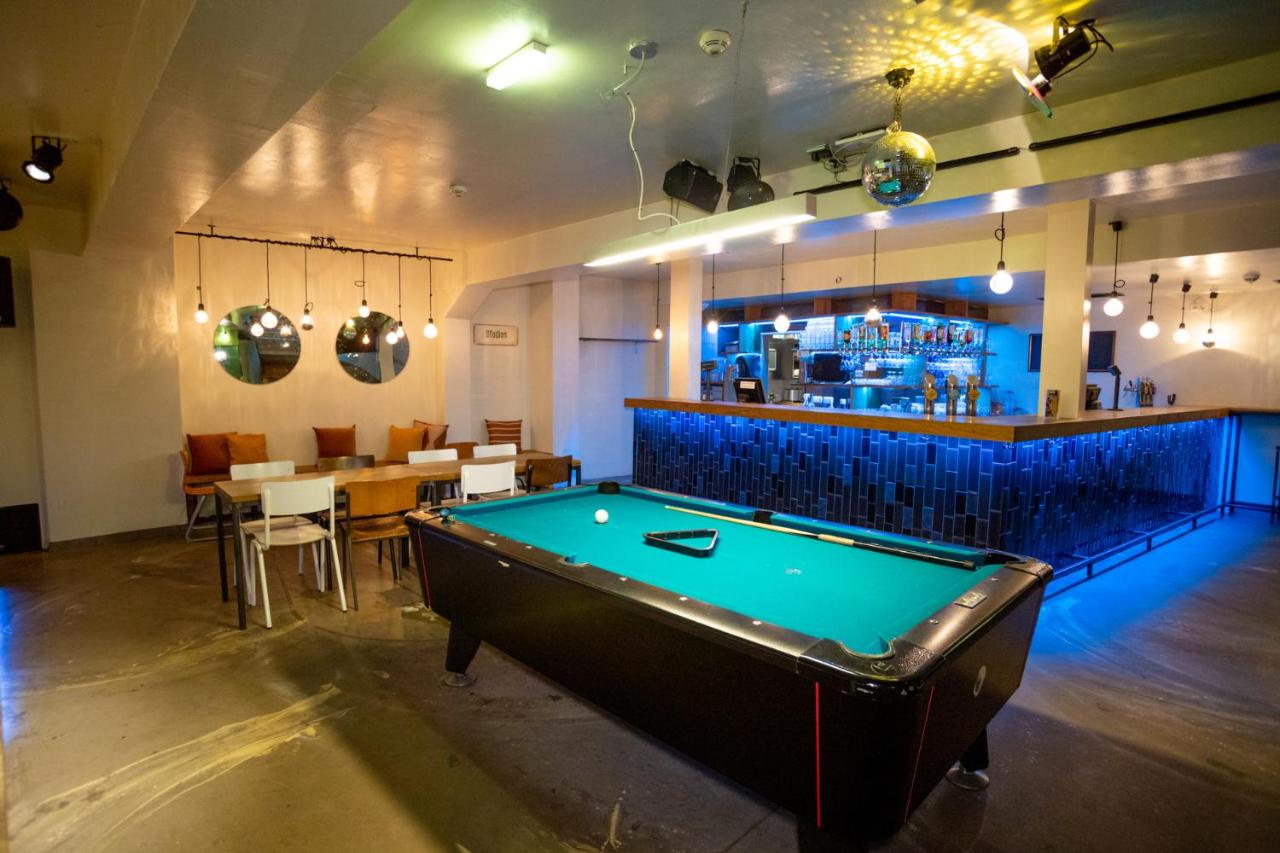 Mid-Range: MSQ Belvedere
If you want a private apartment in Vienna, MSQ Belvedere is a great choice. With a double bed and a sofa bed, up to four guests can stay here.
The full kitchen will allow you to cook your own meals. There is also a flat-screen TV with streaming services.
You'll be close to the Belvedere Palace, the Museum of Military History, and public transportation.
Check Rates on Booking.com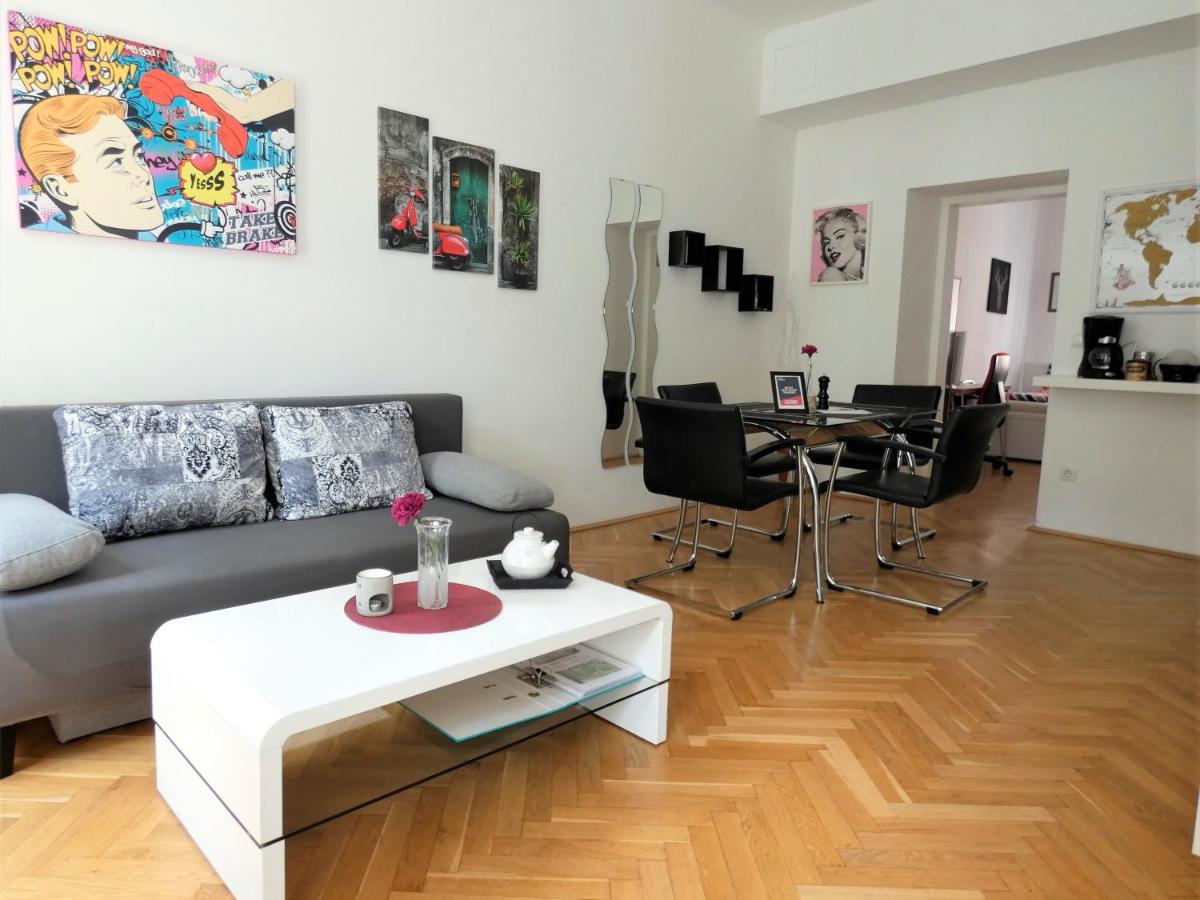 Upscale: Hotel Erzherzog Rainer
Hotel Erzherzog Rainer is a traditional Viennese hotel dating back to 1913.
It is located in a trendy area near many great restaurants and bars as well as public transportation.
The property's restaurant, Wiener Wirtschaft, features Viennese dishes and Austrian wines, perfect if you want to try local food. There is also a great breakfast buffet each morning.
The rooms are comfy and cozy so you will feel right at home.
Check Rates on Booking.com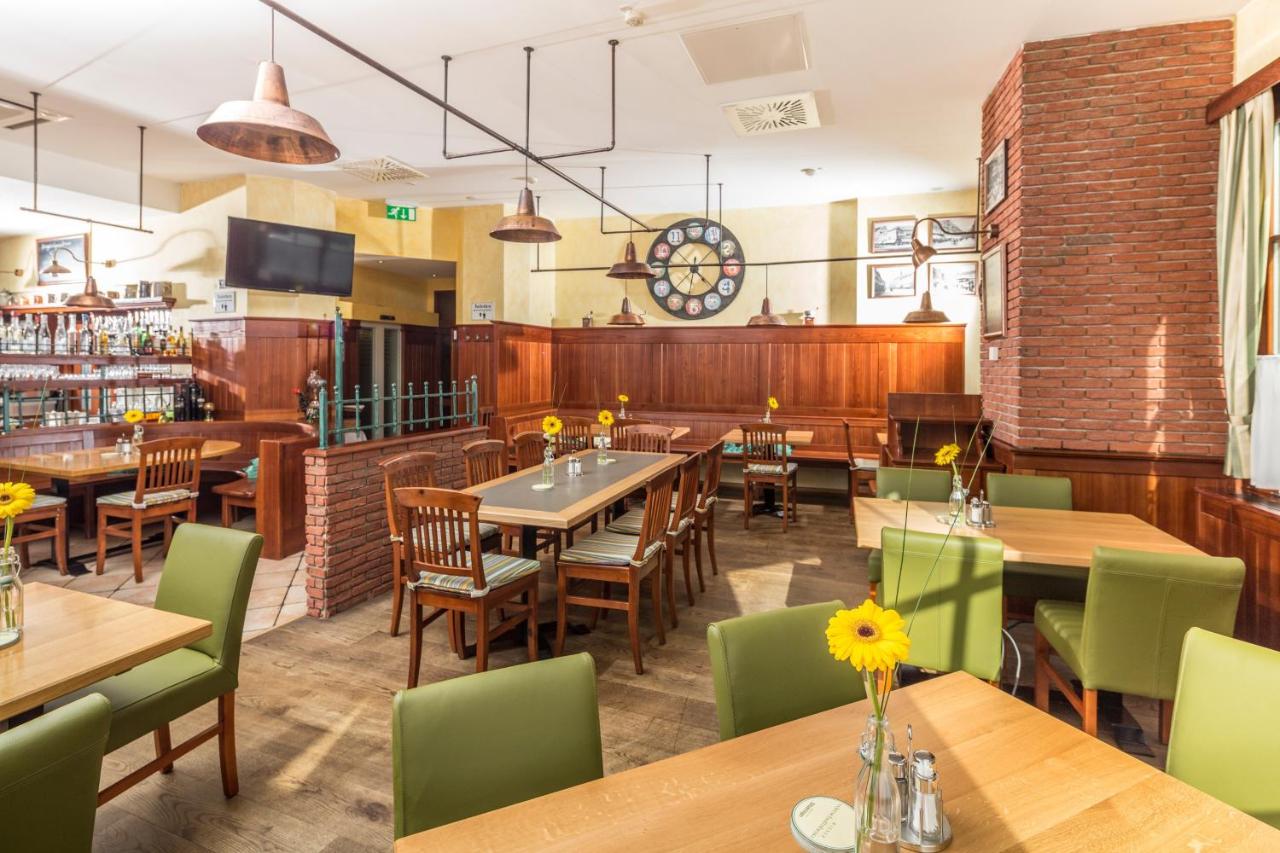 Margareten: The Quiet Area in Vienna
Hate paying more money for a good location? Margareten is perfect for you!
Margareten is the closest you can get to the heart of Vienna but for overall cheaper prices.
You won't be in the exact center of the city, but you will save a pretty penny and still get to enjoy the great cultural sights of Vienna.
Margareten has roots in art and design, as it was originally an artisan district but eventually gave way to house the growing middle class in the 19th century.
If you choose to stay here, you'll enjoy seeing the great architectural details on all the lovely buildings and glimpse some fun shops as you go about your day.
Upsides: Best location for the cheapest price, easy transportation to the city center, near the beautiful Schönbrunn Palace
Downsides: Not a lot of historic sightseeing is in the immediate area, farthest district from the city center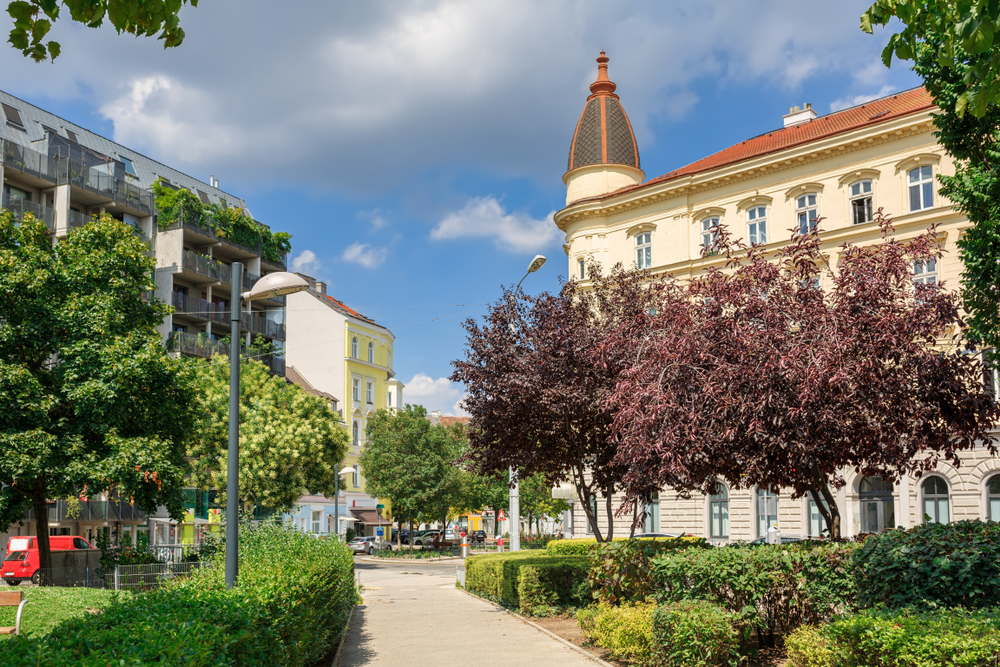 Best Margareten Area Hotels
Affordable: Pension am Wienfluss
This guesthouse has a great central location and the best price to match!
Pension am Wienfluss is surrounded by fun things to see and do, like the Vienna State Opera, Albertina Museum, Karlskirche, and more.
If you choose to stay here, you definitely won't miss out on all the excitement during your stay in Vienna!
Check Rates on Booking.com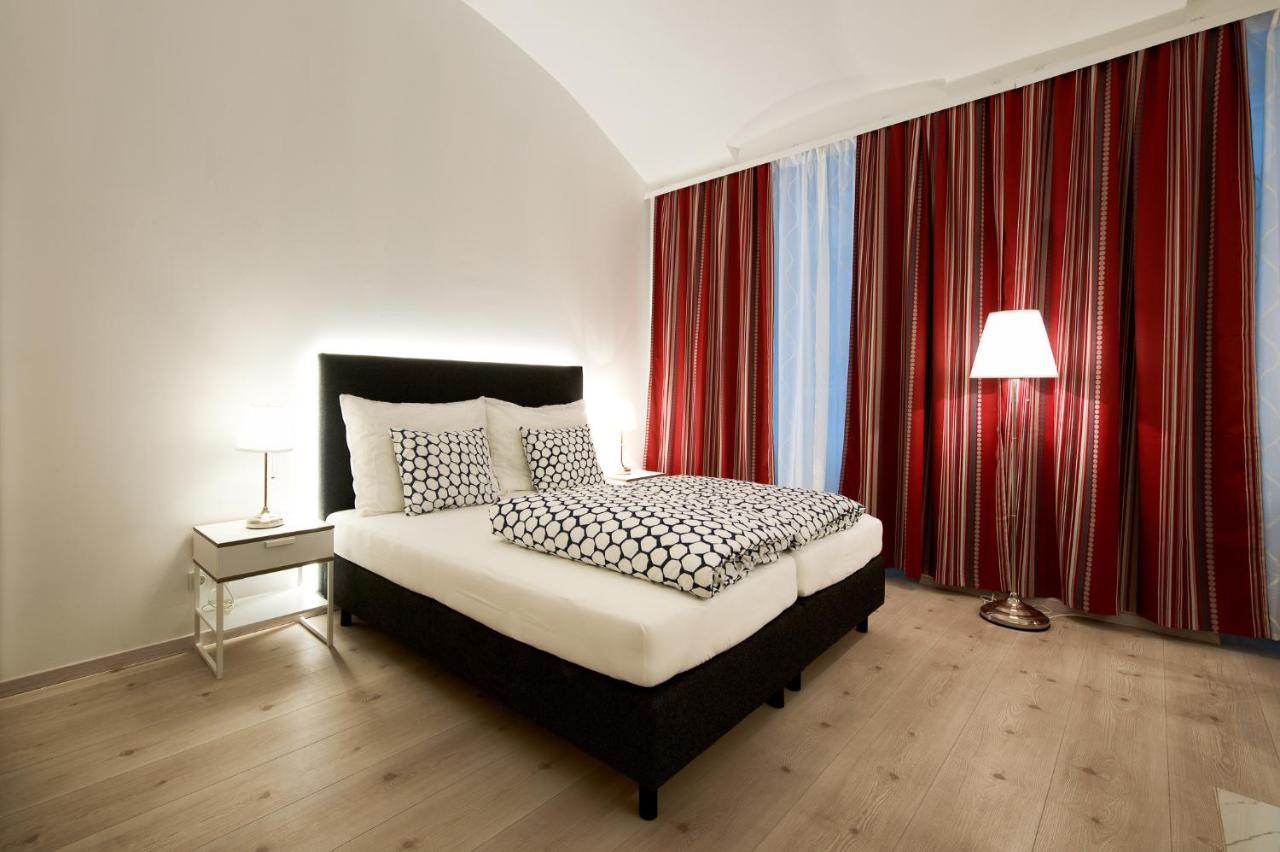 Mid-Range: Austria Trend Hotel Ananas Wien
Another great budget option for hotels in Vienna, the Austria Trend Hotel Ananas Wien has its own restaurant, gift shop, and a hair salon.
It's close to Naschmarkt, the Mariahilferstrasse shopping street, and guests can also access a bike trail right next to the hotel.
Best of all is the price! Make sure to review this place later as you build a list of places to stay in Vienna!
Check Rates on Booking.com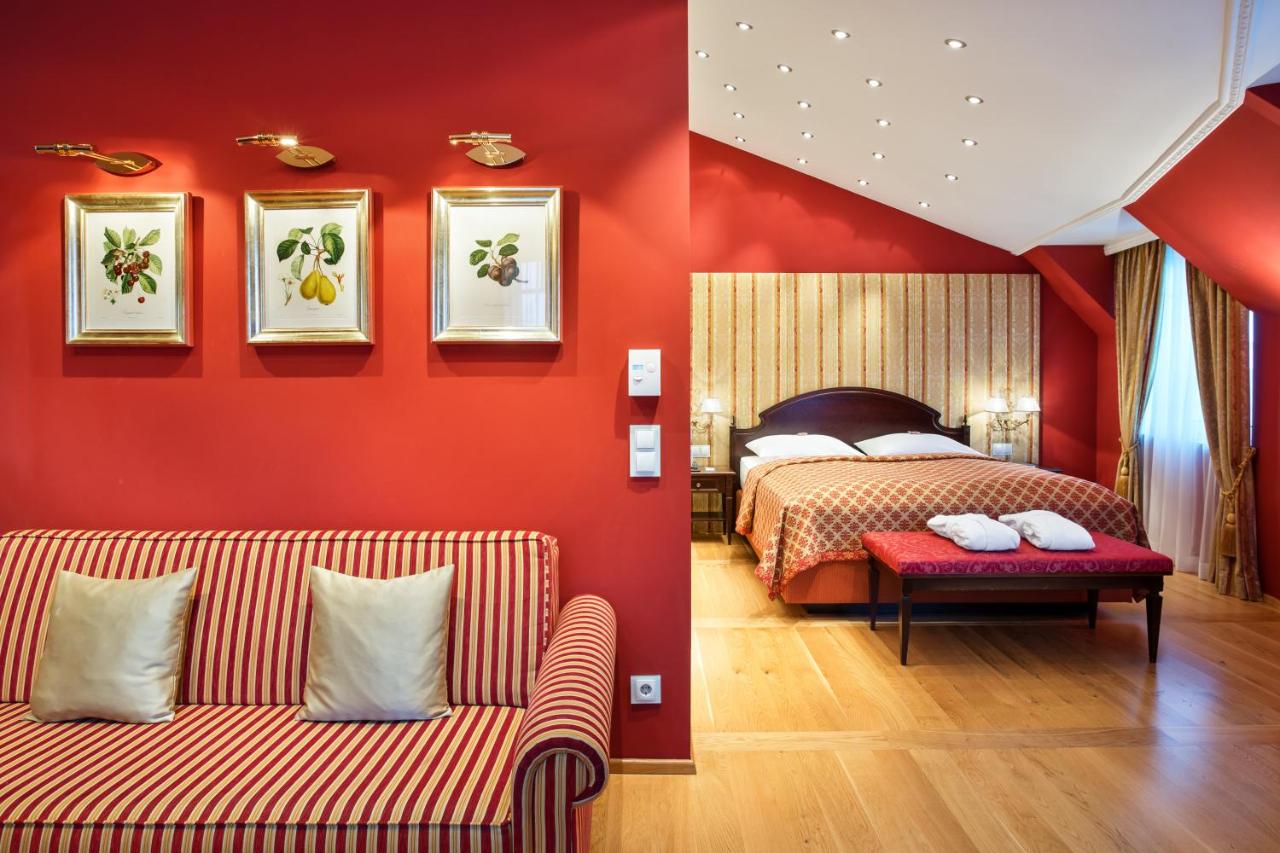 Upscale: Holiday Inn Vienna City
Bordering Wieden, the Holiday Inn Vienna City in Margareten is a good choice for those who like to ditch tourists.
With a courtyard dining area, fitness center, and tasteful décor, this hotel can suit everyone's needs.
The Holiday Inn is near Naschmarkt and a fun shopping square. You can take the metro into the city center in minutes.
Check Rates on Booking.com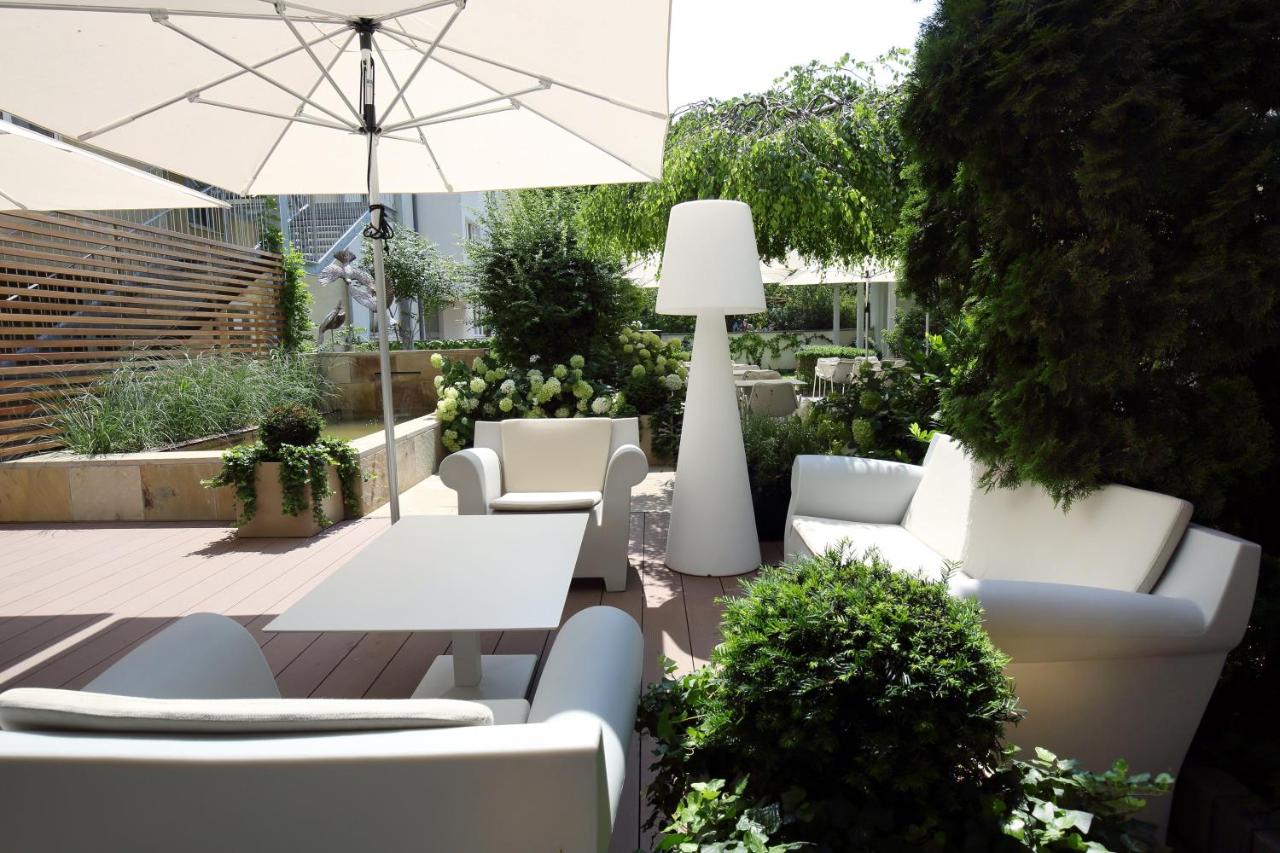 Mariahilf is the Best Neighborhood for Shopping and Dining
Mariahilf is a great destination for all your shopping needs. If you're in the mood for some serious shopping, Mariahilferstrasse is the place to go.
The long strip of storefronts is perfect for any shopper, and there are also independent stores and vintage boutiques on the nearby streets that prove to be hidden gems for anyone around.
Mariahilf also borders a section of Wieden where the Naschmarkt is located. If you want to visit the Naschmarkt market, you can do so from Mariahilf!
If you get tired of shopping or want something fun to do, then visit the unusual Haus Des Meeres, an old Nazi gun tower that was transformed into an aquarium.
Mariahilf has plenty for you to do and is a fantastic option for where to stay in Vienna!
Upsides: A historically significant district, lots of shopping and dinning options
Downsides: While there is plenty to see and do here, it is still a little far from the city center. Some of the shops might be a little expensive, so keep an eye on how much money you plan to spend.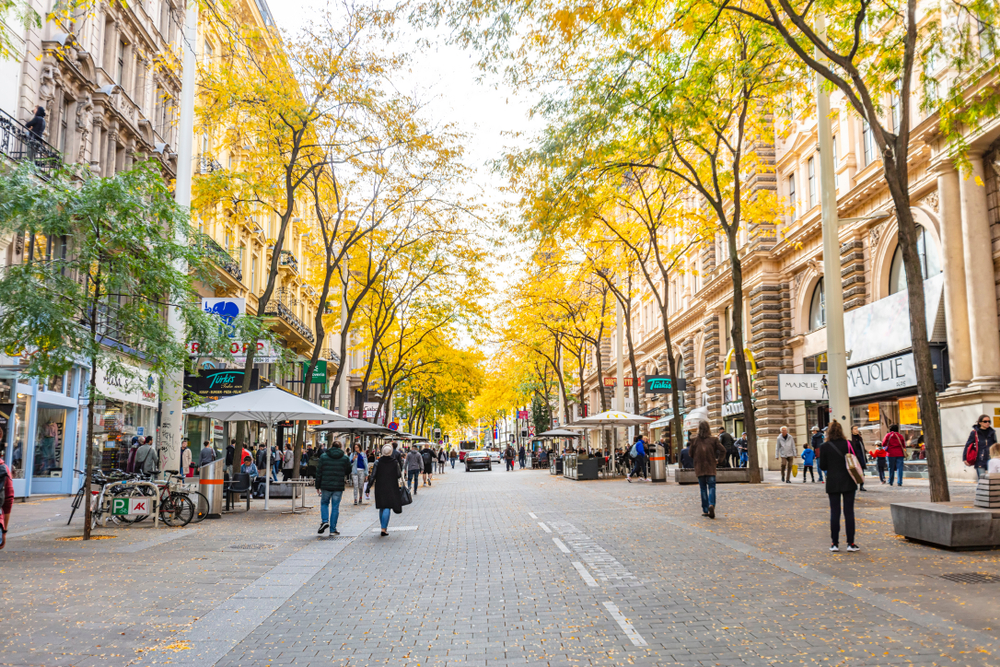 Best Places to Stay in Mariahilf
Affordable: Pension Wienderland
This bed and breakfast is situated near the Haus de Meeres Aquarium, Mariahilferstrasse, and the Leopold Museum.
With vibrant décor, delightful street views, and an amazing price, Pension Wienderland could be one of the perfect places to stay in Vienna!
Check Rates on Booking.com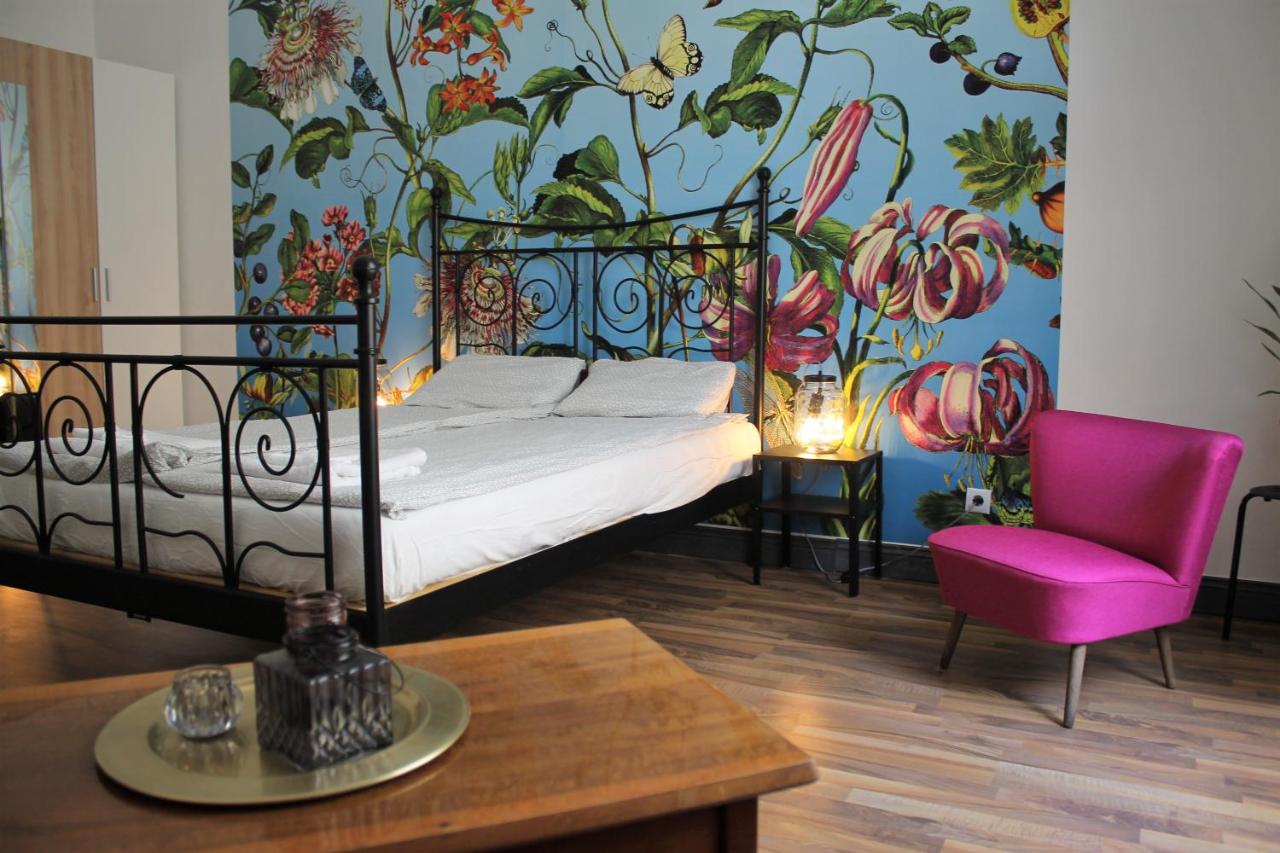 Mid-Range: Austria Trend Hotel Anatol Wien
If you're a serious shopper, you'll definitely want to stay here, as Austria Trend Hotel Anatol Wien is steps away from Mariahilferstrasse!
Enjoy comfortable lodgings, a great location, and a friendly staff as you enjoy your days in Mariahilf.
The property has a 24-hour bar. You will also enjoy the tasty buffet breakfast!
Check Rates on Booking.com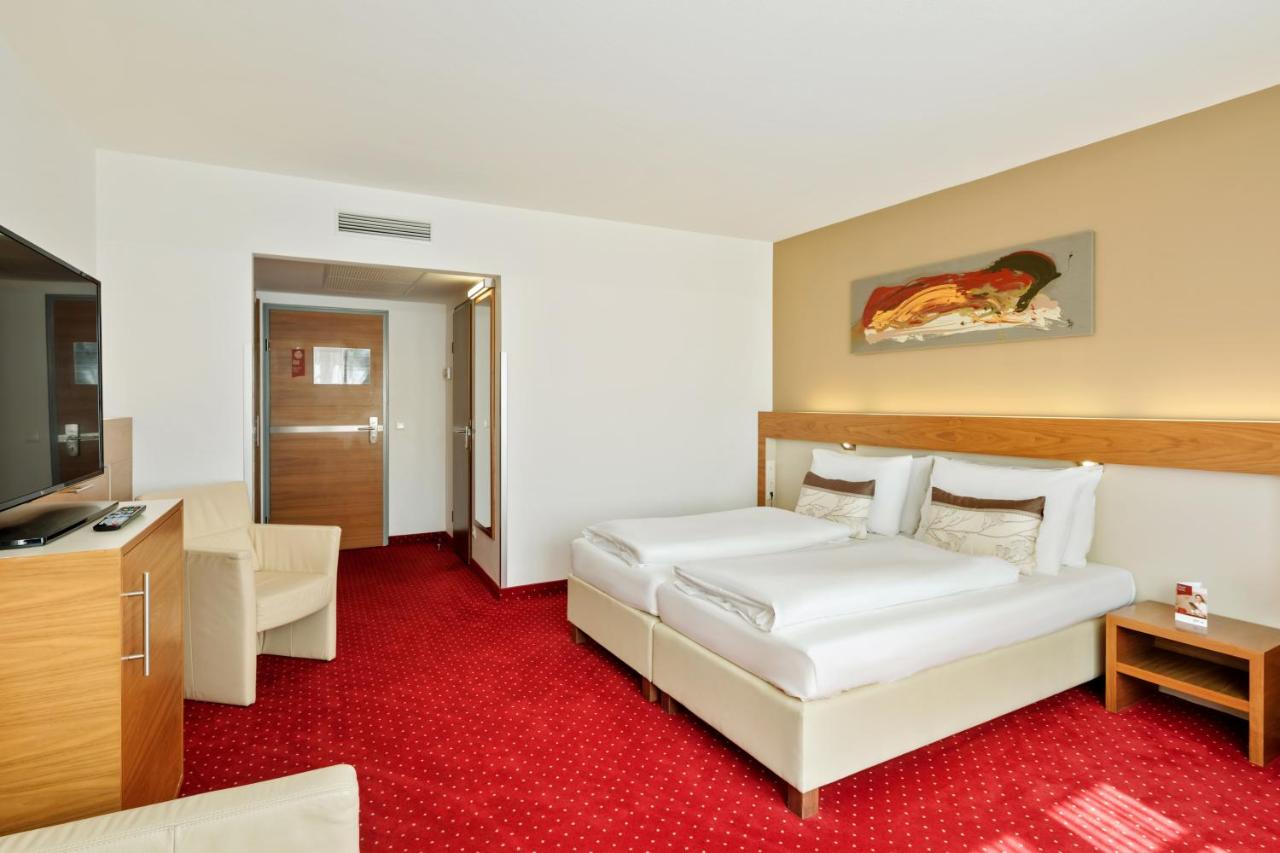 Upscale: Hotel Mocca
Hotel Mocca is very close to the fun-filled Haus de Meeres Aquarium and Mariahilferstrasse.
Rooms come with great city views, flat-screen TVs, free WiFi, and more!
This is a wonderful, upscale hotel in Vienna with all the expected amenities and a wonderful location. If you love Mariahilf, Hotel Mocca could be just for you!
Check Rates on Booking.com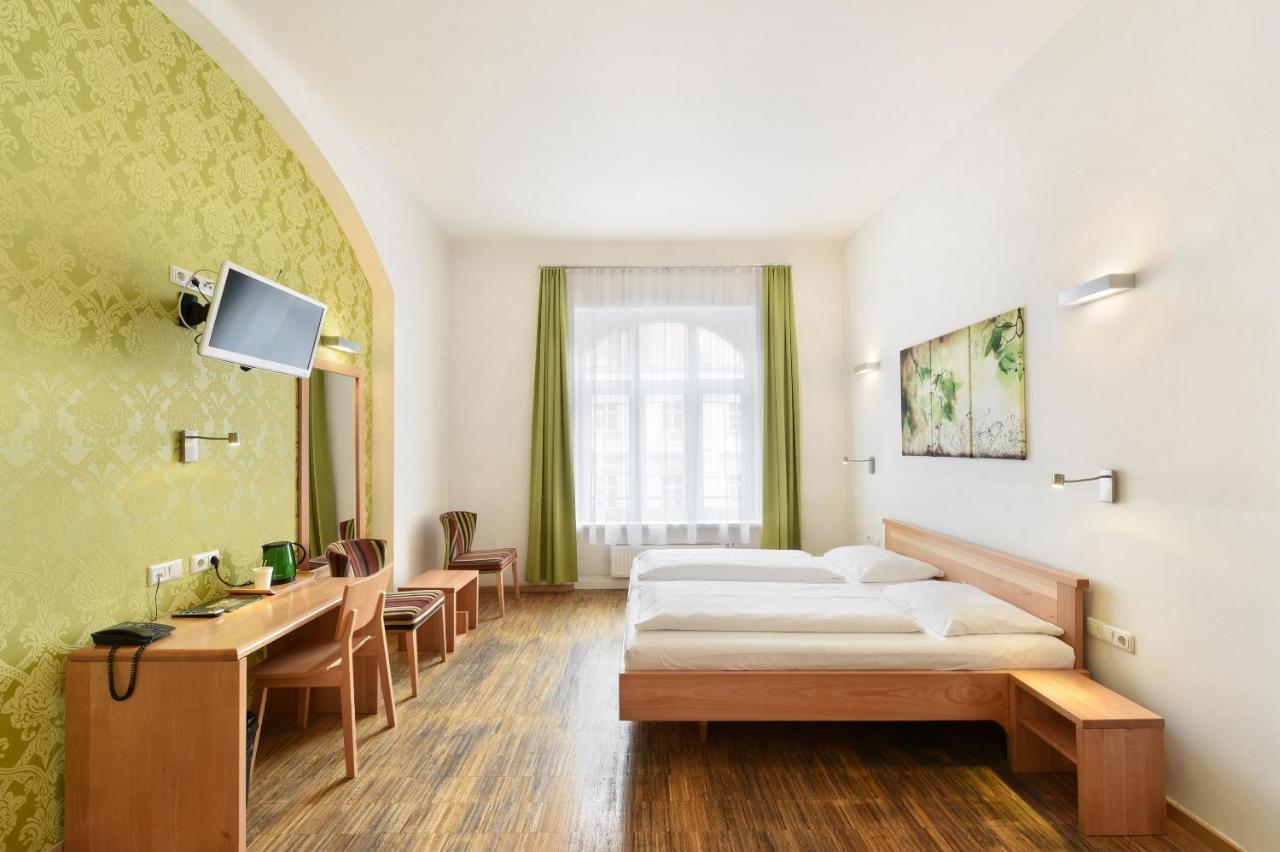 Neubau is the Coolest Place to Stay in Vienna
Neubau is a great district for creatives and intellectuals, as well as those who enjoy frequenting impressive art galleries and engaging museums.
This district is home to the massive MuseumsQuartier, an art and culture complex.
Built in the 18th century, what was once the Imperial Stables of Vienna is now a series of buildings split into different museums and galleries.
You can see examples of fine art, architecture, music, fashion, literature, dance, photography, theater, and more.
The MuseumsQuartier is perfect for all ages and will delight all who choose to visit the exhibits here!
Another fun thing to do in Neubau is walking Neubaugasse Street, lined with all sorts of different shops.
You can find stores specializing in furniture or antiques, independent boutiques with great window displays, charming shops with vintage clothing, and even record stores selling classic vinyls.
Neubau has streets built for fun walks through the city, perfect for spotting the best restaurants and quaint cafes. There is also unique street art that pops up on every other building.
Upsides: Picturesque scenery at every turn, fun activities for all ages, only 12 minutes from the city center
Downsides: As an up-and-coming trendy neighborhood, prices in Neubau are rising. Depending on where you shop, goods for sale are often very expensive.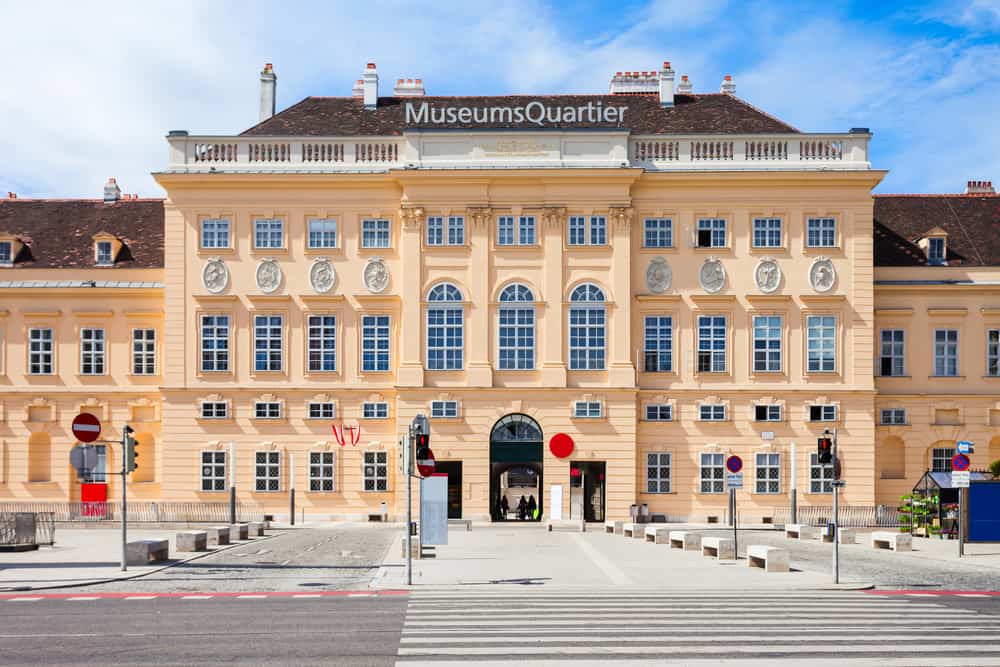 Where to Stay in Neubau Neighborhood
Affordable: Pension Pharmador
This hotel might have the best staff out of all the best hotels in Vienna!
They give guests free maps of the city and excellent recommendations on nearby restaurants and activities.
You can also conveniently book city tours or opera tickets within the hotel.
The Pension Pharmador truly sets an example as one of the most friendly places to stay in Vienna.
Check Rates on Booking.com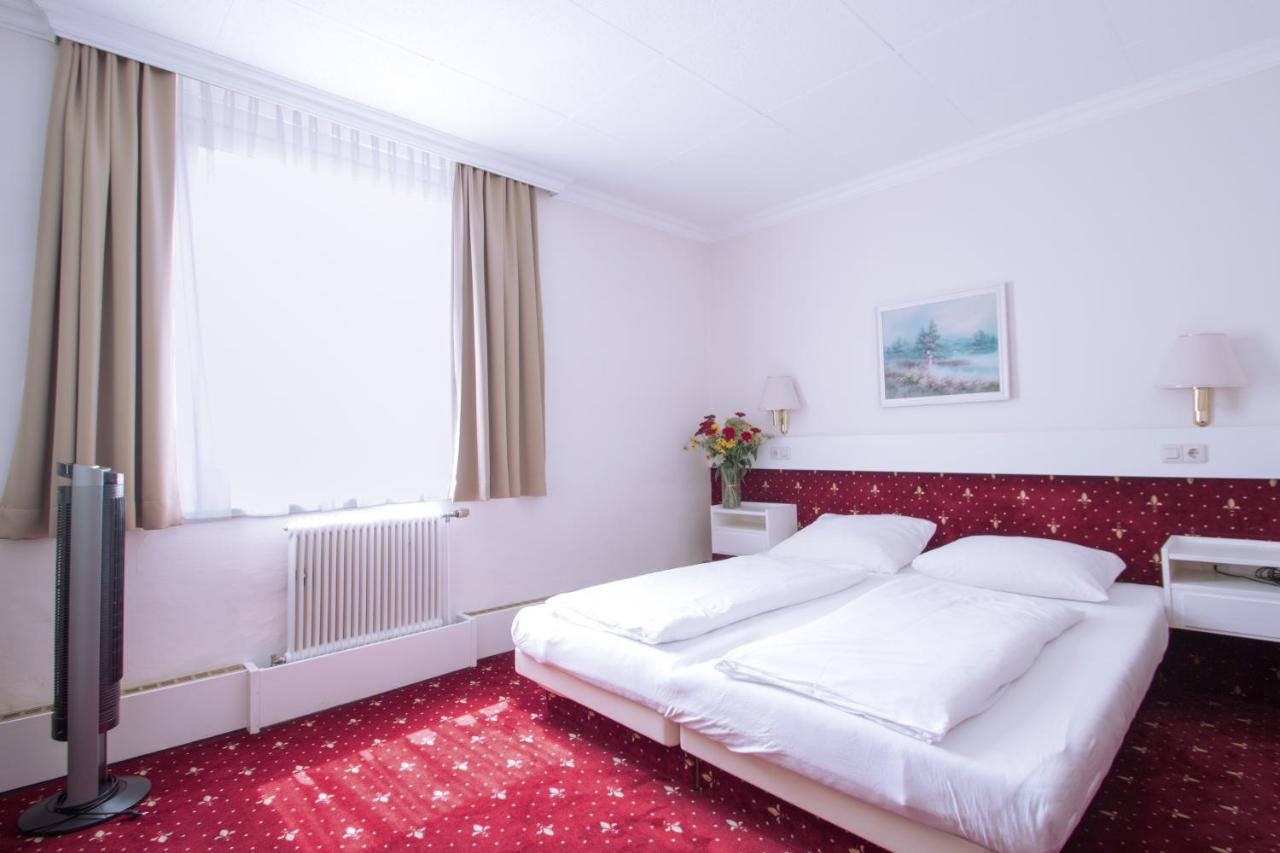 Mid-Range: Max Brown 7th District
With a stylish yet cozy design, Max Brown 7th District is near the Natural History Museum and the MuseumsQuartier.
A buffet breakfast is served every morning and private parking is available for guests who need it.
Enjoy walking through the pretty streets and seeing all Neubau has to offer as you go about your day, after a good night's sleep in Max Brown 7th District.
Check Rates on Booking.com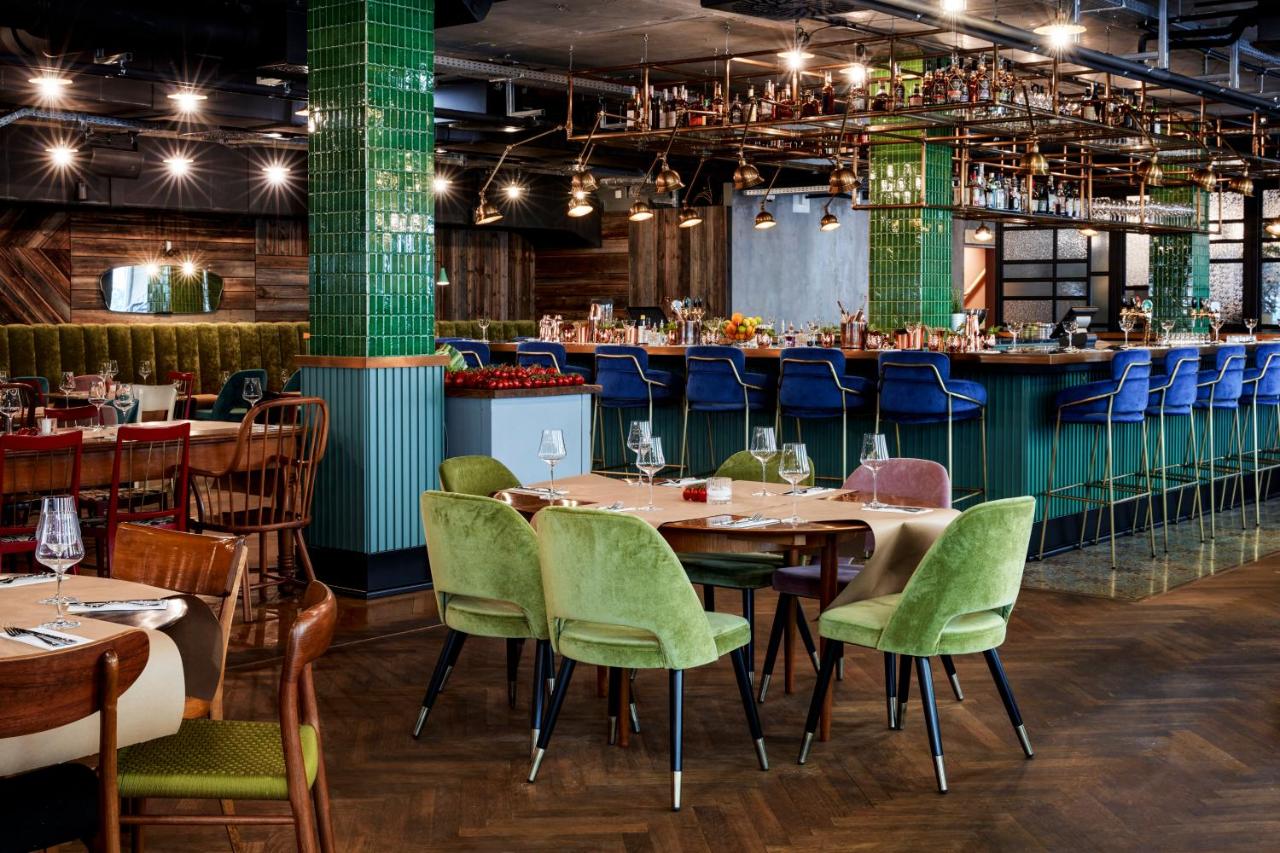 Upscale: Rosa Linde Comfort B&B
The lovely units at this complex feature beautiful furniture and designs.
Neubaugasse is just a quick 5-minute walk away and the MuseumsQuartier is just 7 minutes away.
Metro stations are also nearby, providing direct connections to the city center.
With such spotless, pleasing rooms, Rosa Linde Comfort B&B is sure to be one of the most delightful places to stay in Vienna!
Check Rates on Booking.com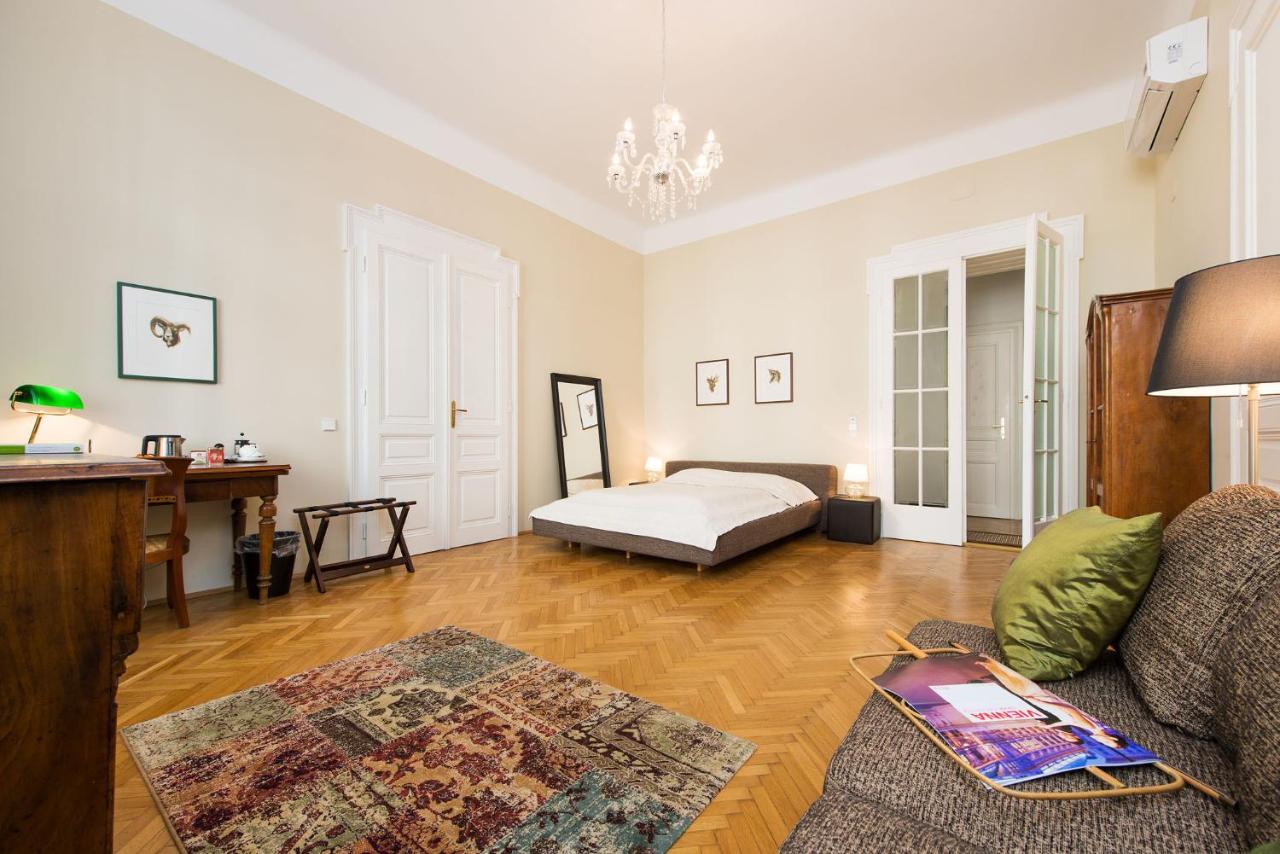 We hope you enjoyed this post on where to stay near Vienna!
No matter what district you choose to stay in or wherever you decide to go sightseeing, Vienna has something for everyone.
Let us know what you think of all these amazing places to stay in Vienna and what district you love the most!
Next, check out the best things to do in Austria!