Are you looking to make sure your Paris packing list is complete before you head to the city of love? If you are looking for a detailed list of what to wear in Paris, you might have stumbled into the wrong article.
Instead, we are here to make sure you do not forget the most important things when packing for Paris.
Planning your trip to Paris last minute?
Make sure to book your hotels and tours in Paris in advance to ensure availability! Here are our top picks for your trip!
Top experiences and tours in Paris:
1-Hour Seine River Cruise (Super fun/affordable! We loved it!)
Hop-On Hop-Off Bus Tour (Great way to see the city)
Tickets you MUST book in advance:
Top Hotels In Paris:
Hôtel des Arts Montmartre (Good location and moderate price)
Le Katorze Hôtel (Budget option with 4 star rating)
Hôtel D'Aubusson (Luxury central location with pool!)
We have been to Paris countless times, and it is one of our most beloved cities to travel to, so we wanted to offer some advice and insight to those of you who may be traveling to the city lights and might feel a bit stressed out in regard to packing for Paris.
We are here to make sure you have packed everything you may need for your traveling adventures, so whether you are traveling to Paris in the winter or summer, or if you are spending days at Disneyland Paris and hours at the Louvre, we want to make sure you are well prepared. Don't stress about packing! Below we've listed 10 of the most important things to add to your bag when packing for Paris.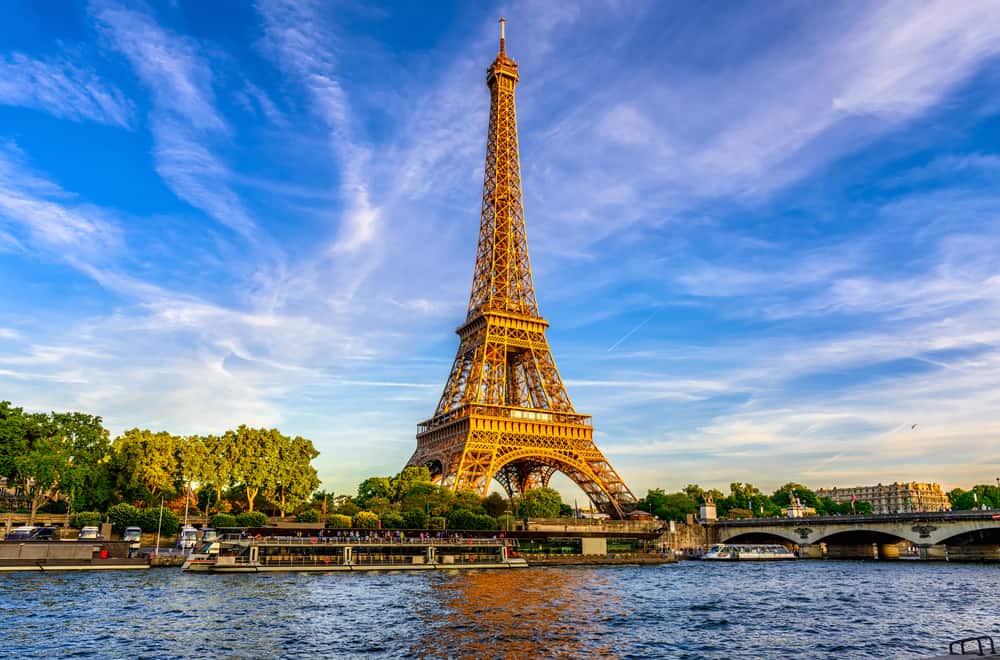 Paris Packing List: 10 Things You Are FORGETTING To Bring
1. A Reusable Water Bottle Saves Time and Money
Drinking water in other countries and cities is obviously different than drinking water from your hometown, and thus, it is important to pack a filtered, reusable water bottle so your stomach can adjust to the differences in taste and such, especially if you have a sensitive stomach! It is a must when packing for Paris!
Using a reusable water bottle will also help you save time and money. From having an easily accessible bottle on the go, to simply filling up at water fountains when you can, you can avoid spending money at restaurants that charge for a glass of water and stay hydrated at the same time. Paris can get hot, so make sure to drink up and add a reusable water bottle to your Paris packing list so you don't get overheated during your travels!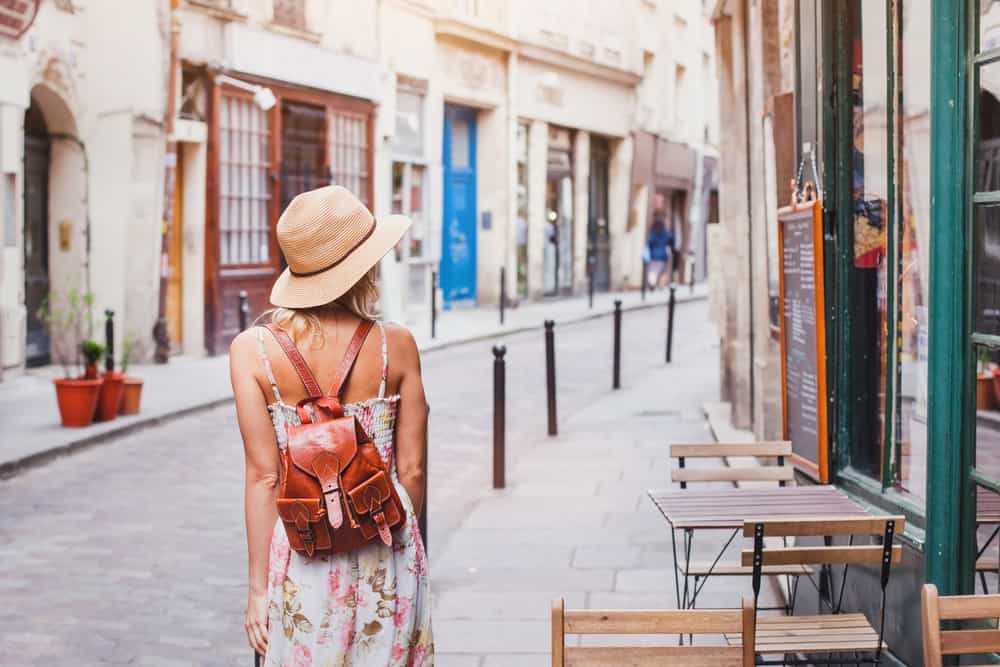 2. Don't Forget At Least One Pair Of Good Walking Shoes
How do we know that many people forget good walking shoes on their Paris packing list? Because we did on our first trip to Europe! We thought basic sneakers such as Converse and $15 flip flops would do the trick and it was a huge mistake. You will be walking around 20,000 steps– if not more– a day. Covering this many miles requires that you invest in at least one pair of high-quality walking shoes for the trip.
We personally utilize and highly recommend the Vionic Farra Sandal in black or tan. In fact, we pretty much recommend any of Vionics products! They might be a little more expensive, but they are worth the investment and comfort for your feet, legs, and back. Do us a favor and make sure to add a good pair of walking shoes to your Paris packing list. Your feet will thank you later.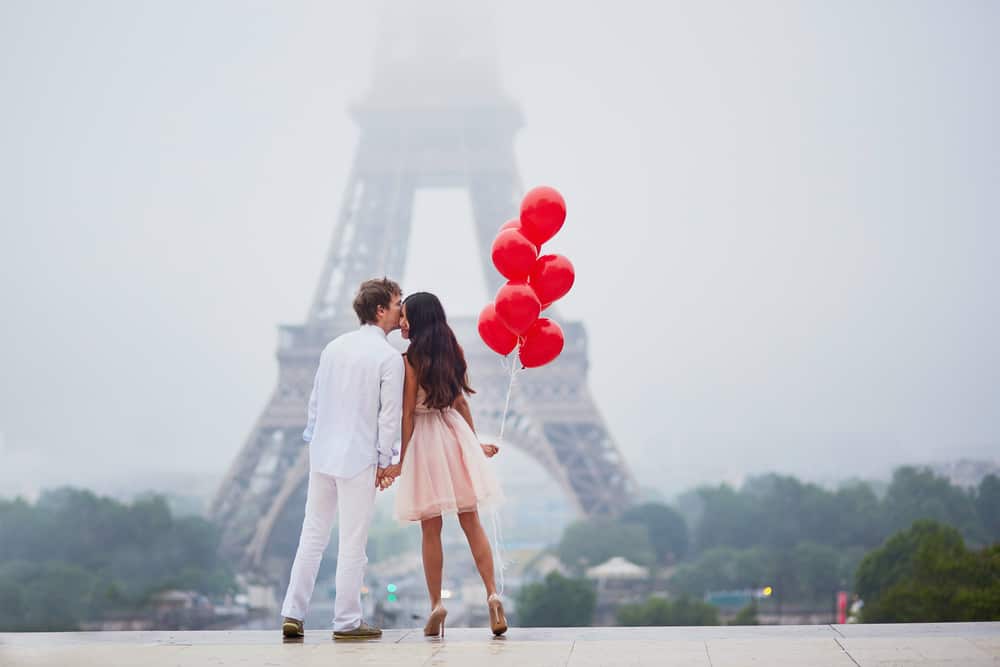 3. When Packing for Paris, Make Sure to Pack A Portable Smartphone Charger
Whether you are going on one of the many tours of Paris, walking around the Louvre for hours, or doing a road trip through France, your phone is probably going to die. When planning your Paris packing list, make sure to purchase a portable power bank to bring along for your trip. Portable power banks generally cost $10-$40 and will help you charge your phone on the go. Please do not forget to add this to your Paris packing list, even if you aren't usually on your phone!
You will more than likely be using your phone on this trip. From taking photos to updating social media and keeping in touch with family and friends, make sure to avoid a dead battery by throwing a portable smartphone charger in your bag when packing for Paris.
We especially love and recommend the Anker PowerCore 10000 and use it in all of our travels. We have used other suggestions, but we love this one for its quality! Take our advice and add a smartphone charger to your Paris packing list!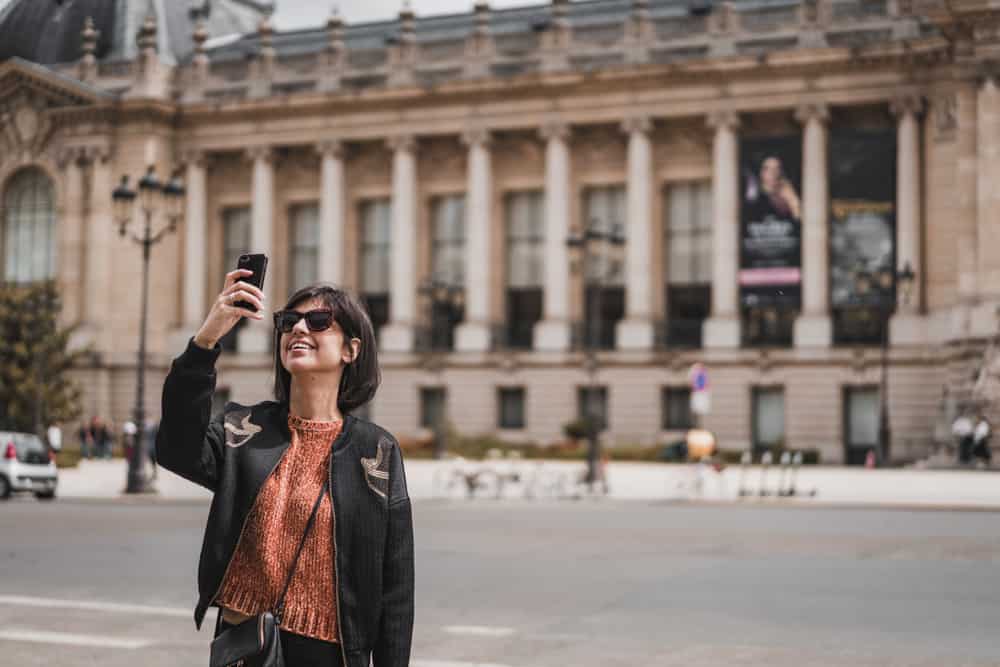 4. Pack Extra Memory Cards So You Can Capture Every Moment
Paris is such a stunning city. From historical monuments to Disneyland and the beautiful people and tasty food, there will always be something to take a photo of. If you are planning on taking a camera, or already have one on your Paris packing list, you need to add additional memory cards to your list as well.
Purchasing additional memory cards cost under $20 and take up virtually no room in your luggage when packing for Paris. Having these backups can save you from potential heartache when/if something goes awry! There is nothing more upsetting than coming across a perfect moment and finding out you don't have enough space to capture it with your camera. We have been there before and we know how disappointing it is– so we want you to be safe! Add additional storage and memory cards to your Paris packing list so you can capture every moment!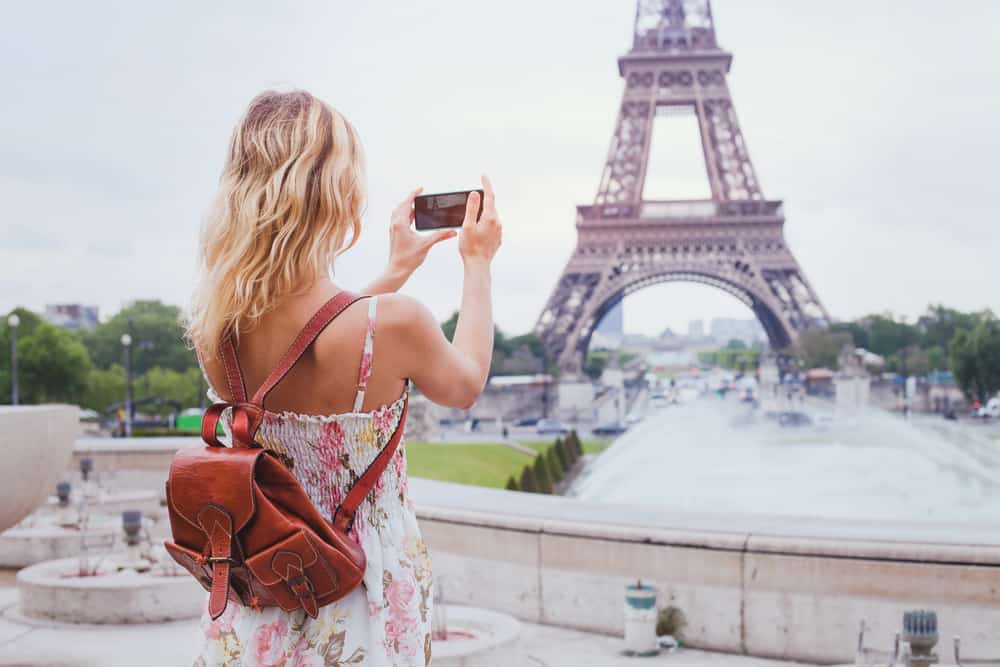 5. Extra Smartphone Storage Can Save Your Memories
Smartphones are so good these days that you hardly need to add a camera to your Paris packing list. So, if you are planning to capture your trip to Paris solely via smartphone, we beg you to bring some way to back up your memories. The best way to do this is with a portable smartphone flash drive. A flash drive is a small storage device that you can connect to your phone and then safely and easily download your photos for safety precautions.
It is the worst feeling in the world to lose your photos and memories from a trip. We have done it before, which is why we always back up our photos to a mobile flash drive. It is quite easy to do and offers protection against unforeseeable circumstances. For example: if your phone gets stolen, you can still have your photos because you were smart enough to add a smartphone flash drive to your Paris packing list!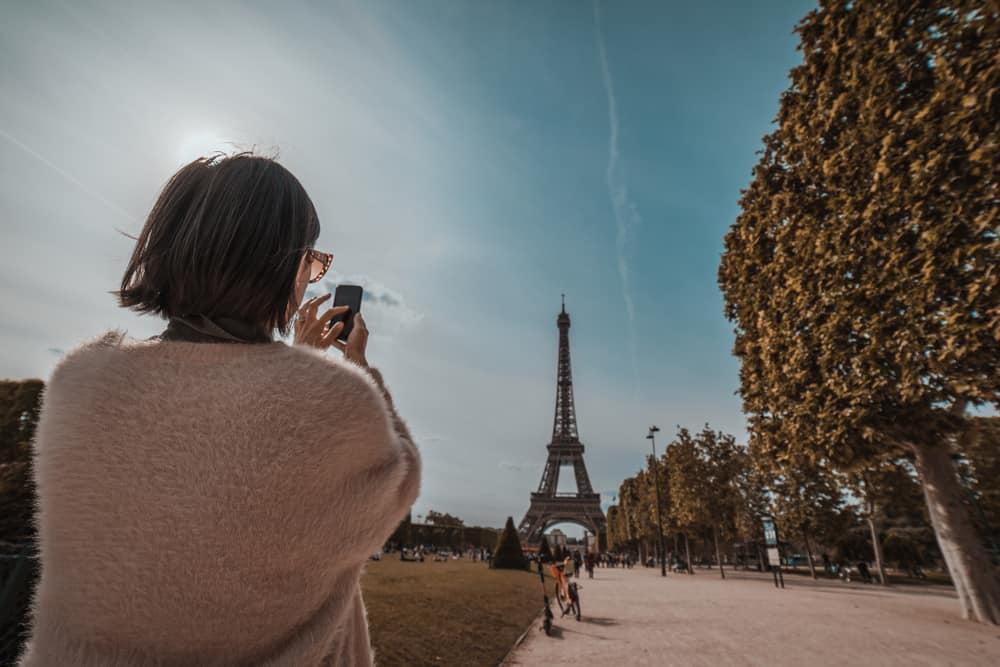 6. A Poncho Is So Important To Pack
This is one of the biggest things people forget on their Paris packing list! Looking to save space but still stay dry when choosing what to wear in Paris? Add a poncho to your Paris packing list instead of a travel umbrella. You are going to need something to stay dry in the event of a Paris squall, and what better way to do this than by packing and being prepared with a poncho!
A poncho folds up super small in your suitcase and is easy to throw into a backpack when you are sightseeing. It is quick to whip out and put on AND it usually offers more coverage than a travel umbrella. When considering what to wear in Paris, make sure to pick a poncho that is made of quality material so it doesn't rip and can withstand different weather patterns. No matter when you go visit Paris, you should be prepared for potential rain. We don't want you to make the same mistake and forget coverage, so make sure to add a poncho to your Paris packing list today!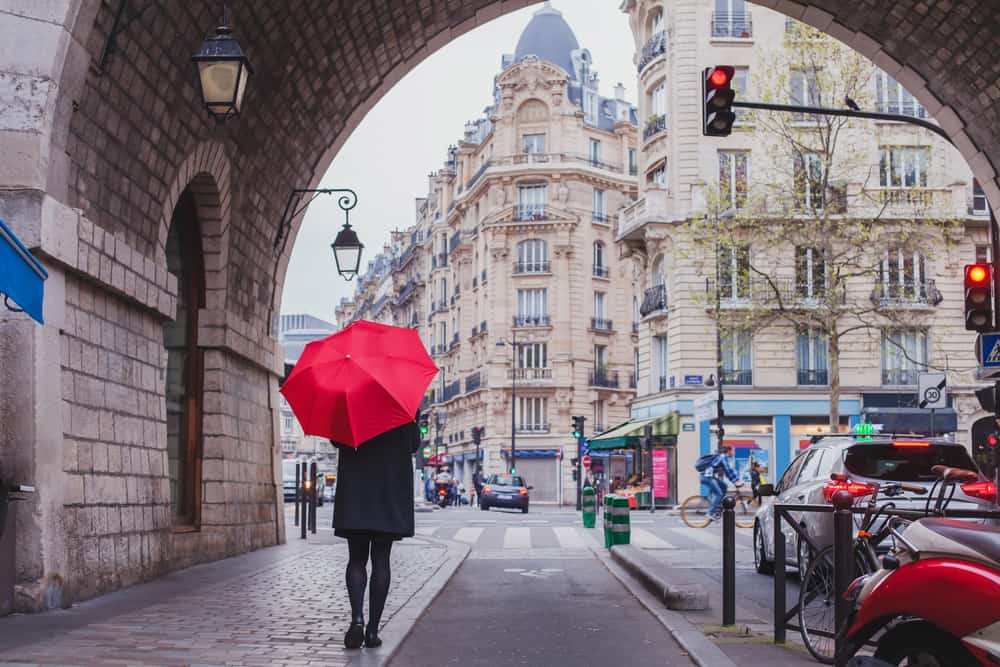 7. Earplugs Are A Must When Traveling
Please, take it from us and thousands of other travelers and add earplugs to your Paris packing list. They are essential! Many apartments or AirBnBs in Paris can be close to busy streets and restaurants, making it hard to sleep, especially if you are staying near the heart of the city. Earplugs are absolutely necessary to add to your Paris packing list and these are the earplugs we travel with.
Sleeping in an unfamiliar place may cause you to stay awake and have a hard time sleeping, so by simply adding earplugs to your list of what to pack for Paris, you can help yourself in the long run by preparing for some peace and quiet. Earplugs can also help you focus when needed! Plus, a bonus! You can use earplugs if you are hoping to sleep on the plane on your way to/from Paris as well.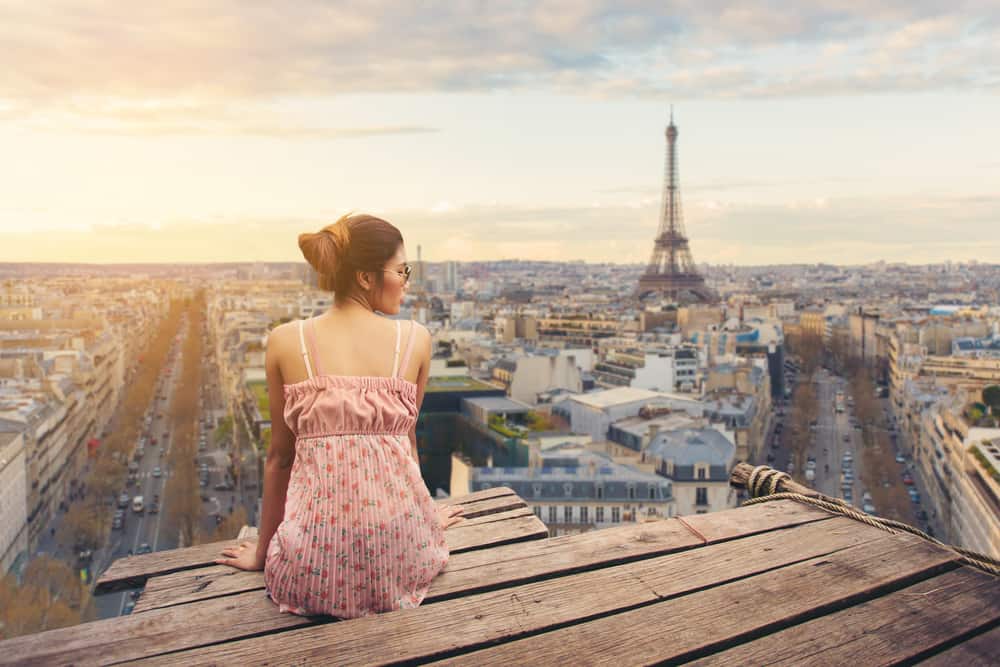 8. An Anti-Theft Bag Is Of Top Necessity
We don't want to scare you or put a bad taste in your mouth before you begin traveling, but if you don't have an anti-theft bag on your Paris packing list, you are going to want to put one on there ASAP! Before our first few trips to Paris, we were warned about pickpocketing and theft, and we just want to make sure you are well prepared and that your valuables are secured.
Travelon Anti-Theft Bags are the best in the business and should definitely be on your Paris packing list. They come with slash-resistant fabric so if someone were to cut your purse to get to your valuables, they would have a difficult time. They also have RFID protection to keep your passport and credit cards safe at all times.
Theft and pickpocketing are major issues in European cities, not just Paris, so having an anti-theft bag on your packing list, in general, is great practice. You can avoid unfortunate circumstances by wearing a cross-body bag (NEVER a backpack) and keeping your hand on the zipper at all times. Be safe and keep your valuables safe: make sure to pack an anti-theft bag when packing for Paris!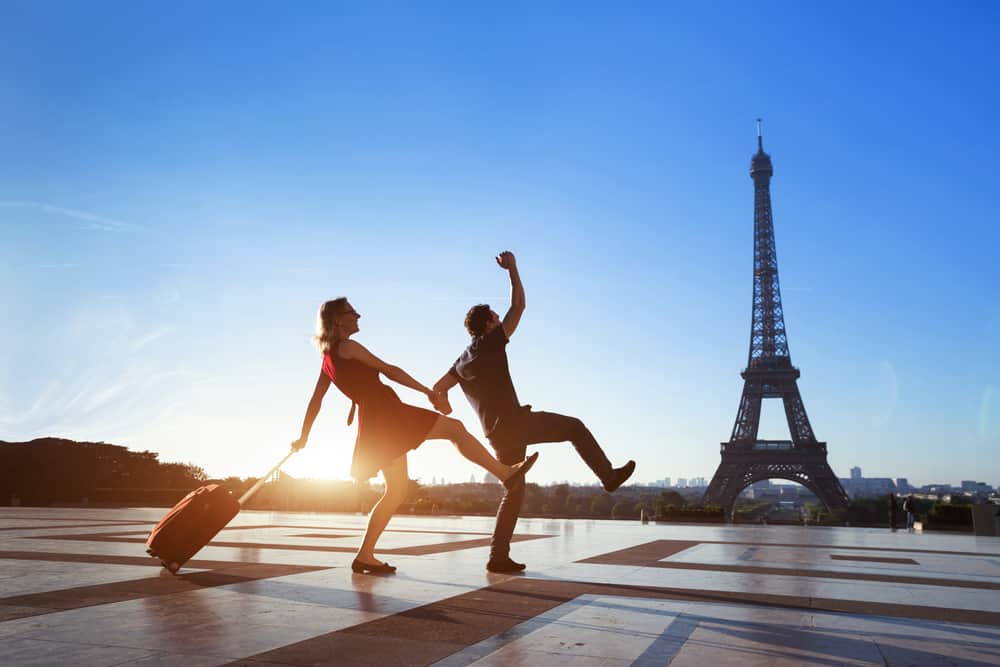 9. A Light Sweater or Blazer Will Help You Be Prepared
We know we said this wasn't a guide on what to wear to Paris, but we felt it was super important to add a light sweater to your Paris packing list! Packing for France can get a bit tricky, especially considering when you are going. Will you need sunscreen, a raincoat, or a hat? Although weather can be unpredictable, it's usually a good idea to be as prepared as possible, which is why we recommend packing a light sweater or blazer.
Because the daily temperature in Paris averages around 41 degrees Fahrenheit in the winter and 65 degrees Fahrenheit in the summer, we want you to feel prepared and comfortable, and thus recommend a light jacket that will offer the perfect blend of warmth and style for your travels!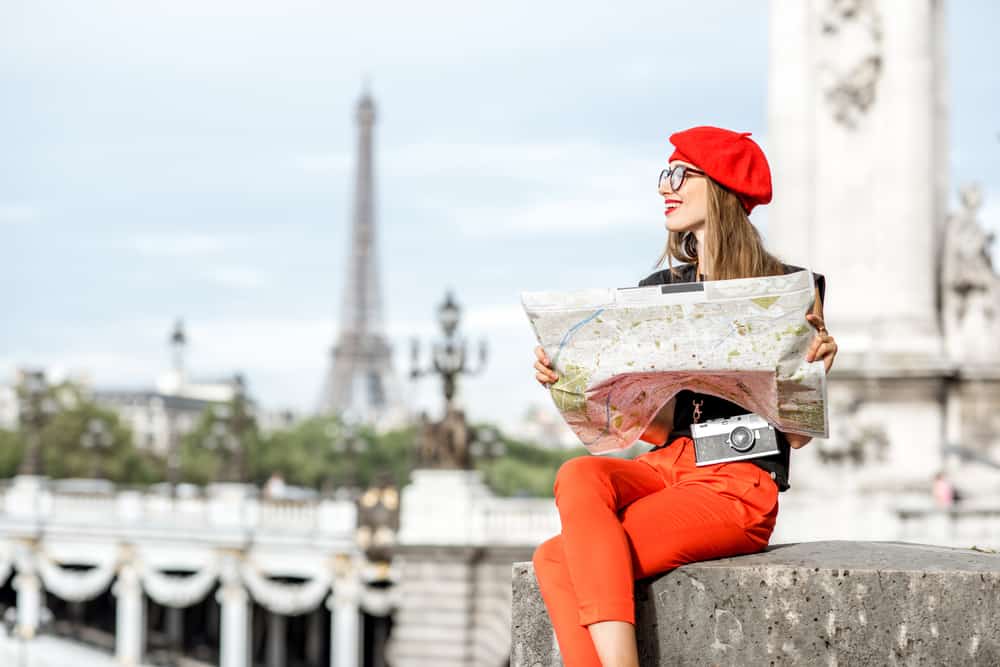 10. Restaurant Guides Are Great For Decision Making
Paris has one of the best food scenes in the world, so we would highly recommend trying new restaurants, bakeries, chocolate shops, hole-in-the-wall places, and wines as much as possible! The food scene is such an important aspect of visiting Paris and can really help you get immersed in the culture. However, there are so many options! These options can be overwhelming so we recommend that you add a restaurant guide to your Paris packing list to help narrow down your decision-making!
Navigating French menus can be a challenge: from learning where to eat to what ingredients make up which meals, a handy restaurant guide is a great way to feel prepared and knowledgeable about the cuisine you are going to consume. Some guides even offer recommendations, restaurant etiquette, and pronunciation guides! We highly recommend adding a restaurant guide to your Paris packing list. You don't want to miss out on all the yummy things this wonderful city has to offer!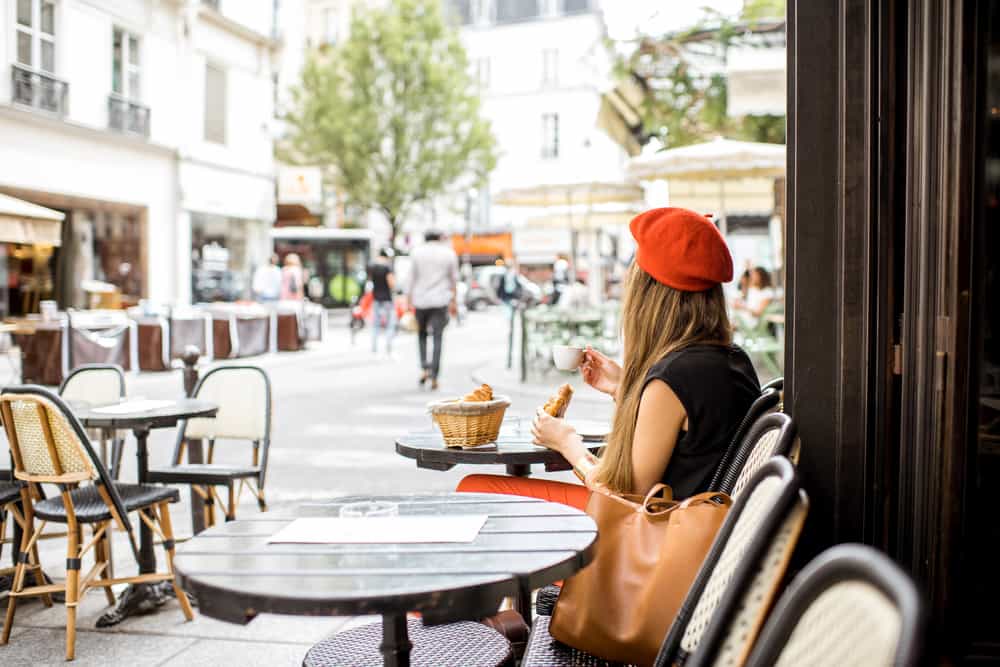 Other Items To Not Forget On Your Paris Packing List:
Planning your Paris packing list doesn't have to be as stressful as it sounds. By following these simple tips, you will be well on your way to packing like a pro for Paris. These items are often forgotten by people planning their travels and we want to save you from that same fate. Of course, Paris has stores and you can buy things you may have forgotten, but remember that the stores may not be open, have what you want, and can cost a pretty penny. Do yourself a favor and add these affordable and small things to your Paris packing list! You will feel vastly more prepared and will be thanking yourself later!