We can safely say that New York City is somewhere that everyone should visit at least once in their life. That being said, The Big Apple is extremely expensive and all of the tours, museums, and attractions continue to raise their prices. It can even be expensive to get from the airport to Manhattan if you don't know any better! That is where the New York Pass comes in. Is it worth it for budget travelers? Let's find out!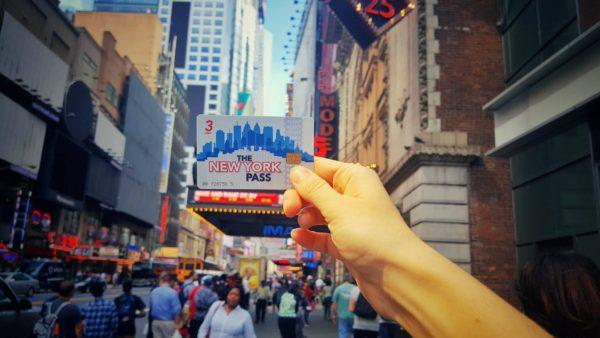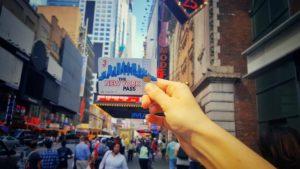 What is the New York Pass?
The New York Pass is a possible solution for budget travelers because you pay one price, and are granted access to over 80+ attractions. Unlike other passes we looked at where you had to choose between THIS or THAT attraction or only had access to a few attractions, the New York Pass allows you to see each and every attraction if you have time.
How much does it cost?
The price of your New York Pass depends on how many days you choose. For example, the 1-day adult pass costs $109 [as of August 2016]. The more days you add, the cheaper each day becomes. If you choose a 3-day pass the total price is $239 but the individual price per day is now just $80 instead of $109. As a budget traveler, the thought of dropping $100 in a day sounds horrifying. Unfortunately, if you are in New York City and you want to visit iconic sites other than the ever-free Central Park, you are going to have to drop some money.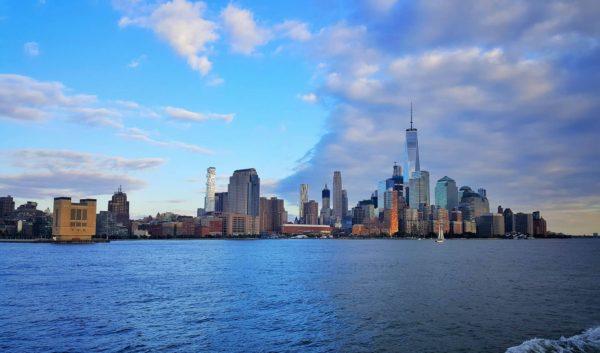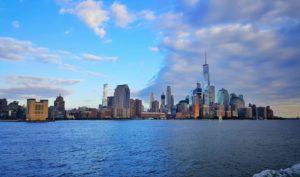 How does the New York Pass help budget travelers see more for less?
The New York Pass helps those of us who don't like to spend by saving us money. By paying a flat fee, you will be granted access to 80+ attractions, many of which you may not get to experience otherwise. For example, we would never do a paid walking tour, a behind the scenes tour, or a hop-on-hop-off bus tour, but the New York Pass allowed us this opportunity. Whether it is your first time to New York or you are a seasoned visitor, the New York Pass grants you access to a variety of different experiences.
How to make the most of your New York Pass and save money:
If you are still a bit iffy about dropping over $100, hear us out! You can spend $100 and only visit one museum with entrance valued at $30 and obviously you will lose money. OR, you can make the most of your New York Pass and spend the entire day using your pass on any and everything.
First, divide the number of days you purchased by the price to find out your price per day. If you bought the three-day pass, you will spend $80 per day. Now, in order for the New York Pass to be worth it, you will have to visit enough attractions so that the price of the attraction on its own is more expensive than $80. With the New York Pass, this is super easy to do!
For example, "The Ride" normally costs $74. If you choose this attraction and one more, you have automatically saved money. Most of us visiting the city are going to choose way more than 2 attractions so you can see where the savings come in.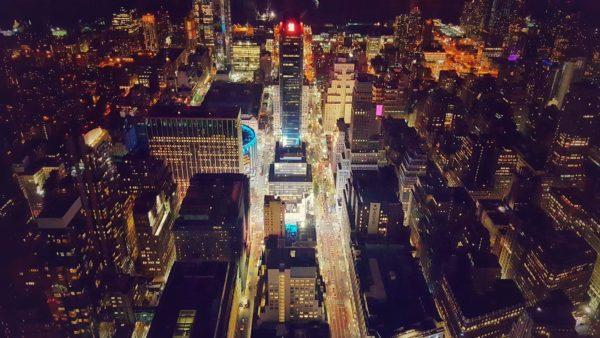 Let's look at a sample 1-day itinerary:
The Ride-$74
Madame Tussauds Wax Museum-$37
Inside Broadway Tours-$35
Top Of The Rock-$32
Total Without New York Pass-$172
Total With 1 Day New York Pass-$109 [or cheaper depending on how many days you add]
Let's talk about the savings!
With the simple 1-day, 4 attraction itinerary above, you will save a whopping $63! The best part is the vast majority of travelers can fit in a lot more than four attractions in one day, so we are pretty sure your savings will be greater!
Who should purchase the New York Pass?
We feel like the New York Pass is perfect for those of you looking to make the most out of your trip to the Big Apple. Make sure you have enough time to devote to your pass. If you are visiting family and don't have much time, a 1-day pass may be perfect for you to pack everything into one day. If you are backpacking in and staying for a week, a 4-day pass may fit the bill for you so you can see as much of the 80 attractions as you can.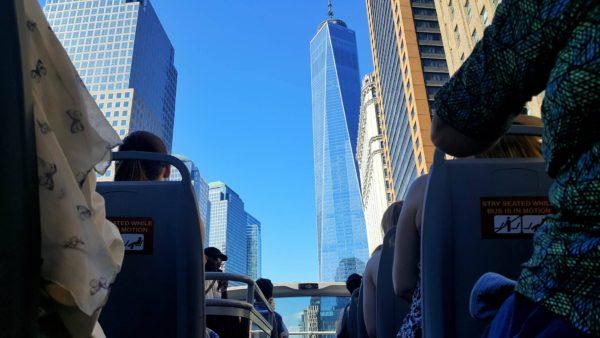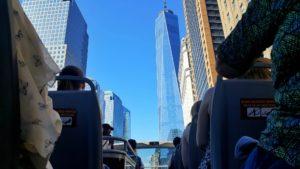 Is the New York Pass worth it?
After using our 3-day pass, we feel like the New York Pass was TOTALLY worth it! The Pass allowed us to do "touristy" things like visiting the top of the Empire State Building and taking the Circle Line Tour that we would have NEVER done otherwise because the individual price was just too high. With the New York Pass, the more you see, the more you save! So we encourage you to pick one up and go hog wild and see everything possible on your next trip to New York City! No matter what, remember to have fun!
Have you used the New York Pass? What did you think? We would love to hear from you in the comments!
Read next: Where To Stay In NYC As A Family
Disclaimer: We were provided with two 3-day passes during our trip to New York City but all content and thoughts are our own.
Pin this post: