It is no wonder that Iceland photography is so popular these days! Iceland is one of the most breathtaking countries in the world and photography locations in Iceland abound at every turn! There are so many places to photograph in Iceland that you could live there your entire life and still find something to discover. Most people spend from 3-5 days in Iceland to a week, so you are going to have to narrow down your Iceland photography spots so you can cram in as much as possible.
This list will include the best Iceland photography locations including some of the most iconic and a few of the more lesser known spots. Although many of these Iceland photography spots are well-known and popular, they are for a very good reason! Don't write off a spot just because you have seen lots of photos of it! There is nothing like traveling to Iceland and capturing your own take on one of the many best Iceland photography locations.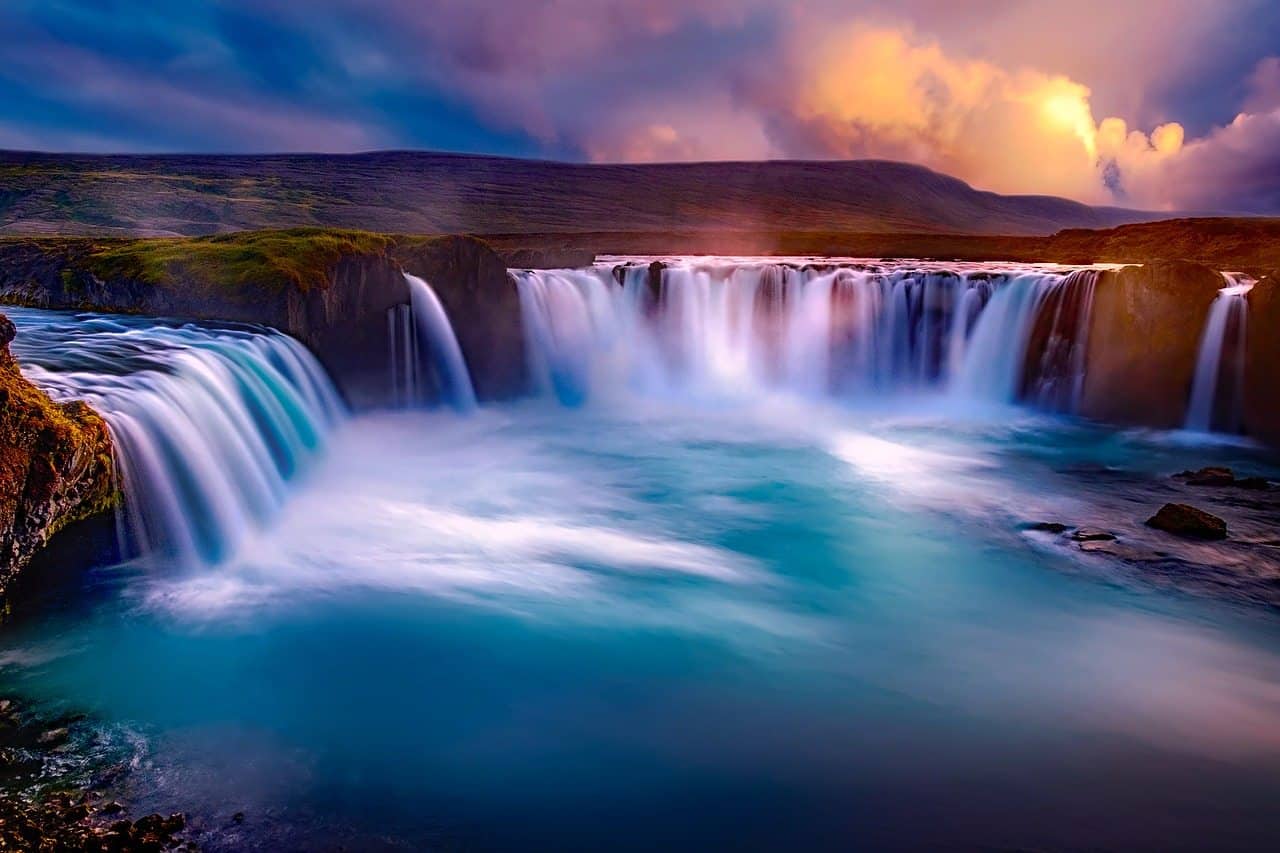 25 Iceland Photography Locations That Will Blow Your Mind
Skogafoss Waterfall
Skogafoss Waterfall may very well be one of the most popular Iceland photography locations and it is easy to see why! Skogafoss Waterfall is located on the south coast of Iceland and it is just 2-2.5 hours from Reykjavik, depending on how fast you drive and how many stops you make. There are so many angles at Skogafoss for Iceland photography, you are in for a real treat!
Take the time to walk up really close to Skogafoss for a shot standing at the base of the waterfall. Pull off the side of the Ring Road for a distance shot and include the river in the foreground. Finally, climbing to the top of the waterfall [one of the best easy hikes in Iceland] is a great Iceland photography location for a unique perspective of Skogafoss. While you are at the top of the waterfall, make sure to turn around and look at the southern coast of Iceland! You will not be disappointed!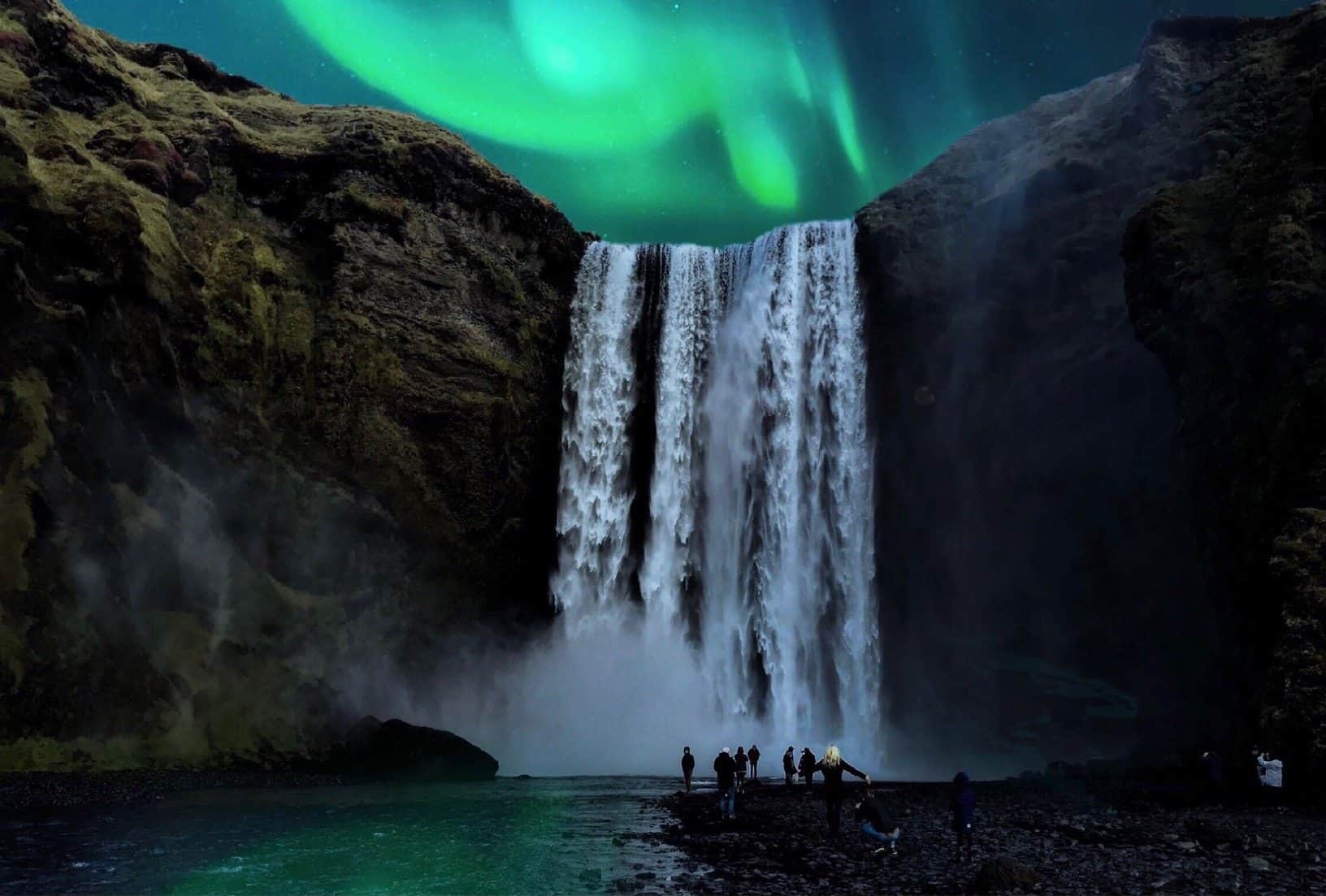 Sólheimasandur Plane Crash
The Sólheimasandur Plane Crash is one of the coolest Iceland photography locations because it isn't every day that you get the chance to get up close and personal with a plane wreck. While you used to be allowed to drive out to the wreck, all vehicle traffic is now closed to people and you must walk from the Ring Road. The Sólheimasandur Plane Crash is actually less than 10 minutes away from Skogafoss Waterfall heading east.
Once you park your car in the makeshift parking lot, you will have to walk about 4 miles round trip to reach the Sólheimasandur Plane Crash. You will not see the wreck as it is over a little hill of black sand, so don't give up and just keep walking towards the water. Once you arrive, you will understand why the Sólheimasandur Plane Crash is such a memorable Iceland photography location. It is also the perfect place for photographing the Northern Lights as it is a great open space and there is less light pollution than in other areas of Iceland!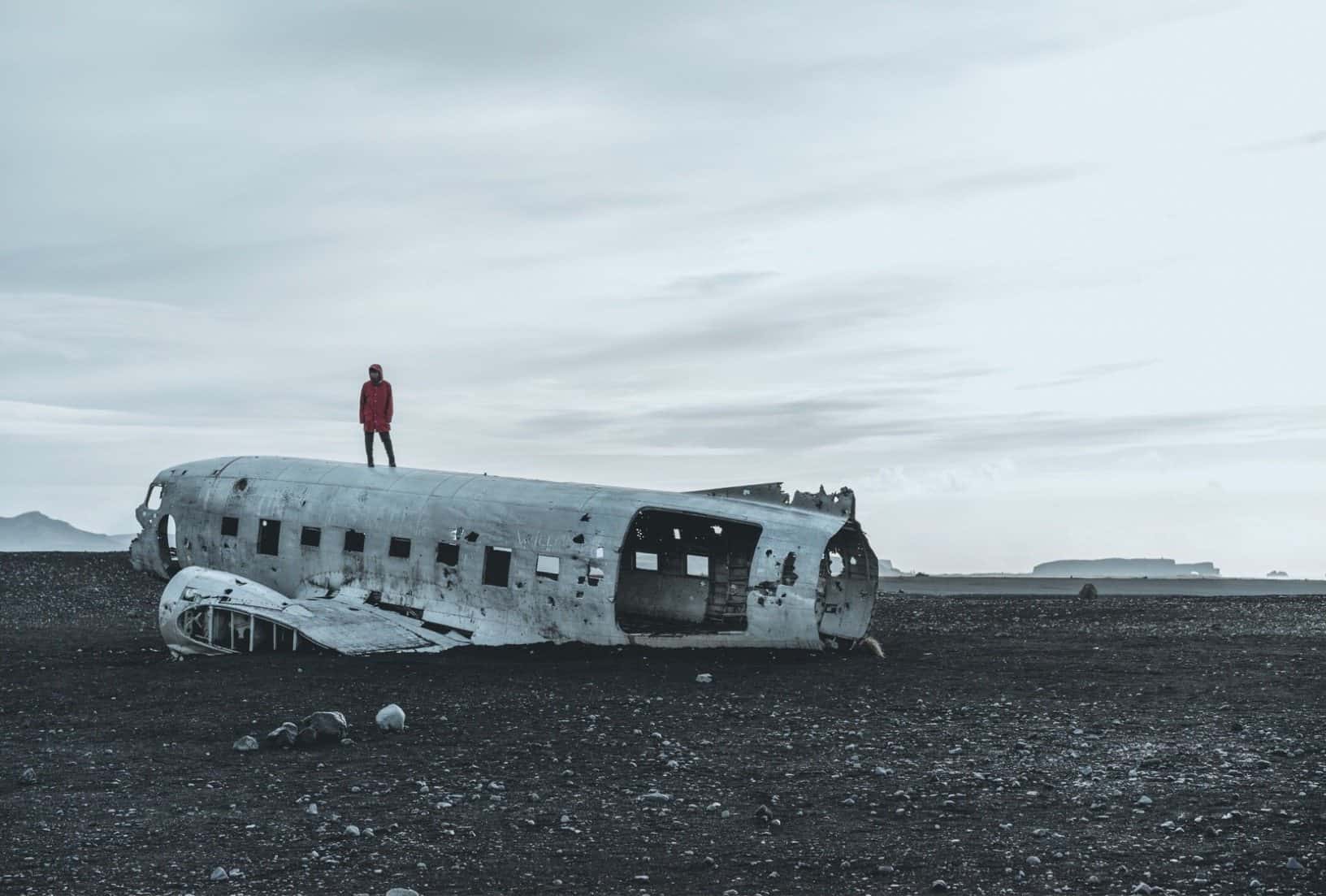 Basalt Columns At Reynisfjara Black Sand Beach
You have probably seen photos of the basalt columns at Reynisfjara beach at some point in your life. The basalt columns are located along Reynisfjara Beach which is one of the most famous black sand beaches in Iceland. It is located very close to the town of Vik and at the end of a long road. When you are driving on the Ring Road, make sure to look out for a small sign that says Reynisfjara and points you down a side road. We missed it on our first visit, so be sure to keep your eye out!
The basalt columns on Reynisfjara are not hard to miss once you arrive! One of the most important Iceland photography tips is to respect nature. Reynisfjara is famous for "sneaker waves" which have actually killed tourists in the past. When photographing Iceland's majesty at Reynisfjara, be sure to stay far away from where the water meets the coast. The basalt may not even be accessible if you are visiting at high tide, so if the columns are on your Iceland photography bucket list, make sure to check the tidal information before you arrive.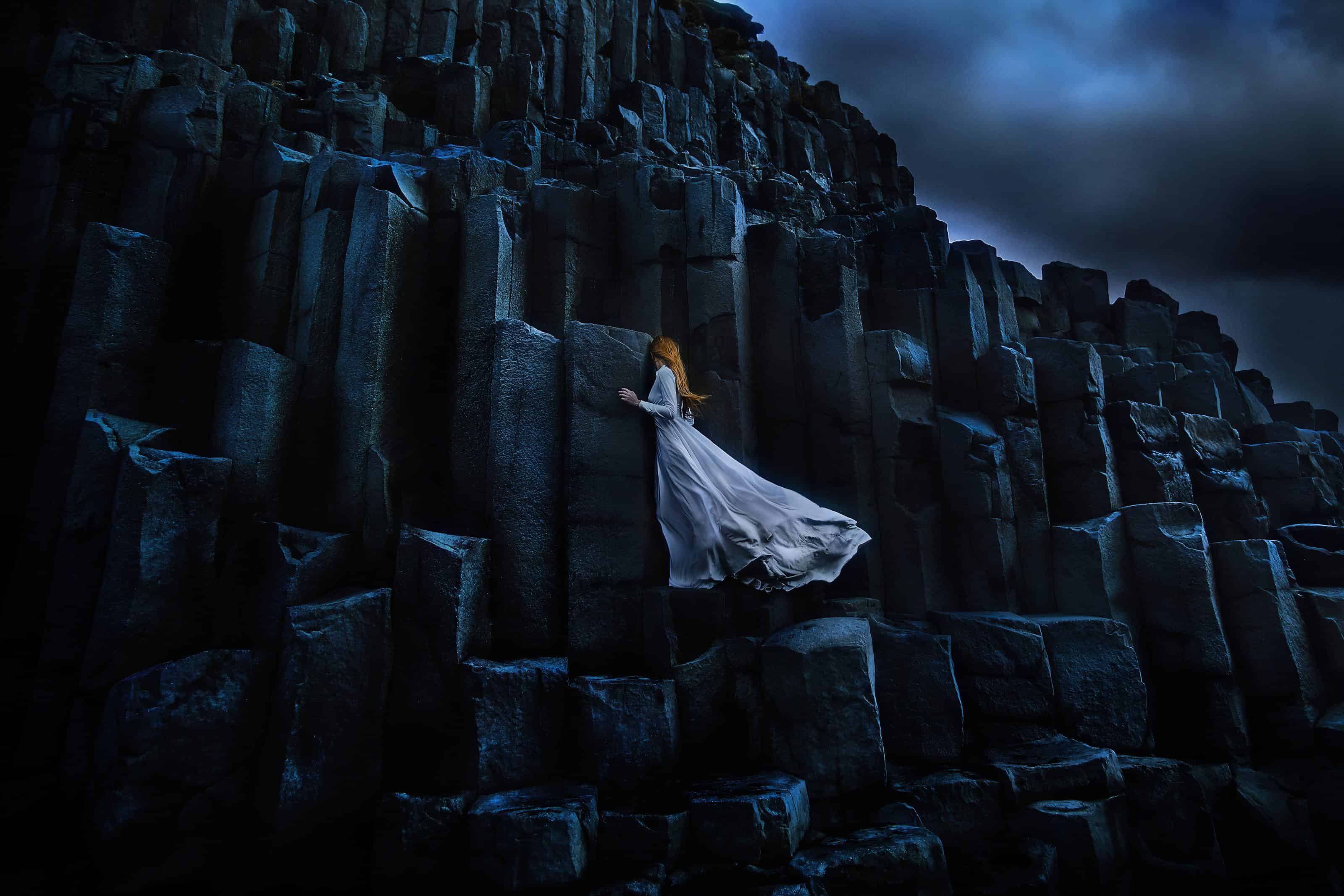 Dyrhólaey Lighthouse Overlook
Dyrhólaey is one of the best Iceland photography locations because you get a birds-eye view of black sand beach as far as you can see. The road to Dyrhólaey is located at the bottom of the hill that you drive up/down to get in/out of the town of Vik. Make sure to keep your eyes peeled for the sign directing you down the side road. Once you arrive at Dyrhólaey you have two options for Iceland photography locations.
You can drive straight to a lower viewpoint, or you can take a sharp right and drive up a very steep and narrow road to the Dyrhólaey Lighthouse Overlook. Even if you visit Iceland in Winter, you should be able to safely drive up to Dyrhólaey Lighthouse, but use caution as there are no guardrails! You will not need a 4×4 car but proceed with care.
Once you arrive on top of Dyrhólaey, face west and walk along the edge of the cliff. This is one of the best Iceland photography locations for taking epic sunset shots if the sun is shining, or fantastic moody images if it isn't! Whatever type of photography in Iceland you are looking to capture, Dyrhólaey is a must-see stop!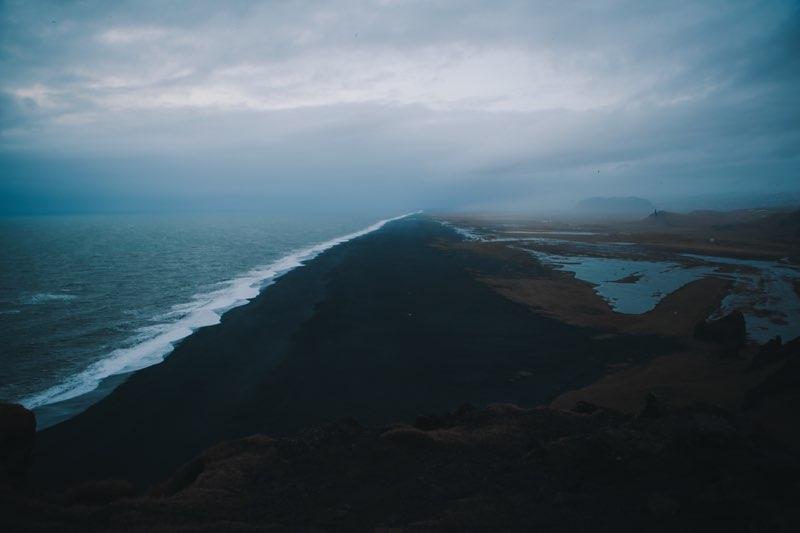 Brúarfoss Waterfall
Brúarfoss Waterfall is a much lesser known Iceland photography location that doesn't even have a proper road going to it! It is located off of the Golden Circle drive and you can find it by typing "Brúarfoss Waterfall" into your GPS! Do NOT type Brúarfoss alone or else your GPS will send you to northern Iceland. Make sure to add the "waterfall" part into your GPS for accurate directions.
Brúarfoss Waterfall makes for spectacular Iceland photography because of its perfectly blue water! The water is just as blue in real life as it appears in photos, which makes a striking contrast to the Icelandic landscape! This Iceland photography location is still a bit under the radar but is on the rise with tourists so if you want to visit it while it is still lesser-known, make sure to add it to your list! Brúarfoss Waterfall will not let you down!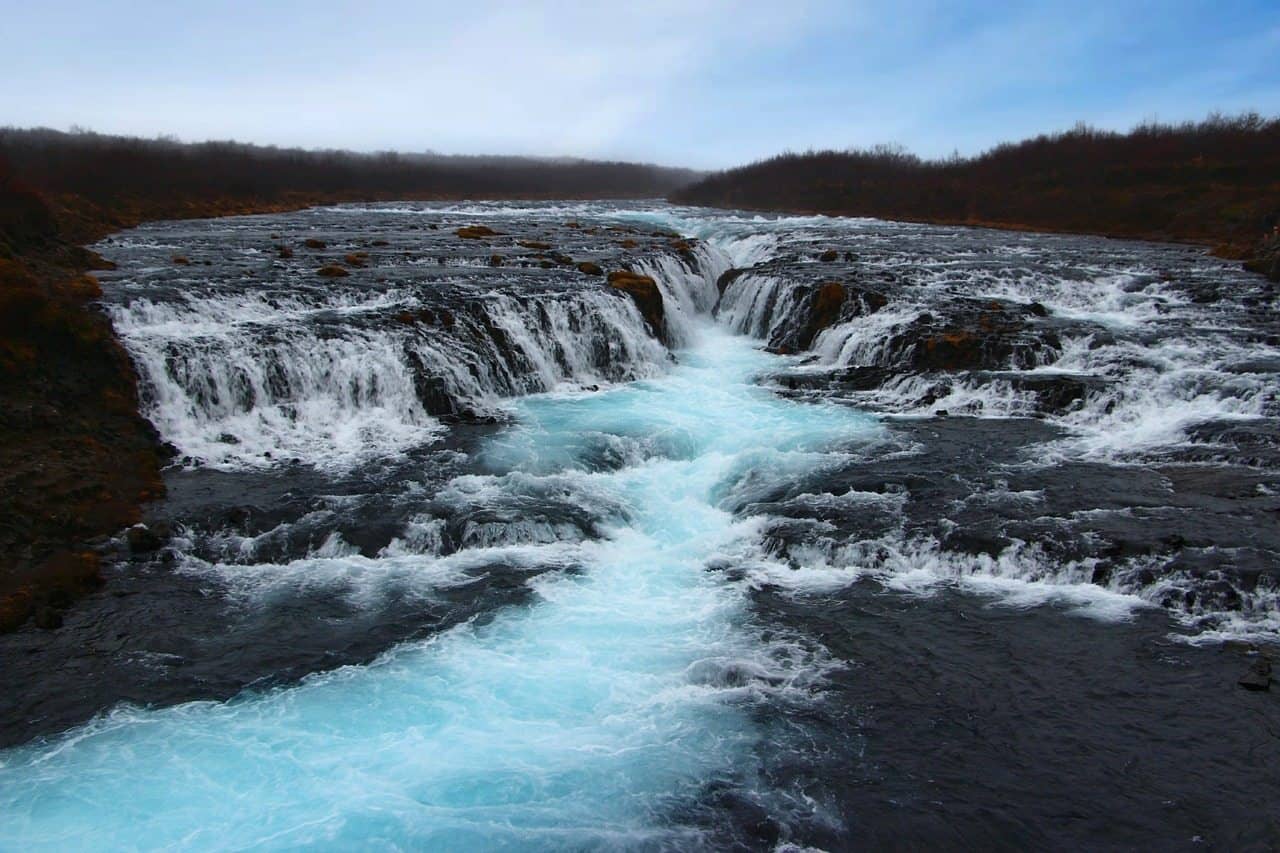 Jökulsárlón Glacier Lagoon
If you could only pick one location to photograph in Iceland, Jökulsárlón Glacier Lagoon should be that location! Put it high on top of your Iceland photography bucket list, because there is nothing quite like seeing giant blue icebergs floating leisurely about. Jökulsárlón Glacier Lagoon makes for wonderful long exposure images and if you cross the Ring Road you will come to a beach often lovingly referred to as "Diamond Beach." This is where small ice chunks from the glacier lagoon wash up onto the shore.
This is a popular Iceland photography location because of the contrast made between the crystal blue ice and the jet black sand beach. For a unique Iceland photography perspective, take a boat road out onto Jökulsárlón Glacier Lagoon and get up close and personal with prehistoric pieces of ice!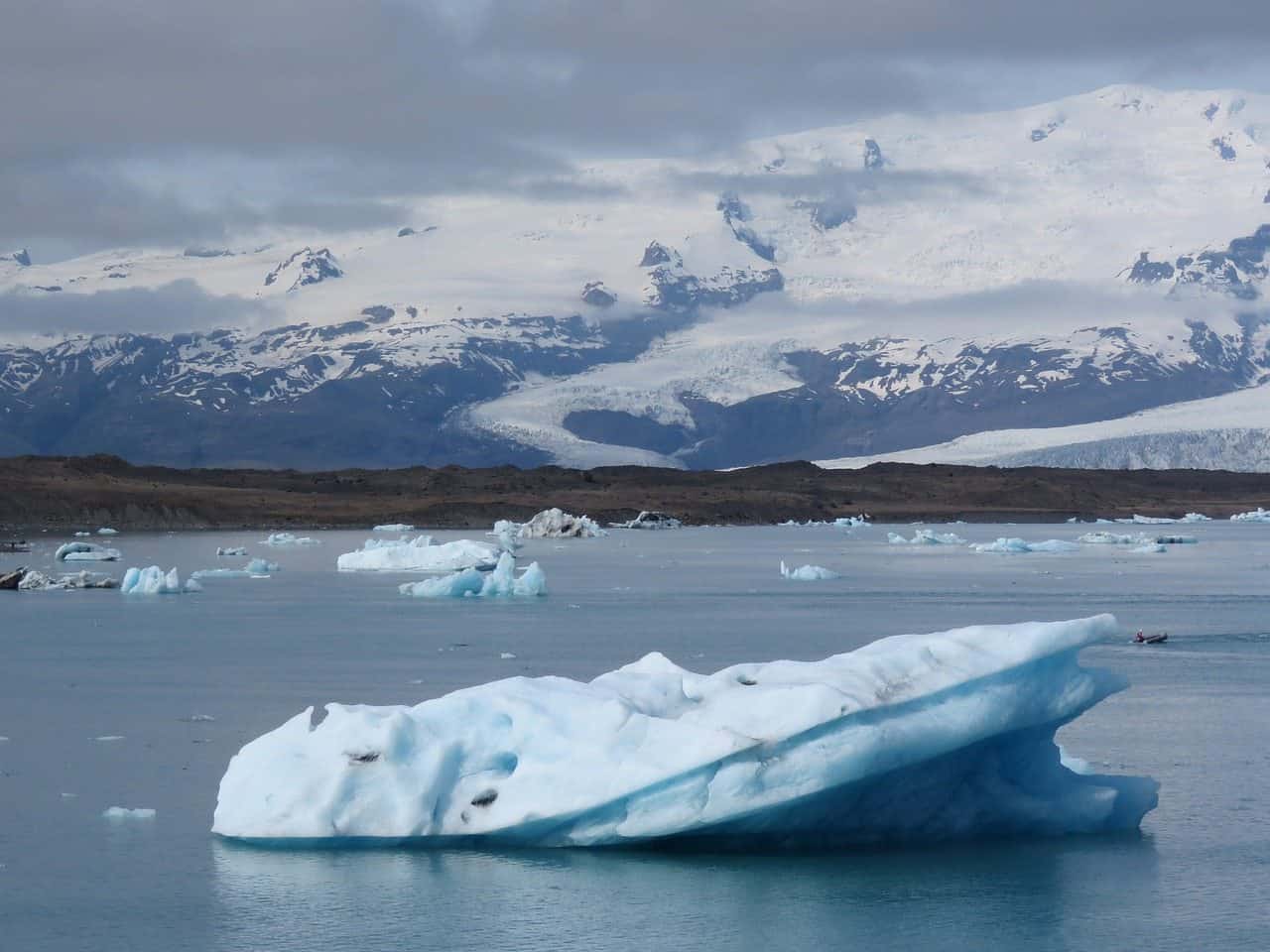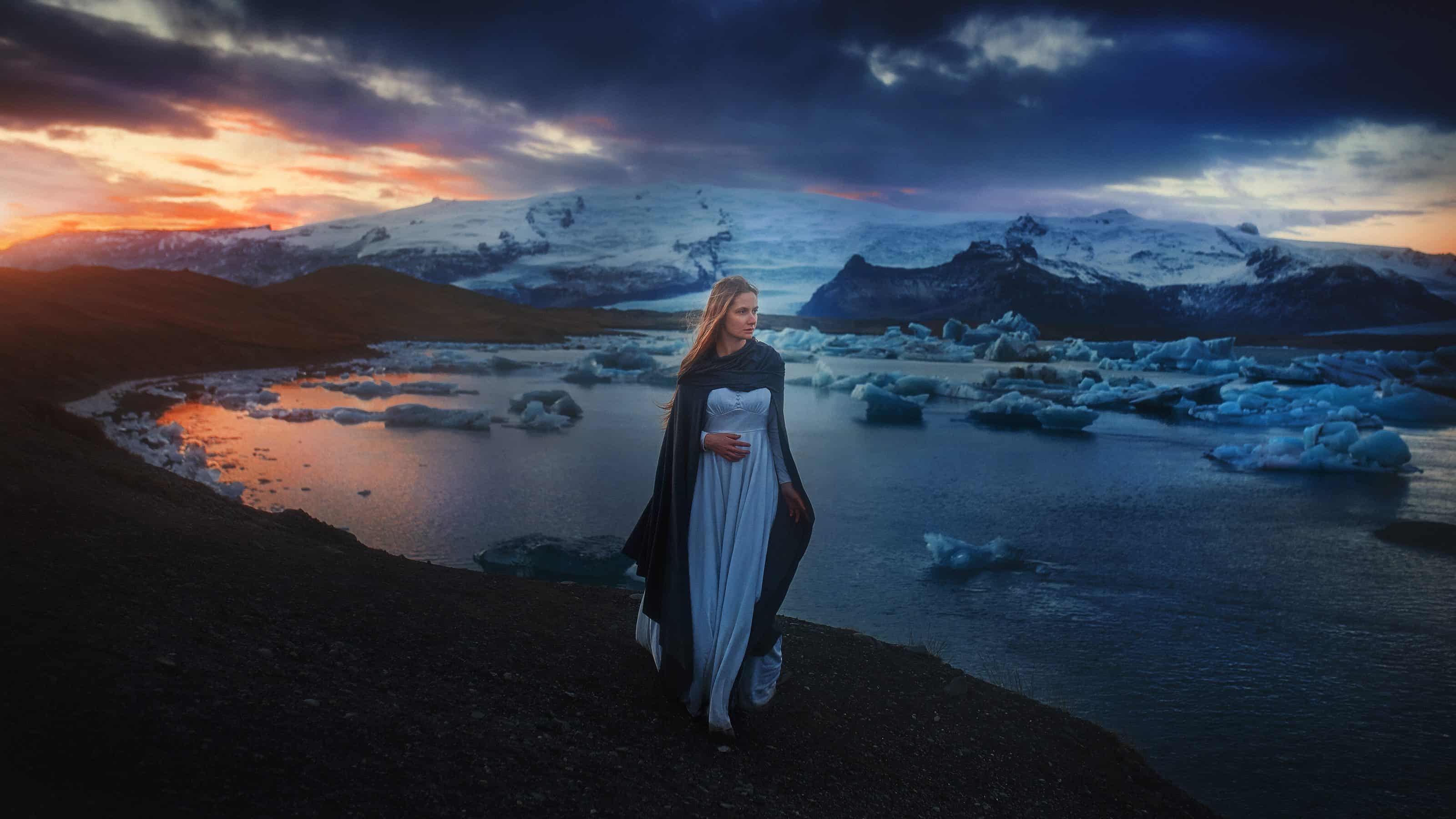 Vesturhorn Mountain
Vesturhorn Mountain is located about 7 miles from the Icelandic town Hofn and is an incredible sight to behold. If you are looking for a really unique Iceland photography location, we recommend visiting Vesturhorn Mountain during the winter. The mountains will be covered in snow and will contrast incredibly with the black sand beach below.
You will also see tufts of grass growing out of black sand dunes on the banks of the beach which will make the whole scene look like you are on another planet. The unique and diverse landscape is truly one of the best parts of Iceland photography!
This is one of the best stops along the Ring Road in Iceland and you really shouldn't miss it!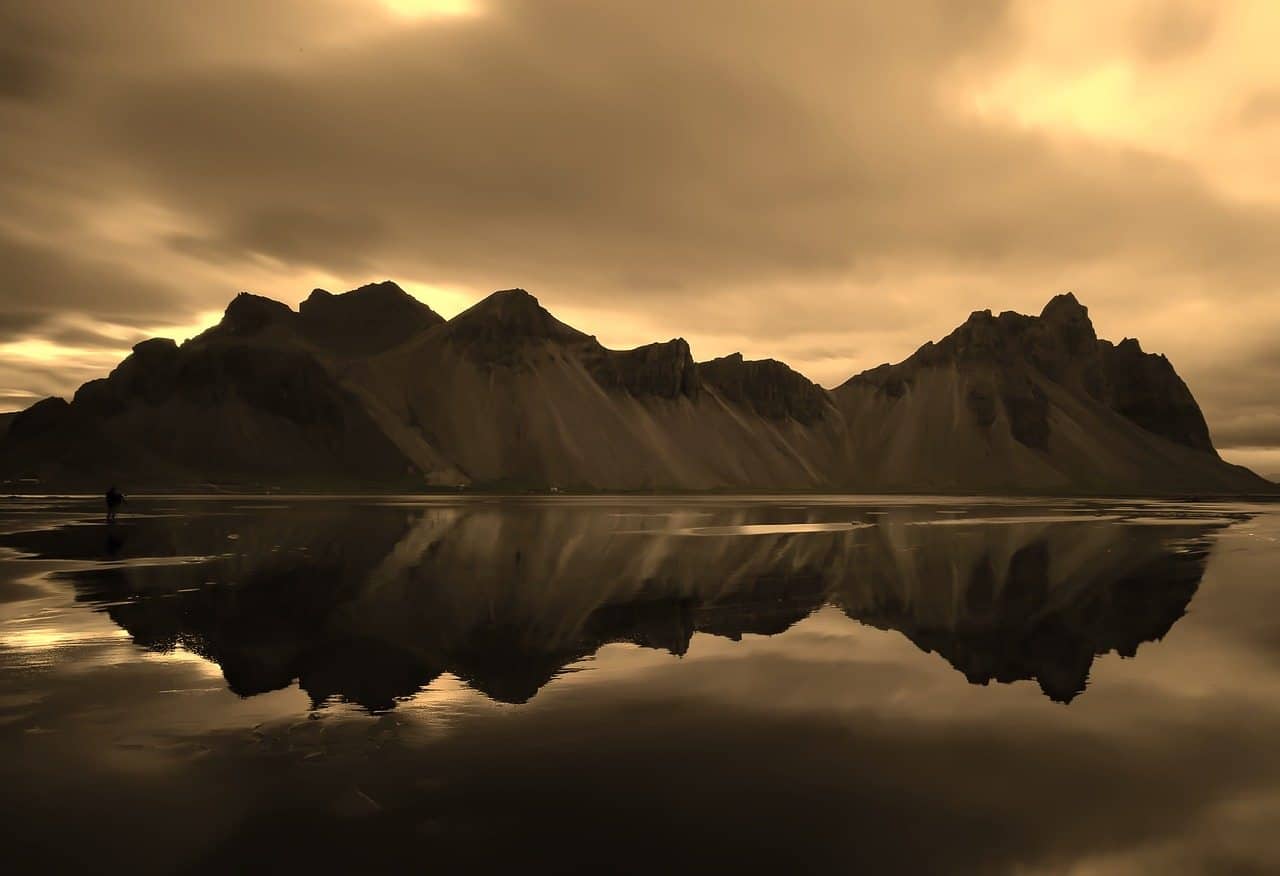 Fjaðrárgljúfur Canyon Is One Of The Lesser Known Iceland Photography Locations
Fjaðrárgljúfur Canyon is such an easy Iceland photography location to get to, yet not as many people choose to visit it! It is located literally right off the road about an hour east of Vik along the Ring Road. Once you find the Fjaðrárgljúfur Canyon road marker, it will take you less than 10 minutes to find the parking space for the canyon.
As far as Iceland photography locations go, you have the option to go to the base of the canyon or to walk along the edge of the canyon and look down below. Fjaðrárgljúfur Canyon can be very dangerous for photography in Iceland depending on the weather conditions, so do not go near the edge of the canyon if there is a windstorm or if it is icy. There are some overlook areas that are designated as well if you want to play it safe while photographing Fjaðrárgljúfur Canyon.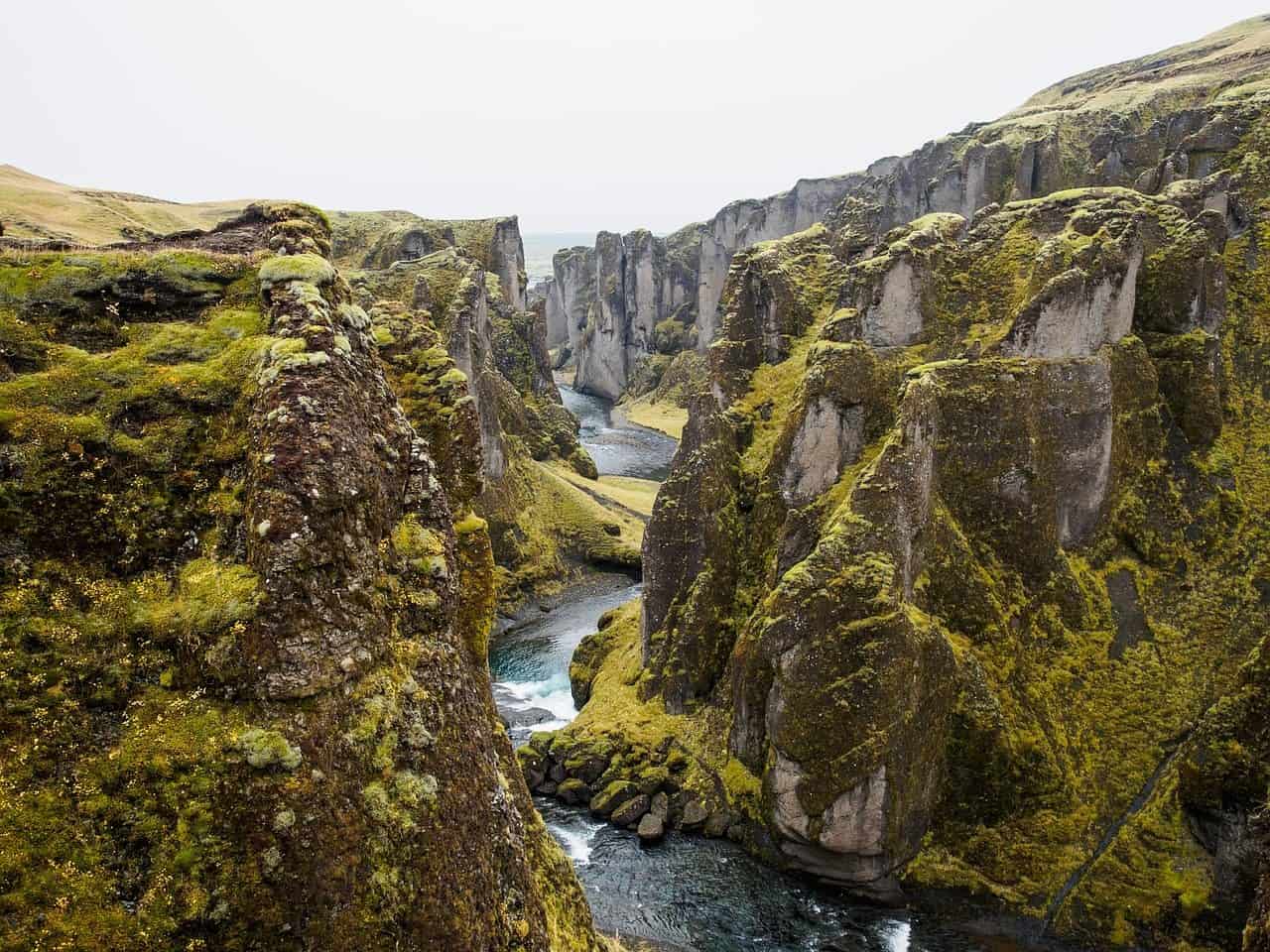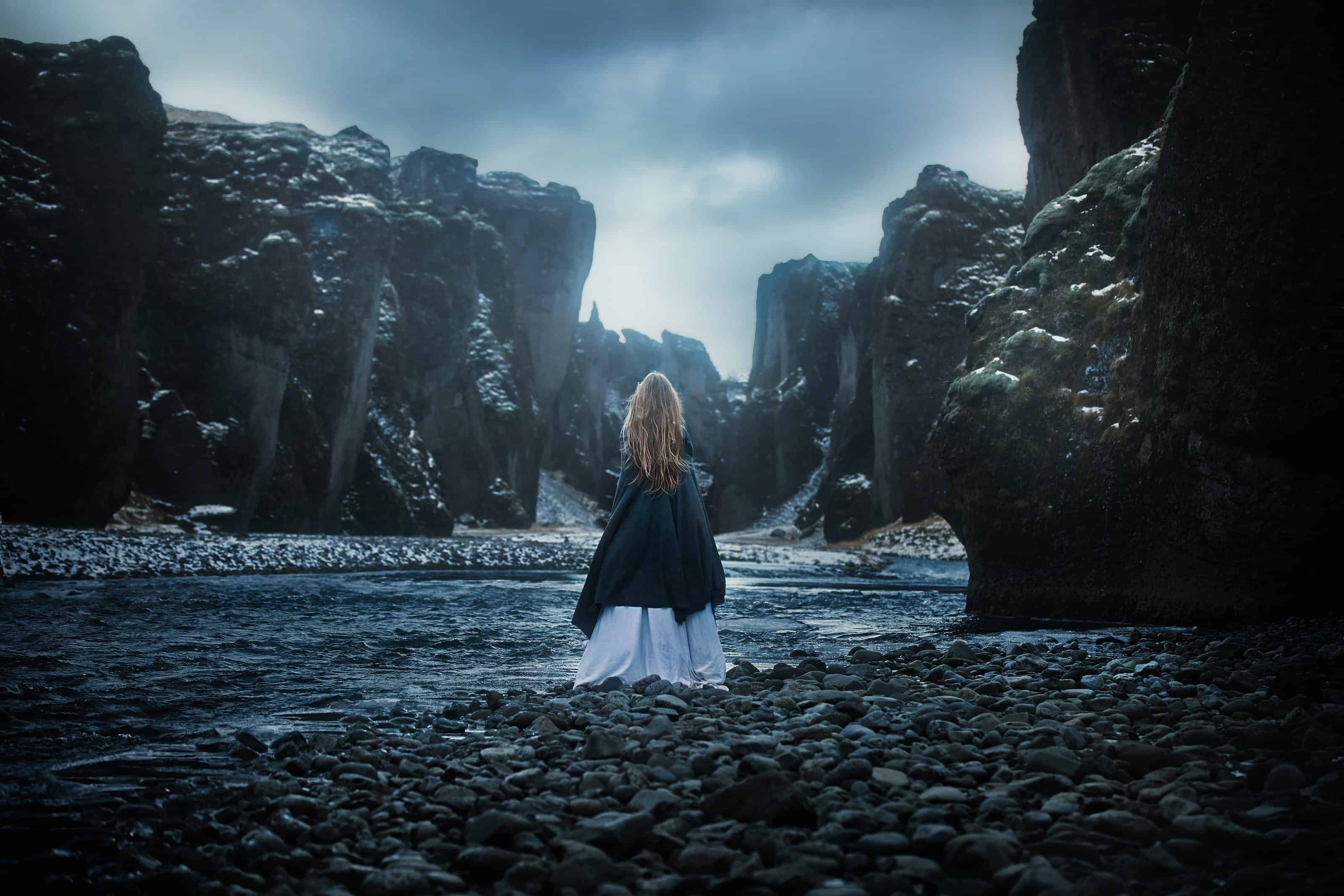 Vatnajökull Glacier Ice Caves
If the ice caves are on your Iceland photography bucket list, understand that you can only see them by visiting Iceland in winter. The ice caves must be frozen for multiple days before it is deemed safe for tourists. Don't show up in August and expect to explore the Vatnajökull Glacier ice caves because they won't be accessible.
That being said, the Vatnajökull Glacier Ice Caves are a spectacular location for photography in Iceland because the vibrant blue ice offers something different than normal. If you want to visit the ice caves, the only way to do so is on one of the many tours in Iceland. It is not safe to visit any ice caves on your own and tourists must be on a tour if they want to photograph them. Other than the Vatnajökull Glacier Ice Caves, there are multiple other options for Iceland photography, but they all require a tour. Pick the one that is best for you and get ready for a real treat!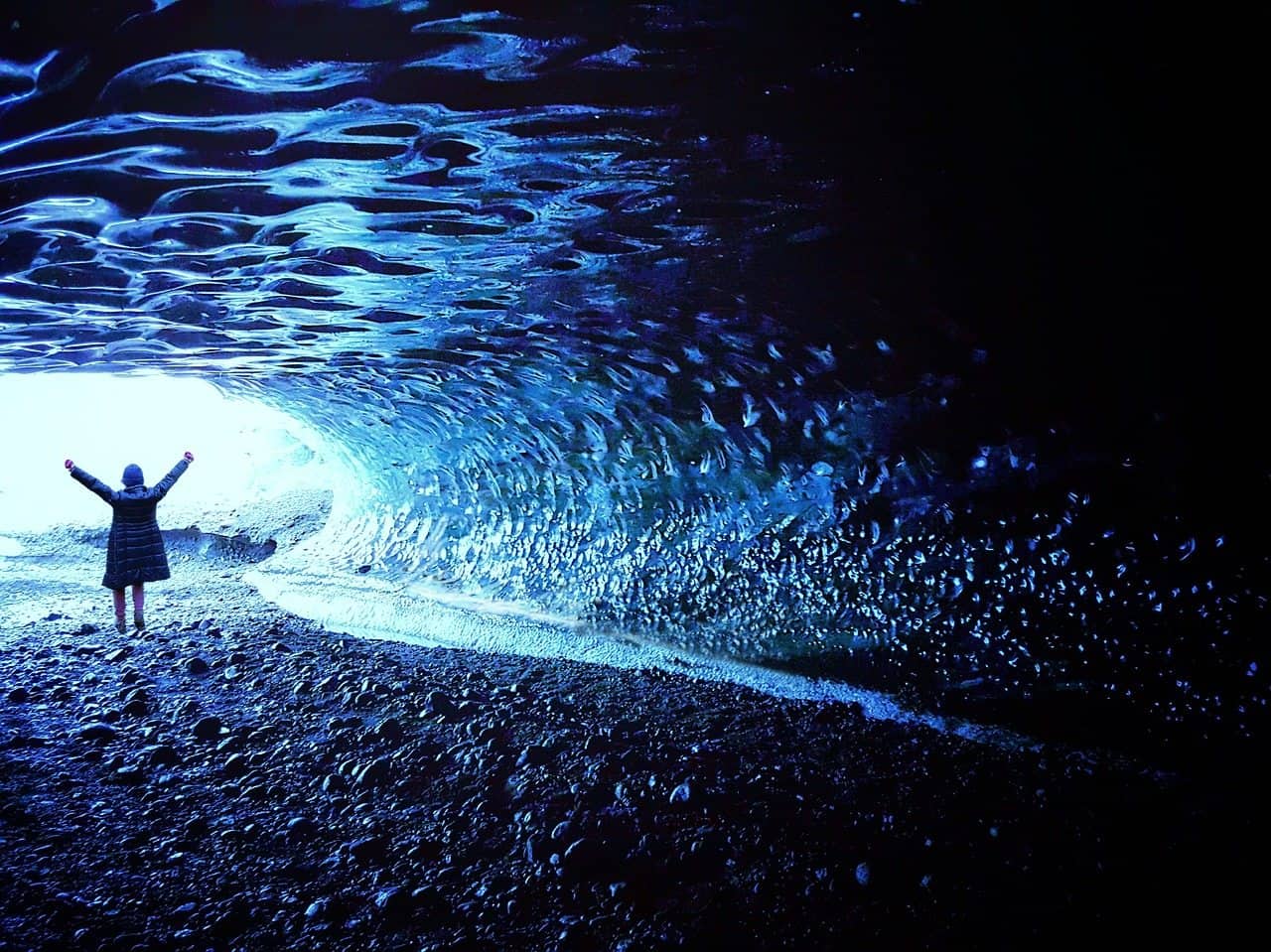 Seljalandsfoss Waterfall
Seljalandsfoss Waterfall makes for memorable Iceland photography because it is one of the waterfalls that you can actually walk behind! If you time it correctly, you will even be able to catch the sunset, the waterfall, and the landscape all in the same shot! Seljalandsfoss Waterfall is located around 2 hours from Reykjavik and is the first main Iceland photography stop along the south coast.
You can't miss it when driving along the Ring Road, but put Seljalandsfoss in your GPS just to be sure! If you hope to walk behind the waterfall, make sure to visit when there is no ice or snow. During the colder months, the area surrounding the waterfall will be covered in many inches of thick ice and photographers will be unable to access that view. That being said, there are plenty other Iceland photography vantage points to shoot Seljalandsfoss Waterfall. Just make sure to budget some time to walk around and capture lots of different angles!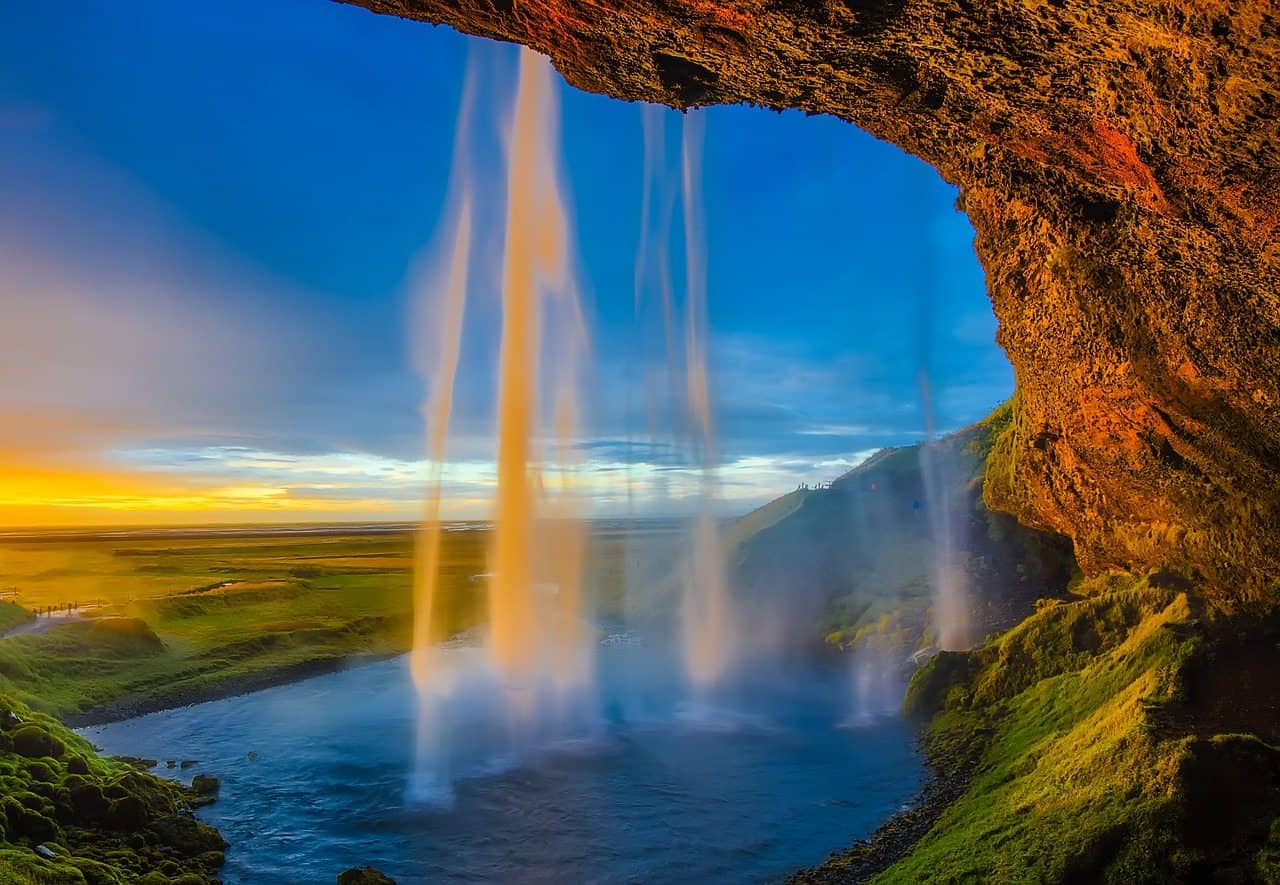 Lava Fields Covered In Moss
One of the easiest to find Iceland photography locations are one of the many moss-covered lava fields. Lava fields are everywhere in Iceland and are a favorite for photographers. When photographing Iceland's lava fields, be sure to tread with care. If you trample all over the moss, it could take decades to recoup that growth. A better idea is to stay on a path or road in order to capture the beauty of the lava fields without harming the environment.
The fact that walking on moss-covered lava fields can damage them really isn't widely known, but Icelandic locals really want to get the word out! Treading with care will allow you to capture the best Iceland photography possible while not hurting the earth.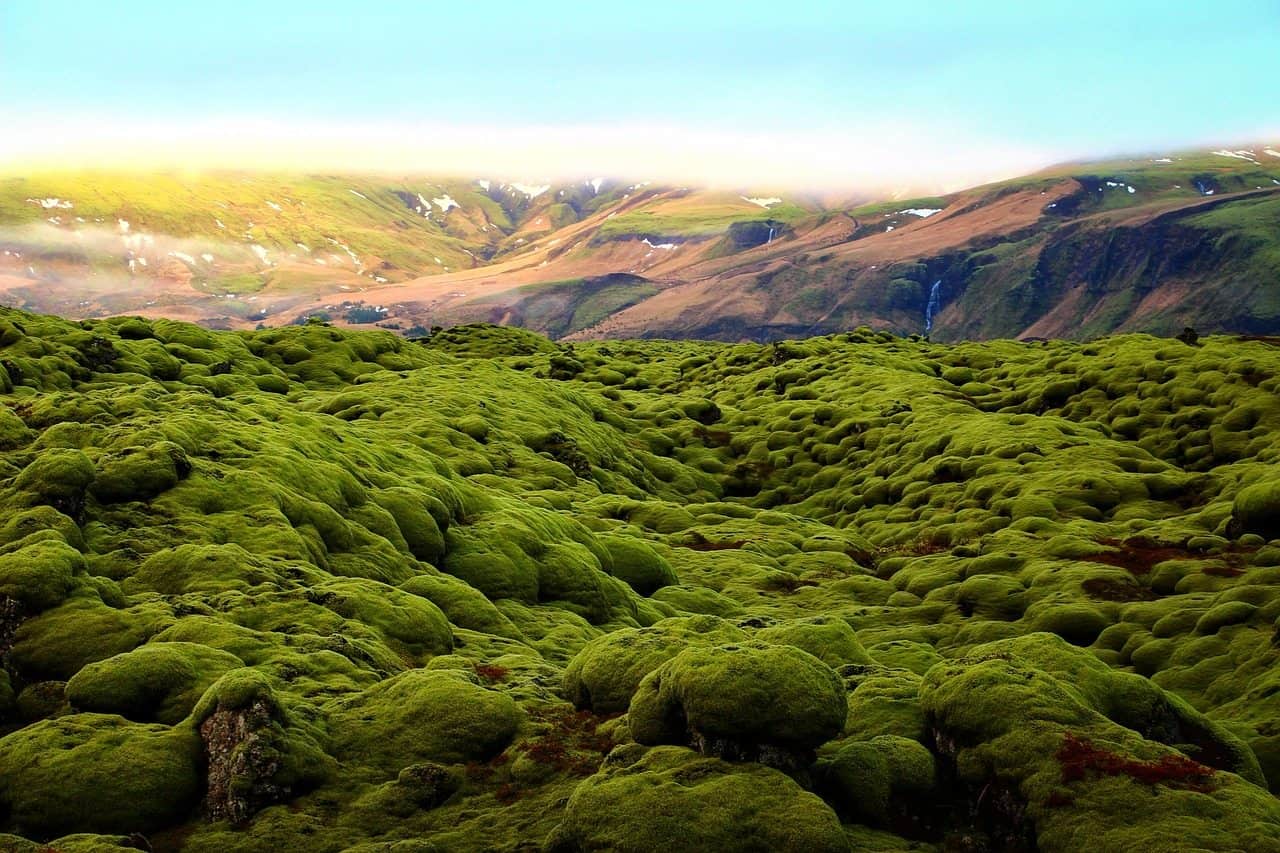 Downtown Reykjavik Is Perfect For Urban Photography In Iceland
Reykjavik is the best location for urban photography in Iceland. Iceland isn't a country full of big cities, so if you are looking to capture urban life, head to downtown Reykjavik. Reykjavik is such a colorful city and the buildings are always cheerful, even in winter. If you have a car, you will have to pay for parking when visiting the downtown area so make sure you don't forget and end up with a ticket.
If you are looking to get a great perspective for your Iceland photography, head to what is lovingly known as the "Viking Church" and go up to the very top. This will give you a panoramic view of Reykjavik and the downtown area. You can photograph straight down and capture the streets and life of the city, or you can shoot out and capture the mountains in the distance and the Reykjavik in the foreground.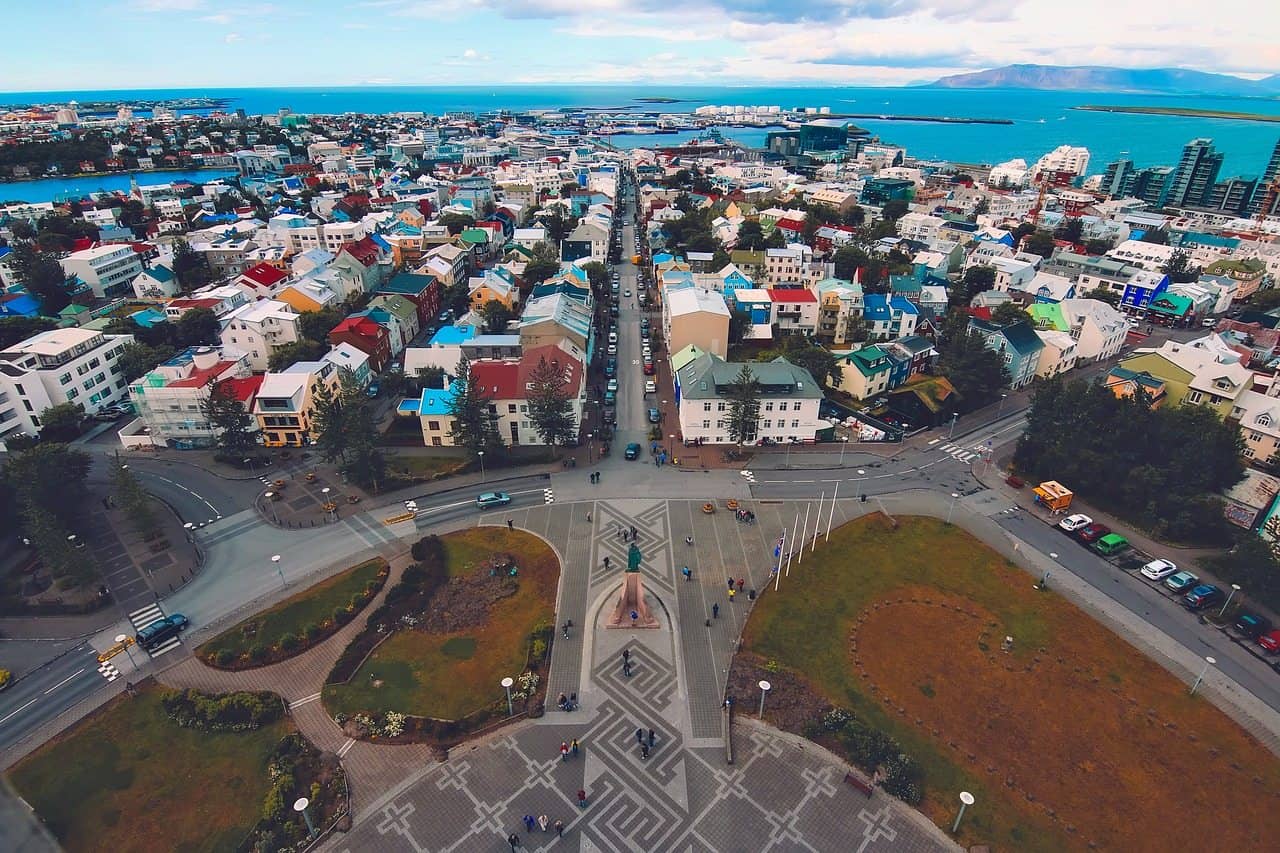 Gullfoss Waterfall
Gullfoss Waterfall is located at the very end of the Golden Circle, which is a popular drive right outside of Reykjavik. We have so much to say about Gullfoss Waterfall we wrote this entire post on it! There are multiple angles in which you can take photos of Gullfoss, from a cliff-side lookout to a viewpoint right next to the waterfall itself.
If you are looking to differentiate your photography in Iceland, visit Gullfoss during the winter for a view not many people take photos of. The way the ice builds up around the waterfall during the course of the winter adds for a very interesting subject to photograph.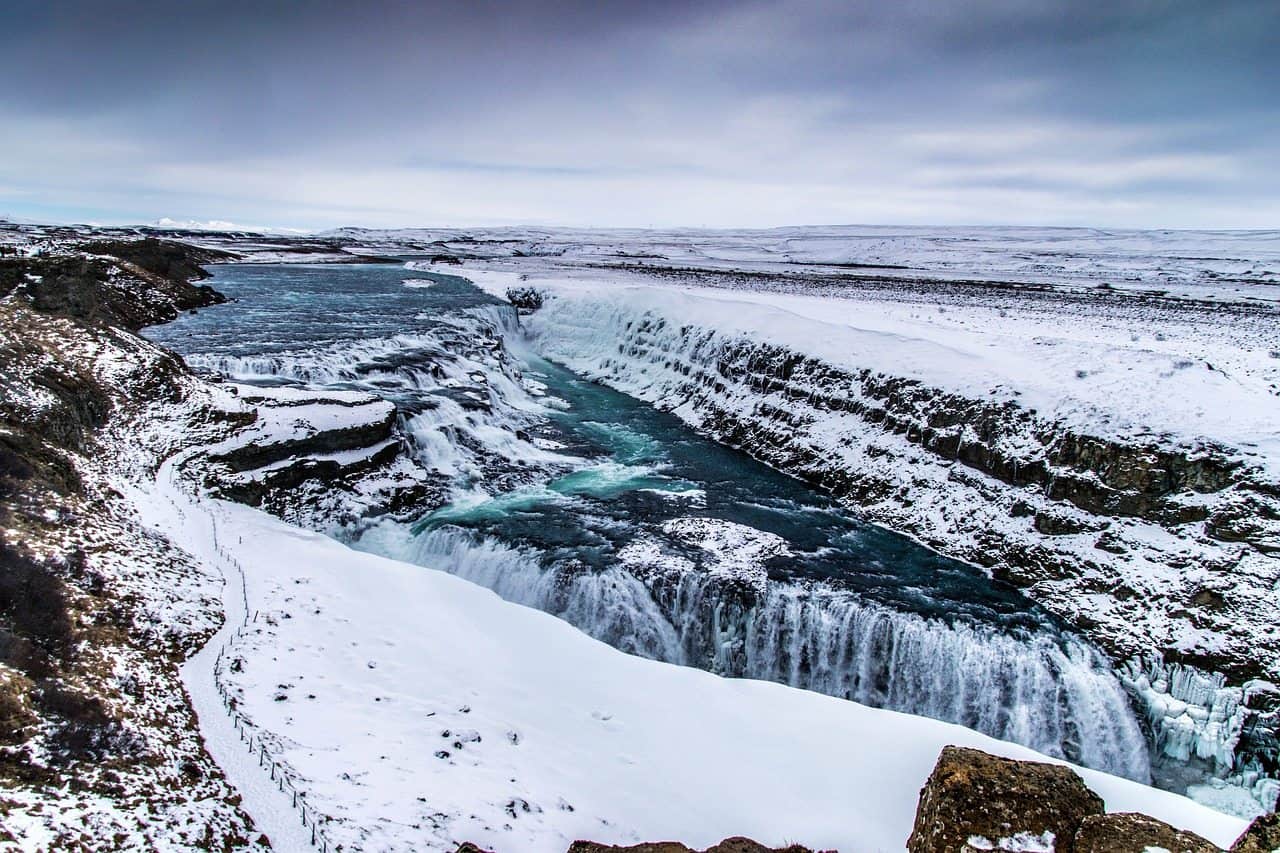 Strokkur Geysers
While you are on your way to/from Gullfoss, as listed above, why not stop and visit the Strokkur Geysers? Strokkur is the Icelandic word for Geyser and they are easily accessible from the Golden Circle Road. If you are driving the whole circle, you will pass through the geyser area.
When photographing the Strokkur Geysers they will erupt on a schedule so make sure to pay attention and have your camera ready. The coolest part of the geyser eruption is the giant blue bubble that forms and bursts just seconds before the geyser blows! The Strokkur Geysers are such a fun and memorable Iceland photography location but be careful where you step as any stray water may be boiling hot!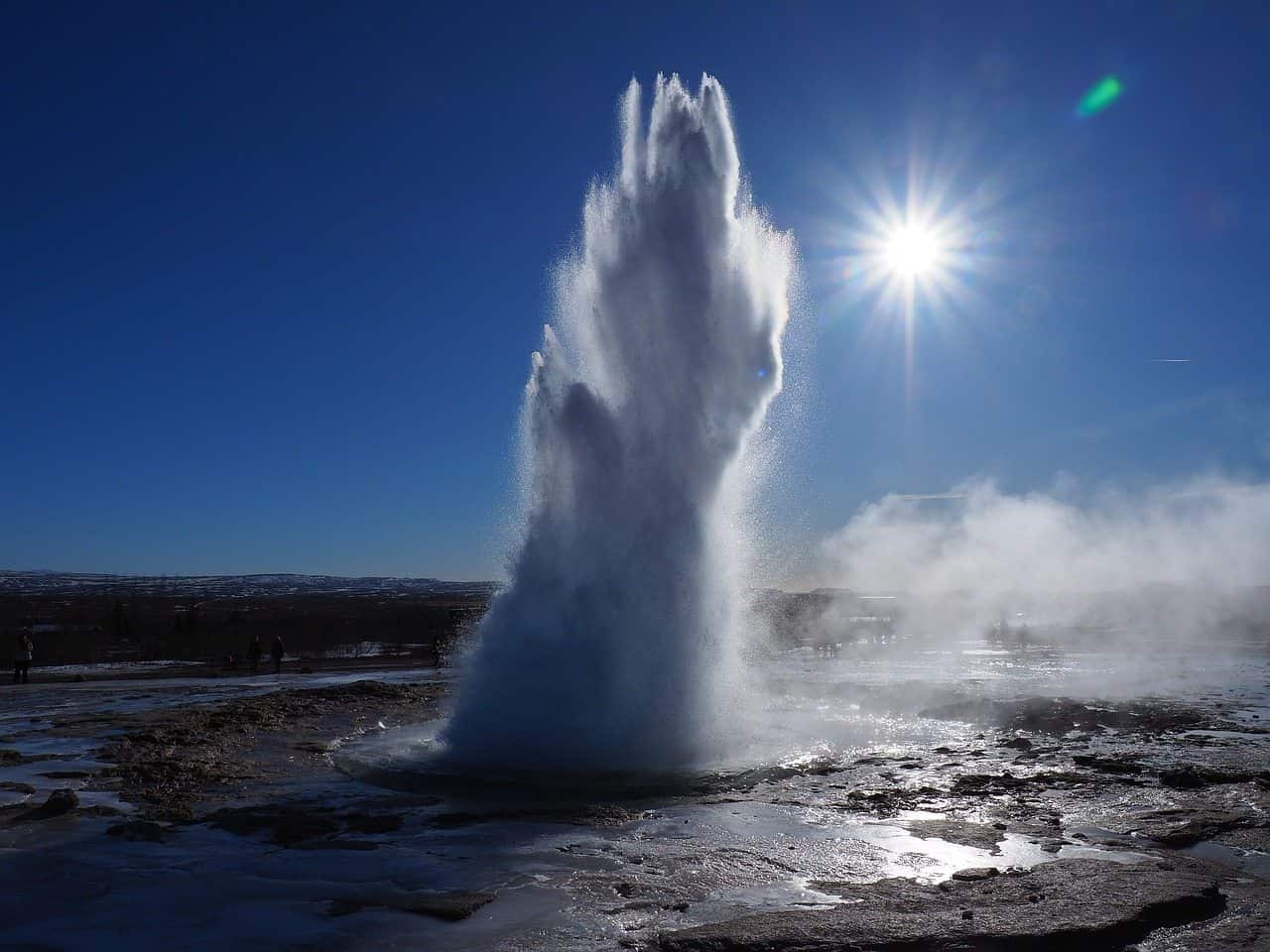 Kirkjufell
If you think about "Iceland photography" Kirkjufell will most likely come to mind! Kirkjufell is one of the most iconic landscapes in Iceland and it is even more breathtaking in real life. You can easily drive to Kirkjufell fro Reykjavik, but we recommend staying at least one night nearby as the drive is relatively long. Kirkjufell is located right on the side of the road and there is a parking lot and trail if you want to shoot with Kirkjufellafoss [the waterfalls] in the foreground.
Kirkjufell is an Iceland photography haven at any time of the year. If you go during the summer it is green and striking and if you go during the winter you may be able to capture the Northern lights glistening above this memorable piece of Iceland landscape.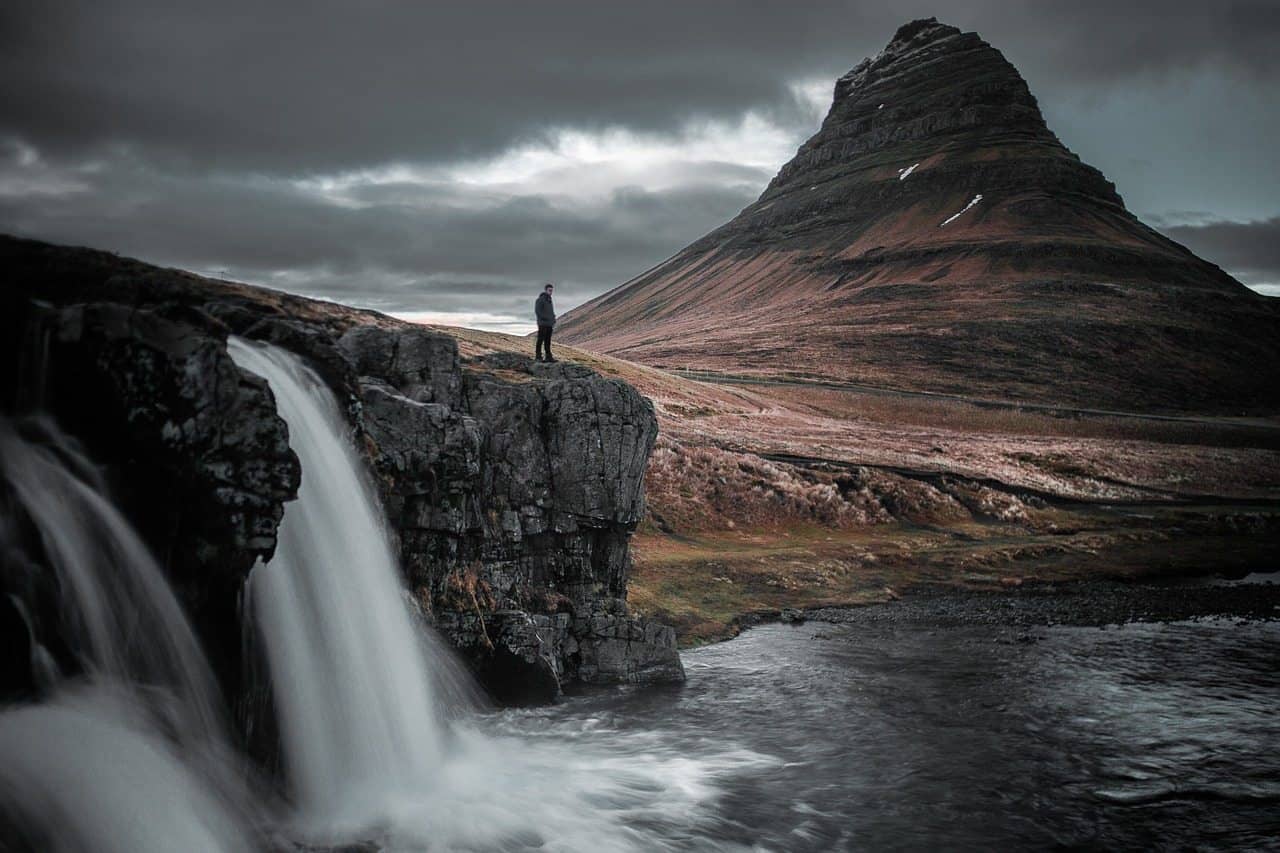 Arnarstapi Arches
Arnarstapi is a small town in west Iceland that is home to two arches that are perfect for photography in Iceland. You can find detailed instructions on the walk to find these arches in this post! One arch is sunken into the ground where you can barely see it until you are on top of it, and the other is easier to spot and forms an almost perfect circle at the center.
Arnarstapi's arches are wonderful to photograph in both winter and summer and look particularly epic with the Northern Lights overhead! You can easily combine the arches with a stop at Kirkjufell, as listed above!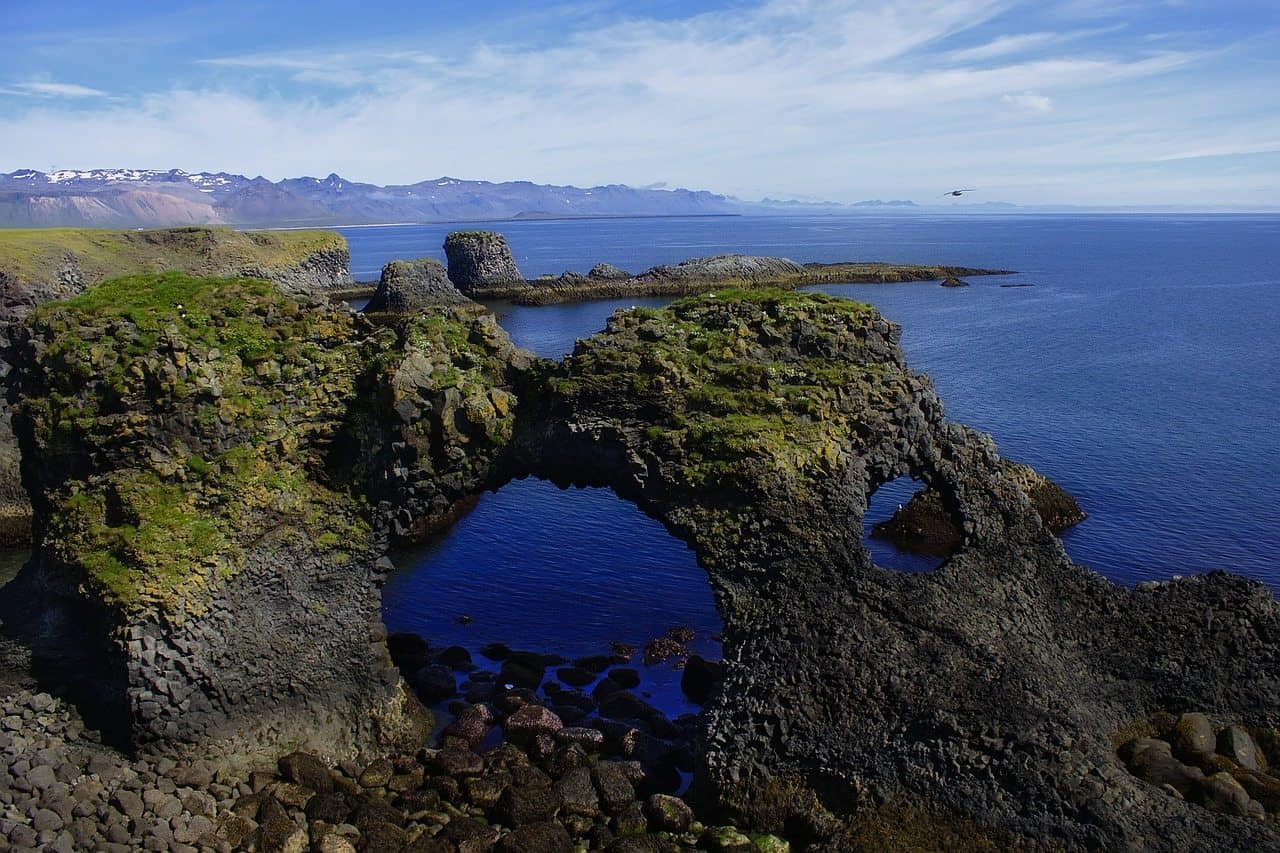 Dynjandi Waterfall
Dynjandi Waterfall is located in the west fjords of Iceland and will make any Iceland photography expert gasp at the scale! The waterfall looks massive in photos, but they do the real size and scale no justice! It is quite a bit out of the way if you are traveling to Iceland hoping to photograph the main sights in south Iceland, but doable if you have enough time!
Dynjandi Waterfall can be photographed from up close where you will be able to capture detail in the waterfall itself or from further away from where you can capture multiple smaller waterfalls downstream from the main falls! Either way, this Iceland photography location will not let you down!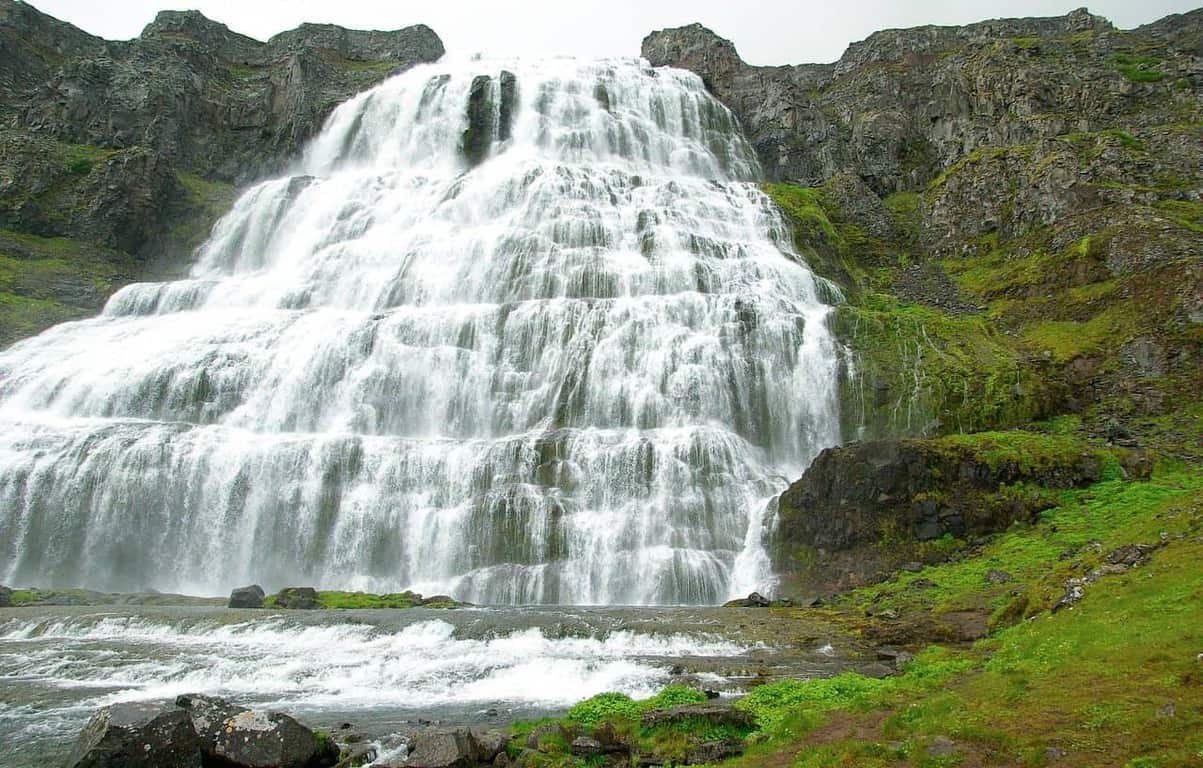 Hvitserkur
Hvitserkur is a unique looking rock formation located in the high north-west part of Iceland! It can be easily found by simply putting the name into your GPS and is located right before you enter the west fjords just off the Ring Road. Hvitserkur has been gaining in popularity lately because of this Iceland photography location's easy access with a big payoff. If you are looking for a unique place to try long exposures or to shoot the Northern Lights, put Hvitserkur on your list of places for photography in Iceland!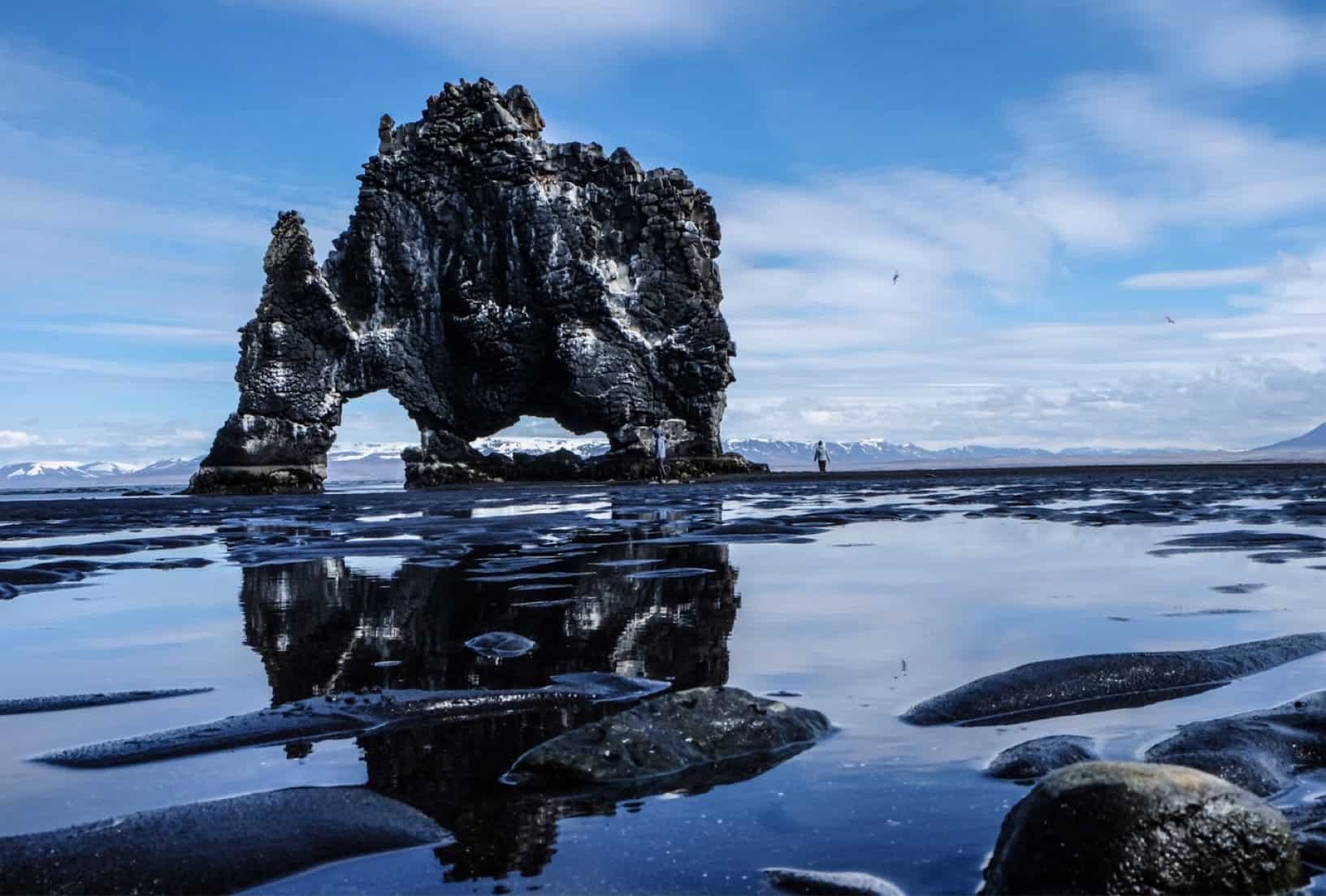 Godafoss Waterfall
Located in the high northern part of Iceland, Godafoss Waterfall is a real treat! Instead of being huge and towering like Skogafoss or Dynjandi, Godafoss Waterfall is a little more unassuming but still fantastic! It is a haven for long exposure photography in Iceland and can be visited any time of year!
Godafoss Waterfall is shaped in a half moon and although the waterfall is a bit smaller than others in Iceland, it is still quite impressive to behold in person! Make sure to bring your tripod as this is one Iceland photography location where you are going to want to capture that silky smooth look!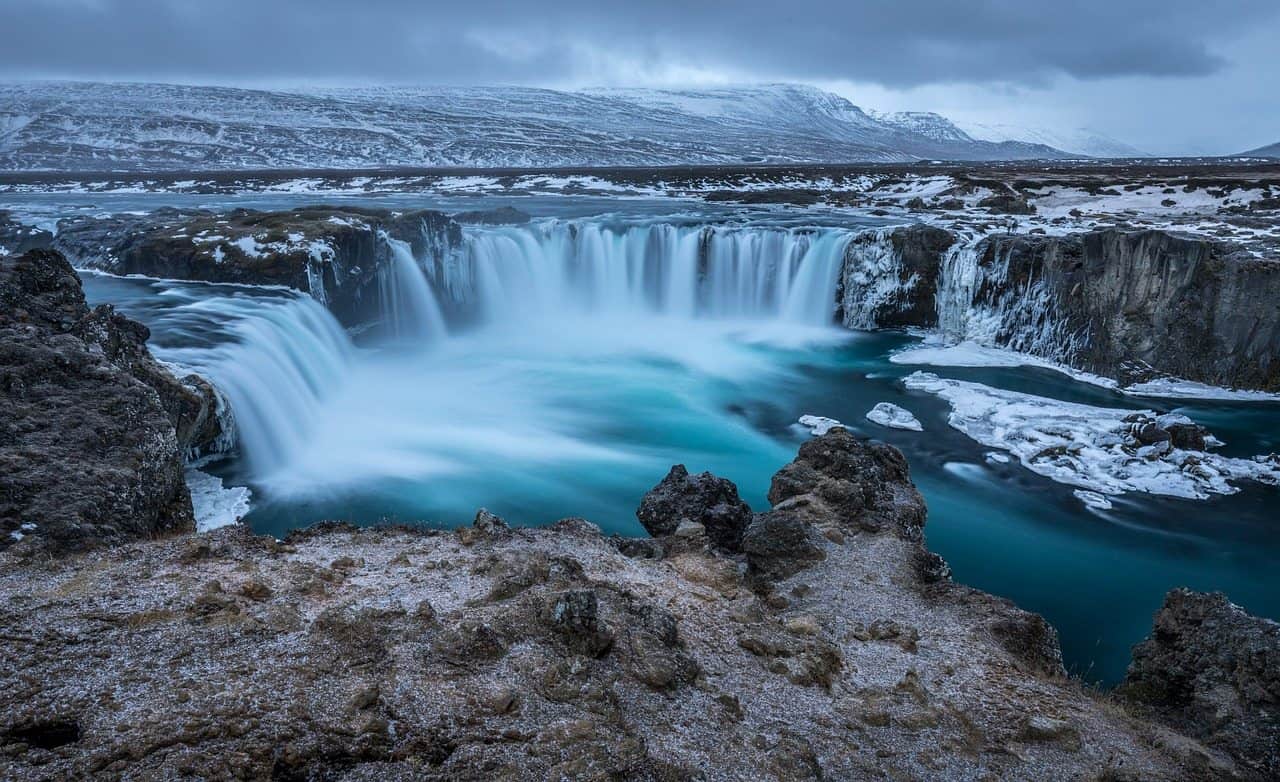 The Blue Lagoon
Many people don't think of The Blue Lagoon as a good location for photography in Iceland, but we are here to tell you that it is actually one of the best! First off, many people complain that The Blue Lagoon is too touristy. While it may be a bit touristy, you can go earlier in the morning, at night, or during the off-season and there will be fewer people bathing. In addition, The Blue Lagoon is actually quite large so there are many spaces you can go hang out in that will be more private and will have fewer people.
You can even just visit the waters outside of The Blue Lagoon if you don't want to pay the entry [although we recommend it!] and photograph the stunning blue water there. The waters outside will still be blue, but there is just less area to shoot. If you are really looking to stand out from the crowd with your Iceland photography, consider a trip to The Blue Lagoon.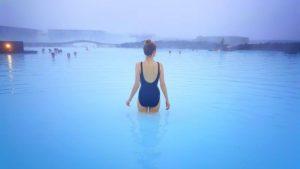 Dettifoss Waterfall
If you immediately recognize Dettifoss Waterfall as the filming location for Prometheus then you would be correct! Dettifoss Waterfall is located in the high north of Iceland which makes it a great waterfall to see in combination with Godafoss. Dettifoss Waterfall is quite massive and powerful and you can walk right up to the edge of the rushing water.
When visiting and photographing Dettifoss Waterfall, make sure to proceed with extreme caution! This is not a waterfall that you want to mess with and the surrounding rock can be slippery. Bring your tripod for this waterfall as long exposures come out quite nicely here!
Búðir Black Church
While there are many white churches with red steeples dotting the Icelandic landscape, the Búðir Black Church stands out from the crowd by being painted in all black. It isn't every day that you get to see a black church, which is what makes this one so unique! It is located in west Iceland and is very easily accessible from the road.
Búðir Black Church makes a wonderful Iceland photography location because the color of the church contrasts fantastically with the surrounding lava fields and landscape! You can photograph the church any time of year, so no matter what time you plan your photography trip to Iceland, you can make a stop here.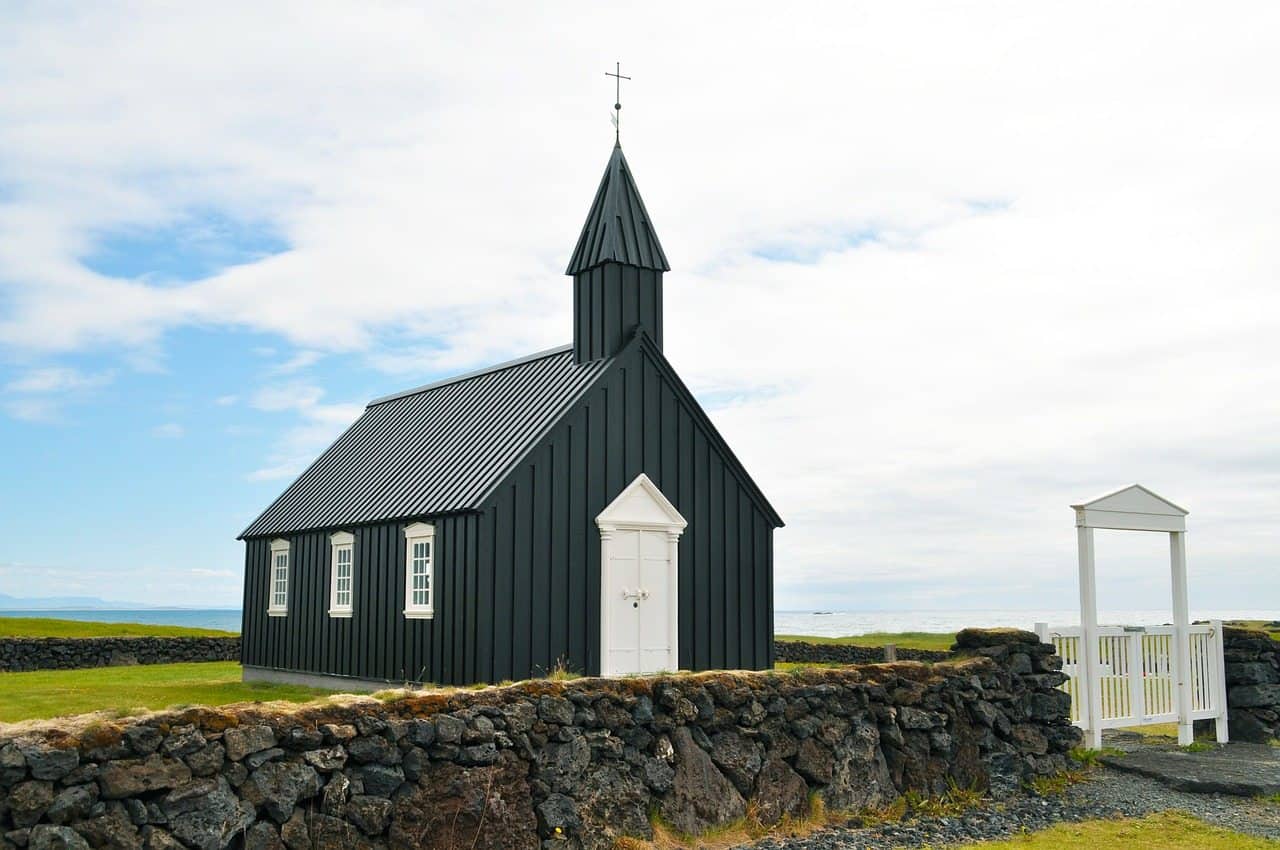 Svartifoss Waterfall
Svartifoss Waterfall is a pretty cool location for photography in Iceland because the waterfall is surrounded by black basalt! Unlike the beachside basalt, these columns are much smaller and more tightly packed and the waterfall makes for a very interesting Iceland photography location. Svartifoss Waterfall is easy to get to but it does require a hike.
The hike begins at the Skaftafell National Park visitor center and is considered easy-to-moderate. The Svartifoss Waterfall hike is open all year round and we recommend that you bring a tripod so you don't arrive and regret that you left it in your car!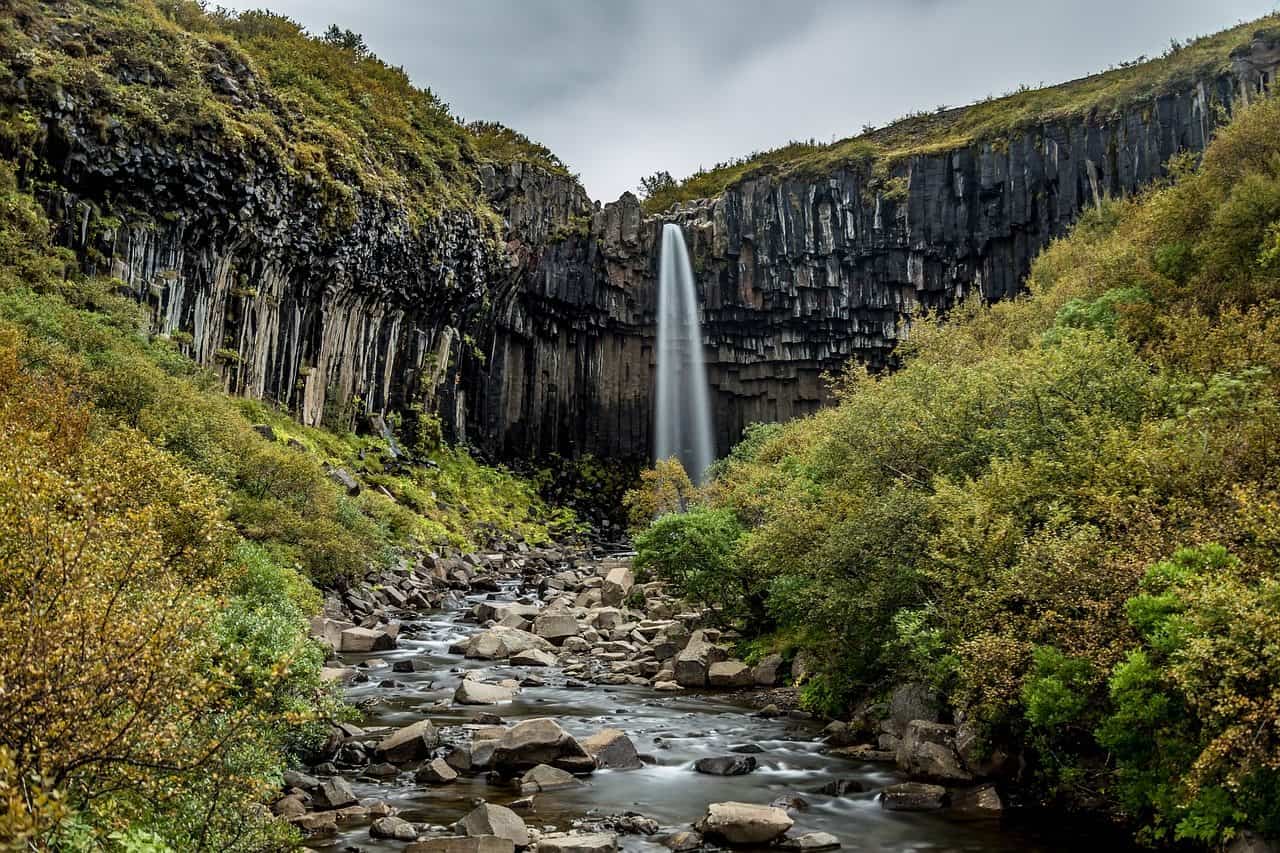 Seljavallalaug Hot Spring
Seljavallalaug Hot Spring is a memorable Iceland photography location because not only do you get to capture a hot pool hidden in a mountainside, you actually can go for a dip if you so choose! Seljavallalaug Hot Spring is the oldest swimming pool in Iceland and located in south Iceland.
The hike to get to Seljavallalaug Hot Spring is just 20 minutes long, but make sure to dress warmly so you don't freeze on your way back to the car! Seljavallalaug Hot Spring is one of the more unique landscapes in Iceland to take photos of because the old pool and steam from the hot spring contrast nicely with the landscape around it!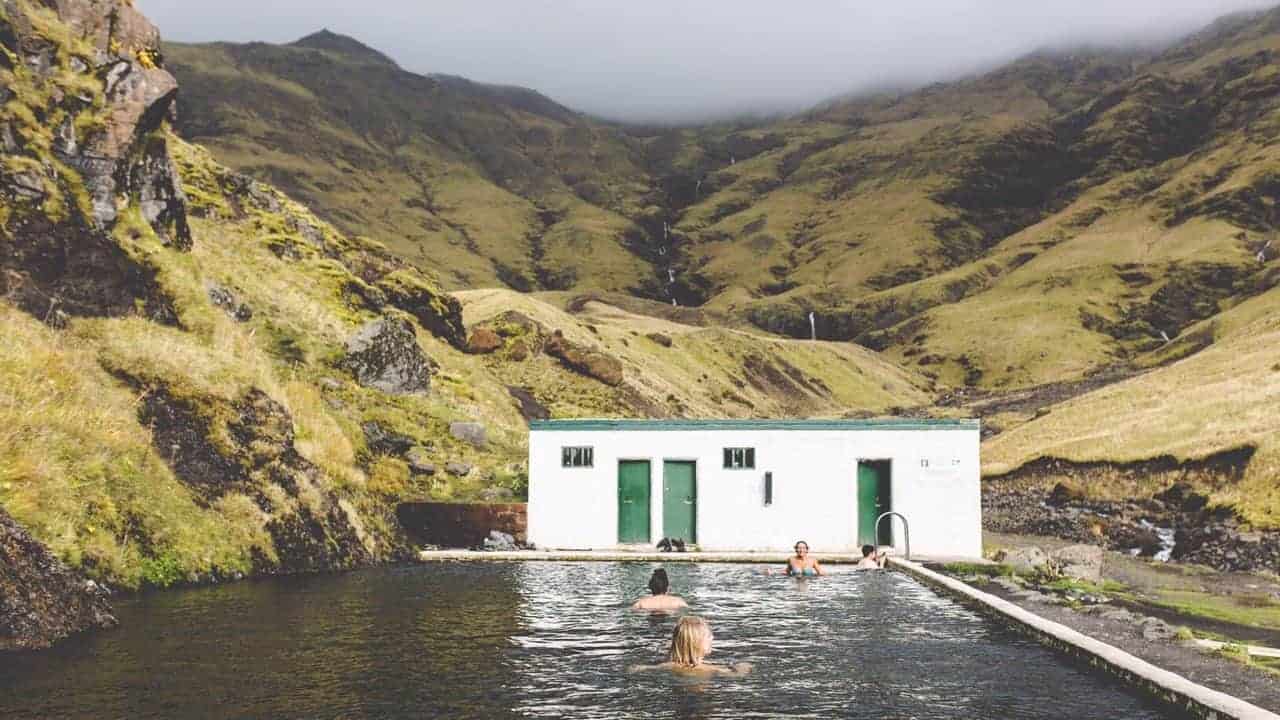 Háifoss Waterfall
Standing above Háifoss Waterfall will make you feel insignificant compared to how large and powerful the world really is! Háifoss Waterfall is a photography location in Iceland you need to visit because it is easy to get to with a big payoff. Háifoss Waterfall is located just outside of the town of Selfoss in south Iceland. Make sure to put Háifoss Waterfall in your GPS in order to be able to more easily find the waterfall. There are directions marked on the Ring Road to point you towards Háifoss Waterfall, but it can be easy to miss.
Háifoss Waterfall makes for exceptional Iceland photography because you are standing above a massive gorge and a towering waterfall that drops into it! You may even have to sit down if you get vertigo or have a fear of heights! Háifoss Waterfall is a memorable Iceland photography location and one of the less popular waterfalls to explore.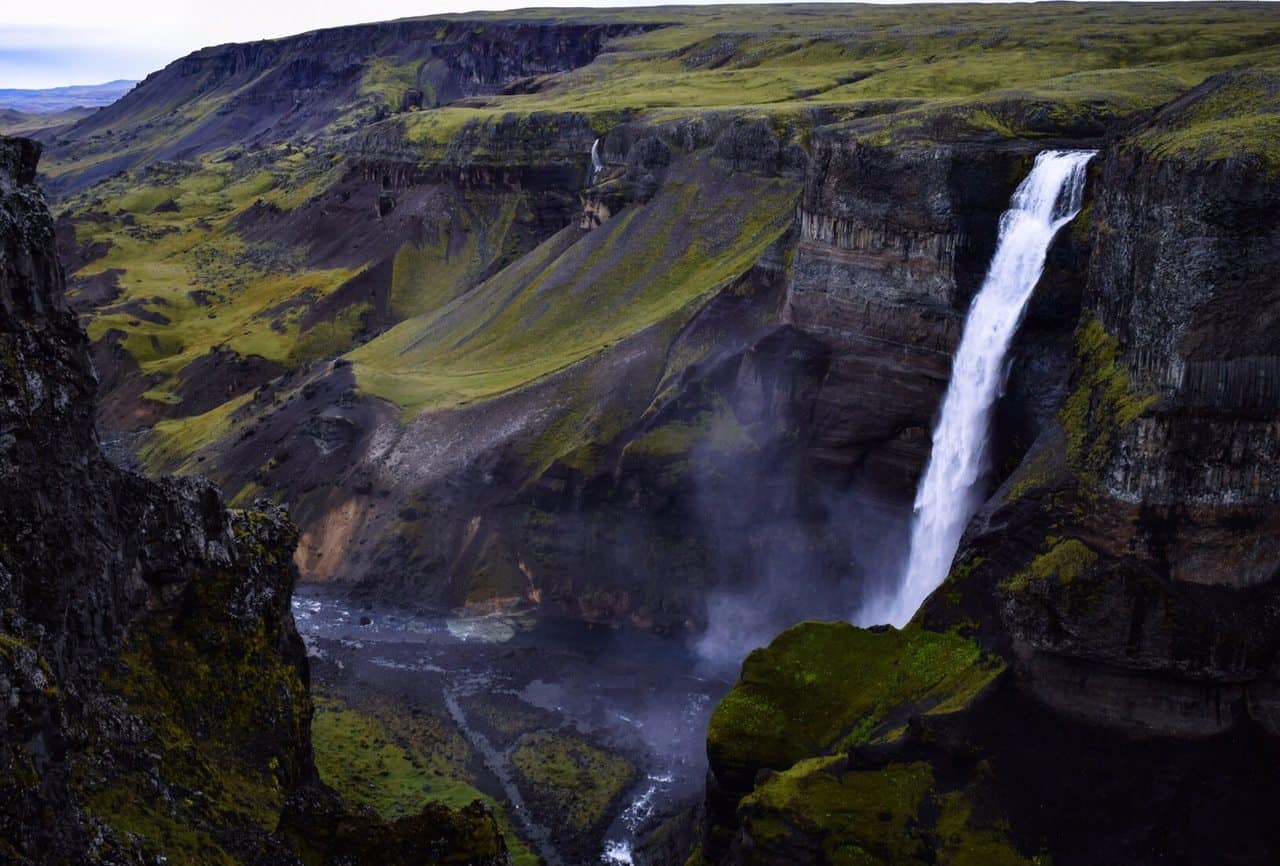 These are some of the best Iceland photography locations in the country! Let us know if you visit any of them and what places you would add to this list in the comments!
To help you with your planning, we put together Where To Stay In Iceland where we break down all of the best lodging options around the Ring Road. We also have 3-Day Iceland Itinerary, 4-Day Iceland Itinerary, and 5-Day Iceland itinerary options to help you continue to plan your trip!
Pin this post: