Are you looking to make sure your Europe packing list is complete before taking the trip of a lifetime? If you are looking for a detailed list of what to wear in Europe while traveling, you might have come to the wrong place. Instead, we are here to make sure you do not forget the most important things when packing for Europe. We have been to Europe countless times and thoroughly enjoy visiting and traveling there, but we know packing for Europe can be daunting, so we want to offer the best insight and advice to help you avoid a stressful packing experience!
We have seen many people forget to pack essential items while packing in general, and thus, packing for Europe is no different. Reviewing the ten items we list below will help you feel fully prepared for your upcoming adventure! Whether you're taking a train across France or relaxing in the Blue Lagoons in Iceland, we want to make sure that your travels are well prepped for.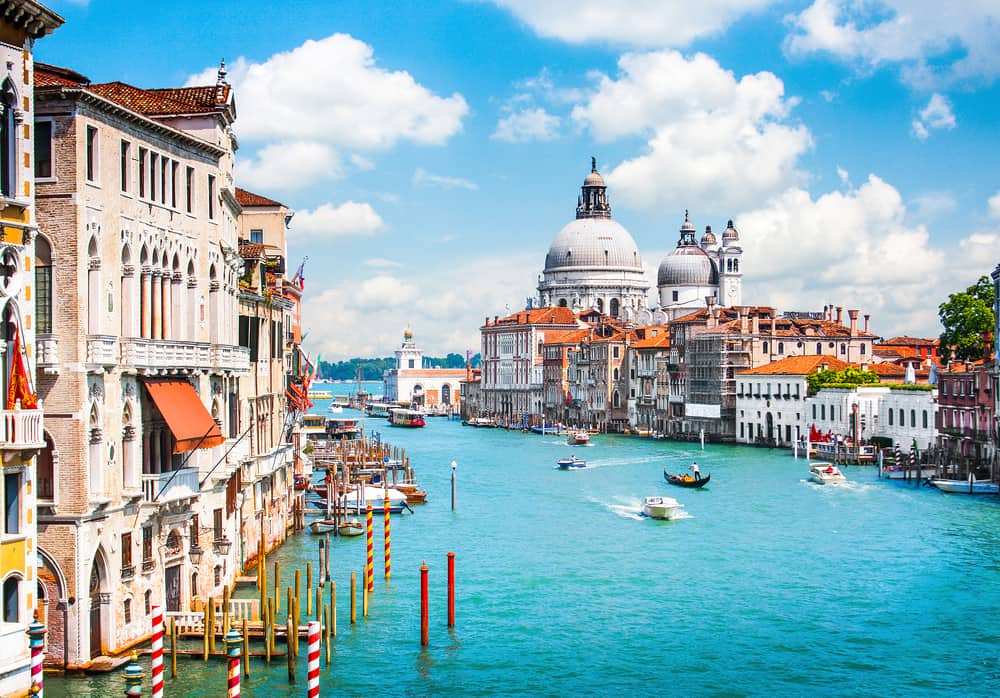 Europe Packing List: 10 Things You Are FORGETTING To Bring
1. Stay Dry With A Poncho!
This is one of the biggest things people forget on their Europe packing list! If you're looking to save space but stay dry when choosing what to wear in Europe, a poncho is a must add to your Europe packing list, as it is smaller and more compact that an travel umbrella, but will still keep you dry! You want to ensure that you are well prepared for whatever weather might be thrown your way.
Unless you are outfitted in a waterproof jacket, pants, and shoes, it is important to bring a poncho to ensure that you are comfortable wherever you go. But please make sure to pick a poncho that is made of quality material so it doesn't rip and can with withstand different types of weather. There is no sense of burdening down your luggage with an umbrella when you an simply throw in a poncho that does the same job and takes up a fraction of the space and weight. It is easy to whip out, put on, and often covers more space than an umbrella! It is a must add to your Europe packing list.

2. Portable Smartphone Chargers Are A Must On Your Europe Packing List
Whether you are going on one of the many tours across Europe, walking around Rome or flying to Paris, your phone is probably going to die quickly. When planning your Europe packing list, make sure to purchase a portable power bank to bring along for your trip. These portable banks usually cost around $10-$40, but are a great investment as they can help you charge your phone on the go.
These are a must to have when packing for Europe because even if you aren't usually on your phone, you will be more than likely using your phone to take photos and update social media apps to stay in contact with friends and family. This will drain your battery quickly! Avoid a dead phone by purchasing a small power bank. You will thank us later: it is one of the most important things to add to your Europe packing list!
We recommend the Anker PowerCore 10000 and use it during all of our travels. Despite it being a little more expensive, it has great quality and should be added to your suitcase when packing for Europe if you are bringing a smartphone along!
3. Don't Forget To Bring Earplugs When Packing For Europe.
Take it from us and thousands of other travelers: add earplugs to your Europe packing list! They are essential and so helpful. Whether you are staying in hostels, AirBnBs, or hotels, earplugs offer some peace and quiet against the white noise of any city or country you visit.
Throwing a pair earplugs into your bag makes packing for Europe is quick and easy. They take up limited space and offer a way for you to relax against the noise, whether that be traffic, nearby restaurants or bars. They can also help you focus if you need help concentrating in an unfamiliar place. They can also help save your ears if you happen to drop by a party or concert during your time in Europe!
Plus, bonus: you can use your earplugs if you are hoping to sleep on the plane on the way to/from Europe, or even while you are traveling from destination to destination. It is important to get some sleep while you are flying if you can because you want to be as awake and alert as possible when you land in Europe!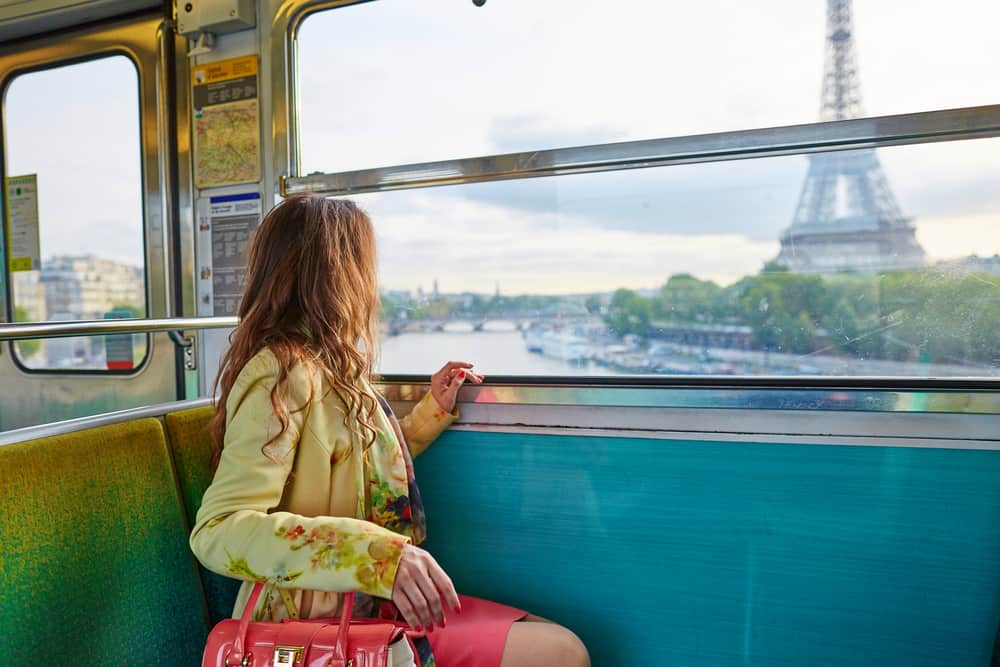 4. Extra Memory Cards Are Always Great!
Europe is beautiful. There is no doubt about it! From colorful coastlines to castles and ancient architecture, there will always be something to take a photo of. If you already have a camera on your Europe packing list, then you should add additional memory cards to your list. Unless you are packing a computer for Europe, you will not be able to upload photos and clear your existing memory card, and thus, having extras are great for preparation.
Purchasing additional memory cards costs under $20 and take up little to no space in your luggage when packing for Europe. And having these backup cards can help save you from potential heartache if something goes awry! There is nothing worse than coming across a perfect moment and then finding out you don't have enough space to capture it with your camera. We have been there and we know how disappointing it is: so, don't delete photos to make space! Simply add extra memory cards to your Europe packing list and snap away!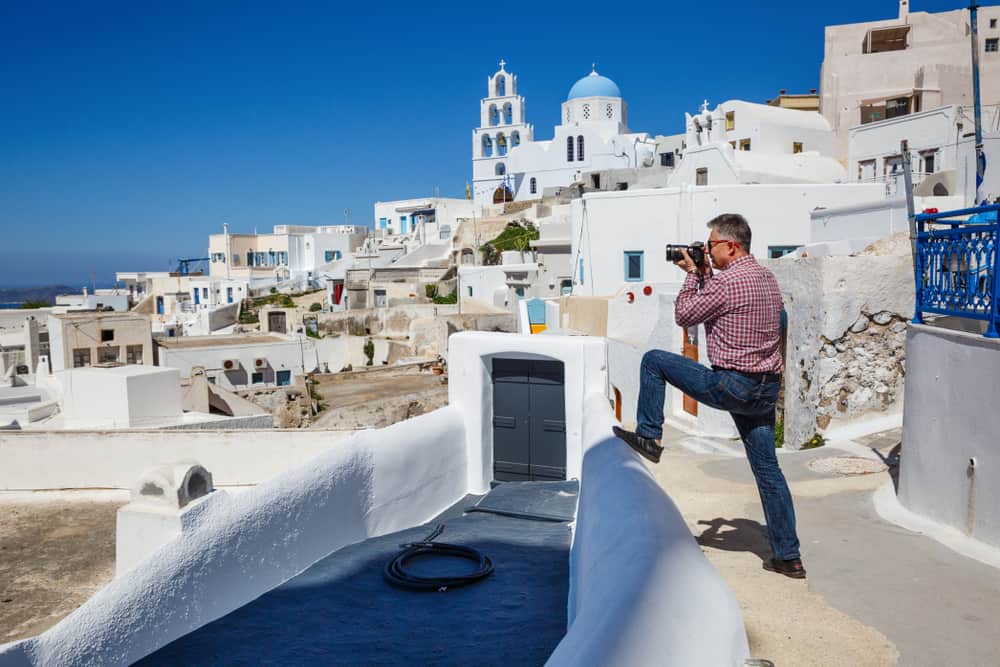 5. Smartphone Storage Is Great For Backup And Something Many Forget On Their Europe Packing List
Smartphones are so good these days that you hardly need to add a camera to your Europe packing list. So if you are planning on solely relying on your phone to capture memories, we beg you to bring some way to back up your photos. Then the best way to do this is with a portable smartphone flash drive. A flash drive is a small storage device that you can connect to your smartphone and then safely and easily download photos onto.
It is the worst feeling in the world to lose your photos and your memories from a trip. We have done it before, which is why we always back up our photos to a mobile flash drive. It is quite easy to do and protects against a variety of unfortunate circumstances that may occur: for example, say your phone gets stolen while in Spain. You can still recover your photos from your trip if you have uploaded them onto a smartphone flash drive!
We recommend the iDiskk USB 3.0 128GB as it is a certified device. People of all ages are documenting their vacations on smartphones, and because of such, we highly recommend investing in one of these devices to store you photos and memories. You should add this to your Europe packing list even if you traditionally utilize cloud storage: you don't want to be limited by slow and insecure internet to save your memories!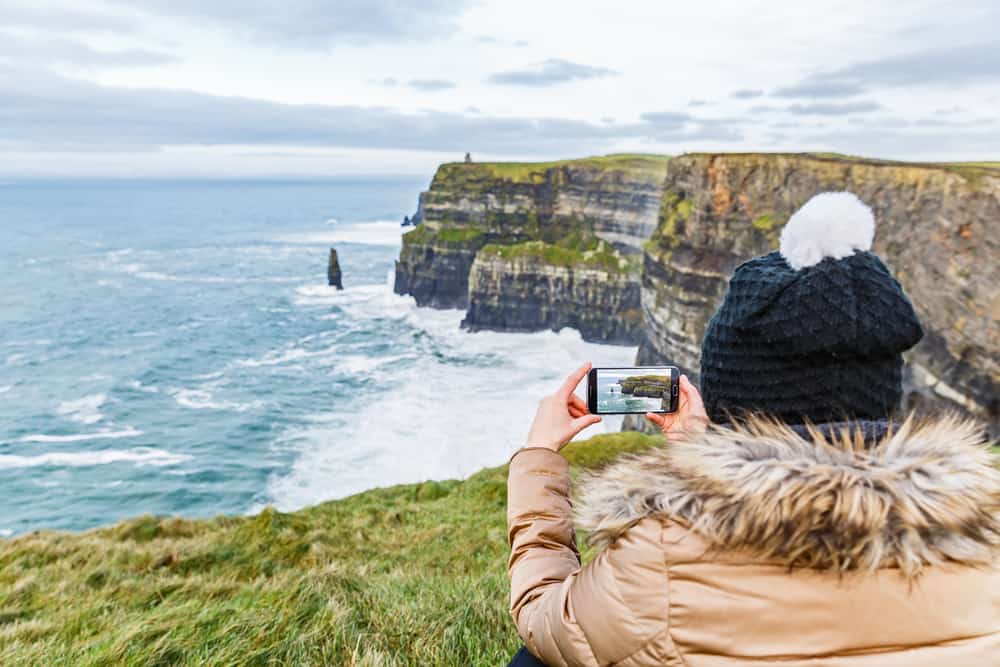 6. Reusable Water Bottles Are Good For Your Health And Wallet.
Staying hydrated is vitally important while traveling, and while in some countries water is safe and free, we would highly suggest adding a reusable water bottle to your Europe packing list to be safe and prepared. First, the water is different than where you are from, and thus, you may feel a bit queasy drinking unfamiliar water, especially if you have a sensitive stomach, so having a filtered bottle of your own may help combat some of this slightly uncomfortable adjustment.
Second, many restaurants in Europe will change money for a glass of water. If you don't want to pay for water every time you go out to eat, simply bring reusable water bottle to drink while you dine. This is a great way to save money and save the earth at the same time but not purchasing a plastic bottle of water!
But even if you don't have a sensitive stomach or don't care about the money, a filtered water bottle is great for packing for Europe because it helps reduce waste and save the Earth. You can simply refill the bottle at sinks of fountains. There are plenty of fill stations in Europe so you will always find local water nearby. It is cheap, encourages you to stay hydrated as it is easily on hand, and will change your visit!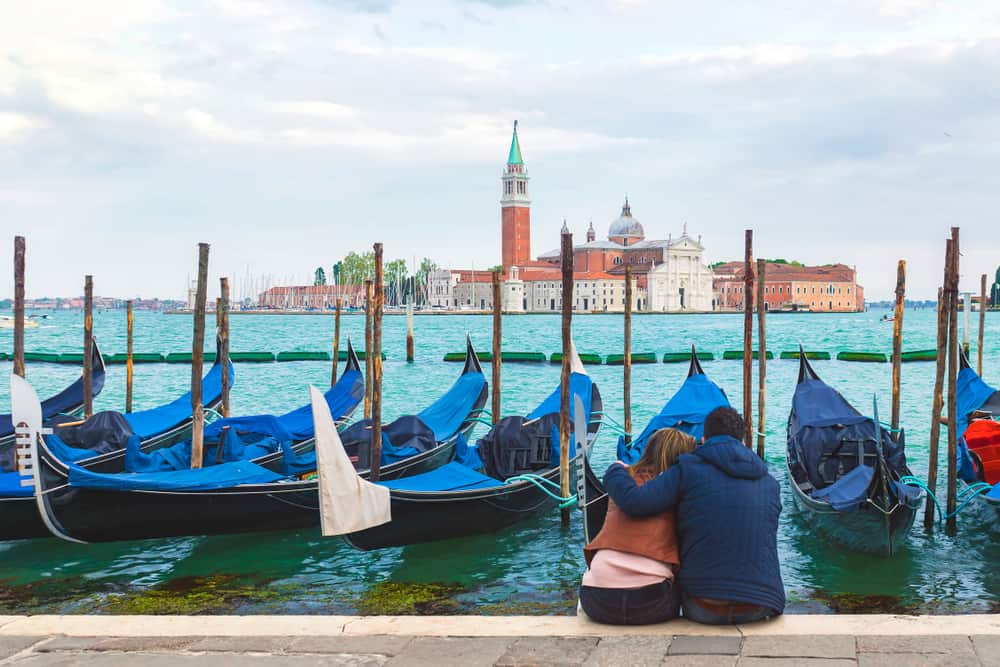 7. Good Walking Shoes Will Ensure Comfort Throughout The Entire Trip.
During our first trip to Europe we made the mistake of wearing Converse and $15 flip flops, thinking they would suffice for all of the walking we were doing. We now know that it is important for you to ad at least one pair of high-quality walking shoes to your Europe packing list! You are more than likely going to be walking 20,000 steps a day and covering many miles, so investing in a pair of good walking shoes for the trip is so important.
We personally utilize and highly recommend the Vionic Farra Sandal in tan or black. Heck, we recommend any of the Vionic products! They can be a little pricey, but your feet, legs, and back are worth it. Investing in one good pair of walking shoes will make all of the difference on your trip. You don't want to be uncomfortable or in pain– add good walking shoes to your Europe packing list!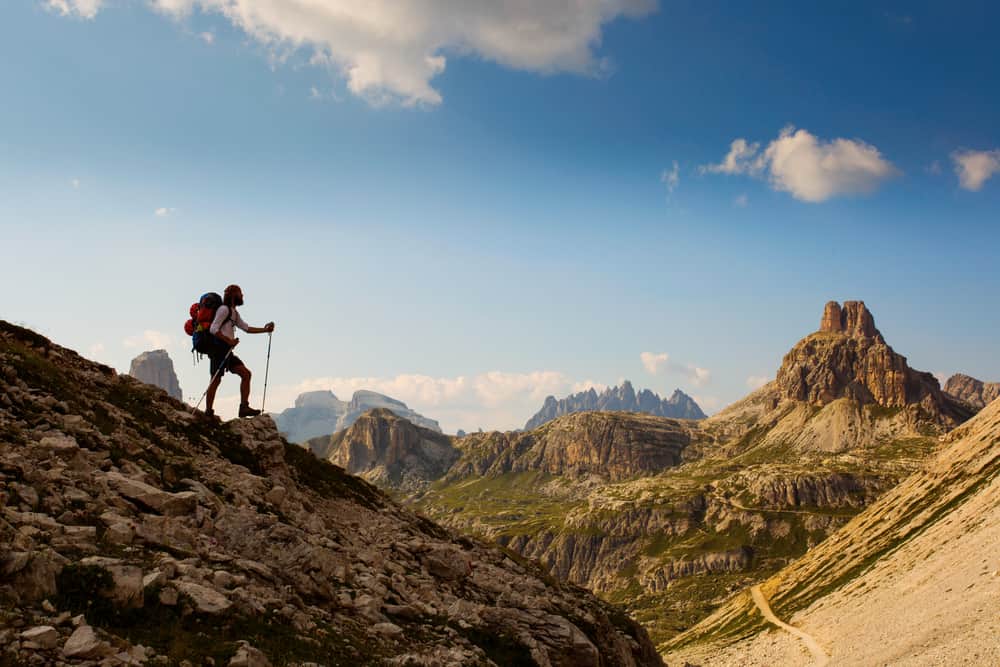 8. An International Power Adapter Will Keep Your Devices From Surging.
Although having a portable smartphone charger may help keep your phone fully charged on the go, don't forget that you're going to need an adapter for when you are charging your technology at your home base or wherever you may be staying. The outlets in Europe are different than the ones in America, so it is important to invest in and pack a power adapter!
The most common outlets in Europe include Type C, E, F, and G. For this reason, we recommend bringing an international power adapter that will work in almost all European countries. They even have some with built in USB ports and a built-in fuse to protect your devices in case of a power surge. Take it from us: you're going to want to charge you technology when you can, so make sure to add a power adapter to your Europe packing list!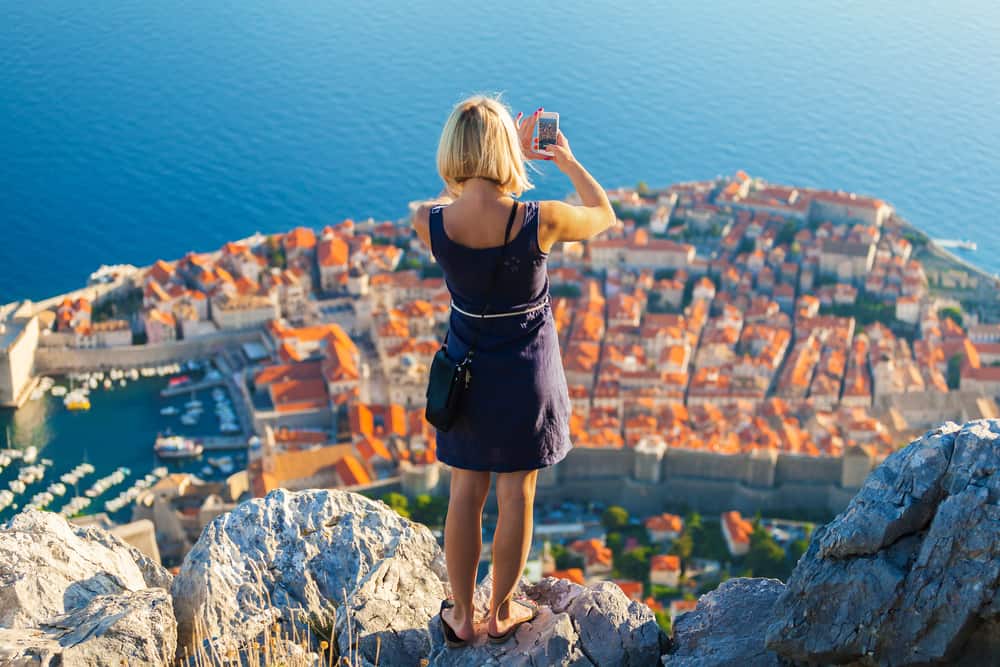 9. A Backpack/DayPack Is Needed To Carry Everything!
Traveling in Europe typically involves a lot of walking and day trips, and thus, a good quality daypack needs to be at the top of your packing list. Bags that are comfortable, durable and spacious are so important when traveling: you have to make sure that they hold all of your things in addition to being reliable despite changes in weather.
We highly recommend this Venture Pal daypack. It is of great quality and is fairly cheap. It has many compartments for all of your needs, and is lightweight as well as foldable, so it can be stored when you are not using it. Plus, it adds a splash of color to your travels, as it comes in a variety of shades! Make sure to add a daypack to your Europe packing list. It lets you travel hands-free but with storage that is easily accessible.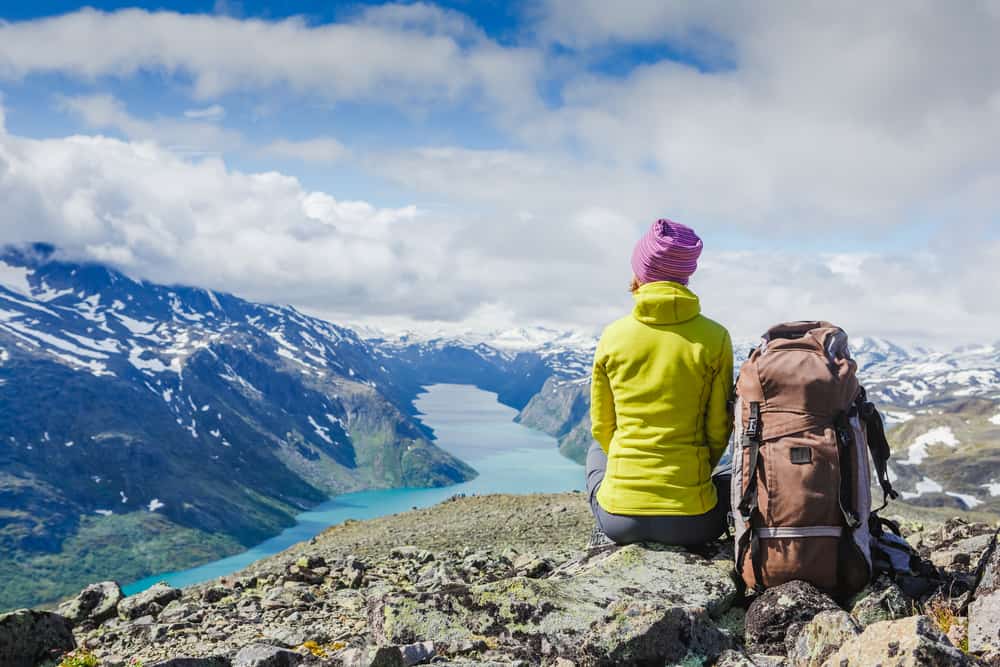 10. Pack A Moisture-Wicking Scarf No Matter When Or Where You're Going.
We know we said that this article wouldn't get into what to wear in Europe, but we felt as iff it was important to add at least one accessory that should be packed: a moisture-wicking scarf. In many parts of Europe, it rains– even in the summer months! Thus, it's important to stay warm and dry while exploring.
A moisture-wicking scarf lets you do this: it is fashionable and fitting. It pays tribute to the culture and style of the area and local dress. But, most importantly, the scarf keeps you dry by absorbing moisture from the air and on your skin, offering a layer of protection from any chill that is trying to sneak into your bones. Be fashionable and smart: make sure to add a moisture-wicking scarf to your Europe packing list!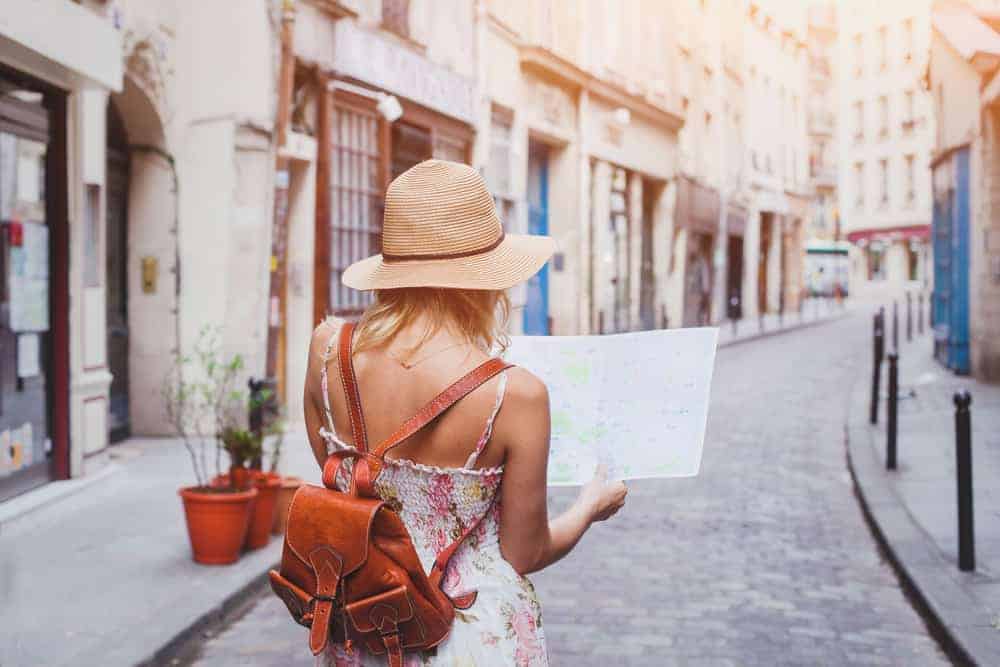 Other Items To Not Forget On Your Europe Packing List:
Planning your Europe packing list doesn't have to be as stressful as it sounds. By following these simple tips, you will be well on your way to packing like a pro for Europe. The items lifted above are often forgotten or overlooked by travelers, but they can save your vacation from heartache if added to your bags when packing for Europe.
Of course, Europe has stores and you can purchase things you may have forgotten, but the stores may or may not be open, have exactly what you need, and may cost a pretty penny! Do yourself a favor and add these items to your Europe packing list and enjoy your trip!
Please note: As an Amazon Associate we earn from qualifying purchases