If you have yet to hear about the Dobby Pocket Drone, you are in for a real treat! Touted as a "selfie drone," we first saw the Dobby Drone by Zerotech in use at B&H in New York. It was being flown indoors and was so small and responsive we just knew we had to try it out. These days, everyone wants a drone but not everyone has over $1000 to spend on their first one. Whether you are looking for an affordable first-time drone, a small drone for travel, or a fun new tech toy to take selfies with, you are going to love the Dobby Pocket Drone.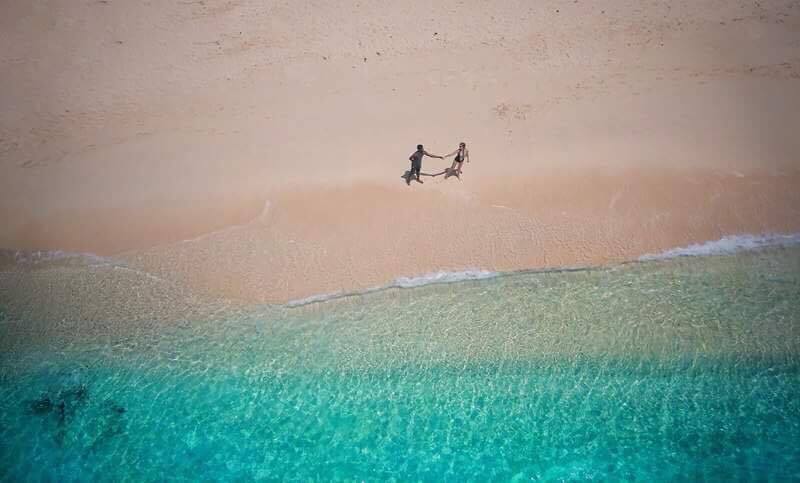 Dobby Pocket Drone Should Be Your New Tech Toy And Here Is Why
The Dobby Drone is ultra affordable and won't break the bank
Drones are all the rage these days, but not many of us have thousands of dollars to spend on a new piece of technology. At prices ranging between $300-$350 depending on where you buy, the Dobby Pocket Drone is cheap as hell when compared to its larger siblings but doesn't sacrifice quality. For quick delivery and easy customer service, we suggest purchasing through Amazon: ZEROTECH DOBBY Mini Selfie Pocket Drone with 13MP High Definition Camera U.S. Version with Official Warranty
.
You can easily control the drone from a smartphone app
If you are tentative about piloting a drone, don't be! If you like to read, the Dobby Pocket Drone comes with an easy manual that explains everything you need to know about the app. You simply download the "do.fun" app onto your phone, connect it to the Dobby Drone and get started. The app works on both Android and iPhone so you can fly with ease no matter what device you have. The app itself is pretty straightforward and the controls are easy.
The only downside to controlling a drone with your smartphone is the potential for glare when it is really bright out. Don't worry, we piloted our Dobby Drone in the Caribbean at noon with no problems. Be sure that your cell phone is charged so you can fly your drone with no problems.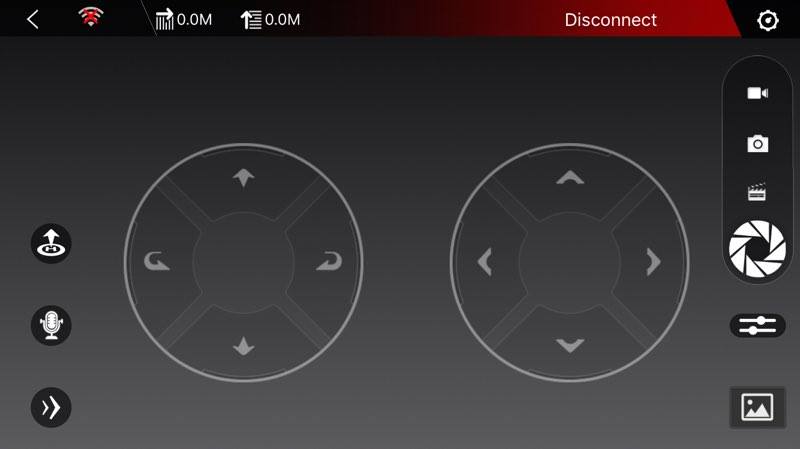 It is insanely portable and folds up smaller than a cell phone
Whether you travel a ton like us or just want to have fun with your friends or family, a drone that is easily portable is fantastic. When folded, the drone is literally no bigger than our smartphones. Couple that with the fact that you don't need a separate control to pilot it and the Dobby Drone folds up small enough to fit in your pocket. For us, we can carry it folded in a small purse or in the "sunglasses" case in our Tenba Shootout Bag
. To fly Dobby, carefully fold the legs out and you are ready to go!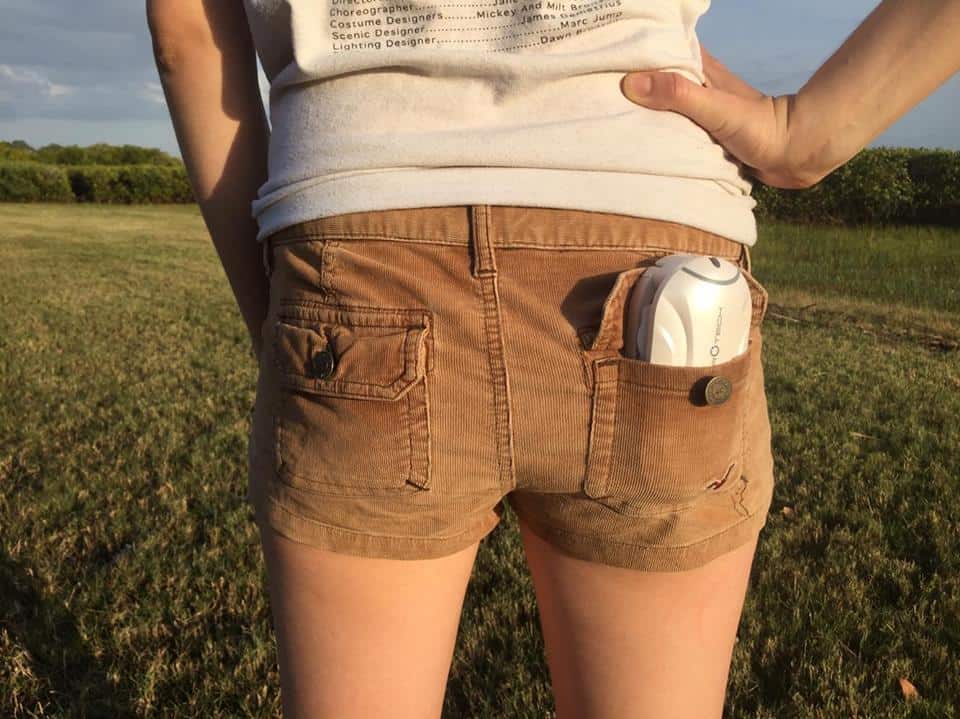 You can take the best drone selfies and videos
The Dobby Pocket Drone is specifically designed for taking selfies and videos of the user. The drone can hover in place or right above you until you are ready for the perfect shot. That being said, the Dobby Drone does NOT sacrifice quality and has 13-megapixel photos and 4K video that make for professional shots in a small package.
Alternatively, you can take an epic "selfie" video of yourself by putting the drone on a 10,30, or 60-second track mode. When on this mode, the drone zooms out in the angle of your choosing for the time you input. When traveling as a couple, getting shots of us together can be difficult and time-consuming and we don't always like to ask others. The Dobby Drone offers a happy medium between a selfie stick and a huge drone. Why not play with the best of both world?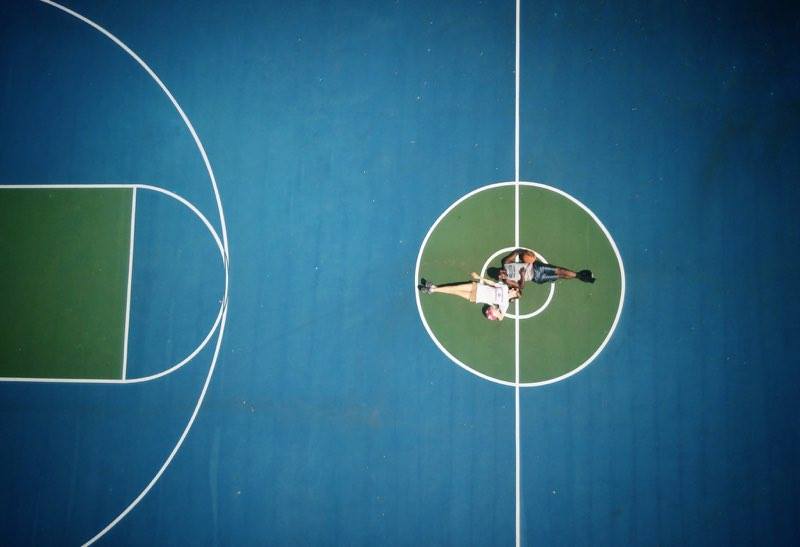 The Dobby Pocket Drone is intelligent and can be flown indoors
You can take selfies or videos with Dobby even if you are inside! The drone is surprisingly responsive for such an affordable and small product and flies well inside and out. Our pro tip is to make sure you calibrate the GPS compass on the product before each and every outdoor use. If you change the battery or move too far away, calibrate it again. The drone works best when the GPS calibration is in tip top shape and that is up to you to ensure. Indoors, you simply set it up and let it be on its way! Just make sure nothing is in its way.
The drone has 9G of internal storage and no SD card is needed
Dobby doesn't use an SD card and instead stores all media directly on the drone itself. This means that you can connect to the drone and download the media directly to your smart device. There is no tiny SD card to lose and you can instantly see what you filmed or photographed on the spot.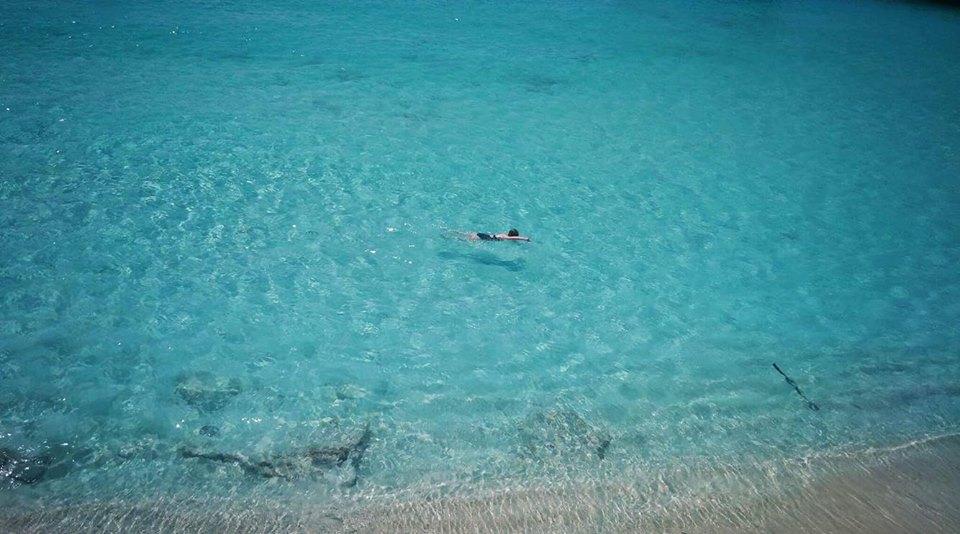 It doesn't require FAA registration
While many larger drones require FAA registration, Dobby Drone is under the weight requirement so you don't have to worry about a thing. Don't want to be caught flying the drone in a "no fly" zone? You don't have to worry about that either! If you are flying the drone in a height or distance restricted area, the compass calibration will automatically halt the drone from flying any higher/further than allowed by the law. Pretty neat, huh?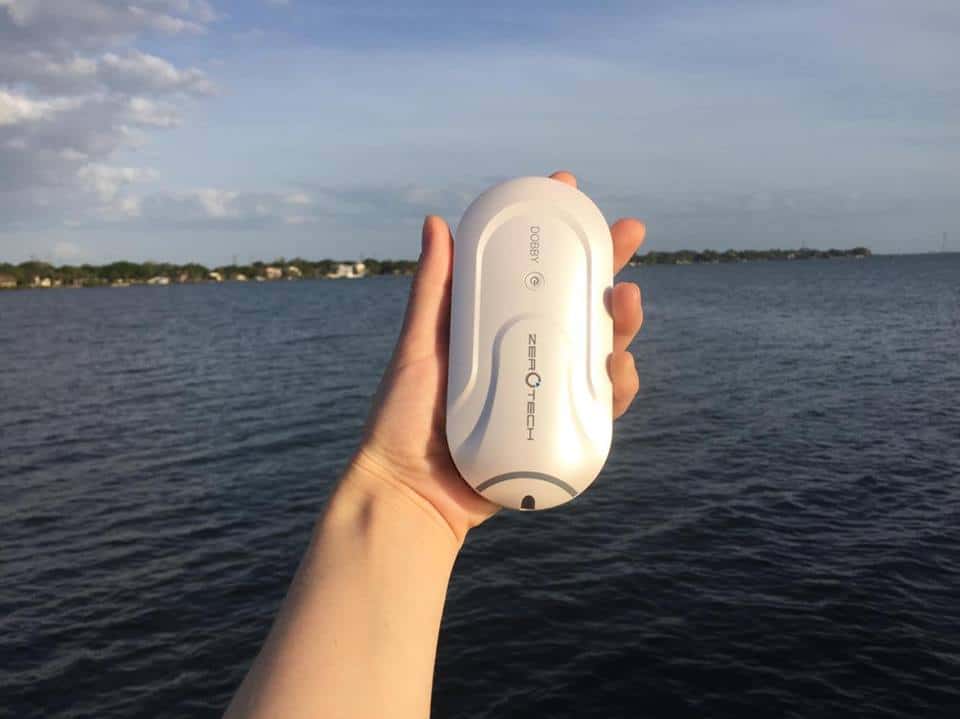 Dobby Drone flies high and far for its size
Despite being a pocket drone, Dobby has a fantastic range of flight. It can fly up to 50 meters high [164 feet] and 100 meters long [328 feet]. This is quite the distance and if you are standing in one place and flying the drone away from you, it will disappear into the sky and become a tiny speck, no larger than a distant bird.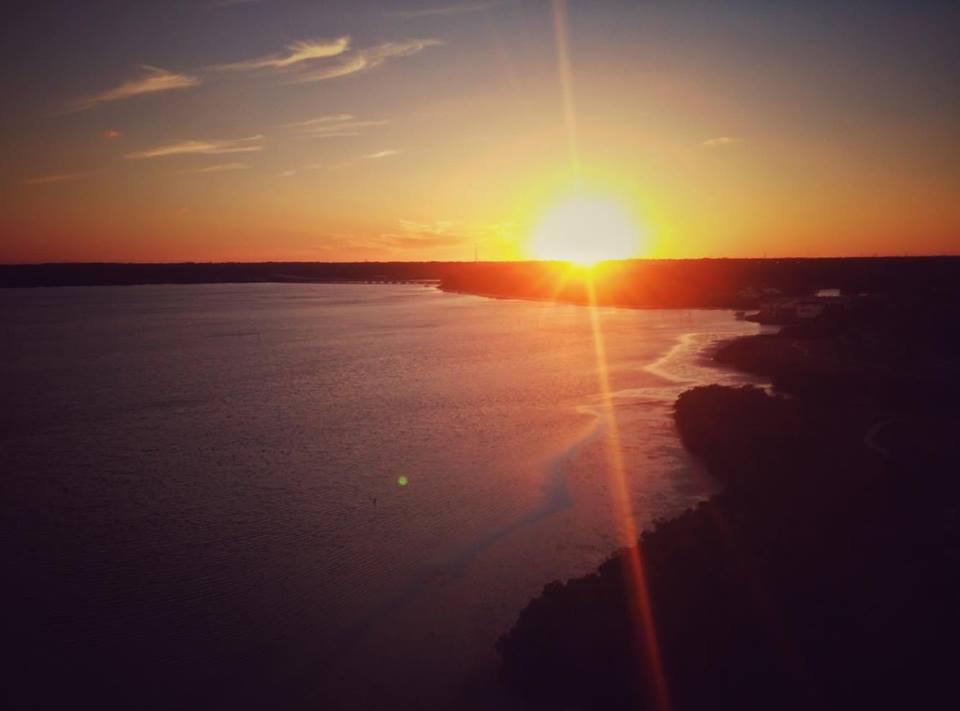 It is easy to pilot for first-time drone users
The Dobby Pocket Drone is easy to use, especially if you have never flown a drone before. We had both never touched one and the directions were straightforward and the product was responsive which made us more confident that it would listen to our digital commands. Just be sure to calibrate it properly and you are golden!
The drone comes standard with two batteries
The flight time for Dobby under ideal conditions is 9 minutes. We learned that it is more like 7 minutes depending on the condition and can be even shorter than that if you are flying it in freezing temperatures. To make up for the shorter battery life, the Dobby Drone comes standard with two batteries! We were thrilled to find this out as battery replacements cost upwards of $65. We appreciated that the company throws in an extra one for longer flying time. Charging time per battery takes about 45 minutes but from our experience, it seems to be a bit shorter. We bring a portable phone charger with us so we can fly the drone and then recharge the batteries on location.
Although the flying time may seem a bit short, you have to consider how much technology is packed in such a small body including 4K video, extreme responsiveness, storage, flight distance and more. For the product being so compact and full of such great features, a shorter battery life is to be expected.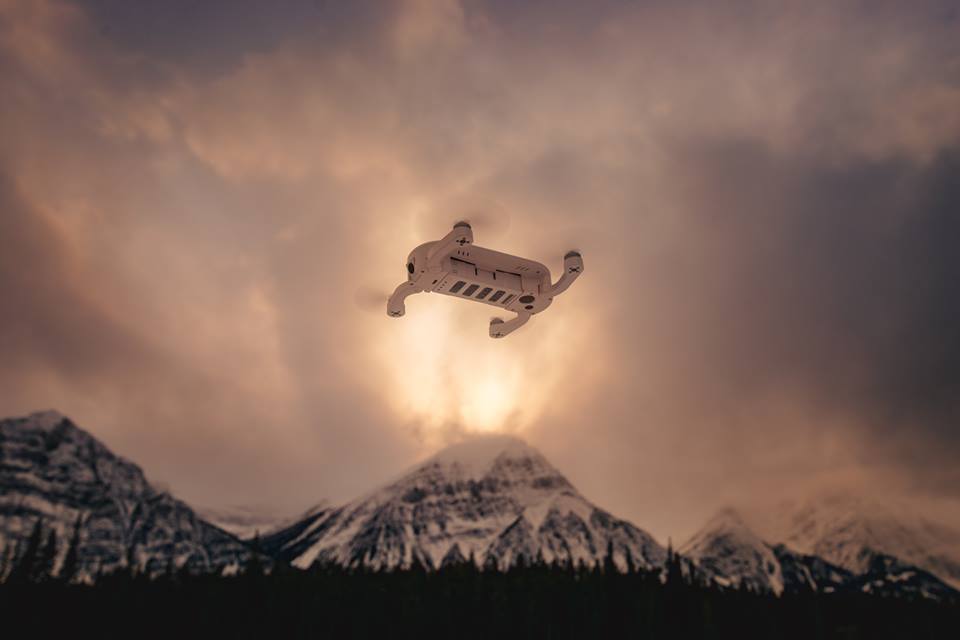 You can take off and land Dobby from the palm of your hand
One of our favorite features on the Dobby Drone is the "palm landing" feature. Thanks to an acoustic sensor, your drone will land or take off from your palm. This feature is perfect if you are flying the drone in deeper grass, snow, sand etc. and you don't want what is on the ground the interfere with the propeller blades. Simply choose "Palm Landing" on your do.fun app and place your palm under the drone. Make sure your palm is raised and your fingers flat as if you were feeding a horse so you don't hit the propellers.

If we have convinced you to pick up your very own Dobby Pocket Drone, let us know in the comments! If you already have one, we would love to hear your thoughts too!
This product was provided to us by Zerotech Global for the purpose of this review. We were not paid to write this review and all opinions are our own based on our own experiences with the drone. 
Pin this post: