Are you on the hunt for the best laptop for photo editing and video creation? If you on-the-go a lot like we are, having a laptop that is also powerful enough for editing is necessary. We learned our lesson the hard way. We purchased a cheap laptop from Walmart [$300] and although it was very affordable, it was not equipped to handle the programs and workload we threw at it.  After all, why spend $3500 on a professional camera and skimp out on a device to edit photos, one of the most important parts of creating quality work? That experience taught us that investing in quality gear for our photography and travel is not only important, it is essential.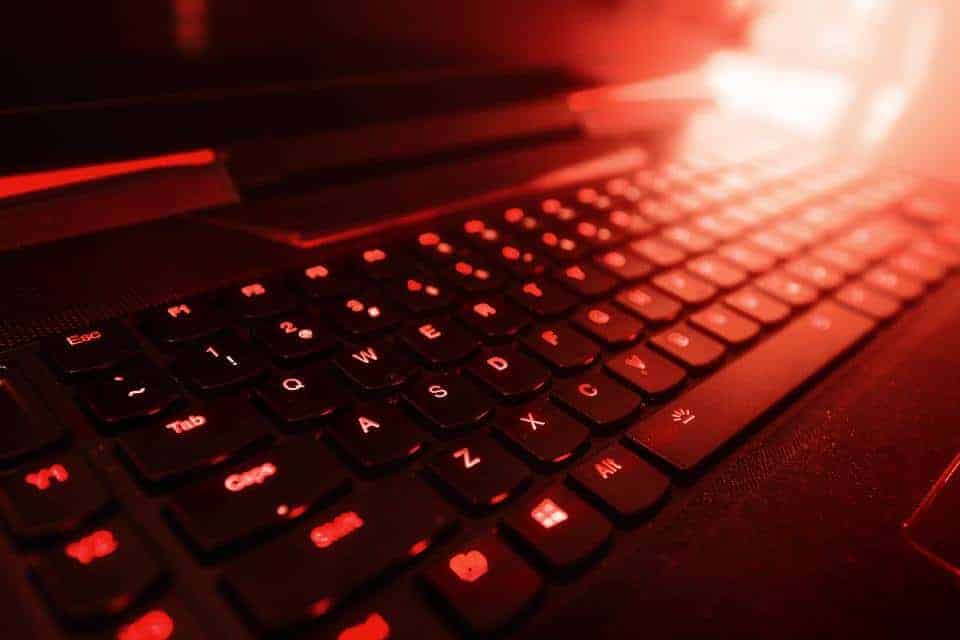 Why The Lenovo Y900 Is The Best Laptop For Photo Editing 
It comes equipped with the fastest processor out there
The best laptop for photo editing while traveling or on-the-go is the computer that can process programs quickly. The Lenovo Y900 laptop features an Intel 6th Gen Core i7-6820HK (2.7GHz) which, in lay man's terms, translates into lightning speed processing. This laptop is so fast that it practically thinks and edits for you. When we are home, we decided not to invest in a new desktop in addition to the Y900 because anything we would most likely purchase would fall short. We hook the laptop up to our monitors and edit away with speed and ease and when it is time to travel, we unhook and are ready to hit the road.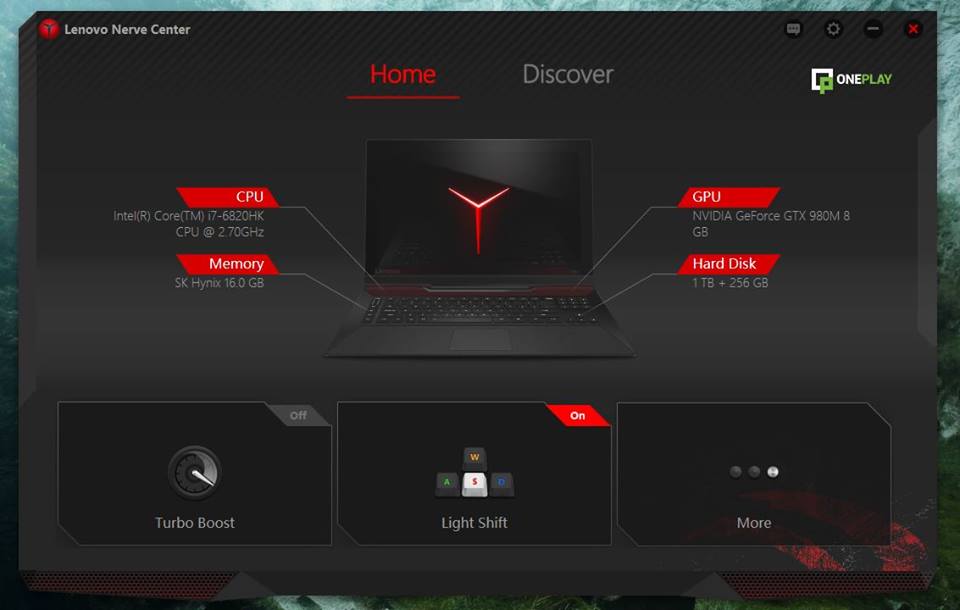 The 16G of RAM and additional 8GB graphics card make the Lenovo Y900 run like a dream
Digital nomads, graphic designers, photographers, and videographers everywhere will get excited to hear that a laptop comes stock with a whopping 24 combined gigabytes of RAM! The NVIDIA GeForce GTX 980M (8GB VRAM) graphics card adds an additional 8GB to the lightning speed 16GB. This means that programs open and run quickly, lag is a thing of the past, video playback is instant and more. Whether you are looking to run your photo editing programs on the beach, edit videos with ease from a cozy cabin, or even play your far away friends in video games [it is billed as a gaming laptop afterall], the impressive RAM will not disappoint.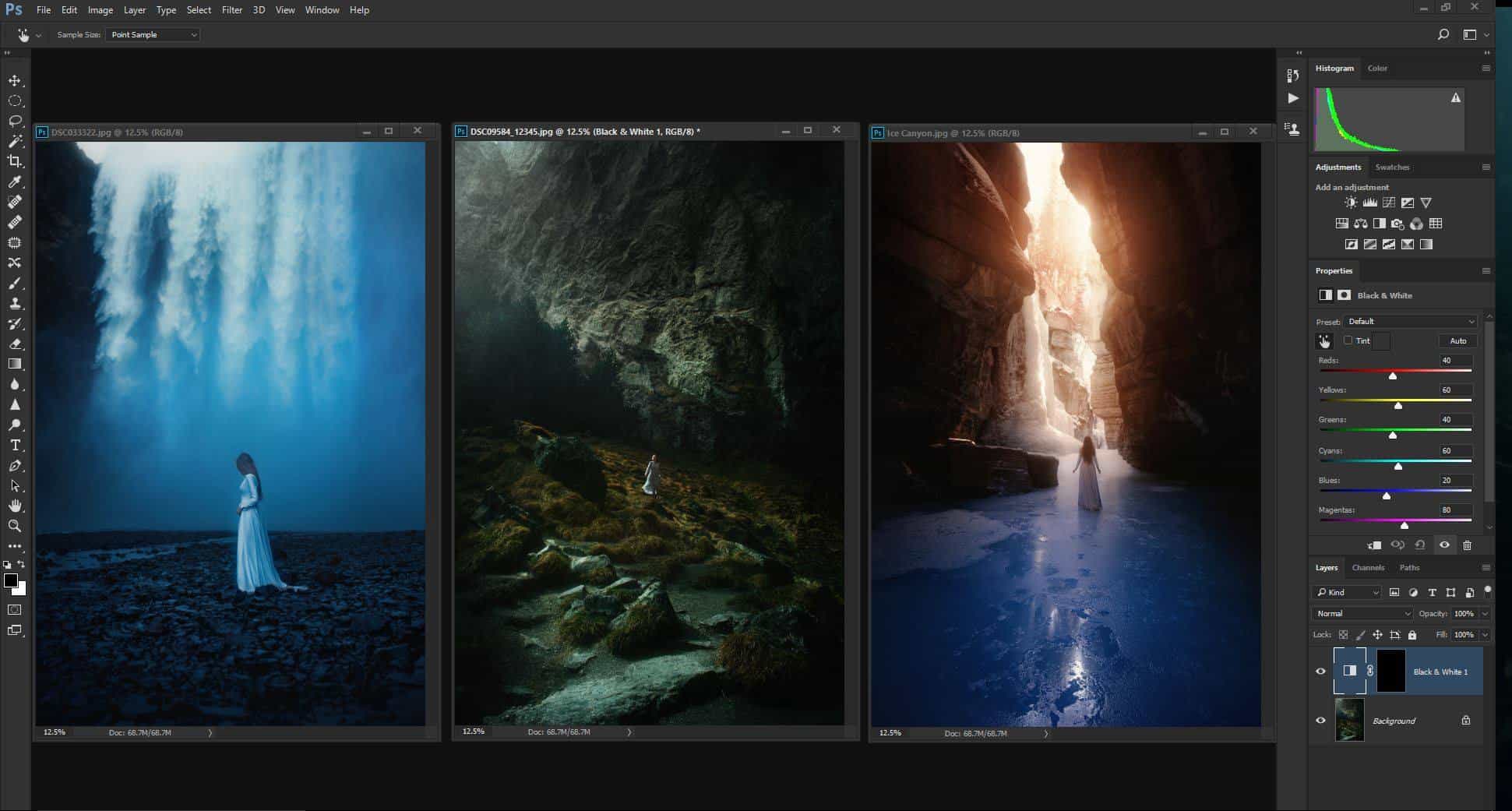 It is a beast with a 17.3-inch screen
When it comes to photo and video editing, bigger IS better! Most photographers love to edit on large computer monitors at home, so why compromise when you are on-the-go? Seeing the 17.3″ FHD (1920×1080) 16:9 IPS anti-glare screen in person is impressive and makes up for carrying the additional weight. For us, it is beyond worth having a screen that is almost as large as the monitors we edit on back home. Editing on a smaller laptop may mean losing parts of your image when you zoom in. The 17.3-inch screen affords creatives with the ability to not miss any part of their photos or videos during the editing process.The larger screen size really makes all the difference and cements in the reason why the Lenovo Y900 is the best laptop for photo editing.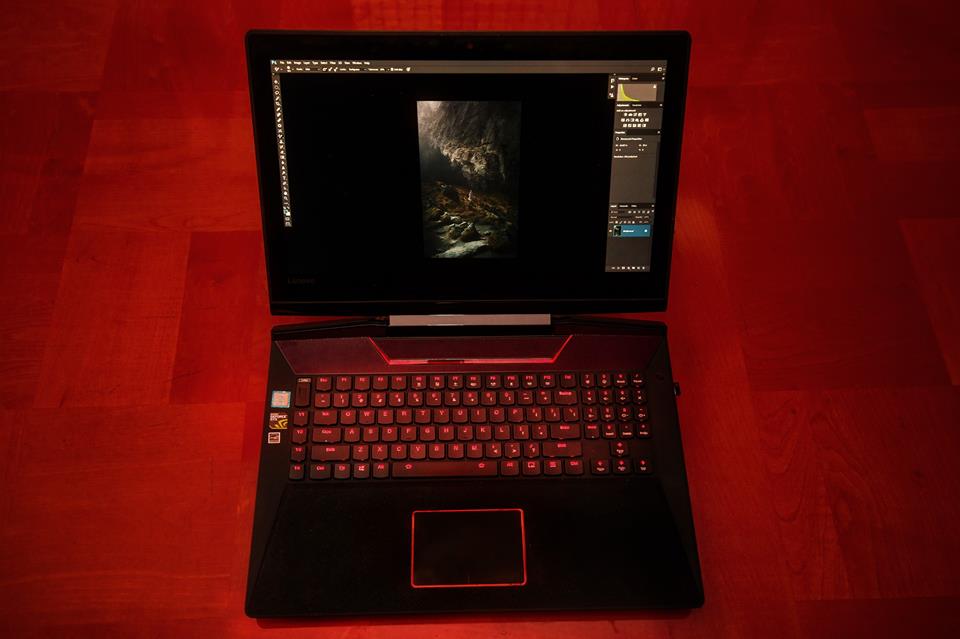 The JBL speakers produce superior sound quality
The majority of laptops have positively dismal sound. When we found out the Lenovo Y900 came stock with JBL speakers we were excited, but when we actually heard how loud and clear the sound got, we were majorly impressed. For the Y900, Lenovo used JBL components for the audio system, and there are two 2W speakers and one 3W subwoofer. Who doesn't love fantastic music while you are editing? If you purchased this computer to game on or intend to watch movies in your spare time, you are in for a real treat. The included Dolby Audio app allows you to customize your Lenovo Y900 audio experience with build in settings that include dynamic, movie, game, music, and voice.
The Nerve Center app lets you fully customize the Lenovo Y900
When looking to invest in the best laptop for photo editing, you are going to want it to fit your life. That is why Lenovo provides applications for you to customize your laptop anyway you like. From the sound [Dolby Digital app], to the color on the speakers and even different sections of the keyboard itself, you can create almost any environment you can imagine. You can also customize which commands a variety of keys perform. The F5 through F12 keys double as media controls, airplane mode, and Windows Start and touchpad off locks and come stock with the computer. The Y function keys are yours to customize to your heart's desire.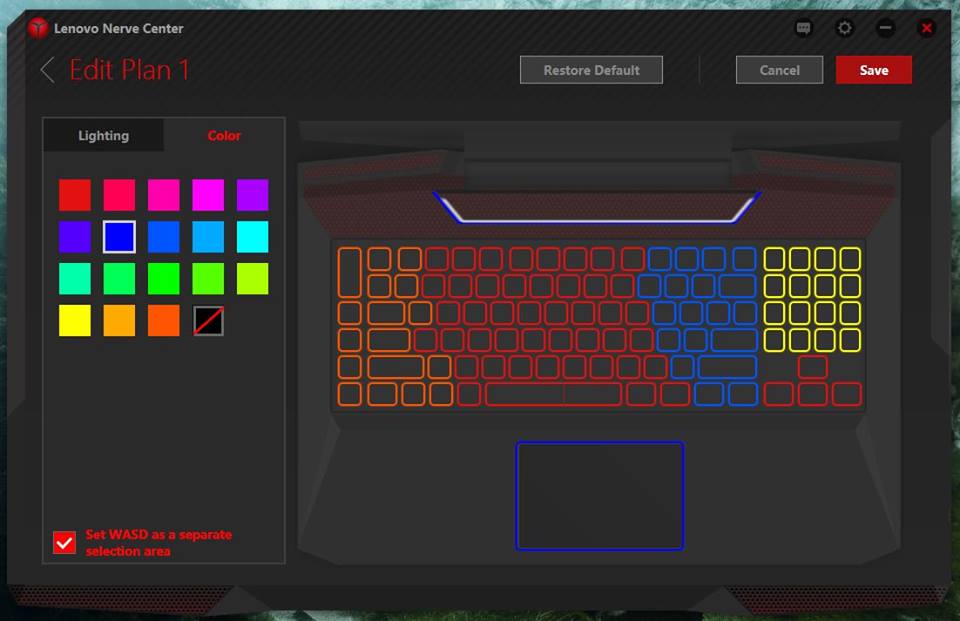 The design allows for maximum convenience and ease
Although the Lenovo Y900 is ultimately designed for serious gamers, it is perfectly laid out for photo editing, design, video creation and more. There are plenty of ports, plugs, and cable hookups so you can have everything you need hooked up at once. On the left side of the Lenovo Y900 you will find your AC power, DisplayPort, HDMI, Gigabit Ethernet, USB 3.1 Type-C, and two USB 3.0 ports. The right side comes complete with two USB 2.0 ports, microphone and headphone jacks, 6-in-1 SD card reader, and the power indicator light, Kensington Lock, and the OneKey Recovery button.
A small downside is that the Y900 does not come with an internal DVD drive. Instead, it comes with an external attachment for playing DVDs. If you are looking for the best laptop for photo editing this shouldn't matter too much but is worth noting as it is one extra thing you must carry.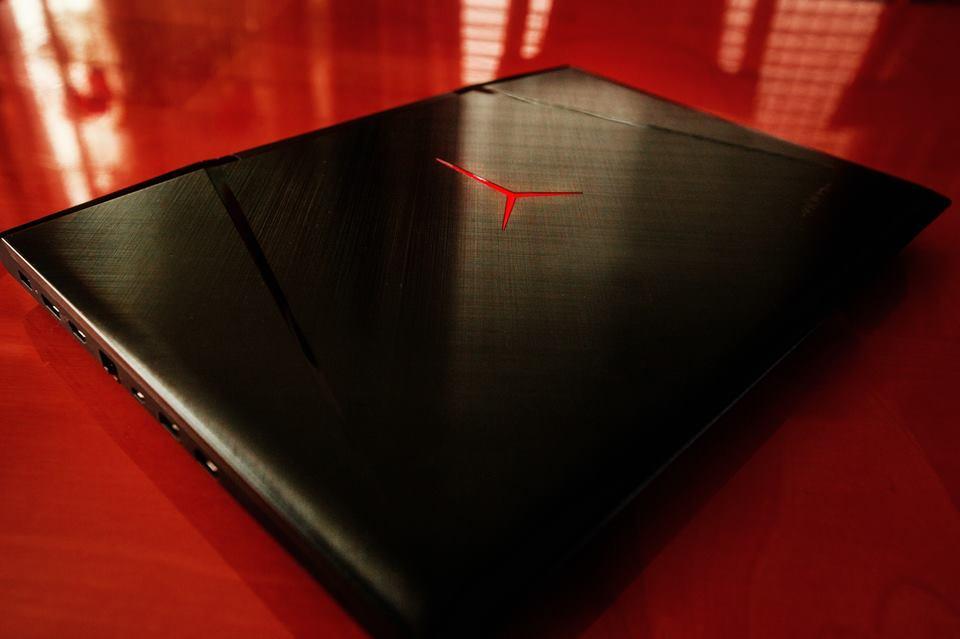 The sleek exterior is aesthetically pleasing
As creatives ourselves, we know that sometimes aesthetic is everything. Why not have a super beautiful computer that looks like it jumped right out of Tron or Transformers? The Lenovo Y900 is housed in a sexy black aluminum case with a brushed texture. The middle of the lid has a large red Y logo which lights up red when the laptop is turned on. The red and black combo is ultra appealing and will make you feel super fancy.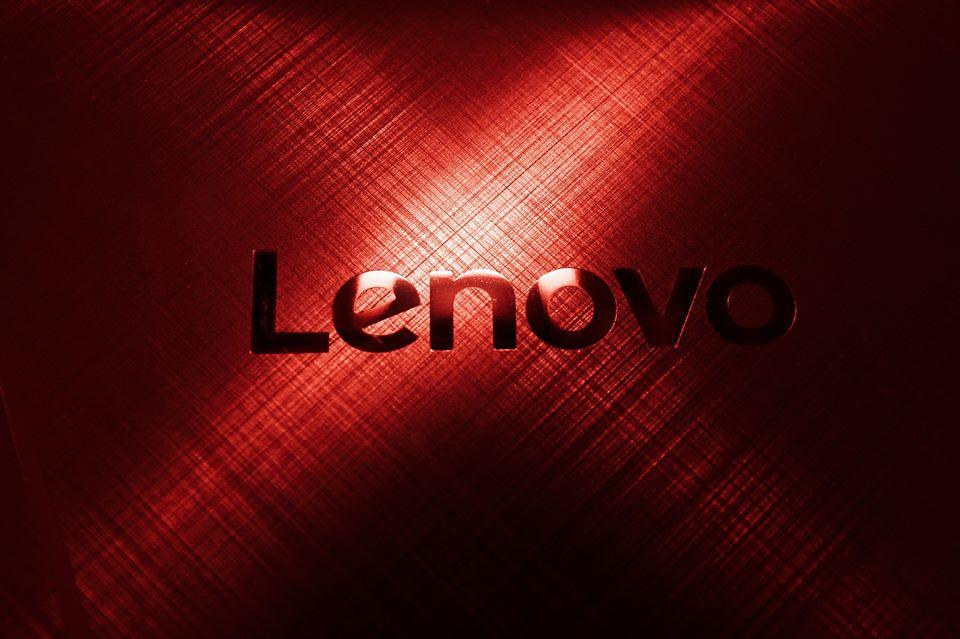 You don't have to sacrifice performance for portability
Those of us who want the best laptop for photo editing on the go aren't necessarily looking for something small, but something that gets the job done. The Y900 weighs a whopping 10.1lbs which may be a lot to some, but for those of us looking for some serious editing power, it is a small sacrifice to make. Instead of carrying it in our backpack, it now travels in our rolling suitcase so it hasn't been a huge difference. The only true difference is the massive amount of portable performance the Y900 provides. For the speed, memory, sound, quality, customization and more, you just can't beat the fact that you can simply unplug and go anywhere in the world without sacrificing performance.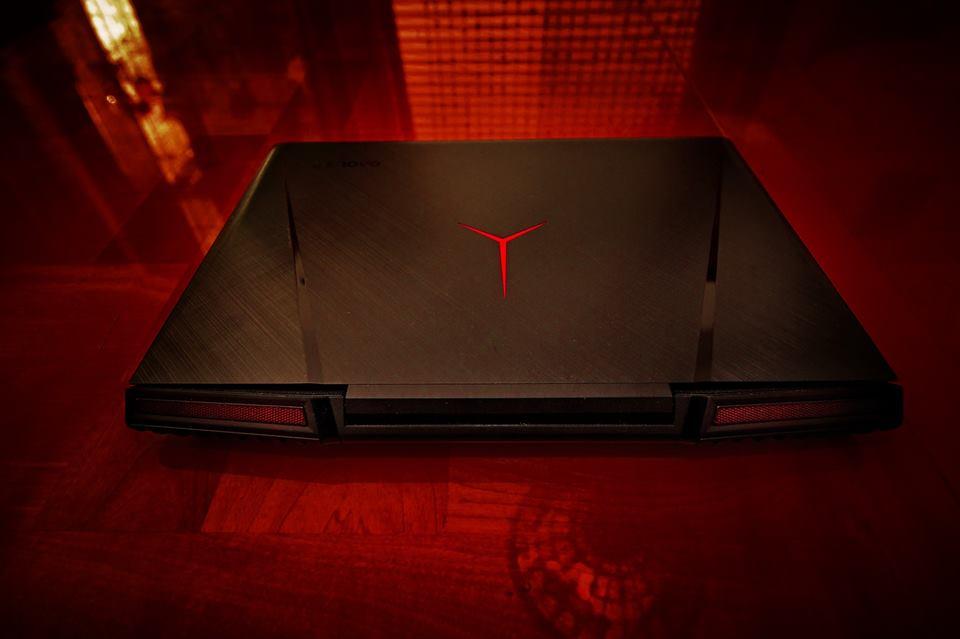 You truly get what you pay for with the Lenovo Y900
With this high-performance piece of technology, you get what you pay more. The laptop itself starts at $1799 on the Lenovo website, but the company is constantly sharing discounts where you can get up to $500 off so keep your eyes peeled. As we said above, photographers spend thousands on a fantastic camera, but taking the photo is only half the battle. The other half comes with quality photo editing so investing in a laptop that goes above and beyond to get the job done is never a bad choice. In addition, the Y900 is powerful enough to act as your desktop PC and your laptop so you are essentially getting two products for the price of one.
Please note: Lenovo provided us with this laptop for the purpose of this honest review. We were not paid to write this and all opinions are our own. 
Pin this post: