If you are looking for the best cities in Portugal to visit on your next trip, you have come to the right place! Portugal is an attractive destination to visit because it is beautiful, affordable, and historic. The cities in Portugal have everything from surf and sand to larger cosmopolitan vibes. Looking to beat the heat and get away from the beach?
Portugal has cute downs just dripping in history and culture waiting just for you! Whether you want to escape the winter and visit somewhere warm, or you have always had Portugal on your bucket list, make sure to save time to visit some of these best cities in Portugal.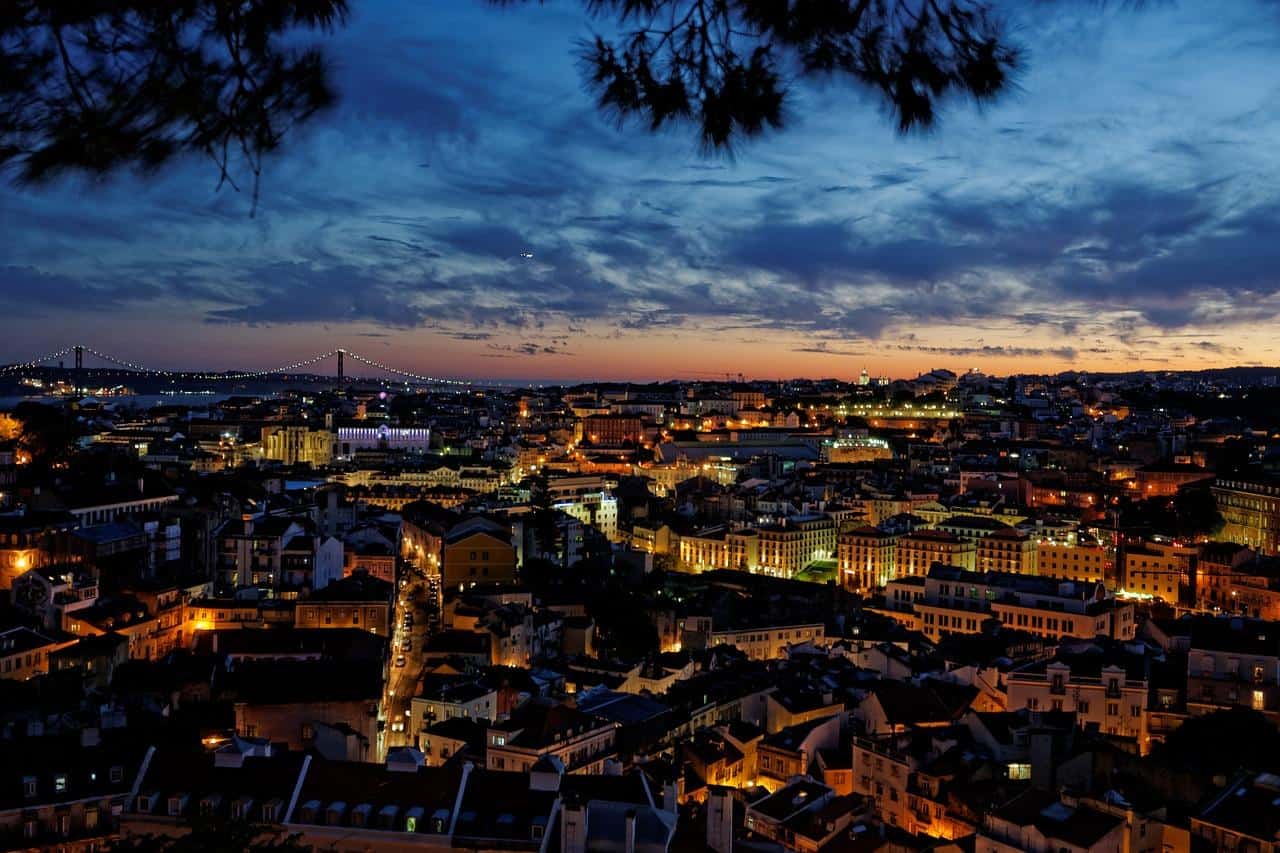 5 Of The Best Cities In Portugal You Need To Visit
#1 Odemira is one of the best cities in Portugal for lovely views and delicious food
If you are looking for a laid-back yet sophisticated vibe, head toward Odemira, a picturesque town next to Mira River where you'll be able to breathe in fresh air and enjoy the local cuisine while taking in the views of beautiful, natural surroundings. The Mira River is perfect for kayaking or canoeing along and offers a wonderful escape from the city.
Once you're ready for the Atlantic, some of the best spots you might not want to miss include Zambujeira do Mar, a large beach with crystal clear waters, and Azenhas do Mar and its natural pool or the many beaches found close to Vila Nova de Milfontes.When visiting the beach in Portugal, keep in mind that the water isn't as warm as tropical locations such as the Bahamas. Sometimes it is more akin to taking an ice bath like the professional athletes do after a workout! Depending on where you are from, you may want to enjoy the view of the ocean from the beach if you get cold easily! Either way, Odemira is one of the best cities in Portugal that is close to the countryside and the beaches!
If you are into shopping, Odemira is home to various craftsman who sell their handmade goods in town and at their local shops. Whether you are interested in browsing baskets, pottery, furniture and hand-woven fabrics which make for wonderful souvenirs to bring home as a memento of your visit to Portugal.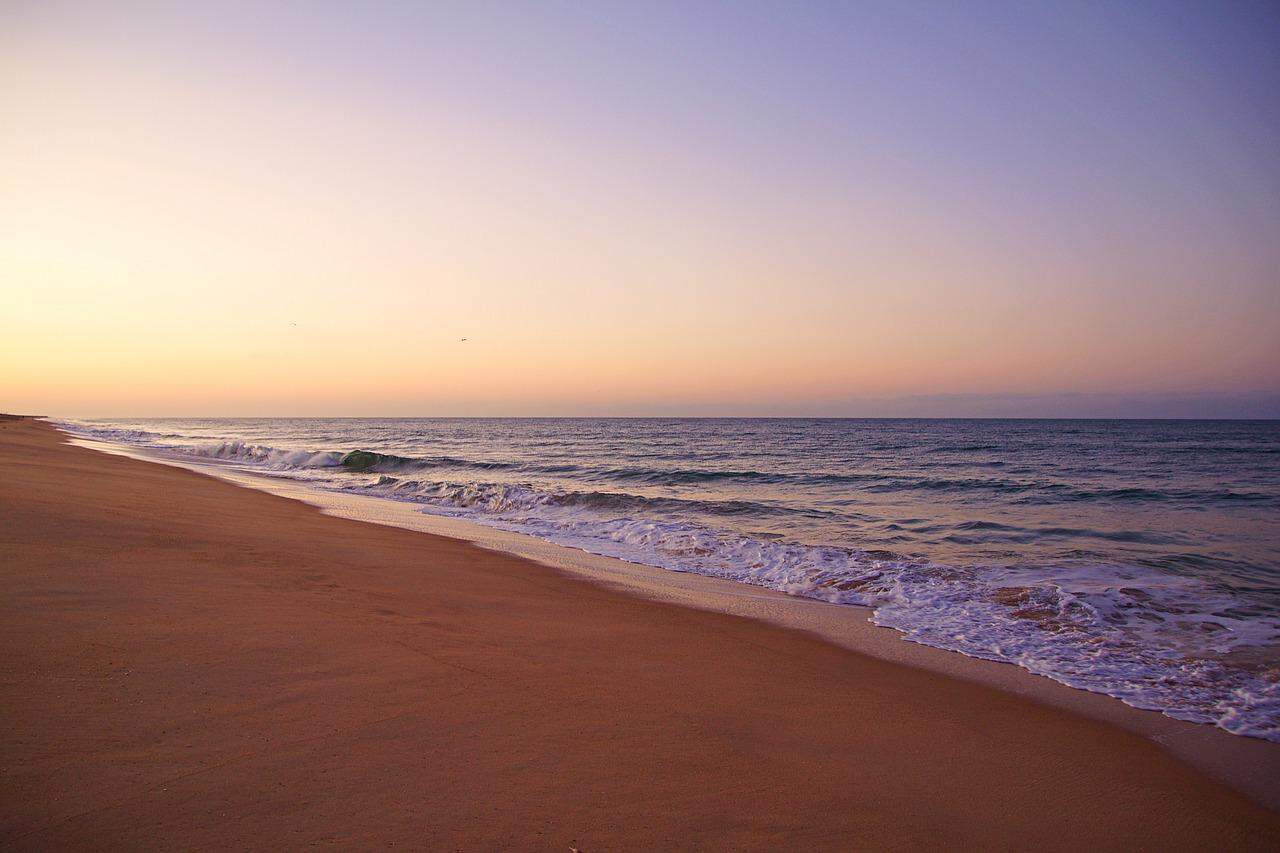 #2 Odeceixe is one of the best places to visit in Portugal if you are into surfing and beaches
As you make your way toward the southern region of Algarve, try to avoid popular destinations and instead head off the beaten path! Odeceixe, a surfer's paradise, is one of the most beautiful beaches in Aljezur, and a picturesque town with different lodging options surrounds it. Odeceixe is located opposite the stunning Ribeira da Seixe valley on a lovely tree-lined coast.
Part of Odeceixe's charm is how cute, quaint, and relaxed it is!  Largo 1 de Maio is the single main street in Odeceixe and there is just one small square as well. It is such a cute place to add to your Portugal Itinerary!
It is also home to many charming bars and cafes from which you can enjoy ocean views. Everything you want to visit is centered along this small stretch of road, making Odeceixe one of the best cities in Portugal for walking, eating, surfing, and enjoying a laid-back vibe.  
The beach at Odeceixe is one of the most sheltered beaches in Portugal making it safe for swimming and perfect for families. The beach is also a favorite for surfers and a great spot for people who want to camp along the coast. Algarve is also a wonderful region if you are like us and are from Florida and can't deal with icy-cold waters as the water is a bit warmer in the south.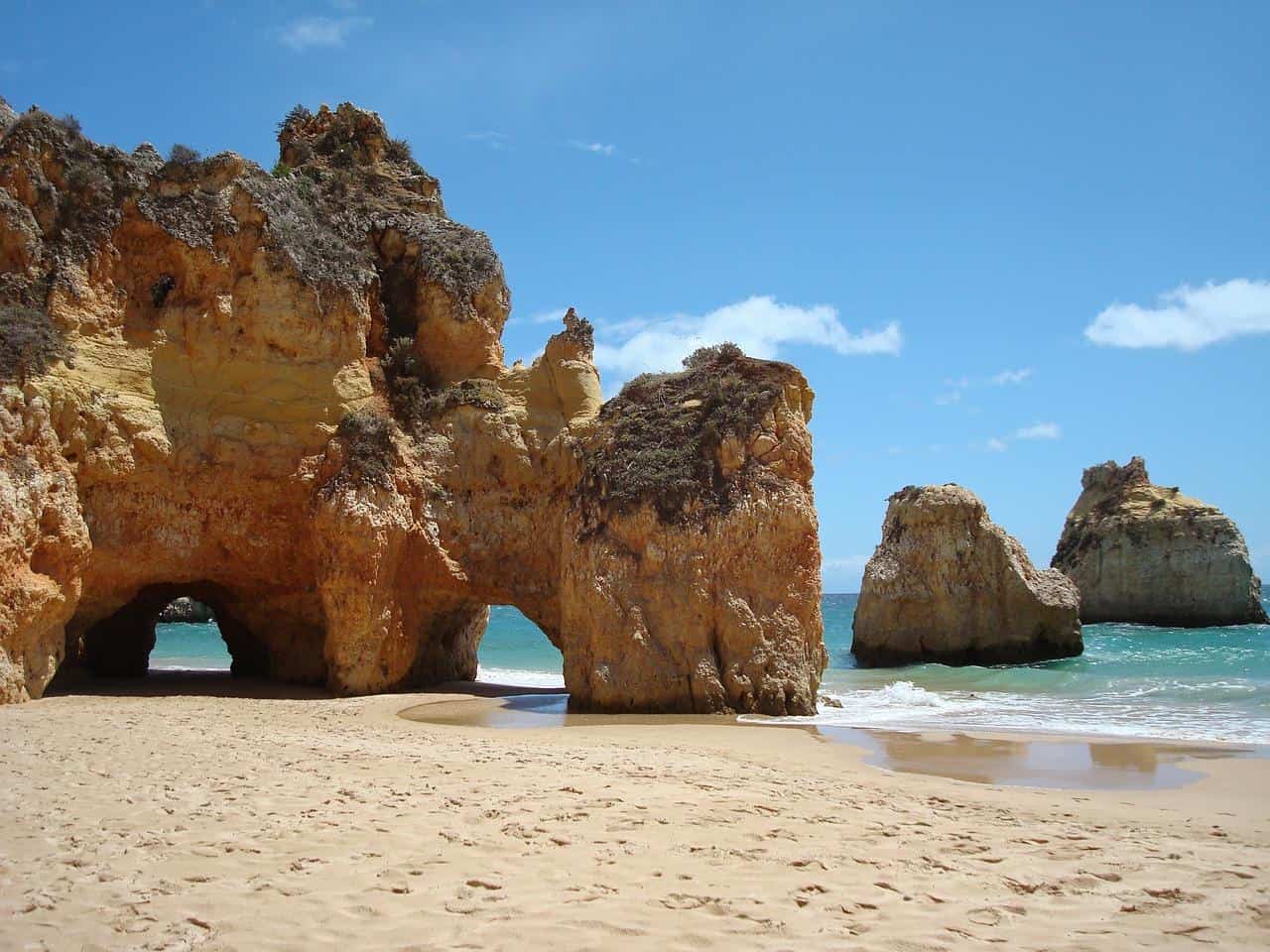 #3 Faro is one of the more underrated Portugal points of interest
Faro, the capital of Algarve, is often overlooked by tourists who are too focused on getting a tan and lying on the sand till sunset. Although this might sound like heaven, don't spend every second of your trip to Portugal on the beach. Afterall, there are many thriving cities in Portugal just waiting to be explored! After your beach day is complete, take a walk around Faro and discover that it is a vibrating enclave with many traditional restaurants and bars. Grab a bite to eat and enjoy the sunset over the nearby Lagoon which is protected and a delicate ecosystem.
If you are looking for a great view from above, visit Faro Cathedral. Faro Cathedral is located in the heart of town and was built in 1251 and comes complete with a gothic style tower you can actually climb. The top of the tower offers stunning views or Faro and the Lagoon below.
If you are looking for something a little bit different to explore in one of the best cities in Portugal, head to the Capela dos Ossos which translates to "Chapel Of The Bones." This chapel displays the bones of over 1,200 monks taken from a Carmelite cemetery. The bones line the walls of the chapel and are quite a striking memento of the past. The stained glass windows and baroque architecture, combined with its morbid interior make it a must-see in Faro.
If you just have to visit the beach, make sure you head toward one of the most incredible beaches in Algarve, Praia do Camilo. Here, sun seekers are in for a treat, as the water here is a bit warmer than in other parts of the Portuguese coast. Make sure you avoid this spot during August, though, as this former, well-kept secret is now a popular destination during the high season, and you might find it hard to enjoy its beauty among the hundreds of sunbathers at the peak of summer. June and July, however, are two great months to visit it and Faro, one of the best cities in Portugal, is nearby if you want to escape the crowds.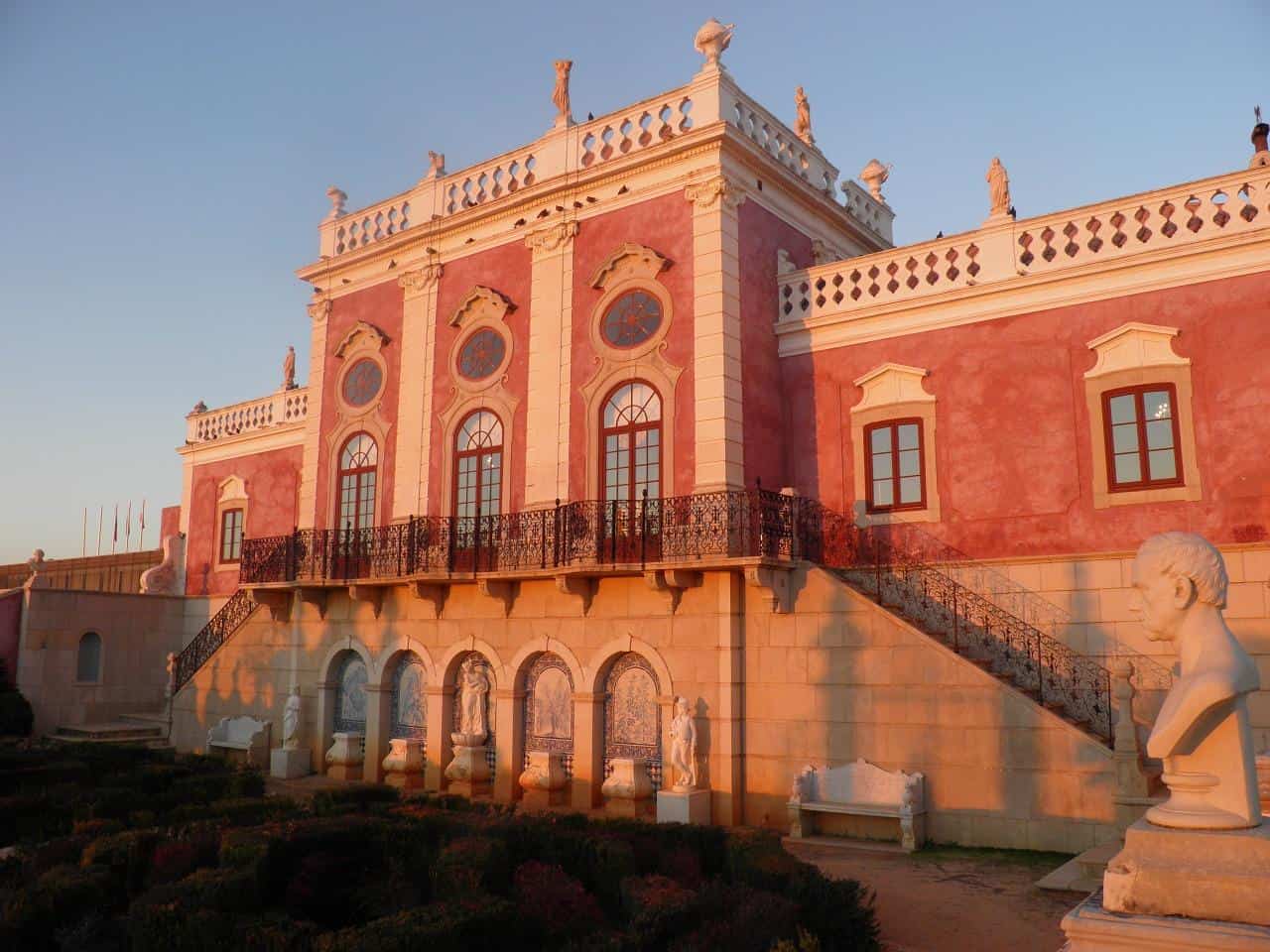 #4 Don't forget to visit Portugal's Captial Lisbon for old-meets-new charm
In addition to being a magnificent city, Lisbon is also close to several beaches that, in spite of not being as striking as the ones located in the southern part of the country, are still great spots to go for a swim and enjoy a good time under the sun before discovering Portugal's capital. Locals tend to head to Caparica, but beaches between Lisbon and Cascais are also worthwhile.
If you are looking for something unique to do in Lisbon, consider a City Of Spies walking tour! During World War 2, Lisbon was a haven for espionage and spies which makes it quite the interesting place to visit now!
From double agents to performers who used to smuggle out information in their bras, a spy-focused walking tour is so much fun in Lisbon! It is truly one of the best places to catch the winter sun in Europe!
If you are looking for something more laid back to do in Lisbon, consider visiting the Parque Eduardo VII which is located in the center of town. The park will transport you away from one of the best cities in Portugal and will make you think you are in a dreamy storybook world! From wandering streams and flowers to hanging ferns and fruit trees, the park is a wonderful way to beat the heat and commune with nature.
If you are on the hunt for the best cities in Portugal that are both near the beach and near nightlife, Lisbon is a fantastic option for you. Don't forget to try vinho verde and the excellent Portuguese cuisine, which includes varied ingredients codfish dishes. Lisbon is well located and you can get around to many other cities in Portugal with ease.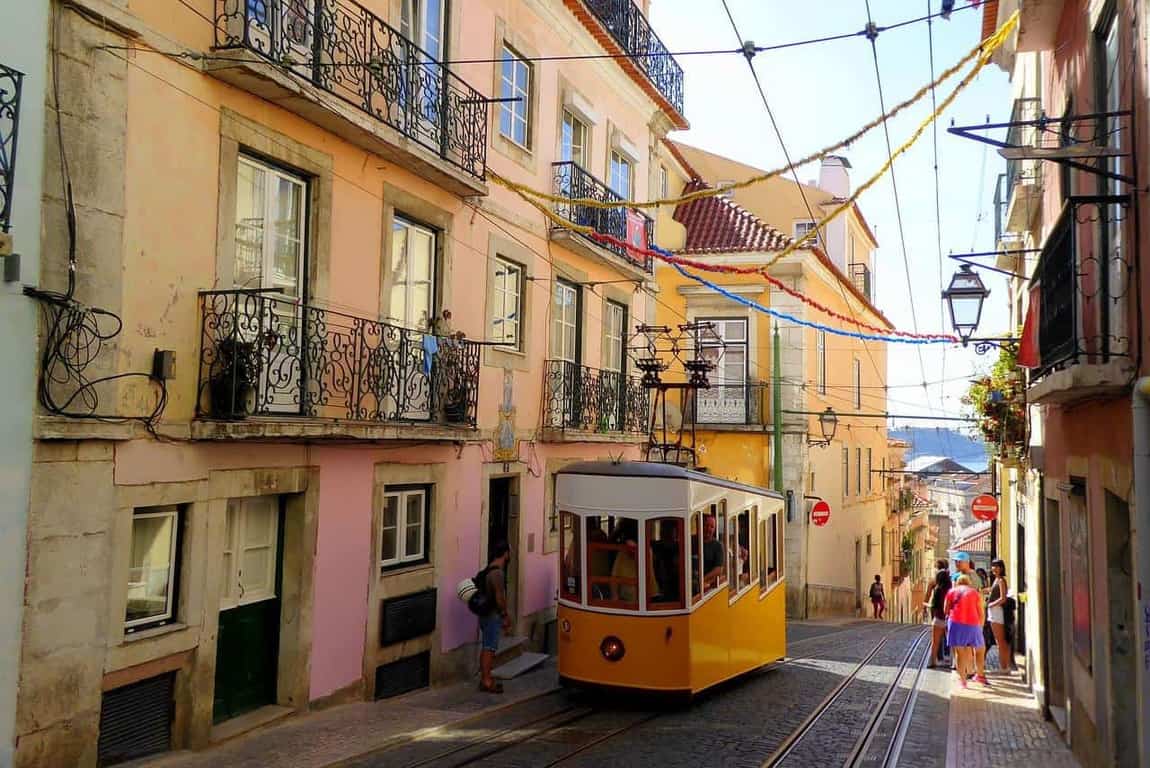 #5. Sintra Is One Of The Best Cities In Portugal For Castles And Hills
If you are tired of the beach [if that is even possible] and are on the hunt for the best cities in Portugal that offer something different, Sintra is for you! Sintra is easily connected to Lisbon by a railroad so transiting between the two cities is quite easy and affordable. Sintra can be seen in a day trip, but it is one of those cities in Portugal that you could easily spend 1-3 days exploring! The weather in Sintra is slightly cooler and dryer due to the change in climate from other cities in Portugal, so it is a nice place to beat the heat!
Pena Palace in Sintra is a popular place to explore and the color will contrast nicely with the surrounding landscape. Originally, Portuguese royalty built lavish palaces and then, in turn, rich people and other members of the nobility traveled to Sintra and build fancy homes and manors too. As a result, we are left with lots of opulent buildings to explore. Pena Palace is often lovingly referred to as one of the 7 wonders of Portugal so it is certainly a must see in Sintra! Go early if you want to avoid tourists as you aren't the only one who thinks Sintra is one of the best cities in Portugal!
Make sure to put the Gothic National Palace and the ruins from the Moors Castle on your list of things to do in Sintra too! The walls of the Moors Castle snake over the hills on which it was built and there are four turrets where you can see views of Sintra from above as well as the Atlantic Ocean in the distance. The hills that surround Sintra offer wonderful views and easy walks if you are into doing more outdoor activities. If you are looking to beat the heat and explore castles and ruins, then Sintra is one of the best cities in Portugal for you!
These are some of the best cities in Portugal that provide you with a variety of things to do! From relaxing by the beach or surfing to exploring the streets of old town or visiting castles, there is plenty to do for everyone in some of the best cities in Portugal! No matter what time if year you choose to visit, these cities will not disappoint!
Have you ever planned a trip to Portugal? Which towns did you think were the best cities in Portugal? Let us know in the comments!