Are you planning a trip to New York City and looking for where to stay in Brooklyn that isn't a hotel or hostel? While hotels and hostels can be great, we love Airbnb because it allows you to relax in a real home and experience the city like a local. If you have never used Airbnb before, check out our guide on Airbnb for beginners to get you started! We stayed in a spacious two bedroom home right in the heart of Brooklyn.
Get $40 Off Your Airbnb Booking
Where To Stay In Brooklyn: Spacious Two Bedroom Airbnb Review
Check-in
Checking into the spacious two bedroom was a breeze! Our host, Kirsten, was one of the most responsive Airbnb hosts we have ever had! The home has a lock box on the outside so you don't have to plan to meet anyone. We don't always mind meeting our Airbnb hosts, but sometimes it can be hard to plan around schedules and plane landings so we really appreciated the lockbox. Kirsten put sticky notes on everything that needed to be explained to us so we understood where things were which was very helpful! She also left a print out of the house manual with lists of where to eat and shop and two locally sourced chocolate bars that were fantastic!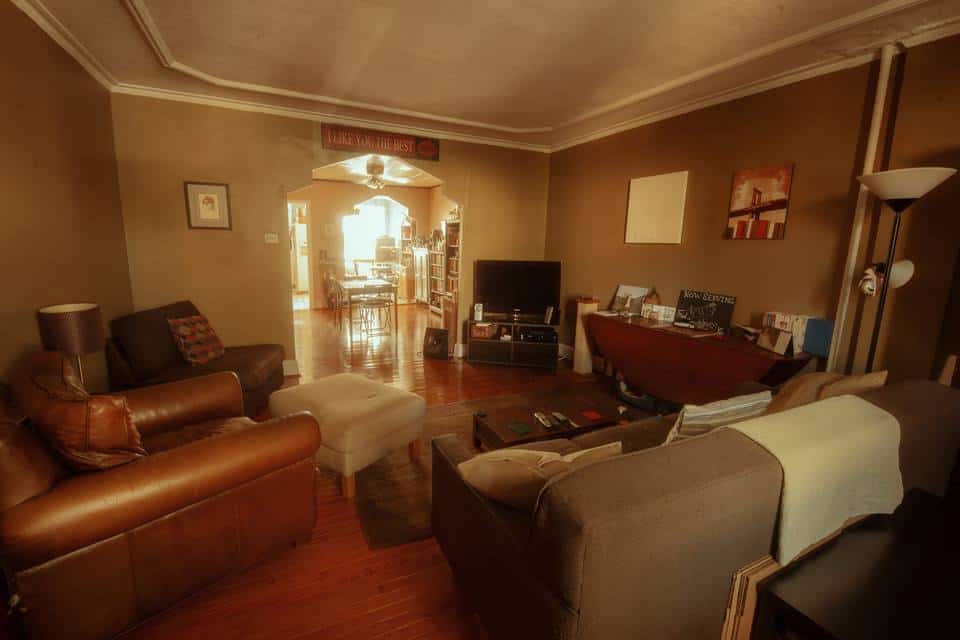 The home itself
The home itself was built in 1925 and the details of that time period really show in the architecture and interior of the house. There is no central air, but Kirsten and her husband have window air conditioners installed in every room of the house and they did a fantastic job keeping the house cool during the summer! Many Airbnbs can be austere and stark, but this place made you feel right at home. Kirsten and her husband had the kitchen stocked with all the spices you could possibly imagine, cute twinkling light strands, plenty of blankets, books galore, and lovely family photos. It truly made you feel like you were staying at the home of a great friend!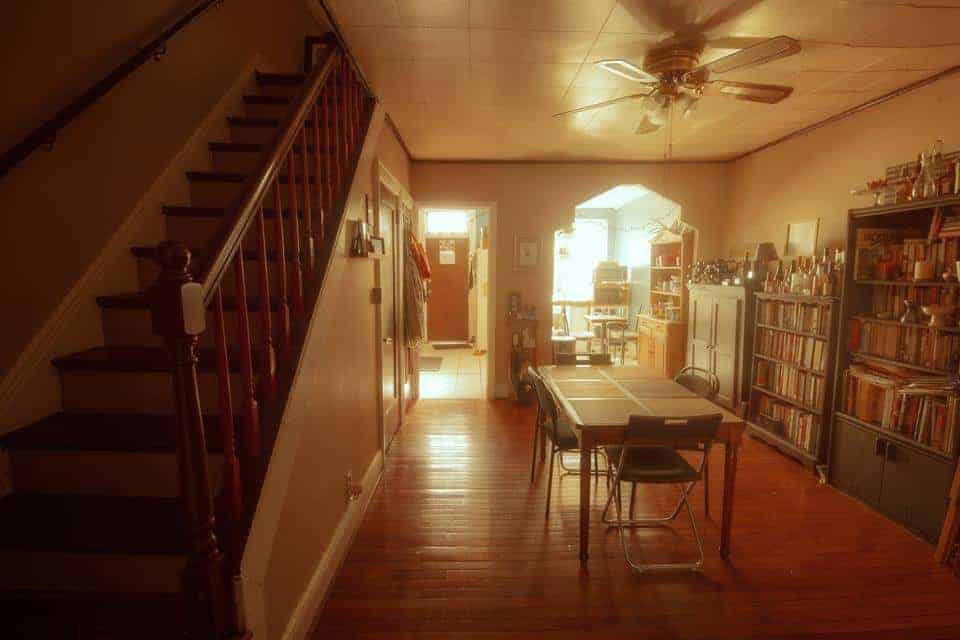 Meet Franklin
One part of staying at this Airbnb property when searching where to stay in Brooklyn is helping Kristen take care of her adorable cat Franklin! All you have to do is open two cans of cat food a day for him and that is it. We are animal lovers and we fell in love with Franklin! He was such a sweet boy and the most affectionate cat we had ever met! Totally worth it to book this place just for some kitty loving!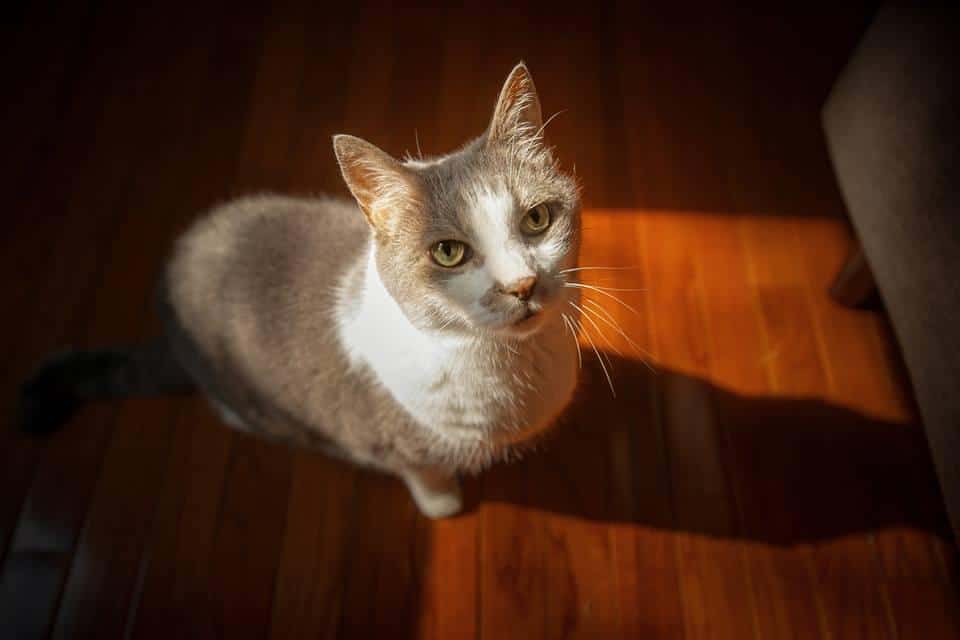 The location
The location is important when figuring out where to stay in Brooklyn and the spacious two bedroom home is less than a block away from the Beverly Road train station. This was fantastic as the subway is an easy way to get around NYC! The home was less than 25 minutes away from downtown Manhattan and the ride was even shorter to lower Manhattan. Sites such as Prospect Park and the Brooklyn Bridge are very close by so you don't have to go far! There were tons of local grocery stores and corner stores within walking distance of the home so if you want to cook in or eat out, you have options!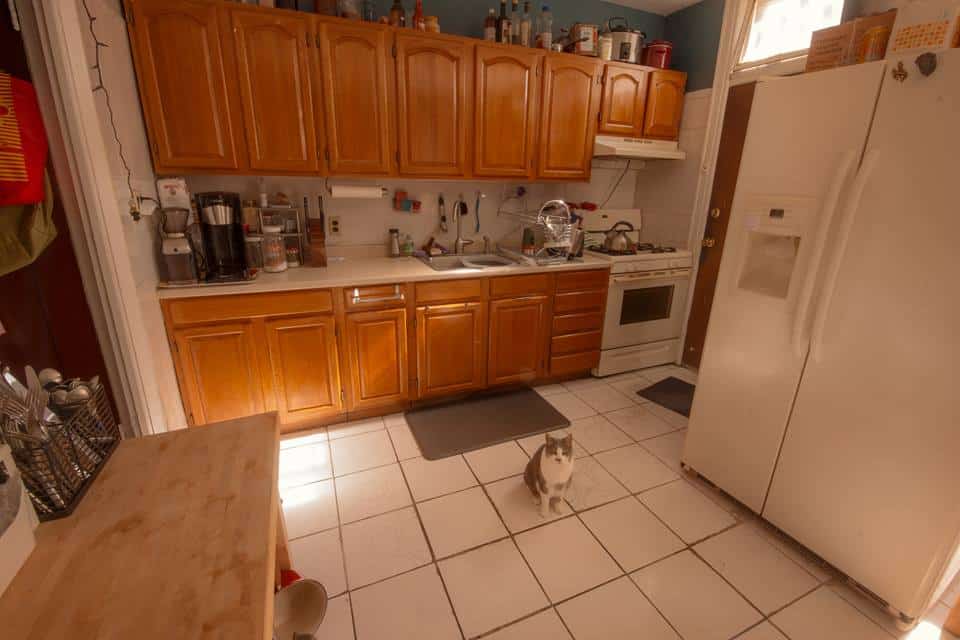 The price
Prices for the two bedroom start at around $100 per night, not including fees. As you know, NYC can be expensive, so getting an entire home for less than the price of a hotel room is a major deal! The home has two bedrooms so it holds up to four guests. Split between four people, the price becomes lower than a hostel where you have to share space with a ton of people! The best part? The hosts allow you to book a one bedroom for a cheaper price if you don't want to get the whole home to yourself!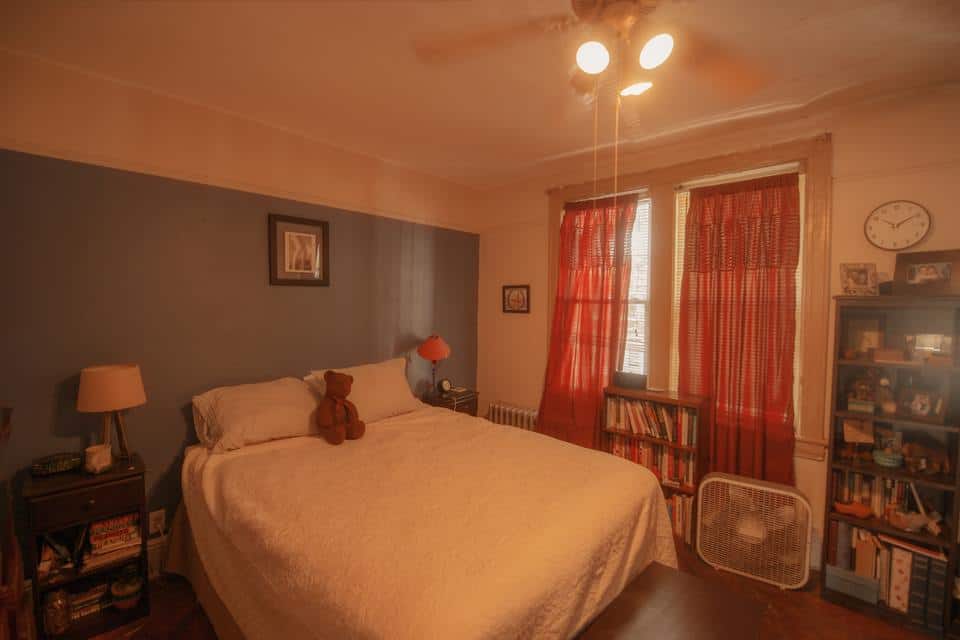 We loved staying at the spacious two bedroom apartment and it was a great way to discover Brooklyn! Do you love Airbnb? Would you give it a try in a big city?