If you have ever wondered what it is really like flying with WOW air, we are the perfect people to tell you! We have flown WOW air 8 different times over the past 2.5 years and this current trip made out 9th and 10th time! This was our first time trying out WOW air's comfort coach class for the trip and the purpose of this post is to tell you what it is really like flying Comfort Coach on WOW air.
According to WOW's website, this class of service is lovingly referred to as WOW comfy but was referred to as Comfort Coach on our actual booking receipt. These two terms can be used interchangeably and we just wanted to be upfront about the terminology. WOW air provided us with a smooth, enjoyable, and affordable flight from the United States to Iceland and Comfy Class was a great bonus to experience during our flight!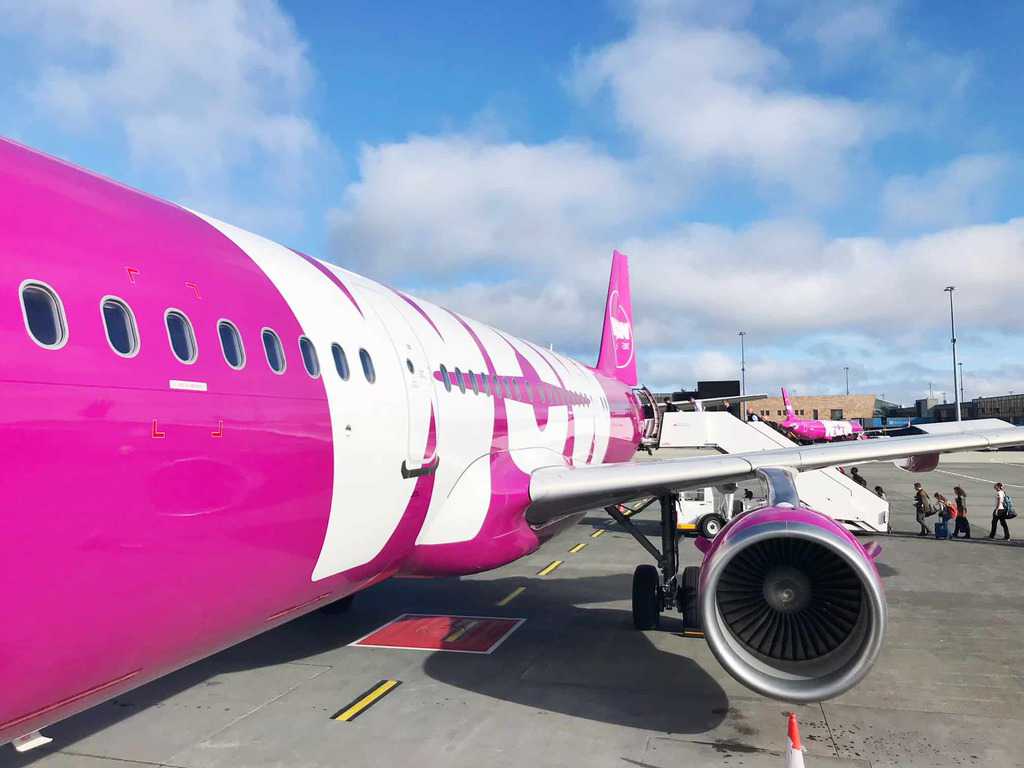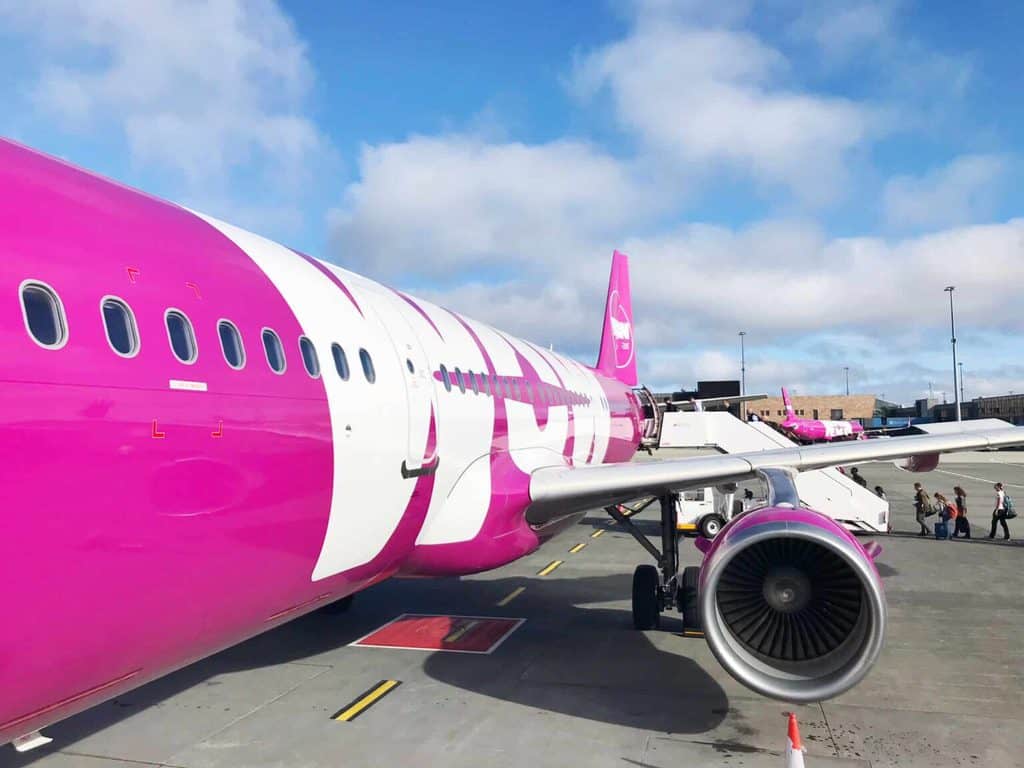 WOW air Online Booking Process
The WOW air online booking process is quite simple and painless. We love how the WOW air website lays out all of the different fare options for you and what each one comes with. If you aren't sure what type of WOW air fare you would like to purchase, check out this page right here so you can see what comes or does not come included with each class of fare.
We like that WOW air is very upfront about their pricing structure and it is up to us as travelers to make sure we do our research ahead of time! In WOW comfy, we had lots of fantastic included options such as a free carry on and checked bag, seat selection in an XL seat, cancellation protection and more! You can see what came included with WOW comfy in the image below.
The online booking process with WOW air allows you to pay for what you want and skip paying for what you don't need. This is called unbundled fare and allows you to choose what is right for your budget and trip. It also helps you save money where you want and spend money on what is important to you!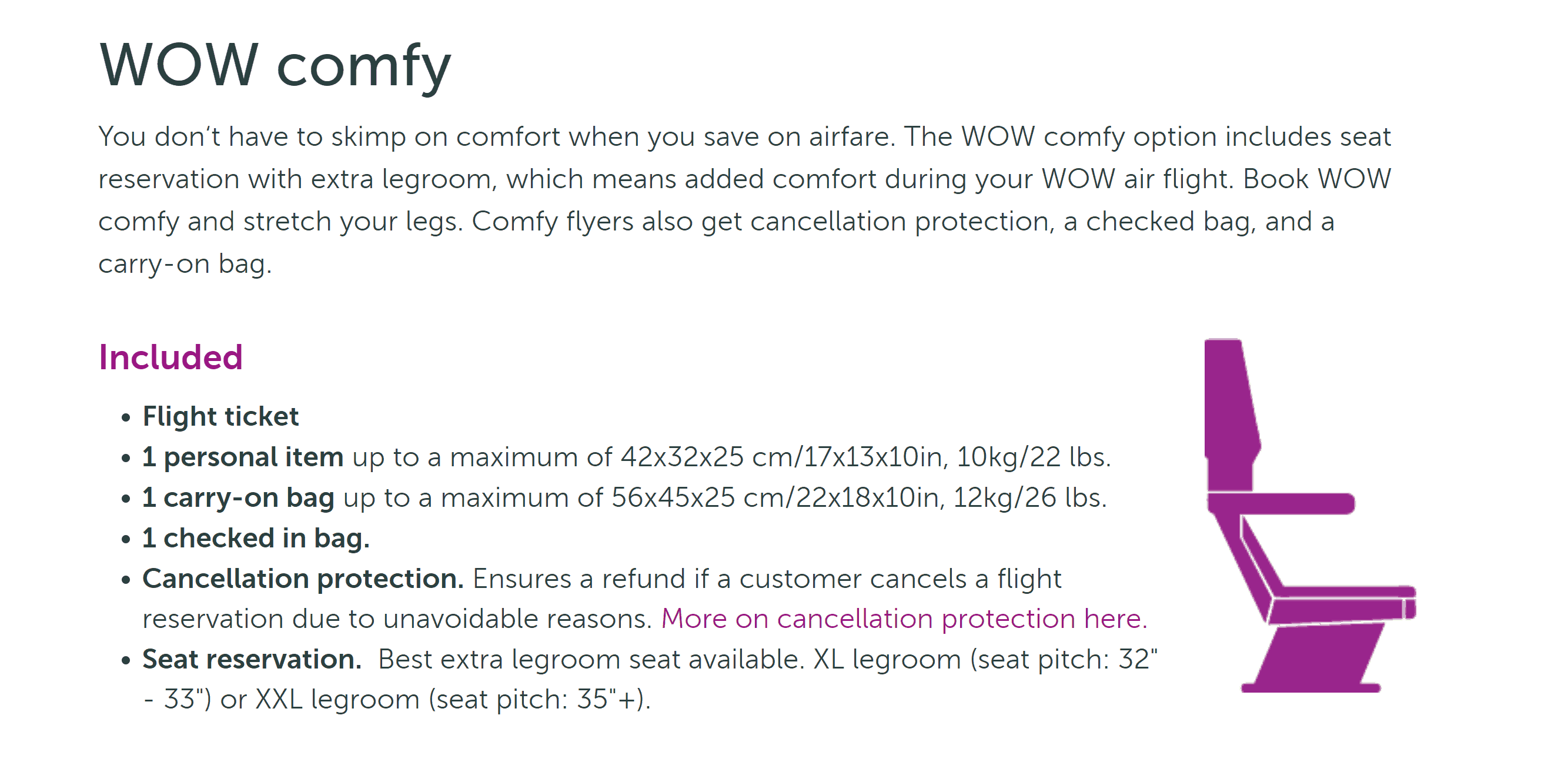 WOW air Airport Check-In
Since we were checking luggage, we were not able to check in online as we had to head to the baggage counter anyway. Luckily, the WOW air staff at Boston airport had opened the luggage counter earlier than posted so we were able to check out bags instead of waiting another 30 minutes.
Please note that WOW air is very strict with luggage sizes. At Boston Airport, every traveler was made to put their carry-on suitcase in a little luggage tester and if it didn't fit they were forced to check the bag and pay a hefty fee for it too. This happened to us and my sister had to end up checking her bag which she did not intend to even though that bag had flown on WOW air before with no problems.
This ONLY happened at Boston Airport and we had no troubles at all with the same exact bag at Keflavik Airport. When checking in at Keflavik Airport, there is a self-service kiosk to help make checking in easier so you can do it all yourself without waiting in long lines. There are WOW air staff on hand to help you if necessary and they were kind and attentive!
We were thrilled that one of us had been upgraded to WOW Premium during check-in and this new fare class came with a delicious hot meal and priority boarding at our airport as well as other perks which we wouldn't use at the time!
Our advice to you would be to carefully follow the rules and buy a checked bag in advance of arriving at the airport should you feel you need it so you can save some extra money!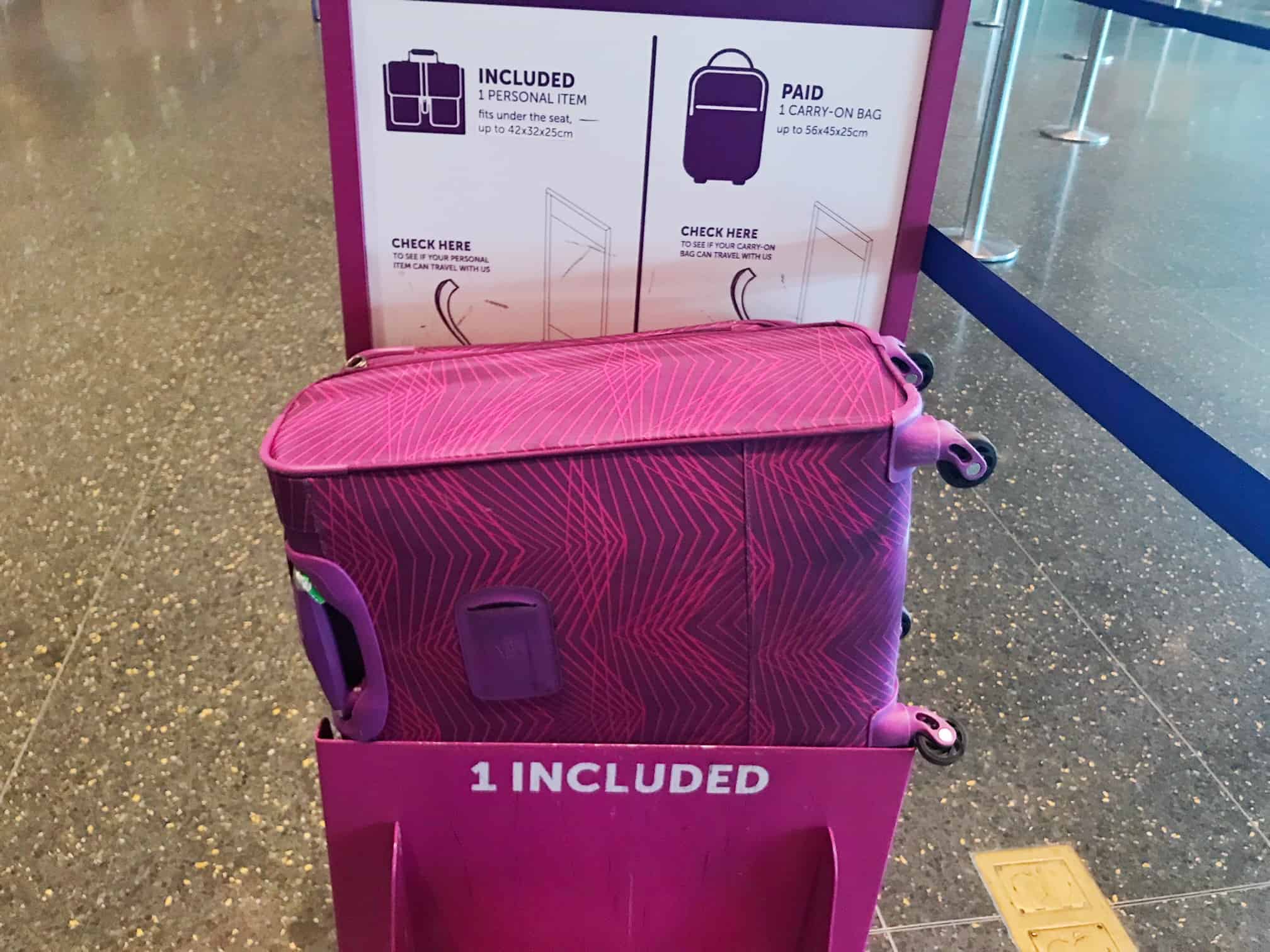 Our WOW air Comfy Coach Seats
For our flights from Boston to Keflavik and back again, Premium and Comfy class tickets were seated in the same style seat. This was a bit disappointing and we saw multiple rumblings about this on various Iceland groups on Facebook. Although the seats are a lot roomier than economy coach aka WOW basic fare, they aren't quite as large as depicted on the WOW air website. That being said, there is a seating guide for every type of WOW air aircraft here on the website so you can be sure ahead of time if the large front seats will be open to you.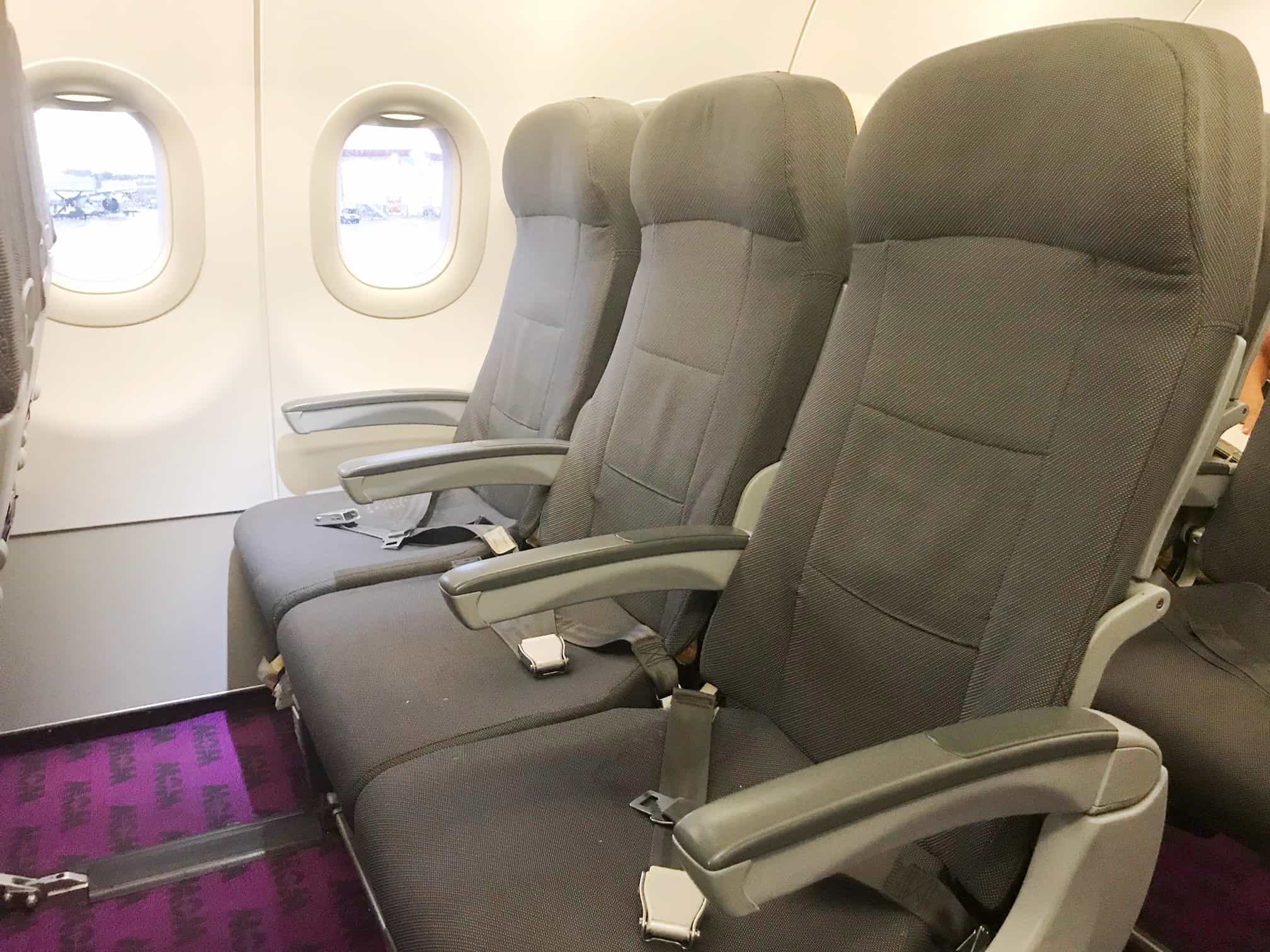 After flying WOW air in basic class 8 times, flying in Comfy class was very nice as we had a lot more legroom than usual and we were situated right up in the front of the cabin in row 3 and row 4 on our return. This was fantastic as we were easily able to board and deplane quickly without having to wait for the entire plane to do so. This also came in handy when we had to make a tight layover upon our return to Boston Airport.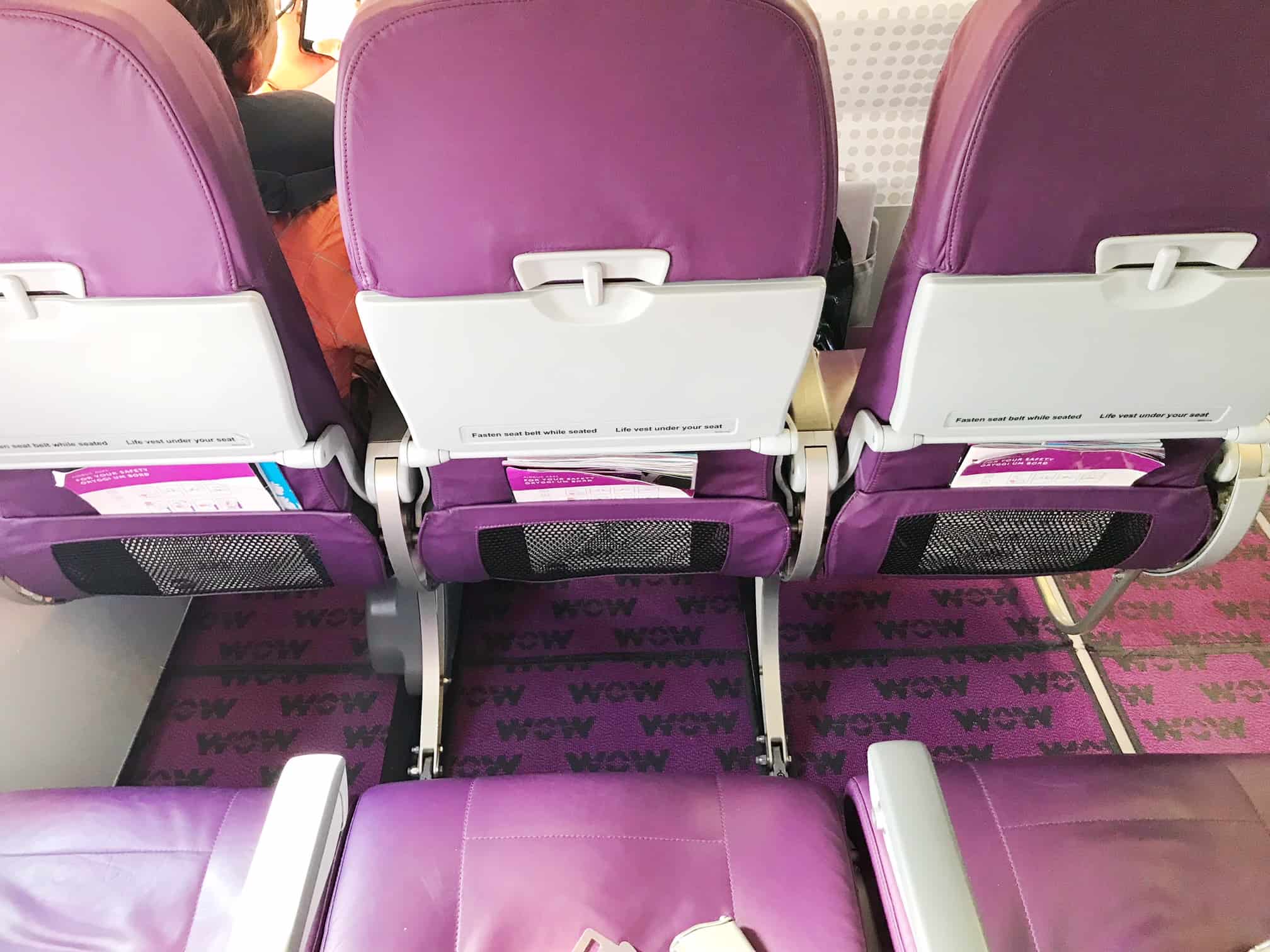 The WOW Comfy also offered great legroom which is a good option if you are a taller traveler or just someone who likes to stretch out. That being said, we really didn't find WOW basic to be that cramped or tight on past trips so if that is what you are looking to purchase you won't be entirely squished for the flight. We really did enjoy having more leg space and being up near the front cabin of the plane near the bathroom and exit space.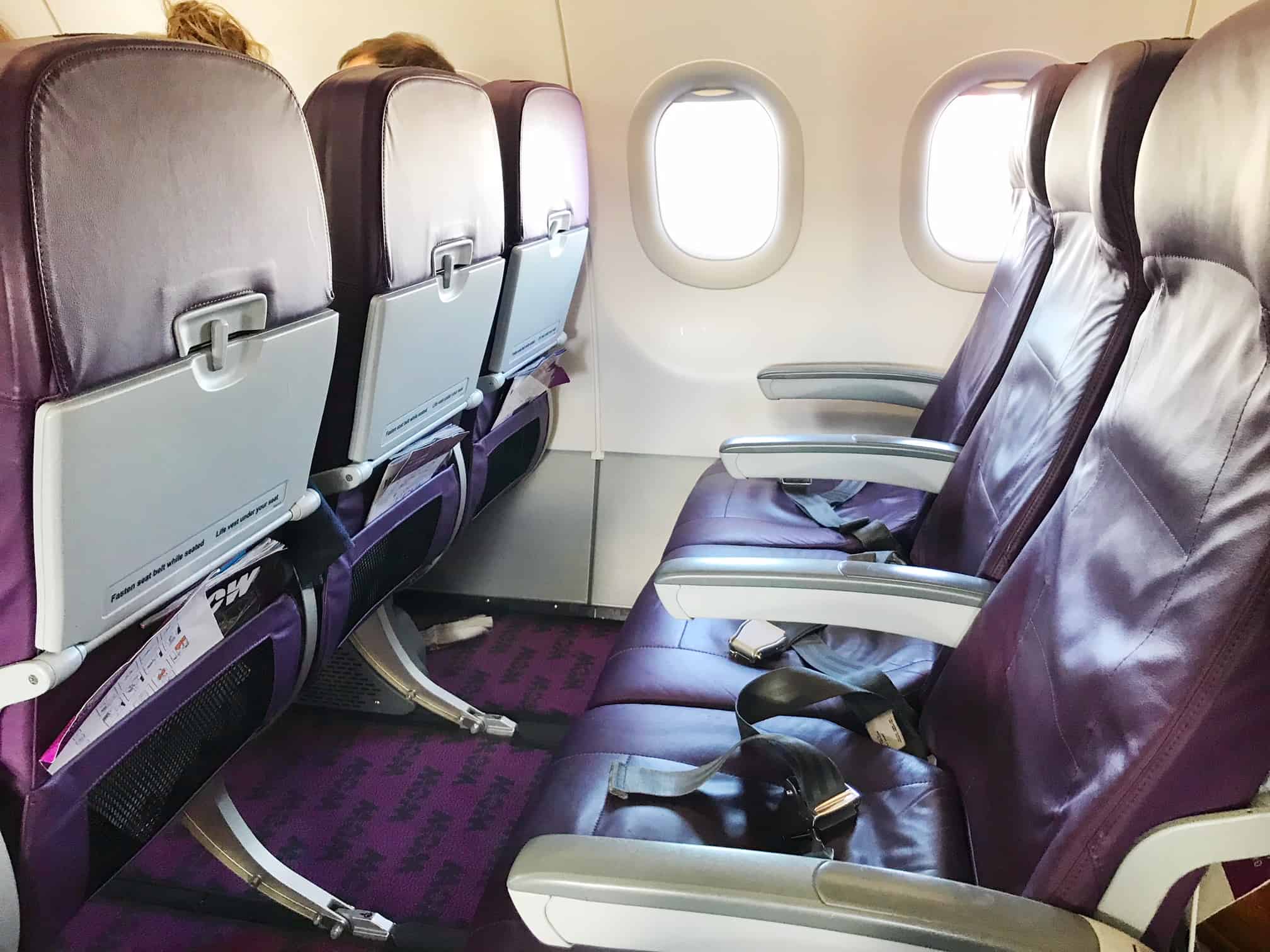 The WOW air Premium Class Food
Since Comfort Coach doesn't include food, we are going to switch for a second to our experience with the Premium Class food on WOW air. Since we were upgraded at the airport, we did not have a chance to order food in advance, but if you purchase a Premium Class ticket you can order food online here in advance. We would have gone for the yummy Falafel option had we had this class of ticket originally!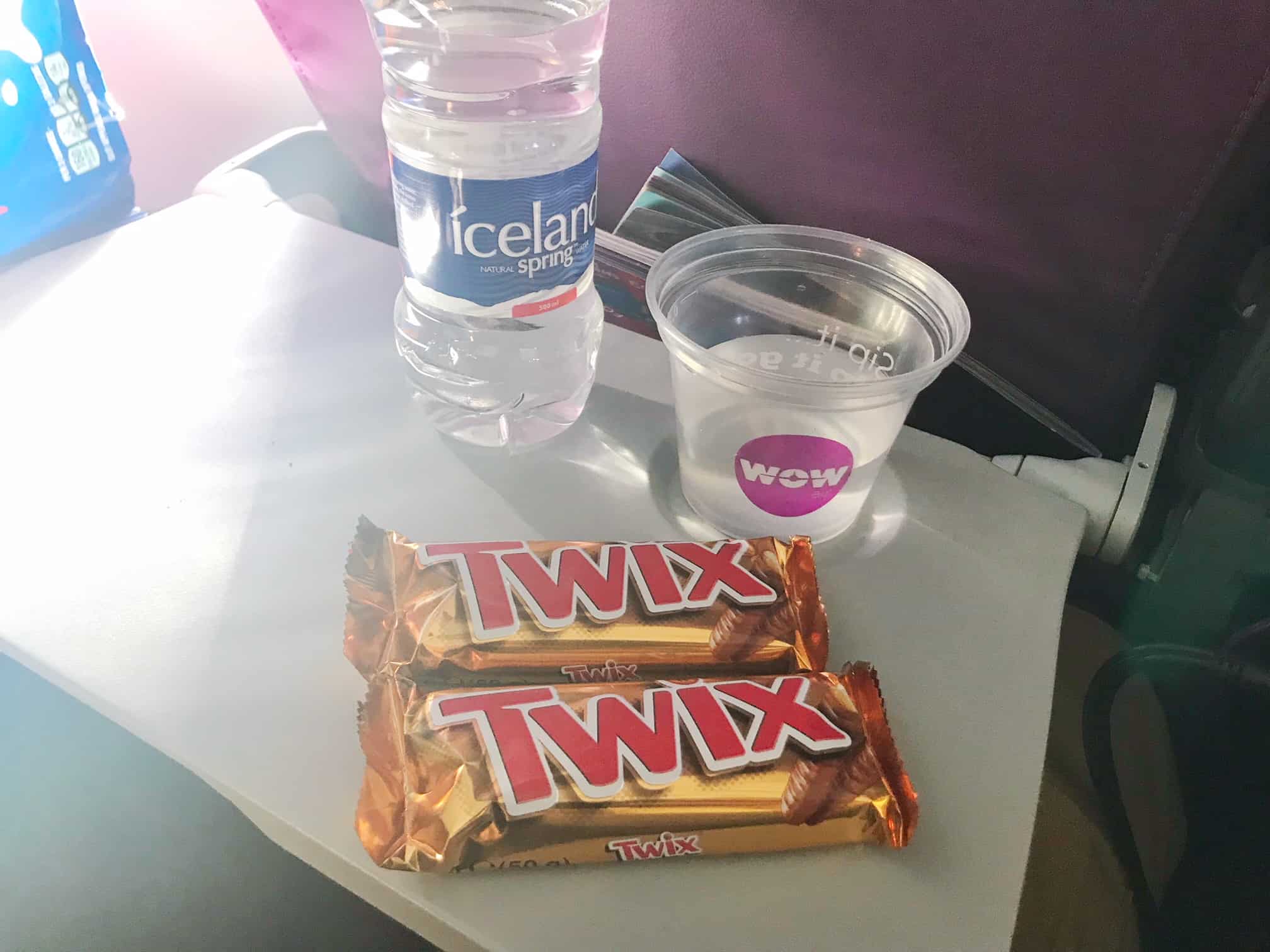 Once on-board WOW air, the flight attendant provided everyone in Premium Class with a delicious [and large] bottle of fresh Icelandic water. This was a nice touch and the water was provided as part of booking a premium class WOW air ticket. The water was also provided quickly after we sat down so there was no waiting period.
Since we were upgraded in the airport and did not book a meal in advance, we got to choose a meal from the WOW air magazine. It was pretty cool because we got to choose another drink, an entree, and a candy for dessert. We were originally going to pay for an in-flight meal on WOW air as they are quite reasonably priced for what you receive, but we were upgraded so we got to indulge free of charge!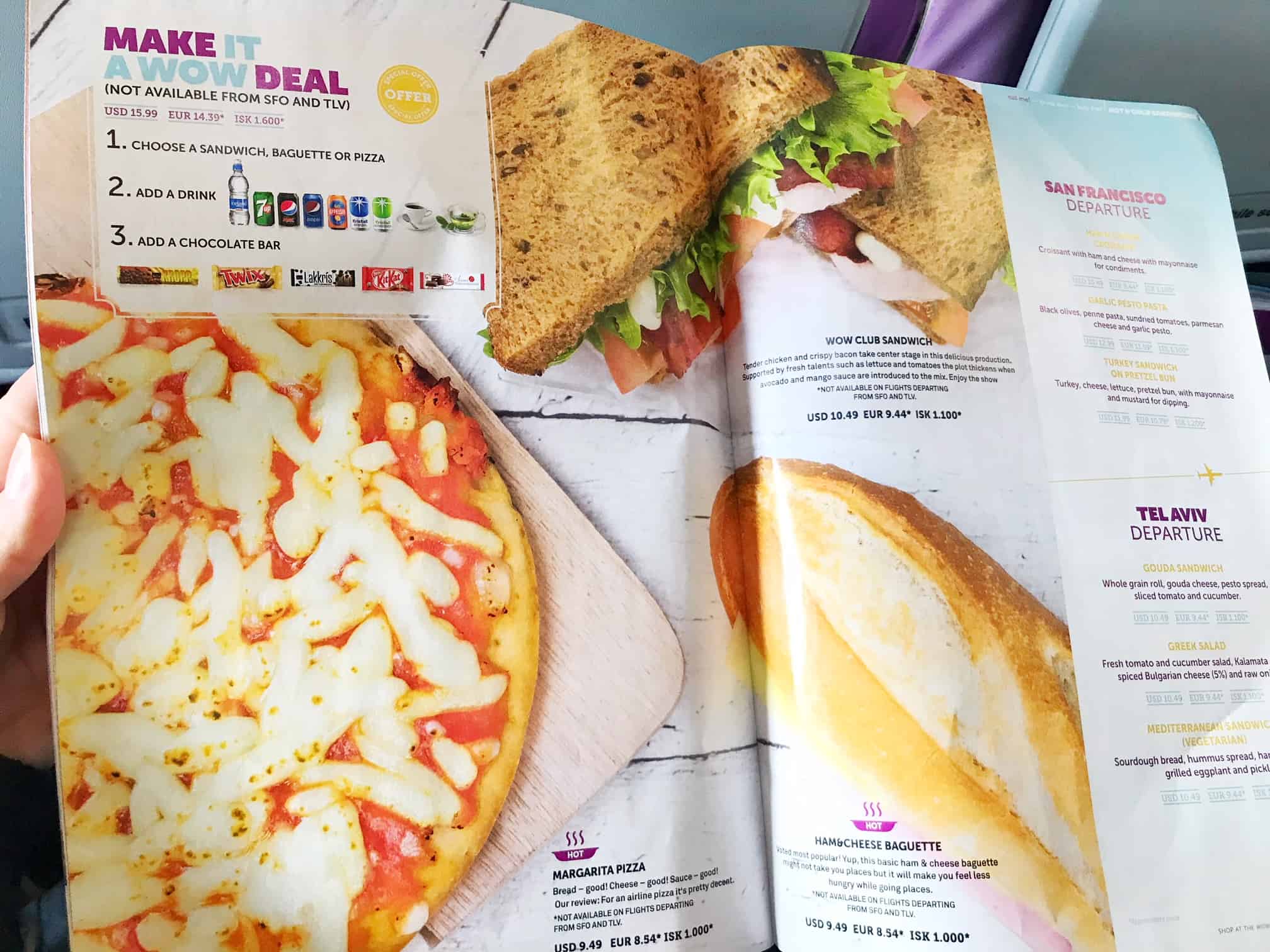 We ordered a pizza, juice, and candy bar on both the departing and returning flight and on the returning, we also ordered a sandwich meal. The pizza came hot and was quite delicious. The photo we have of it is quite bad as we were super hungry and just wanted to eat it quickly. Combined with the drink and candy bar, the entree was enough to make you feel satisfied and was totally worth having free of charge with the Premium ticket.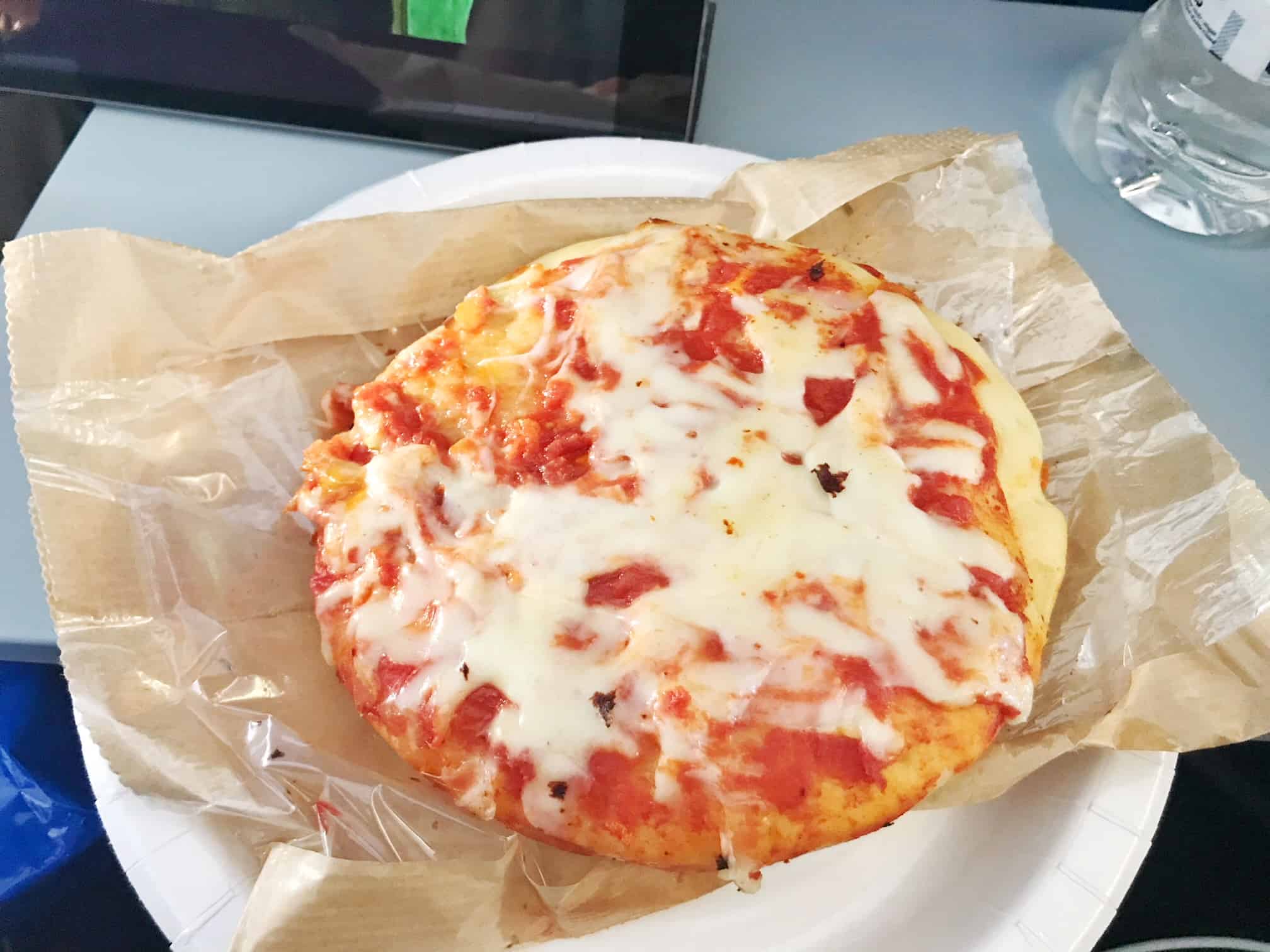 WOW air In-Flight Entertainment
There is no seat-back entertainment on WOW air and entertainment is not included in any fare class. That being said, you can rent an iPad for around $20USD from a flight attendant to use during your flight. All things considered, this is a pretty great deal, especially if you forgot to download entertainment on your personal device or want something new for a longer flight.
Of course, like all things WOW air, the iPad was purple! The iPad is stocked with music, movies, games, and TV shows to keep you amused for hours if you decide to purchase it. A few people made the purchase and seemed to be engrossed in their movies the whole time so we feel like it is a great option if you need something fun to do. We chose to sleep on our flights and were so tired from our Iceland fun that we even slept on the daytime flight back to the United States!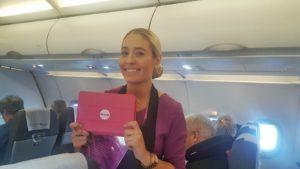 WOW air Comfy Class Conclusion 
In all, we had yet another positive flight experience with WOW air. We were well taken care of by the staff during our flight and the in-flight meals were super yummy. We also enjoyed the self-check-in at the Keflavik Airport upon our return and the helpful WOW air employees make it easy to understand when we got stuck.
If you are looking to save money, we highly recommend making sure that you read up on the luggage size and weights so that you do not go over. We made the mistake of packing a bag that was a bit larger than the approved size on WOW's website [by about 1 inch] and had to check it at the airport. WOW air is very transparent about the size and weight of luggage on their website so there is really no excuse for having to pay a hefty fee at the airport.
We had a great 9th and 10th time flying WOW air and the airline will always remain our favorite low-cost carrier to Iceland! We can't wait for their expansion into Orlando Airport in the end of 2018 so we can get to one of our favorite countries even quicker!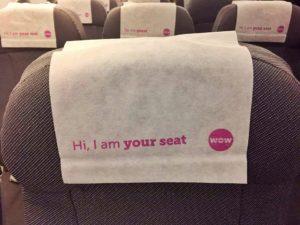 Disclaimer: We were provided complimentary airfare by WOW air for the purpose of this Comfy Class review. All opinions are our own and do not reflect WOW air. We have also flown WOW 8 times on our own dime so we really do love this airline 😉