Are you planning on visiting Niagara Falls Canada as a United States Citizen? Niagara Falls is one of the most impressive waterfalls in the world and is located in both the United States and Canada! When visiting Niagara Falls, you have the option of visiting the American side or the Canadian side. If you can swing it, we highly recommend that you visit both sides and many people say that the Canadian side is better [we tend to agree!]
If you are visiting Niagara Falls as an American, there are a few things you should keep in mind when planning your trip!
This post is written in collaboration with Expedia.ca.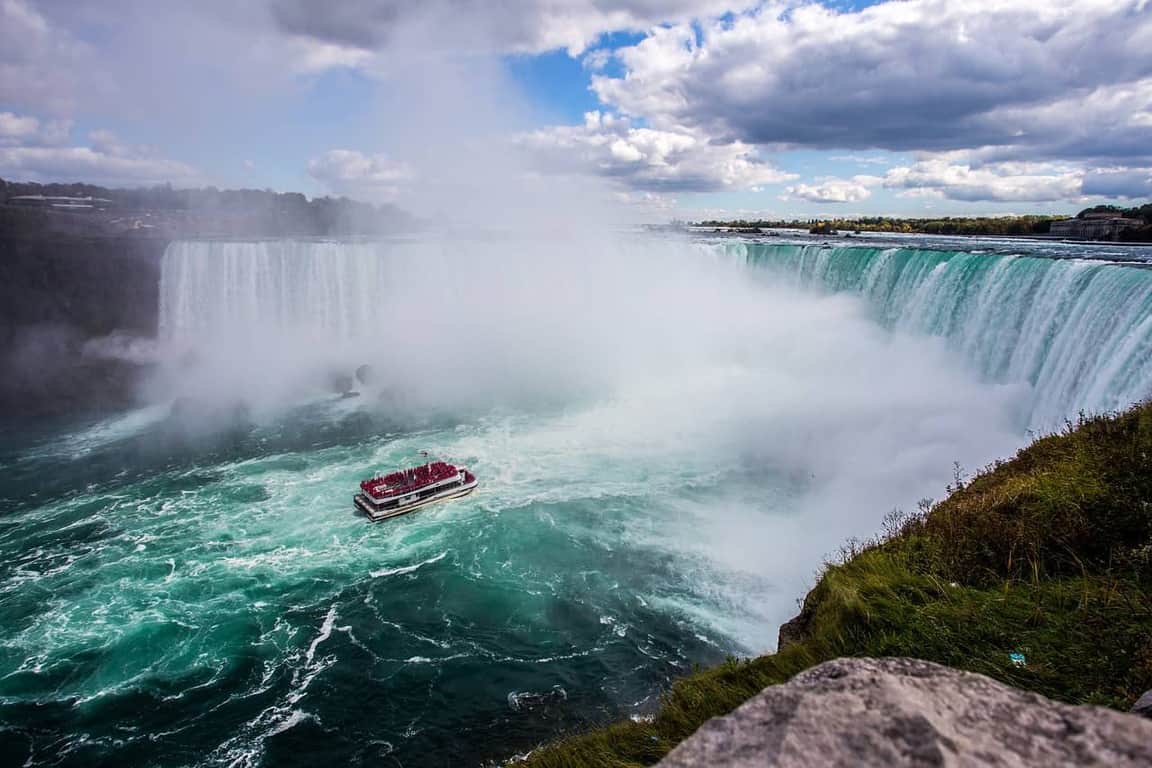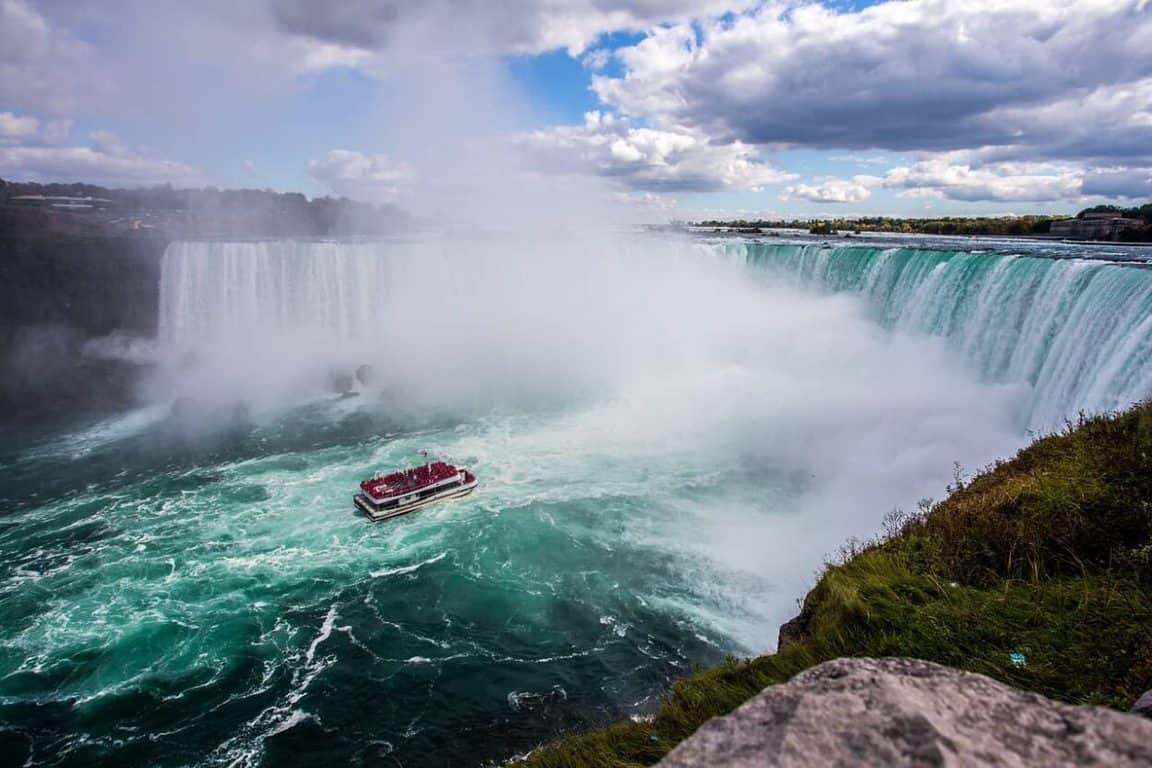 7 Tips For Visiting Niagara Falls Canada As An American
#1. You Need A Passport To Visit Niagara Falls Canada
While this may sound obvious to some, it isn't a silly question or tip as many people have never traveled outside of the USA! If you are visiting Niagara Falls Canada and you are an American citizen, you are going to need to bring a passport with you! Although you can easily walk or drive from the United States to Canada when visiting Niagara Falls, you are still going to have to bring a passport. We really think you should make the visit, it should be on everyone's Canda Bucket List!
Passports take some time to get so if you are visiting Niagara Falls and want to go to the Canadian side, make sure to plan well in advance. They usually take 3-4 weeks on average and you should make an appointment if you don't want to wait a long time to be seen! If you are visiting Niagara Falls with kids, make sure that each child, even babies, has a passport!
If you already have a passport, do not forget to pack it when visiting Niagara Falls! We have actually forgotten our passports before [they fell out of our bag] and we had to return home to grab them before rushing back to the airport!
If you get to Niagara Falls and don't have your passport, you will not be allowed to cross over to the Canadian side. Play it safe and make your passport the first thing you pack if you are visiting Niagara Falls Canada!
#2. If You Spend The Night In Canada, Choose A Conveniently Located Hotel
If you choose to spend the night in Canada when visiting Niagara Falls, we don't blame you! We highly recommend choosing a hotel within walking distance of Niagara Falls so that you can easily access the falls at any time of day. The downtown area also offers tons of restaurants and casino options if that is what you are into. If you are walking over to Canada from the American side of the falls, finding a hotel near the falls and close to the border will do wonders to save your feet!
There are plenty of hotels in Niagara Falls Canada, from budget to luxury, and if you are looking to spend a little more, we highly recommend splurging on a falls-view hotel! Some of our favorites on the Canadian side are the Marriott Niagara Falls View, Four Points By Sheraton Niagara Falls, Old Stone Inn Boutique Hotel, and Best Western Fallsview if you are looking for something a bit cheaper.
For more hotels in Niagara Falls, visit Expedia.ca
Make sure to look at reviews when visiting Niagara Falls Canada and booking a hotel. Some are a bit seedy and not as nice as you would hope. Reading reviews and looking at guest photos will help you weed out the bad ones. Staying at a chain is always a safe bet too!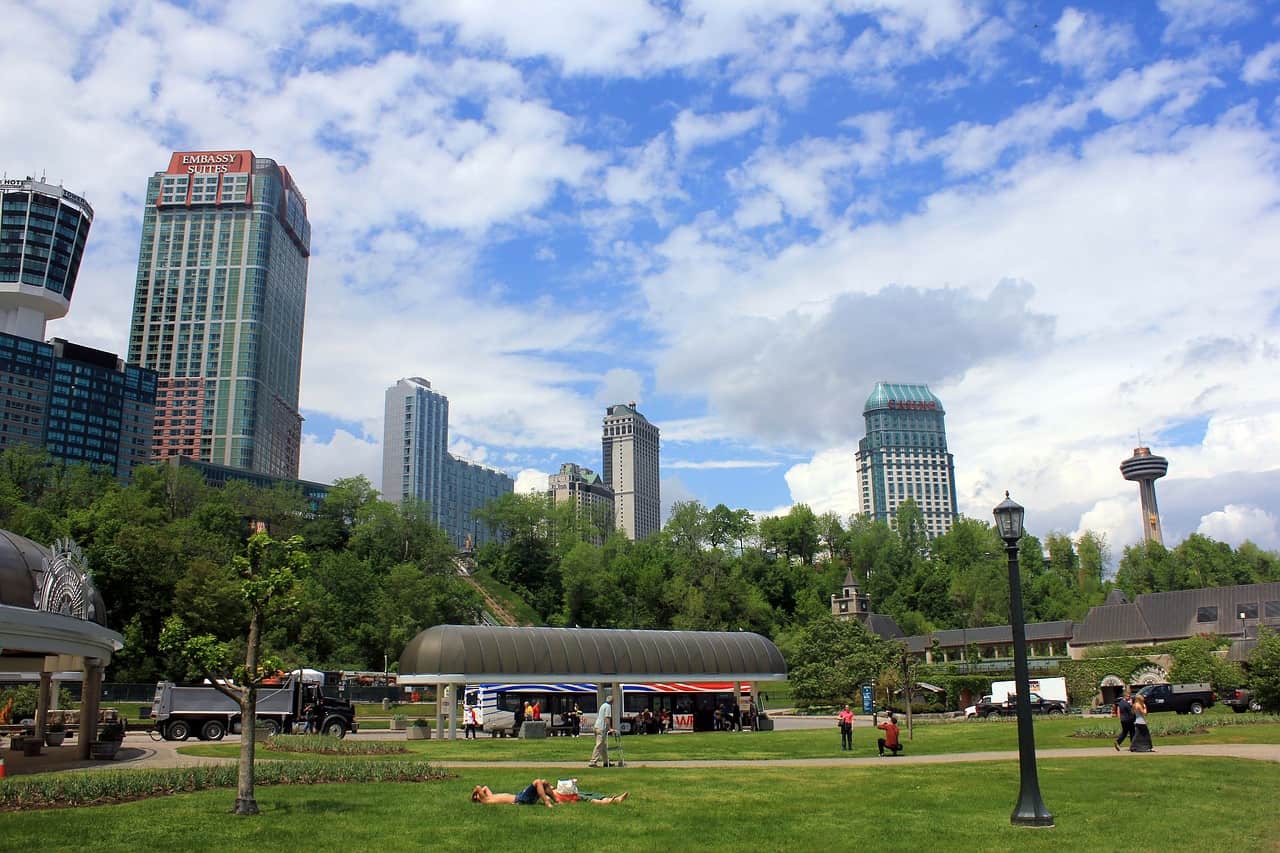 #3. Make Sure To Check Your Phone Carrier Before Visiting Niagara Falls Canada
The last thing you want when visiting Niagara Falls Canada is to come back from a fun vacation and find out that you are being charged big bucks because your phone went into roaming. American phone carriers often charge hefty roaming fees when a phone is taken outside of a United States network. Before visiting Niagara Falls Canada, make sure to research online or call your phone carrier to see what yours is.
If your phone carrier does charge for roaming, simply shut off international roaming on your phone when visiting Niagara Falls. If you aren't sure how to do this, a simple Google search should help you figure it out! There will be an option in your settings under cellular network and if you have a new iPhone, the option is actually right on your "swipe up" applications screen.
That being said, some phone carriers such as Sprint and T-Mobile offer free international roaming that includes Canada. If you are visiting Niagara Falls and you have one of these carriers, you should be in good shape and you won't have to pay roaming fees! It is a good idea to google or give them a call or friendly tweet just in case you need to activate the service with your phone carrier.
Read more: 5 Instagram-Worthy Spots To Photograph Niagara Falls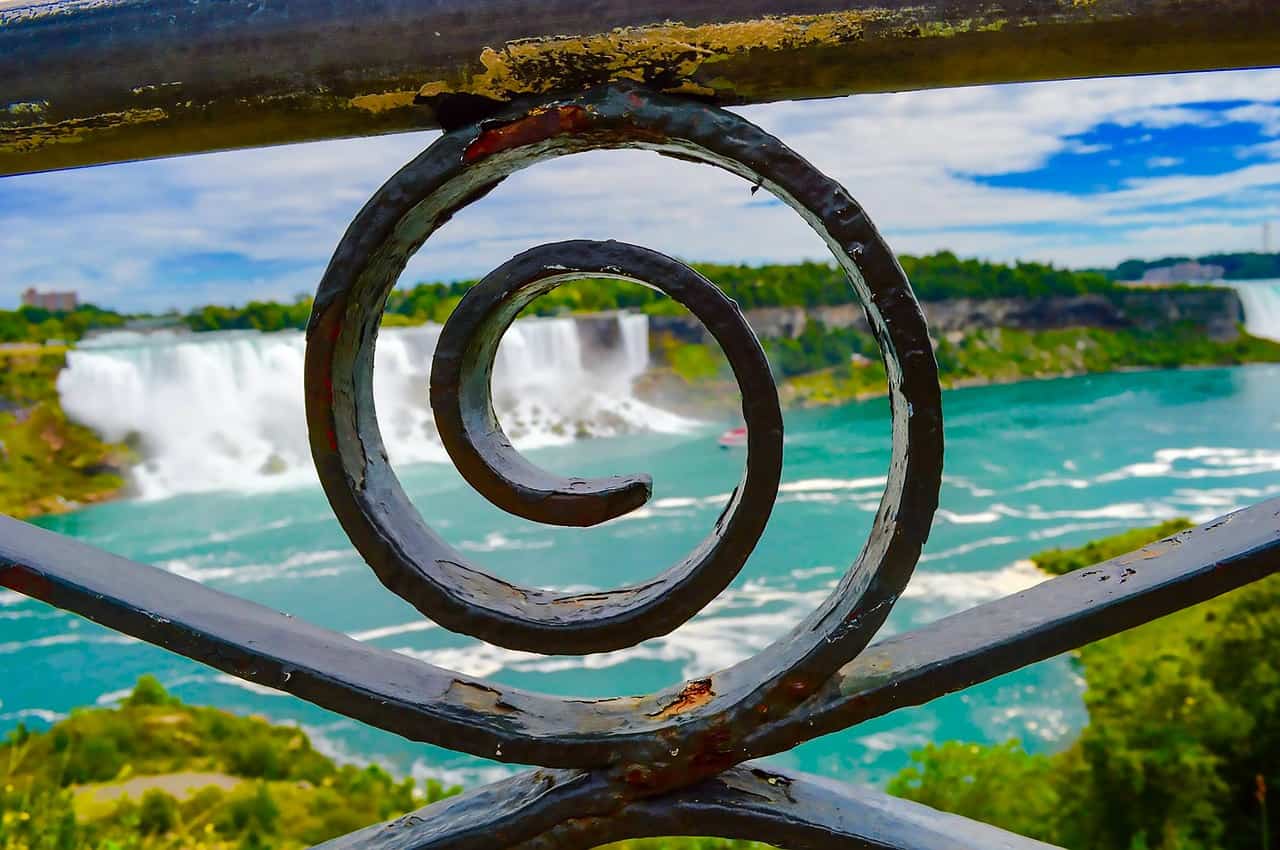 #4. Make Sure To Watch Out For Credit Card Fees
While it may sound obvious that Canada is another country, many people bring their credit cards when visiting Niagara Falls Canada and are shocked when they are hit with fees upon receiving the bill. Many credit cards charge fees, some at 3-5% and some even higher, when you use your credit card outside of the United States Of America.
Some credit cards offer no international transaction fees so make sure to check and see if this applies to your credit card or if you have to pay a fee. If you are visiting Niagara Falls Canada for a day or two, the fees shouldn't be that bad, unless you are putting hotel rooms or other big ticket items on that credit card. Then you may want to consider paying in cash or applying for a credit card with no transaction fees.
#5. Take A Debit Card And A Credit Card When Visiting Niagara Falls Canada
If you think taking a credit card is enough when visiting Niagara Falls Canada, it really depends on what you are looking to do and see. If you are planning on withdrawing Canadian cash, you are going to need a debit card as a credit card doesn't cut it. Some touristy shops have a minimum limit on what you need to spend in order to pay with a credit card. If you don't think you are going to hit this minimum limit, you should highly consider bringing a debit card when visiting Niagara Falls so you can withdraw Canadian cash from an ATM.
Be aware, ATMs do charge a withdrawal fee, especially if they aren't your bank. To minimize the fee, make sure to take out as much cash as you think you will need for visiting Niagara Falls Canada on the first withdrawal. Instead of paying an $8 fee over three transactions, you will only be paying an $8 fee over one more expensive withdrawal. This will save you money in the long run!
#6. Be Prepared With Cash For The Rainbow Bridge Tolls
The main way to cross from the USA to Canada is across the beautiful Rainbow Bridge. This bridge connects right by Niagara Falls America to Niagara Falls Canada and is quite lovely to go over. When visiting Niagara Falls Canada, Americans have the choice to either walk or drive. No matter what you choose, you will have to pay a toll and you will go through customs both heading into Canada and on your way back into the United States.
The tolls must be paid in cash and both currencies are accepted. If you plan to walk or cycle, the toll is 50 cents and must be paid upon arrival in the new country. If you are driving, the toll is a few dollars. When visiting Niagara Falls, make sure to have some cash on hand for this border crossing. Many Americans do not carry cash so if you plan to cross make sure to take some out before you arrive. Check Rainbow Bridge Toll Prices here!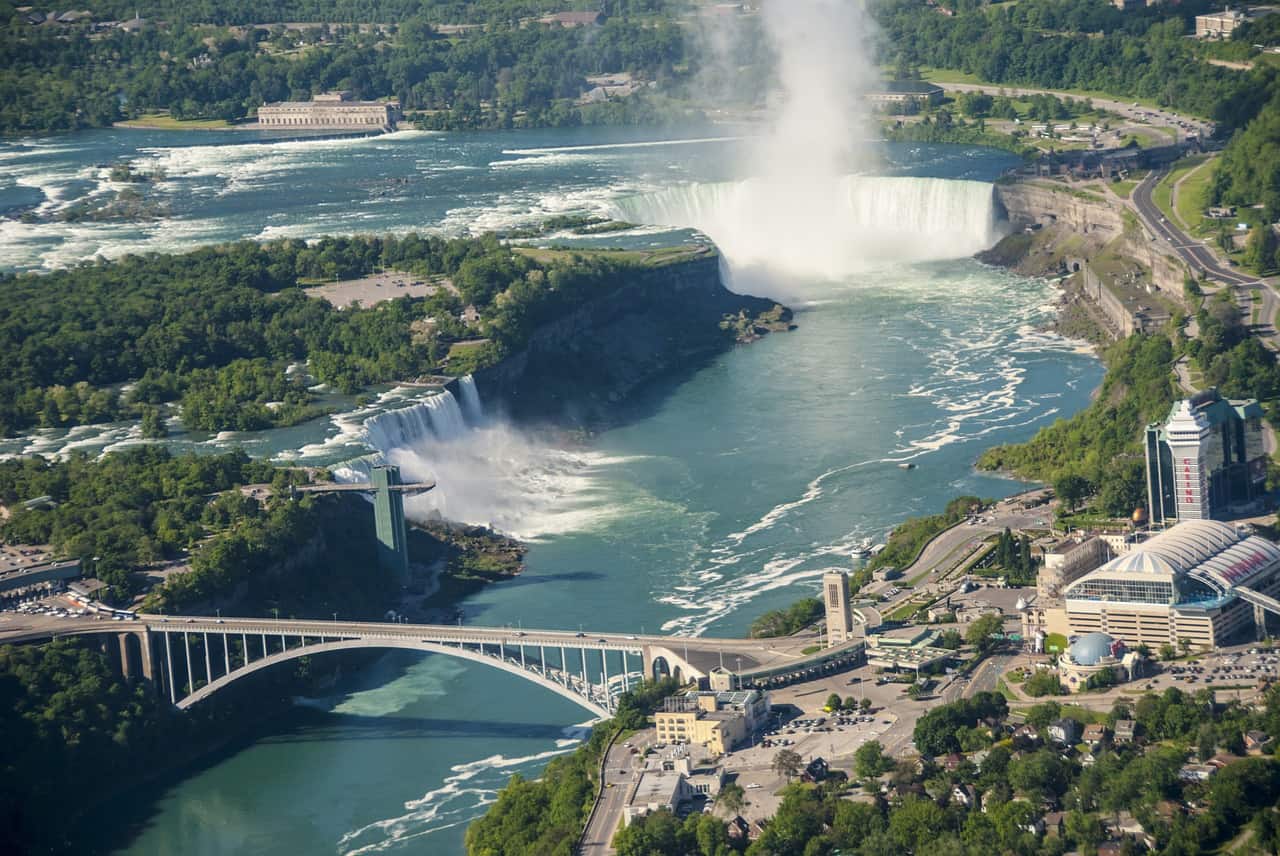 #7. Make Sure You Aren't Rushed When Visiting Niagara Falls Canada
When planning your visit to Niagara Falls Canada, make sure you budget enough time to enjoy yourself. How long that is is really up to you! Niagara Parks on both the American and Canadian side are both quite extensive, so if you hope to walk and see everything, it is going to take time. There are also tours that take you around if you want to see things faster.
There really is no best time to visit Canada to see Niagara Falls. It is beautiful and accessible in both the winter and the summer!
When visiting Niagara Falls Canada, we recommend spending at least one night to fully absorb the Falls, especially if you went and got your passport for this occasion. If you don't have a night to spend, make sure to go early and spend as much time as you have to spare enjoying both sides of these beautiful and impressive falls!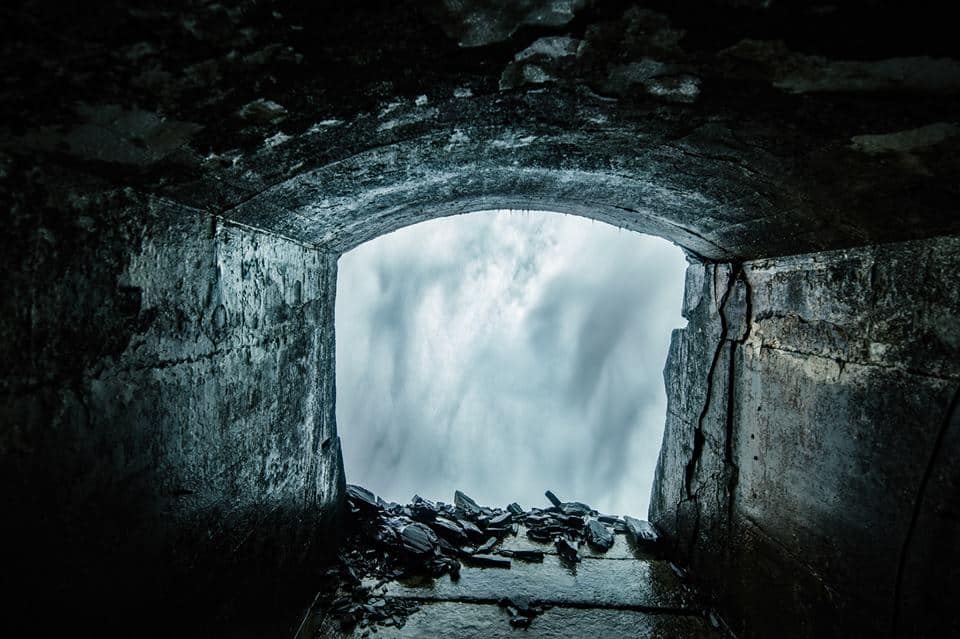 Visiting Niagara Falls Canada as a U.S. Citizen is easy and enjoyable if you take these tips to heart! Make sure you do your research so you aren't charged any additional fees and make sure your camera is charged because you are going to love visiting Niagara Falls!