If you are are looking to experience Toronto in a day, there are a few things you can't miss. Canada's most diverse city is just waiting to be explored and it is totally doable to get a taste of Toronto in a day. Although you can spend an entire week or even a weekend in Toronto, we have narrowed down the top three things you must do if you only have a day to visit.
Toronto In A Day: 3 Things You Must Do
#1: Eat too much on a food tour of Toronto
The citizens of Toronto come from diverse ethnic backgrounds, making the city's culinary scene one of the top in the world. Taking a food tour of one of Toronto's most popular foodie areas is a popular way to see and taste all that the city has to offer. Culinary Adventure Co. Food Tours usually take a few hours which is the perfect amount of time to experience culinary culture while still leaving time to explore other parts of the city. Your options for food tours are not limited, and some hotels even offer them as well! We went on a food tour through the Ritz-Carlton hosted by Culinary Adventure Co. which took us through Toronto's Chinatown and Kensington Market neighborhoods. Please note: you WILL get stuffed on a food tour so come hungry!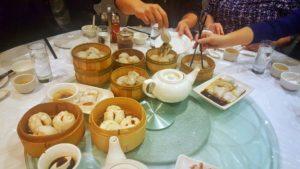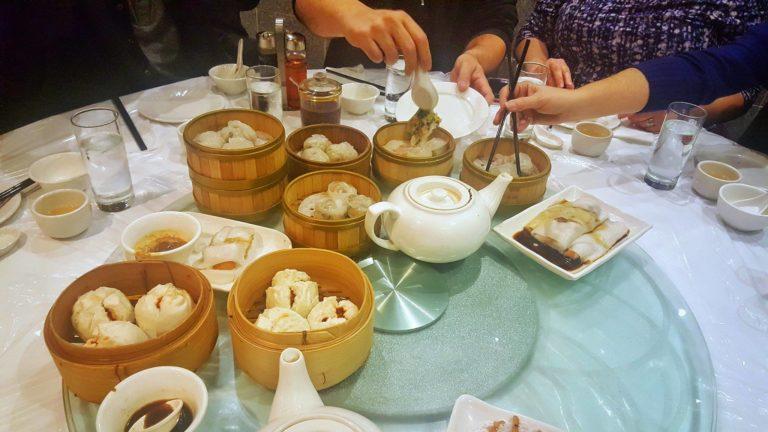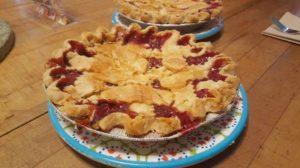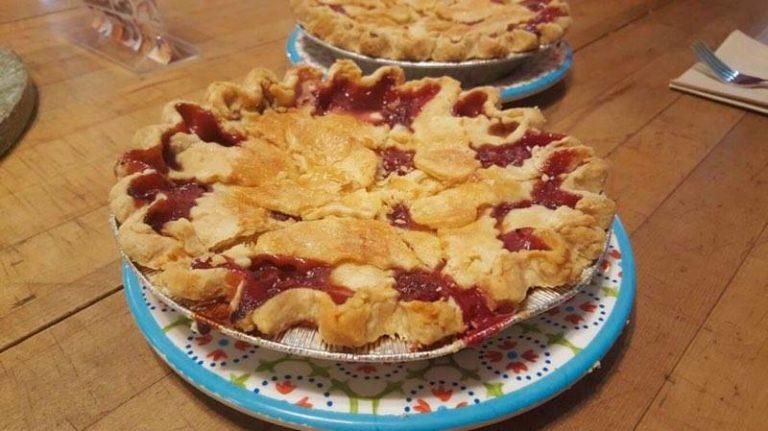 #2: Pretend to be royalty at Casa Loma
Yes, there really is a castle located right in the middle of midtown Toronto! The gothic revival style house was owned by financier Sir Henry Mill Pellatt and is now open to the public. You can explore the grounds, both inside and out, walk through really long underground tunnels, and even get married at Casa Loma! A ton of famous movies, from X-Men to the Rocky Horror Picture Show were filmed at Casa Loma which makes touring the mansion even more fun.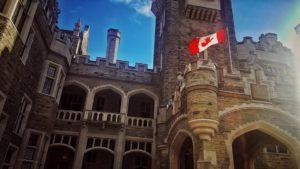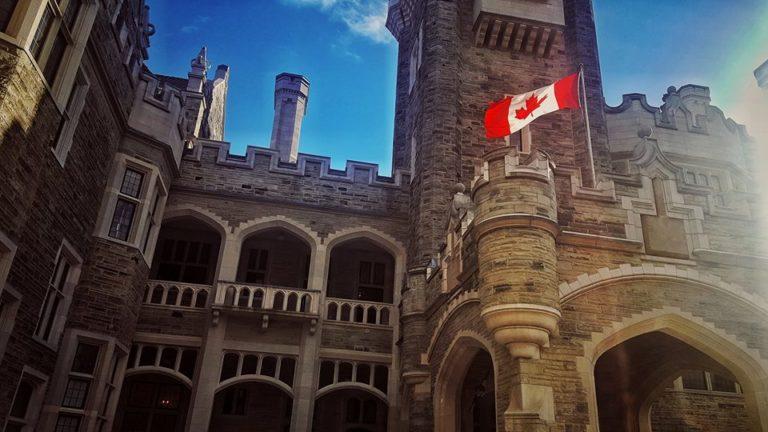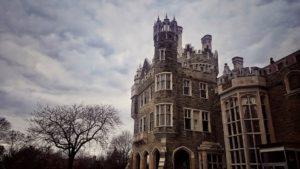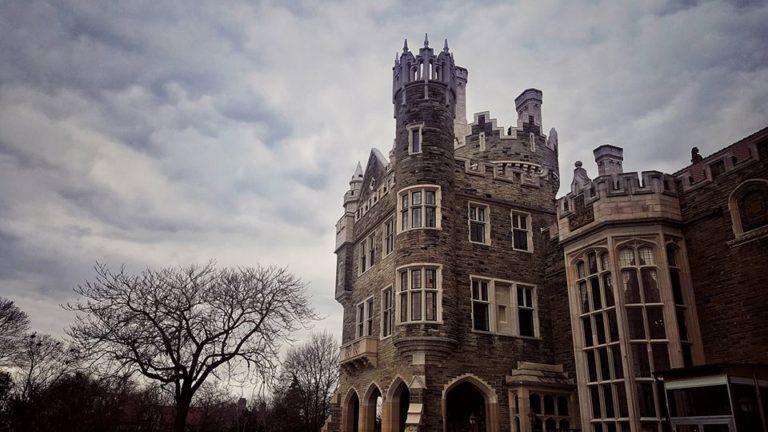 #3: Face your fear of heights at the CN Tower
The CN Tower is the tallest freestanding structure in the world so gather up all your courage for a glass elevator ride to the top! Watching the sunset from the CN Tower is the perfect way to end seeing Toronto in a day. Once you pay your entry, you are pretty much free to spend as much time wandering around the CN Tower museum and hanging out in the actual tower itself as you want. You can enjoy the view from the inside but also have the option to brave the wind and head outdoors for a truly memorable experience.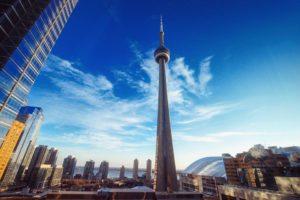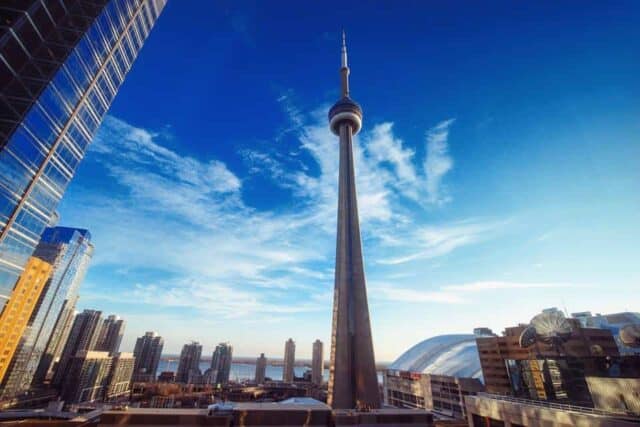 Have you ever visited Toronto in a day? What do you most want to do in the city? Let us know in the comments!
This post was created on behalf of Tourism Toronto who gifted us with a city pass. If you want to purchase your own city pass or are interested in planning your own trip to Toronto, visit the Toronto Tourism website!
Pin this post: