We were so excited for our first trip to Turin, Italy, back in the summer of 2015. We knew that the winter Olympics had been hosted there in the past and that the city was closely located to the alps. We also had the good fortune of visiting during a time when the famous Shroud of Turin was going to be on display. In case you didn't know, the Shourd of Turin was Jesus Christ's burial cloth that had a bodily imprint left on it. As Catholics, we knew that we were extremely fortunate to have the chance to see this historic garment.
Year 1 Problem 1:
Confession time: both times we have visited Turin, we only used the city for its convenience. Although we were very excited to visit, we never spent the night. During our first trip, we had a 5-hour train layover before we had to head into the French Alps. This layover was plenty of time to head to the Shroud of Turin and back. The only caveat was the train we needed to catch was the only train of the day that went to our final destination. If we missed it….we would be in big trouble!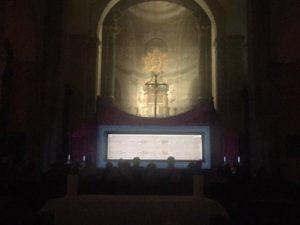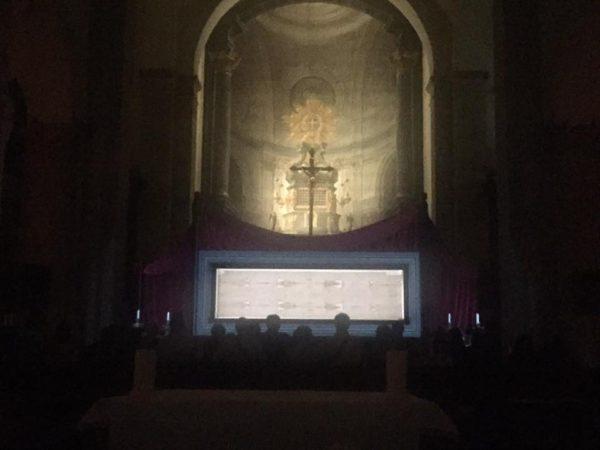 We hopped on a bus and saw The Shroud with no problems. The experience was breathtaking and we really enjoyed the 20 minutes we spent in the famous church. Once we were done with our viewing, we asked a police officer which bus we needed to catch in order to get back to our Porta Susa train station. He directed us down a road and we found out that bus was the wrong one. We went back to the church, around 8 blocks back where we came from and asked a new set of police officers the same question. A little old Italian lady who didn't speak a lick of English understood our plight and motioned for us to come with her.
We followed her for about 10 blocks and she instructed us to wait for a certain bus. In Europe, during the afternoon, buses generally come every 10 minutes or less. We wait 10 minutes…no bus. We wait 20 minutes…tons of buses come by but not the one we needed. By this time, the Italian lady is getting uncomfortable and looking at us with pity since the bus still hasn't come. It had been 40 minutes. If you recall, we had to catch the ONLY train of the day or we would be stuck in a city with no accommodations and no transportation.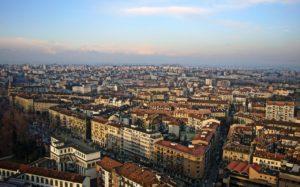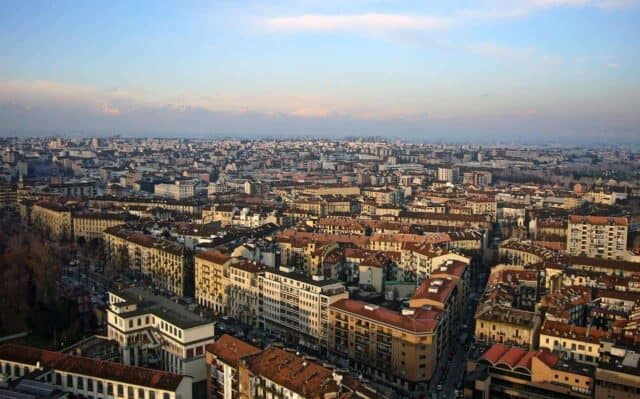 The Italian lady looks at us and tells us we better hurry and start walking if we ever hope to make it to the train on time. We drag our suitcases for over a mile all while watching the clock carefully. There are two train stations in Turin, Porta Nueva and Porta Susa. When we arrived, the station looked different and we were worried we went to the wrong station. Thankfully, we arrived with 8 minutes to spare and got on our train to France.
Year 2 Problem 2:
Our second time in Turin was April 2016 and the only reason we were visiting was to drop off our rental car because it was cheaper and more convienet than Milan. The plan was to drop off our car, hang around for about 5 hours, and then jump on a bus to Lyon, France.
During our drive back from the French Alps, our rental car got a blowout flat tire. Fun fact: European rental cars don't come with spare tires…which is super dangerous if you think about it. Although this was really annoying, we were fortunate that the flat happened next to an Italian rest stop right outside of Turin.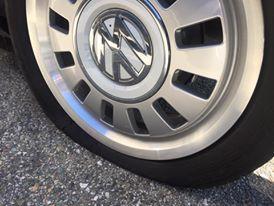 The only person who spoke a bit of English was the cook, and he phoned a mechanic. The mechanic came after about a 45 minute wait and informed us that he would have to take the tire to his shop and we were to wait for about an hour. We had lunch, waited, and grew worried that we would miss our bus to France. The mechanic ended up taking an hour and a half before he arrived back. We paid him, and were on our way.
We could possibly make our bus if we wasted NO TIME. Our bus left in an hour and a half and we had a 45 minute drive to Turin Airport, we had to take a train to the city center, take a bus to Porta Susa, and then walk to the bus station. Yeah….no way that was going to happen, but we weren't about to give up.
We made it to the airport earlier than expected, dropped our keys, and RAN to the train platform. The train wouldn't come for another 20 minutes. We immediatly got a pit in our stomach and knew that everything had to run smoothly for us to get to our bus on time. This wasn't helping.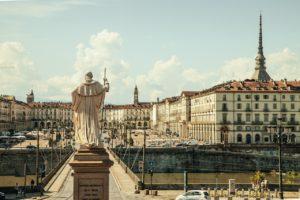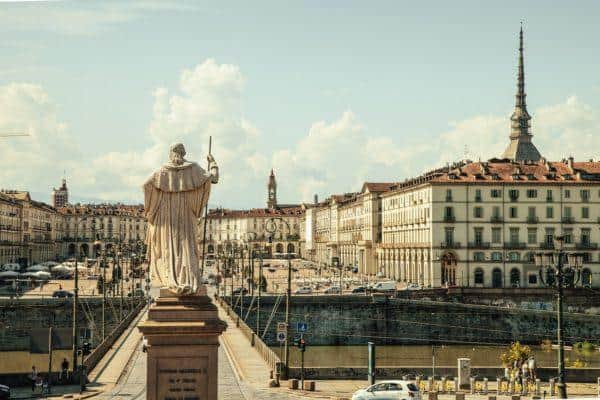 When we arrived in the city, a local told us where to catch the bus to Porta Susa. We headed that way and stood around until another local shouted at us and told us no buses serviced that stop. We had just wasted more time and needed to go back the way we had just came to another stop. By this time, our bus to France was departing without us.
Since we missed our bus, it was time to reschedule and try and find another bus to France later that evening. We had to pay about $50 more, but we found a bus that left Turin at about 8PM. That meant we had a 4 hour wait in the Porta Susa train station. We were okay with that and opened our laptops and began to work and pass the time.
During our wait, we discovered that our Airbnb host in Paris cancelled on us less than 48 hours in advance. The apartment was cheap, in a perfect location, and even had a view of the Effiel Tower. This was a difficult pill to swallow because there was no way we would get an affordable apartment in a good area of Paris at such a late date. Airbnb customer service was actually quite terrible and didn't help us at all, and we were stuck waiting around for our bus and heading to Lyon with no Airbnb.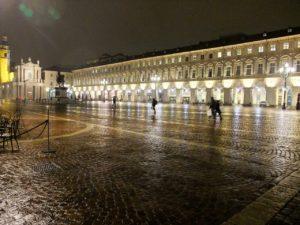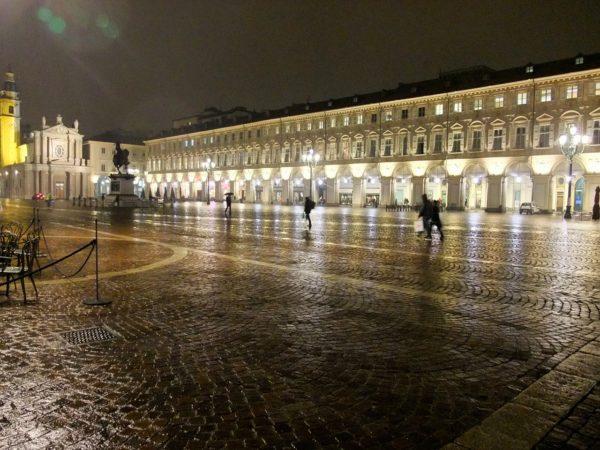 Conclusion: Turin brings us bad luck
We wanted to love Turin. We even gave Turin a second chance. But with an experience 10 times worse than the first, we are currently swearing off the Italian town for quite a while because we don't need more mishaps. For some reason, the universe just doesn't want us to get along with Turin so we will pay a little extra and stay away in the future.
Do you have anywhere you just don't think you should visit anymore? Tell us about it in the comments! 
Pin this post: