When we visited Iceland In November, we had a completely wonderful time and you can too! In fact, it was totally last minute trip and we planned the whole thing in 8 days. Of course, we do not recommend this and it was highly stressful and we would not do it again! That being said, Iceland in November is a completely magical time and we are so glad we went.
From seeing glittering glaciers and snow-capped mountains to jet black sand beaches and countless waterfalls, spending November in Iceland is a real treat. With a little research and some planning, you are on your way to having a splendid time during this month in Iceland! Before you pack your balaclava and start planning your Iceland itinerary, there are a few things you need to know so you can be better prepared for what to expect from Iceland in November.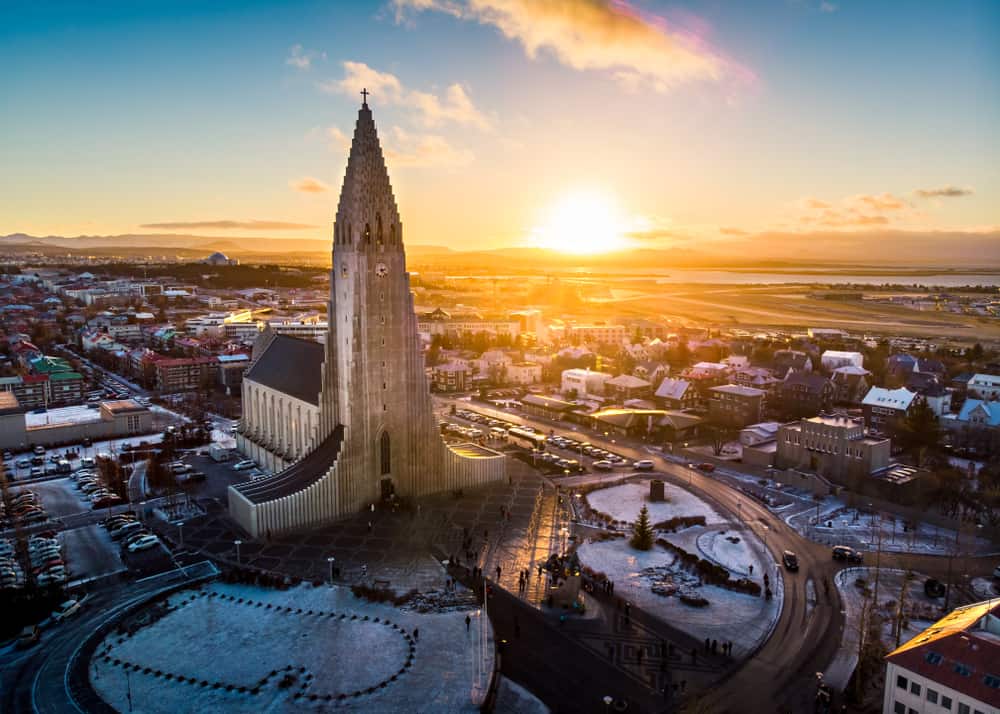 7 Things To Know Before Visiting Iceland In November
#1. There May Or May Not Be Snow In Iceland In November
One of the most common questions we are asked is if there will be snow in Iceland in November. The answer really depends on where you are going to be visiting! If you want to see the far-flung Westfjords in Iceland, they will usually be buried in snow during November. If you are looking to visit Reykjavik and the south coast, snow may or may not happen. When we spent November in Iceland, the country was getting an incredibly late winter and there wasn't any snow for a great majority of our trip. A small dusting finally came near the end around Nov. 20th. We were told by locals that this was pretty unusual, but with all the climate change happening it is really throwing things out of whack.
When we visited Iceland in September it snowed the day we left in pretty much the entire country and that was on around September 16th. It remained that way for the entire winter so if you had planned to visit Iceland in November that year you would 100% be experiencing snow.
As a rule of thumb, you should expect snow in the Arctic in November, but don't be surprised if it hasn't hit when you arrive during your trip. Click HERE for the local weather in Iceland and this should be the website that you always follow. If you are hoping for Iceland to be buried in snow, you may want to wait until further into the winter to visit as November can truly be hit or miss depending on the area and season.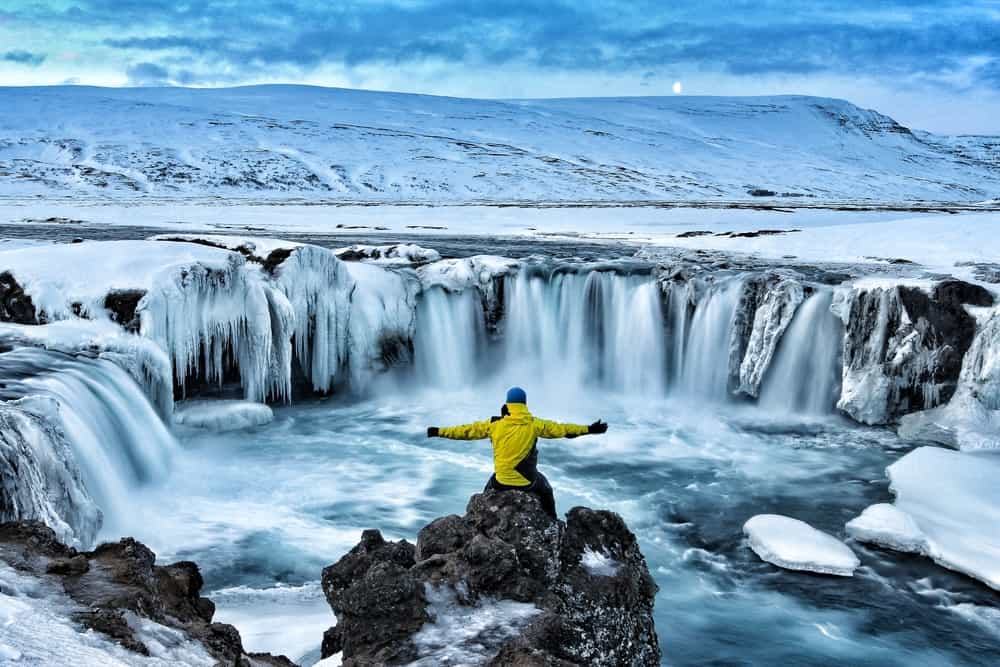 #2. There Is No Guarantee You Will See The Northern Lights In Iceland In November
Visiting Iceland in November does give you a higher chance of seeing the Northern Lights and this is why many people plan their trips at this time of year! Having a chance to experience the Northern Lights in Iceland is a once-in-a-lifetime opportunity for many people. If you choose to visit Iceland in December through March [or even September-April], there is a great chance you will get to see the Northern Lights. Heck, we even saw the Northern Lights in September so as long as it is dark there is a chance.
Winter is the best time to see the Northern Lights in Iceland because it stays dark for so long. That being said, we want to warn you in advance that there is no guarantee you will see the Northern Lights in Iceland. Perhaps it will be cloudy every night of your trip or it may rain or the Northern Lights may simply not be very strong on the days you are traveling to Iceland. At the end of the day, we have been to Iceland many times and have had the worlds worst luck when it comes to seeing the northern lights. We did see them in Iceland in November one day but they were very faint.
If you are hoping to spot the Northern Lights in Iceland, you are going to need to have a car and be in a dark area on a clear night that the Aurora is forecasted to be strong. Even if you are staying in Reykjavik, you can drive less than 25 minutes outside of the city and be in enough darkness to see the Northern Lights on a lovely Iceland November night. Alternatively, if you don't want to drive or find a specific spot, you can take a Northern Lights tour. There are so many different kinds to fit every budget and need!
November in Iceland will give you a great chance at seeing the Northern Lights so there is certainly a high possibility and we don't want to scare you away from heading to the country during the off-season. We simply urge you to go into your winter trip to Iceland with an open mind regarding possible Northern Lights sightings during the month of November [or any time of the year!]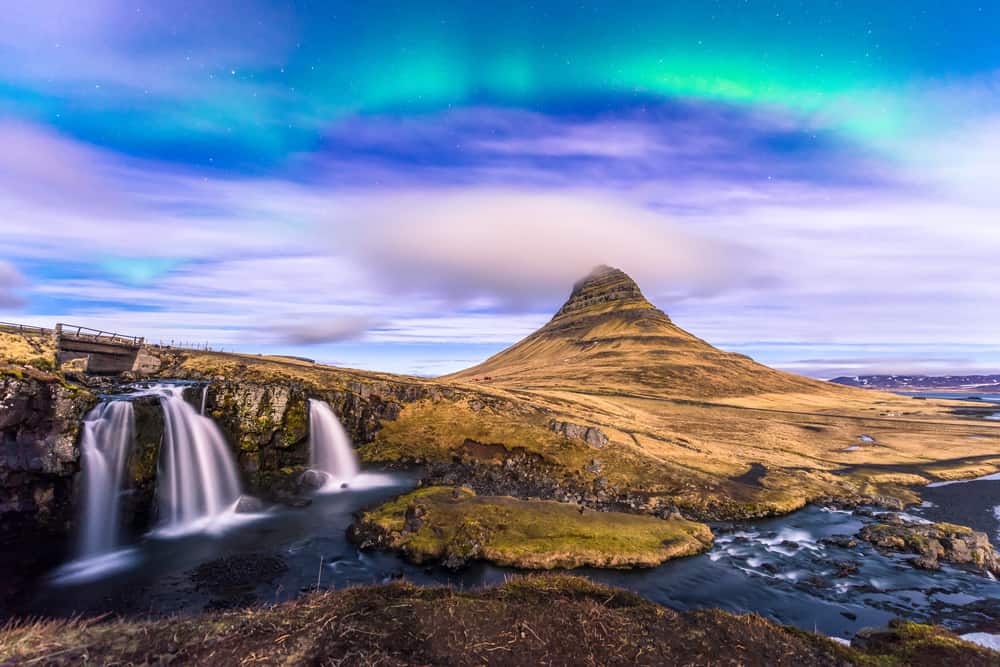 #3. November Weather In Iceland Really Isn't All That Frigid
Compared to many places in the United States and Canada [and the world!], November weather in Iceland really isn't all that bad! The temperatures in Iceland in November range from around 4°C or 40°F to 3°C or 38°F. Compared to places such as Minnesota or the Rocky Mountains, Iceland experiences quite pleasant November weather for being an island sitting in the middle of the Arctic! This isn't to say that Iceland doesn't get snow storms like everywhere else, the country just doesn't see sub-zero temperatures all that often like you may be used to if you are from a really cold place!
November weather in Iceland is highlighted by a gradual decrease in temperature but it is only a few degrees and you probably won't notice. This is coming from people who live in Florida, one of the hottest places ever, and it wasn't even all that cold for us when properly dressed!
Why is November in Iceland so "warm" comparatively speaking? Although Iceland is situated in the Arctic, it is located right on the Gulfstream. This warm water keeps Iceland nice and reasonable pretty much all year round! Some places like Minnesota that are even lower down geographically speaking on the map have much colder temperatures than November in Iceland. If you choose to visit Iceland in November, you can rest assured that the weather is actually pretty great for being so high in the arctic!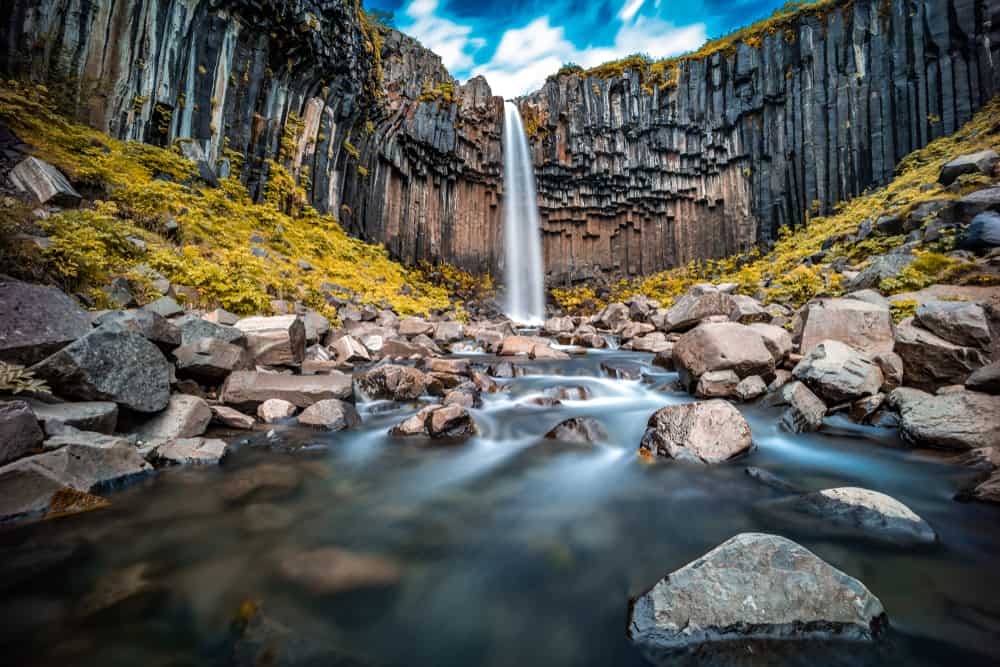 #4. Pack Properly For November In Iceland Or Else You Will Be Sorry And Cold
We know, we DID just say that Iceland in November isn't all that cold. That is compared to comparable destinations in the world. Don't make a mistake, November weather in Iceland is indeed cold and packing for winter in Iceland should be taken seriously. You wouldn't believe the number of people walking around icy waterfalls or snowy beaches wearing Converse or comparable canvas shoes. There are also people walking around in very thin jackets or falling down and getting their bums or hands soaked because their clothing isn't waterproof. We are honestly kind of shocked at how poor people dress in Iceland!
The three most important things we invested in and that we highly recommend you consider for packing for November in Iceland was a waterproof and windproof winter jacket, waterproof winter pants, and waterproof snow boots certified to keep your feet warm on the ground up to -25 degrees. Want to stand on a glacier in Iceland? No big deal! If you don't want to shell out a ton of money for new gear, ask around with your friends and family to see if they have any items you can borrow. If your budget for Iceland is tight, we urge you not to skimp on snow boots/shoes and a good jacket.
If you hope to enjoy Iceland in November it is essential to stay warm and dry. It really isn't all that hard to do and if you don't have a good store nearby, you can always order online from Amazon or the individual online shop. Nothing is worse than being wet and cold, whether or not there ends up being snow in Iceland during November.
We put together these essential articles filled with our personal suggestions and what we actually own for you to peruse when packing for Iceland in November:
Best Hiking Boots And Shoes For Iceland In November
Best Jackets For Iceland In November
What To Wear In Iceland In November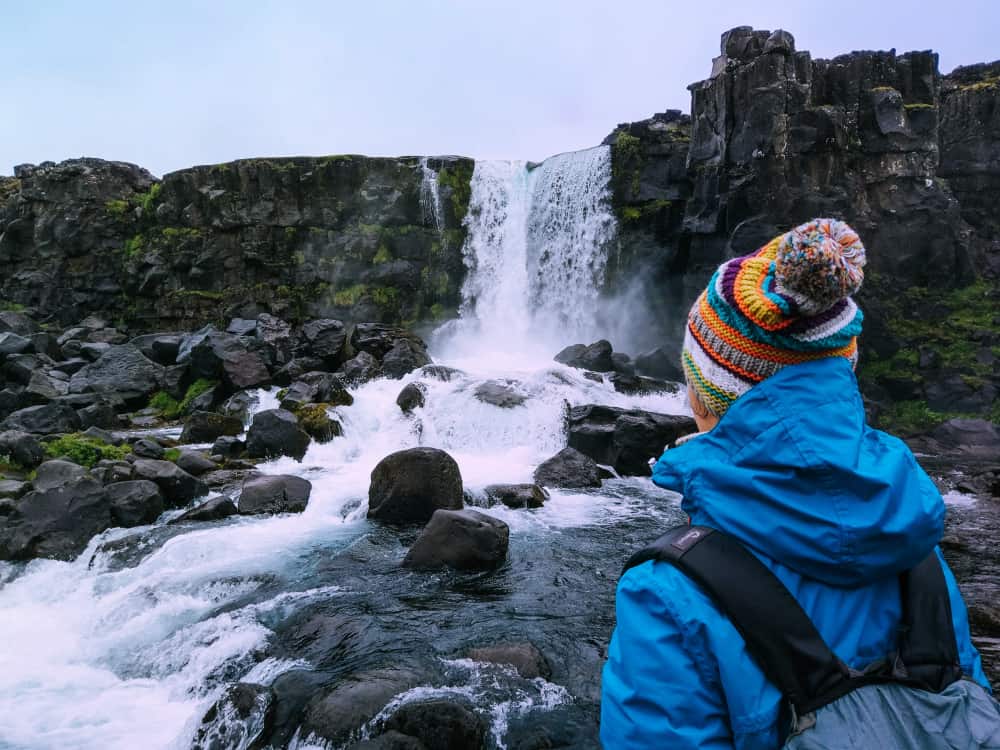 #5. Heed All Wind And Weather Warnings During Your Visit
This is a general rule of thumb for any time of year, but it is even more essential for visiting Iceland in November. Why? Because November is the transition between fall weather and winter weather in Iceland that makes the weather potentially crazier than usual. Again, this should be heeded at all times on any trip to Iceland, even in the spring and summer. This is especially important if you plan on driving in Iceland during your trip. We highly recommend driving in Iceland and you shouldn't be afraid if you have never driven in potential snow [we hadn't either and Iceland was our first time!]
You must simply keep track of the local weather and follow road closure and wind warnings. Wind storms are huge and November in Iceland is no different. Even if you think you know that the road looks safe, there may be an upcoming windstorm that you aren't aware of but the local weather officials are. Please heed the wind warnings at all costs. If the roads are potentially icy or slippery as they often are in Iceland in November, you have the potential to be blown clear off the road. This isn't meant to scare you, but simply to prepare you so that you can have a safe and enjoyable trip!
This is the local Iceland Weather Website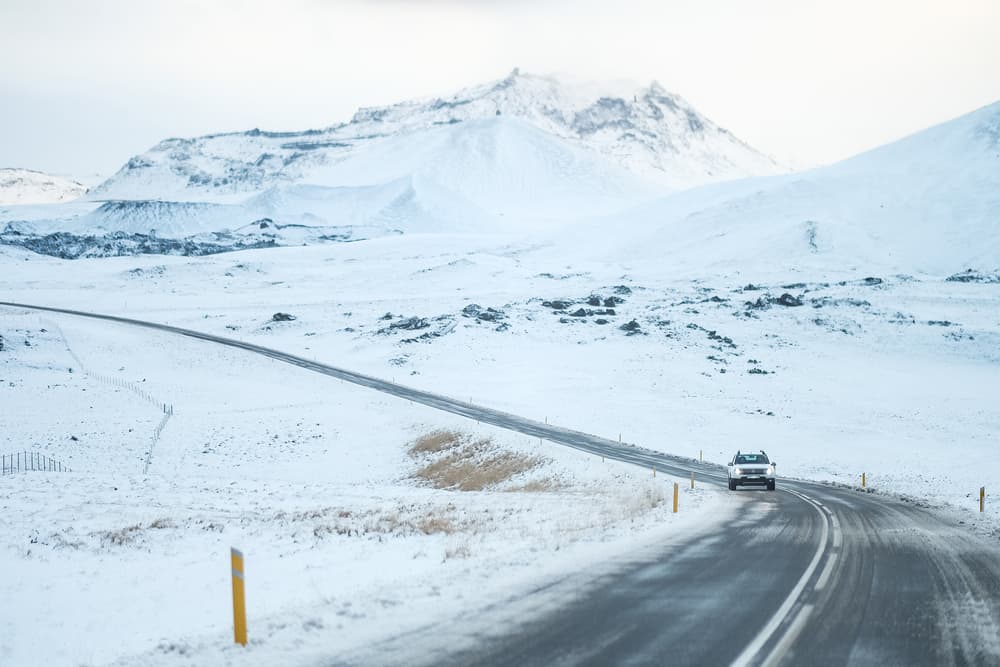 #6. There Will Be Limited Daylight Hours In November But You Can Still Have A Great Trip
Visiting Iceland in November means dealing with very limited daylight hours. That is okay! This means that you will be exploring the country in perpetual sunset. We know, it sounds weird and we didn't really believe it, but it is true! Daylight hours in November in Iceland are quite limited and decrease by 90 minutes every two weeks.
In the beginning of November in Iceland there is roughly 7 hours and 57 minutes of total daylight hours. By the end of November, there will only be 5 hours and 4 minutes! This means that the sun won't rise until 10am or later and will set at around 4pm or even earlier during November in Iceland. When planning your trip, simply take this into consideration! If you want to catch a gorgeous sunrise somewhere but don't want to wake up early, you can see the sunrise at 10am! That isn't something you can say every day!
To maximize daylight hours during November in Iceland, we recommend driving when it is dark out so that you can arrive at your destination when the sun rises. For example, if you know you have to drive somewhere that is 2 hours away, start your drive at 8am so you can arrive for sunrise at 10am. This allows you to maximize your daylight hours in November. Simply drive to/from your destinations in the dark so that you can explore all the best spots with the limited daylight that you have. Don't worry at all, you will have a totally epic trip!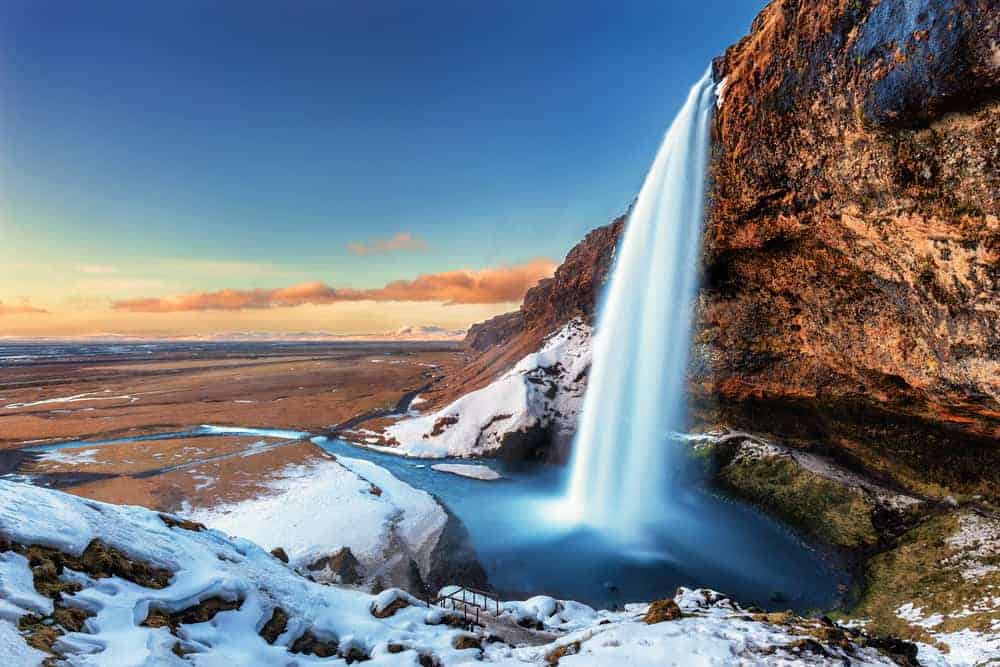 #7. Not All Roads Will Be Open In Iceland In November But That Won't Impact Your Trip
Certain roads such as F roads and H roads [different classes of road] may be closed during November in Iceland. You can check road closures here! Always be sure to check road closures for your trip to Iceland in November so that you can be sure a road is open and safe. Sometimes, roads in the Westfjords and Eastfjords will already be closed in November [especially in the Westfjords] due to snow. If you plan to be visiting all of the beautiful and popular spots in Iceland all along the Golden Circle and south and east coast, you will usually have no problems during November.
We recommend sticking to the main roads such as the Ring Road during November in Iceland. Many gravel and dirt roads will be closed but again, that will not impact your trip. The majority of the beautiful sites in Iceland that are popular and that you want to see are right off the Ring Road. They are easily accessible, even if it does happen to snow and you can see many of them from the main road! This is great news because it means you have safe and easy access to the most stunning locations and if a road is closed you won't feel all that hampered. Just make sure to check for road closures in advance to ensure that there are no weather warnings for any certain area you want to visit!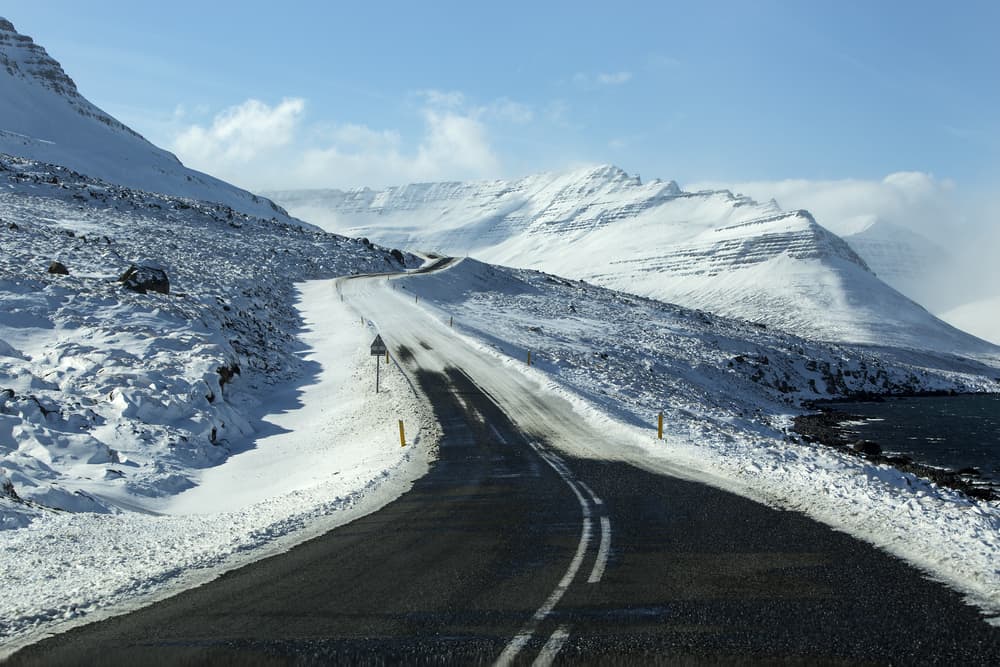 What To Pack For Iceland In November
Although we discussed it above for a little, packing for Iceland in November should be done with care. Please don't skimp when buying new clothes or think that you can get away without investing. Whether you choose to take a road trip, group tour or want to be more adventurous we highly recommend bringing the appropriate clothes. These are some of our tried and true favorite suggestions when traveling to Iceland in November.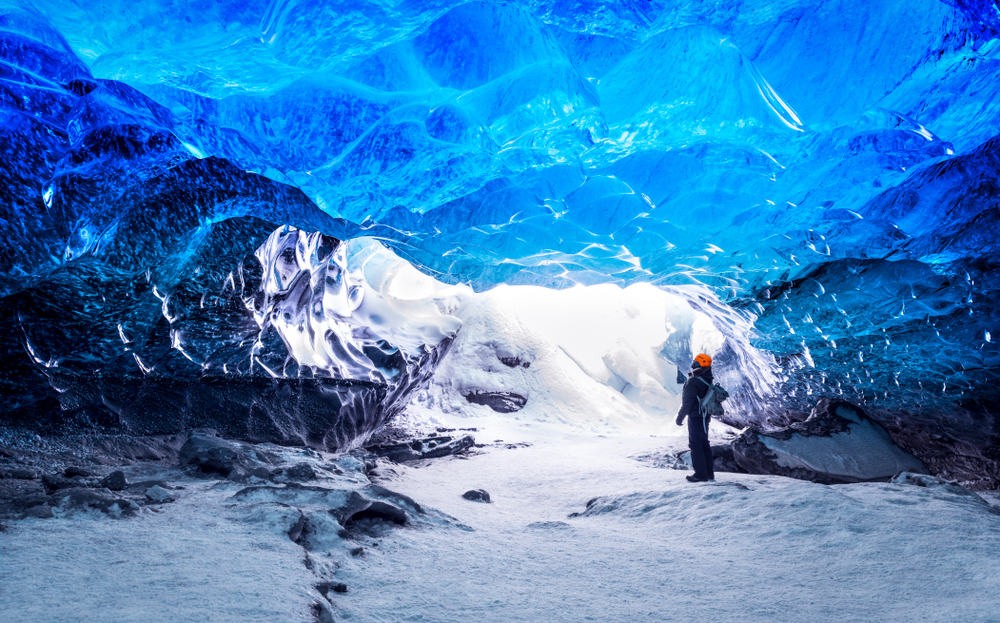 We hope you truly enjoy your trip to Iceland in November! Iceland is one of our favorite places on this earth and it is truly a stunning and special place. With the proper planning and precautions, you can be on your way to having a wonderful trip.
There are plenty of things to do in Iceland in November even with limited daylight and chilly weather. We know you are going to love this country as much as we do! We are more than happy to answer as many questions as we can in the comments! Just please don't be afraid to ask!
To help you with your planning, we put together Where To Stay In Iceland where we break down all of the best lodging options around the Ring Road. We also have 3-Day Iceland Itinerary, 4-Day Iceland Itinerary, and 5-Day Iceland itinerary options to help you continue to plan your trip!