Are you looking for the cutest and classiest cruise dresses? You have come to the right place! Cruises are the perfect time to buy a few new dresses so you can strut your stuff. I have been on over 15 cruises and know what works and what doesn't so I am going to give it to you straight! Unlike other articles on the web who are just trying to sell you something, all of the cruise dresses featured in this post are dresses that I actually own and have worn on a cruise myself [sometimes multiple cruises!] This way, you know that I am only suggesting legitimate dresses that are comfy, cute, or classy! These are also dresses I constantly rave about to my family and friends many of whom now own their own versions based on my suggestion.
Like you, I want to look good without breaking the bank. That is why all of these cruise dresses featured here can be found on Amazon for a reasonable price. There is no reason you have to drop a ton of money in order to look fashionable when trying to figure out what to wear on a cruise. Most cruises have at least one formal night, so this article will break down my suggested affordable casual dresses and my suggested formal night dresses. That way, you can be as prepared as possible when you plan what to wear on a cruise!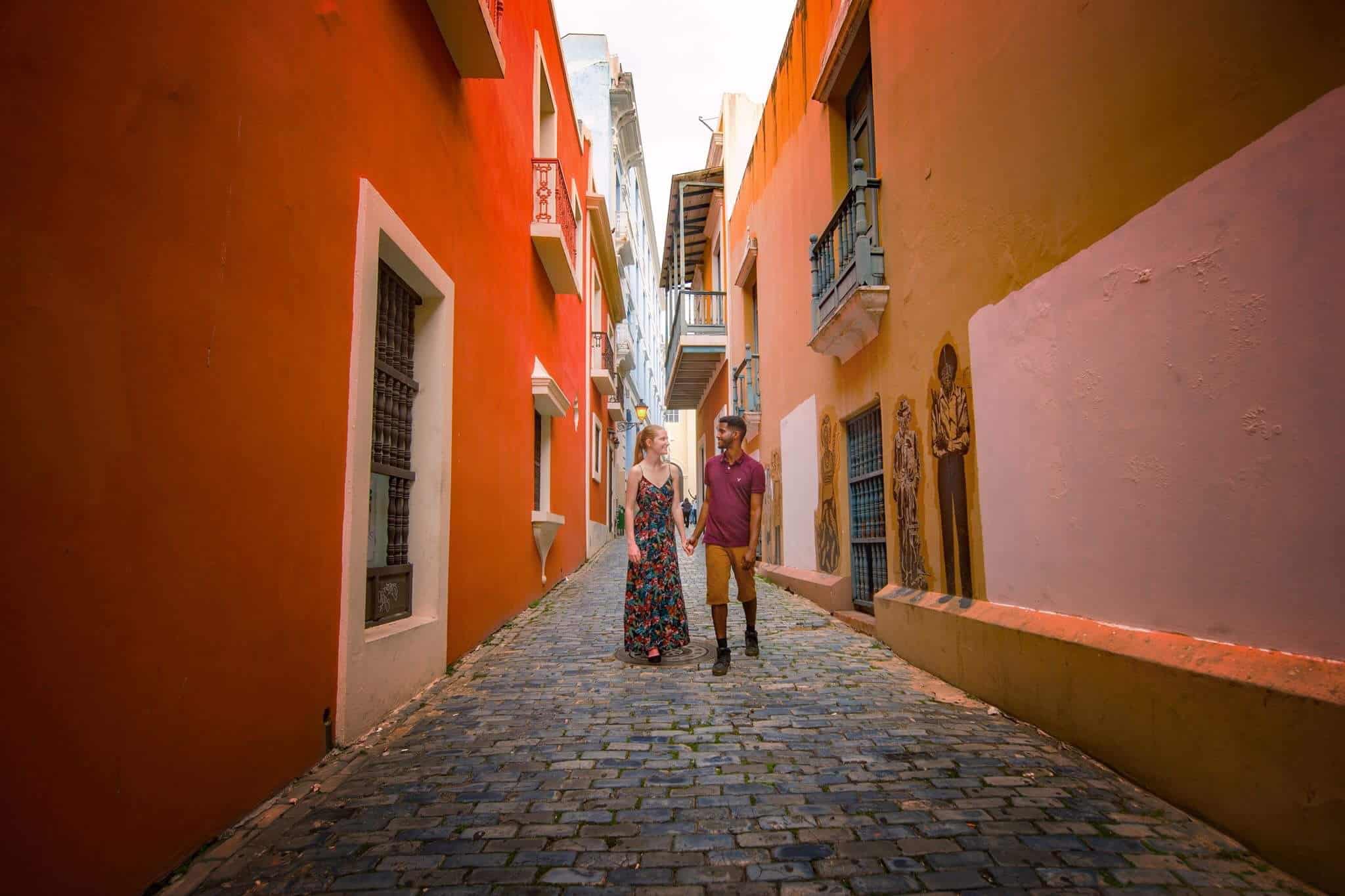 Best Casual Cruise Dresses
When it comes to choosing the perfect casual cruise dresses, you are going to want something that is light and airy and breathable. I am from Florida, so I am used to the heat of the Caribbean, but if you are coming from a different climate, the weather may be very warm compared to what you are used to. This is why picking great fabrics and styles is essential so you don't overheat and have to deal with uncomfortable material. I also highly recommend choosing a few short styles and a few long styles because of the wind you will experience during days at sea. If you wear short cruise dresses while it is windy, you will have your own Marilyn Monroe moment as the dress may fly up! Choose a variety and save these for when you are at port!
Milumia Women's Floral Print Flowy Maxi Dress. This dress is my all-time favorite casual cruise dress. If I could only suggest ONE thing to wear on your cruise, this would be the dress! I bought this dress for a trip to India and have since worn it on many cruises. I also have it in like 5-6 colors. It is the queen of cruise dresses. It is casual but classy so you can wear it at night. It is long and flowy so it doesn't fly up when you are walking on deck. It is not tight fitting so it will NOT show off your figure as you eat and eat on the cruise buffets [perfect for someone who has IBS like me!]. It also comes in a variety of sizes including XS and plus size options so there is something for everyone.
This dress comes in 36 colors so there is plenty to choose from. The colors range from sunny and bright to darker patterns. I prefer the bright colors as they are perfect for a cruise but it is really up to you. I am 120lbs and 5'7 and I wear a size small and it runs a little big on me but I like it that way. I recommend getting something your size for a looser fit or one size smaller than you usually wear for a more fitted feel around the waist! Either way, this is the absolute workhorse of cruise dresses and you cannot go wrong with it!
Milumia Women's Boho Dress. I already loved my number one pick above, and this is my number two pick! Buy a few of these cruise dresses and you will be set to go. They pack super small and are very light and airy. This dress is essentially the short version of my #1 pick from above. I have about four of these cruise dresses and I love wearing them with a hat and sandals. They make for a great option for wearing over a swimsuit or for wearing for a day walking around a port.
If you choose to wear this option while onboard the ship, just keep in mind that it is shorter [about knee height] and may fly up exposing your underthings. Ask me how I know? Because it happened to me as I was carrying a huge plate of food and drinks and there wasn't anything I could do about it! Luckily my underthings looked like they could have been a swimsuit so I was all good! This affordable cruise dress comes in almost 20 colors and multiple sizes ranging from small to plus size options. It is a great flowy option when choosing your cruise outfits because it hardly takes up any space at all!
Milumia Women's Long-Sleeve Flowy Party Maxi Dress. I would be lying to myself if I didn't include this option as well because it is one of my favorite cruise dresses. The first option I mentioned is short/cap sleeve. This is the long sleeve version and goes down past your elbow. I was initially worried I would be too hot but the material is so light it makes the perfect cruise outfit! This dress is great for what to wear on a cruise because the long sleeves will protect your arms from sunburn and from chaffing if you are carrying any bags or backpacks. The other reason I love the long-sleeve version of this dress is that unlike the other choices, it comes in solid-color options instead of just prints!
I own this dress in every solid color they offer and check monthly to see if there are more options added so I can buy it in that too. On my last cruise, I wore the yellow and it was a complete showstopper. And the price is so darn affordable too you really can't go wrong choosing a few of these cruise dresses to take with you on your trip! It comes in 36 colors and a wide variety of sizes!
MSBASIC Women's Strappy Swing Dress. This is the perfect little casual cruise dress to wear both on board the ship and on land. It is very affordable and the straps are perfect if you are looking to get your tan on. I love that it comes in a variety of prints. I have it with palm trees and leaves which is super cute and tropical. The colors and patterns are rotated out from time to time so always keep an eye out if you are looking for something specific. I also love that this is one of the cruise dresses that comes in both patterned and solid color options so if you love it one way you can easily choose the same style in a different pattern/color with ease! Comes in XS-XL and it does fit snug around the rib area!
Milumia Women's Crochet Loose Beach Dress. I think that everyone should make sure that at least one of their cruise dresses is white! Okay, of course, you don't have to, but I love a good white dress to bring along with your cruise outfits because it evokes fun and a carefree attitude. Many cruises also host a "white night" where everyone wears an all-white outfit so this dress can pull double duty! I am not usually a fan of "cold shoulder" looks but I actually really love it on this dress.
Another reason I love this cruise dress is because it is NOT tight fitting so it won't hug everything while you indulge in food and drink all day. If white isn't your color, this dress also comes in over 10 other options. It comes in size XS-XXL and fits loose. Just make sure to wear a pair of white or nude undergarments because it can be a little see-through!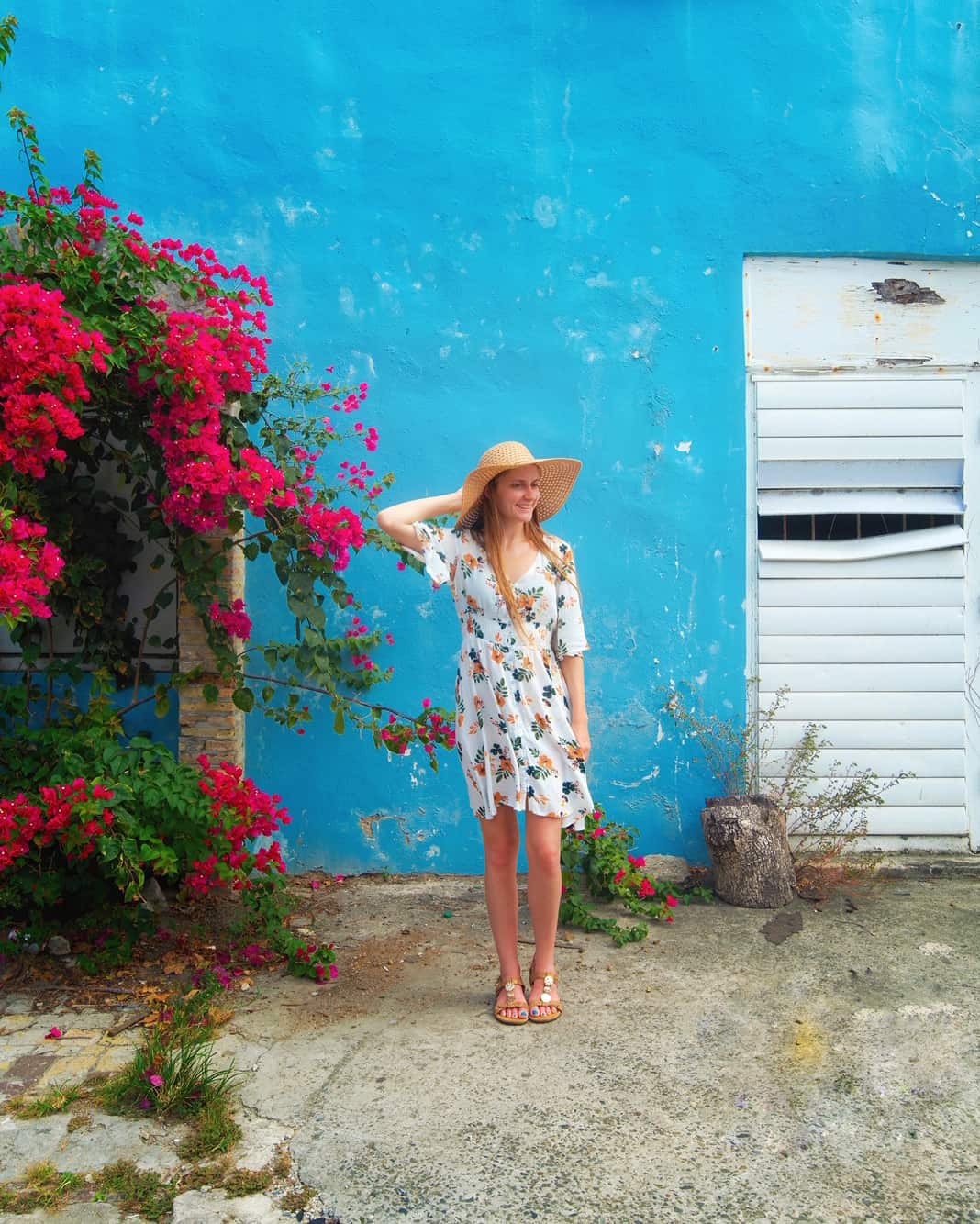 Best Formal Cruise Dresses
If you are going on a seven-day cruise, chances are there will be at least 1-2 formal nights. On almost every cruise there is going to be a formal night, unless otherwise stated. Before you go, make sure that you find out how many formal nights there will be so you can plan enough cruise dresses for the trip. I used to go out to the department store and drop a lot of money when planning my cruise attire for formal night, but now I have taken to shopping online because it allows me the comfort and ease of trying on items at home and many dresses have the option for free returns so you can do the entire experience right from your home.
There are two types of people when choosing cruise dresses for formal night and those are people who want cocktail dresses [shorter] or those who want gowns [longer]. If you love dressing up, now is your chance because long dresses are very popular on a cruise, however, short formal dresses fit in perfectly too! Here are a few of my favorite formal cruise dresses that are affordable and classy!
Women's Short 3D Flower Party Gown. I absolutely LOVE my 3D flower dress and it was a huge hit both on the multiple cruises I wore it on and at the weddings I have worn it at. Sadly I am unable to find the exact listing of the one I purchased, but this one is exactly the same as mine just in a longer style. The short dress I suggested above is similar to mine and comes in a huge variety of sizes and a few colors. It is perfectly fun and girly and really stands out from the black cruise dresses that you always see. Nothing wrong and a great little black dress, but if you want something unique and different, a 3D flower dress is 100% the way to go!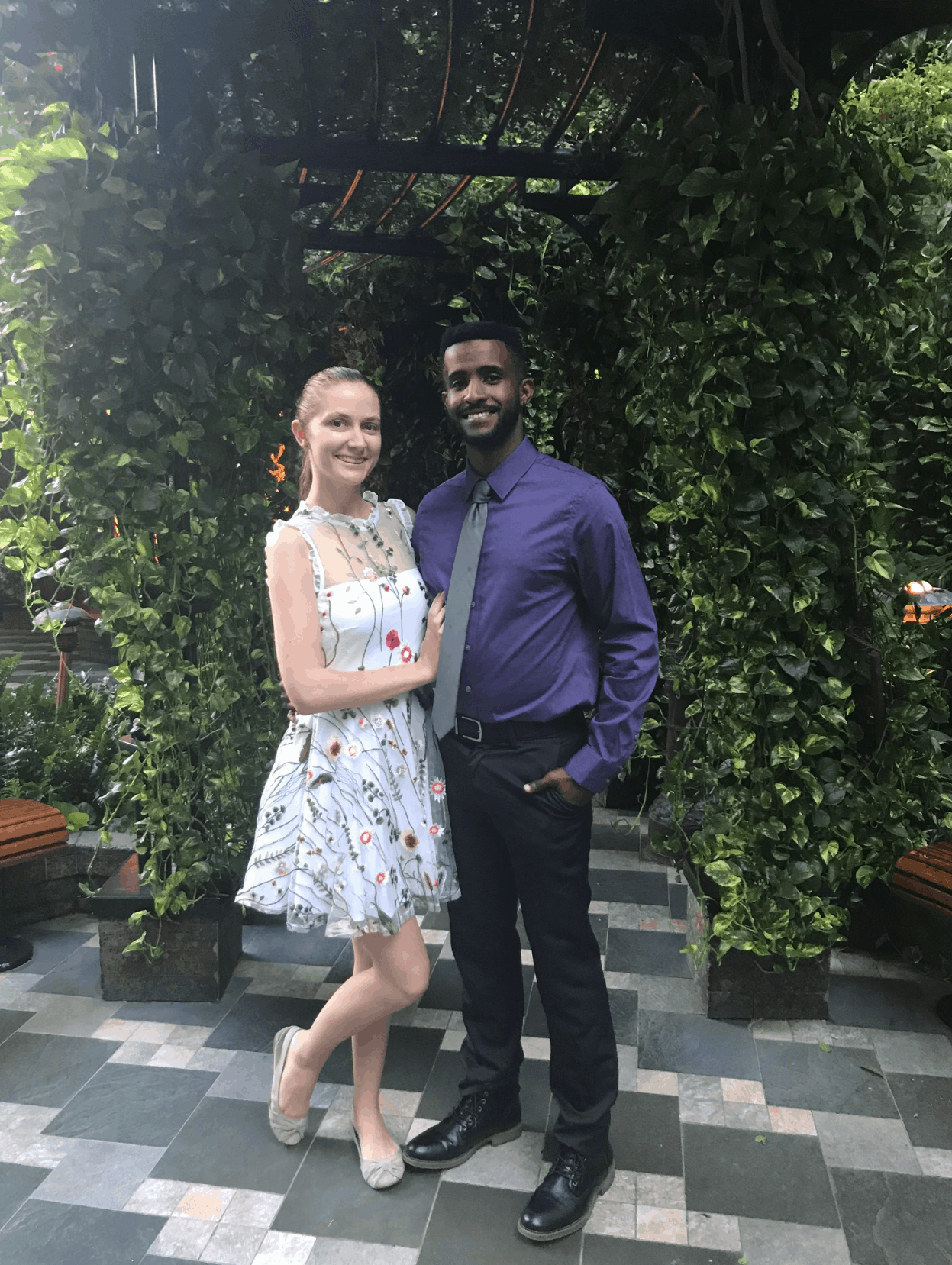 ACEVOG Women's Off Shoulder Lace Dress. For those of you who want to strut your stuff while on vacation, I have the perfect cruise dress for you! I have this super affordable dress in black [of course!] and it has made an appearance on multiple cruise formal nights. It is an easy go-to cruise outfit and looks great on just about everyone! It folds up really tiny and barely costs anything so you may want to choose two of these cruise dresses if they fit you well and wear one on each formal night of your trip.
This formal cruise dress is also great for clubbing and going out to the bars late at night too. It comes in 9 colors and sizes from S-XXL. I recommend sizing normally but the small does fit me a bit loose. That being said, I don't have many curves for it to hug so if you do it will fit even better!
Miusol Women's Vintage Lace Dress. Looking for a classy yet fabulous dress for your cruise? I love this one and it is perfect if you are looking for a different style other than bodycon or like things a bit more modest yet still fancy. I love the 3/4 sleeves on mine and it provides warmth because cruises often have the air pumping really chilly inside of the dining room. It is a great length and looks fantastic paired with heels. I have this dress in black but it comes in 19 colors. That being said, this listing has a variety of different style options as well so you are getting the most bang for your buck. I have the style I shared above, but I really love some of the other options. They are classy, retro, and if you buy a few styles you will have all your formal cruise dresses nailed down for the entire trip!
Scoop Neck Mermaid Black Lace Evening Dress. If you want a cruise outfit that is a complete showstopper, then THIS DRESS is for you! I love that it is long and how it hugs you at all the right places. The purple underneath is also a shade that you don't normally see so you can get your pop of color in as well as have your black accents all in one classy dress. As far as formal gowns go, I love that it rings in as quite affordable and the quality is really great and not super crappy and cheap like you may be afraid of. The appliques really add to the beauty of this dress. When traveling with it, I pack it in a plastic garment bag and then lay the bag at the very top of my suitcase. It comes in multiple colors [I love the red!] and in sizes 2-16.
Ever-Pretty Sleeveless V-Neck Evening Dress. Do not let the affordable price fool you from giving this dress a try! First of all, it offers free shipping and returns so if you get it and need a different size of color, you have no issues [I love this!]. Second, you know from my above comments that I love maxi dresses on a cruise. That runs true for cruise formal night too! A long cruise dress is one of my favorite things to wear because they are so effortless and beautiful. This dress comes in a variety of colors and patterns from the traditional black [which is so dressy] to a more playful pink and yellow. What I really like about these cruise dresses are that they are subtle so you can dress them up with the necklaces, earring, and bracelets of your choice. They act as a great way to add in your personality without breaking the bank!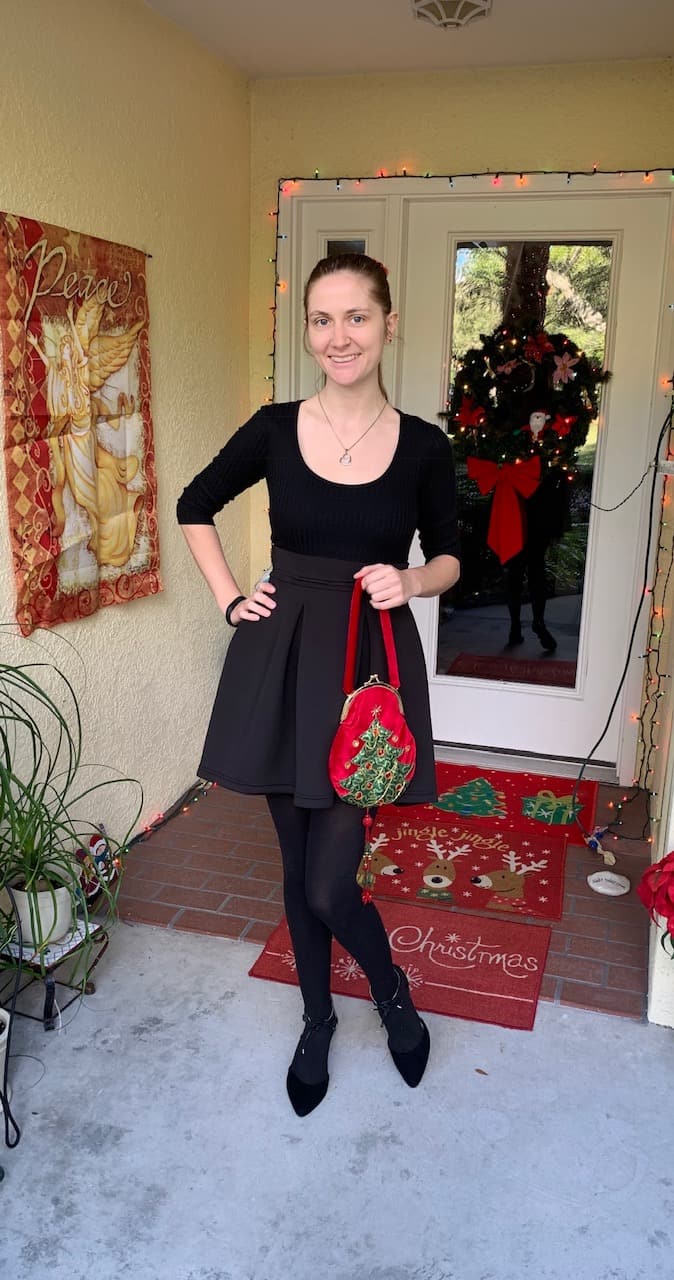 So there you have it! These are my tried and true recommendations for the best cruise dresses and cruise outfits to pack on your next vacation. I love cruises and think they are a wonderful way to travel and relax and I love all of these cruise dresses and wear them all the time so I really hope you love them as much as I do! If you do end up purchasing one of these based on my suggestions, please let me know because I would love to hear if you love it as much as I do!
Follow Me Away is a participant in the Amazon Services LLC Associates Program, an affiliate advertising program designed to provide a means for sites to earn advertising fees by advertising and linking to Amazon.com
Pin this post: