I (Victoria) went to Book Of Mormon in Tampa this week with Tampa Bay Bloggers and it was my third or fourth time seeing the show. I had seen it in the past in Tampa and once on Broadway with Terrence but it had been about two years.I took my best friend to see it for her first time and she loved it! Also, random fun fact: Terrence's cousin used to be a cast member of the Book Of Mormon tour and occasionally fills in on Broadway!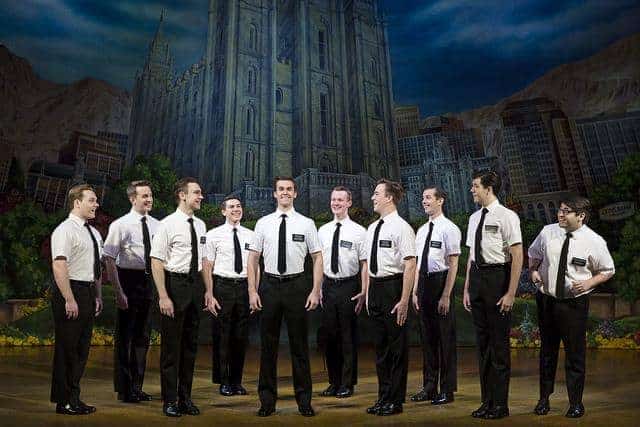 Book Of Mormon is a story of two Mormon teens who travel to Africa to try and convert citizens of Uganda to the Mormon Church. The show follows the journey of an "upstanding" Elder who wants to do right by the church and get recognition for himself and his more "awkward" and nerdy partner Elder.
These two Elders get caught up in hilarious situations with the people of Uganda and their fellow missionary brothers that will leave you rolling for a solid two hours. From coming face-to-face with a killer general to discussing the repression of thoughts with their fellow missionaries, the show touches on what it would be like to minister in Africa, with a comedic twist.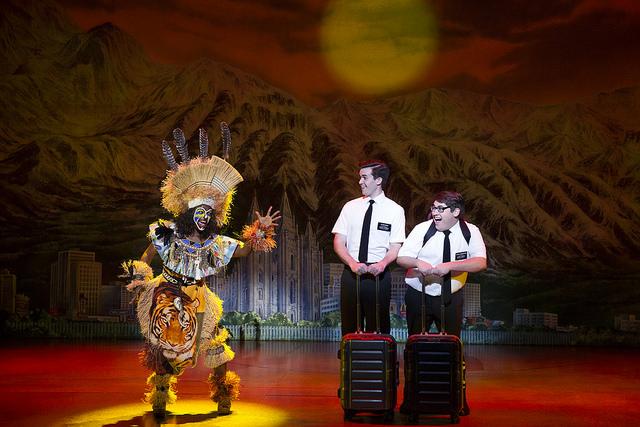 A word from the wise: if you are offended by pretty much anything this is not the show for you! While there is no nudity of any kind, there is a lot of cursing, innuendo, inappropriate dialogue and more. Of course, this all just makes the Book Of Mormon even funnier, but if this type of comedy isn't for you, it is best if you save your money!
The tourism cast of Book Of Mormon in Tampa did a fantastic job! Our favorite was Elder Cunningham who rocked the socks off of our theatre with his hilarious acting and fantastic voice. My best friend loved his sweet dance moves and pop culture references too!
If you are looking to save some money, Book Of Mormon in Tampa has a lottery that you can enter for the chance to score some pretty fantastic front-of-theatre seats for $25!
According to the Straz Center Website, here is how to enter: Entries will be accepted at the Straz Center Ticket Sales Office beginning two and a half hours prior to each performance; each person will print their name and the number of tickets (1 or 2) they wish to purchase on a card that is provided. Two hours before curtain, names will be drawn at random for a limited number of tickets priced at $25 each. Only one entry is allowed per person. Cards are checked for duplication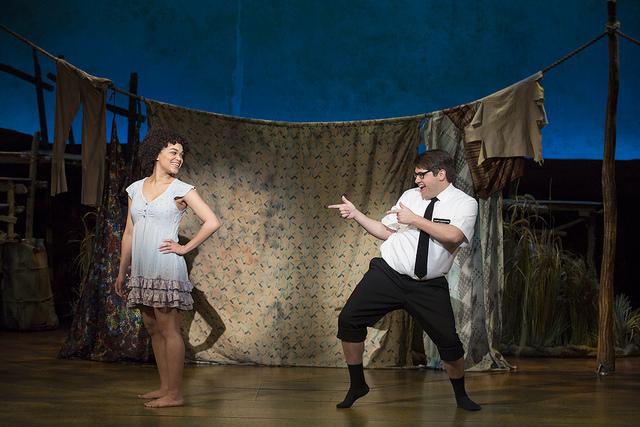 I have had great success with winning lotteries at the Straz Center so if you want to see Book Of Mormon why not try your luck?
The show is totally worth it to purchase tickets and there are still a lot left so head over to the Straz Center website to check availability but do it quickly because the word is getting out about how fantastic Book Of Mormon in Tampa is!
I had a great time seeing Book Of Mormon and highly recommend it to anyone who is into a good irreverent laugh! I will be seeing it again in the years to come for sure…probably on tour in Tampa!
A special thanks to the Straz Center and Tampa Bay Bloggers for providing me with two tickets in exchange for this review. All opinions are my own.